The curtain of the Wi-Fi 7 era is gradually opening. Today, Qualcomm officially released a scalable commercial Wi-Fi 7 network solution worldwide. The Qualcomm Wi-Fi 7 platform is also a series of third-generation Networking Pro platforms. In August 2018, Qualcomm released the first-generation of the Networking Pro platform. It included four subseries 400, 600, 800 and 1200 that supported Wi-Fi 6. It also included up to 8 spatial data streams and a maximum speed of 4.1 Gbps. In addition, this platform could simultaneously connect up to 1,500 users/devices.
In May 2020, Qualcomm released the second generation of Networking Pro. This platform included four subseries 1610, 1210, 810 and 610 that supported Wi-Fi 6E. Wi-Fi 6E was the world's first model to support 16-channel Wi-Fi 6/Wi-Fi 6E (4+8+4) data streams. It was also the industry's first solution to support up to 2,000 concurrent users / devices.
Since its inception more than three years ago, Qualcomm's professional networking platform has received more than 275 customer product designs, including Cisco, H3C, NETGEAR, TP-Link, Linksys, Xiaomi and other major brands.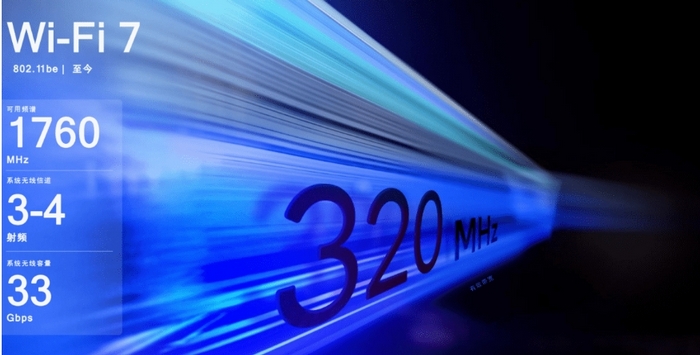 The Qualcomm Wi-Fi 7 platform is leading the industry's transition to Wi-Fi 7. Qualcomm has been a world leader in Wi-Fi for over 20 years. So it's no surprise that Qualcomm Wi-Fi 7 is already available. As a standard of the new generation, Wi-Fi 7 not only increases the transfer rate, but also provides many new features. It includes wider channels, more efficient QAM modulation, multiple and adaptive connections, and more.
The available range of Wi-Fi 7 increases to 1760 MHz, which is almost 100 times more than the previous Wi-Fi 3/2/1. The number of wireless channels has also increased from 1 to 3-4. In addition, the effective bandwidth reached 320 MHz. The system's wireless bandwidth also increases to 33 Gbps.
In February of this year, Qualcomm released the world's first and fastest commercial Wi-Fi 7 solution, the FastConnect 7800. It is also the industry's most advanced mobile Wi-Fi and Bluetooth connectivity system.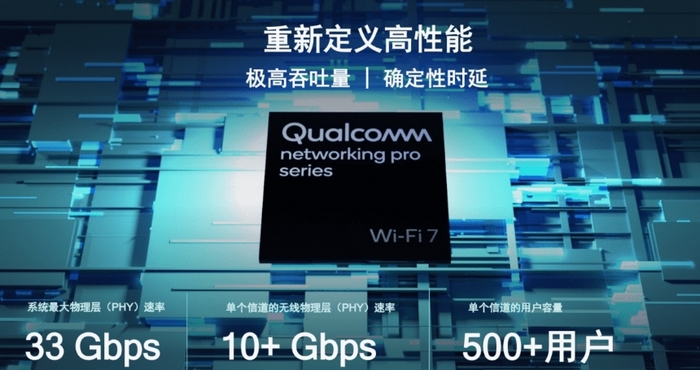 Launched this time, the new Networking Pro x20 Series platform covers application scenarios such as enterprise-class wireless access points, home networks, carrier gateways, gaming routers and 5G FAW gateways.
This is Qualcomm's line of high-performance wireless networking products with powerful network acceleration capabilities, less CPU usage and better scalability in the industry. Whether it's network or home deployment, you'll be able to choose the best option.
You can also help Ukraine fight with Russian occupants via Savelife or via an official page of the National Bank of Ukraine.
Read also: