The family of ultra-cheap Raspberry Pi microcontrollers now has three new Pico models. The Pico W model is an exact copy of the original Pico, but with the Wi-Fi 802.11n module, a feature that will greatly expand the capabilities of this board, and help DIY enthusiasts in their projects. Wi-Fi adds just $2 to the price, bringing the Pico W cost to $6.
The original Raspberry Pi Pico was released in January 2021 and was priced at just $4 and measured 51x21mm. The Pico RP2040 microcontroller includes a pair of Arm Cortex-M0+ processor cores with a clock frequency of 133 MHz and 264 kilobytes of SRAM memory. Modest characteristics and low price made this model suitable for single-purpose devices that do not need a lot of computing power.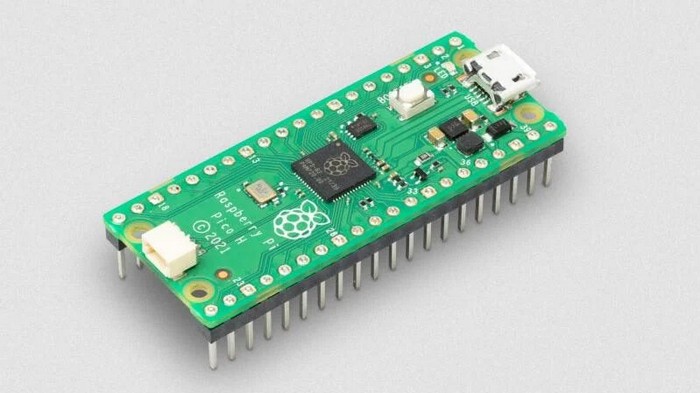 According to Raspberry Pi chairman and co-founder Eben Upton, nearly 2 million Pi Picos have been sold in the past year and a half, and the RP2040 has found use in a huge number of third-party products.
"We always believed that RP2040 was a great fit for commercial and industrial applications, but the global semiconductor shortage has vastly accelerated adoption," founder Eben Upton wrote in a blog post. "With millions of units on hand today, and pipeline in place for tens of millions more, design engineers who have been let down by their current suppliers have a perfect excuse to experiment."
As already mentioned, there are three new models in the Pico family. Raspberry Pi Pico W costs $6 and supports 802.11n wireless communication (2.4 GHz only), while maintaining full compatibility with its "older brother". $5 Pico H, which adds pre-populated headers and a 3-pin debug connector to the original Pico. The Pico WH brings these features together—Wi-Fi, a 3-pin debug, and pre-populated headers—and costs $7. Thanks to all these features, you can use the Raspberry Pico to control leds and many other cool functions. The Pico H and Pico W are already available for sale, while the Pico WH is due to hit stores this August.

Read also: