Prime Video's new adaptation of William Gibson's The Peripheral, produced by Lisa Joy and Jonathan Nolan, tells the action-packed, high-tech story of a young woman (Chloë Grace Moretz) who realizes that the virtual world she visited in a video game is actually the future – a very bleak future with a murder mystery woven into it.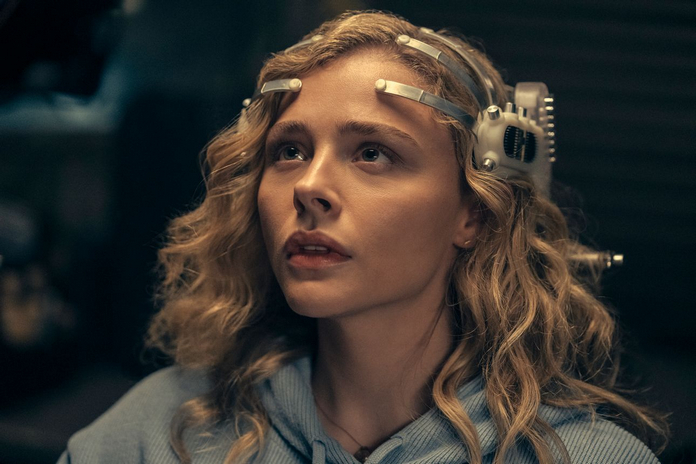 It's a thought-provoking series with layered themes, as you'd expect from the original source material, and has a lot to say not just about the distant future, but the near future as well. Let's take a closer look at what it offers us.
In 2099 London, depicted in the Peripheral, some institutions seem to have simply disappeared: Buckingham Palace can be rented out for corporate parties if you can get enough people for the party. Whatever happened from 2032 onwards was not good. Why 2032? Because the eight-episode The Peripheral spends most of its time in two dysfunctional locations: the sparsely populated 2099 London and the underfunded Blue Ridge Mountains, circa 2032.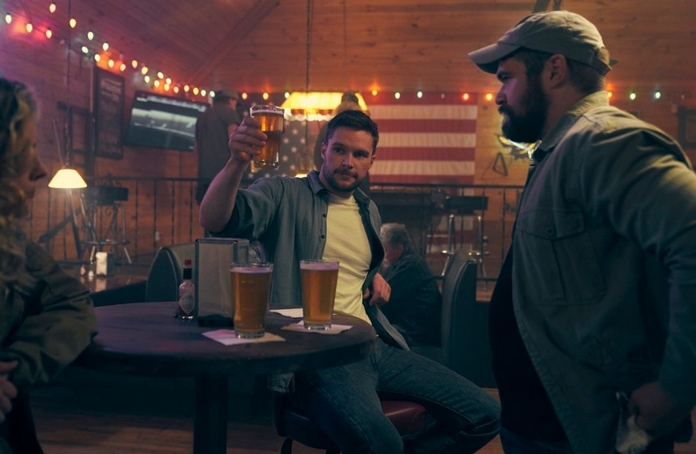 There isn't much work outside of dealing meth, and war veterans like ex-Marine Burton Fisher (Jack Raynor) do what they can, which for Burton includes virtual reality "jockeying" for rich people who hire him to take them to an otherwise unattainable level in video games. As his friends know, but his clients don't, Burton often passes the headset to his much more skilled and game-savvy sister Flynn (Chloë Grace Moretz), whose talents are recognized nearly 70 years later, and whose virtual experience in the future leads to a very real conspiracy in order to kill the Fishers in the near present.
Developed by Westworld creators Lisa Joy and Jonathan Nolan, The Peripheral is imbued with a general sense of foreboding about what will happen now, then, and after the "Jackpot". (Gibson fans will know that The Peripheral is one of the books in his post-apocalyptic Jackpot Trilogy, which is not about a casino payout, but about the apocalypse). Despite the changes made to the original, the story remains, if not convoluted, but at least with a huge number of interconnected and moving parts. And a comparable amount of provocative thrills.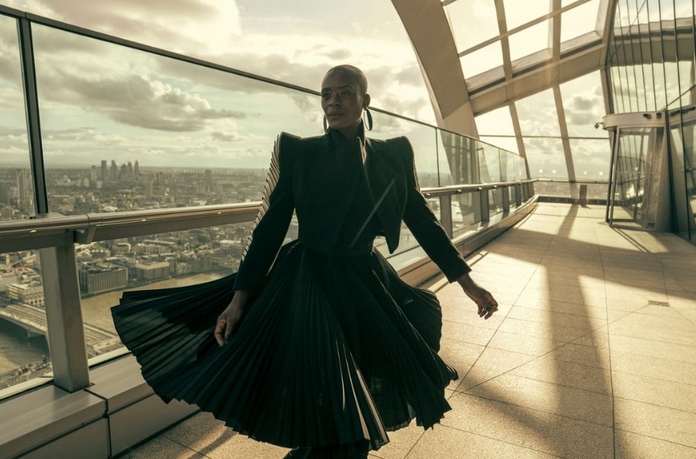 It begins, it must be said, not too promisingly: after a brief visit to the year 2099, in which words are spoken that will become much clearer later, we enter the year 2032, which raises the question: "Do we really want to watch a story about a beautiful, gifted young woman stuck in a rural American town where her blind mother (Melinda Page Hamilton) is dying of a brain tumor, her high school sweetheart is getting married, and her brother may be stealing her mother's medicine?" Well, no. But when Flynn gets involved in a "game" (which isn't a game), she witnesses what could have been a murder, and as a result, her brother – the alleged agent behind the avatar – is put on a murder warrant from the future. When the assassins come to the call, they expect an easy ride, but instead meet death: Burton and his local drinking buddies – all sporting cybernetic implants from their days as a "tactile intelligence" unit – are linked together surgically, electronically, and tactically. They think and fight as one.
A similar connection occurs with Flynn when she visits the future and inhabits her "peripheral," an animatronic avatar given to her by the people who lure her to 2099 London, including Wilf Netherton (Gary Carr), who has personal and professional interests in Flynn's destiny, and Cherise Nuland (a luxuriously evil T'Nia Miller), the predatory head of RI, which stands for Research Institute, or Renaissance and Innovation, or Radically Immoral, depending on who you ask. So says the voice inside the "simulator" where it all begins. And "Rebirth" is the most provocative part of the series, constantly asking the question of what is revived or rebuilt, what is the essence, and what is simulation.
The first two episodes of The Peripheral are already out on Prime Video, and the next ones will be released once per week. What do you think? Shall we watch it?
You can also help Ukraine fight with Russian occupants via Savelife or via an official page of the National Bank of Ukraine.
Recommended reading: