ASUS RT-AX86S is a new router that provides up to 5700Mbps connection speed with the latest Wi-Fi 6 (802.11ax) and supports 160MHz channel width.
Wi-Fi 6 is steadily entering our daily lives. More and more manufacturers equip their devices with support for this wireless standard. Naturally, more and more network equipment supporting the latest Wi-Fi 6 (802.11ax) standard is emerging on the market. We have already written reviews about such network devices and every time we noted not only the high speeds and stable signal of such routers, but also their technical equipment.
What's interesting about ASUS RT-AX86S?
There are many interesting Wi-Fi 6 devices in the ASUSTek range that we have already tested and appreciated highly. Today in the review we are also going to talk about a new product from the Taiwanese company ASUS. I will talk about ASUS RT-AX86S, a simplified RT-AX86U model that surprised experts with high-speed Wi-Fi 6 and 2.5G Ethernet standards. Most of my colleagues were delighted with the ASUS RT-AX86U, but everyone noted that the rather high price of the device could scare away potential buyers.
It seems that ASUS listened to this opinion and decided to release a simplified version of the RT-AX86S, which may be of interest to those buyers who want to purchase a productive, multifunctional router, but are not ready to pay too much for it.

The exterior of the novelty is not much different from the previous model, it will also please the buyer with high-speed wireless connection characteristics, modern functionality, although it has received some simplifications, for example, there is no 2.5G Ethernet port and the processor is a bit simpler. This simplification is unlikely to affect the operation of the Wi-Fi router, but it has reduced the price of the device. And the price is really attractive.
It was very interesting for me to test the new device and determine whether such an approach is justified in order to attract the attention of a potential buyer. All this, and more, in my detailed review. But before we start, let's take a look at the specifications of ASUS RT-AX86S.
Specifications of ASUS RT-AX86S
Product page
ASUS RT-AX86S
Operation modes

wireless router
hotspot
media bridge
repeater
AiMesh node

WAN-connection

dynamic IP
static IP
PPPoE (with support of MPPE)
PPTP
L2TP
USB 3G/4G

Network standards
IEEE 802.11a/b/g/n/ac/ax, IPv4, IPv6
Data transfer speed

802.11а: 6; 9; 12; 18; 24; 36; 48; 54 Mbps
802.11b: 1; 2; 5,5; 11 Mbps
802.11g: 6; 9; 12; 18; 24; 36; 48; 54 Mbps
802.11n: 450 Mbps (up to 750 Mbps for  1024QAM)
802.11ac: 3466 Mbps (up to 4333 Mbps for 1024QAM)
802.11ax (2.4 ГГц): up to 861 Mbps
802.11ax (5 ГГц): up to 4804 Mbps

Antennas
External × 3, internal × 1
Operational frequency bands
1×2.4 GHz, 1×5 GHz
Bandwidth

20/40 MHz (2.4 GHz range)
20/40/80/160 MHz (5 GHz range)

MIMO technology

3×3 (2.4 GHz range)
4×4 (5 GHz range)

Encryption

WPA/WPA2/WPA3-PSK
WPA/WPA2-Enterprise

Firewall and access control
Firewall:

SPI intrusion detection
DoS protection

Access control:

parental control
network service filter
URL filter
port filter

VPN-server

L2TP/PPTP/IPSec End-to-End Protocol
PPTP
OpenVPN
IPSec

VPN-client
System functions

UPnP
IGMP v1/v2/v3
DNS proxy server
DHCP
NTP client
DDNS
port trigger
port forwarding
DMZ
system log

CPU
1800 MHz, 2 core, ARMv8
Memory

RAM: DDR3 512 MB
flash memory: 256 MB

Ports

1×RJ45 10/100/1000 BaseT for WAN
4×RJ45 10/100/1000 BaseT for LAN
1×USB 3.2 Gen 1 Type A
1×USB 2.0 Type A

Buttons

power
reset
WPS
LED on/off

Additional functions

Aggregation of IEEE802.3ad channels
MU-MIMO
traffic analysis
Adaptive QoS
AiProtection Pro
parental control
NAT Pass-Through
Mac OS backup
extended media server (compatible with AiPlayer)
AiCloud personal cloud service
print server
3G/data exchange 4G
Download Master
AiDisk file server
Dual WAN
IPTV support
roaming support
OFDMA
beam forming
NVIDIA GeForce Now optimisation
WAN aggregation

LED indicators

1×WPS
4×LAN
1×WAN
1×USB
1×Wi-Fi 2.4 GHz
1×Wi-Fi 5 GHz
1×power

Power, W
45 (external)
Dimensions (L×W×H), mm
242×100×164 (325*)
Mass, g
737
Where to buy
Amazon
What's in the box?
This new gaming router comes in a black and gray box, the same box we saw in the RT-AX86U, only the name on the front of the box has changed and the dimensions have increased slightly, the design is exactly the same. From the information on the packaging, it can be seen that this router is a dual-band Wi-Fi 6 class AX5700, compatible with ASUS AiMesh, it has a mobile game mode, a powerful 1.8 GHz processor, and AiProtection Pro with bi-directional IPS to protect the local network from external threats.

The reverse of the box contains information about support of Wi-Fi 6 and a channel bandwidth of 160 MHz. In addition, there is support for MU-MIMO and OFDMA for maximum optimization of the wireless network, ASUS Router app for game acceleration on Android or iOS mobile devices, which allows us to have WAN aggregation and channel aggregation for LAN.

The right side of the box contains important information about the ports of network equipment, here you can see that the 2.5G multi-gigabit port is missing. On the left side of the box we will find the technical specifications, where the most notable are the Wi-Fi speed with AX5700 and the WPA3-Personal security supported by firmware.

Inside is a packed ASUS RT-AX86S router, a 19.5V 2.31A power adapter with a power cable, three external detachable antennas with an RP-SMA connector, and a Cat5e Ethernet network cable. The multilingual Quick Installation Guide, Application Installation Guide, and Intel's brochure for updating drivers are also here, if you're using cards from that manufacturer, product warranties, and safety tips.

In short, it's a pretty good bundle that fits a modern router.
Attractive design
When I first took the router out of the box, I caught myself thinking that I had already seen this somewhere. The ASUS RT-AX68U Wi-Fi router immediately came to mind, which I recently tested. ASUS RT-AX86S has the same design as the previous model. On the front panel, we see a small ventilation grill and the ASUS logo. At the bottom are various LED indicators for the router. From left to right, we find the WPS button, four Gigabit Ethernet ports for LAN, WAN Internet connection, USB status, 2.4GHz status, as well as 5GHz, and finally the router's power LED. All LEDs glow white and can be turned off in the application so that they do not interfere with sleep.

On the right side is a button to turn the router's LEDs on and off, while on the left side we see a physical WPS button to sync Wi-Fi clients without having to enter a WPA2 password.

There are quite a few ports and buttons on the back of this router. From left to right: power connector, router on/off button, RESET button for restoring the router to factory settings, one USB 2.0 port and one USB 3.0 port, a gigabit WAN port and 4 Gigabit Ethernet LAN ports for a local network. As you can see, the rear is exactly the same as the RT-AX86U, but without the 2.5Gb/s multi-gigabit port and two high-performance USB 3.0 ports.

On the back we will also find the manufacturer's sticker where we can see the exact router model, operating frequency, input electrical specifications (19.5V and 2.31A), router hardware version, default firmware version, MAC address and serial number. There is a QR code here so you can scan it and connect directly to the router via Wi-Fi.

As I mentioned above, the router has three external removable antennas that are easily connected at the top. You can change their angle of inclination for a better signal. The antennas are also made of black plastic with a golden egde at the nut.

This whole structure is located vertically on a stand that consists of two parts. The router stands firmly on a flat surface, does not slip or stagger. There is no wall mount, so you should consider where this structure will be located in your home. Don't forget about the ventilation holes. In addition to those at the top, with the ASUS logo, there are also massive red grilles at the bottom. This combination of black and red reminds us that we have really powerful gaming network equipment in front of us. Although the new router from ASUS is aimed at gamers, its design is not overly aggressive.
What's inside?
This new router is equipped with a 1.8GHz dual-core Broadcom BCM4906 processor. This processor is used by mid-range and high-end routers from ASUS, such as RT-AX68U, which performed well. The processor itself has a 64-bit architecture and will provide excellent performance over a wired connection, as well as through a USB 3.0 port and even in a VPN, if we are going to use them. This model comes with 512MB of RAM and 256MB of flash memory, half the RAM of the previous RT-AX86U, but the overall performance of the router is still outstanding, as you will soon see from the test results.

The 2.4GHz Broadcom BCM6710 chipset is compatible with Wi-Fi 6 and supports MU-MIMO 3T3R, so the Wi-Fi speed is fast. On the 5GHz band, we have the Wi-Fi 6 compatible Broadcom BCM43684, as well as technologies such as Beamforming, OFDMA, MU-MIMO and full compatibility with the standard in both frequency bands. A very important feature of the 5 GHz band is that 160 MHz channel width is supported to achieve the highest possible speed.
Installation and first time setup of the router
Like all modern routers, ASUS RT-AX86S can be configured in two ways: either using the ASUS Router mobile application, available for iOS and Android OS mobile devices, or using the web interface.
I preferred to set up the router using the mobile app. The setup process itself is quite simple, and even not very experienced users can handle it.
Plug the router into a power outlet, connect your provider's cable to it, or use the patch cord from the kit to connect it to your modem. Now you need to connect your smartphone or tablet to this router (its SSID name can be found on the sticker on the back side). Open the previously downloaded and installed ASUS Router application, find your router in the list of devices from ASUS. Follow the simple prompts of the setup wizard and in a couple of minutes your Wi-Fi router will be ready to go. The entire setup process takes less than half an hour.
If you are used to setting up via the web interface, then there are no particular difficulties either. Just open any browser and type router.asus.com into the search bar. The wizard for setting up your router will immediately open in front of you. Follow the instructions, choose a name and password for your router, and after a while you will see the main page of ASUS RT-AX86S.
What can ASUS Router mobile app do?
Almost all modern routers have received mobile applications that can be used not only to configure, but also to manage the device.
Naturally, ASUS RT-AX86S can also be controlled from the already familiar ASUS Router mobile application. The home page of the ASUS Router mobile app displays all connected devices, connected USB devices, and other basic information such as Recommendations and Family. In the latter, you have the opportunity to set up a router for different age categories, which will secure your child's stay on the Internet.
But of course, we are interested in the Settings tab, which makes it possible to configure almost everything. You can configure guest network, USB storage settings, access the router's traffic analyzer, game settings, and Adaptive Quality of Service.
The Adaptive QoS lets you configure application-specific bandwidth priority and assign bandwidth thresholds. In the Games tab, you can access the Gear Accelerator – to prioritize bandwidth for certain devices.
The Games tab is interesting because here you can enable the 'Mobile game' mode. When activated, it enhances the performance of online games and Open NAT settings. The mode is a shortcut for creating a portal that forwards the rules of online games.
In Advanced Settings, you can configure wireless security settings, enable and disable MU-MIMO and beamforming, edit channel widths, rename SSIDs, and configure other professional settings such as RADIUS settings, airtime fairness, and beacon intervals.
You can also set up firewall, LAN, and WAN controls, as well as add a VPN, configure its settings in advanced settings, and enable Alexa voice control and IFTTT.
ASUS RT-AX86S comes with Trend Micro's AiProtection software. This helps prevent virus attacks and also blocks access to malicious websites. In addition, it helps to set up parental controls. Their use may restrict minors' access to adult sites and social networks. It can even block streaming media and entertainment content while blocking access to file transfer and P2P sites.
In other words, ASUS Router is a modern mobile application that allows you to customize the router as much as you like.
Read also: ASUS Vivobook Pro 16X OLED (N7600) review: 16-inch laptop with OLED screen
WEB interface: full priority
Of course, the ASUS Router mobile application is very cool and convenient, but if you want more freedom and possibilities, then welcome to the web interface available at router.asus.com.
The web interface of this new Wi-Fi router is the same as any network equipment from ASUS, nothing has changed. In the main menu, we can see both the general status of the router, the connected wireless and LAN clients, the general status of the Internet WAN, the Wi-Fi network, and the status of its two USB ports.
If you go to the Network Map tab, you can see the full state of the router, the general state of the Internet connection, if we have configured DDNS on the computer, the general state of the wireless network and access to basic settings. It is possible to see the status of the CPU and RAM, the synchronization speed of various WAN and LAN ports, and even connected clients, AiMesh devices that we have configured in the router and configure new ones, as well as view the status and perform certain actions in the USB ports.
The router supports the ASUS AiMesh 2.0 function, so we will have all the display, administration and management capabilities of the new graphical user interface to effectively manage the entire Wi-Fi mesh network. This administration is much more advanced than the previous one, in addition, we can select uplink nodes, reconnect nodes, restart, delete them, or always connect through the cable. All this is available in the AiMesh tab.
You can set up a guest network if you want guests to not use your network, but have their own temporary channel. This is quite easy to do in the Guest network tab.
As for AiProtection Pro, we have the same settings as usual, this model also includes bi-directional IPS, which is only present in mid-range and high-end routers, since it consumes CPU resources, in addition, it is possible to enable advanced time-based parental control.
QoS, also known as quality of service, is one of the main features of any gaming router for prioritizing network traffic. In this way, we can set the highest priority for online games with minimal latency and almost no judder. This router has Adaptive QoS for easy and fast configuration of various modes. But we also have the ability to configure traditional QoS with advanced configuration options, as well as a bandwidth limiter to limit downloads and uploads for wireless and LAN clients.
This router has a Game menu that centralizes the other configuration menus for the purpose of prioritizing the various gaming devices we need. In this menu, you can add a list of LAN or Wi-Fi devices that we want to give the highest priority. There is also an option to install the ASUS Router app on our smartphone and prioritize mobile game traffic, there is also an option to go to the Open NAT menu to open ports easily and quickly.

Open NAT is a small port configuration wizard, it is exactly the same as if we opened them in the WAN / Virtual Server section, but here we will have a list of the most popular games, so we will not have to figure out which TCP port or We need to open UDP in NAT.
ASUS with its Asuswrt firmware allows us to enjoy a lot of services to make the most of the high performance USB 3.0 port that this router includes, as well as the USB 2.0 port. It makes no sense to list all of them, but I will note only the most interesting ones: ASUS AiDisk, AiCloud 2.0 file server and Time Machine for backing up Apple computers.
Thanks to all these services, we will be able to make heavy use of the USB ports of this router. Unlike other manufacturers that only include one or two services, ASUS includes all of the ones we consider essential. ASUS routers are very advanced at the USB level, but to get the most out of them, you need a very powerful processor, like this router, which has a 1.8 GHz dual-core processor.
The Advanced Settings tab will allow you to configure the wireless and local networks to the maximum, take advantage of IPv6 and VPN, configure the firewall and support of Amazon Alexa. In the Administration subsection, it is possible to configure devices, as well as check for new firmware updates for the router and other goodies. , There is a lot of room in the web interface for those who like to fine-tune the router to fit their needs. However, it's time to move on to the practical part of the router performance.
Read also: ASUS ZenBook 13 OLED (UX325) review: Versatile OLED Ultrabook
How ASUS RT-AX86S performs
Конечно же, я понимал, что в моей квартире оказался один из самых мощных и производительных игровых маршрутизаторов, который должен легко справляться с поставленными задачами.
Of course, I understood that this was one of the most powerful and productive gaming routers in my apartment, which should easily cope with the tasks.
Everyone who lives in a panel high-rise building of a metropolis has  encountered obstacles more than once in the form of reinforced concrete floors, load-bearing walls, and various structures. Hence the so-called 'dead zones' in the apartment, where often there is practically no Internet and mobile coverage. Of course, this is unpleasant and you have to go to various tricks in the form of Wi-Fi signal repeaters. Recently, Mesh systems have become popular, which we have already talked about many times. But I only had an ASUS RT-AX86S router. And I must say ths is a very, very productive router.

The ASUS RT-AX86S AX5700 did an excellent job of covering all areas of my home. It was able to pass through numerous brick walls and the  performance drop was almost imperceptible. Sometimes it seemed as if the router was following you around the apartment. I live on the fourth floor, but I often caught the signal of my router even on the first floor, which is pleasantly surprising, given the huge number of obstacles in its path.
In terms of data transfer and reception speeds, I often experiment with five control points in my apartment:
1 m away from ASUS RT-AX86S (in one room)
3 m away from ASUS RT-AX86S (with 2 walls on the way)
10 m away from ASUS RT-AX86S (with 2 walls on the way)
15 m away from ASUS RT-AX86S (with 3 walls on the way)
at the stair well 20 m away from ASUS RT-AX86S (with 3 walls on the way).
The speed measurement results speak for themselves. There are no comments here. At any point of the measurement, the speed remained practically unchanged, if there were drops, they were simply imperceptible. My devices opened any content quickly and clearly, no matter where I was.
Based on my tests, the ASUS RT-AX86S turned out to be an excellent router. It offered excellent range, bandwidth, and data rates. In addition, there were many configurations available and impressive features that enhanced its performance. During testing, there were no malfunctions of this router, as well as lags and disconnection problems.
Overall, the performance of the ASUS RT-AX86S was exceptional, making it an easy buy to recommend. Indeed, this is a worthy replacement for the more expensive ASUS RT-AX86U.
Of course, I tested the USB 3.0 and USB 2.0 ports. There are no records here, but these results are enough to use the RT-AX86S as a kind of NAS. It all depends on your specific needs, but I am sure that even in complex applications, a router will definitely work for these purposes.
Read also: ASUS ZenBook Flip S (UX371EA) review – Top-Of-The-Line Transformer
Is it worth buying ASUS RT-AX86S?
I'll tell you frankly, I was wary of the idea of ​​ASUS to release a router very similar to the one already in the company's arsenal. However, compared to the more powerful model, this router is equipped with a weaker CPU and halved RAM. But the Taiwanese developers completely dispelled my pessimism. The ASUS RT-AX86S managed to win me over, and I was impressed that the speeds achieved were excellent, on par with much more expensive routers, including the ASUS RT-AX86U. Perhaps somewhere, under some very special conditions, the hero of my review performed  a little worse in some cases, but the average user will definitely not notice this.
Sometimes it seemed to me that ASUS RT-AX86S has practically no flaws. The transmission and reception of the signal in full extent, the router covered almost the entire area I needed, showed excellent speeds, felt great during the gameplay.

This highly efficient router has a discreet classic design with a vertical layout that will fit into any interior. The Wi-Fi router has all the technical and functional capabilities in its arsenal required by a modern user, and a gamer too.
Do I recommend it to those who need a gaming router? I definitely do recommend. During testing, I was once again convinced that a gaming router does not necessarily mean all sorts of bells and whistles, RGB backlights, and so on, the main thing is high performance, a stable signal, and gaming mode capabilities.
If you're looking for a high-performance router that will faithfully last you for many years and provide an incredible gaming experience and more, but you don't want to overpay at the same time, then the ASUS RT-AX86S AX5700 is the best option for you.
Where to buy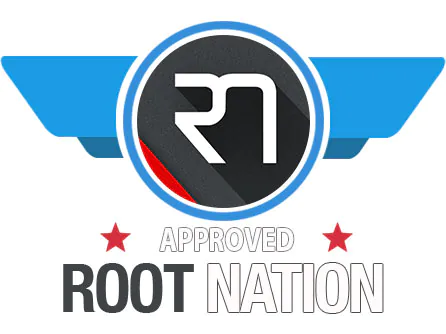 You can also help Ukraine fight with Russian occupants via Savelife or via an official page of the National Bank of Ukraine.