Andy Rubin – the creator of Android OS – has been quiet for quite some time. He has been away from the scene ever since he left Google in 2014, and, until yesterday, we haven't heard anything from him. But suddenly the father of Android is back with a big interview for ReCode, Why? The new pilot product of his called Essential Phone. The veteran journalist Walt Mossberg was lucky enough to have a chat about this new product.
What is Essential Phone
Rubin showed us two variants of his future smartphone, which should be released in the middle of this summer: the black and the white model. Both phones have a frontal panel which consists of 5,7-inch screen with curved corners and 19:10 ratio.  All of it fits into a very compact 142,5 x 71,2 x 7,8 body.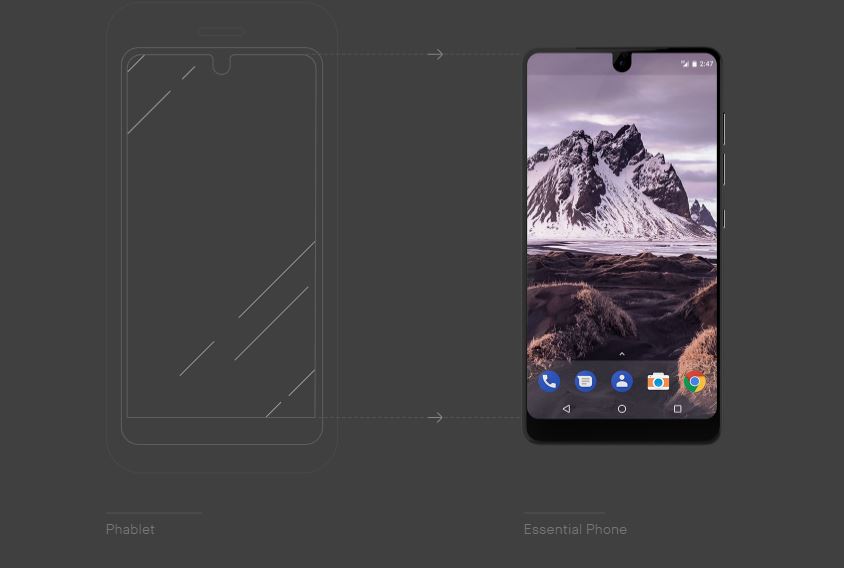 The display resolution is 2560 x 1312 QHD with 500 nit of brightness and 1:000 contrast. This means this is not OLED. What's more, the frontal camera is placed inside of the upper side of the screen – right on the status bar. The phone almost completely lacks the upper bezel, and the lower bezel is barely noticeable.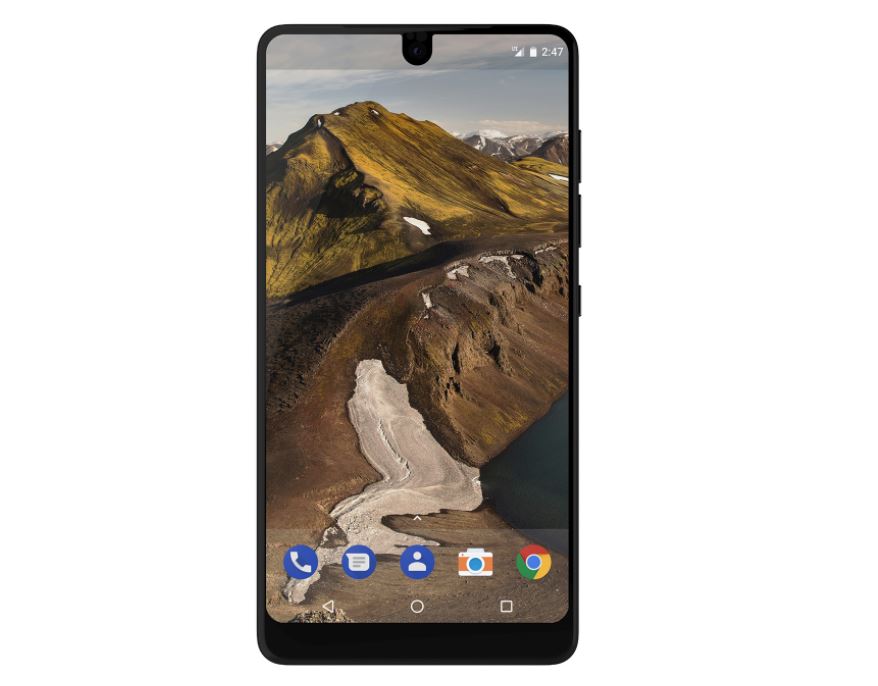 The overall design and materials are fantastic. The phone is enclosed by a titanium frame. The front is made of Gorilla Glass 5, the back is ceramic. The body is symmetrical with no extrusions on the back.
The fingerprint scanner is on the back of the device. Both materials and 3040 mAh battery mean that the smartphone is quite heavy – 185 grams. There are three cameras: the frontal 8 MP one and two main cameras on the back with 13 MP and color and monochrome sensors – just like the ones used in Huawei P10 with Leica technology.
The Essential Phone has a wireless port for accessories – just like Moto Mods, but this one is open source, which means that the accessories can be produced with future in mind, and be used with other devices as well. Soon the other manufacturers can use this tech in their own phones. Andy Ruben actually said that it is the more elegant implementation of wireless USB; it's fairly simple to adapt it for other uses.
The specs are, as expected, high end: Snapdragon 835, 4 GB RAM, 128 GB of storage. The price: 699 USD.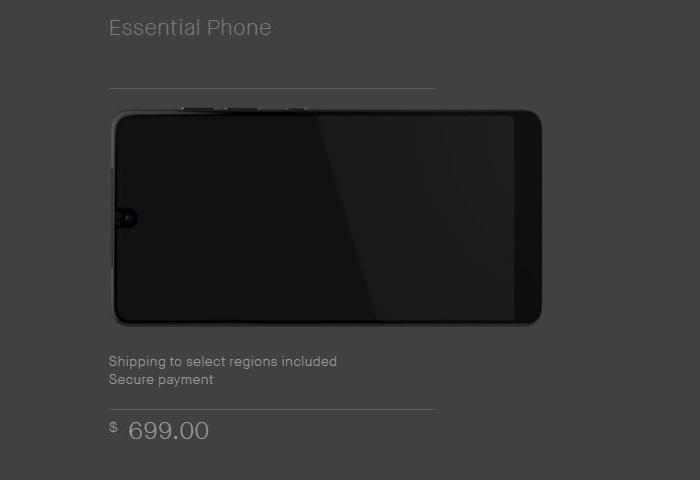 Only two things disappoint: no water resistance and no headphone jack. The absence of these things is a bummer, but it's not critical: water resistance is not something that's always expected and no headphone jack is not surprising anymore.
And now the main question: Who actually needs another Android smartphone in this already oversaturated market?
Well, Andy Rubin knows the answer. Even now, with all this abundance of devices he personally couldn't find what's best for him. So he decided to make this perfect phone. Well, I'm all for that. The only phone that's been close to perfect for me was Google Pixel, but it never really felt premium enough considering its price. It is a great Android device, which functions, but I wouldn't call it high-end. Essential can easily fight head to head with it: it's made of glass and ceramics – already a serious combination.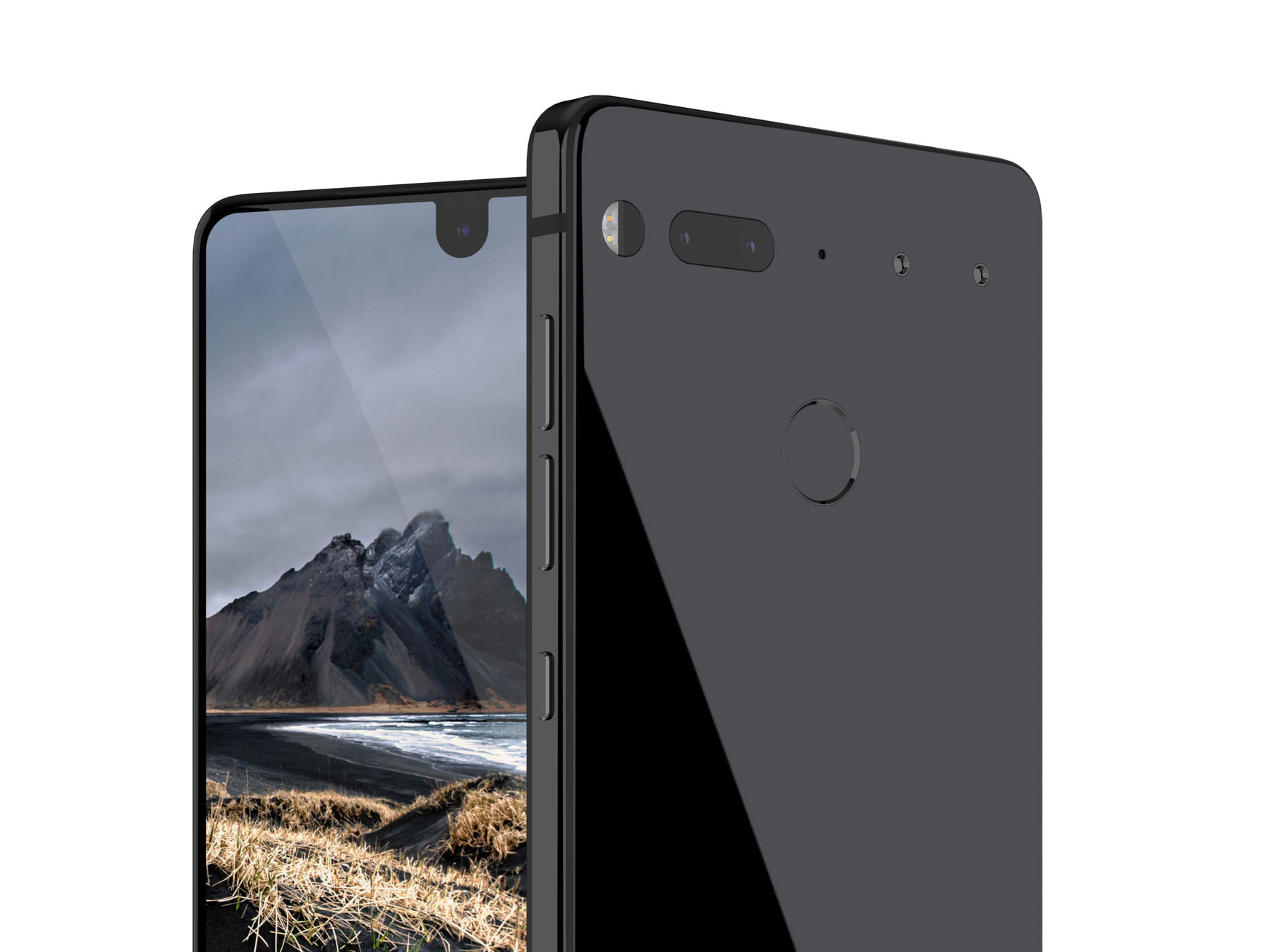 Essential is a small company, and that allows them to order unique materials and use original technologies mostly because they don't need to order 40 millions of devices. That's where they reign over the big players, who can't just produce 10 millions of titanium cases in Chinese factories – it's just impossible to be made in time. That's why there are rumors about the "revolutionary iPhone 8" being more expensive and limited than others.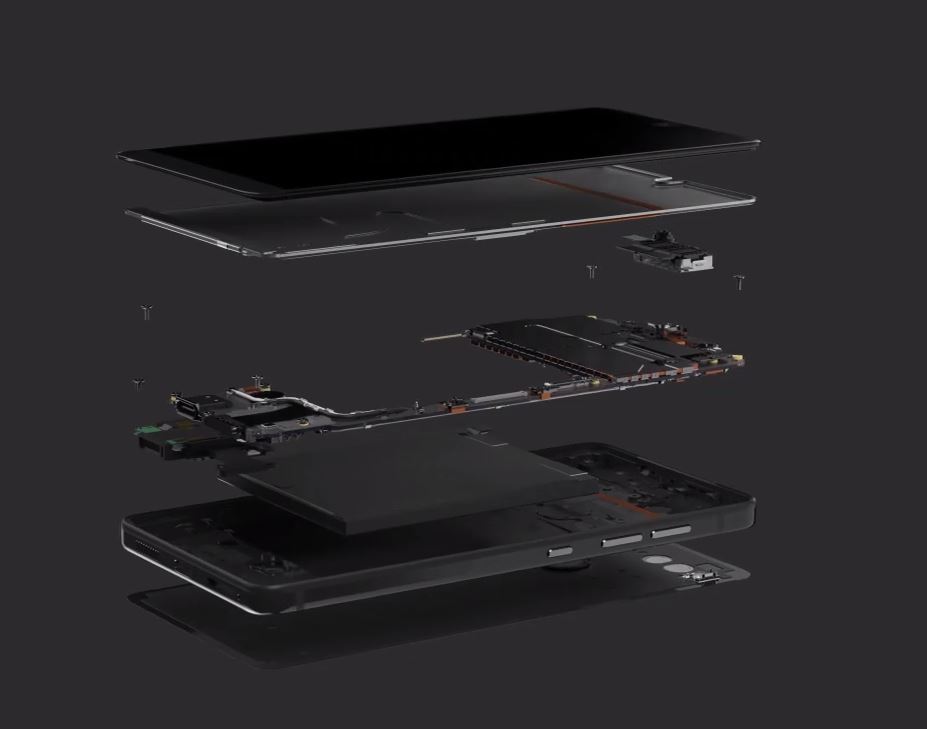 On the other hand, Samsung S8, LG G6 and a bunch of other good Chinese phones are all great, but no one seems to be able to sell us a clean and fresh Android without any useless stuff. That's exactly what Nokia tried to do. Essential decided not to fix what's already working and implemented the newest Android without any nonsense. Considering the fact that the creator of this OS is in charge, we can expect a good plan to support the device in the most effective manner possible.

Destroying the boundaries of ecosystems
If you crave for mods, you can buy Moto Z, but their technology is proprietary and limited to Z series. Not many seem to want to develop something for it, considering that only a handful of people with Moto Z phone will appreciate it. Rubin has an alternative, which will benefit all including Essential company and anyone who want to use this technology. The extension module can be used in any device with standardized contact area which can be created in any smartphone and in any configuration. It is, in essence, a wireless USB with only two contacts for transferring power. All data is carried via NFC and Wi-Fi modules.
You might want some alternatives to well-known devices or maybe you just want to be "different", and that's when the Chinese phones seem like a good idea. There are tons of good smartphones with great specs and materials, but these are still devices made by unstable and untrustworthy companies. They are, and will be, considered "phones for one year and then we'll see", but when a device is made with the help of Andy Rubin and designed in Palo Alto, it seems a lot more reliable in terms of support and service.
On the official site Rubin himself explains why he's created Essential or designed his smartphone and a line of smart home devices. He wants to destroy the existing boundaries, created by big names like Apple, Google, Amazon and Microsoft. He wants his products to support all voice assistants' protocols, which, in turn, will be able to work with other products by different manufacturers. He wants us to combine brands and not be confined by only one ecosystem. This freedom of choice will be guaranteed thanks to hub devices by Essential.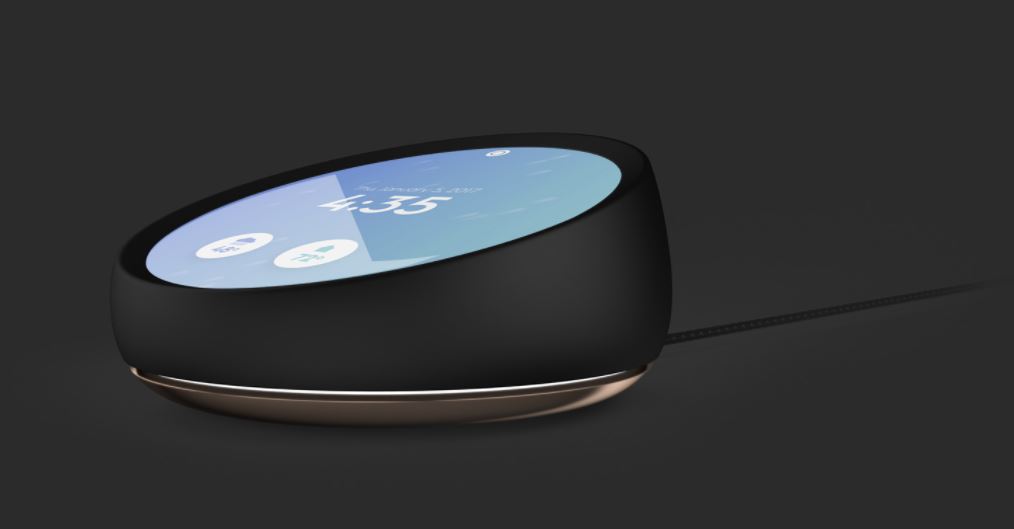 In his blog he lists the main postulates of his philosophy:
Devices are your property. We don't want to make you install anything you don't want.
We want to support all ecosystems. Closed ecosystems create conflict and are morally obsolete.
Premium materials should be available to everyone – not only the privileged.
The devices shouldn't become obsolete after a year – they should evolve with us.
Technology should help us enjoy life and not take up our time.
The simpler, the better.
I think that if the company will follow these rules, we might get very important devices for our future, when closed systems of smart gadgets with different OS and proprietary technologies would become a serous problem.
Andy Rubin assures us that he doesn't want to merely make money; his goal is to improve the quality of life with his products. He already has more than enough money to do nothing, or go riding his bikes and create robots in his garage. Let's just hope that Essential will deliver on their promises and won't turn out to be another fly-by-night company.
Materials from mobilesyrup and essential were used for this article.