The Chinese are good ones. While not being able to compete with eminent brands in quality, they compensate dea; with the price and stuffing, so much so that amazing is imminent. Of course, there are brands like Xiaomi and Huawei, which both there (quality) and there (stuffing) – but close calls now are brands like Teclast, Chuwi and today's review's hero, VOYO VBOOK V3.
Reasons to buy VOYO VBOOK V3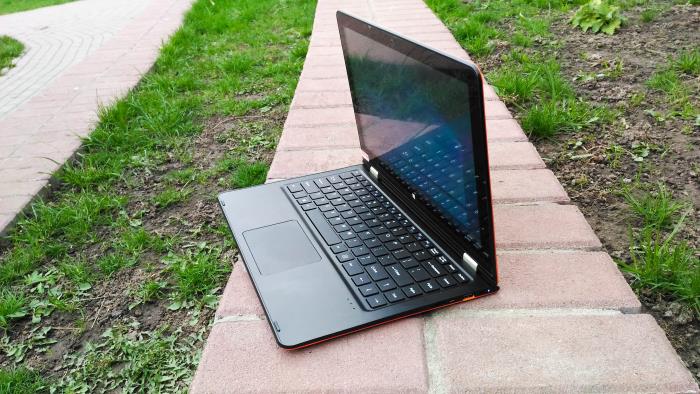 First of all – some words about the purpose of the device. Not to say that I'm an important man in journalism, but I go regularly at the presentation and I do it on business. In order to supply information to readers as fast as it is revealed, one's smartphone is not enought. No, you (or I) need a portable device that is powerful enough to provide fast operation in Windows, with a keyboard, touch screen and maximum versatility for reliability.
My choice was between the Teclast Tbook 16 Power (which, by the way, was available at $100 cheaper than usual) and VOYO VBOOK V3. The advantages of the first one are a greater compactness, adorable bo your's truly dual OS system (with Android 6.0, may I remind), as much as 8 GB of RAM and two cameras, one of which has autofocus. But V3 instead of dual OS had support M.2 SSD and the CPU unit two times more powerful. The solid-state drive eventually played a decisive role, and VOYO was ordered from GearBest.com.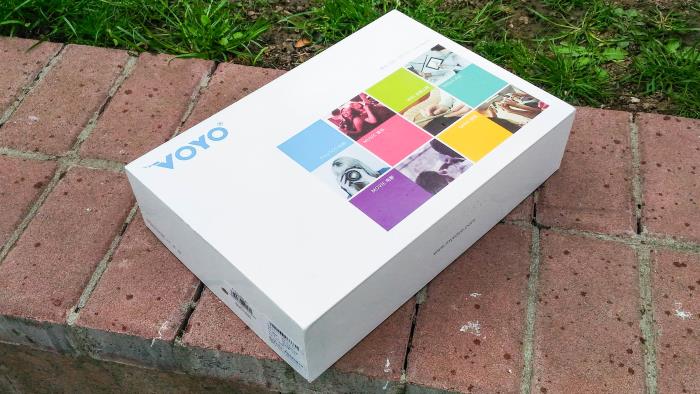 Appearance and configuration of VOYO VBOOK V3
The device came quickly, in about 2.5 weeks. Kit included: the laptop itself, a DC 12V/2A charger (although the laptop can consume up to 3A), an active stylus in a velvet cover and a cellulose instruction. VOYO VBOOK V3 measures 330x220x16 mm, weighs 1.5 kilograms (or 1.7 – different sources say differently, and I had no opportunity to measure it), and arrived discharged, so it was necessary to completely fill VOYO with a life-giving current. This is a direct indication in an instruction, that's why forgetting it is not the smartest thing.
I must say with great sincere, that transformer makes an impression from the very first touch. Rubberized coating, also called soft-touch, covers the surface of the device, does not allow the fingers to slide and is quite resistant to scratches. This is for me the most premium material – metall does not come even close. The color of the device, "sexy-orange", as I call it, pleases the eye of mine even more. Although GearBest.com has less evocative palettes, I love a moderately bright shade, because such a device is more difficult to lose in a creative mess.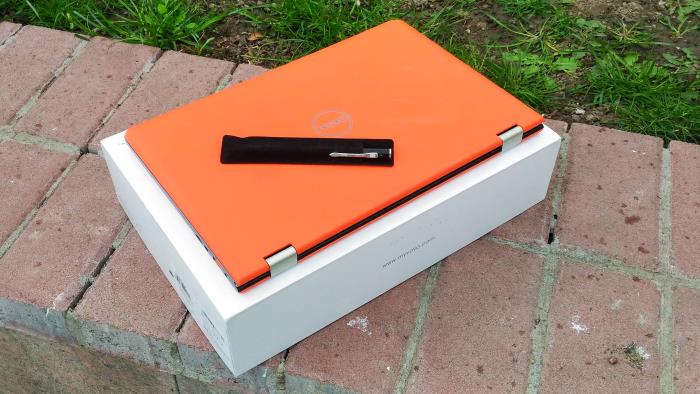 Top on the body has only the VOYO logo, on the bottom – stereo speakers (loud but wheezing already on 50% of volume) and rubber feet. On the left side were the keyboard lock switch, power button, volume control, microSD card slot with the ultimate capacity unknown, a combined 3.5 mm audio output and full-sized USB 2.0. On the right all basically are the connectors – blue work indicator, 3.5-mm power input standard 12V/5A, microHDMI (what is it – read here) and full-fledged USB 3.0. Also on the right we have… a modem slot for a 4G SIM card, useless in my version of notebook and filling space only.
Keyboard and Touchpad
I'll come back to the options later – the topic is pretty painful – and now I will open the laptop (which, by the way, is made with great difficulty, and you hardly manage opening with one hand). In the lower part of the body we have a keyboard and a touchpad, to which I have as much praise as there are claims. On the one hand, the keyboard is quiet, comfortable and quite pleasant as for a laptop, but on the other – its middle part bends during printing, NumPad is absent, and Chinese terribly screwed Fn and a "secondary layout" with blue markings.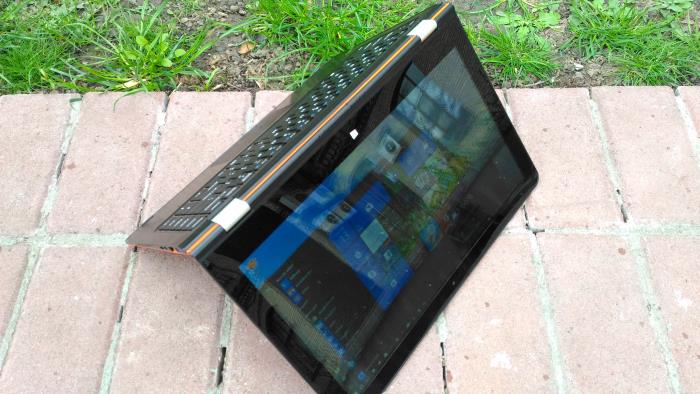 Fn-compatible keys in the VOYO VBOOK V3 are F1-F12 only, with adjusting the backlight, volume, opening mail, settings and so on. And here is the trouble – unlike Jumper EZBOOK 3, where NumPad's numeric keypad was replaced with the letters I, O, P and so on, plus Fn, the hero of the review does not have any such thing. Besides – there is no Cyrillic marking, only English letters, and it will be necessary to buy stickers or to do laser engraving.
I will repeat – VOYO VBOOK V3 does not have access to the NumPad numeric keypad, although in theory it should be, because of the right side near touchpad, which contains three indicators responsible for Caps/Num/Scroll Lock (?). Althougt you can get the Caps Lock indicator working, other two are not accessible to toggle (one of them lights up when you start Windows 10, it's unclear why).
In general, the transformer is full of mysteries, and on the touchpad has plenty of. Again, the pros and cons – he is comfortable, large-sized, the accuracy is digestible, two- and some of three-fingered gestures are supported, though not all. But the buttons, hidden beneath the surface, are pressed tightly and loudly, strongly contrasting with the keyboard. In addition, they are not always convenient to grope.
Voyo vbook v3 2 25
Picture taken by ASUS Zenfone Selfie
Display and stylus
Let's move on to the display of the device. The screen is one of the strongest points of VOYO VBOOK V3 at once on several positions. It has diagonal of 13.3 inches, resolution of 1920×1080 and TFT IPS-matrix, has excellent viewing angles (175 degrees from each side, as I understand). And most importantly – it is equipped with a capacitive sensor with support for up to 10 touches at a time, and the ability to work with the active stylus that comes with the kit.
Digging into reviews of the device – and in the case of the Chinese products, this is almost always a necessary task – I read and saw that the stylus of VOYO VBOOK V3 does not support any levels of pressure and serves, in fact, an alternative way to click on the screen instead of a finger. In general, stylus was scolded almost everywhere, but he is ok for me. Of course, it is far from Wacom's accuracy and quality, but it performs excellently as a safety csse in the work with the screen – although the sensitivity of the Vbook is good, fingers lack precision to work with Windows.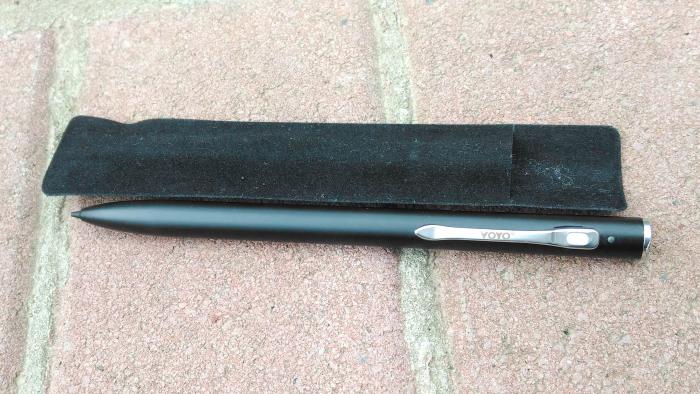 My main problem with the stylus is "pre-press", when the tip of the pen leaves a trace on the screen, even being a couple of millimeters from the surface and without direct contact. In order to draw on the display with hand, you need to completely take tip away from the device and bring it at almost the right angle. At the same time, the stylus works at angles up to 70 degrees, is charged via microUSB, operates from one charge up to 6-7 hours, can work during charging, and after ten minutes of inactivity it turns itself off. In general, stylus is pleasant and useful for creativity. Not the best, but far away from useless
Form factor and options for VOYO VBOOK V3
Up next – huge, like a statue of Christ in Rio De Janeiro, advantage. The form factor VOYO VBOOK V3. The device is a transformer, and due to the double hinge on the fold of the lid it can be:
Set in the usual position of the "laptop"
Fold up 180 degrees back, forming a 13.3 inch 1.5 kg"tablet"
Bend at 150-160 degrees and put the keyboard on its own "house", getting a 13.3 inch console,
Bend to the same degree, with keyboard down, and become a touch "terminal" with a slight angle of inclination
The trouble with VOYO VBOOK V3's double hinge lies in its quality – I won't complain about the most budgetary performance of the YOGA-like laptop on the market, but the folding system is clearly worse that, for example, one from Lenovo. VOYO relies solely on the tightness of the mount – therefore, it can not open with a single hand. And if the part of the case with the screen is sagging, any pressure on it, at least with a finger or a stylus, will cause the body to tremble a lot back and forth. During the shooting of the video, the hull was fluttering even from the wind! Therefore, I personally use VOYO VBOOK V3 in the mode of either "tablet" or "house", if you want to work with the touch screen, and other modes I use mainly for games and video viewing.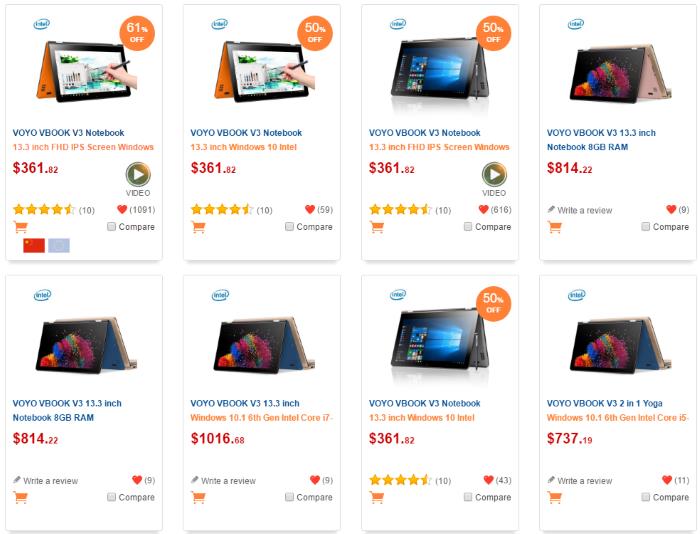 Now back to the positioning of the modifications, cause VOYO is a sick subject to work with. Tthe name of "VBOOK V3" is made for a whole galaxy of devices, which can use such CPU's, as:
Quad-core SoC (what it is – read here) Intel Atom x5-Z8350 generation Cherry Trail (link)
Quad-Core Pentium N4200 Generation Apollo Lake (link)
Dual-core Intel Core M3-6Y30 generation Skylake (link)
Dual-core Intel Core i5-7200u seventh generation Kaby Lake (link)
Dual-core Intel Core i7-6500U generation Kaby Lake (link)
Device can have 4 to 16 GB of RAM, the OS can be Windows 10/Android 5.1 (only for Z8350) or just Windows 10, a laptop can have a built-in 4G modem or even a fingerprint sensor, there can be several cameras, or only one. In general, V3 looks like universal soldier, and it's as bad as it is good.
Specs of VOYO VBOOK V3
My model of VOYO VBOOK V3 is equipped with an energy-efficient Intel Apollo Lake Pentium N4200. This is the most balanced processor in its lineup, which showed results much better than the Celeron N3350 from the Jumper EZBOOK 3. CPU has four 14-nanometer cores, with TDP 4/6 W, with frequency 1.1 GHz up to 2,5 GHz on need, 2 MBytes L2 cache and a support for PCI Express 2.0. It contains videocore Intel HD Graphics 505, consuming up to 256 MB of RAM and running at frequencies from 200 up to 750 MHz. Like HD Graphics 500 from Jumper, the integrated card supports DirectX 12, QuickSync and 64/128 bit memory width, but it has 50% more cores (18 EUs versus 12) and its peak frequency is 50 MHz higher.
Due to Burst Frequency technology and other energy-saving features, the N4200 was very energy efficient. A battery with a capacity of 10000 mAh is enough for 6-7 hours of active work in the browser and 3-4 hours of games. And if you use VOYO VBOOK V3 as a typewriter, working only in a text editor and listening to music in the background – device can survive up to crazy 12 hours on average brightness.
In addition to extremely valuable CPU, the device is equipped with a dual-channel RAM of 4 GB DDR3L with a frequency of 1600 MHz, a built-in 32 GB ROM unit of eMMC format and, according to GearBest.com, two (! ) slots for M.2 SSD, one of which was equipped with a 120 GB storage (whose individual cost fluctuates around $70). Built-in M.2 likely to be FORESEE model FSSSDBEBCC-128G with size 2242, and the same size of the drive must be inserted into the second slot. Fast warning – SSD is as goog as bad eMMC drive is. Model Samsung BWBD3R turned out to be buggy enough that no means of checking the speed worked, and access to files from eMMC was possible at the random desire of the device.
Data transfer techs of V3 are: Wi-Fi 2,4/5 GHz and Bluetooth 4.0. From the outlandish technologies I will note the gyroscope, which makes it possible to work also in portrait mode. By the way, about portraits – just above the VOYO VBOOK V3 display there is a 2-megapixel front camera with face recognition, and below display is the Windows logo, which is actually a touch button for launching the Start menu!
VOYO VBOOK V3 is provided with a licensed Windows 10 Home Edition, which, as is usually the case with Chinese "windowed" devices, had to update a few hours after the first launch of the device, but it is ready for work just out of the box. Unlike Jumper EZBOOK 3, there was no additional software in the bundle – but since there were no troubles, which can be solved by software, there's nothing to complain about. As for the tests – including games – that's the topic for the next part of the review.
Buy VOYO VBOOK V3 with free shipping at GearBest.com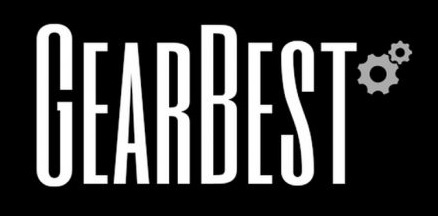 Use the coupon: GBV3S for a discount ($320.99)