Huawei P10 has got to be the most anticipated smartphone for the last few years – at least, for me. Why? Well, I'm literally addicted to smartphones from this Chinese brand and I've been using P9 for the last year. I'm very happy with the device and so I hoped that Huawei P10 would become even better and even cooler and would lack all the problems his predecessor had. So, what is it? Is it everything I wanted? Will I replace my old smartphone? Read the article to find out.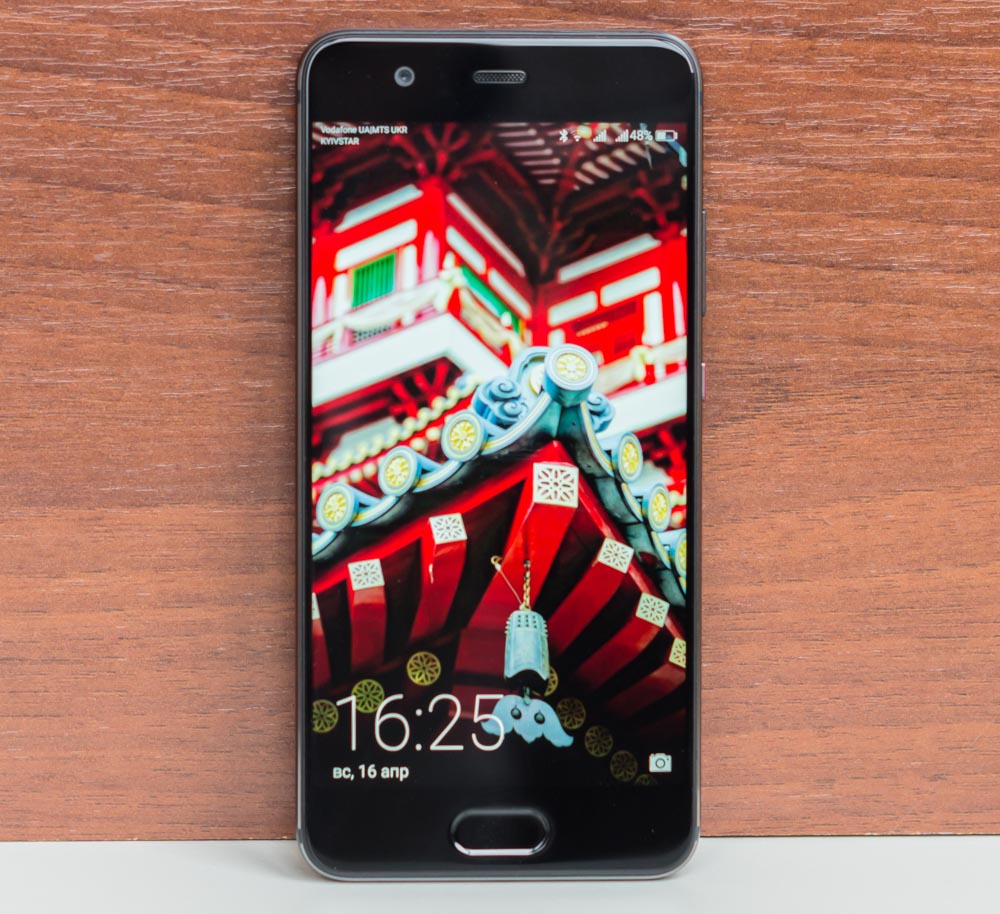 Huawei P10
I have to acknowledge the fact that during the testing my mood was constantly changing from joy to disappointment and then joy again, Maybe I was a bit overhyped.
I didn't want to rush this text because I wanted my emotions to subside. And after a couple of weeks I can say that I've gotten used to the device and now can honestly tell you what I think.
Read also: Huawei P9 review
Design, materials, build quality
The design of Huawei P10 is not something to be amazed by. I tasted the black matte version, which looks a bit blander compared to its gold, green and blue relatives. Personally, this minimalism was to my liking, but those not in the know weren't particularly impressed. I'll say it outright – there is no wow factor whatsoever. Is it bad? It depends on why you buy these things. If a smartphone is important to your image, than buy something else or choose a different color. Still, I stand by my words – I think the black version looks good.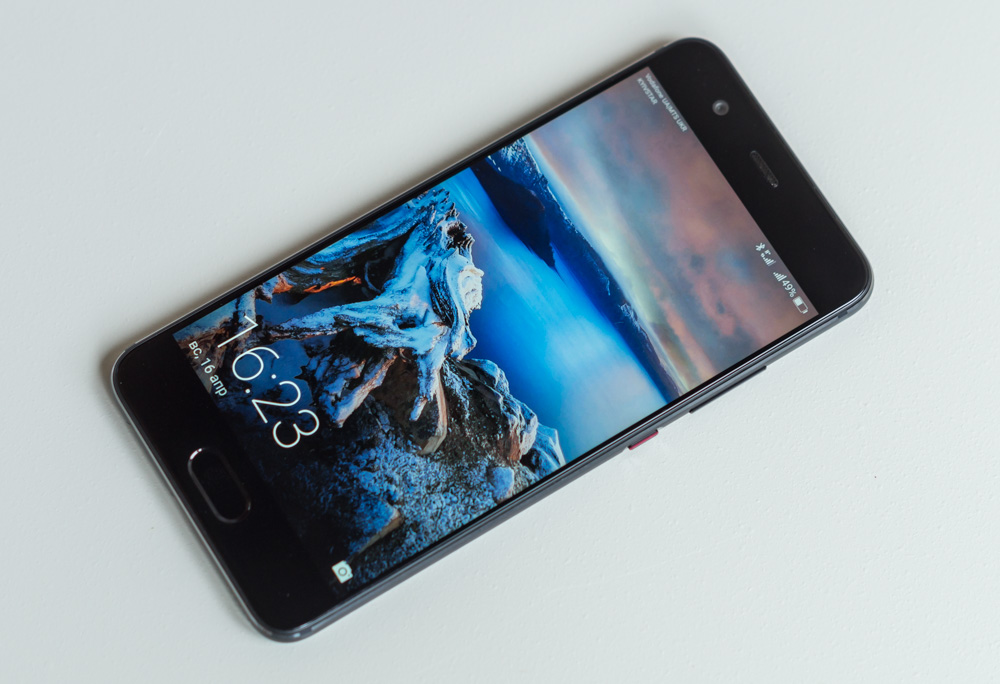 Typical consumer reaction: Hey, what's that, a MEIZU?
iPhone user reaction: I actually like the design.
In 2017 I noticed an interesting trend: phone manufacturers stopped placing their logos on the front of their devices. Huawei P10 is no different. I like it, but it's really hard to understand what kind of phone you're holding. Black version is even worse – even logo on it's back is almost indistinguishable.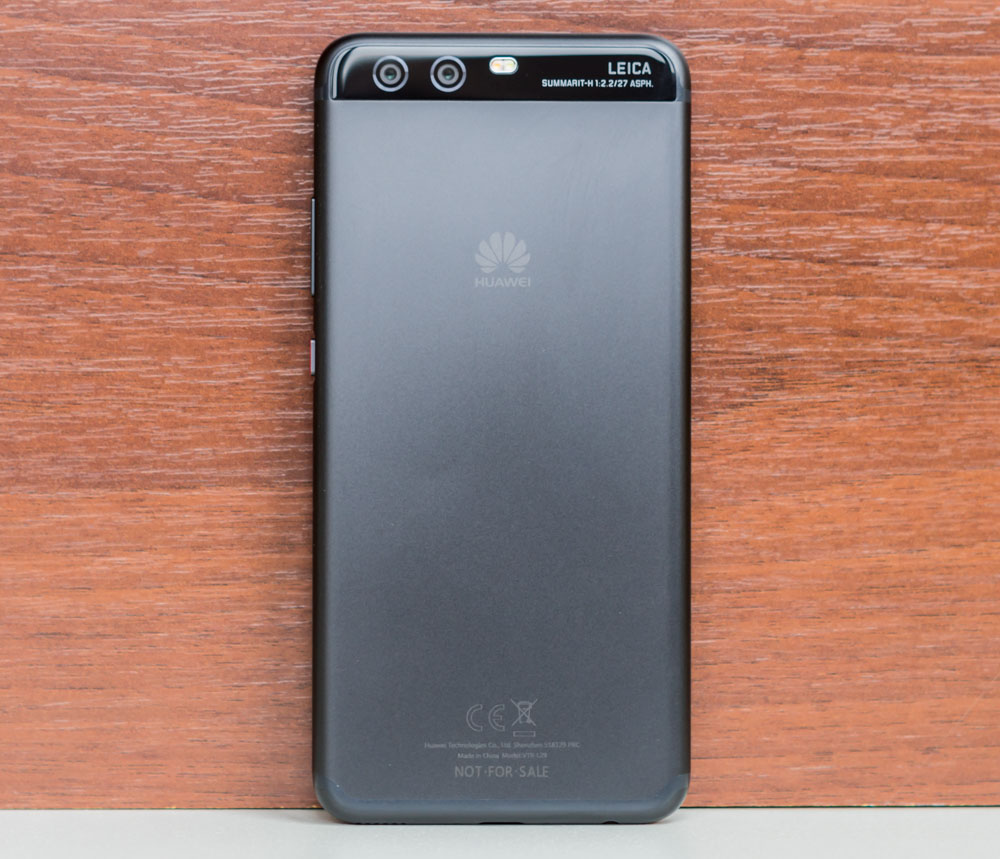 Personally, I very much dig this design. Smartphone is now rounder and sleeker compared to P9. Gone are harsh angles and polished bevel between the back part and side edges. In the front sharp shiny bevel emphasizes smooth contours and indicates full-metal build.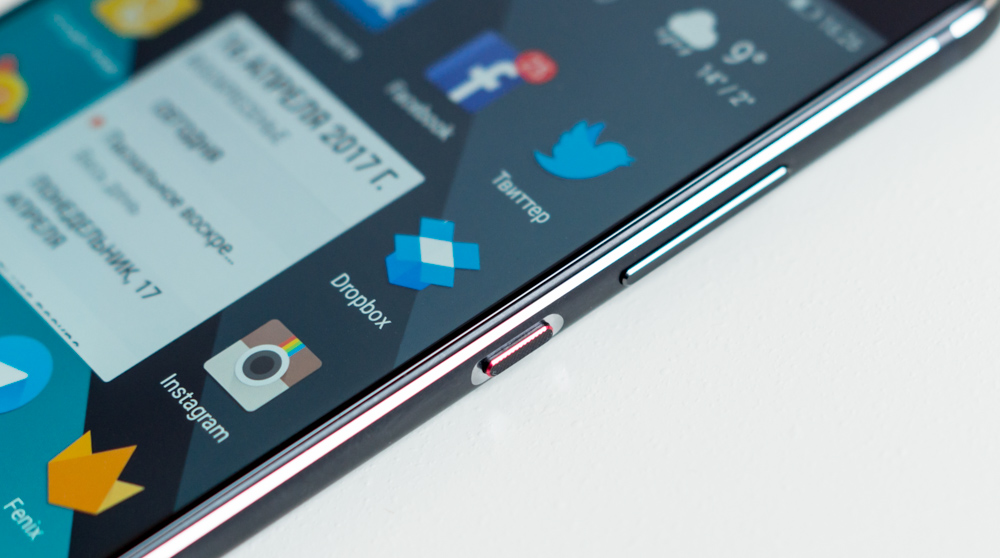 The basic idea behind the design seems unchanged from P9, but the phone feels different. Maybe because the fingerprint scanner has been moved under the screen. Also, gone are horizontal lines under the glass elements in the front and in the back. I liked them though…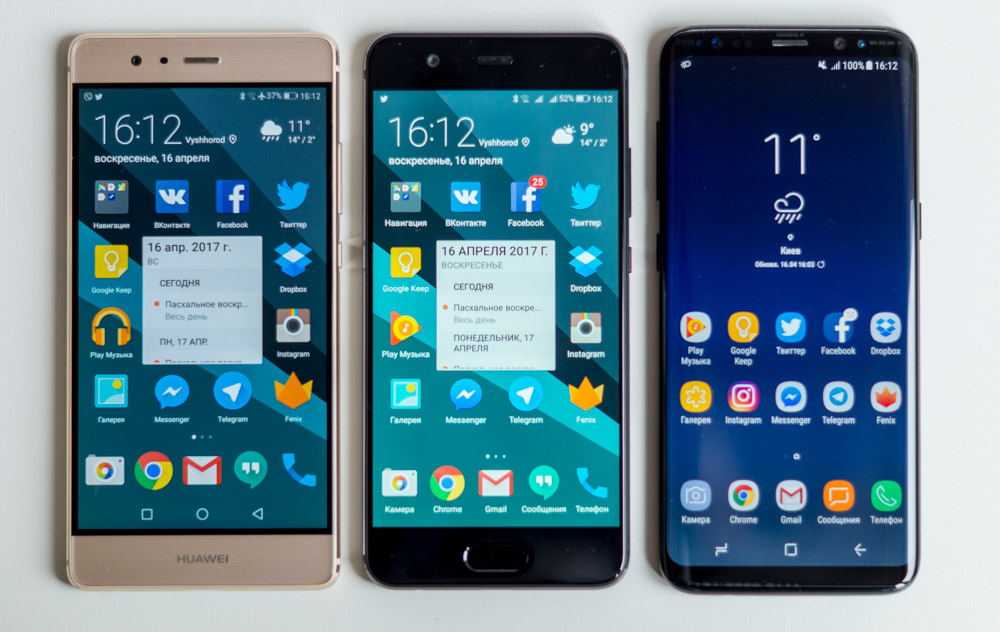 I like the black version mostly because when the phone's off, the big edges are almost unnoticeable.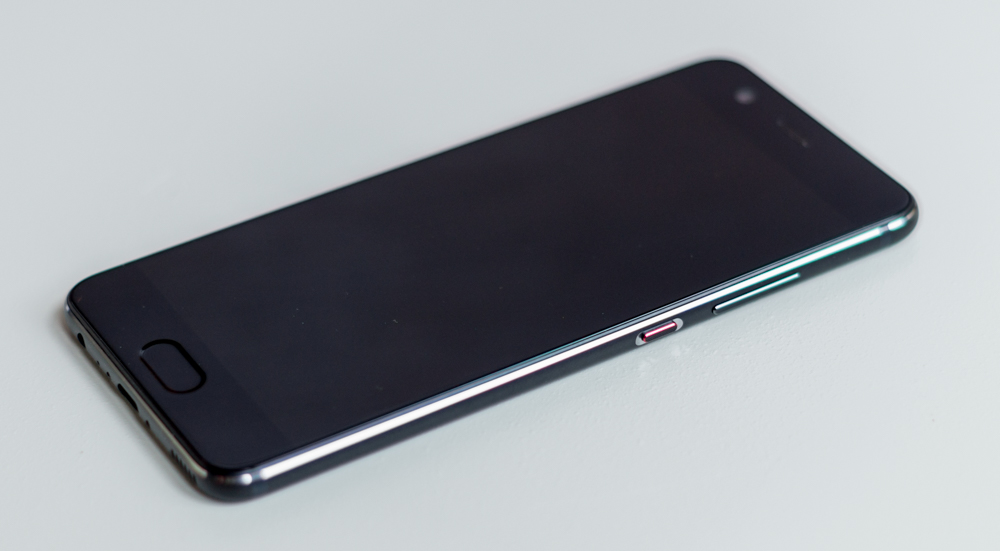 It's easy to notice the fingerprint scan, which accentuates the base concept of symmetricity. The upper and lower edges are identical in terms of height. Let us not forget about tactile sensation. The phone completely lacks hard edges or any protuberances. It's all very… licked clean, you know? Well, excluding the buttons, but they have to stick out, haven't they?
In terms of materials everything is great, as always – it's all metal and glass. Plastic antenna is copied from Apple devices and is almost invisible.
The build quality is admirable except one small thing which is normal for Huawei – there is noticeable looseness with the volume button. Why haven't they fixed this already, I have no idea. But overall the phone is great, like a sleek monolith in your hand.
Read also: Huawei P8 Lite 2017 (Honor 8 Lite) review
Arrangement of elements
Except for scanner, almost nothing has changed since P9. Still, let's have a traditional look at the device.
In the front we have a screen with small bezels on the sides and quite noticeable edges at the bottom and at the top. Those edges are considerably bigger than before, although the cameras are almost the same in terms of height. The screen's size is smaller from 5,2 inches to 5,1 inches. Maybe a payback for the button under the screen? Above the screen is a small speaker and virtually unnoticeable light and proximity sensors, frontal camera and an LED indicator.
On the right there's a big volume button and a red power button. The same color scheme, which really helps, was previously used on Huawei Nova.

On the left there is a slot for two Nano SIM-cards. The second slot is can be used for microSD card instead of SIM.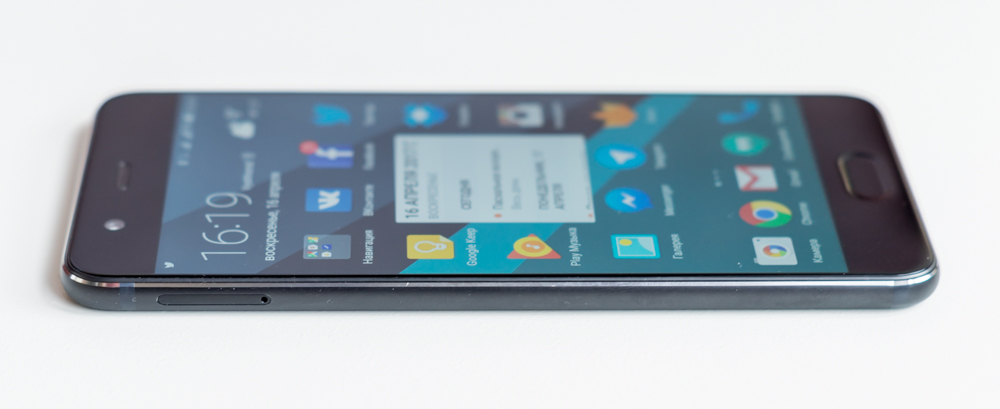 In the lower edge we have USB-C port, a mic and audio jack 3,5. Also a main speaker and a second mic.
On the back we have Gorilla Glass 5 panel with two cameras and a double LED flash, a laser focus clock, LEICA logo and optics characteristics – SUMMARIT-H 1:2.2/27 ASPH.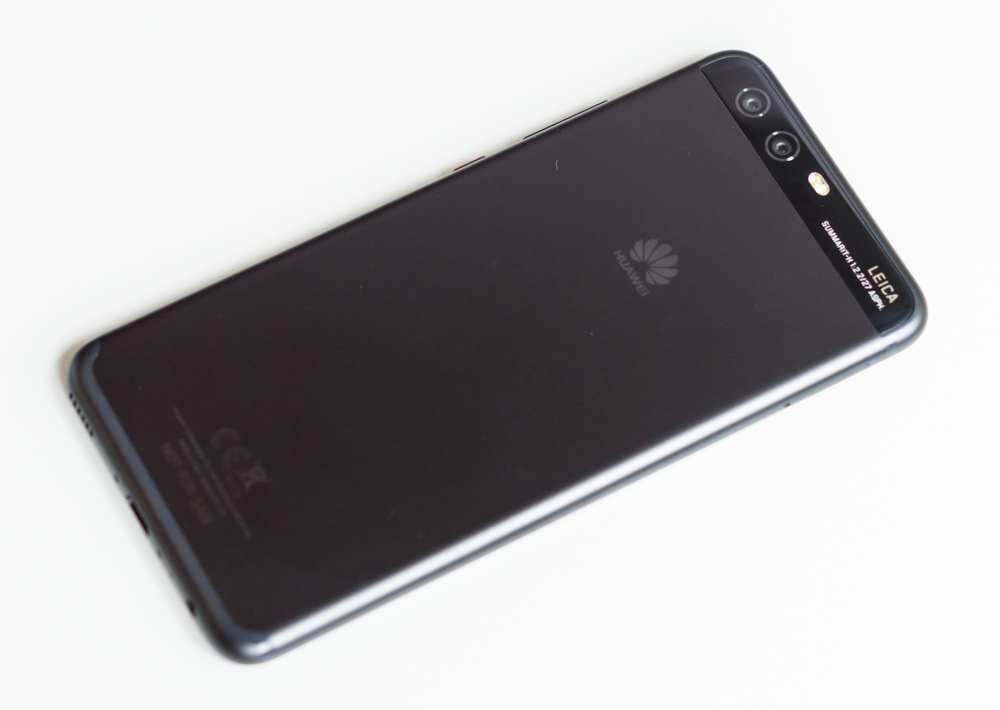 Read also: Huawei GR5 2017 (Honor 6X) review
Ergonomics
As I was saying, Huawei P10 is pleasant to the touch. It's very enjoyable to hold thanks to the overall roundedness. It's not as wide as P9 and using it with one hand is now more comfortable. Hard buttons are all in the right places so it's easy to find them in a pocket.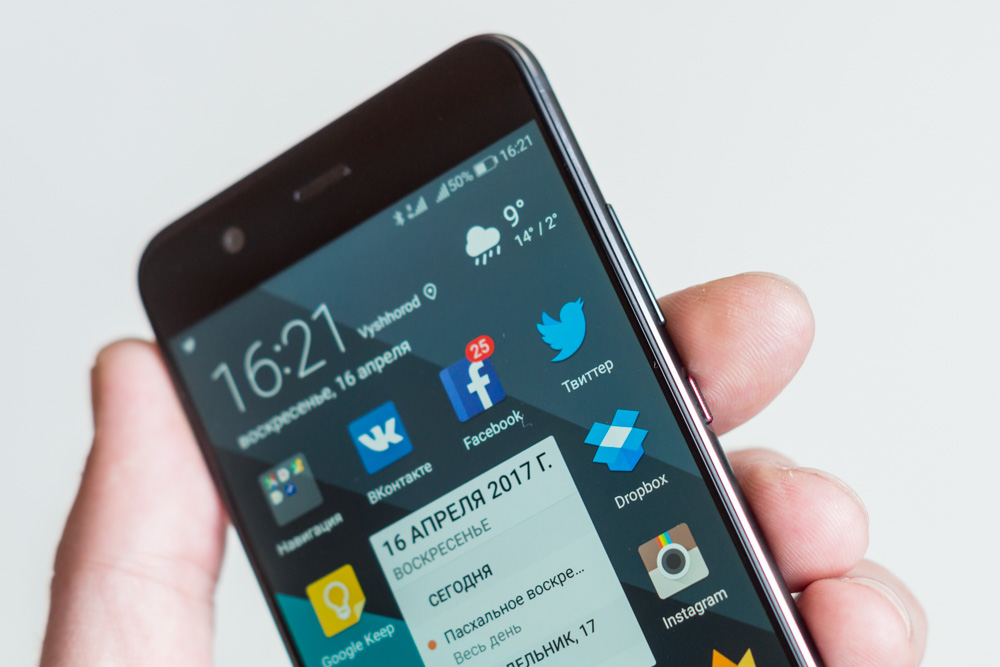 Multifunctional sensor "button" (and a fingerprint scan) is also conveniently placed. When it comes to ergonomics, Huawei P10 gets it all right.
It's important to make notice that metal makes the phone slippery and it's easy to drop it. For those not willing to risk it, it's better to use a case.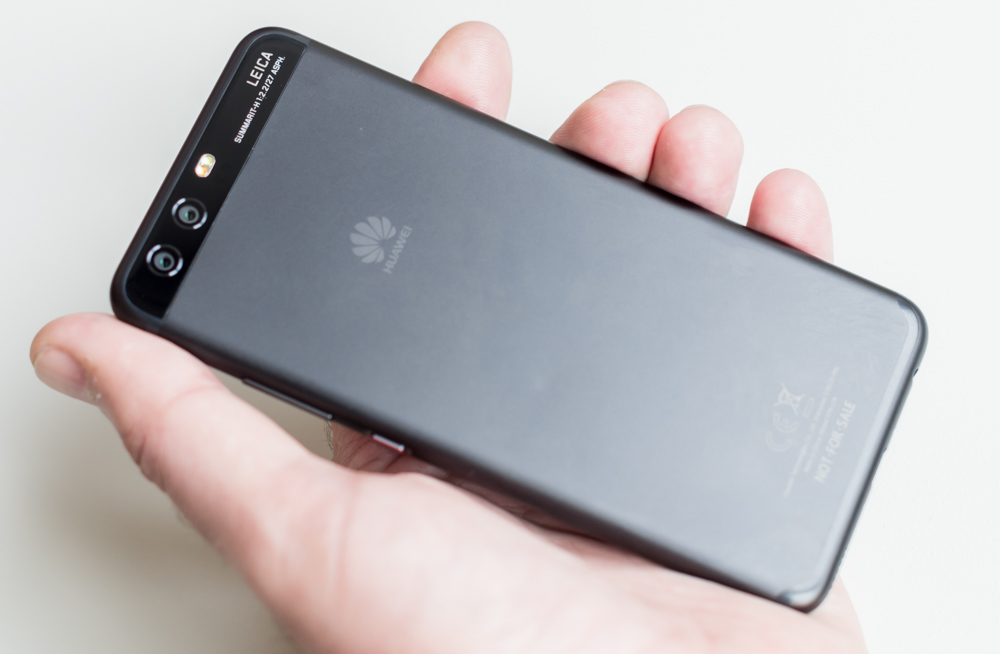 Display
The new phone uses IPS 5,1 matrix with 1080×1920 definition, with 432 density. Angles of view are traditionally great.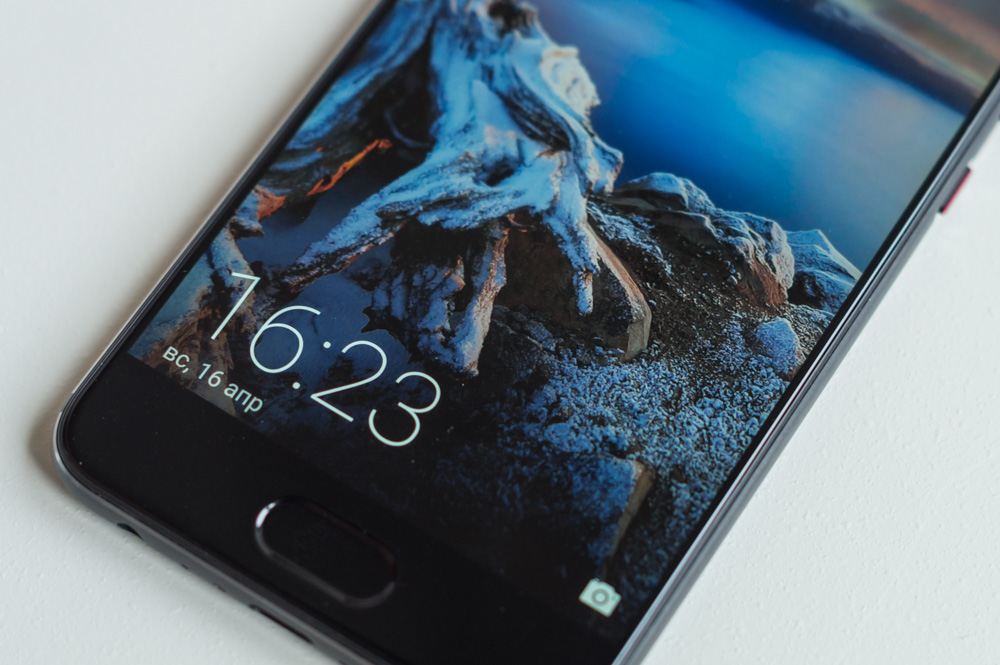 Compared to P9, Huawei P10 has more "warm" IPhone-like colors. At first, I though the screen was too yellowy, but after a while it was P9's screen that started to look a bit too blue. Also, it seems that Huawei lowered the saturation so that colors would look more natural.
In the settings it's possible to turn on eyes protection (just like iPhone's night mode) and change color temperature.
The brightness has broader settings. The lowest possible setting is, well, lower, while the screen generally can be a bit brighter than before. It has made Huawei P10 even more comfortable to use and while I still think that P9's screen is excellent, Huawei P10 has a better one still.
The screen is protected by Corning Gorilla Glass 5. There's no air pocket between the screen and the glass, and the picture quality is outstanding. Special mode which helps to make screen readable even in the worst conditions possibly by changing the brightness, contrast and color temperature returns from P9. With Huawei P10 you can be sure that even in the sunniest weather there will be no problem reading the screen.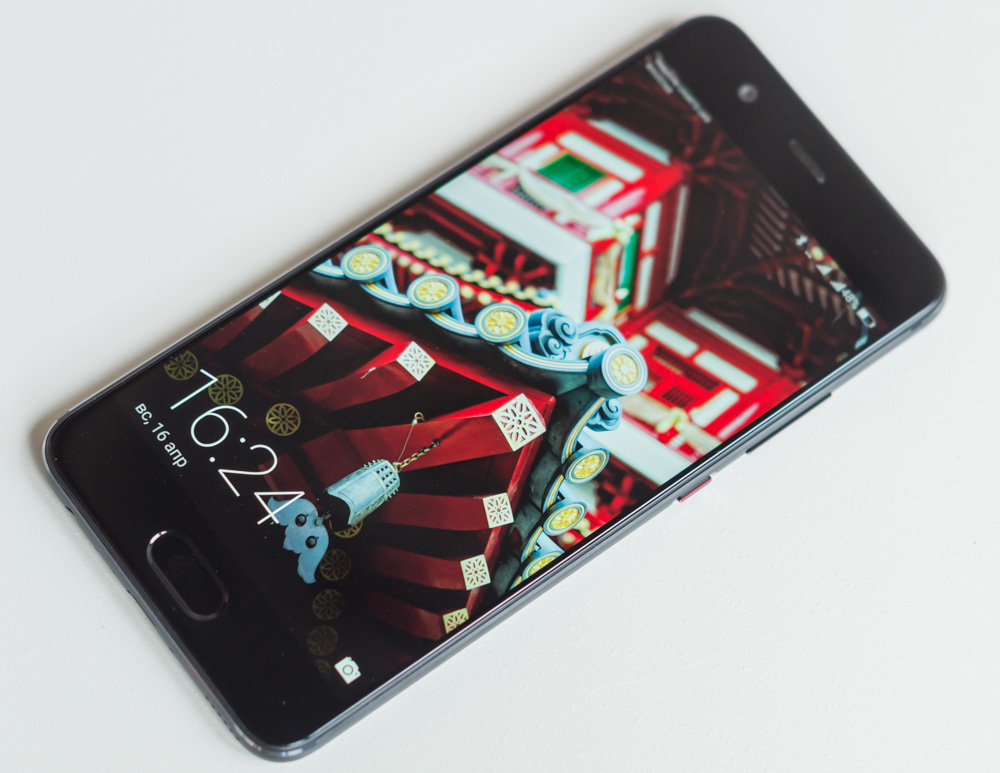 Unfortunately, not all is well. There is no anti-fingertip protection at all. How is that possible – I don't know. I tried to get an explanation from Huawei's representatives, but no luck. They only told me that with the protection the fingertip scan would not work as fast. Yeah, right.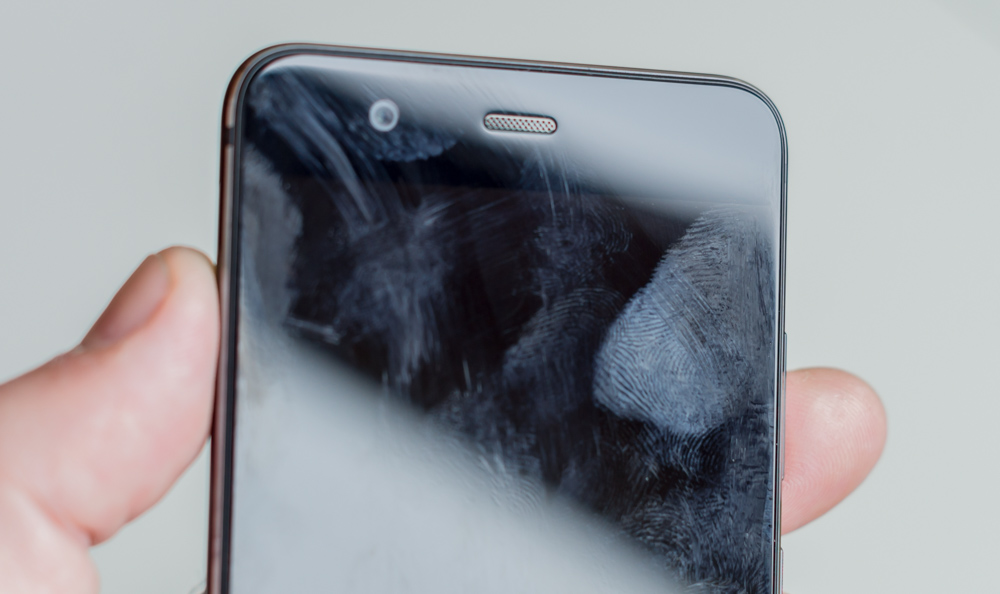 I have a test "not for sale" model, so who knows how the consumer versions will be, but early reviews tell us that Huawei simply puts protective tape on screen and advices not to take it off.
The screen also becomes dirty really quick which makes it harder to use. When the glass is dirty and my hands are cold, the sensor thinks my fingers are actually knuckles and turns on the screenshot mode. With that mode on, instead of scrolling I draw lines on screen to select different areas to save to the gallery. This situation, frankly, makes me a bit mad. I had to turn this feature off – I don't use it anyway.
I am very happy with the screen. It's much better than before, and while it's not perfect, it guarantees great visibility in any situation. Automatic brightness also works without any problem.
The hardware and processing power
Just like Huawei Mate 9, Huawei P10 uses the brand new HiSilicon Kirin 960 processor and Mali-G71 GPU. All current games run on it with no problems.
Read also: Huawei Mate 9 review – the best 6-inch phablet?
Let's be fair: I am very tired of trying to describe the power of flagship phones. In the last 3 years they've gotten so powerful that there virtually is no difference between them. And I'm not talking about flagships either – even much cheaper phones all have similar performance. Only games and interface speed can vary. It's better to talk about the optimization of the software. Still, if you're interested in raw numbers, here they are:
Let's test the smoothness in typical tasks:
The phone does not get warm – only during games (just a bit) and whilst using camera in 4K mode with wide diaphragm effect. Still, it's nothing serious – my camera was not affected at all.
Battery life
Huawei P10 is better than P9 in terms of battery life. The accumulator has gotten bigger from 300 mAh to 3200 mAh. In life, though, there are no considerable improvements. It still lasts a day from early morning to late evening.
The fast charge is great. It's really impressive when it's possible to charge the phone in half an hour so it would last 6 to 8 hours. I stopped charging it at night – I have more than enough time in the morning. In one hour the battery charges to 90%, which is more than enough for me.
Cameras
Huawei P10 has two cameras, but unlike in P9, both are not 12 megapixel. Now we have black and white 20 MP sensor and 12 MP color sensor. The main module has optical stabilization, laser, phase and hybrid autofocus.
Let me remind you of how it all works. The main black and white module is responsible for detalization and wide dynamic range. Color information comes from the second module. You can make fantastic monochrome photos, reminiscent of old photography, and also take photos with wide diaphragm. It's also possible to refocus already made pictures.
Overall the photos are more crisp; light sensitivity has improved. If you don't see any difference – don't panic, just change the settings from 12 MP to 20 MP. I also noticed the improved white balance. It's also possible to save RAW photos for future editing.
Samples of photos and videos in full definition
Samples of photos and videos in full definition
It's possible now to shot videos in 4K. I was really impressed by stabilization algorithms. Try as you can, when the system is focused on something, you can't make it blurry.
The camera interface is the same. Everything is simple and convenient with tons of settings.
The frontal camera is practically the same as it was in P9, if only a bit brighter. The company promised that it's better and I want argue – it's just not that important to me. It's more than adequate. Selfie fans won't be disappointed.
I will talk more about the main camera in future articles where I will compare it with other smartphones.
Well, strictly speaking it's not a button – just a dip in glass with fingerprint scanner and ability to read gestures. Previously the scanner was at the back and I have no objections to it being in front… I just really don't care. What I care for is its ability to understand gestures.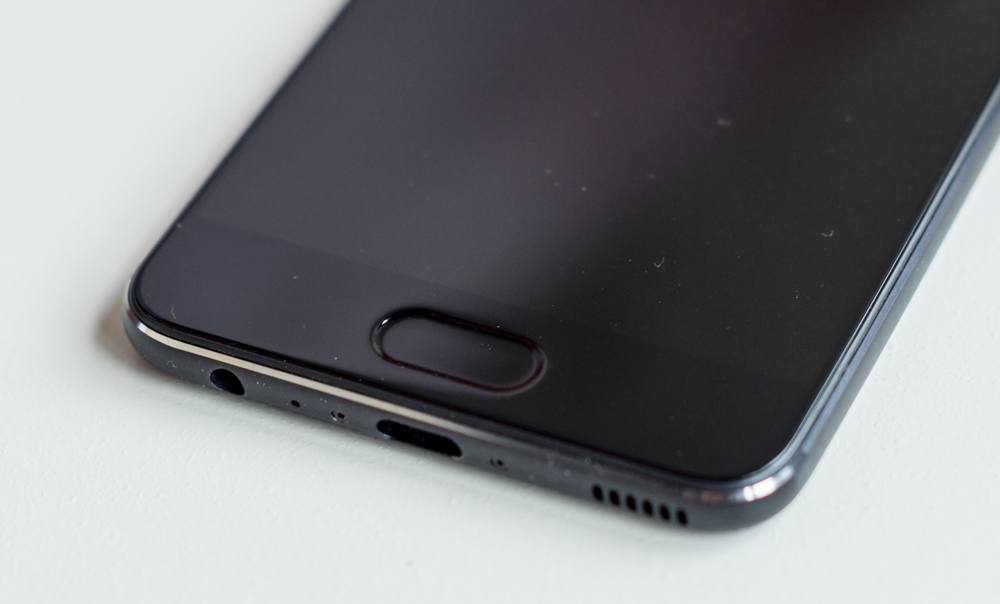 I enjoy this ability to navigate the screen with the sensor. Because of it, there's no need for virtual navigational buttons and the screen becomes "bigger", which is important, considering the fact that P9 had a bigger screen.
Huawei tried navigation via sensor in the past, but when it was at the back, it wasn't easy and there was no way to remove virtual buttons. Now this scanner actually matters and I want to use it all the time.
Sound
P9 sounded good, Huawei P10 sounds even better, The main speaker is louder with a hint of bass.
All speakers are better in some way, and music quality is on the same level with Samsung Galaxy S8. Musically, these devices are very much the same.
Connectivity
In terms of connectivity, Huawei is as good as ever. There are no serious changes. Mobile network is stable, Bluetooth 4.2 works flawlessly.
Wi-Fi supports 2,4 and 5 GHz and is pretty much unchanged. When trying to measure the speed, I came to unexpected conclusions: the download speed is a bit slower, whole the upload is faster. But it's all relative.
Device supports GPS, Glonass, Galileo and BDS. It's faster in determining the coordinates and uses more satellites to better pinpoint user's precise location.
Thanks to new NFC module it's possible to pay with the smartphone.
Soft
Huawei P10 uses EMUI 5.1 Android 7.0 shell. The shell is used on all Huawei smartphones, so no point in describing it again.
Read also: EMUI 5.0 by Huawei – updated proprietary shell review
Conclusion
Huawei P10 is the most "normal" flagship from the top smartphone manufacturers. No surprise there – the company is doing well, no point in taking risks. Unlike you know who, there's no need to make up for previous mistakes.
Huawei P10 is an improvement over the earlier version. While the concept is the same, almost everything is better – hardware, memory, display.
Now that the scanner is on the front, it's easier to use it for navigation, which is a huge plus for me. How can I return to P9 now?
Camera has also massively improved, with faster performance, better colors and stabilization; the ability to shot 4K videos and save photos on RAW format are also nice additions. Camera is the most improved part of Huawei P10.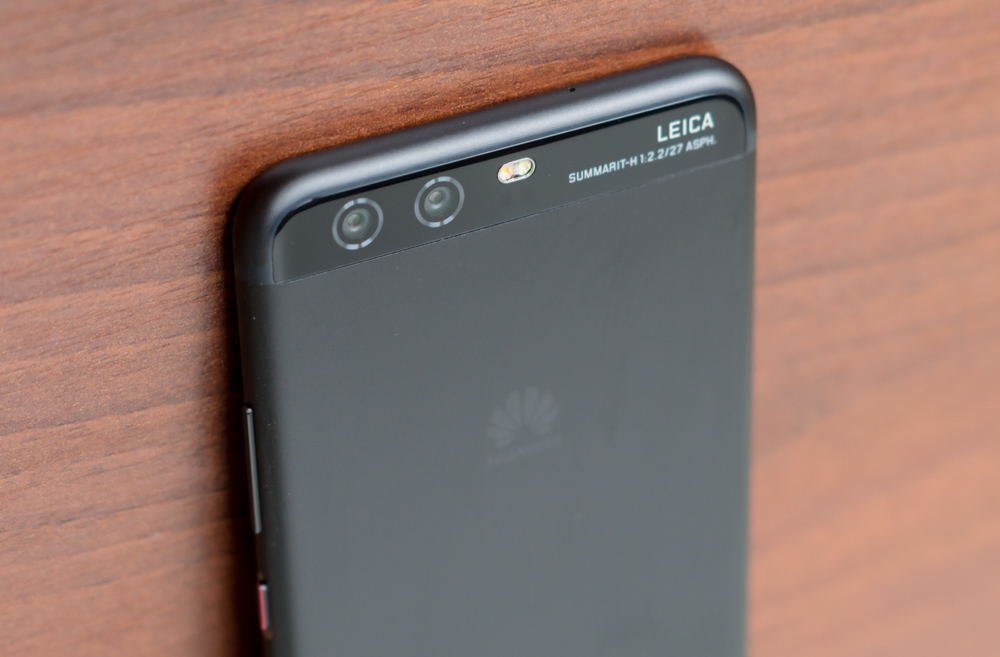 There are no curved screens here, no new proportions or revolutionary smart assistants. It is more like a modern classic. Not very exciting, but a good, compact and convenient phone for everyday use.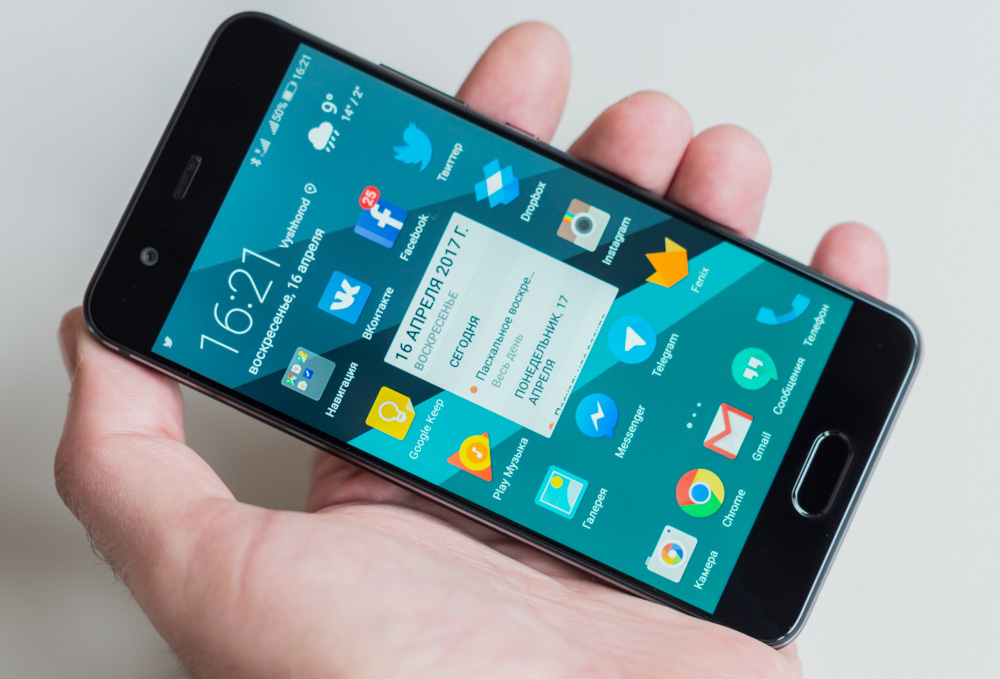 Phone's shell is great – it's very stable and functional. I haven't seen any glitches or slowdowns – everything is silky smooth. Huawei P10 tries to make life easier for its user, not the other way around.
The big problem here is with the screen. Mostly great, it suffers from the absence of anti-fingertip protection. It may seem like a minor problem, but it makes using it the much less fun.
So would I buy Huawei P10 and leave my P9 behind? Probably yes. But I still have to test the bigger Huawei P10 Plus with its 5,5 inch display and QHD screen with LEICA SUMMIALUX optics.
Soon I'll compare cameras of Huawei P10 and Samsung Galaxy S8. Also don't miss my article about Huawei P9, which still remains a great phone with a very affordable price.