Over the last year, Sony introduced a line of devices X, which has a new design and interesting characteristics. The hero of our review on the one hand is already a bit old – for sale can be found the heir – the model Sony Xperia XZ. Nevertheless, the usual Xperia X is still relevant, and with the inevitable drop in prices before the holidays can be a very desirable purchase.
Characteristics of Sony Xperia X
| | |
| --- | --- |
| OS | Android 6.0.1 |
| SIM-card | nanoSIM, Dual |
| Display | 5, IPS, 1920×1080 pixels, 441 рpi |
| CPU | Qualcomm Snapdragon 650 + GPU Adreno 510, 6 cores, frequency of 1,8 GHz |
| RAM | 3 GB |
| Flash-memory | 64 GB + microSD |
| Camera | main: 23 Mp,  front: 13 Mp |
| Wireless conection | 802.11 a/b/g/n/ac, Bluetooth 4.2 |
| Battery capacity | 2620 mAh (nonremovable) |
| Dimensions | 69,4 x 142,7 x 7,9 mm |
| Weight | 153 g |
Design
The design of the device was released on 10 out of 10. Created by all the canons of "Sony Style", a smartphone is easily recognizable among other manufacturers, which is worth a lot in the current reality, when only lazy does not copy other people's achievements in the field of design.
Sony Xperia X – a neat rectangle, made of metal, it feels well in the hand and is very pleasant tactile due to coating of rear cover and slightly curved 2.5D glass on the front panel.
Side frames of Sony Xperia X are almost absent, so the smartphone fits comfortably in your hand and comfortably operated. Above and below the screen there is a pair of stereo speakers. They sound loud and rather good, though slightly worse than the solutions from HTC. Another funny moment – a smartphone vibrates a little at maximum volume. This is the "fee" for the good speakers in a relatively small body.
On the right side Sony Xperia X is the lock key, which is a part-time fingerprint scanner, volume buttons, which you need to get used to because of a bit unusual location, and the shutter release button the camera shutter. Button starts the camera from sleep mode in just a second.
On the left edge of the smartphone is a slot for a pair of nano size SIM-cards (for the version of Dual) and memory card. It's nice that you can get it just by slipping with a fingernail, without the use of needles and staples. It is unpleasant that a slot for a second sim card is combined with memory card slot. The user will have to choose.
The smartphone feels expensive, including through well-chosen colors. In our case, it is Lime Gold. Sony diluted pretty bored "golden" color with light notes of green, which is why the device does not look dull and slightly changes the coloring, if you look at it from different angles.
Among other options there are housing version: white, graphite black, and Gold Rose.
Display
Sony Xperia X received a 5″ IPS-matrix with a FullHD resolution. Traditionally for this type of matrix, the viewing angles are wide, behavior under the sun is good. Color reproduction surprised me – it is supersaturated, like in the AMOLED-matrixes. I am sure the majority will like it. Perfectionists also would be able to adapt this option in the settings.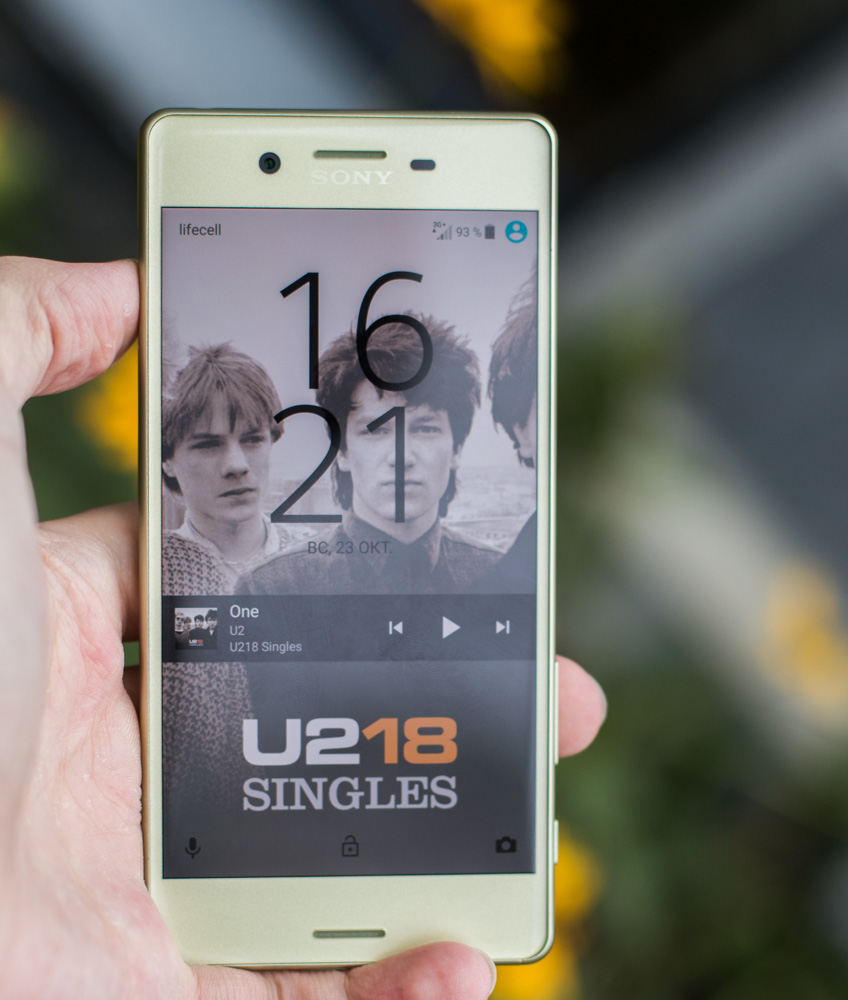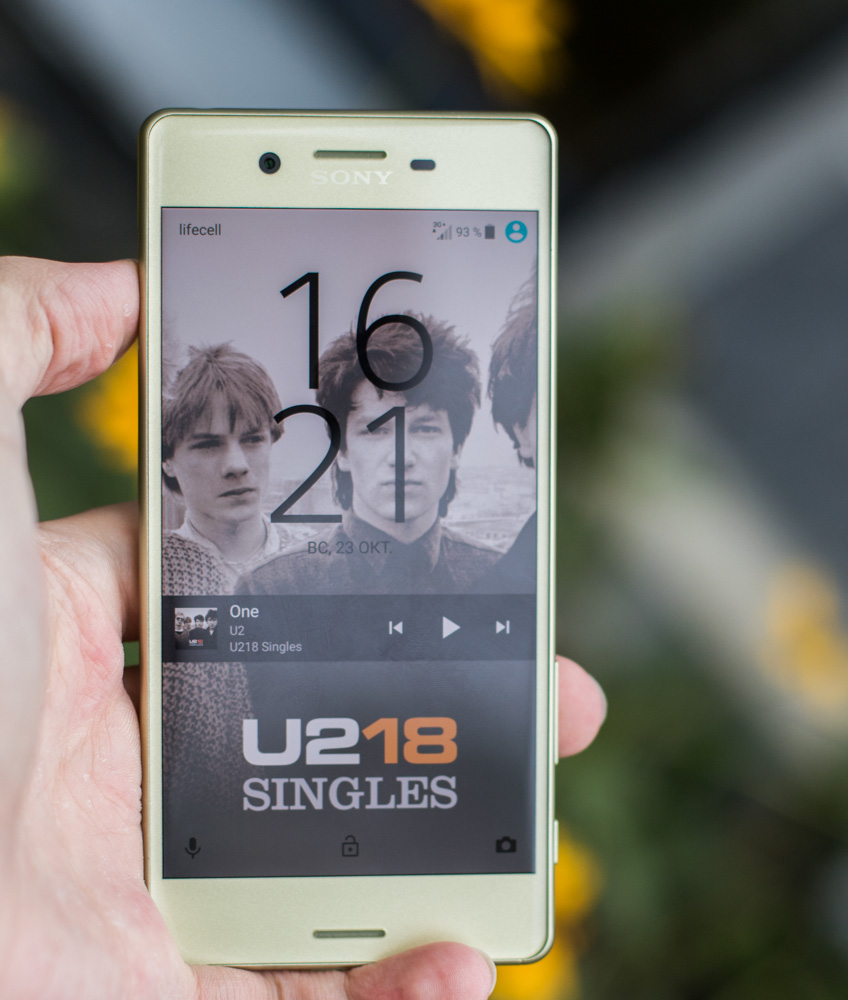 The maximum margin of brightness even a little redundant, but the lowest figure could be smaller. The eyes get tired when reading a book at bedtime. Automatic brightness control operates rather correct than not. Only a few times the machine deceived me, twisting the brightness almost to the maximum in the subway.
Among the pleasant of the display of bonuses – the awakening by double-tap, mode for operation with gloves, good oleophobic coating and protective glass. I have a sample, which was mercilessly exploited by colleagues for a few months. During this time, just few of micro-scratches appeared on the screen.
Cameras
Sony Xperia X got a pair of cameras – the main with 23 megapixel and front with 13 megapixel. Last handles its task perfectly, and about the main I will talk in more detail. The manufacturer claims that the sensor with the best AF system was used and confirms this in research, conducted in conjunction with Strategy Analytics.And the resolution of 23 megapixels (although by default enabled 8MP) in figures looks like a serious competitive advantage.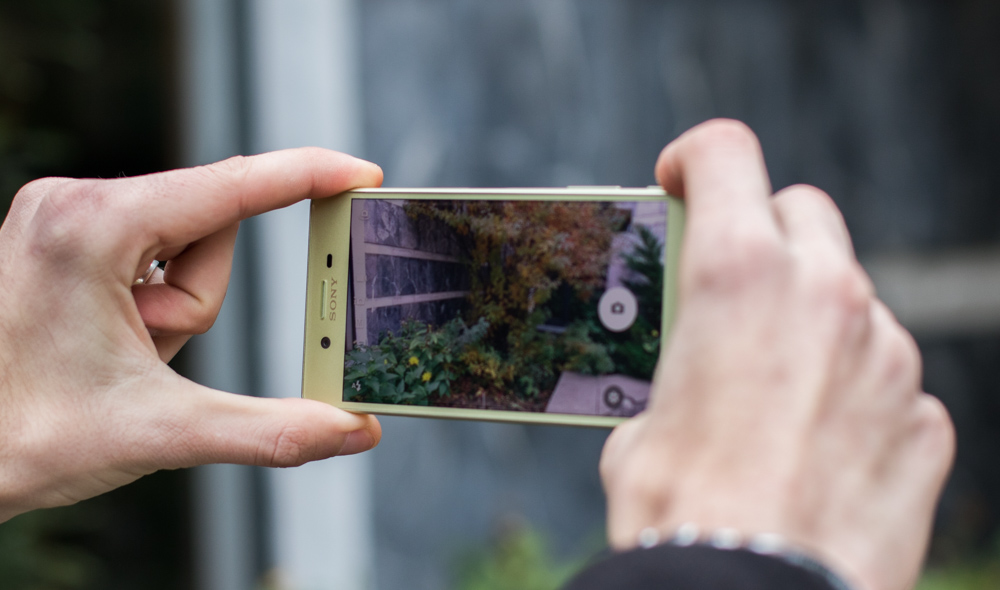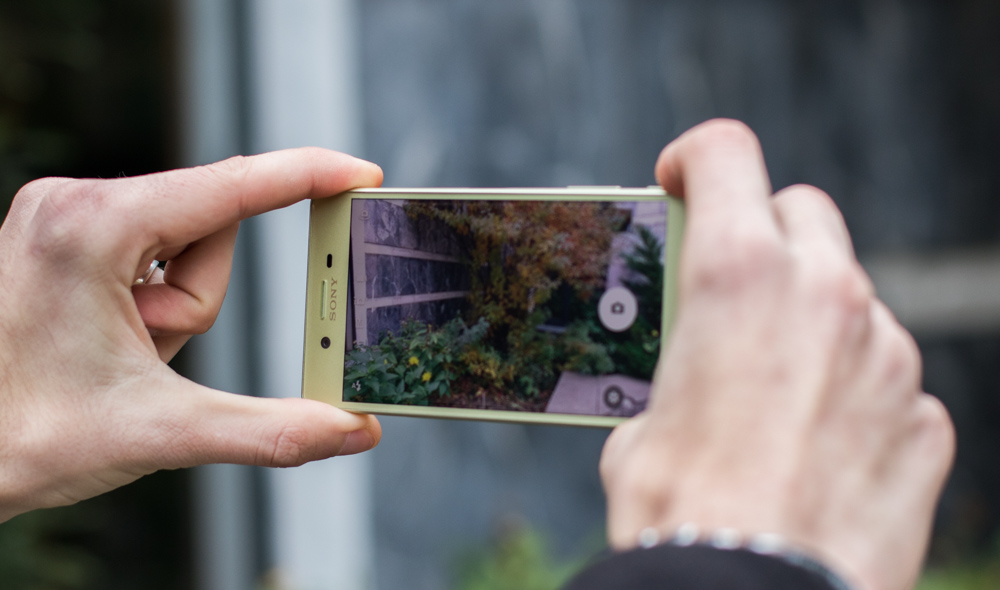 In practice, Sony Xperia X camera makes good pictures in any light, but still inferior to flagships of other manufacturers. This fact becomes apparent in periodic jumps of color (bush can get a very pale or acid green) and the appearance of the noise outside the area of the camera focusing. However, the camera will not allow to miss an important moment of your life, aided by really fast launch of the camera (less than a second) and good focus. And thanks to the presence of physical buttons for shooting you do not have to frantically poking on the touch screen, trying to set the focus, especially in the winter.
Hardware and software
Sony Xperia X running by six-core chip Qualcomm Snapdragon 650. This is not a flagship CPU, but its power is more than enough for all tasks, including games. For example, in World of Tanks Blitz at maximum settings the frame rate does not drop below a comfortable 30 per second. For those who need more power, Sony Xperia X Performance is available for sale, which is equipped with a Snapdragon 820 CPU and is more expensive. Is it worth to pay more? As for me – no, the usual Sony Xperia X demonstrates excellent performance either in applications and games or when multitasking. 3 GB of RAM are doing their job.
But let's talk about the memory separately. Built-in storage of 64 GB looks impressive on paper, but in our sample 15 GB of the total was given under the OS. Android, which occupies 15 GB – it is something strange, and comparable to the desktop version of Windows 10. However, if we forget about this unfortunate misunderstanding, the remaining amount of memory is enough for all needs of most users. For those who like to keep movies and music collection in your pocket, Sony Xperia X is offering supporting of memory cards.
The smartphone runs on Android 6.0.1 with a proprietary shell from the manufacturer, which has absorbed the best Sony achievements and organically fit into interface of substantially pure system. In the firmware there is a private gallery, a music and video player, an abundance of options, and even software with TV programs schedule.
Audio capabilities the device also are not bypassed, in addition to other proprietary features for improving the sound, adaptive equalizer setting depending on the connected headphones and musical preferences of users is now available.
Battery life
Sony Xperia X works one day of active use at four-five hours of active screen. For thin smartphone with a battery of rather low nominal capacity (2620 mAh) it is a good indicator. When the charge is at 30%, STAMINA mode is turned, which a little restricts the appetite of smartphone using the network and using CPU cores. In case of war, ULTRA STAMINA mode was also made, which extinguishes absolutely everything except the phone functions, alarm clock and a couple of another critically important things. Supporting of fast charging technology smoothes out possible slight resentment because of not very long battery life (although one day – a common classic).
Conclusions
Sony Xperia X is a very worthy device without any obvious flaws. Of course, at some point the smartphone loses to competitors on quality of photo, there are minor flaws in the software, in particular, not the most efficient expenditure of memory to the needs of the system. But it is noticeable only to very experienced users.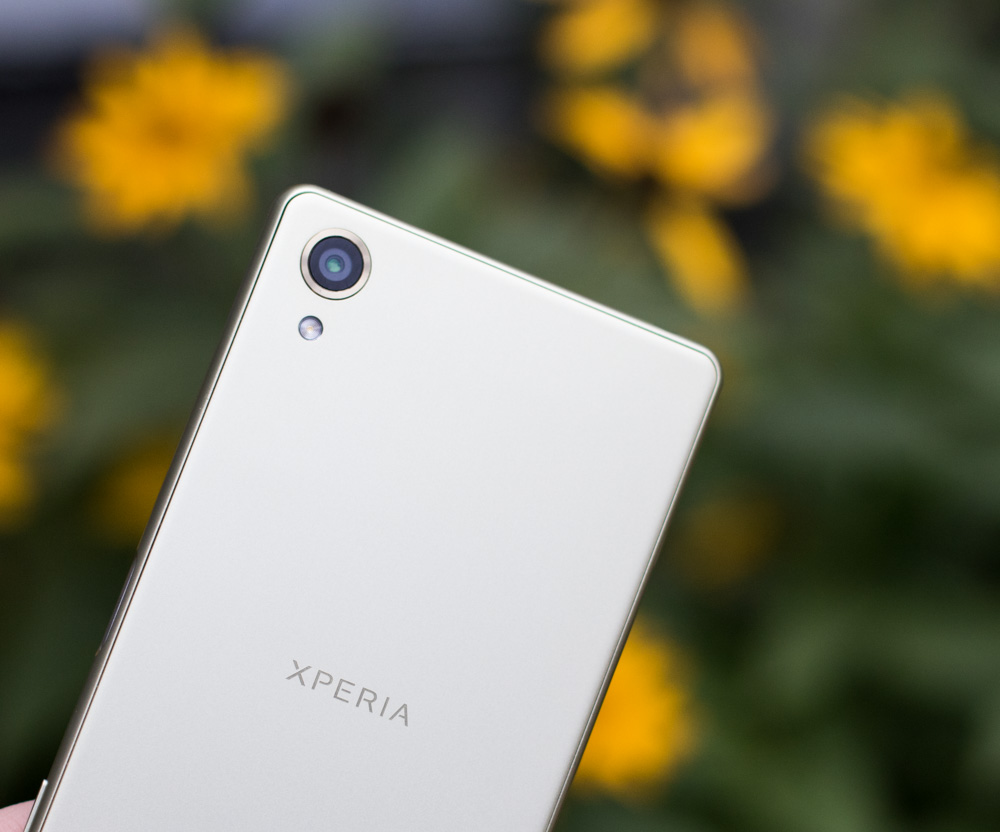 In other cases, Sony Xperia X fulfills invested money and gives a pleasant feeling to the owner. Pleasant appearance, efficiently-designed firmware, good performance of hardware and branded Sony style – this is what this device gives. To buy a smartphone is possible in popular retail stores.
Prices
Other models could be displayed, if this is not in the catalog for your region.
[socialmart-widget id="IWiijFTY" search="Sony Xperia X"]
[freemarket model="Sony Xperia X"]
[ava model="Sony Xperia X"]