Modern gaming monitors have a maximum refresh rate of 360Hz. While 360 Hz itself is too much for most gamers, ASUS wants to outperform its competitors. At Computex 2022, the company unveiled a new gaming monitor with a truly insane 500Hz refresh rate. ASUS calls it ROG Swift 500Hz and claims that it is a revolutionary device that provides the smoothest and fastest gaming experience.
ROG Swift 500Hz is a 24.1-inch panel with a FullHD resolution (1920×1080). The relatively low resolution is quite understandable, given the very high refresh rate. We doubt that even the best GPUs will be able to provide such an insanely high frame rate at a resolution above 1080p. To put it in perspective, ROG Swift 500Hz generates frames more than eight times faster than typical 60Hz displays. This is great because it means you will have a lot more time to gain an advantage over your opponent in esports. But it also means that your GPU will run at full capacity.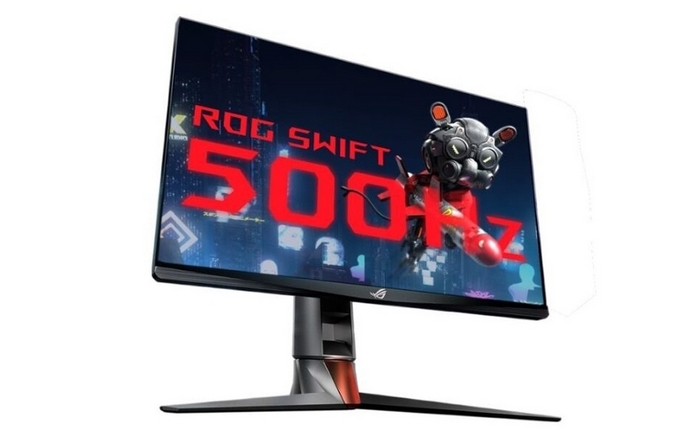 ASUS claims that ROG Swift 500Hz uses new Esports TN (E-TN) screen technology. It provides a 60% better response time than standard TN panels. It also comes with a built-in NVIDIA reflex analyzer and G-SYNC support. This will allow gamers to adjust settings to a minimum input delay without stuttering and tearing.
ASUS is proud to be one of the first manufacturers to expand the use of high refresh rate monitors. The first 144Hz gaming monitor was released by ASUS in 2012. The first 240Hz monitor – was in 2017. And the first 360Hz monitor – in 2020. However, this is not the first time we've heard of a 500Hz gaming monitor. The Chinese company BOE was the first to show a 500Hz prototype monitor earlier this year.
ASUS has not yet announced the price or availability of the Swift 500Hz. But, as with every enthusiast-grade product, it's unlikely to be cheap.
You can also help Ukraine fight with Russian occupants via Savelife or via an official page of the National Bank of Ukraine.
Read also: