A Chinese military contractor has released a video to demonstrate how a new Chinese technology works. And it's already scared the internet. The footage shows a drone delivering an armed robot somewhere.
The video appeared on Kestrel Defense Blood-Wing's verified Weibo account. This page is linked to a Chinese defense contractor. The video shows how the drone first hovers over the building, and then the robot lands on the roof. After the drone takes off, the robot gets on all fours and then begins scanning for targets around the building. In addition, something similar to an automatic weapon is attached to his back.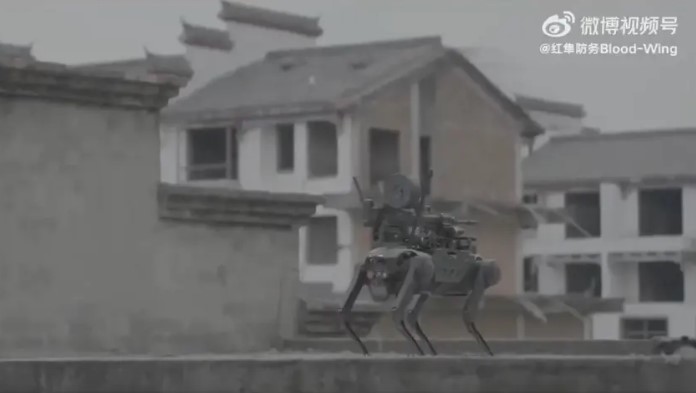 The weapon mounted on the robotic dog's back is likely to be a Chinese QBB-97 light machine gun capable of firing 650 rounds per minute at an effective range of up to 400m. The description of the robot, posted on the Kestrel Defense Blood-Wing website, states that this weapon can be used for a "surprise attack".
Has anyone watched the War of the Worlds cable series! Chinese military contractor created a video showing off its terrifying new military technology, revealing a robot attack dog that can be dropped off by a drone. https://t.co/wW9kYR70N0 pic.twitter.com/grrWutK8ge

— Shell (@EwingerMichelle) October 27, 2022
"Red Wing Forward super-powered drones deliver armed robotic dogs that can be directly inserted into a weak point behind an enemy to launch a surprise attack, or placed on an enemy's roof to occupy commanding heights for suppressing firepower. Thus, the ground forces can attack the enemy from three directions," reads the description.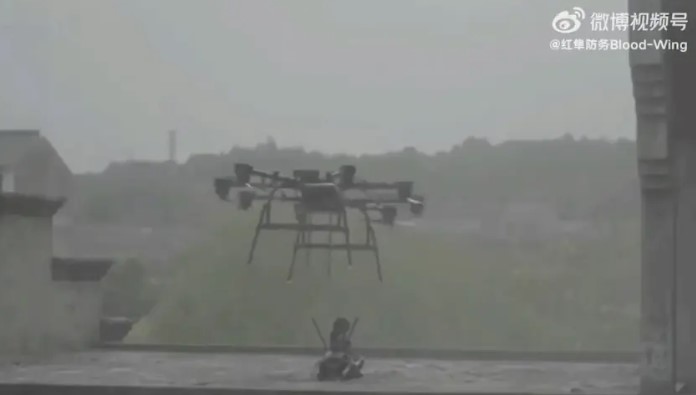 Specifically, this Chinese technology and other similar types of weapons are still designed to be controlled by a person who is behind the control panel. Although military analysts fear that systems in which robots are modernized to the extent that they can work autonomously are already in the development stage, so they could soon be deployed on the battlefield.
Autonomous weapons systems will become especially deadly for adversary forces, as the military developing them will be able to drop robots deep behind enemy lines – into areas previously considered either too difficult to reach or too dangerous to send soldiers there.
You can also help Ukraine fight with Russian occupants via Savelife or via an official page of the National Bank of Ukraine.
Recommended reading: