The well-known Chinese manufacturer Cubot is preparing to add another rugged device to its portfolio – this time it will be the rugged Cubot TAB KingKong tablet, which will be useful for outdoor enthusiasts, even if the weather conditions are not very favourable. If you're in need of such a gadget, you should wait until the world premiere of the rugged tablet on 7 August – in honour of this event, the company is holding a draw of five TAB KingKongs.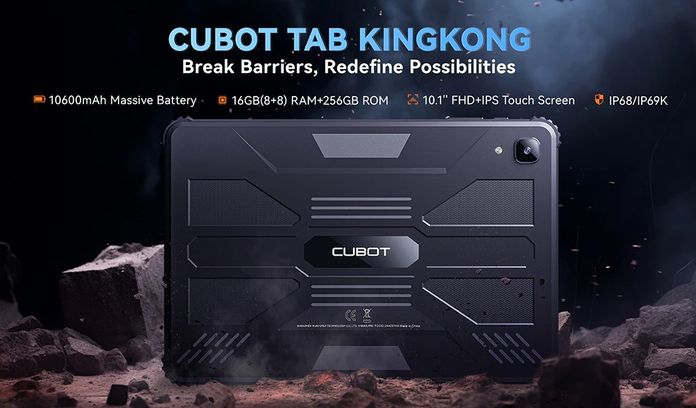 The tablet is designed to withstand the harshest of environments. It is IP68 and IP69K certified, so it is fully protected against dust, water and shock. The device is powered by an 8-core MediaTek MT8788 processor and has up to 16 GB of RAM (8 GB with the ability to borrow up to 8 GB of unused flash memory) and 256 GB of storage, which can be expanded up to 1 TB using memory cards. In addition, the tablet comes with Android 13 out of the box.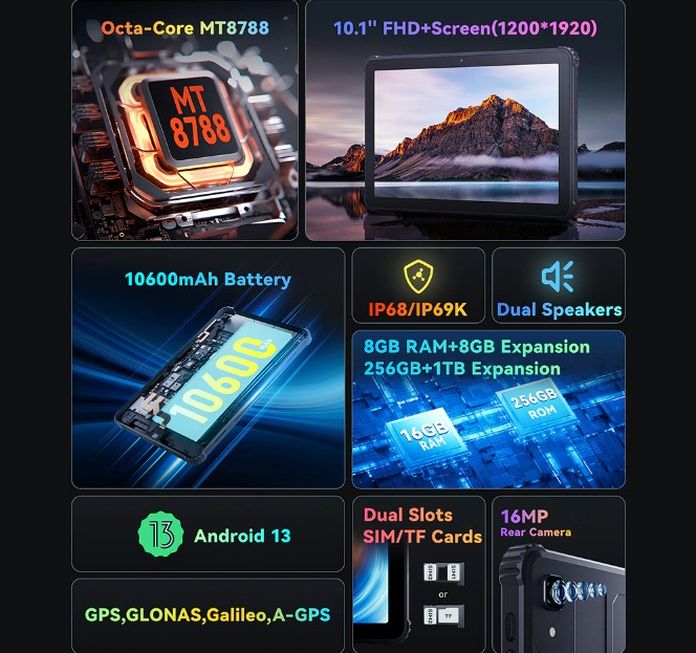 The TAB KingKong has a 10.1-inch IPS touchscreen with an FHD+ resolution of 1200×1920, and under the hood is a long-lasting 10600 mAh battery. The manufacturer has equipped the tablet with a 16-megapixel main camera on the back and an 8-megapixel front-facing camera for selfies and video calls. The high-resolution lenses and advanced features ensure that even in difficult conditions, every photo and video will be clear and of high quality.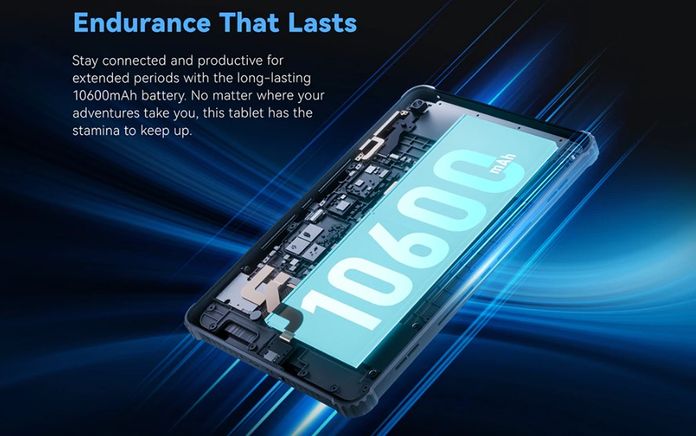 The lightweight and portable design allows you to take it with you on your travels, and the rugged construction ensures that it can withstand the challenges of an active outdoor lifestyle. The tablet supports GPS, Galileo, GLONASS and A-GPS, 2 sim cards (or 1 sim card and memory card), Wi-Fi 2.4G/5G, Bluetooth 4.2, OTG, and has an accelerometer and gyroscope.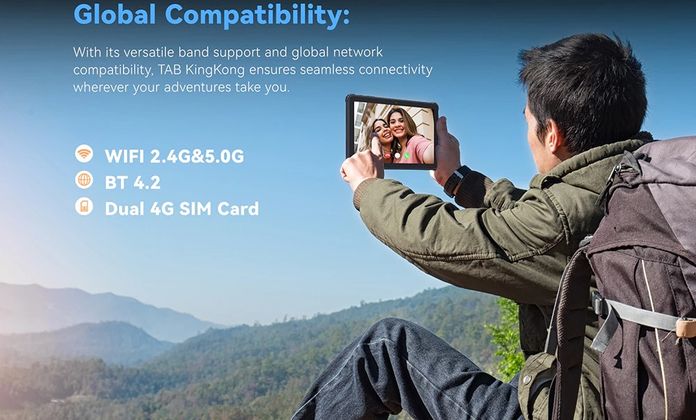 So, if travelling and outdoor activities are part of your life, you should take a closer look at the TAB KingKong. Cubot will introduce it to the global market on 7 August, and to celebrate the launch of the rugged tablet, the manufacturer is holding a draw. Cubot will give away five TAB KingKong tablets on its official website, and you can take part in the draw from 7 to 11 August by following the link. However, there is an alternative solution: do not rely on fate and buy the device in the company's official AliExpress store.
Read also: