The capabilities of the RTX 4090 GPU from NVIDIA are really impressive, thanks to it, video game graphics can reach a never-before-seen level. The graphics card can deliver triple-digit frame rates in 4K without breaking a sweat. But one user seems to have broken new ground by playing Genshin Impact at 13K resolution.
Genshin Impact is a popular open-world MMORPG with over 60 million monthly active users. It's often talked about as a mobile game that's difficult to run on most smartphones, although it's also available on PC, PlayStation 5, and PlayStation 4 (in addition to Android and iOS apps).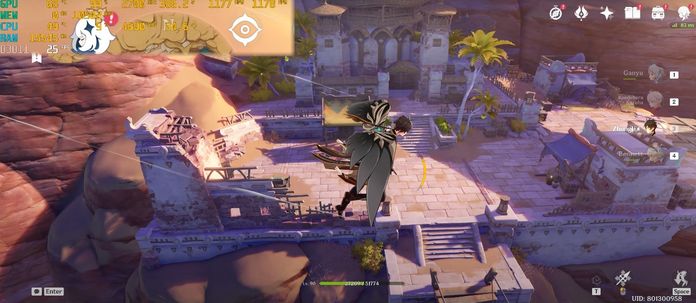 Due to the fact that this is still a mobile game, although, with a reputation for being extremely capricious, it is not very demanding to run on PC. The minimum requirement is NVIDIA GT 1030, and the recommended GPU is GTX 1060. But one player decided to experiment and run the game at the highest graphics settings, with a resolution of 13760×5760, which means 178.32 MP per frame (or 13K). For comparison, this resolution is almost 1.4 times that of 8K and 8.5 times that of 4K.
Incredibly, the game was able to run at 30 FPS with such an insanely high resolution. All edges look very realistic. Even on enlarged images of the game session, no pixelation is visible anywhere. The detail is clear and sharp, but it's easy to understand that Genshin Impact is not designed for such settings. The texture resolution doesn't come close to 13K, which results in blurring all around. Additionally, the overall lighting is poor compared to what you might see in a modern AAA game designed to run on a PC. But that's to be expected from a game designed to run on smartphones.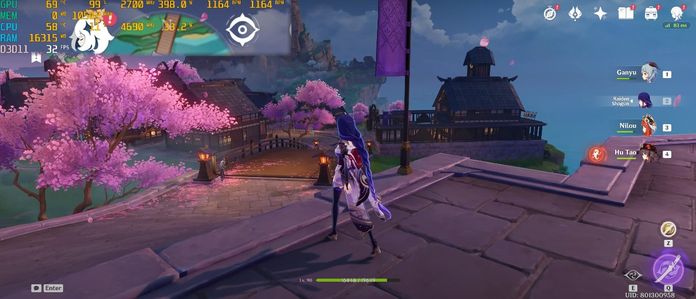 However, it's surprising to see a game playable at all at 13K resolution, and it's a testament to the insane capabilities of NVIDIA's RTX 4090. If you have an RTX 4090 graphics card and want to play around with scaling yourself, many games have this option built in. And if you want to reduce the performance impact of upscaling, you can play around with NVIDIA's DLSS feature in the Control Panel.
You can also help Ukraine fight with Russian occupants via Savelife or via an official page of the National Bank of Ukraine.
Recommended reading: