The PCI-SIG 2022 developer conference is in full swing, and yesterday the PCIe interface standardization committee announced that the PCIe 7.0 specification (with data rates up to 128 GT/s) will be released in 2025. This corresponds to 512 GB/s bidirectional bandwidth through 16-channel (x16) connection excluding coding overhead. It will be recalled that PCI-SIG is a consortium behind the PCIe interface, an open industry standard that includes more than 900 member companies.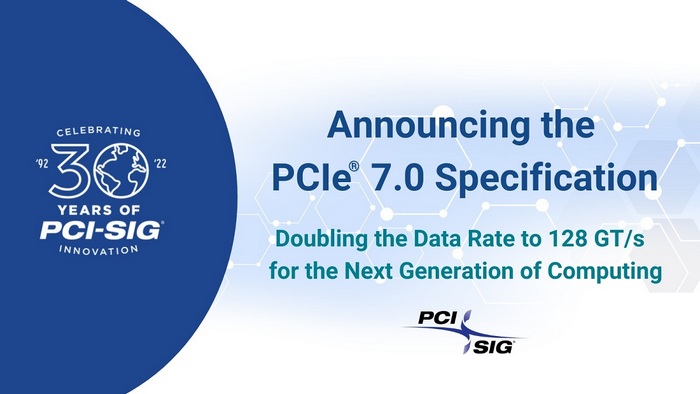 It is clear that 512 GB/s bandwith is a theoretical value. However, this is twice the bandwith of PCI 6.0 standard, which should be available by the end of the year. PCI-SIG has said it is ahead of its goal of doubling PCI Express bandwith every three years.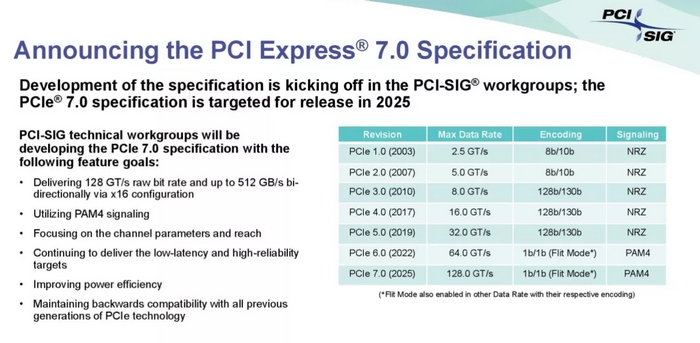 However, all this speed depends on the manufacturers of devices and chips. The 12th generation Intel Alder Lake chips, released in January 2022, support PCIe 5.0, but the AMD Ryzen 7000 chips with Zen 4 architecture for PCIe 5.0-enabled desktops will only appear this fall. The first consumer PCIe 5.0 solid state drives with a read speed of up to 13 GB/s have just appeared.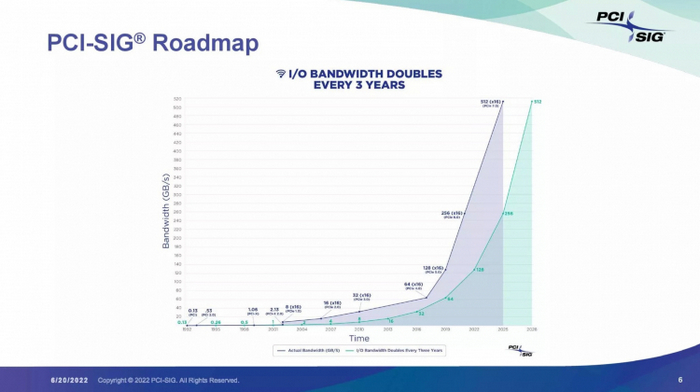 Other key features include improved energy efficiency, low latency and backward compatibility with previous generations. However, PCIe 7.0 requires shorter lanes to achieve these speeds, so motherboards can be more expensive because they are likely to require additional components and thicker printed circuit boards.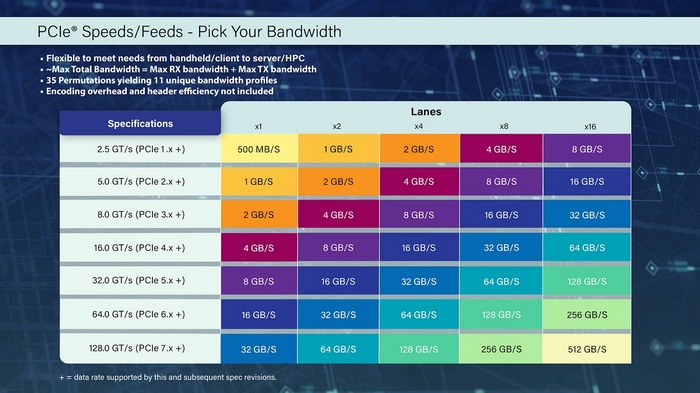 On the plus side, even PCIe 7.0 x1 lines will be as fast as PCIe 4.0 x16 (32 GB/s), so storage and other devices may be smaller and consume less resources. In other words, you can have four slots for NVME SSDs, each of which uses only 1 line of PCIe, and all of them will be twice as fast as the PCIe5 x4 NVMe slot.
You can also help Ukraine fight with Russian occupants via Savelife or via an official page of the National Bank of Ukraine.