Stratolaunch Systems conducted the sixth test flight of the world's largest aircraft Roc (Stratolaunch Model 351). The massive two-fuselage plane landed about 90 minutes after takeoff, while testing was scheduled to last 3.5 hours. The Stratolaunch team had to interrupt the flight due to aircraft system readings.
"During the test program, the team encountered results that determined they would not complete the full set of test objectives," the company said. "We made the decision to land, review the data and prepare for our next flight."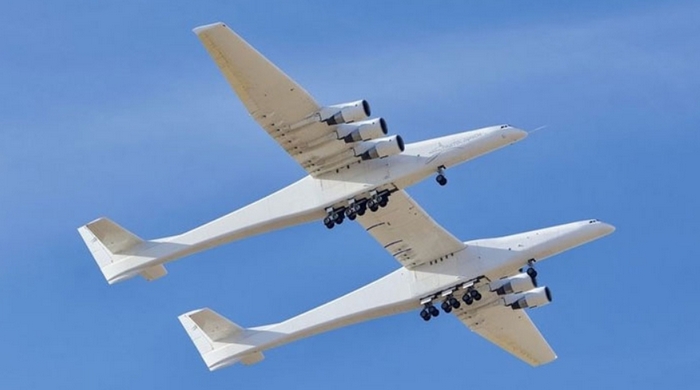 As part of the test flight, Stratolaunch specialists tested a pylon installed between the fuselages, to which the Talon-A hypersonic glider will be attached. The pylon and the prototype of the hypersonic device were shown by the developers at the end of last month. According to available data, the huge Roc aircraft (with a wingspan of 117m) rose to an altitude of 4572m during the test flight. Adding a new pylon to the central wing of the Roc is another step forward for the giant aircraft, which is designed to deliver payloads at high cruising altitudes before launching it into orbit (or doing anything else the customer wishes). Talon-A, a prototype of the 8.5 m long Stratolaunch hypersonic device, is designed to fly at a speed of Mach 6, which is six times the speed of sound.
In the future, the Roc aircraft will carry three pylons between the fuselages, each of which will house hypersonic Talon-A gliders. Each of the pylons is a structure with aerodynamic contours, which is made of aluminum and carbon fiber weighing 3.6 tons. Talon-A itself has dimensions of 8.5×3.4m and weighs 2.7 tons.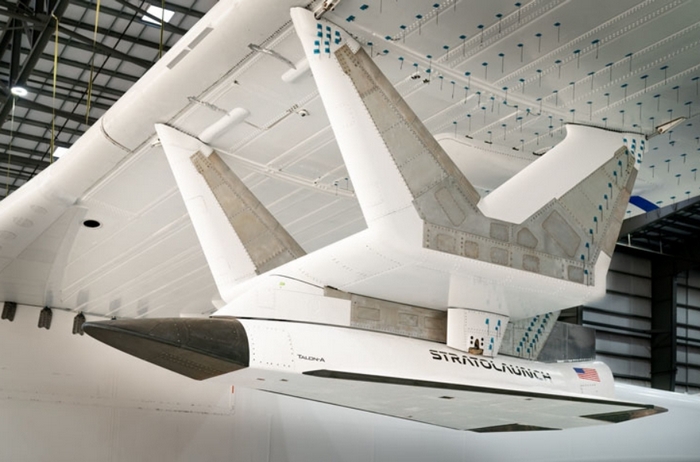 Statement by Stratolaunch President and CEO Zachary Krevor in a press release expressed continued optimism about the program, saying that the data of this flight would only build on previous success. "We will leverage this flight experience as we complete integrated testing in the coming months and prepare for Talon-A test flights," his statement read in part.
The company hopes to turn future iterations of the Talon-A project into a reusable aircraft and begin hypersonic missions for customers sometime in 2023.
You can also help Ukraine fight with Russian occupants via Savelife or via an official page of the National Bank of Ukraine.