On June 4 at 9:25 EDT Blue Origin launched the fifth tourist space flight of the New Shepard spacecraft. The launch took place from the company's site in West Texas, about 40 km from the city of Van Horn.
The flight was short and a little more than 10 minutes after launch, the ship's capsule and its six passengers landed on parachutes, raising a plume of desert dust when hitting the ground. During the flight, the crew reached a height of 106 kilometers above ground level.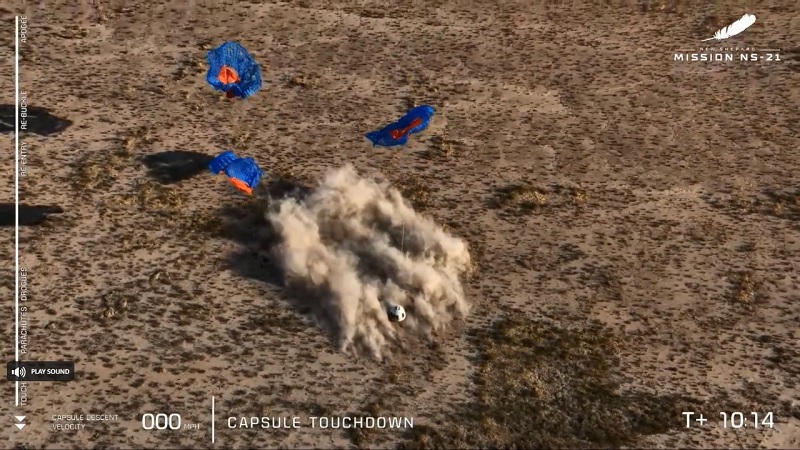 New Shepard consists of a reusable rocket and capsule. The launch vehicle lands shortly before the capsule make a vertical landing with the engine, just like the first stages of the SpaceX Falcon 9 orbital rockets do.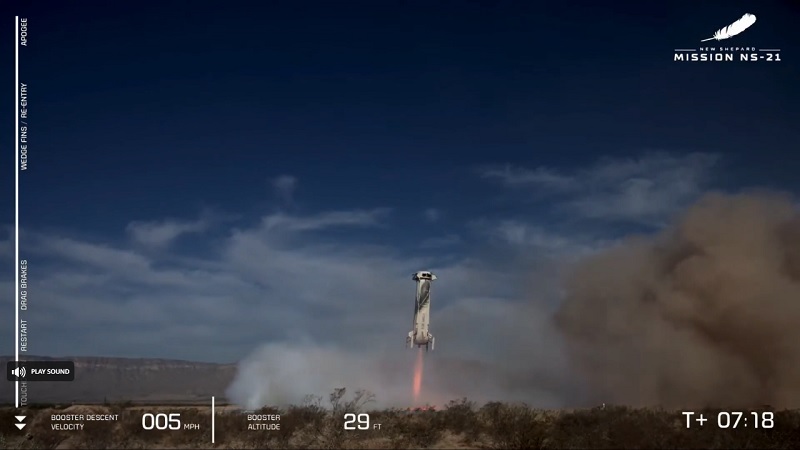 Apollo astronaut Charlie Duke, who flew as part of the Apollo 16 mission 50 years ago, said before the flight:
"Congratulations on this flight that you're about to embark on," Duke said. "I know you're going to have an exciting adventure, just as I did 50 years ago," he added. "Have a great ride and I look forward to seeing you when you get back. Godspeed."
https://youtu.be/o86sVxgGnBs?t=3782
Blue Origin does not disclose the cost of a suborbital flight ticket. Therefore, one can only guess from the example of the company's main competitor in the field of suborbital space tourism, Richard Branson's Virgin Galactic. There, the ticket costs about $450,000. Officially, Virgin Galactic plans to start full-fledged commercial passenger transport by VSS Unity spacecraft only in early 2023.
You can also help Ukraine fight with Russian occupants via Savelife or via an official page of the National Bank of Ukraine.