The world does not stop looking for ways to store excess energy or heat. This is dictated by the "green" agenda, which requires switching to renewable, but not too stable energy sources. This time, the Finnish company Polar Night Energy stood out, launching the world's first commercial heat storage unit based on ordinary sand.
It is a thermal energy storage system effectively built around a large insulated steel tank about 4m wide and 7m high filled with plain old sand. When this sand is heated by a simple heat exchanger buried in its middle, this device is capable of storing an impressive 8 MWh of energy at a rated output of 100 kW, with the sand heated to around 500-600°C.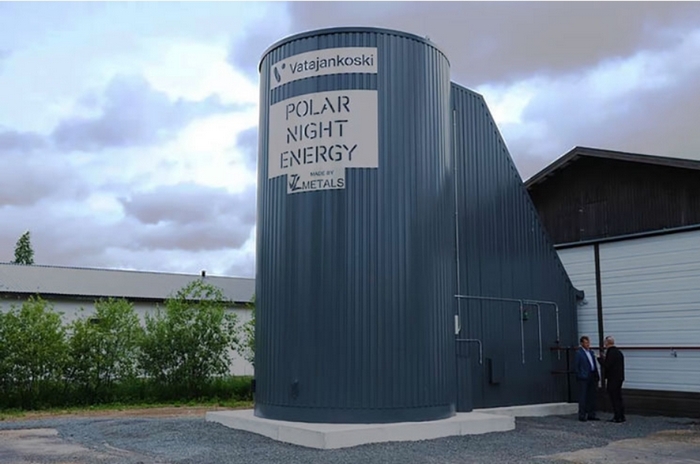 If necessary, energy is extracted again in the form of heat in the same way. Polar Night Energy uses this stored heat, along with excess heat from its own data servers, to power a local district heating system that uses water pipes to transfer heat throughout the area. It can then be used to heat buildings, swimming pools, industrial processes or any other situation that requires heat.
This helps make it extremely efficient, the company tells in an interview. "It's really easy to convert electricity into heat," says Polar Night CTO Markku Ylönen. "But going back from heat to electricity, that's where you need turbines and more complex things. As long as we're just using the heat as heat, it stays really simple." The company claims an efficiency of up to 99%, the ability to store heat with minimal loss for several months at a time, and a lifespan of decades.
There's nothing special about sand—the company says it just needs to be dry and free of combustible debris. Indeed, the company sees it as a super-cheap or even zero-cost storage medium.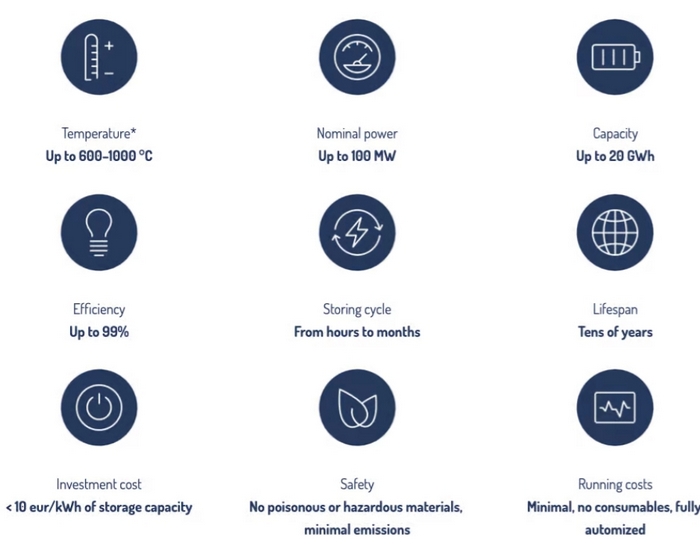 The developer of the unit believes that the project is easy to scale. Large sand tanks can store up to 20 GWh of energy by heating the sand to 1000°C. Similar thermal accumulators can be created in abandoned mines and other underground tanks of the correct (for ease of operation) shape. This will significantly reduce the cost of stored energy, which even on a small installation allows you to get heat at a price of $10.27 per kWh.
You can also help Ukraine fight with Russian occupants via Savelife or via an official page of the National Bank of Ukraine.
Subscribe to our pages in Twitter and Facebook.
Read also: