Today I will tell you about the household appliance which I believe should be in every modern house. This Trouver Power 12 compact vacuum is a reliable assistant in maintaining cleanliness of the home and beyond. And I'm not even surprised that it's yet another product of one of the brands of the Chinese Xiaomi family (Youpin), so you can count on decent build quality and reliability. And of course, we'll check it during the testing process.
Wireless vacuum cleaner concept
But what about smart robot vacuum cleaners, you ask? It's much more convenient when the gadget cleans the whole house automatically without human intervention! But there are a lot of nuances here. If you already operate such a household appliance in your apartment or house, you probably know that it cannot clean the entire floor surface. There are hard-to-reach places – corners, areas near the furniture. And of course, other surfaces above the floor level, which also need periodic cleaning. In addition, there are household tasks that require a classic vacuum cleaner with a brush. For example, cleaning upholstered furniture,  a car or rooms where the robot vacuum cleaner simply does not have access.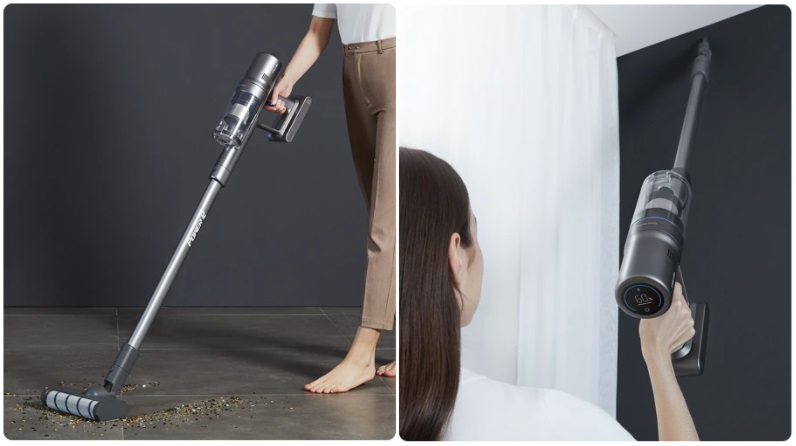 In general, the format of the classic vacuum cleaner is still in demand, but the Trouver Power 12 is more more convenient due to it being wireless. In fact, a compact wireless upright vacuum cleaner is not an alternative to the robot, but rather an addition to it in the arsenal of home appliances, replacing the traditional bulky vacuum cleaner. Yes, the wireless trend is in fashion now, because it's really convenient. In addition to the absence of restrictions in the form of the length of the electric cable, wireless vacuum cleaners are more compact and lighter. Therefore, they can be comfortably used, for example, in the yard, like when cleaning the car interior.
Main features of the Youpin Trouver Power 12
Case weight: 1.45 kg
Rated power: 450 W
Suction power: up to 150 W
Suction force: up to 23,000 Pa
Dust container volume: 0.4 liters
Filters: 5-stage filtration system
Motor: TROUVER AERO 5.0 High-Speed Brushless motor
Battery capacity: 2500 mAh
Full charge time: about 3.5 hours
Rated voltage: 25.2 V
Working hours: up to 60 minutes
Positioning and price
I can say at once that this vacuum cleaner is relatively inexpensive, compared, for example, with something like the Dyson V11 Absolute. So, our hero is slightly inferior to this vacuum cleaner in characteristics, but at the same time about 4 times cheaper. Although, as for the specific price, the Chinese have no certainty at this point. First they declared $350-400, and then $250, and after that even $200 during sales. And $200 is a very good price for the Trouver Power 12.
What's in the box
The handle box compactly packs the entire vacuum cleaner set: the main body with engine, handle and filter, extension pipe, 3 replaceable brushes, spare brush holder, coaxial plug charger and wall mounting dock.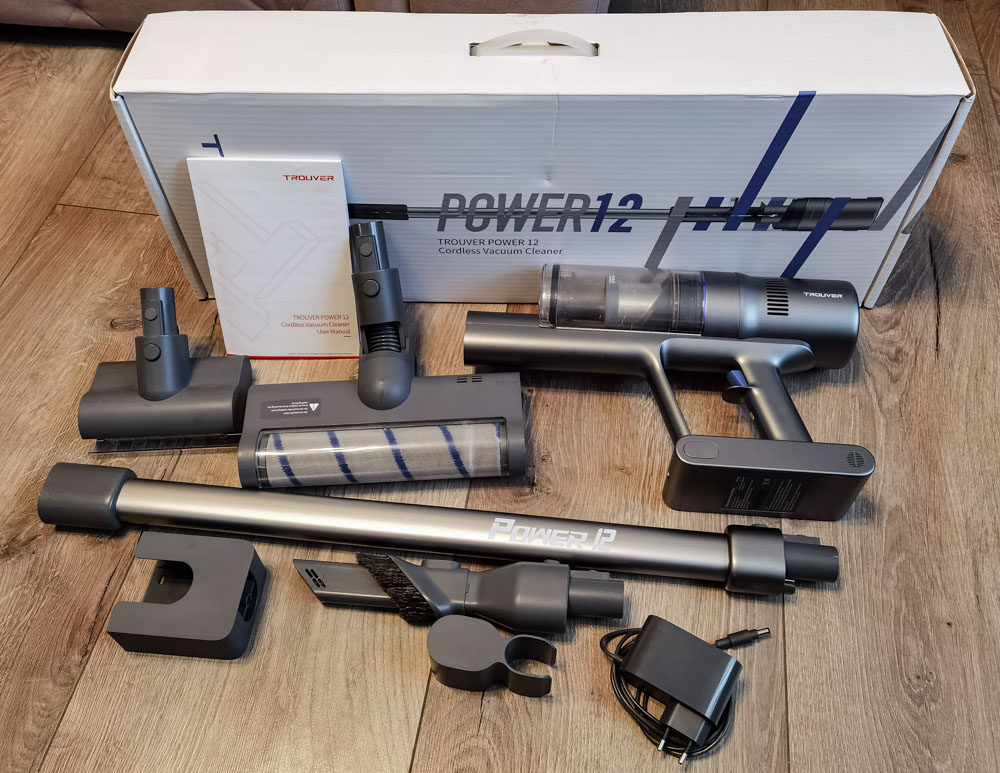 Yes, you can screw this pocket to the wall, plug it and store the vacuum cleaner in an upright position while charging it. Pretty comfortable and doesn't take up much space.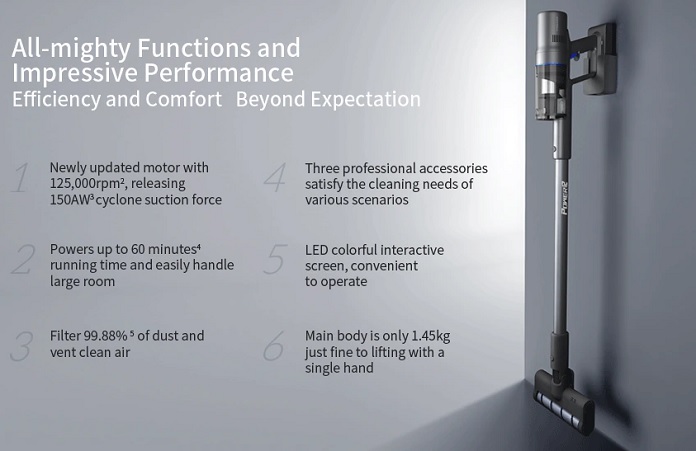 In addition, there was a rather thick multilingual instruction in the set.
Design, materials, design, build quality
The appearance of the vacuum cleaner is typical of its class. It looks like a blaster with a removable dust filter on top and a battery under the handle.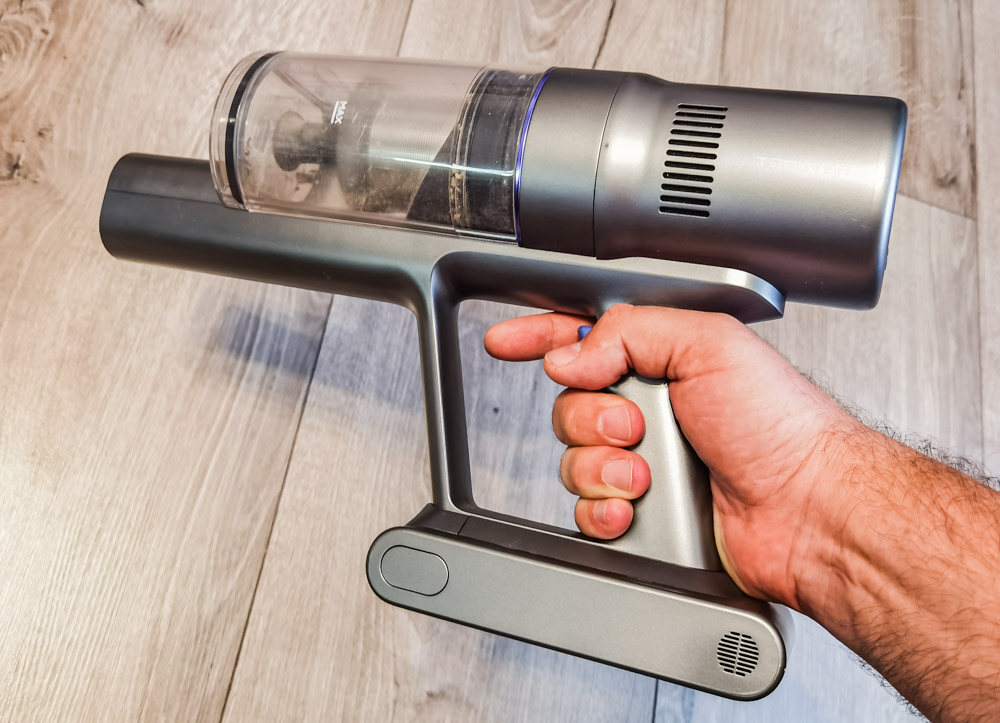 The vacuum cleaner is completely made of plastic, except for the metal extension pipe, probably aluminum. I have no complaints about the build quality of the product. The quality of plastic is not bad, but the metallic coating is easy to damage, so scratches and scuffs appear on it quite quickly.

All elements are attached to the main body with latches and are easily removed when the corresponding button is pressed.
You can attach the brushes directly.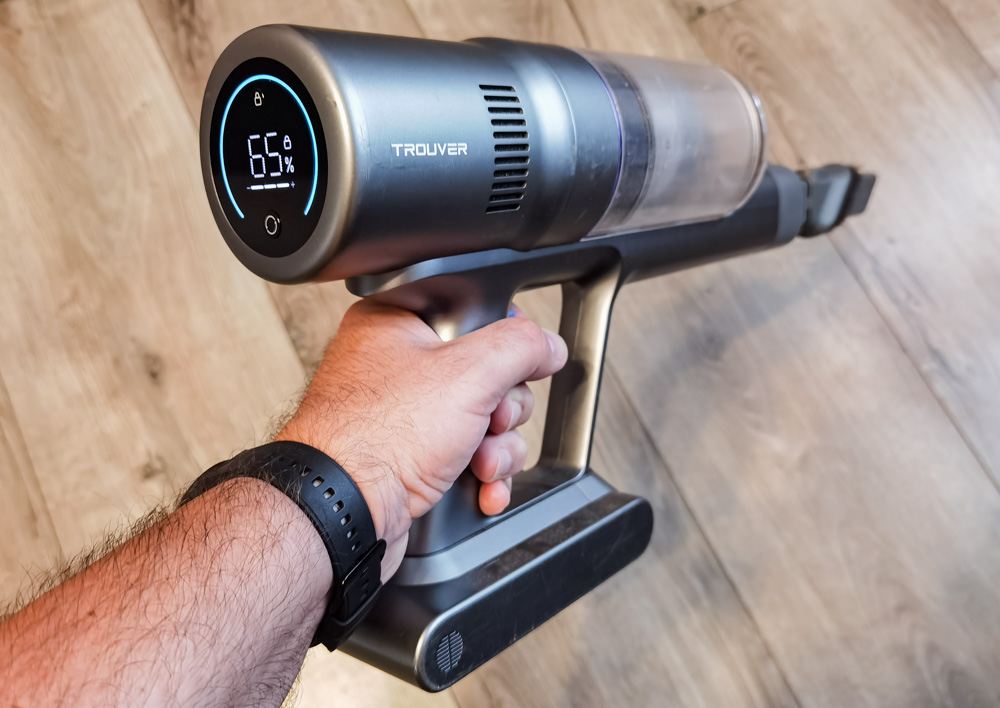 If you use an extension, you can use a bracket to hang a second frequently used brush, like a crevice tool.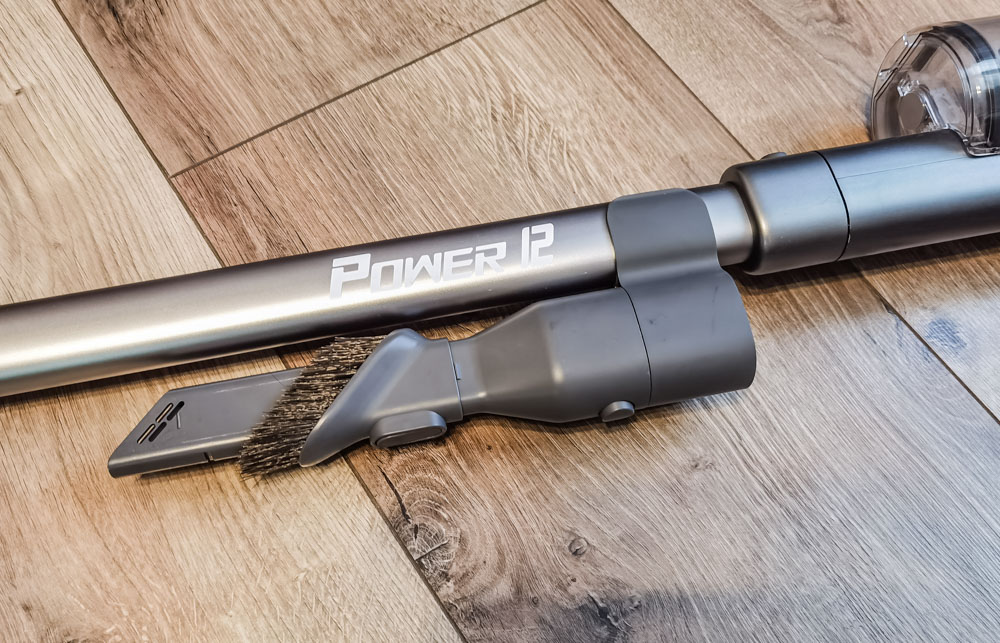 The rear end has a circular status indicator, a simple LED display that shows the percentage of battery charge and suction mode, as well as 2 buttons. The top one is responsible for choosing (and locking) the mode. The bottom button cycles 3 suction power modes – minimum, medium, maximum.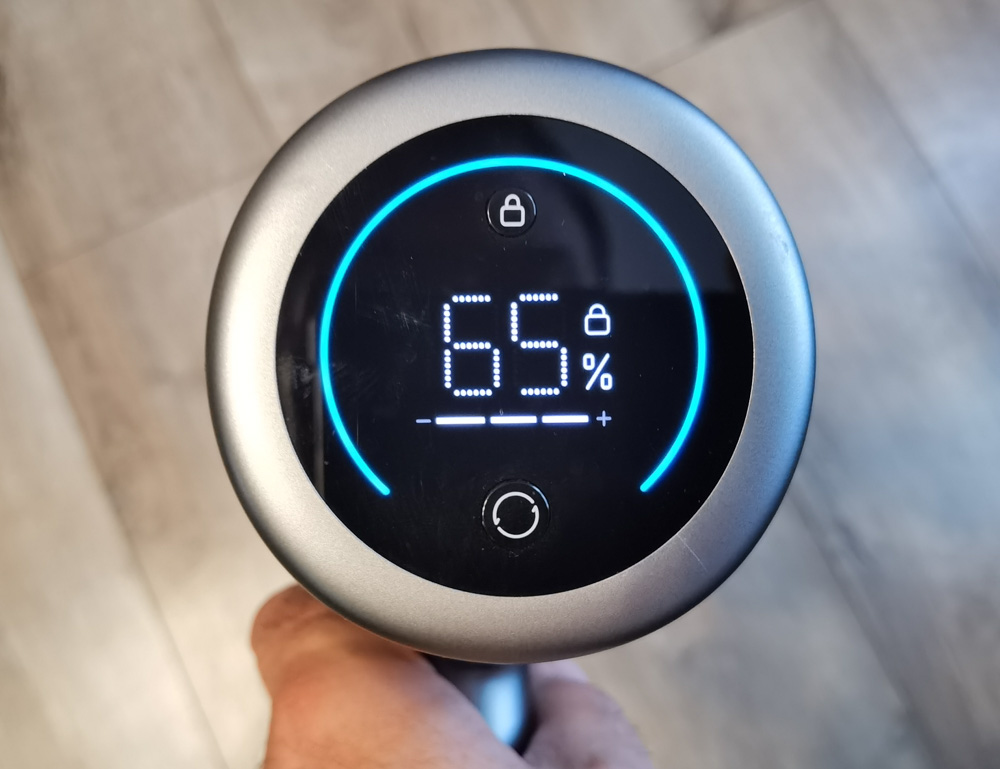 As I mentioned, we have 2 main motorized brushes in the set. This means that there is a motor inside the brush that rotates the roller. The brush is powered by the main battery, through the contacts in the attachment.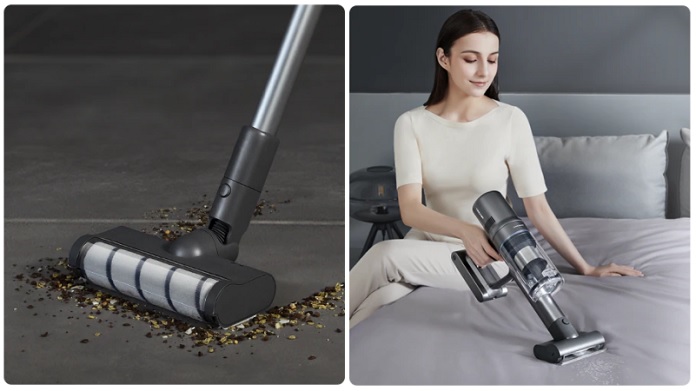 The first brush is bigger, designed for cleaning hard surfaces. There's a soft fluffy roller inside.
The second, so-called turbo brush is smaller and better used to clean soft surfaces such as carpets and upholstered furniture.

The crevice tool is best used to clean hard-to-reach places, corners, household appliances, devices, furniture or the inside of a car.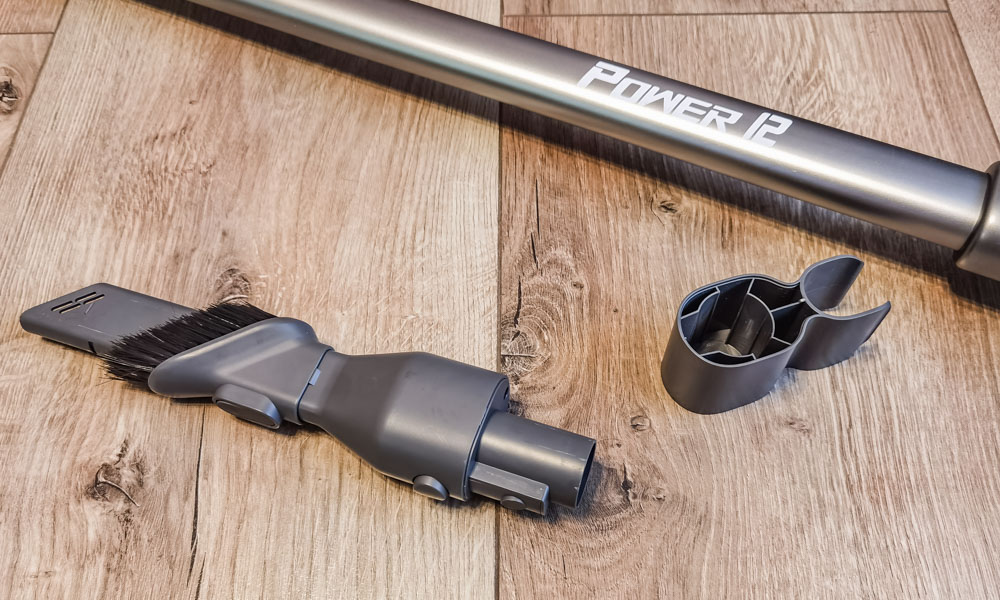 Experience with the Trouver Power 12 vacuum cleaner
Overall, as I mentioned, the Trouver Power 12 performs well as an auxiliary tool. Battery is quite enough for partial cleaning of a 2-3-room apartment after a robot vacuum cleaner. That is, walk through the corners, over skirting boards, for furniture, collect dust under the ceiling, etc.
In addition, if, for example, you accidentally scattered some garbage on the floor, it is more convenient to use a compact wireless vacuum cleaner than to take a powerful wired unit out of the pantry and plug it into the socket. That is, using the wireless vacuum cleaner itself is much faster. It's always there, ready to be used. And returning the vacuum cleaner to its storage location is also much easier.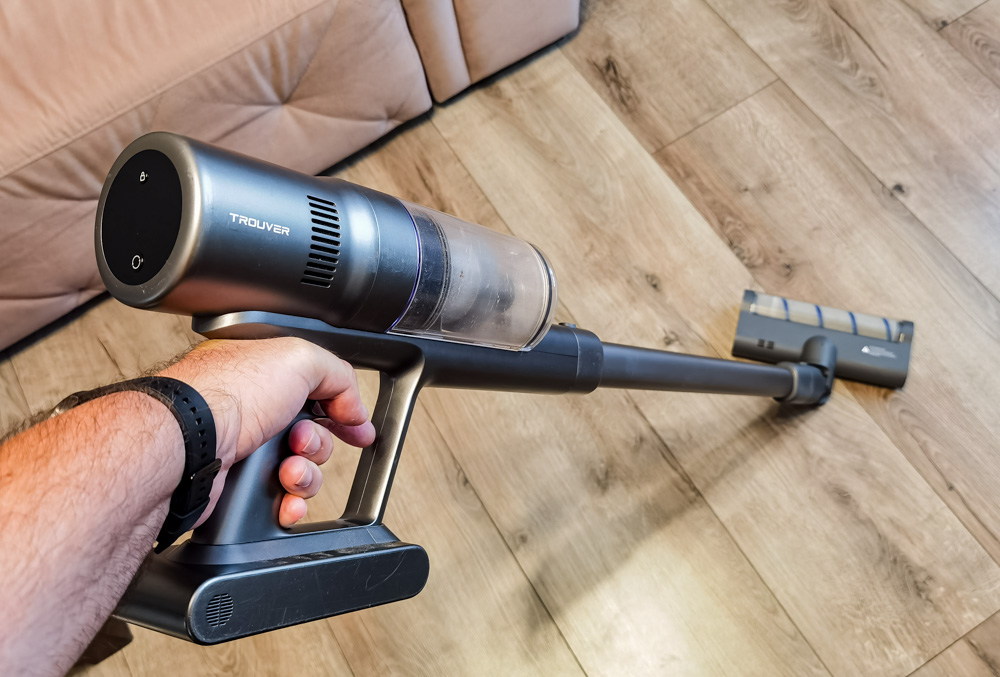 I also appreciated the Power 12's performance when cleaning the car. Lightweight and compact vacuum cleaner is designed for such tasks.
But if you think you could use the Trouver Power 12 as the main and only vacuum cleaner in your apartment or house, I want to upset you. Of course, if you have a studio apartment, you can try, but if you have 2 rooms or more, it will be problematic.
As for suction power, it is enough for most tasks. Especially if you have mostly hard surfaces in your home. But don't think you can vacuum tens of meters of carpeting with the Youpin Trouver Power 12. First of all, the turbo brush is small in size. This means for time to cover the space. The suction power is still inferior to more advanced upright models and especially to powerful classic wired vacuum cleaners. If you have a big apartment, you'll spend a lot of time cleaning it and you may have to recharge the battery several times.
Battery life and charging
Perhaps you have already noticed that the battery of the Trouver Power 12 has a relatively small capacity, even by smartphone market standards – only 2500 mAh. But the voltage is quite high – 25 V. This is necessary in order to put into operation a fairly powerful vacuum cleaner motor. And the battery charges very slowly, about 3.5 hours. Therefore, it is better to calculate in advance what type of cleaning you are going to do with a vacuum cleaner to do it without recharging.
Trouver Power 12 - ЗУ и аккумулятор
The vacuum cleaner battery lasts only 8 minutes of operation of the device in maximum suction mode using a motorized brush. In the case of a narrow brush, the battery life is a little better, because it does not have a separate motor. I recommend using this mode with a turbo brush for quick cleaning of carpets and upholstered furniture.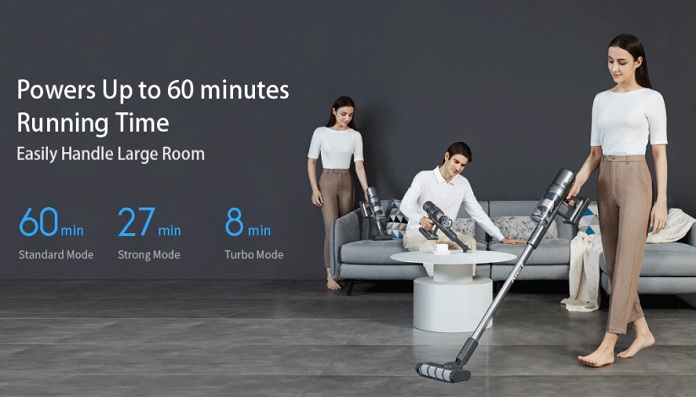 But in average power mode, the operating time increases to almost half an hour, which is enough for normal cleaning of premises. It is worth noting that the suction power in this mode is quite enough for the main tasks of cleaning hard surfaces from dust. Use it with a large motorized brush.
Why do I need a minimum regime, to be honest, I didn't understand. Well, that is, it is not applicable in real life – only if dust and small debris are removed. Anyway, you'll figure out why you need it, I almost never use it.
Dust bin, filters and cleaning
For the sake of lightness and compactness, the Trouver Power 12 has a small dust bin, only 400 ml. But this is compensated by the fact that it can be quickly removed, disassembled into 3 parts and easily cleaned.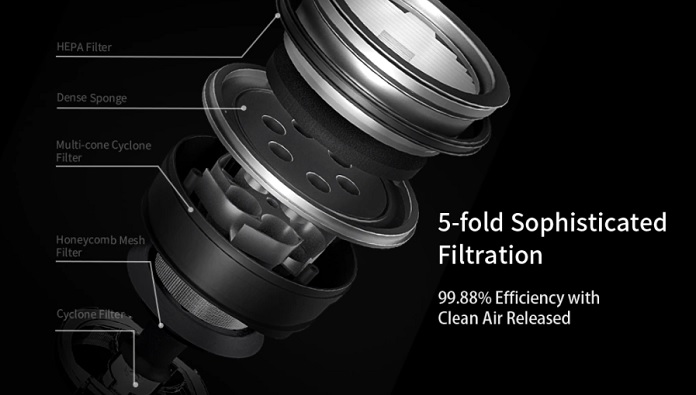 Verdict
To be honest, when I first took the Youpin Trouver Power 12 vacuum cleaner out of the box, it looked like a little toy to me. Too light and compact. But after almost a month of use, I'm ready to say that it's quite a serious household appliance. At the same time, the feeling of lightness and compactness has not gone away. But with this vacuum cleaner you can solve real problems of cleaning the house and furniture, as well as a car's interior.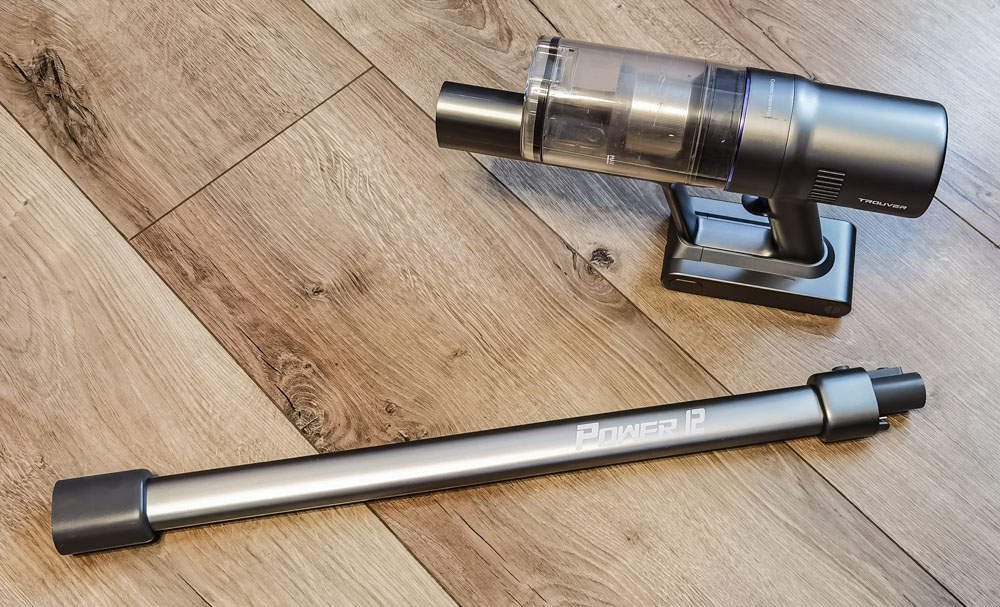 When it comes to the disadvantages, I can note a slight lag behind the famous competitors in terms of power, and fewer nozzles in the package. And also almost useless minimum power mode. And still, the Trouver Power 12 is light, compact and, undoubtedly, noticeably cheaper then most of its competitors.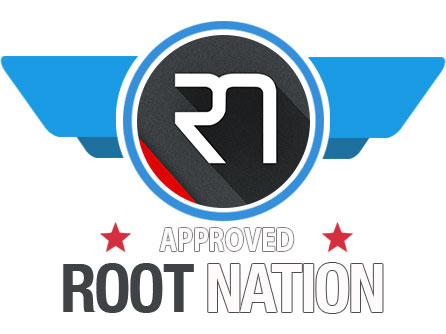 Where to buy