Let me tell you as a person who shoots videos while sitting on a chair that is basically impossible to sit on, the Cougar Outrider S gaming chair is pre please. Therefore, you should not expect any objective opinion from me, but I will honestly try to be serious.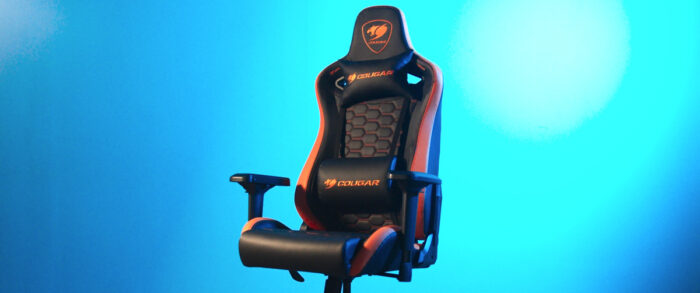 Cougar Outrider S video review
Don't want to read? Watch the video:
Market positioning
The first thing I want to pay attention to is that this chair belongs to the middle price category. About $300, usually 280. That is, it is not an analogue of an office chair painted in gaming colors, it is already a different level.
Specifications
And the assembly here is high-quality. Quality materials, quality metal, quality tailoring. The frame is solid metal, the logo is not painted, but embroidered directly on the eco-leather.
A 4th category gaslift , 3-inch wheels, the chair can support up to 120 kg, and it  itself weighs a little more than 23 kg. I really like the color palette, because lately, as you might have noticed, I myself have been using a blue-orange palette as much as possible.
Read also: Cougar Blazer Essence Review: Open and Cool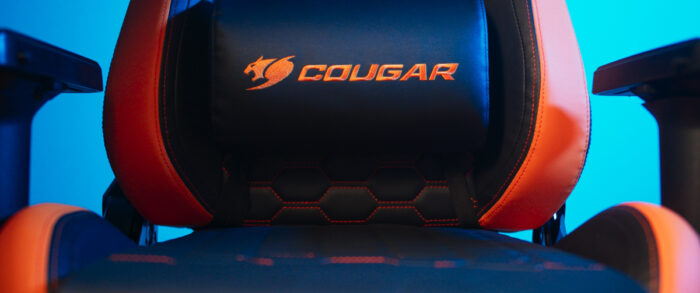 And I'm planning to use it in the future, so I like the soothing orange in the details of the chair. However, there is also a version that is almost completely black and in gold. Unfortunately, there is no blue one. But if that's the color you want, there's the Cougar Armor One for almost the same price.
Features
What do we expect from a gaming chair? Listed in no particular order: armrests that are operated in four different ways? Check. Adjustable height, turning, shifting sideways, as well as back and forth.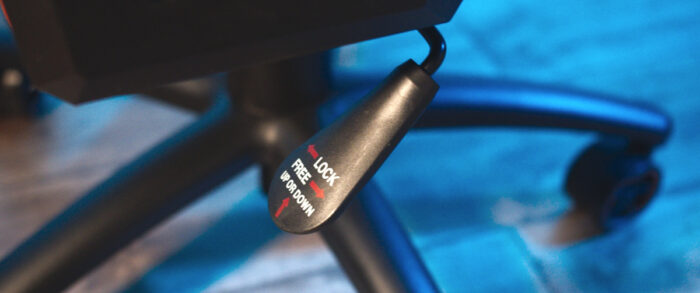 Lean back 180 degrees to let you rest? Check. 5-10 degrees rocking mechanism? Check.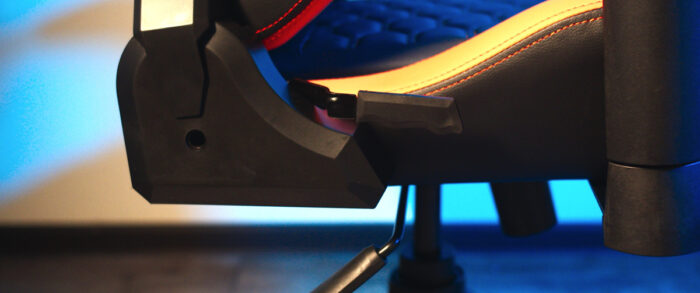 Adjustable heighy? Not a very gamer feature, rather a general one, but still present, the range of the change is up to 8 cm. I also note two pillows in the set, under the head and under the waist. Moreover, they are not identical in form, as they used to be. It's up to you whether it's a plus or a minus.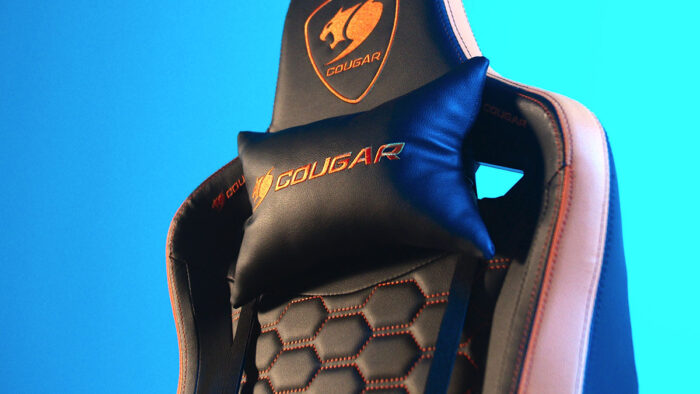 Is it comfortable to sit in? Of course, it's convenient, the ergonomics here are not made for giant mantises. The seats are soft, but not too soft to get deformed after a month or two. Plus, the diamond pattern allows the skin to breathe better.
Conclusions on 

Cougar Outrider S
This is a great gaming chair, comfortable and cute. Solidly built, quality materials, and if that's important to you, but you don't have the money or need for something like the Cougar Argo, then the Cougar Outrider S is for you!
You can also help Ukraine fight with Russian occupants via Savelife or via an official page of the National Bank of Ukraine.