Onyx Boox is widely known all over the world – its e-ink devices (from e-readers to full-fledged monitors) often attract the attention of journalists and enthusiasts. Again and again, they manage to combine both the desire for innovation and liberal prices. Not surprisingly, they ended up as one of the market leaders.
Today we will look at a less ambitious model than, say, Edison. There is no metal case or large display, but there is everything you need without having to overpay. Anyway, I assume that when considering the characteristics. But let's take a closer look at the real thing.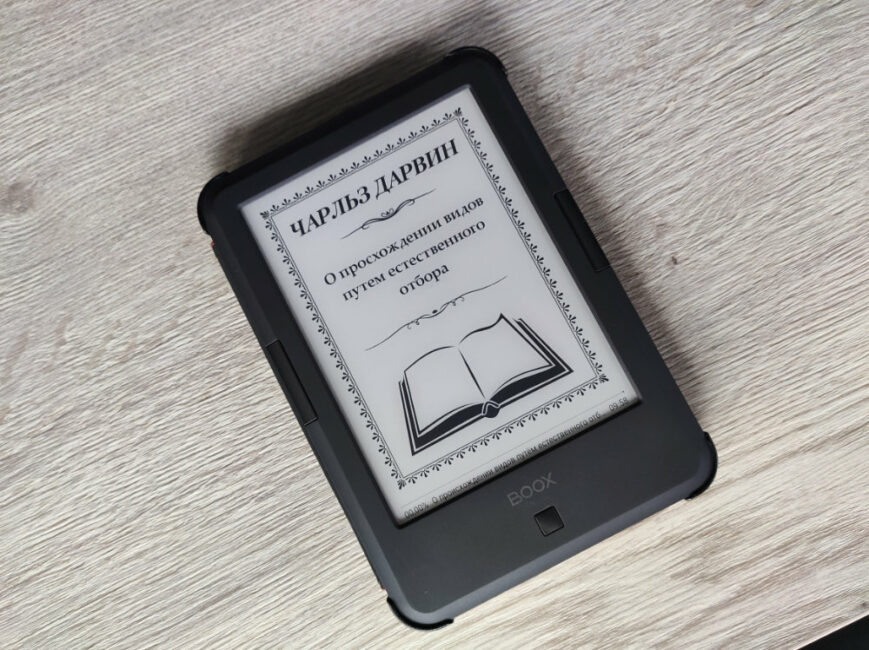 Positioning
The Darwin 8 is one of the most affordable models from the brand. Its cost is about $125, which is actually quite good for an e-reader with these characteristics. Do not forget that, unlike a smartphone, there is no reason to hunt for new models any time soon: such a screen and characteristics are enough for e-books in 2022 or in 2032.
In the current turbulent market, it is  difficult to make comparisons, so let's remember our old friends in this price category – PocketBook 606 8 GB costs the same and even cheaper, but it has neither a touch screen nor backlight. Reader Book 1 is devoid of Wi-Fi – an element that is not mandatory, but useful when transferring books without a computer.
Read also: Review of TCL Tab Max 10.4: a good multimedia tablet
Design
The e-reader comes in a black box, which takes up little space and includes only the most necessary things – the reader itself, the charging cable and the case. And all sorts of waste paper, of course. The case, as always, deserves special attention – Onyx Boox always adds it to the box, which is always nice. This time it is brown, in a classic style, with the image of an apple tree. The case is useful, pleasant, but without bells and whistles.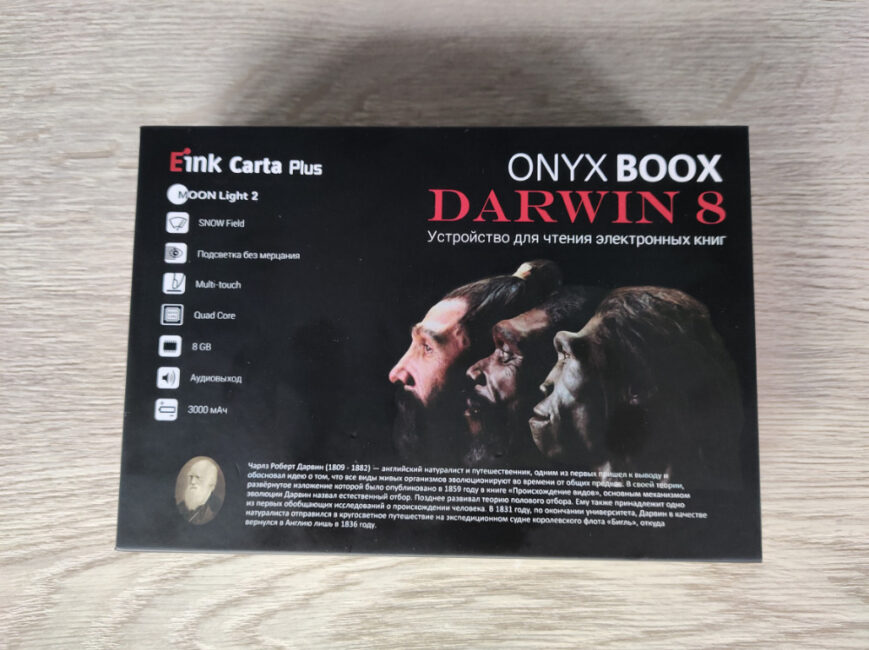 The design of the device is typical. However, this is normal for an e-reader. The main thing is that the model itself is extremely functional, with an abundant number of buttons, which cannot be said about the much more expensive models from the brand. Instead of moving the buttons to the case, like they did with the Edison, Onyx Boox left everything as before, so here you have both the Home button and side buttons for turning pages. Convenient! The only thing I don't like is the  big empty area at the bottom of the screen.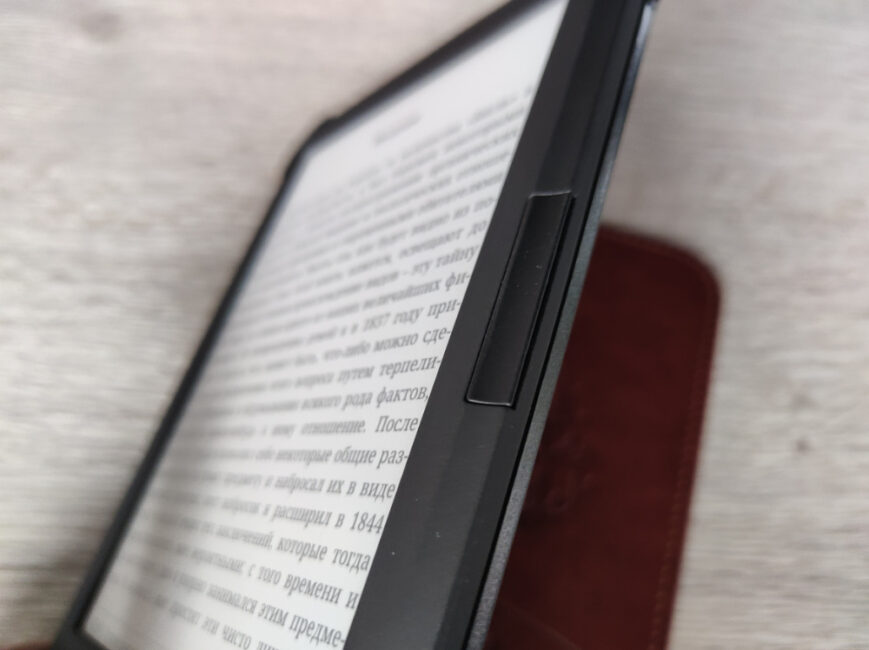 It's funny how a company trying to save some money sometimes benefits the buyer! I will explain: not wanting to completely change the classic body, the company left in place a lot of old elements. There is a port for MicroSD, which is absent in more expensive models. There is an audio jack and even USB Type-C!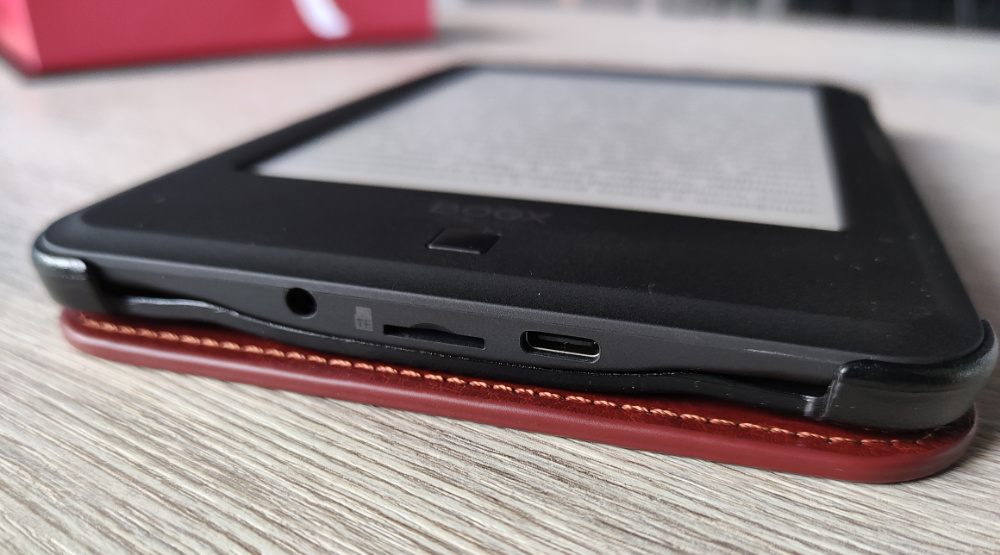 I was pretty upset when Onyx Boox stopped adding MicroSD ports. Once it was enough just to insert a memory card to transfer your entire library, and now you needed a computer. But not in the case of the Darwin 8.
Read also: Lenovo Yoga Tab 13 review — Tablet or TV?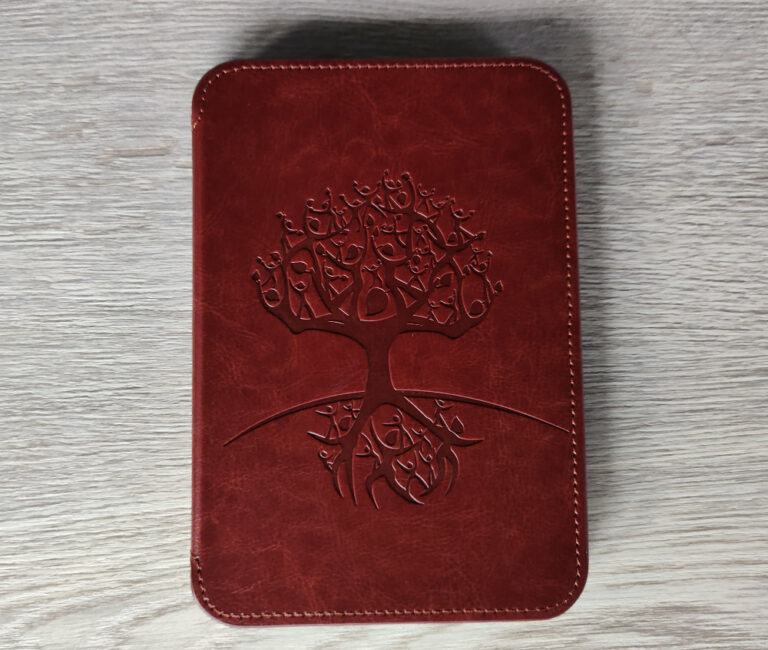 Screen and software
I managed to test a considerable number of e-readers from the brand, and I never had any complaints about the screens. The Darwin 8 is good as well: 1072×1448, 300 ppi. The technology is not new, but E Ink Carta Plus is still good.
The main compromise compared to more expensive models is the screen size and materials. There's no glass, which might even be a plus for some. But the main thing is that the eyes do not get tired at all, and it really looks like paper. In this price category, this is the best thing you can count on, especially with touch screens. And don't forget the  backlighting, where you can adjust the temperature.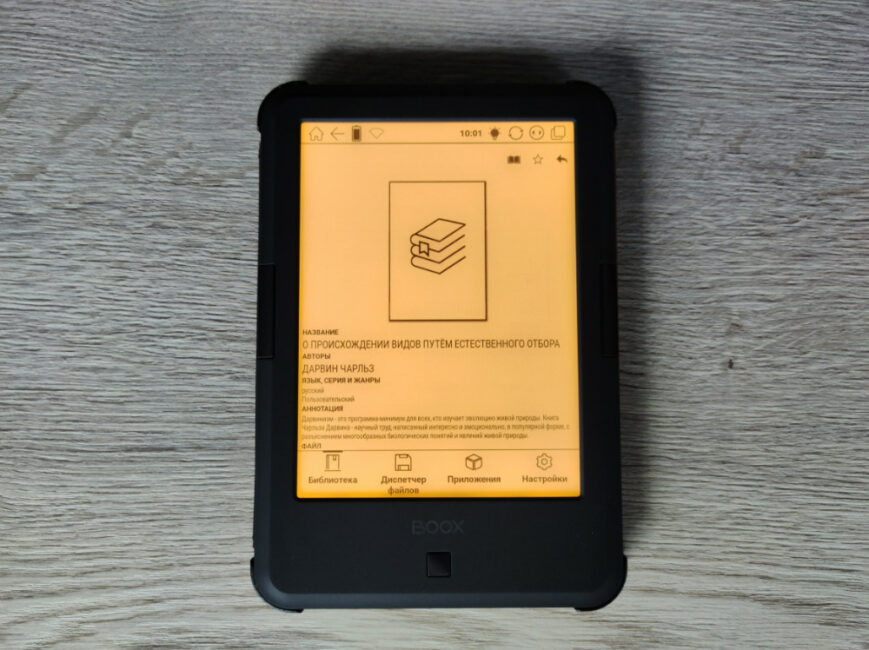 All this good works on Android 4.4. Yes, I know, it's  a bit strange. But the developer needed tried and tested and, most importantly, undemanding OS. Devices that are more expensive  have a fresher hardware, but such an old Android guarantees better battery life and a minimum of lags. For me personally the freshness of the OS is not important in this case, since everything you need is already pre-installed.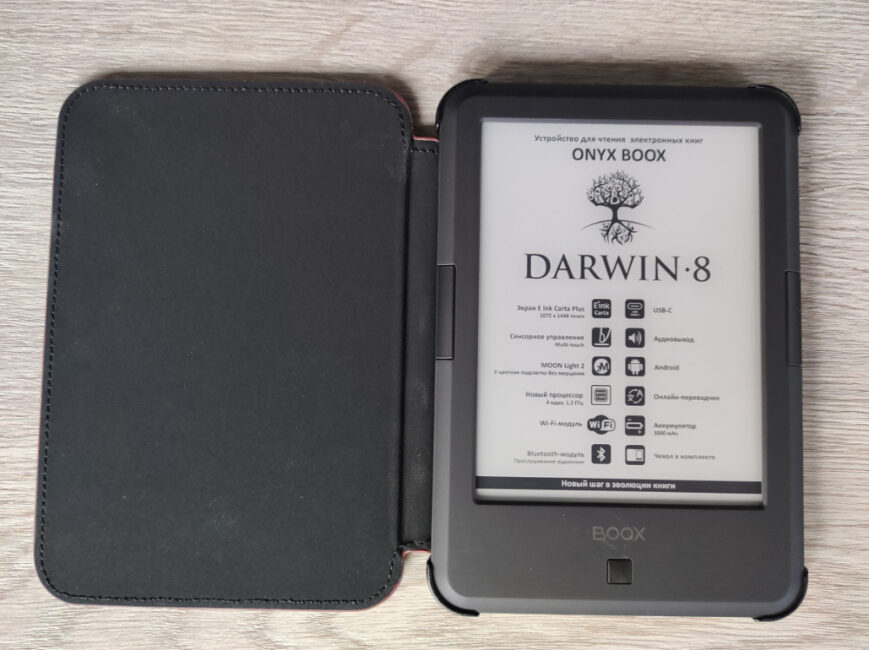 The OS itself has been reviewed by us more than once. As before, I want to call it "functional" – there is absolutely everything you may need. Yes, maybe the reading software is slightly ugly in terms of UI, but it is absolutely omnivorous and perfectly adapted to a monochrome display. There's not even point in listing formats – it reads everything. I never wanted to install anything else.
Hardware and battery life
Traditionally, a section that is not particularly interesting. A screen and a battery matter the most, but the hardware is often quite ridiculous by the standards of modern portable devices.
Here we have 8 GB of storage, which is normal, and 1 GB of RAM, which is even better. We should be happy we didn't get half of that, as it usually happens. It's enough for any kind of a book, really. The memory card allows you to increase memory by 32 GB – not too much, but enough, given how little book files weigh.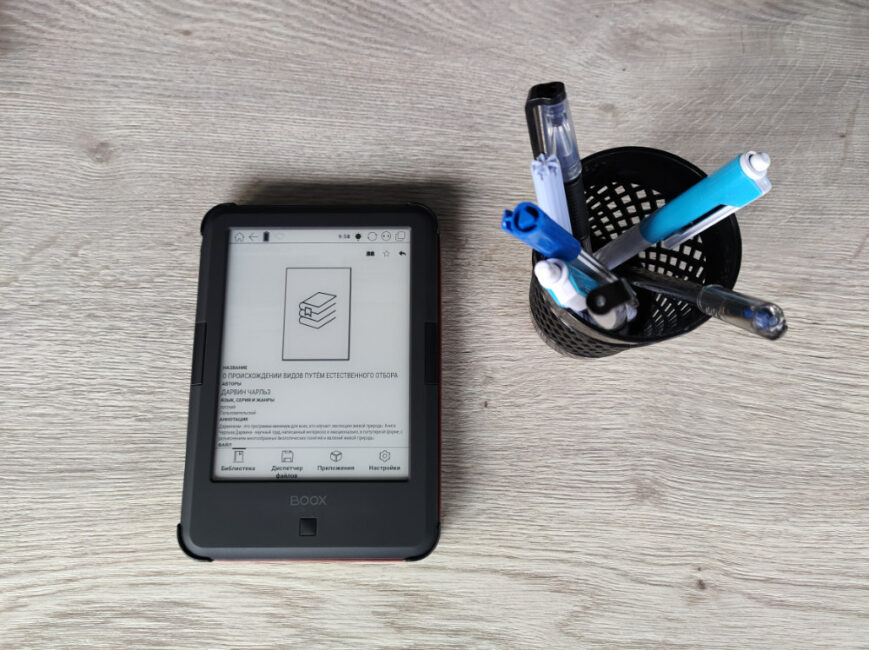 Let's also note the 3000 mAh battery. It's okay, lasting about a month without recharging. I never had a reason to charge the device.
Verdict
E-books are neat and useful devices, although not very versatile. They cost a lot, but allow you to save money in the long term: physical books cost more and there might be more digital books than there are paper ones by now. The Onyx Boox Darwin 8 is an affordable model from one of the market leaders, and there's not really anything to scold it for. A solid choice.
Subscribe to our accounts: