During CES 2021, which took place in mid-January, ASUS announced many interesting new products. We were lucky to see them for the first time back in December last year. And now a fresh gaming laptop from the TUF series, ASUS TUF Dash F15, has arrived for a full test. This is a completely new model of The Ultimate Force line, but just how good is it? Let's figure it out!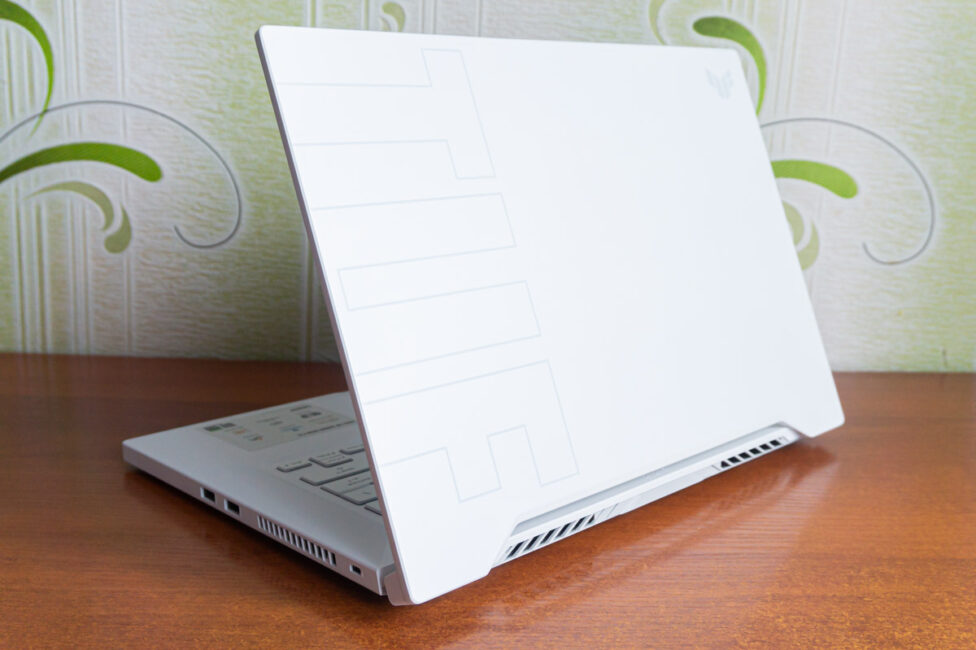 ASUS TUF Dash F15 FX516PR Full Specifications
In the table below you can see the characteristics of my model, and in the next section I will tell you what other components can be found in other versions of ASUS TUF Dash F15.
Type
Gaming laptop
Operating system
Windows 10 Pro
Screen size, inches
15,6
Coating type
Anti-reflective
Resolution
1920×1080
Matrix type
IPS
Touch sensitivity
–
Screen refresh rate, Hz
240
Aspect ratio
16:9
Processor
Intel Core i7-11370H
Frequency, GHz
3,3 – 4,8
Number of processor cores
4 cores, 8 threads
Chipset
Intel
RAM, GB
32
Maximum RAM, GB
32
Memory type
DDR4
Memory frequency, MHz
3200
SSD, GB
1×1024 M.2 NVMe PCIe 3.0 x4
HDD, GB
–
Graphics adapter, memory capacity
Discrete NVIDIA GeForce RTX 3070, 8 GB, GDDR6 + Integrated Intel Iris Xe Graphics
External ports
1×Thunderbolt 4 (Type-C) with USB4, DisplayPort, Power Delivery3 × USB 3.2 Gen 1 Тип-A

1×HDMI 2.0b

1×3.5 mm combined audio jack (earphones + microphone)

1 × RJ45 LAN

Card reader
–
WEB-camera
–
Keyboard backlighting
+
Fingerprint scanner
–
Wi-Fi
6 Gig+ (802.11ax)
Bluetooth
5.2
Weight, kg
2,0
Size, mm
360×252×19.9
Body material
Plastic, metal
Case color
Moonlight White
Battery, W*h
76
Read also: ASUS ROG Strix Go 2.4 review. Versatile Gaming Headset
Configurations and cost of ASUS TUF Dash F15
As is usually the case with laptops, ASUS TUF Dash F15 devices can be equipped with different pieces of hardware. Let's check them out.
Let's start with the processors. Despite the fact that this year ASUS gaming laptops will mainly come out with AMD Ryzen processors, some of them will still use Intel. And as you might have guessed or seen in the specifications, the TUF Dash F15 belongs to the devices from the blue camp. The manufacturer's website lists three models of Intel CPUs of the Tiger Lake-H family:
Intel Core i5-11300H
Intel Core i7-11370H
Intel Core i7-11375H
In fact, for my part, I don't see much point in the top-end version, the i7-11375H, since it differs from the intermediate i7-11370H only by a slightly higher maximum clock frequency for one and two cores: 5.0 GHz versus 4.8 GHz. Even if you look at all this from the other side, you can find a plus sign in this middle version. For example, laptops with Intel Core i7-11370H will be a little cheaper than those that come with Core i7-11375H, and the buyer, in the end, will not have to overpay for these 200 MHz.
I would also like to note here that in some countries only variants with i7-11370H are currently being sold. So check that moment separately.
Now, discrete graphics cards. Here, the choice is between two mobile NVIDIA GeForce RTX 30 series with Ampere microarchitecture:
RTX 3060 (6 GB, GDDR6)
RTX 3070 (8 GB, GDDR6)
The display can be one of three, each with its own peculiarity. In all cases, these are 15.6-inch panels with 16:9 aspect ratio, anti-reflective coating, a type of IPS-level matrix (the so-called IPS-level) with support for Adaptive Sync. And here is what's different:
FHD (1920×1080), 144Hz refresh rate, sRGB coverage is 62.5% and Adobe RGB is 47.34%
FHD (1920×1080), 240Hz refresh rate, sRGB coverage is 100% and Adobe RGB is 75.35%
WQHD (2560×1440) 165Hz refresh rate (sRGB and Adobe RGB coverage unspecified)
The first one, of course, will be installed in a cheaper model, but the other two are more interesting. Of course, I find the second option with Full HD and 240 Hz the best, but I do not exclude that WQHD will gain popularity among those users who primarily buy a laptop for some kind of work tasks related to graphics. The main thing is that the user has a choice.
The maximum amount of RAM, judging by the specifications on the manufacturer's website, can be up to 32 GB. The minimum is 8 GB. But keep in mind that the memory is initially either completely (in the case of the cheapest version), or partially soldered on the motherboard, and only one slot is provided for the module. The options are as follows:
8 GB DDR4-3200 on board and free slot
8 GB DDR4-3200 on board and 8 GB DDR4-3200 SO-DIMM
16 GB DDR4-3200 on board and free slot
Well, for some reason, the site does not indicate my configuration. Which is 16 GB DDR4-3200 on the motherboard and 16 GB DDR4-3200 SO-DIMM module.
With drives, in turn, everything is easier than ever. One M.2 NVMe SSD connected via PCIe 3.0 x4 is already there: it can be either 512 GB or 1 TB. Another one with a maximum capacity of up to 1 TB can be installed separately, and inside for the second drive there is another free M.2 slot.
What's in the box
There are no revelations here. The laptop comes in a standard cardboard box with TUF branding. Inside the box is just a laptop and a 200W power adapter with a separate power cable.
Design, materials, build quality
The first thing you notice about the ASUS TUF Dash F15 is a completely new design for this series. I cannot say that I did not like the design of the TUF Gaming A17, but Dash F15 not only looks, but also feels just great. The chassis here is similar to the one that the manufacturer previously used in Zephyrus laptops. And for the more affordable TUF Gaming, that's a plus.
Of course, this time I just can't help but note the color of the case. In my case, it is Moonlight White, with grayish and greenish accents, as well as black slots for connectors and ventilation. They are perfectly combined with the white color of the laptop case, which is why this particular color looks the best.
Black and gray laptops are fine, but white is more interesting for sure. However, ASUS TUF Dash F15 also exists in Eclipse Gray variant. In this model, the lid looks the same, so only the colors are different.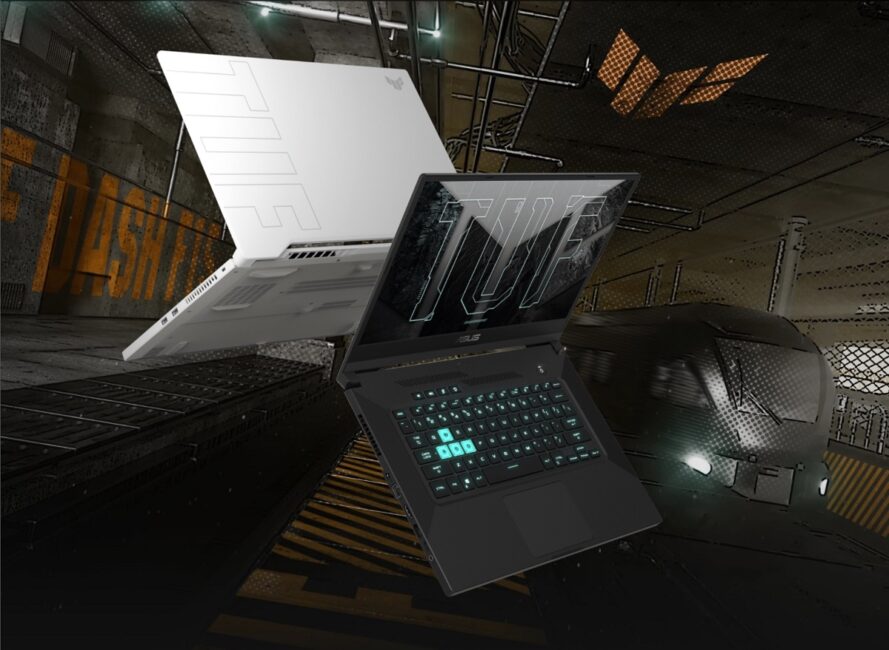 Speaking about aggressive designs, it can be emphasized that the TUF Dash F15 only resembles a gaming laptop from a distance. I can't say that it doesn't look like a gaming device but it has much less of these distinctive details of the TUF Gaming style. For example, the corners of the case are not chopped, there are no panels textured like brushed metal or any sharp diagonals, with vertical or horizontal guide lines and transitions.
But the gaming nature can be traced in some places. It's hard not to notice the new TUF logo and large lettering on the lid. Also the traditional cutout shape, thanks to which the LEDs are visible when closed. In turn, when opened, the eye clings to the WASD keys, as well as to the areas with diagonal notches to the right and left of the keyboard unit.
The hinge folds back 130 degrees, which is enough, but I would like a little more. But the laptop can be easily opened with one hand. The bezels around the screen are thin, but only on three sides. At the bottom, traditionally, we have a fairly large indent.
The materials are usual. Basically it is a very solid plastic, but the lid is most likely metal. You can feel that it's noticeably colder than the topcase. The plastic, I repeat, is high quality and feels more expensive than what was found in the ASUS TUF Gaming A17. In white, it does not show any stains or prints at all.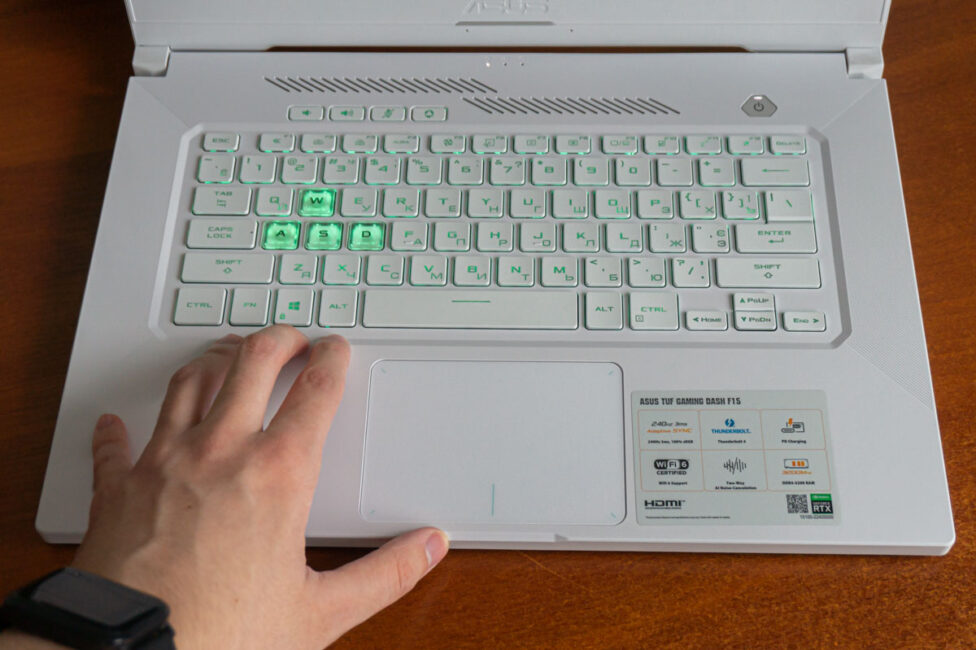 Despite all the elegance and conciseness, the case of the device still meets the requirements of the American military-industrial MIL-STD 810G standard, like other ASUS TUF laptops. It is also the most portable laptop in this series. The manufacturer claims that it is 10% lighter and 20% smaller than the others. And the dimensions confirm it: it's 360× 252×19.9 mm, and the weight is only 2 kg. Not an ultrabook, but you can take it with you easily.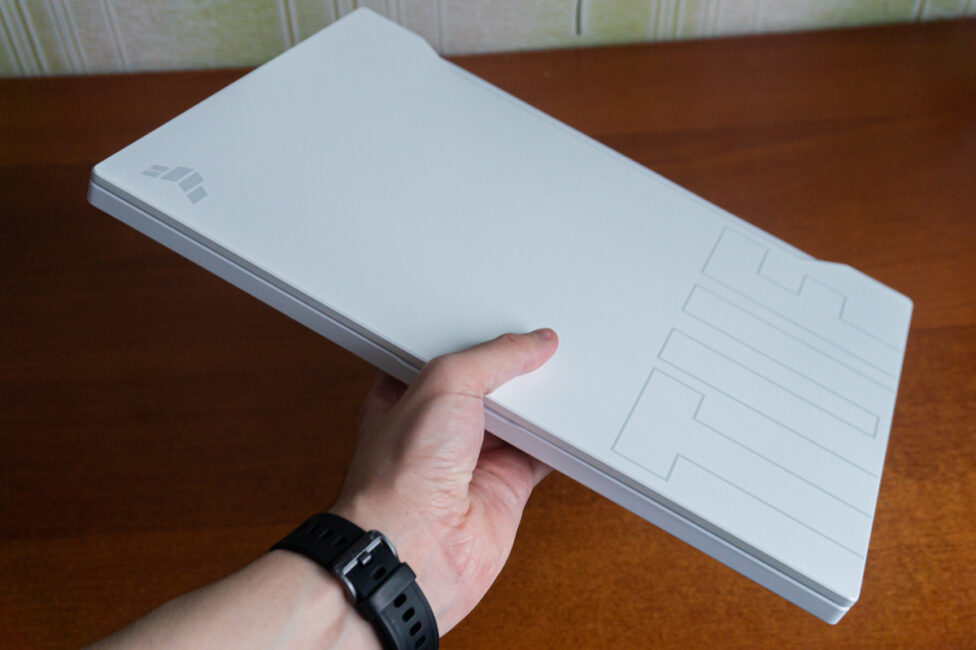 Read also: 6 Things to Consider Before Purchasing a Hardcore Gaming Laptop
Layout
The lid has only a small TUF logo in the upper right corner and a large vertical lettering on the left. On the reverse side there are five rubberized, sufficiently long legs, slots with speakers, cutouts for the cooling system and stickers with information.
On the right side of the laptop you'll find a Kensington Lock, hot air slots and two USB 3.2 Gen 1 Type-A ports. There are also slots on the left, but there are fewer of them, and in addition there is a power connector, RJ45 LAN port, HDMI 2.0b, another USB 3.2 Gen 1 Type-A, Thunderbolt 4 (USB-C) with support for USB4, DisplayPort 1.4a and PD3.0 plus a combo 3.5mm audio jack.
There are enough ports, but the decision to place the hot air outlet on the right is not the brightest. Just for this I criticized the ASUS TUF Gaming FX505GM model, because you cannot move your hand with the mouse close to the edge during the game. However, the cooling system is designed differently here, so the flow on the right will not be as strong and hot. But you will feel it alright.
There is a deep enough finger recess at the front, which makes it easy to open the lid. On the back, there are also large cutouts for heat dissipation.
There are rubberized stripes around the perimeter around the screen to prevent direct contact of the bezels with the topcase, and in the lower part there are microphone holes and a glossy embossing with the ASUS logo. There is no webcam or infrared sensors for the facial recognition system.
The topcase has three LEDs, air intake slots, four hotkeys, a hexagonal power button with an LED on the right, and a keyboard unit and a touchpad in the middle. As always, we will talk about the latter separately.
ASUS TUF Dash F15 screen
The ASUS TUF Dash F15 has a 15.6-inch 16:9 display with anti-reflective coating. The matrix in the laptop is IPS-level with a resolution of Full HD (1920×1080), a refresh rate of 240 Hz, a response time of 3 ms and support for Adaptive-Sync technology. The manufacturer's declared coverage in the sRGB color space is 100%, and in Adobe RGB is 75.35%. But this is only for 240 Hz displays.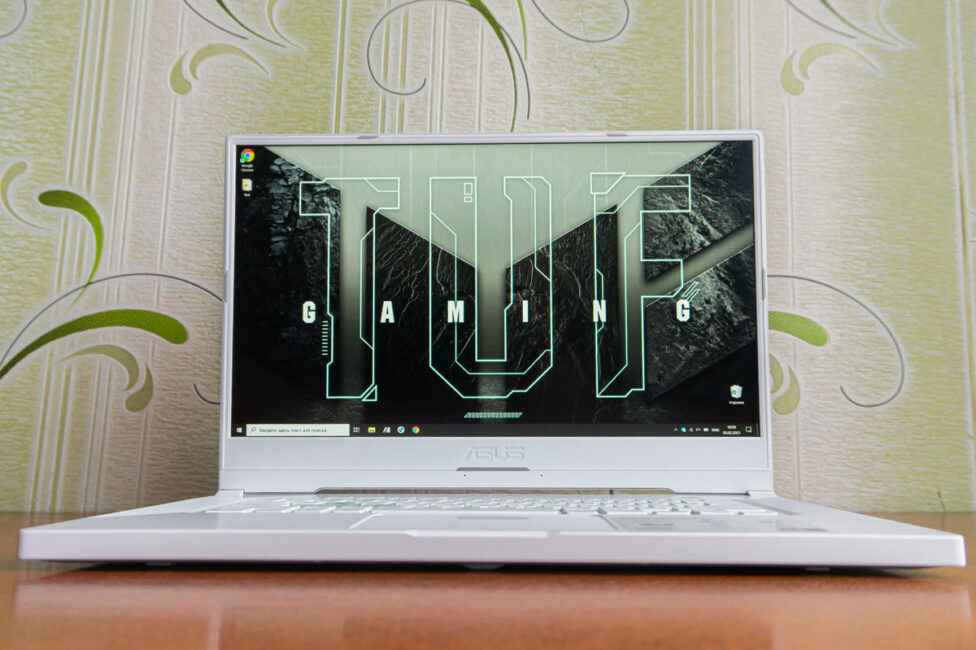 In practice, the screen turned out to be quite good. Its brightness is not bad – definitely better than in the A17 model, and the color rendition is more interesting. Of course, working outdoors on a sunny day will be uncomfortable, but there is more than enough brightness for indoors use. The colors are moderately saturated and contrasting, the viewing angles are relatively wide, but traditionally, under strong deviation, dark tones fade a little.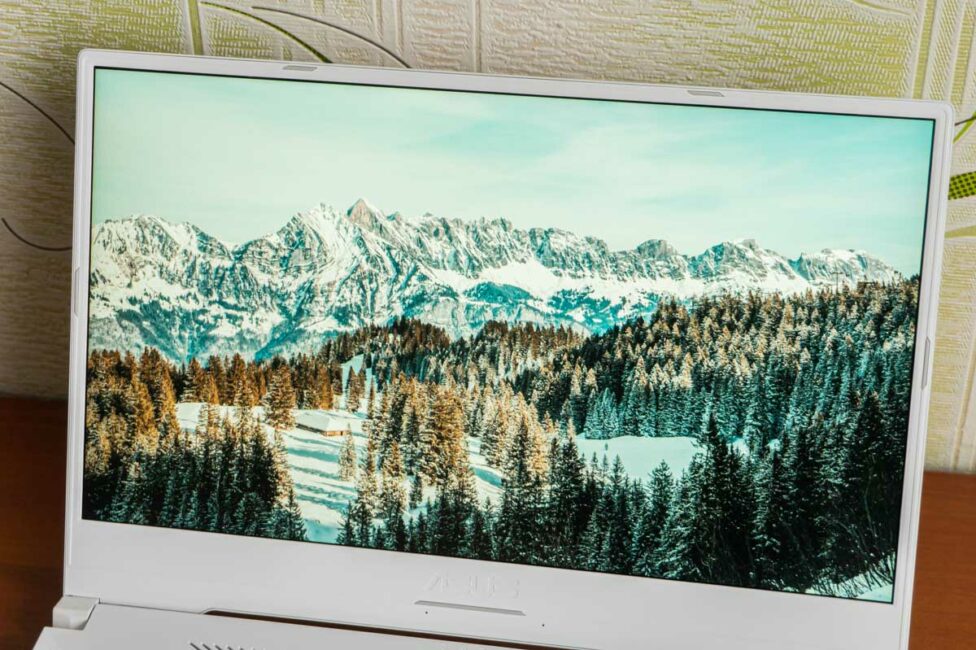 When the refresh rate of the screen is higher than the classic 60 Hz, it's already nice, but what can we say about 240 Hz? It's great for fast-paced games, and it does not have any negative effect even with normal everyday use.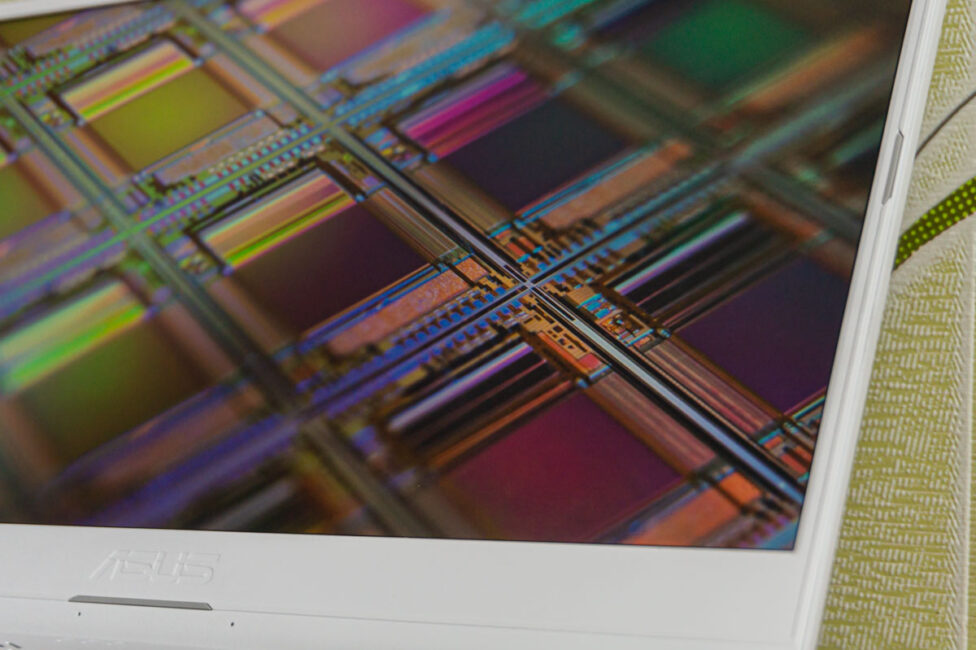 The Armory Crate utility has a GameVisual add-on that lets you choose from 8 color profiles. There are special profiles for both games and for common tasks like viewing photos or movies. In addition, there is a slider for changing the screen temperature. In this case, the level is adjusted and memorized for each selected mode separately.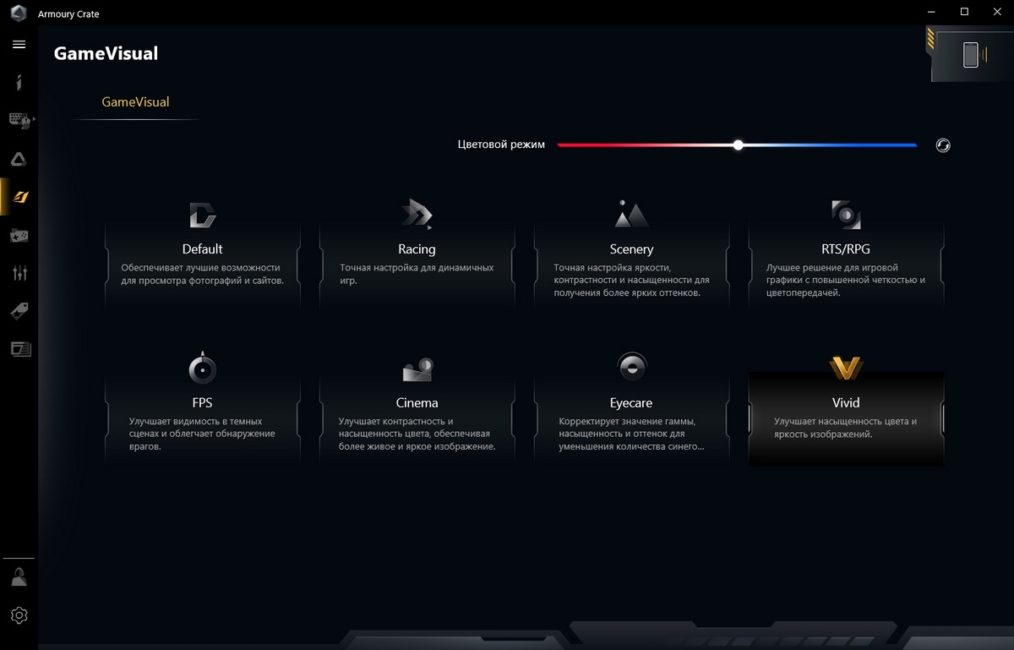 Read also: ASUS ROG Zephyrus Duo 15 review – Premium Gaming Laptop with Two Screens
Sound and noise reduction
There are, of course, two speakers in the laptop, 2 W each, but by default they sound rather mediocre. The volume is good, but the frequency range is really narrow and in particular there are not enough high frequencies. But there is a solution, and the built-in DTS:X Ultra utility corrects this oversight. To quickly rectify the situation, simply activate it and select the most appropriate mode. Here again, there are profiles for both certain genres of games and for other, let's say, non-game tasks: music, voice chat, films. If you are ready to spend more time on careful sound tuning, then there is a corresponding profile with custom audio settings and a separate ten-band equalizer, which, by the way, can be adjusted in any other sound mode. I recommend playing with the settings, the sound becomes more pleasant that way.
Among other things, the laptop is equipped with a two-way intelligent noise cancellation system, which improves the outgoing and incoming audio signals during voice chat. A function is configured in Armory Crate, you can turn it off for incoming sound, for example, and adjust the noise reduction efficiency by choosing one of three levels. A low baseline will remove sounds from keyboard, mouse, active cooling systems. The middle one is capable of eliminating most of the background noise, but the high one will battle very noisy environmental conditions.
Another interesting thing is that you can only enable this noise reduction in selected programs. The manufacturer's website has a tutorial for setting up noise cancellation in Microsoft Teams, Discord, and Zoom. In Armory Crate, you can also personally check the effectiveness of the noise reduction and the results, of course, are impressive. You can listen to an example on the ASUS official website.
Keyboard and touchpad
The keyboard unit is pleasant and does not require any adjusting or getting used to. The keyboard is located in a small recess and has 82 keys in total, along with additional keys on top. As you might have guessed, there is no numpad in this model. The layout is familiar: the row of upper keys is reduced in height, both Shift keys are long, Enter is one-story, the arrow block is also compact.
A number of hotkeys are located above the main unit and consist of only four keys: volume down and up, mute the microphone and start Armory Crate. The key travel is 1.7 mm and they are relatively quiet – up to 30 dB. The keyboard is pleasant to both type and play.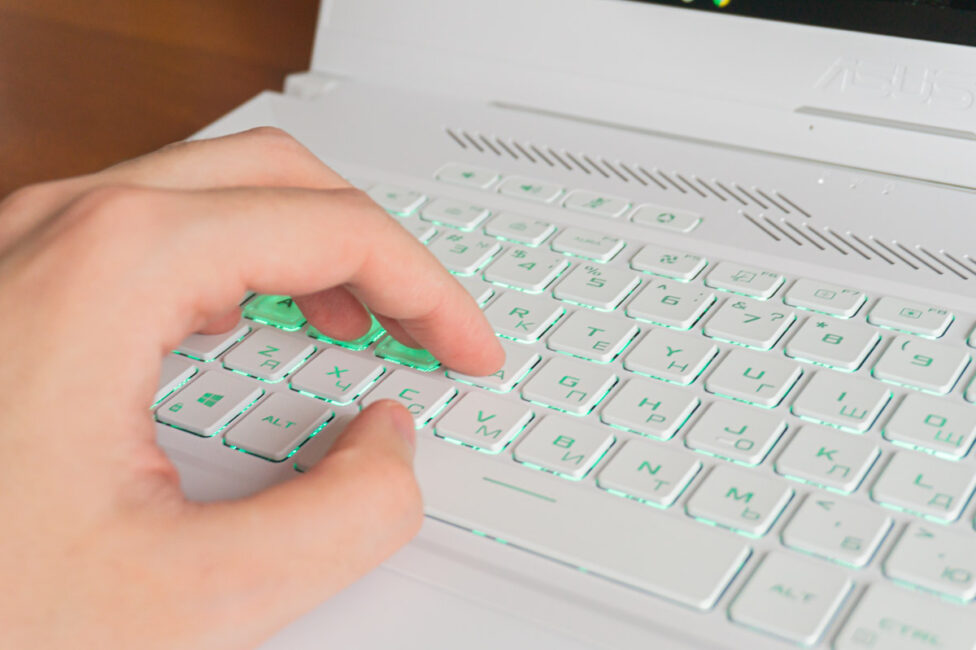 The keyboard is backlit, but in monochrome (green), so there are not many effects available. The uniformity of the backlighting is okay, but imperfect.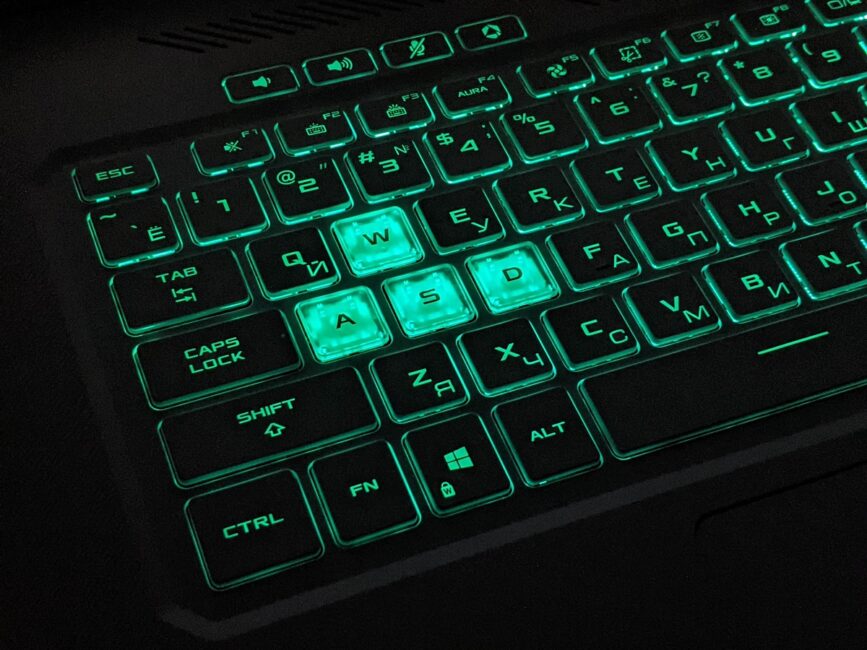 In the parameters there is a classic static mode with three brightness levels, the Breathing effect with a choice of tempo, and also Strobe, but without additional settings.
The touchpad is medium in size, located exactly in the middle of the topcase. And it is quite alright, with a nice finish and high accuracy. The buttons are pressed with a tangible click, gestures are recognized as they should.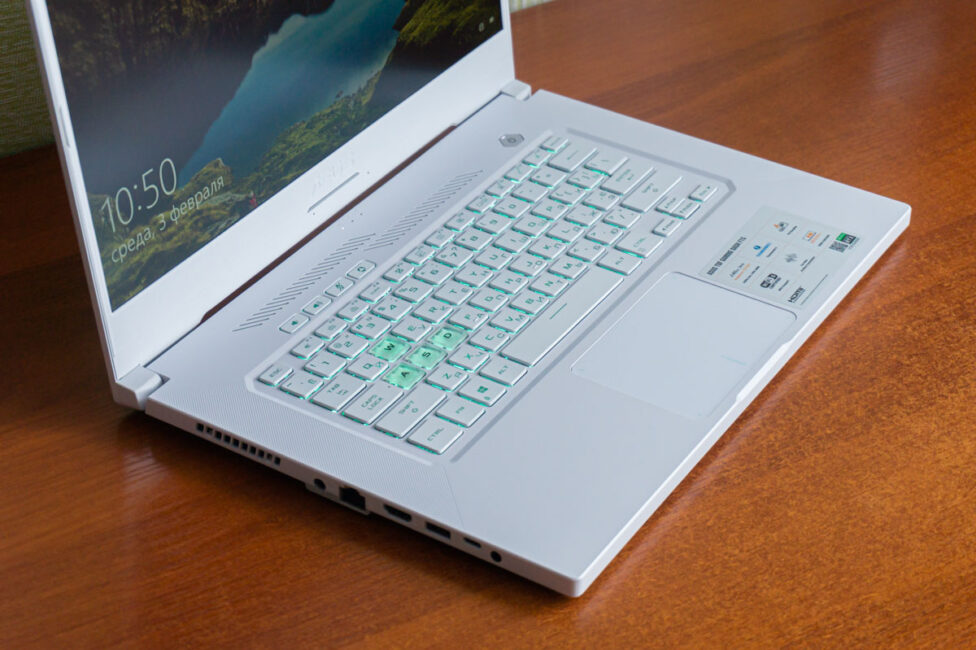 Read also: HyperX Pulsefire Raid gaming mouse review
ASUS TUF Dash F15 features and performance
My ASUS TUF Dash F15 is equipped with an Intel Core i7-11370H processor, NVIDIA GeForce RTX 3070 discrete graphics, 32GB of RAM and a 1TB SSD. I already talked about other possible options in the corresponding section at the beginning of the review.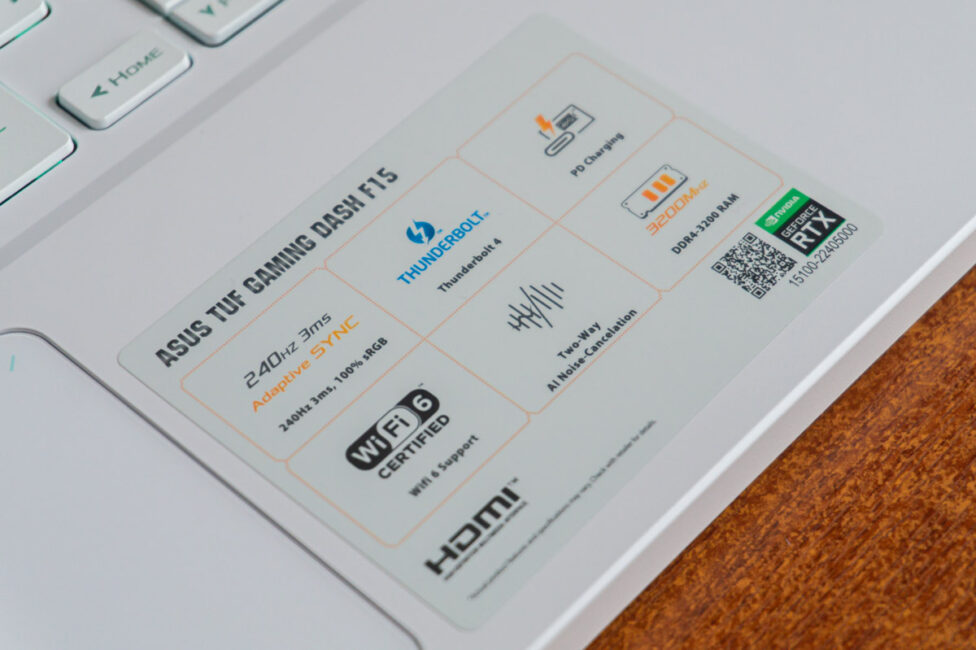 Intel Core i7-11370H 35W is new from Intel, announced earlier this year. The mobile processor belongs to the eleventh generation of the Tiger Lake-H family. This is a 10nm quad-core сore with a base clock speed of 3.3 GHz and a maximum of 4.8 GHz in Turbo Boost mode for 1 and 2 cores. Thanks to Hyper-Threading support, we get 8 threads. You get 12 MB Intel Smart Cache. There's support for Wi-Fi 6/6E (Gig+) wireless modules, Thunderbolt 4 and PCIe 4.0.
The processor has a fairly good integrated Intel Iris Xe Graphics G7 graphics (400-1350 MHz and 96 execution units). We've already seen such integrated graphics in the ASUS ZenBook Flip S (UX371EA) ultrabook and it should not be underestimated. Of course, compared to excellent discrete graphics it loses, but let me remind you that in terms of performance, this graphics is at the level of discrete GeForce MX and noticeably better than different generations of UHD Graphics, which were previously used in older generations of Intel processors.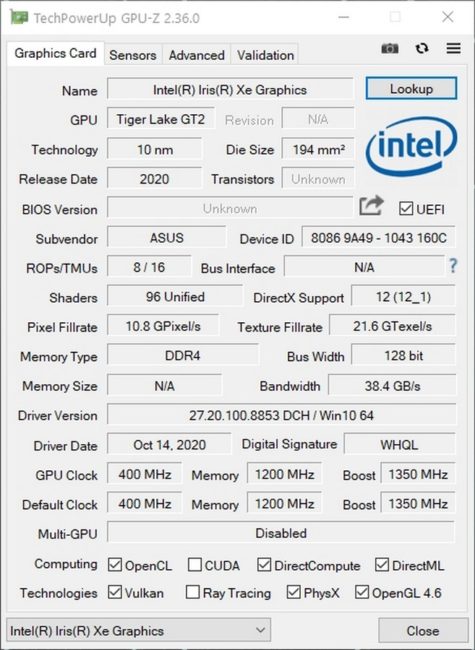 The most interesting part is NVIDIA GeForce RTX 3070 discrete graphics. In this generation of NVIDIA mobile video cards there are no additional consoles (like Max-Q and Max-P), but this does not mean that this card will be the same in all laptops. GeForce RTX 3070 for laptops can be 80-125 W with a frequency of 1290-1620 MHz. In the case of ASUS TUF Dash F15, these figures are 80 W and 1390 MHz, respectively. The video card is based on the Ampere architecture with 2nd generation RT cores and 3rd generation tensor cores, and has 8 GB of GDDR6 memory.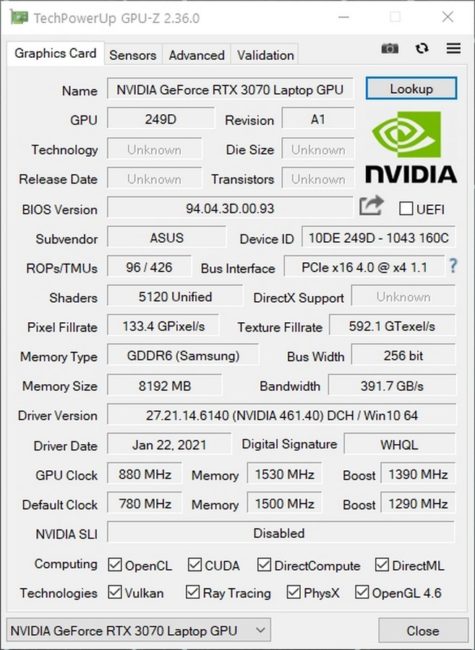 Our laptop has 32 GB of DDR4 RAM with 3200 MHz. Exactly half of the memory is soldered on the motherboard, and the other 16 GB is a Micron 8ATF2G64HZ-3G2E2 module installed in the only available slot. Of course, 32 GB is more than enough today, but 16 GB of RAM is also the comfortable amount.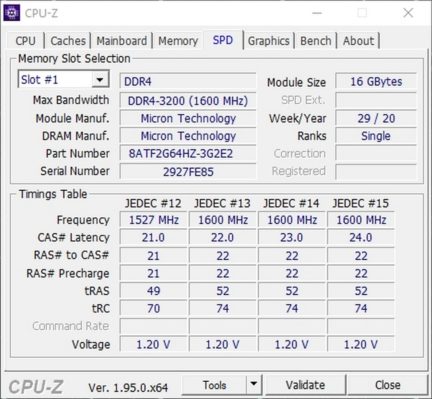 The storage capacity is represented by one NVMe M.2 SSD, which is connected via PCIe 3.0 x4. 1TB disk, exact model HFM001TD3JX013N, is manufactured by Hynix. This drive is very fast, the system and software are loaded in a matter of seconds. Tests are below.
ASUS TUF Dash F15 SSD Test
Overall, the performance level of this laptop is very high. Still, 80W mobile NVIDIA GeForce RTX 3070 is somewhat redundant for a quad-core processor. The latter will be inferior to 6- or 8-cores in conjunction with this card, not only in games, but also in some other work tasks. Obviously, this is a gaming laptop and all that, but many users purchase such devices as a portable workstation.
ASUS TUF Dash F15 Benchmarks Test
Yes, in the games this may not be noticeable in terms of the average FPS, but the percentage of the GPU utilization jumps a lot and this happens because the processor simply cannot process information as fast as this video card can. I admit that the RTX 3060 will be better if paired with this processor.
Cooling and laptop temperature
The ASUS TUF Dash F15 cooling system is represented by four radiators, five heat pipes, and two n-Blade fans with 83 blades, which are made of liquid crystal polymer. They are thinner than standard, but strong enough to rotate at high enough speeds. There is a self-cleaning system for fans and radiators.
As before, the user can manually control the operation of the cooling system and accordingly change the performance level of the laptop. To do this, either use the standard Fn + F5 key combination for ASUS laptops, or select the desired mode in Armory Crate. There are only three of them: quiet, efficient and turbo. Optionally, you can switch to the normal Windows performance management scheme.
Further tests were carried out in the AIDA64 utility in an half-hour stress test both from battery and power supply. The main feature of the quiet mode is maximum silence, but for this you have to sacrifice performance. When working from battery, the average CPU clock speed is 2.4 GHz, it heats up to an average of 71°, and the recorded maximum did not exceed 77°. At the same time, with the power supply connected, the frequency is at 2.3 GHz. Temperature indicators are 76° on average, and the maximum temperature is 80°.
Efficient mode provides a balance between performance and acceptable fan noise. In the battery test we have an average frequency of 2.6 GHz, the temperature of the CPU cover is 70.2° with a maximum of 85°. With power supply, we get a clock frequency of 2.8 GHz on average, an average temperature of 83° and a maximum of 93°.
The Turbo mode, in turn, can be turned on only when working from the mains and in it, of course, the fans do not restrain themselves at all and make a lot of noise. But the processor works at full speed and provides an average clock speed of 3.2 GHz, with 88.6° on average and 93° at peak.
ASUS TUF Dash F15: Performance in games
All of the games listed in the table below were set to their highest graphics settings with all sorts of effects, including ray tracing and DLSS where available. Testing was carried out in Turbo performance mode with mains supply.
| | |
| --- | --- |
| Game | Average FPS |
| Counter-Strike Global Offensive | 225 |
| Crysis Remastered | 60 |
| Cyberpunk 2077 | 44 |
| DiRT Rally 2.0 | 115 |
| DOOM Eternal | 150 |
| Grand Theft Auto V | 80 |
| Just Cause 4 | 123 |
| Kingdom Come Deliverance | 39 |
| Metro Exodus | 65 |
| Red Dead Redemption 2 | 46 |
| Shadow of the Tomb Raider | 61 |
| The Witcher 3: Wild Hunt | 96 |
ASUS TUF Dash F15 easily copes with most demanding titles, offering high FPS, but new and relatively fresh titles rarely reach 60 FPS on the highest graphics settings, so it is advisable to lower them a little to achieve more comfortable numbers. And don't forget about the so-called bottleneck, which in this case is Intel Core i7-11370H.
Read also: ASUS TUF Gaming A17 review – Gaming laptop with new Ryzen 7 4800H CPUs
ASUS TUF Dash F15: Battery life
Inside the new ASUS TUF Dash F15 is a 76 W*h battery. The manufacturer promises that the laptop will be able to play videos for up to 16.6 hours, but I think it is quite obvious that the TUF Dash F15 is hardly the best device for video playback. If we are talking about the usual office use with a browser, tables, some documents and the like, then without connecting to the power supply the laptop will be survive for about 4 hours. Of course, a lot depends on the selected performance mode, display brightness and other equally important factors. It's a little awkward to talk about autonomy during gameplay. Let's just say that the laptop won't last for long.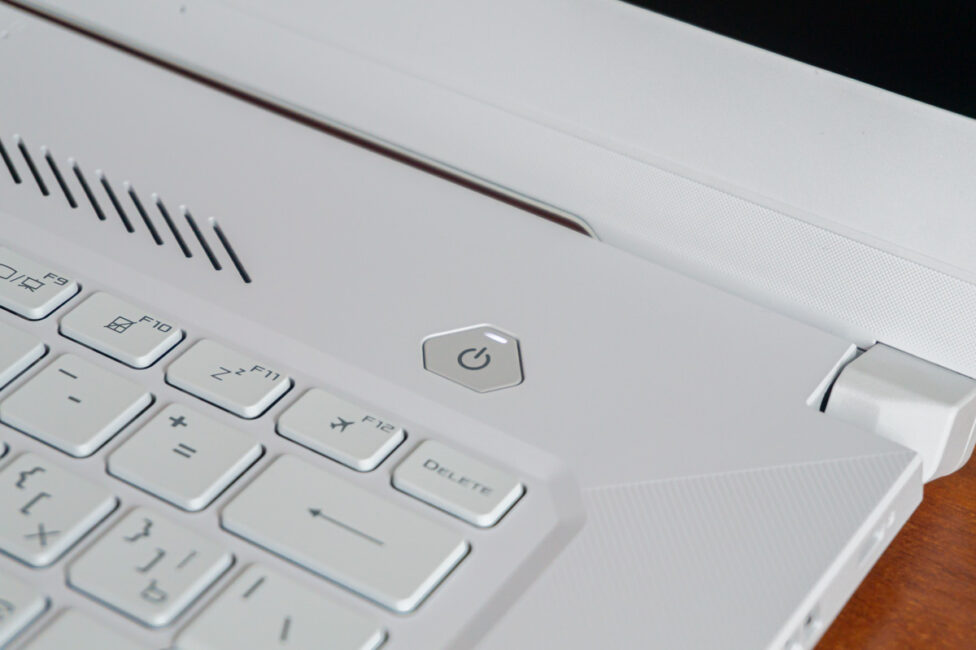 For greater clarity and objectivity, as always, we will use the Modern Office battery test from the PCMark 10 benchmark. A laptop at 50% display brightness, with keyboard backlighting (medium) and in effective performance mode managed to hold out for 4 hours and 20 minutes. This is good enough for such a laptop.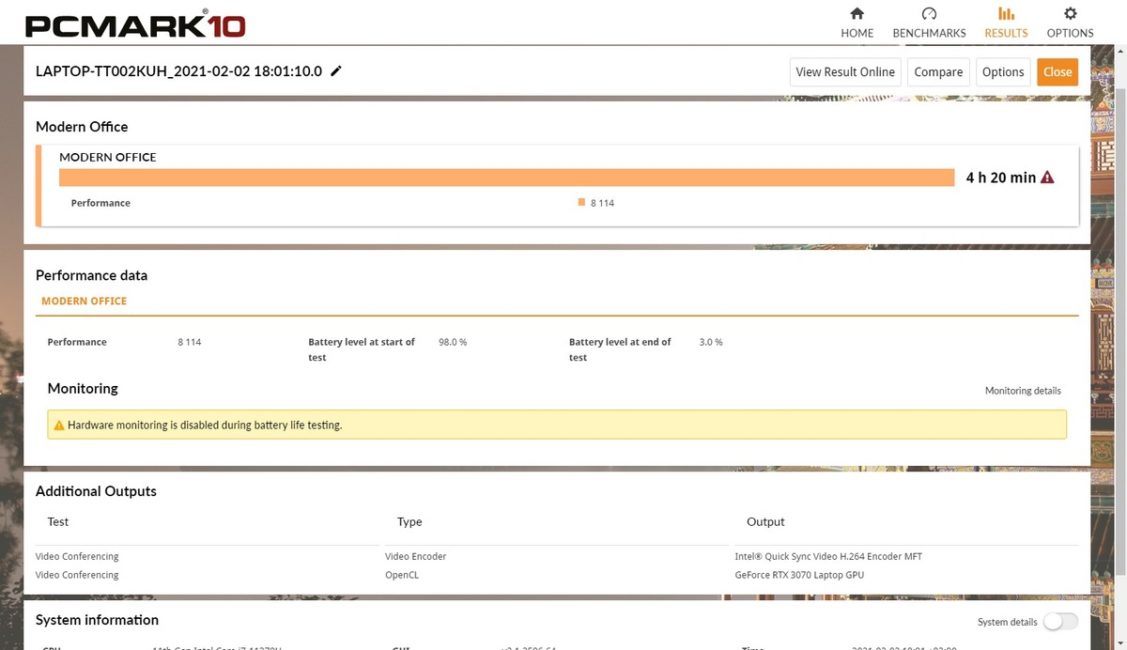 Fast charging is also supported by the laptop: 50% can be gained in 30 minutes, but it is also interesting that the laptop can be recharged via the Thunderbolt 4 port from a less powerful (but more compact) 100 W charger or even from an external battery. True, it comes with a limitation of the maximum performance. And Thunderbolt 4 itself can deliver up to 3A and quickly recharge a smartphone, for example.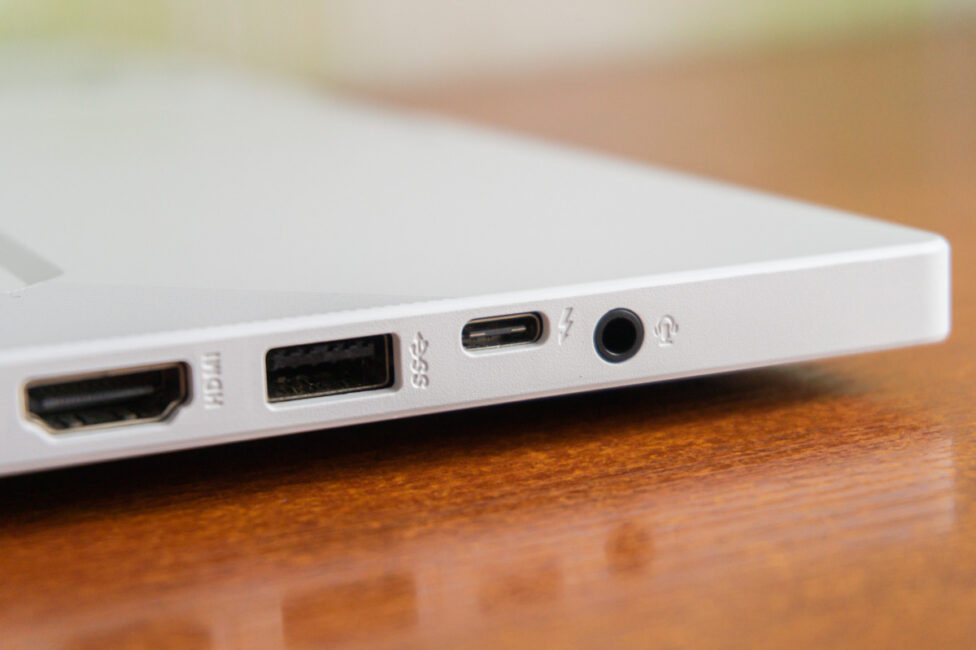 Verdict
ASUS TUF Dash F15 is a new and very interesting device in the TUF laptop line, designed for those who value reliable devices with relatively small dimensions and powerful hardware. The laptop received a new, higher-quality case, a nice display with high refresh rate, a pleasant keyboard and touchpad, as well as new hardware and a decent battery.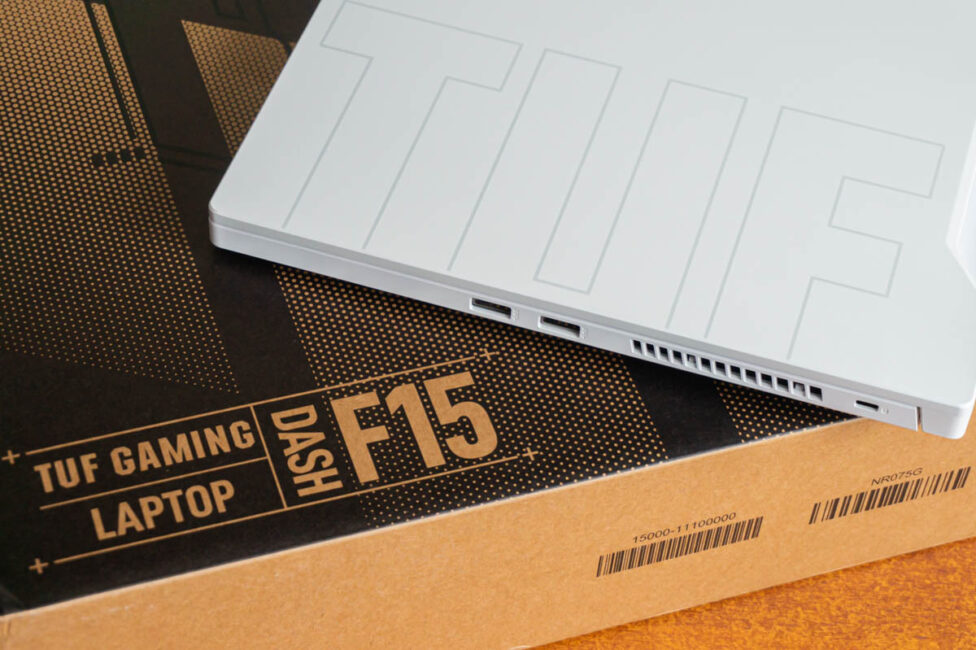 But is the bundle of mobile NVIDIA GeForce RTX 3070 and Intel Core i7-11370H justified? I don't think so. Perhaps the manufacturer should have postponed the quad-core Tiger Lake-H, waiting for the 8-core Intel solutions, which will be released later this year.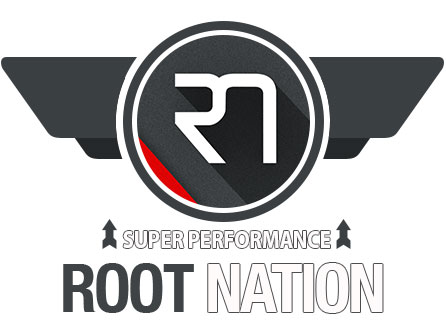 Subscribe to our accounts: