ASUS ZenFone Max Pro M1 was announced a long time ago, but that hardly makes it irrelevant or uninteresting. Personally, I was looking to getting to know it better. Today, after a long period of testing, I can finally tell you everything about this excellent mid-ranger.
ASUS ZenFone Max Pro M1 specs
Display: 5.99″, IPS, 2160×1080 pixels, aspect ratio 18:9
Processor: Qualcomm Snapdragon 636, 8-core, with a clock frequency of 1.8 GHz, Kryo 260 core
Graphics accelerator: Adreno 509
RAM: 3/4 GB
Storage: 32/64 GB
Support for microSD memory cards: up to 512 GB
Wireless networks: Wi-Fi 802.11 b/g/n, Bluetooth 5.0 (A2DP, LE), GPS (A-GPS, GLONASS, BDS), NFC
Main camera: dual, main module 13 MP, f/2.2, 25 mm, PDAF and an additional 5 MP, f/2.4
Front camera: 8 megapixel, f/2.2, 26 mm
Battery: 5000 mAh
OS: Android 8.1 Oreo
Dimensions: 159 × 76 × 8.5 mm
Weight: 180 g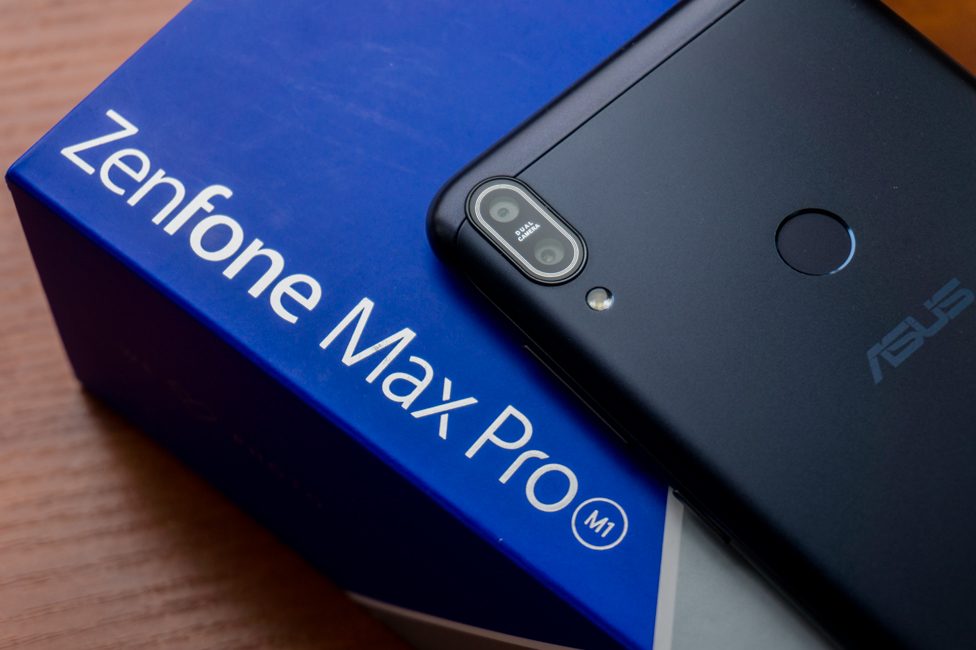 The phone costs about $283 for 4/64 GB model. This makes it a rival to Huawei P smart+, Xiaomi Mi A2, and Nokia 6.1.
What's in the box
A small cardboard box consists of all the usual stuff: a smartphone, an envelope with accompanying documentation and a SIM eject tool, as well as a USB/microUSB cable and a power adapter (5V/2A).
Design, materials and build quality
The design of ASUS ZenFone Max Pro M1 is pretty mundane, for 2018. It is clear that it doesn't care that much about appearances. Competitors, and especially Huawei P smart+ are much more interesting in that regard. But no one has forgotten practicality, and there are still tons of people who prefer strict design.
And there are a couple of neat features here: the corners of the screen are rounded, and the display itself is covered with 2.5D glass. Also on the front panel, there is no manufacturer's logo. A power button, for example, has branded notches in the Zen style.
The smartphone case is made using a plastic frame and a metal plate on the back. The tactile sensation is not as pleasant as it happens with all-metal smartphones, but the device does not slip out of hands.
On the front there is good oleophobic coating. The build quality is average – when pressing on the bottom end there is a feeling of not very good fitting of parts, which is accompanied by a corresponding sound. Maybe that's just my model and you'll be luckier.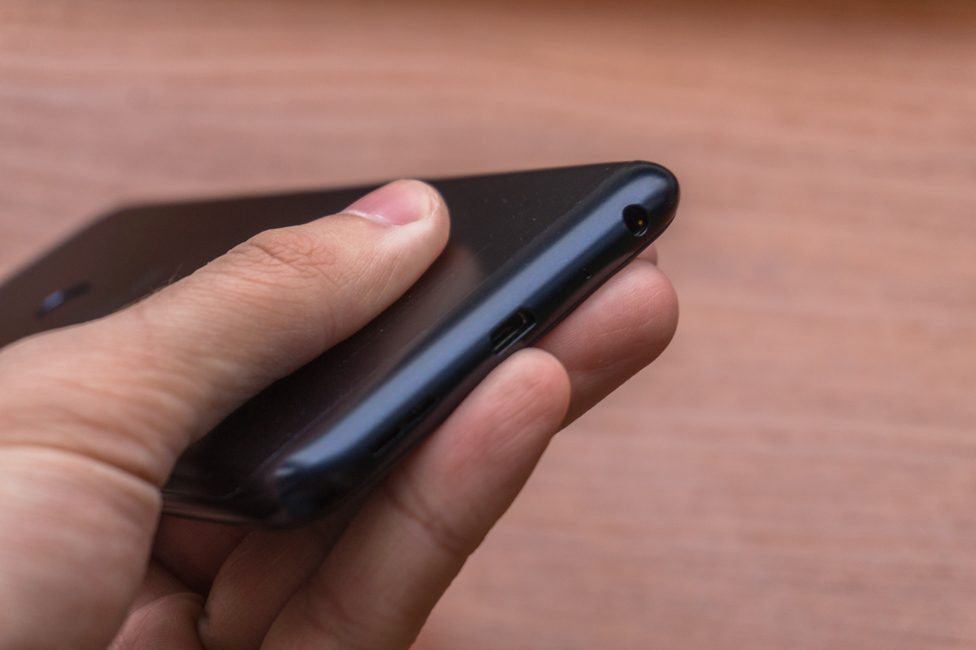 ASUS ZenFone Max Pro M1 comes in just two colors – dark blue back (as my sample) and silver. In front, both versions have a black panel.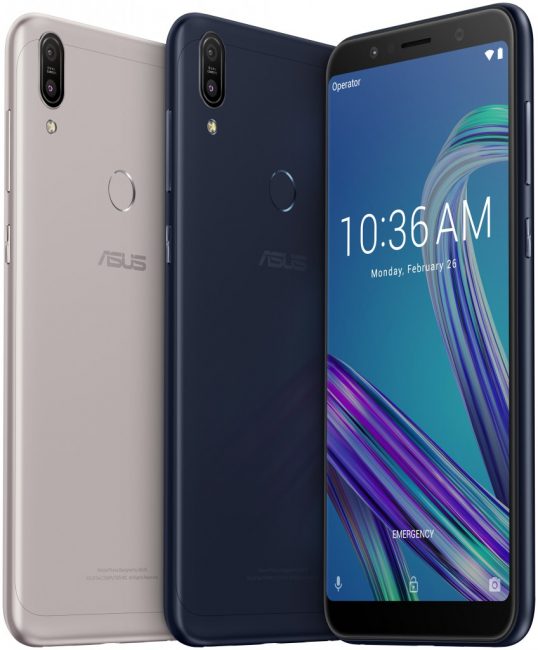 The dark blue metal cover attracts stains and fingerprints, but wiping them is not very difficult.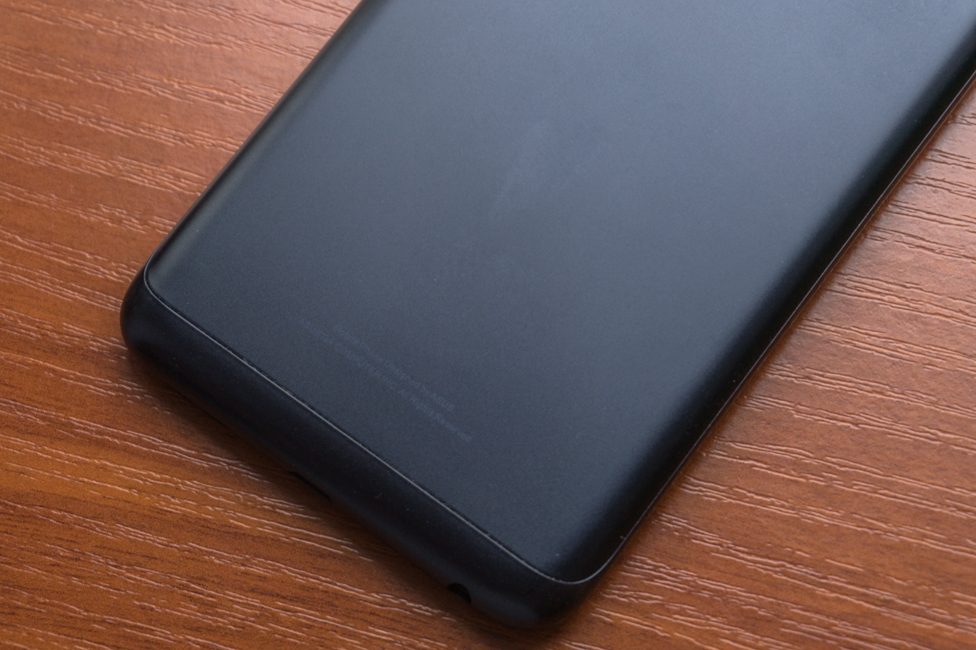 Elements' configuration
In the area above the display, there is a front-facing camera, a window with light and proximity sensors, a cutout of the earpiece speaker, a small LED notification indicator and a barely noticeable front flash.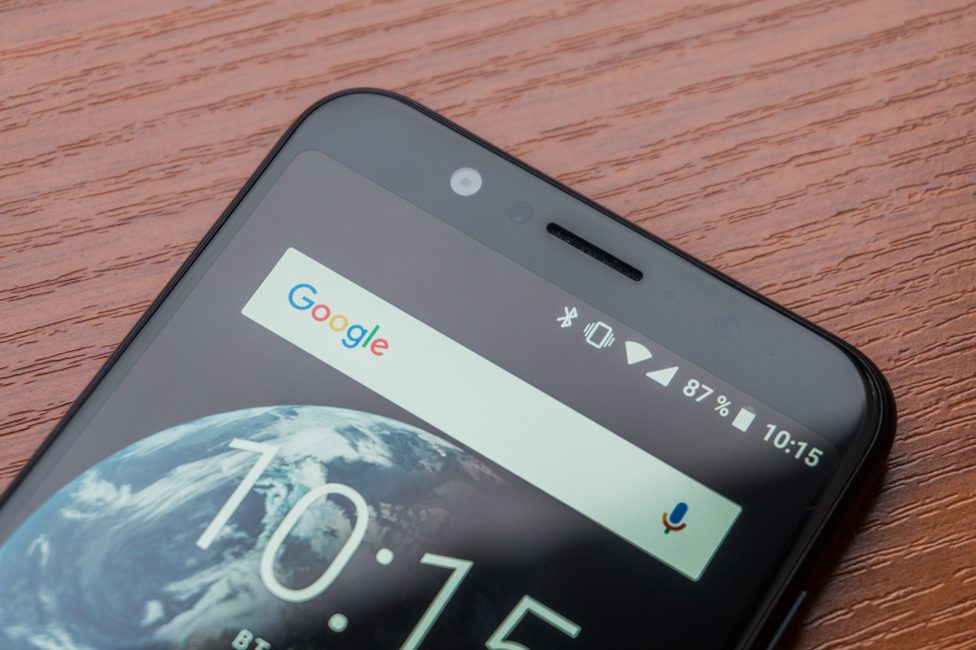 Under the display there's nothing, navigation through the system is possible via the on-screen buttons.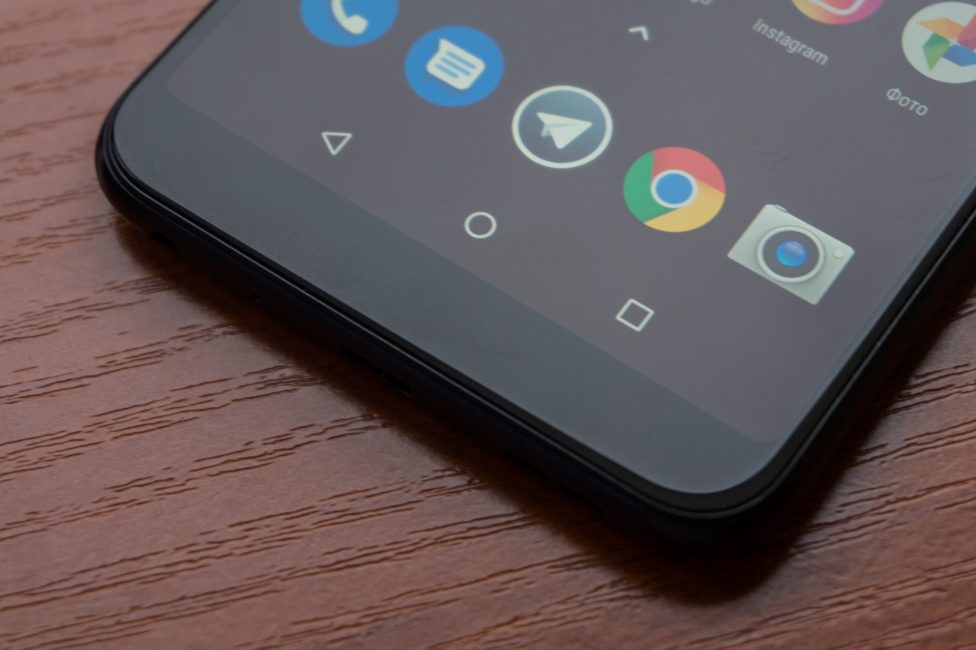 On the right side, there is a paired volume button and a power button.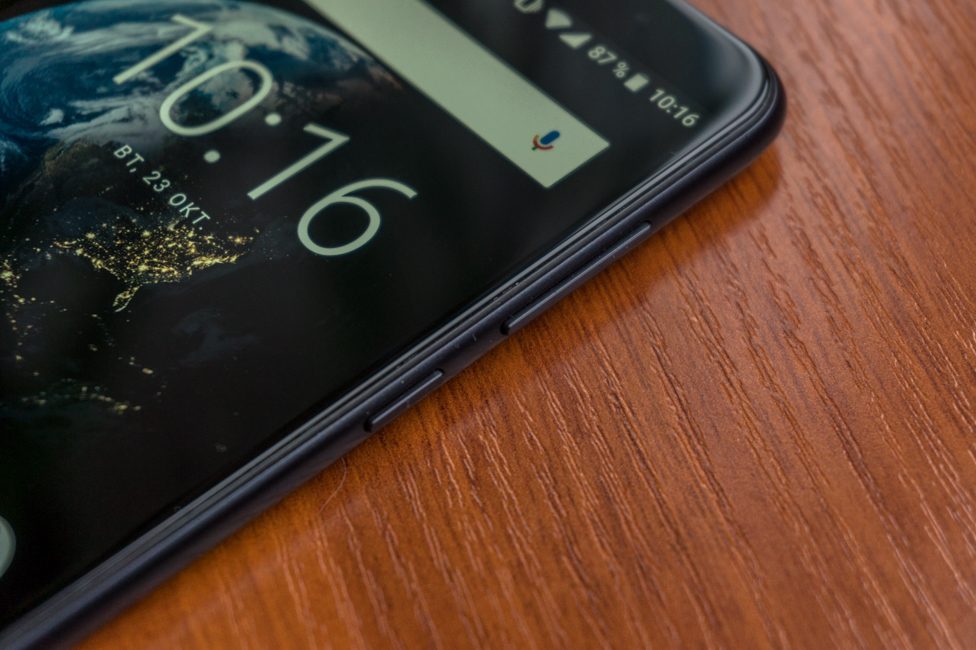 On the left is a full-fledged non-hybrid slot for two nanoSIM cards and for a microSD memory card.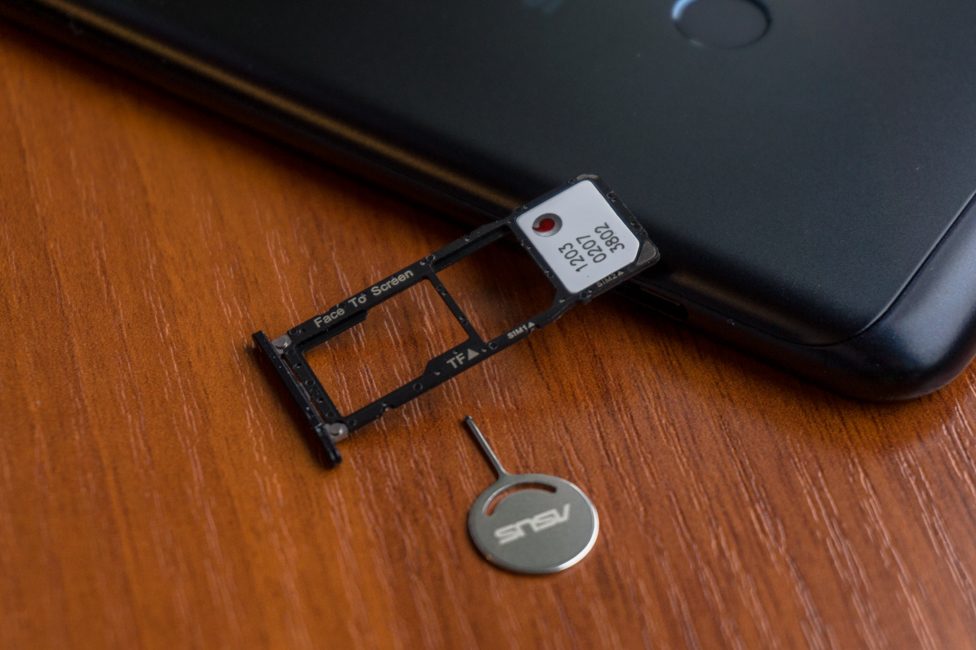 From the bottom, we see two oblong cutouts, behind which are the main speaker, a microUSB port, the main microphone and a 3.5 mm audio jack. The mere existence of the latter and its location are to be commended; MicroUSB, on the other hand, disappoints.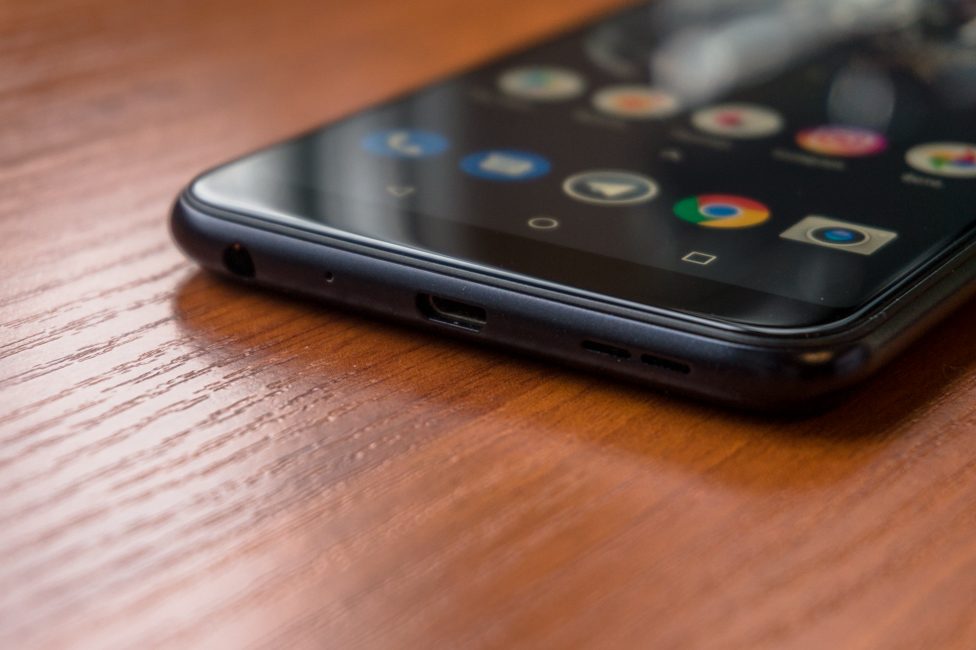 At the top, there is another microphone for noise cancellation.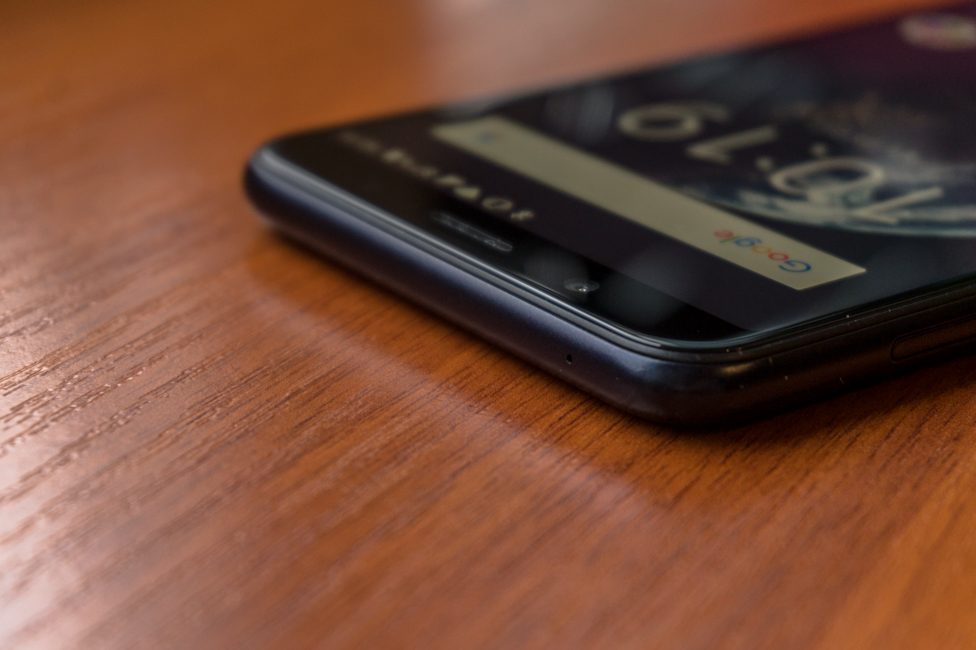 The back of the smartphone has a vertical block with cameras, which barely protrude from the case, which is good. Below the cameras, there is a single LED flash.
Further down the center, there is a round platform of the fingerprint scanner, under which we see the ASUS logo. At the very bottom, there are some service inscriptions.
Ergonomics
There is nothing unusual with ergonomics – it is standard for smartphones of such dimensions (159 × 76 × 8.5 mm) and weight (180 grams). Personally, I can use it with one hand, but I often have to change the grip to reach the top corner of the screen.
The location of the controls is convenient – the buttons on the right side and the fingerprint scanner on the back are comfortable to use.
The device does not slip from hands because of the plastic frame around the perimeter.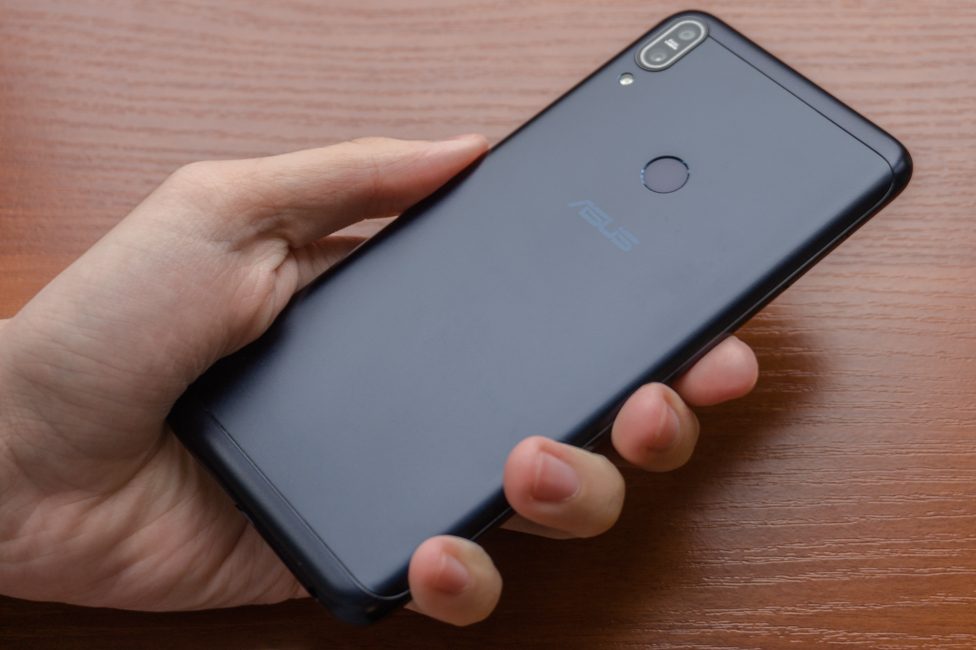 ASUS ZenFone Max Pro M1 Screen
ASUS ZenFone Max Pro M1 has a 5.99-inch display with 18:9 aspect ratio. The screen is made using IPS technology with a resolution of 2160 × 1080 pixels, with a density of 404 PPI.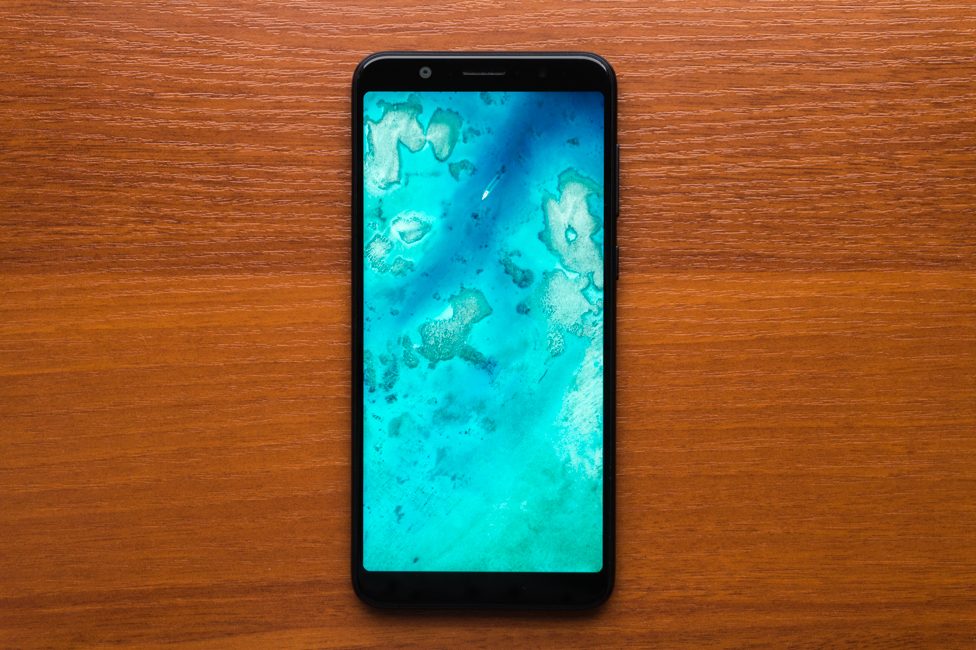 The display is okay, but nothing spectacular. Although in itself it is not bad: there's sufficient brightness and contrast.
At some angles, you can see how the picture goes into reddish shades.
By default, the color reproduction is natural, the colors are not embellished. Although I don't really like the white color, especially when compared to other smartphones. Here, for example, we see ZenFone Max Pro M1 next to Moto G5 Plus.
Adaptive adjustment of the display brightness is normal. There's night mode with adjustable intensity of a yellow shade, and a color temperature settings. There is also a feature with which display will not turn off as long as you're looking at it.
Performance
The smartphone is powered by a mid-level Qualcomm Snapdragon 636 processor, with Adreno 509 graphics accelerator. The 8-core chip is based on the Kryo 260 computing core, made on a 14-nm process technology, with a maximum clock frequency of up to 1.8 GHz.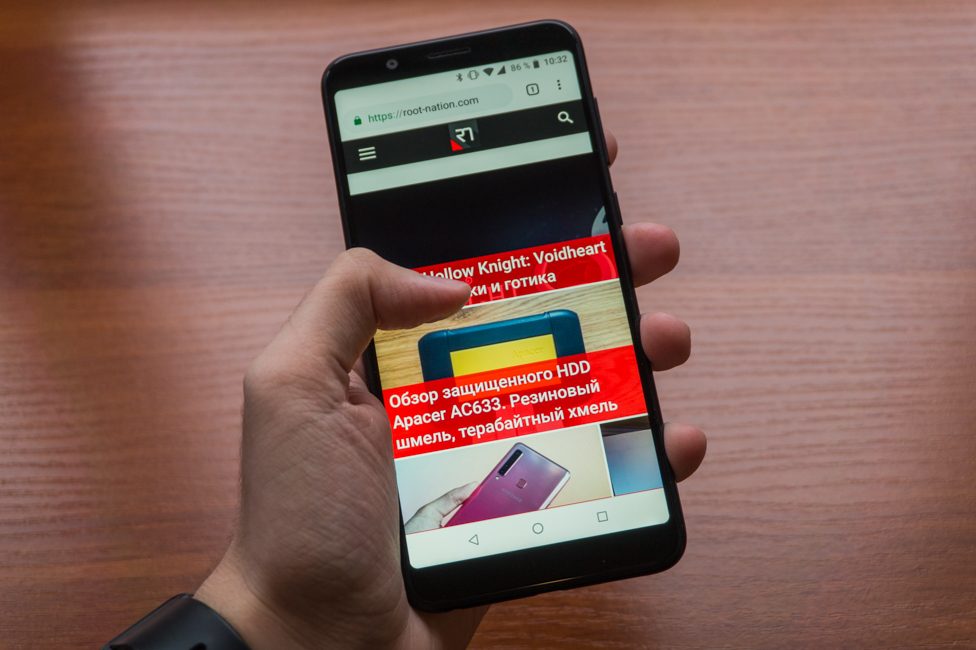 In synthetic tests, the results are as you might expect.
There are several variations of this smartphone with different amounts of memory in different regions, but I had the average modification with 4 GB of RAM and 64 GB storage. There are also models with 3/32 GB and even 6/64 GB of memory.
There is enough RAM in my version to hold about ten simultaneously running applications and switch between them without having to restart.
Of 64 gigabytes, 50.62 GB is available to the user, while the rest are reserved by the system. There is the possibility of expanding storage with microSD memory cards of up to 512 GB and you don't have to give up the second SIM card either, which is a plus. Another plus is the fact that every buyer of this smartphone will receive 100 GB of memory in Google Drive cloud storage for one year.
The smartphone works smoothly, but I wouldn't call it very fast. In general, I did not see any performance problems in everyday use. The performance of ZenFone Max Pro M1 in games is predictable – casual games are smooth, and you can play more complex games at medium or high settings; it depends on the game.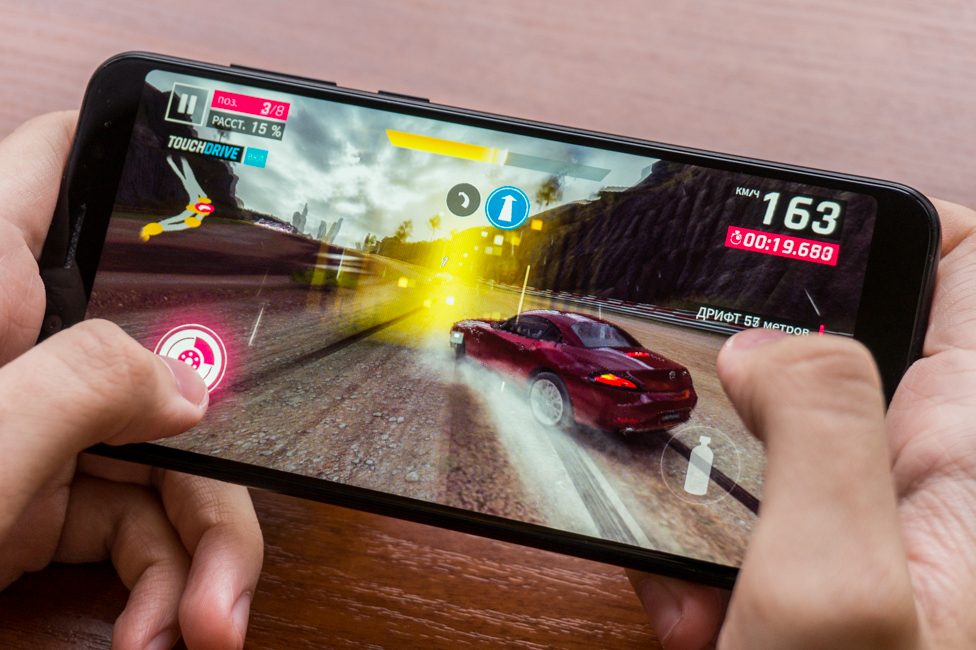 Playing WoT Blitz with maximum graphics is possible, but the FPS will be a bit unstable. On average, you can expect 35 fps, but in heavy scenes, there can be drawdowns up to 20. Asphalt 9 works fine on high settings. PUBG Mobile is quite playable on high, but it looks smoother on medium ("balance").
ASUS ZenFone Max Pro M1 cameras
The main camera of the smartphone is dual – the main module is 13 megapixel, the aperture is f/2.2, the focal length is 25 mm, the focusing system is PDAF, and the additional module is 5 megapixel, f/2.4 is needed to determine the depth of field (or in simpler terms to blur the background).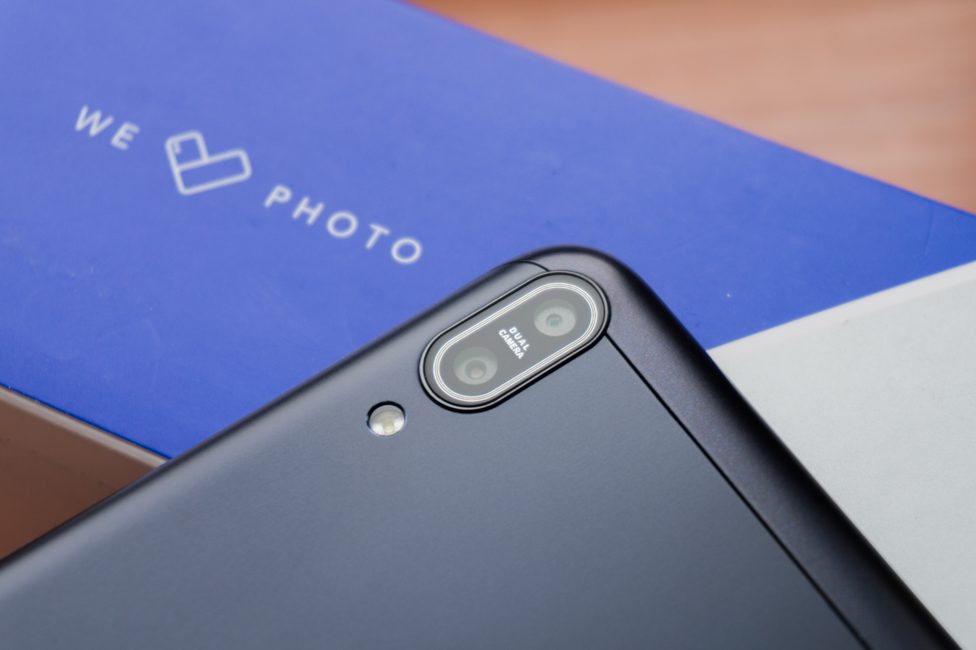 ASUS ZenFone Max Pro M1 makes decent photos. Although sometimes automatic lightens the picture too much. Of course, it'd be better to fix this with the HDR mode, but it does not always work out. Firstly, it processes the image way to slow, even if taken under excellent conditions. Secondly, if the light around is dim, the pic will eventually come out blurry.
PHOTO EXAMPLES IN FULL RESOLUTION
There are no questions about the phase autofocus as a whole, and the minimum distance to the subject is about 6 cm. As for the bokeh mode, it works so-so – it is often wrong and incorrectly separates the main object from the background.
The video is written in maximum resolution up to 4K. In general, it turns out fine, but there is no electronic stabilization even in Full HD.
In short, the camera is average, for a smartphone with such a price tag, but Xiaomi Mi A2, for example, is miles better.
The front camera is 8 megapixel (f/2.2), with a focal length of 26 mm. Pretty ordinary, nothing special. Bokeh mode is also available, but it works no better and no worse than the main one.
Frankly, I did not like the camera application. It feels like it has been here since Android 4.x. At least, it looks exactly like that, and it looks bad compared to the shell. In terms of functionality, there's nothing new either: several standard shooting modes and color filters. There is no full-fledged manual mode – although you can manually set the ISO, white balance and change the exposure. But again, the implementation is very inconvenient.
Unlock Methods
The fingerprint scanner on the back works well and makes virtually no mistakes. The unlock speed of the smartphone is not lightning-fast, like with Huawei smartphones, but you can't call it slow either. It's alright.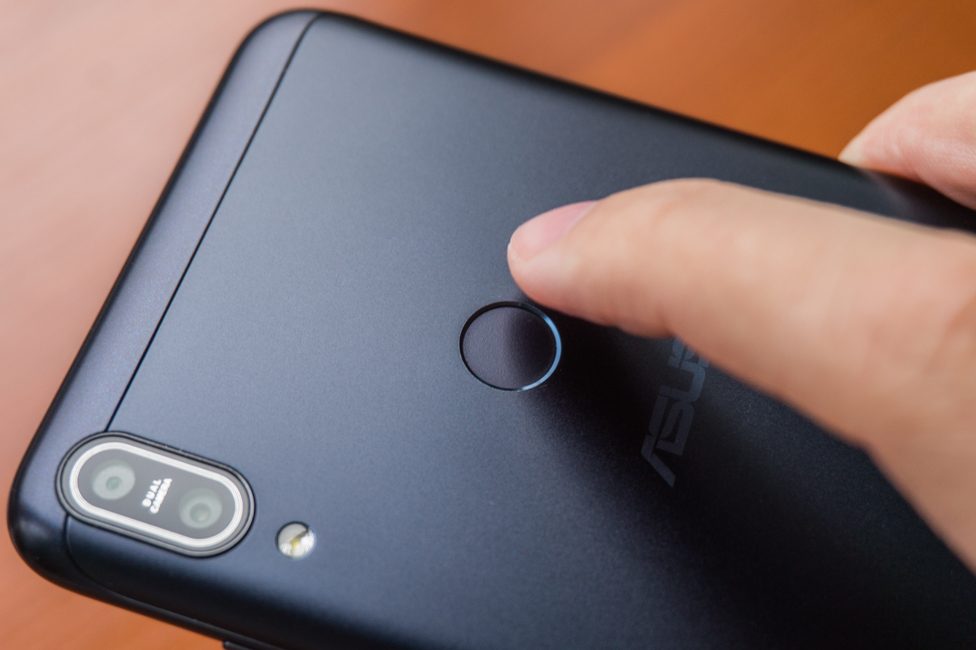 The scanner has no other functions safe for unlocking and app authorization.
In addition to the scanner, you can unlock ASUS ZenFone Max Pro M1 with your face – the front camera is used for this and the method works well in good light. But in complete darkness or even in weak lighting it refuses to work.
ASUS ZenFone Max Pro M1 battery life
The phone boasts a long battery life, which is one of its main pros. There is a non-removable 5000 mAh battery, but the smartphone does not look like a thick brick. Nothing indicates that there's a massive battery inside.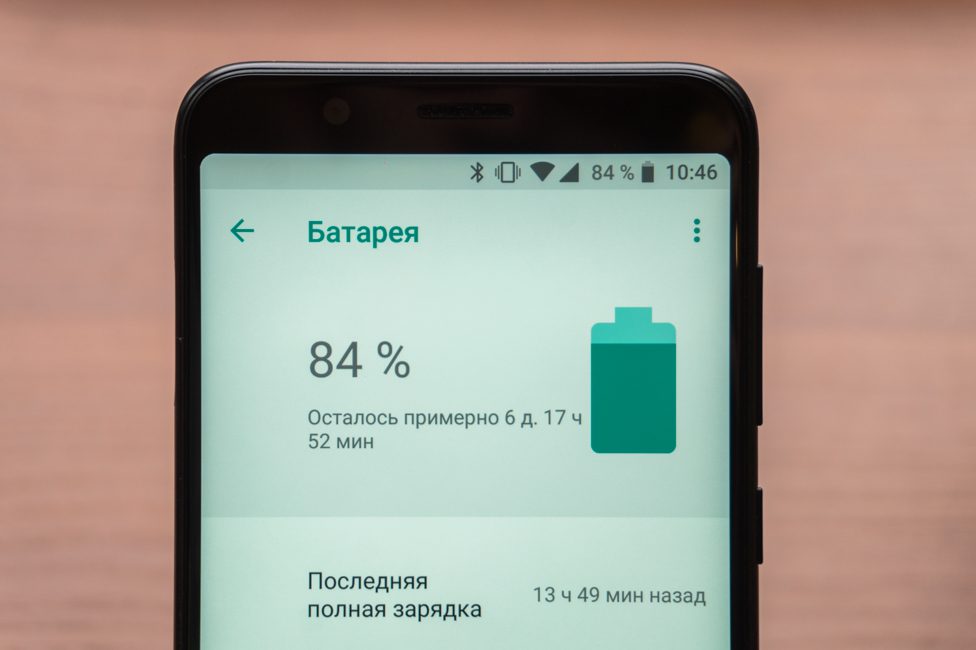 ZenFone Max Pro M1's battery life is impressive. Even a very active user it will be using the phone for two days. The smartphone shows 9-10 hours of screen activity with 55-72 hours since the last charge.
Everything, of course, depends on the operating scenario. But I think this result will suit any user. And if you use the device sparingly, you will charge it generally 2-3 times a week.
The bundled charger shows the following results:
00:00 — 16%
00:30 — 37%
01:00 — 60%
01:30 — 81%
02:00 — 94%
02:30 — 100%
Sound and communication
The speaker is loud, you can hear the other person very well in virtually any conditions.
The main multimedia speaker is located on the bottom, which is why the sound can be muffled a bit. In general, the speaker is not bad – it sounds loud and clear, the sound is not distorted even at maximum volume.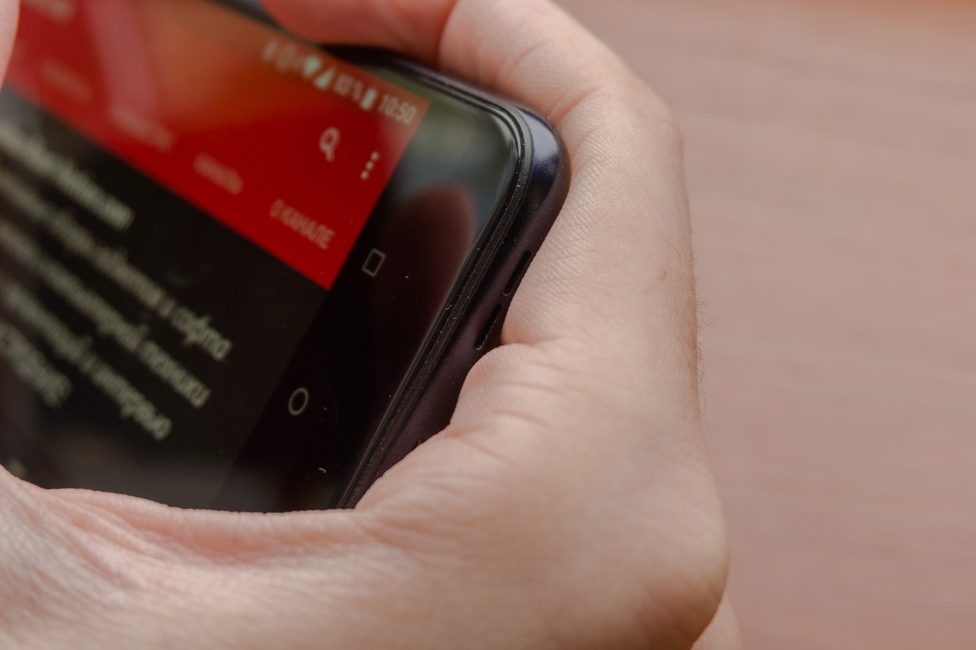 In headphones, the sound is not bad. I had enough volume reserve, the quality also suited me. But what is a little upsetting is the complete lack of rudimentary audio settings – there is neither an equalizer nor any other sound effects.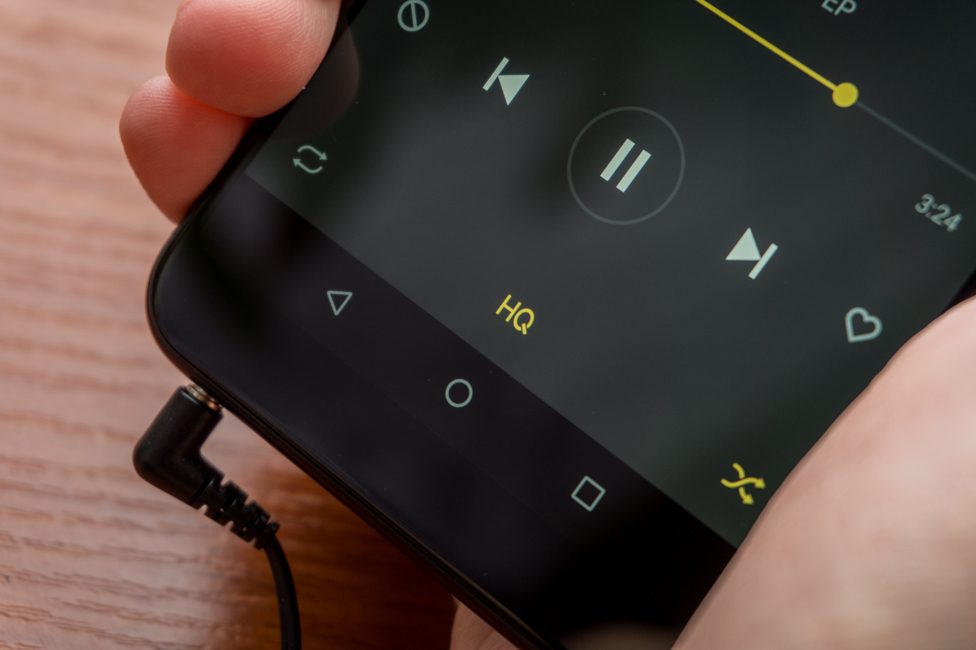 The Wi-Fi 802.11 b/g/n module works fine, but unfortunately, it does not support networks operating at 5 GHz. However, there's Bluetooth 5.0. There are no comments on the GPS module (A-GPS, GLONASS, BDS) – it works fine. The mobile network is also great.
What's important is the inclusion of NFC module, which is quite a significant advantage over Huawei P smart+ and Xiaomi Mi A2. Although my test model had no module – for some reason.
Firmware and software
ASUS ZenFone Max Pro M1 is running on Android 8.1.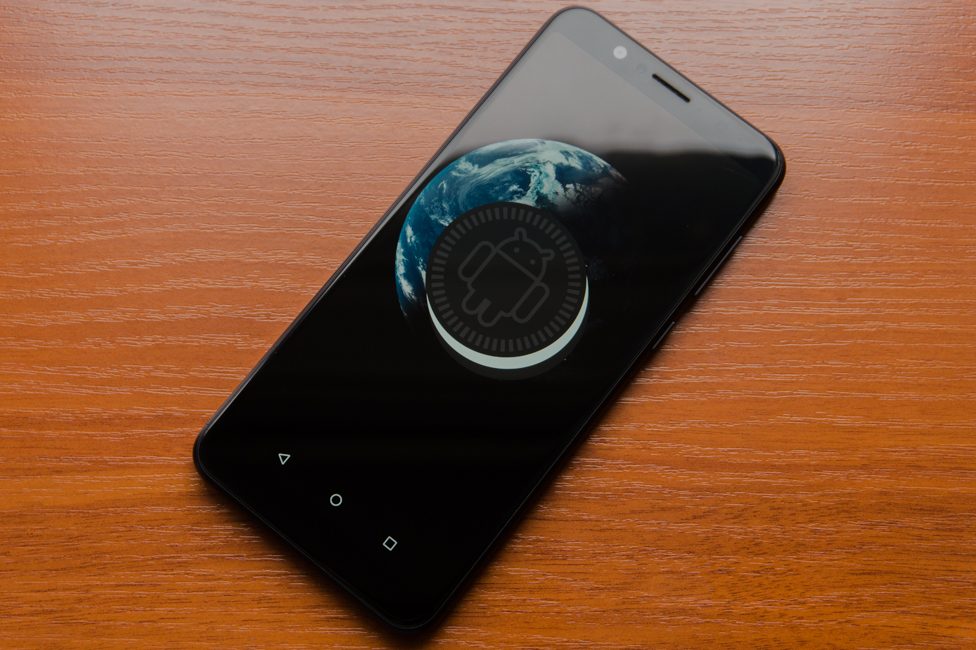 Of course, I would like to call the system clean, but this is not quite true, although in general the appearance of the shell is very similar to default Android.
This smartphone is not a member of Android One program, so there are several apps directly from ASUS. These include voice recorder, calculator, Service Center, and even an FM radio. In addition to these, the system has Facebook applications pre-installed with its Messenger and Instagram. Plus, sometimes there are elements of the system in ZenUI style.
There's also ZenMotion: double-tap to turn on or off the screen, as well as some gestures on the deactivated screen.
Verdict
ASUS ZenFone Max Pro M1 is a very competitive device with lots of pros. A good display, decent power, a huge battery, and NFC.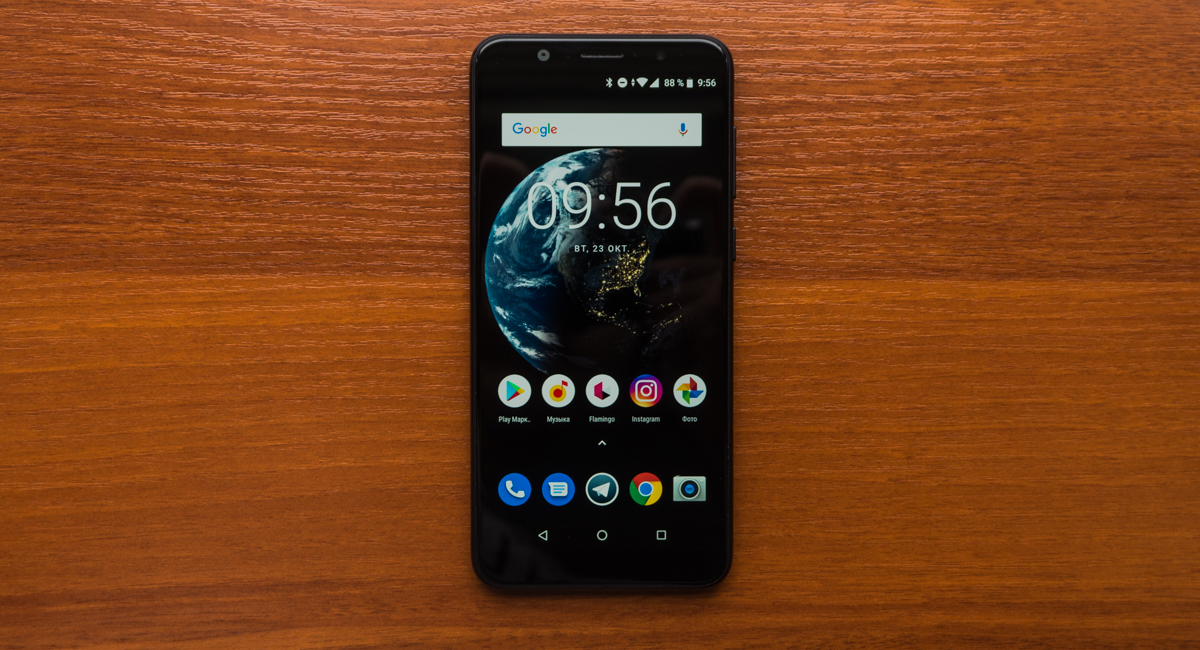 On the other hand, the design is overly simplistic, the camera is subpar. We can't ignore single-band Wi-Fi and the old-fashioned microUSB.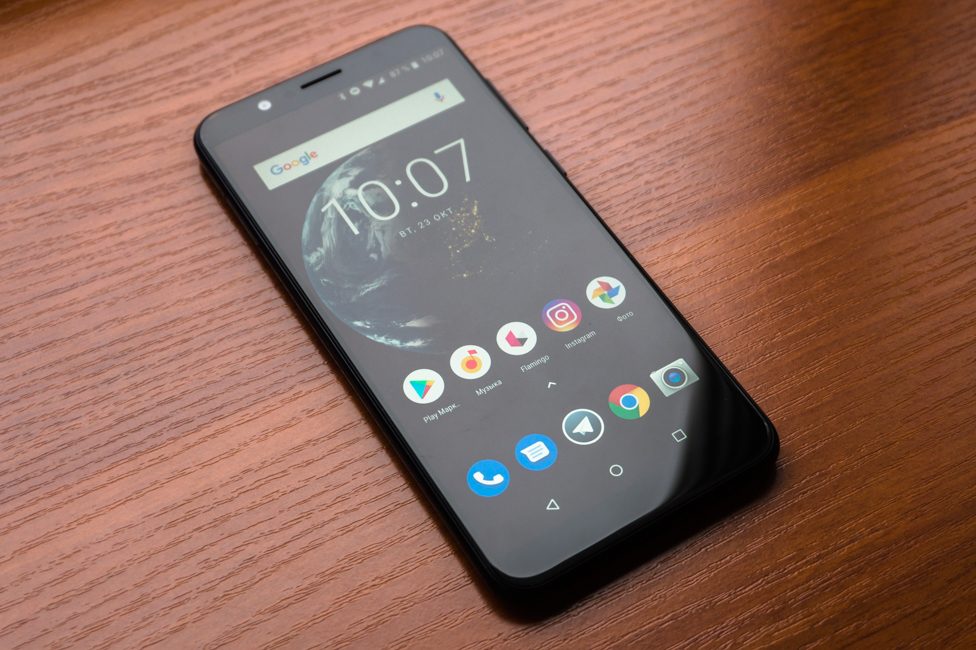 Overall, ASUS ZenFone Max Pro M1 is a good phone for those who don't care about the trendy features. If you want a neat little workhorse, the device is for you.