Today let's talk about the new smartphone that is entering the market – Honor 10i. In terms of positioning, it's a mystery. I mean this is Honor 10 Lite with some minor differences. Let's try to find them and understand what changes warrant a purchase.
Technical characteristics of Honor 10i
Display: 6.21″, IPS LCD, 2340×1080 pixels, 19.5:9 aspect ratio
Chipset: Hisilicon Kirin 710, 8-core, 4 core Cortex A73 with a frequency of 2.2 GHz and 4 core Cortex-A53 with a frequency of 1.7 GHz
Storage: Mali-G51 MP4
RAM: 4 GB
Permanent memory: 128 GB
Support for microSD memory cards: up to 512 GB
Wireless networks: Wi-Fi 802.11 b/g/n, Bluetooth 4.2 (LE, A2DP), GPS (A-GPS, GLONASS, BDS), NFC
Main camera: triple setup, 24 MP main module, f/1.8, PDAF; ultra-wide-angle module 8 Mp, f/2.2; 2 Mp f/2.4 auxiliary depth sensor
Front camera: 32 megapixel, f/2.0, 0.8µm
Battery: 3400 mAh
Dimensions: 154.8×73.6×8 mm
OS: Android 9.0 Pie with EMUI 9.0.1 Shell
Weight: 164 g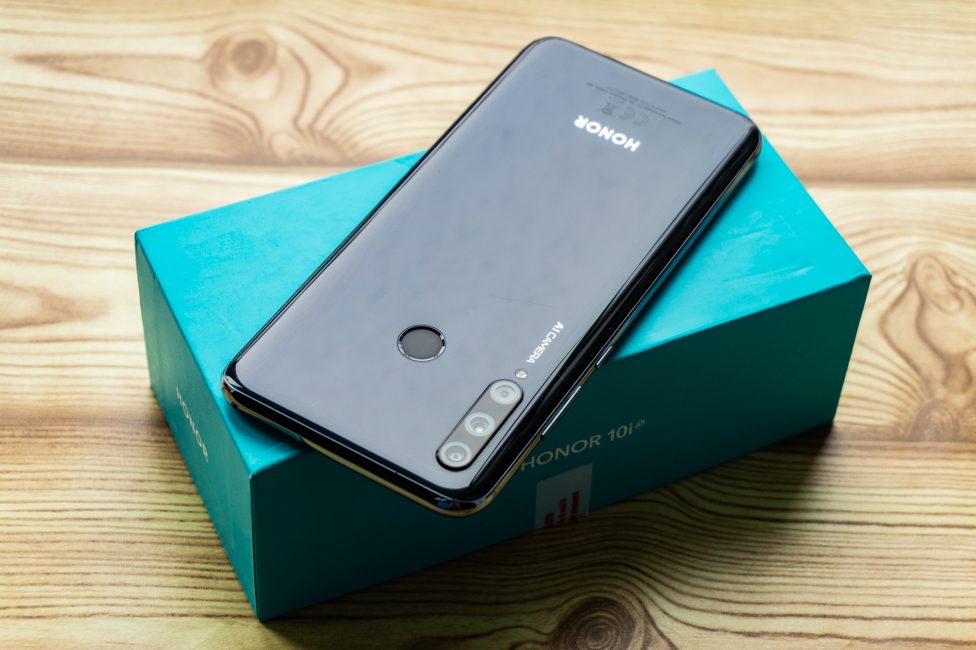 Price and positioning
The smartphone goes on sale at a price of $285. This is the version with 4 GB of RAM and 128 GB of storage. Other options are not provided. There will be two colors of the case: blue and black.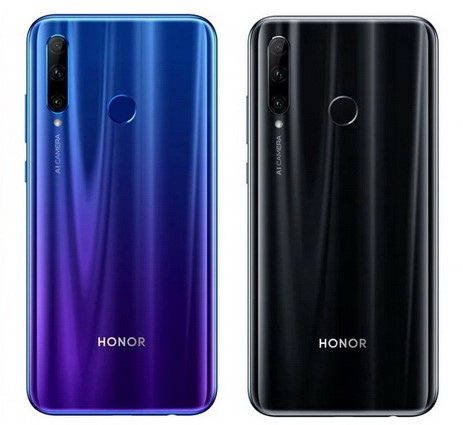 Now, I will address and refer to the review of Honor 10 Lite. There will be many reasons for this, so I highly recommend that you read the material .
Read also: Honor 10 Lite review – Affordable water-drop notch and NFC
What's in the box
The smartphone comes in a simple blue cardboard box. With the test sample, there was a power adapter (5V/2A), a USB/microUSB cable and a SIM card eject tool. In addition, there's a protective case inside.
Design, materials and build quality
If you've seen Honor 10 Lite, then the design of Honor 10i won't impress you. It is the same style that we have all got used to. In front, small bezels and a drop-shaped notch under the camera on top. The field under the screen is also larger than the rest. 10 Lite was the first smartphone with the "drop", which I personally reviewed. Then it seemed something fresh: I was only happy to see the big notch go away.
Since then, it has been implemented everywhere – the flagships, the budget phones. So, Honor 10i doesn't look unique in terms of design. Of course, the drop-shaped notch is still a universal solution, albeit a bit boring by this point. All is subjective, surely.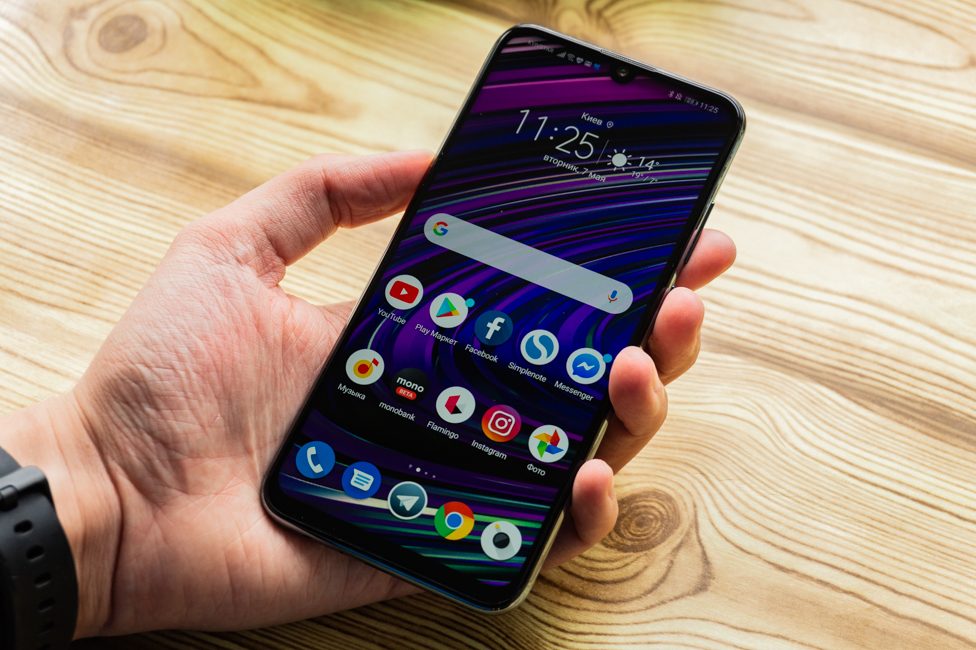 The distinctive feature of smartphones from Huawei are their backs and varieties of color palette. But in any barrel of honey there is a vertical block of cameras, is not it? And now we see the first difference from 10 Lite. Two separate eyes, which were in the latter, have been merged into one block, and now the third module has been added to them.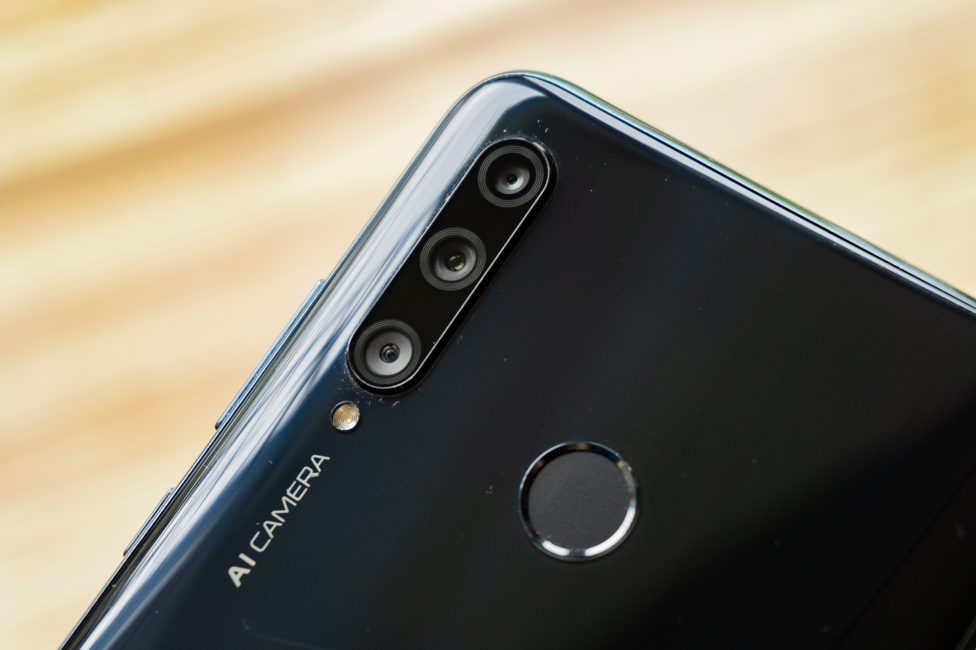 There are no more differences on this, if you do not pay attention to the inscriptions at the bottom. They are now horizontal and very attentive readers may notice the new Honor logo. In other models, we have exactly the same situation – black is without a gradient, but with iridescent effect. It is unobtrusive and should not angry any lovers of conservative design.
The bezel around the perimeter gives the impression that it is made of polished metal. But it is not so – it is plastic. The back part is made of a similar material, although according to external signs it is very similar to glass. The fit of all these parts is ideal – a definite plus of the smartphone.
Perhaps the one thing that upsets me is how good of a fingerprint magnet this phone is. The cover is a simply a must. The situation is aggravated by the cover, which quickly becomes covered with scratches and scuffs. There is an oleophobic coating on the front. A protective film is glued out of the box, but in my case it was badly scratched and I took it off.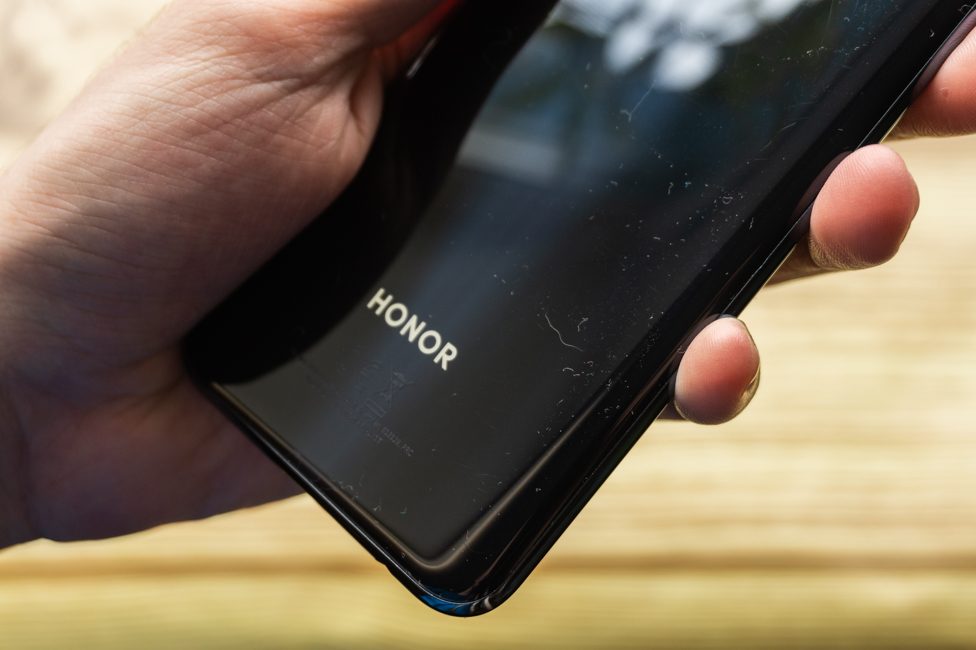 In general, the appearance is alright, certainly not bad. But the materials need a small upgrade, like the glass behind. Or at least do something about the scratches.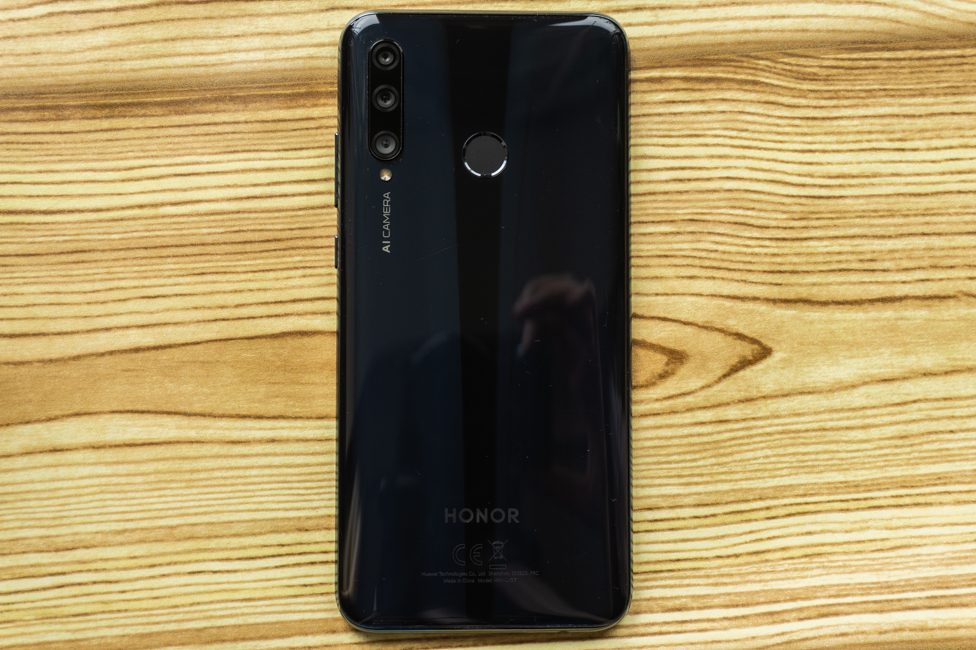 Elements' configuration
For this part, almost no difference. On the front on the top we have a front camera and an earpiece speaker with proximity sensor. Below is a light sensor. But what happened to the notification indicator?
On the right there's the power and volume buttons, on the left there's nothing.
The bottom has a 3.5mm port, a microphone, a multimedia speaker and a microUSB port. For the latter, frankly, the manufacturer should be ashamed. This is not a budget phone, after all.
On the top is a second microphone and a combo slot for two nanoSIM cards or one SIM card and a microSD memory card.
Behind is a block with cameras, a flash and a vertical AI Camera inscription. In the center there is a fingerprint scanner, below is the Honor logo with service markings.
Ergonomics
There are absolutely no differences compared to Honor 10 Lite. The phone has completely identical dimensions —154.8×73.6×8 mm. By weight, the difference is +2 grams, so no difference.
Consequently, I cannot tell you anything new about ease of use. Normal dimensions, you don't really have to change the grip – only if it is necessary to reach the distant areas of the screen. Buttons and scanner are in the usual places, using these controls is easy.
Honor 10i Display
In this regard, nothing new. The diagonal is 6.21″ with 19.5:9 aspect ratio, an IPS LCD matrix with a resolution of 2340×1080 pixels and a density of 415 pixels per inch. This display can be characterized as a high-quality IPS with good color reproduction and good viewing angles.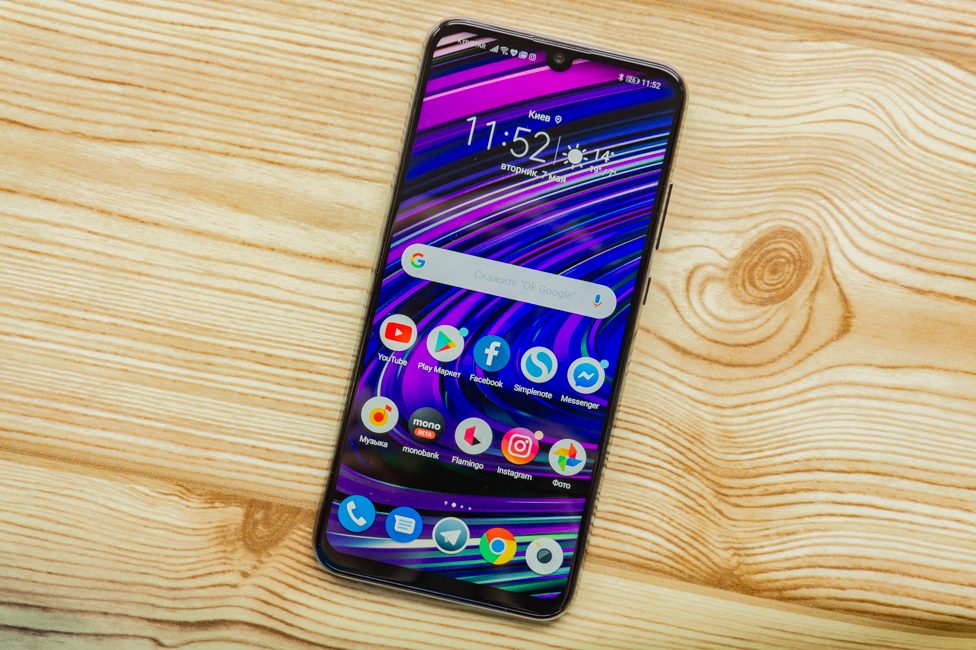 The stock of brightness is enough for almost any conditions, but it would be nice to add a little maximum level. When you look at the screen at certain angles, the dark shades can get distorted. There are two color modes: normal and bright.
I liked the bright mode (the standard is dim), but I did not appreciate the white balance – too cold.
It is good that this can be corrected very quickly with the help of the color temperature setting or pre-made profiles. In addition, you can turn on eye protection, reduce the screen resolution to HD+ (to save battery) and fine-tune the hide/show notch.
Automatic brightness works great. However, it is important to remember that the sensor is located at the bottom of the front panel.
Performance
Honor 10i works on the still-current mid-performance chip, the HiSilicon branded Kirin 710 line. It consists of 8 cores: 4 Cortex A73 cores with a maximum clock frequency of 2.2 GHz and 4 Cortex-A53 cores with a clock frequency of 1.7 GHz. Mali-G51 MP4 is the graphic accelerator.
The first truly important upgrade is the amount of memory. And I mean both RAM and storage. 10 Lite had  3GB of RAM, and 32 or 64 GB of storage. In Honor 10i we have 4 gigabytes of RAM and 128 GB of storage. Well done, Honor.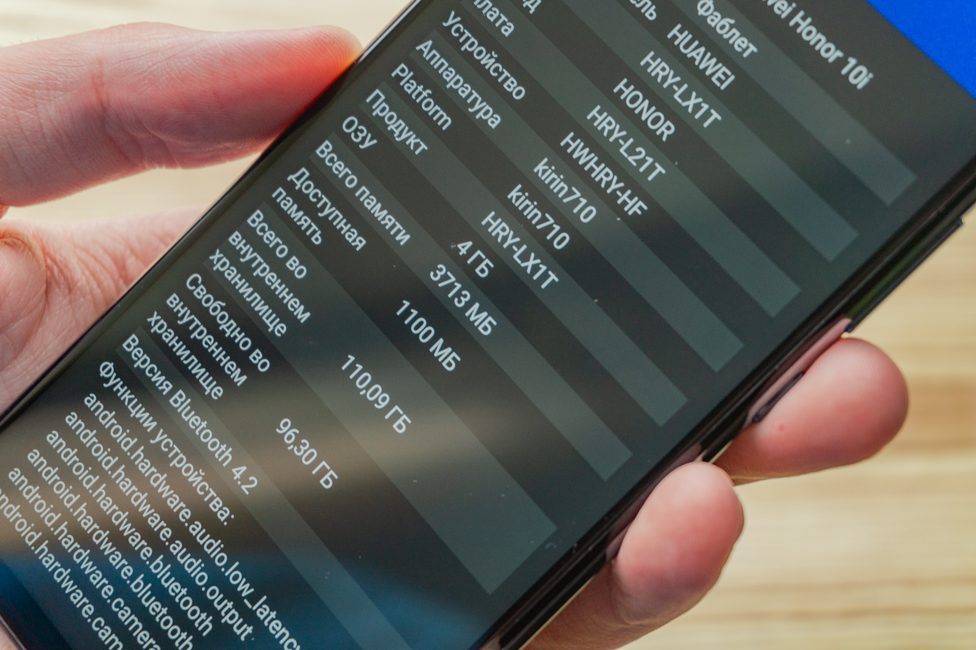 This RAM is more than enough for normal use and the applications do not reboot. Much better than the aforementioned model. The storage is much better – out of 128, 110.07 GB are available. This, I think, is more than enough for anyone, and even a combined slot is not a serious drawback.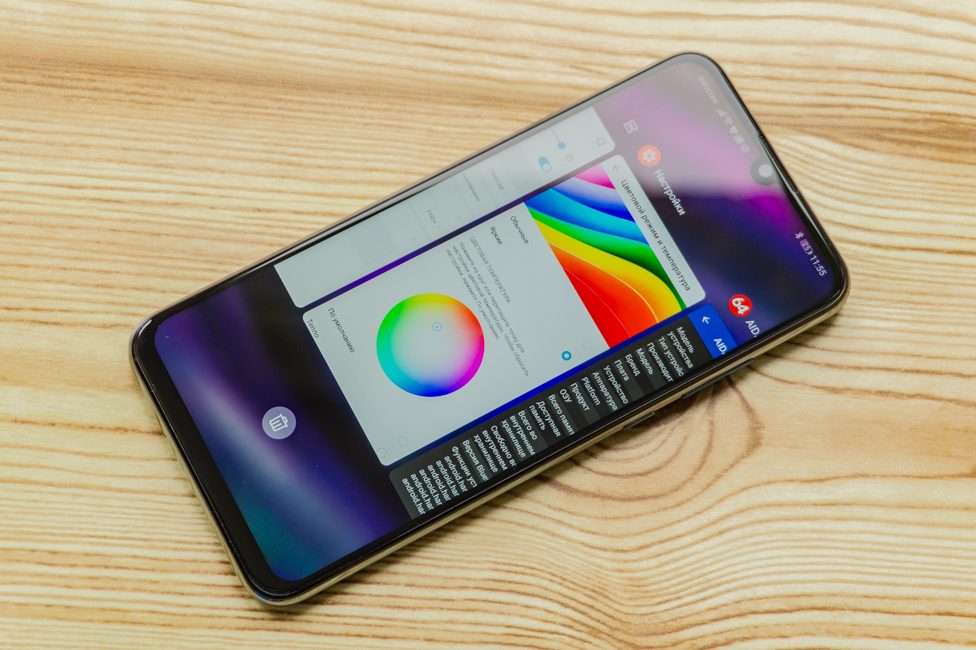 Honor 10i is both fast and smooth. It works quite fast and I did not notice any lags. The gadget supports GPU Turbo 2.0 technology. To activate it, as before, the game must be added to a separate "Game Center" application with the acceleration included.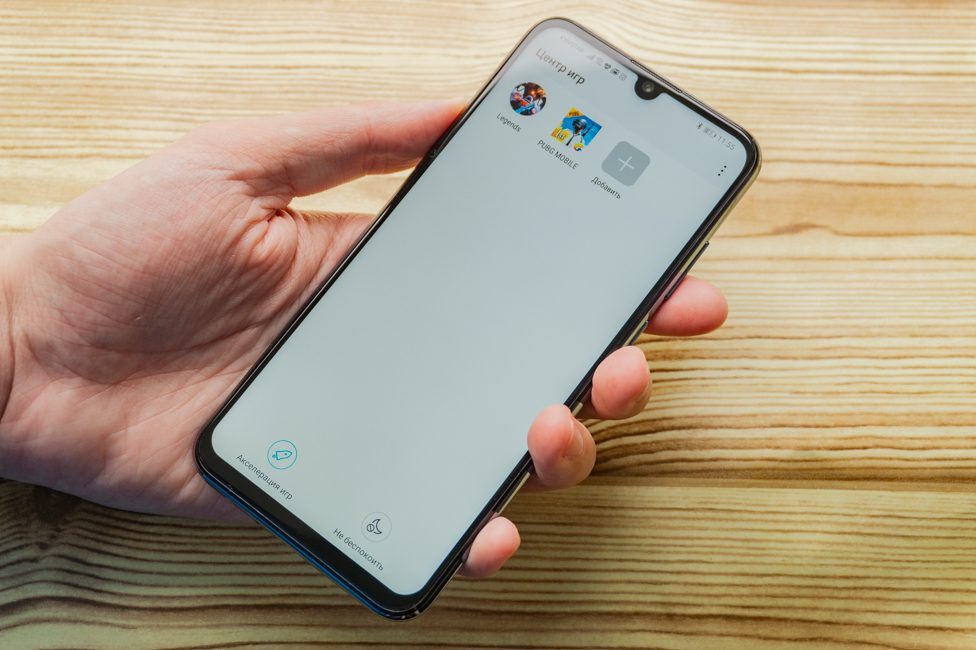 Actually, Honor 10i is great for games. PUBG Mobile is available on high settings, and it runs quite well when launched as described above. I would recommend Shadowgun Legends on average parameters, that way there are practically no FPS drawdowns.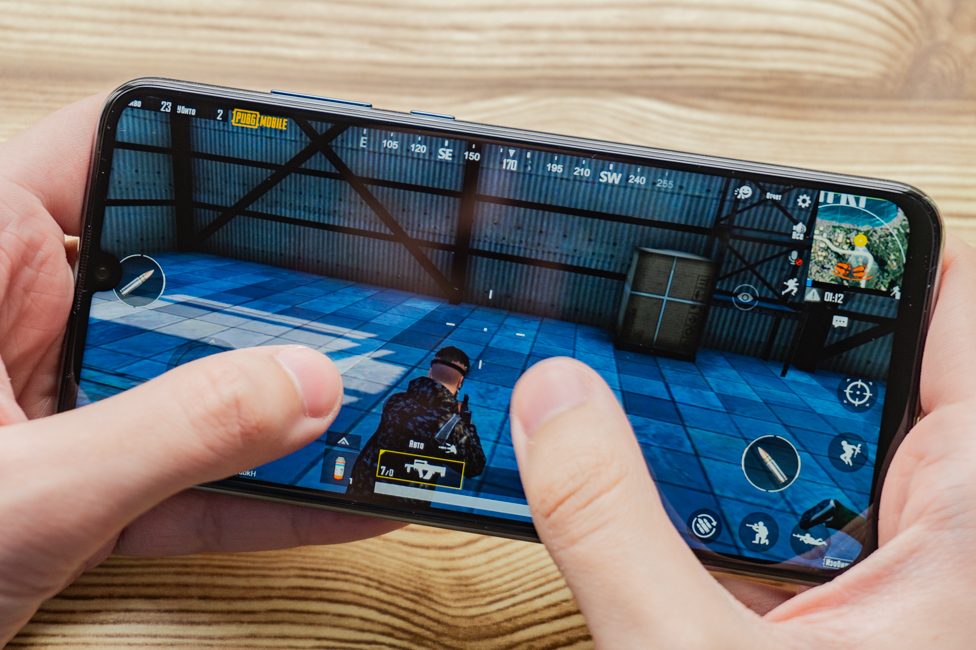 Honor 10i cameras
The second obvious difference, as we found out, is the third sensor in the main camera. But there is something else – the main module is now represented by a 24 Mp matrix (instead of 13 Mp), optics with f/1.8 aperture and PDAF focusing. Auxiliary depth sensor 2 Mp (f/2.4) is still here. The new addition is an 8 Mp (f/2.2.) ultra wide-angle module.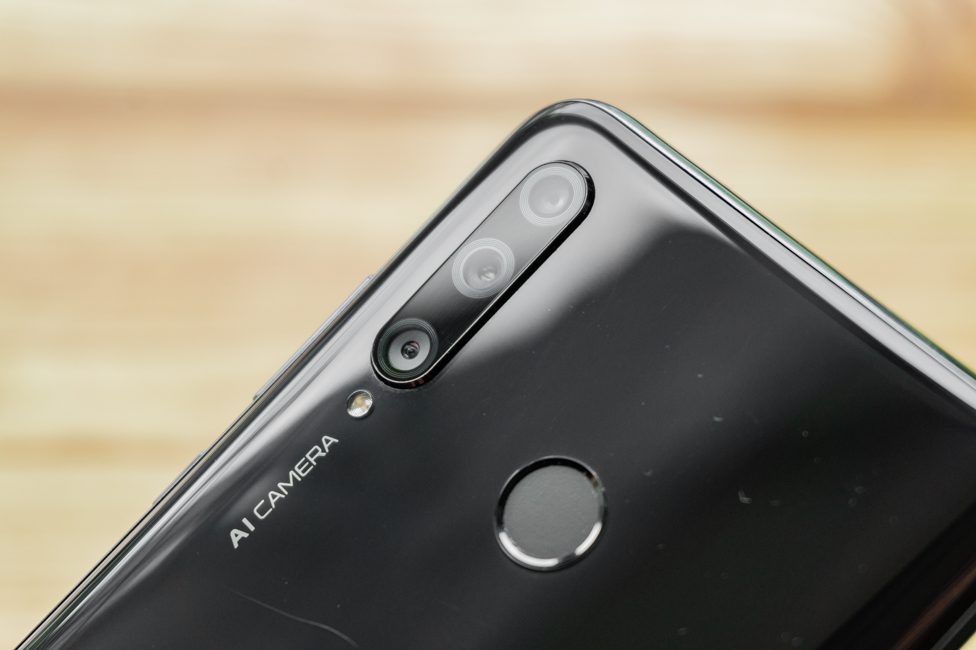 Despite the increased number of megapixels, I won't call the camera improved. The quality of the photos is about the same. The details are about the same, on the street and in the room. Normal camera, okay, but not the best in its class. Although I liked the colors.
PHOTO EXAMPLES IN FULL RESOLUTION
With bokeh effect, the smartphone is doing quite well – getting a high-quality background blur is possible, but it's important not to overdo the degree of the blur itself. AI is supported, as you already know. Does it help? It depends on the scene itself. The contrast can get a bit too much, to my taste.
But the most important thing is super-width. I wouldn't call it a life-changing feature, to be honest. These are trends, nothing more. The maximum viewing angle is 120°. But a minor and frequent flaw is that the white balance is different from the standard camera module and not for the better.
PHOTO EXAMPLES IN FULL RESOLUTION
Honor 10i shots video in full HD resolution at 30 or 60 FPS. The quality can be regarded as mediocre, but at least electronic image stabilization is working.
The front camera boasts 32 megapixel (f/2.0, 0.8µm). It offers decent details, but photos are a bit too noisy. There are various effects – imitation of different flashes and blurring of the background.
The standard camera application has the following shooting modes: aperture, night, portrait, manual, slow-motion, panorama, augmented reality, HDR, accelerated video, filters and watermarks.
Unlocking Methods
Huawei and Honor devices have always been distinguished by their excellent authentication methods. The fingerprint scanner is traditionally very fast and extremely stable. And, of course, it can perform a number of other actions: launching the camera, answering calls, turning off the alarm, opening the notification panel and scrolling through photos in the gallery.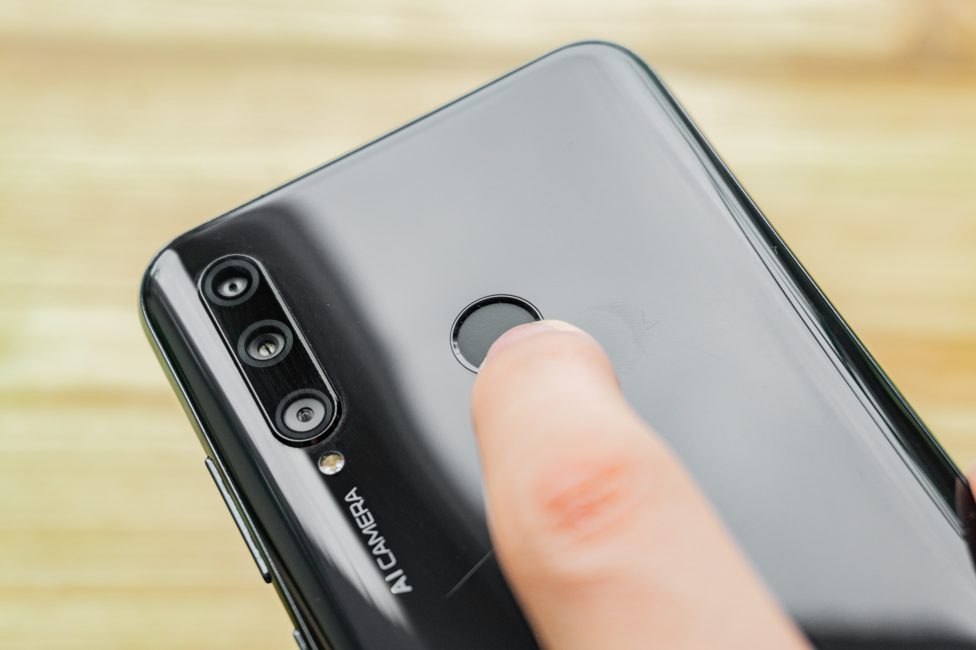 Unlocking with face works well if there is enough light. In not, the brightness of the screen gradually increases until the owner (or other person) becomes visible. This process is slow, but it works more often than not.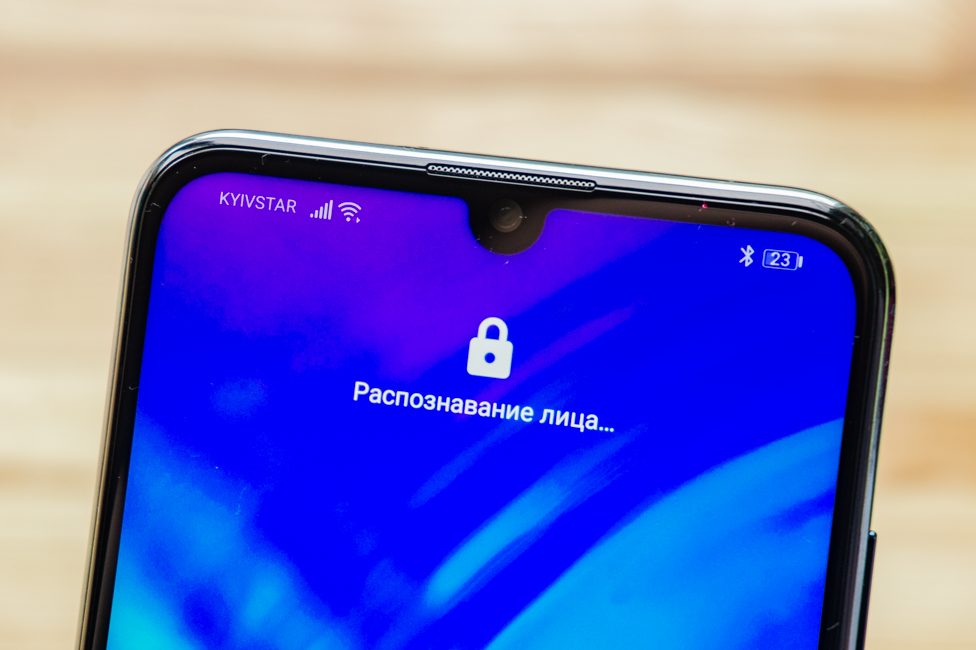 Honor 10i battery life
Honor 10i has the non-removable battery with a capacity of 3400 mAh – the same one. As a result, the smartphone is able to work for a relatively long time from a single charge. With more or less active operation, it works from morning until late evening. The display is active for 6-7 hours.
For approximately equivalent time (6 hours on average) the phone works in moderate mode, in which one charge is enough for the next day. Of course, I do not speak about various energy-saving modes or fine-tuning of background processes. In general, the battery is alright.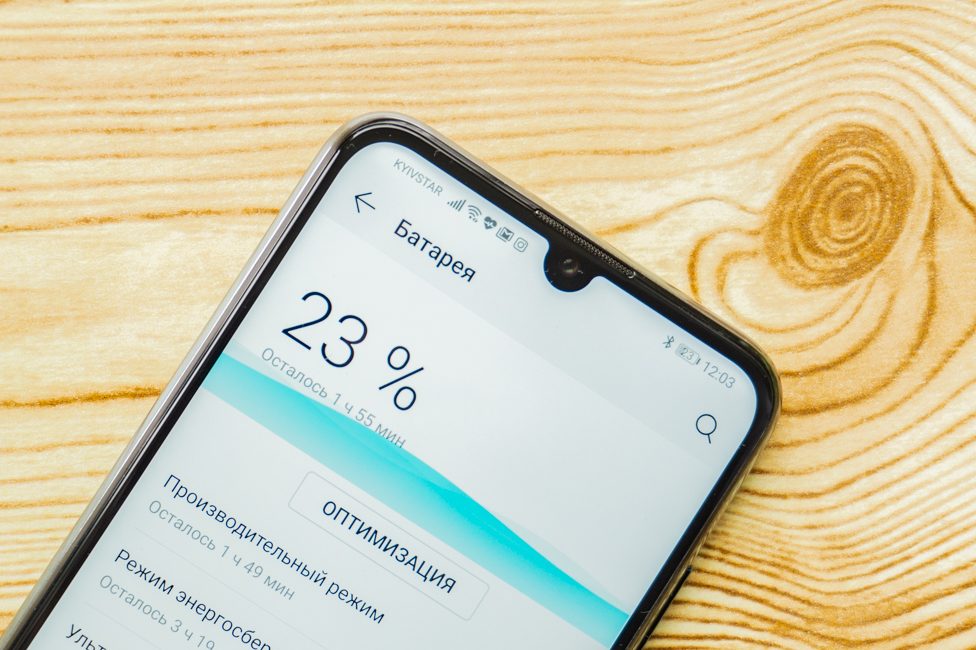 The charging times:
00:00 — 8%
00:30 — 33%
01:00 — 60%
01:30 — 87%
02:00 — 100%
Sound and communication
The sound is the same. Good earpiece speaker and a mediocre multimedia speaker – as before. At medium volume it's fine, but at high to maximum the low frequencies get cut off, and the music sounds flat.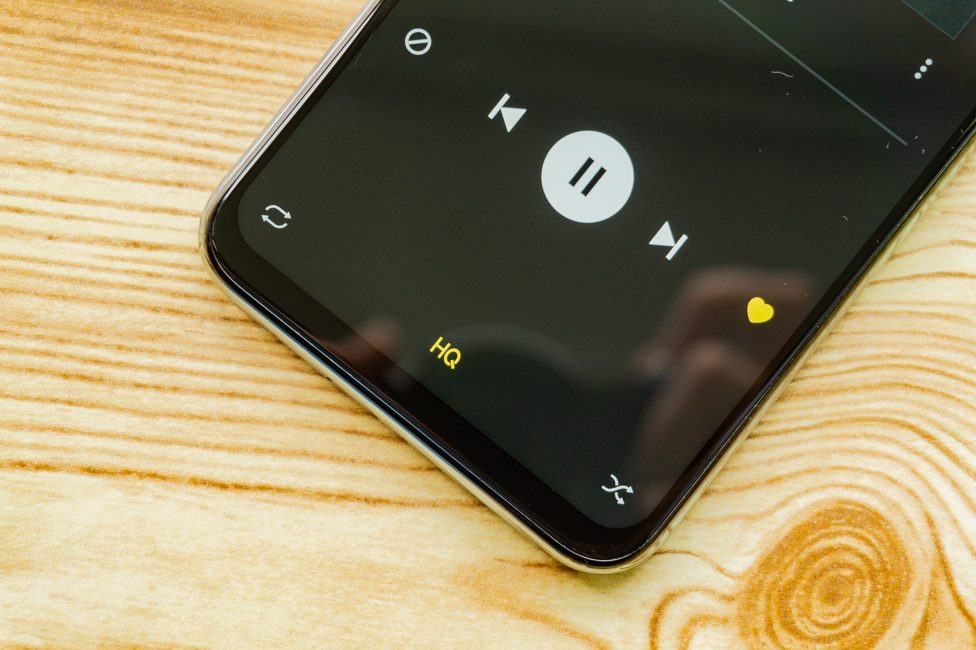 In headphones, playback is slightly better. For wired headphones, there are additional Huawei Histen audio effects.
But you choose a Bluetooth headset, the sound enhancement effects are not available.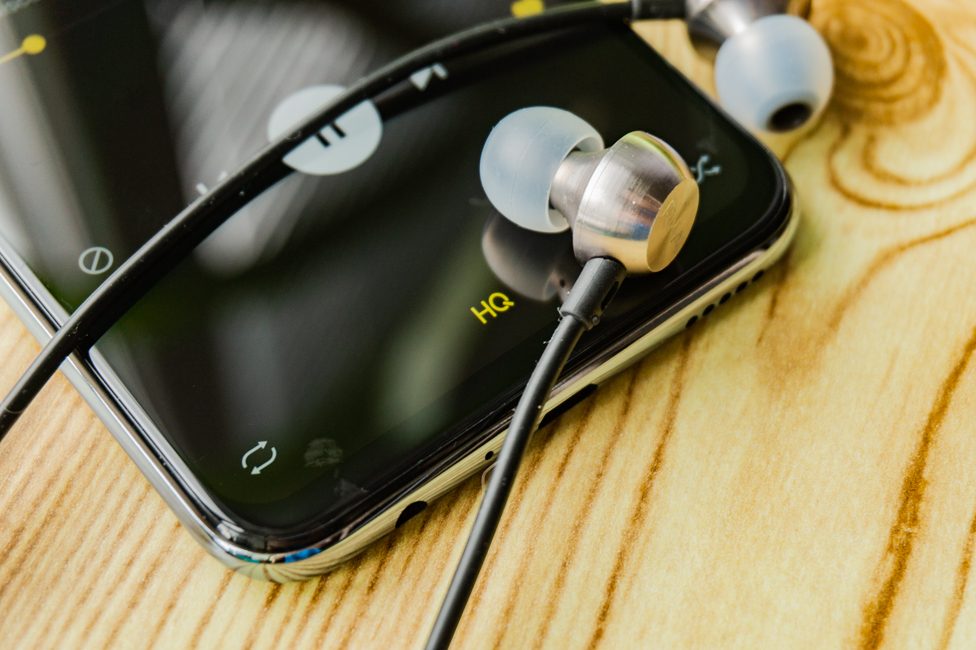 Now, the wireless modules are also nothing new. But why Wi-Fi 802.11 b/g/n and where is the support for 5 GHz networks? Not good, not good. The remaining networks work as expected – not the newest Bluetooth 4.2 (LE, A2DP) and accurate GPS-module (A-GPS, GLONASS, BDS). NFC is supported as before. It would be extremely stupid to lose it now. But 2.4 GHz Wi-Fi is just sad.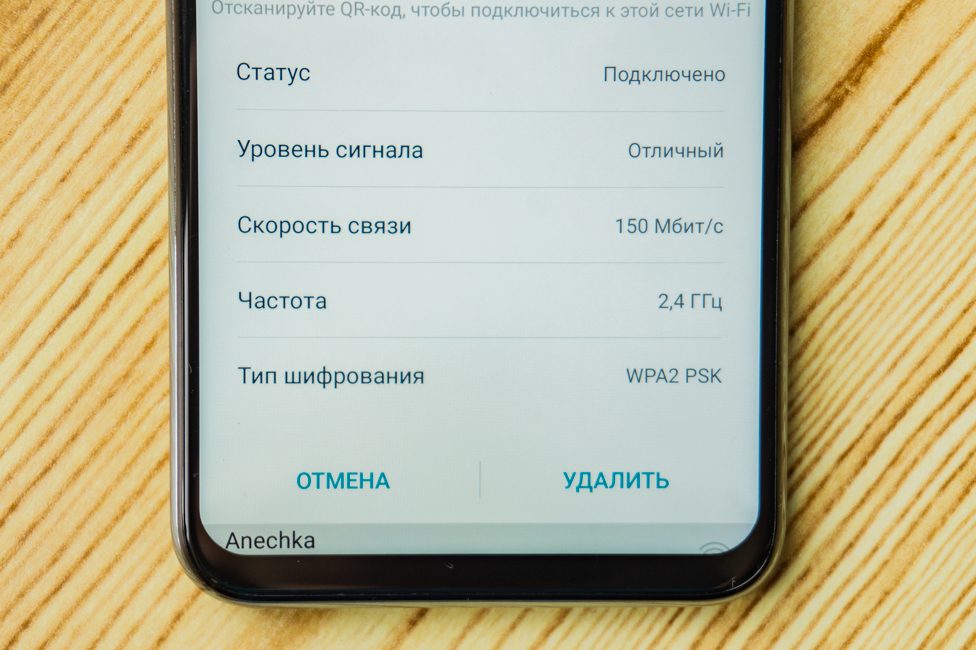 Firmware and software
Honor 10i runs on the good old EMUI 9.0.1, under which Android 9.0 Pie is hidden. It has all the features of the original system and a wide range of other features. Gesture control, flip the device to mute the sound, lift to turn on the display and so on.
You can learn more about the software part from other reviews, there were no distinctive features characteristic only of Honor 10i.
Verdict
As an upgrade, Honor 10i did not disappoint. It retained all the features of Honor 10 Lite (good design, screen, power and battery), but there's no real reason for it to exist since there are only few new things: a trendy triple-camera setup and more RAM.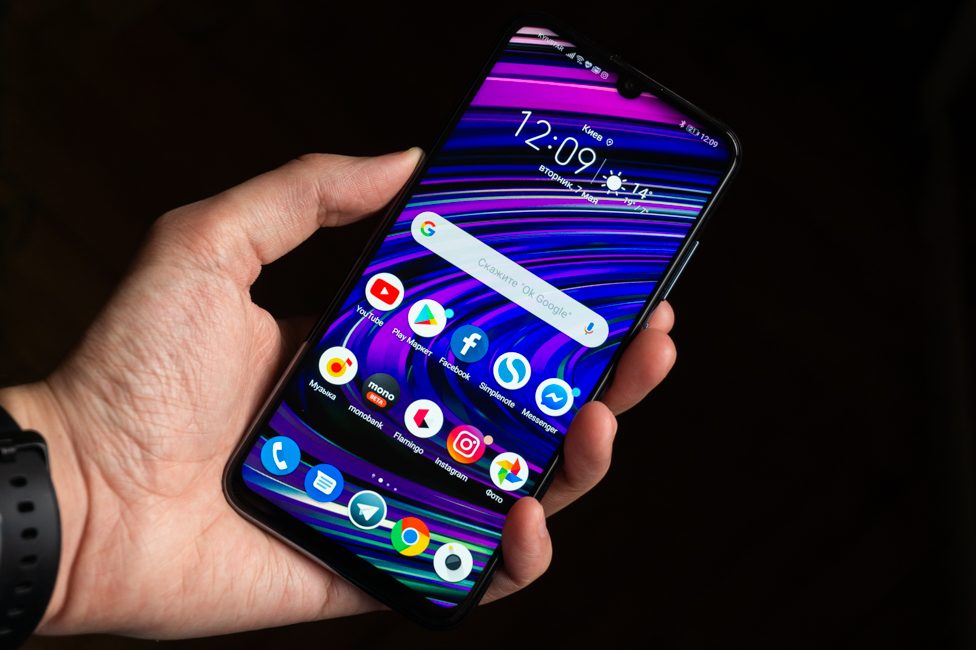 Some things remain a mystery: no Wi-Fi ac or Type-C. If this was 2018, it wouldn't be a problem. But now every phone has these things. Honor 10i has no aces up its sleeve.  Thankfully, most of the features are still at a competitive level.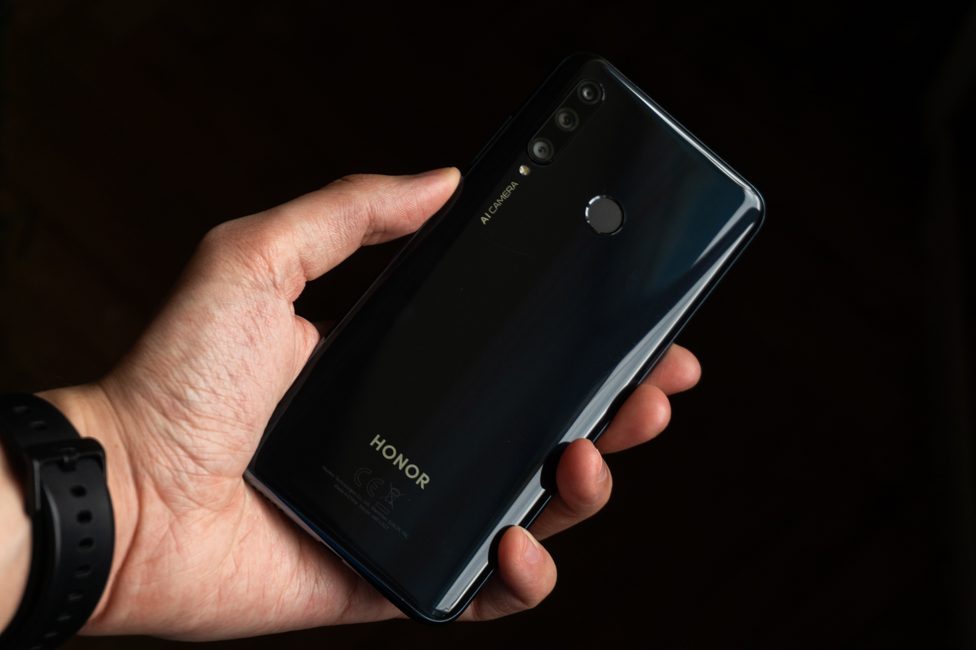 Subscribe to our accounts: