The relatively young Infinix Mobility brand, which is part of the large Chinese corporation Transsion Holdings, is only now entering the European markets. Today we get acquainted at once with two smartphones of a brand — the inexpensive Infinix HOT 11S NFC and Infinix SMART 6. Let's try to find out what the new products are capable of and who might want to use them.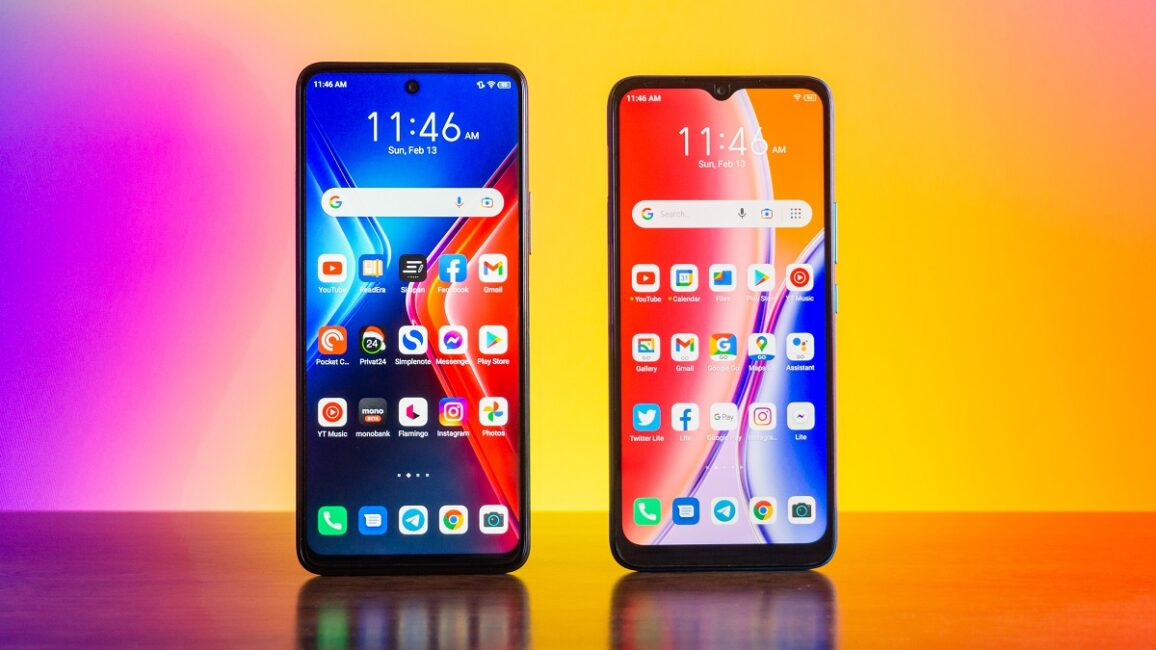 About the brand
As I mentioned at the beginning, this brand is part of a large Chinese corporation Transsion Holdings. In addition to Infinix Mobility, Transsion's subsidiaries include iTel Mobile and TECNO Mobile. But besides them, the holding has other subsidiaries to produce accessories, household appliances, etc. Perhaps some of you have heard about Oraimo, Syinix, and Carlcare — all of these belong to Transsion Holdings.
If we talk separately about Infinix Mobility, the brand does not specialize in smartphones alone and its current range already includes, for example, a laptop and several smart TVs, not to mention a couple of models of TWS headsets and other small devices. That is, the brand is gradually building its own ecosystem, and it's definitely interesting when everything is not limited to smartphones alone. The philosophy of Infinix is trending advanced technologies and unique design. The company produces gadgets that are primarily aimed at the younger generation.
Full specifications of the Infinix HOT 11S NFC and Infinix SMART 6
Smartphone
Infinix HOT 11S NFC
Infinix SMART 6
Display
6.78", IPS LCD, 2460 × 1080 pixels, 396 ppi, 90 Hz refresh rate, 180 Hz sampling rate
6.6", IPS LCD, 1600×720 pixels, 266 ppi, 20:9, 60 Hz refresh rate, 500 nits
Chipset
MediaTek Helio G88, 12 nm, 8-core, Cortex-A75 2×2.0 GHz and Cortex-A556×1.8 GHz
Unisoc SC9863A, 28 nm, 8-core, Cortex-A55 4 × 1.6 GHz and Cortex-A55 4×1.2 GHz
Graphics Accelerator
Mali-G52 MC2
PowerVR Rogue GE8322
Memory
4/6 GB, LPDDR4X
2 GB, LPDDR4X
Storage
64/128 GB, eMMC 5.1
32 GB, eMMC 5.1
Support for memory cards
microSD card up to 512 GB
microSD card up to 512 GB
Wireless networks
4G, Wi-Fi 5, Bluetooth 5.0, GPS (Beidou, Galileo, Glonass), NFC
4G, Wi-Fi 4, Bluetooth 4.2, GPS (Beidou, Galileo, Glonass), NFC
Main Camera
50 MP wide-angle module, f/1.6, PDAF;2 MP Depth module;

AI module

8 MP wide-angle module, f/2.0, AF;AI module
Front-facing camera
8 MP, f/2.0
5 MP, f/2.0
Battery
5000 mAh battery
5000 mAh battery
Charging
18 W
10 W
Operating System
Android 11 with XOS 7.6 shell
Android 11 Go with XOS 7.6 shell
Overall dimensions
168.90×77.00×8.82 mm
164.77×76.29×8.75 mm
Weight
205 g
191 g
Modifications and cost of Infinix HOT 11S NFC and Infinix SMART 6
Infinix smartphones are primarily inexpensive devices, and while the Infinix HOT 11S NFC can be called a budget smartphone because of the cost, then the Infinix SMART 6 is one step lower, closer to the ultra-budget segment.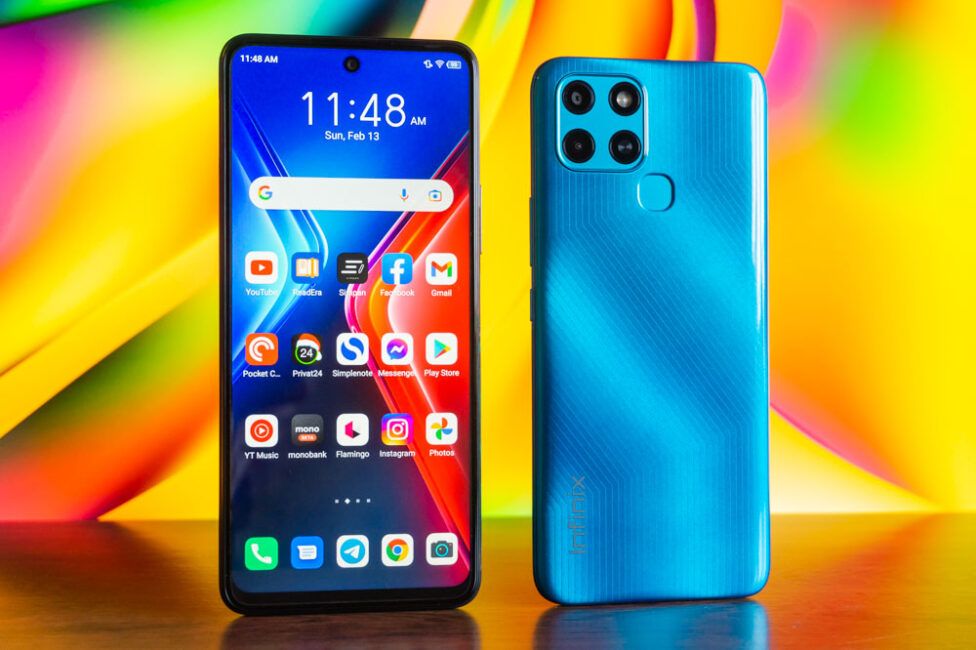 The Infinix HOT 11S NFC came to us in two versions at once with different amounts of storage and RAM: 4/64 GB and 6/128 GB. The recommended price tag in the basic configuration is $171, and the advanced version costs $207. Available color options: Polar Black and Green Wave.
As for the Infinix SMART 6, it basically exists in only one variation — 2/32 GB ($107). There are also two colors to choose from: Polar Black and Heart of Ocean.
What's in the box
Infinix's signature color is bright green, so the boxes with smartphones are decorated in the same style and with accents of black. The set is generally the same: power adapter, cable, protective case, SIM eject tool and documentation, plus a protective film on each screen.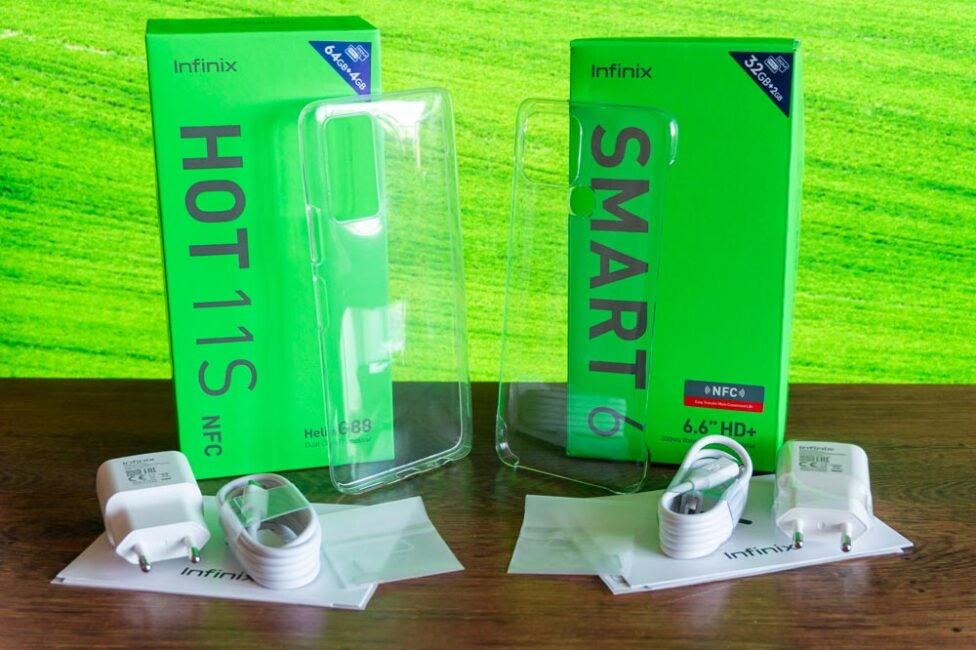 But the accessories themselves are slightly different, because the devices in front of us are also different. So, in the case of the more expensive HOT 11S NFC, a more powerful 18W adapter, a USB Type-A/Type-C cable and a transparent silicone protective case are included. Nothing special, but for the first time it will do.
With a more affordable SMART 6, the buyer gets a less powerful 10W adapter, a USB Type-A/microUSB cable, and instead of a silicone case a plastic transparent overlay. However, it covers only the back, corners and upper face, while the side and lower edges are open.
Design, materials and layout
Both Infinix smartphones look relevant, the design is quite consistent with their positioning in the market and price segment. It is obvious that the HOT 11S NFC has a fresher and more pleasant look, while the SMART 6 looks like a typical ultra-budget phone, which is not much different from other smartphones from the same category.
The front of the Infinix HOT 11S NFC has relatively small bezels and a front-facing camera embedded directly into the screen. It is located right in the center, which is nice, but the module itself is not very compact and has a large diameter cutout.
The rear panel stands out first of all with an impressive block with cameras, where one main module is enclosed in a separate rather massive peephole. The entire back of the smartphone has a pattern in the form of thin vertical lines, and from the upper left corner over the entire surface you can notice a diagonal iridescent effect.
The Infinix SMART 6, in turn, got wider bezels, especially the lower indentation, and the front camera is located in a classic teardrop-shaped notch on top.
From the back, however, this smartphone looks no less interesting than the first one. Mainly due to the unusual pattern, which combines vertical and diagonal lines with the effect of iridescent waves. The camera block is square in shape with rounded corners and four round eyes: two cameras, one flash and a fake decorative peephole.
The cases of both smartphones are made of identical materials. The front displays are covered with glass, and the edges and back panels are made of simple budget glossy plastic. In everyday use without a cover, various traces and stains may be noticeable on dark colors, but they are practically not visible on brighter light versions.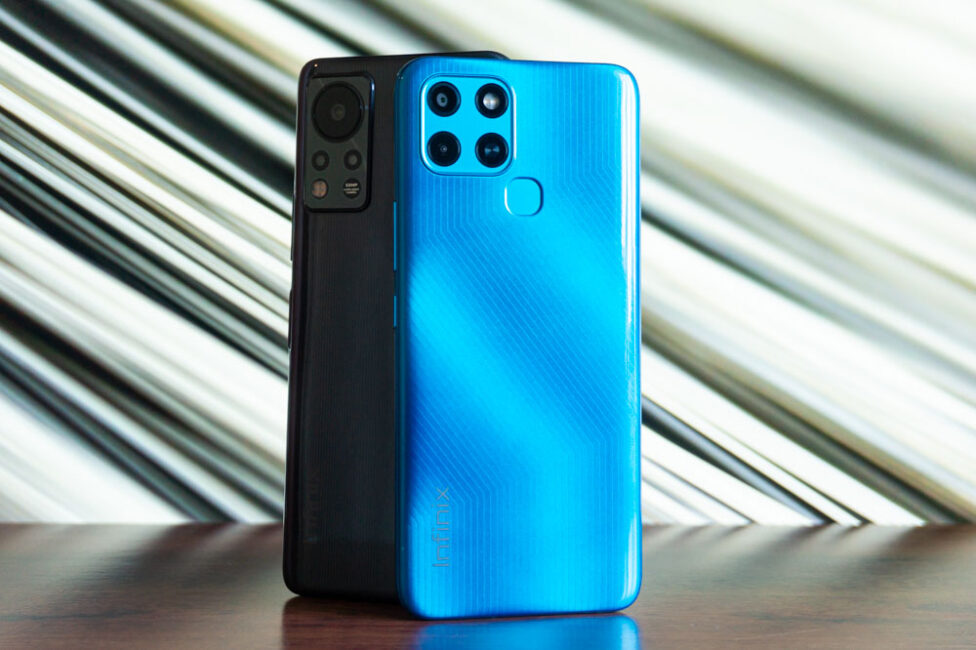 The build quality is quite good, with no creaks. Among the additional features of the SMART 6, there's also a special antibacterial coating. According to the manufacturer, there will be fewer harmful bacteria on the smartphone case. There is no dust or moisture protection though.
However, full-fledged slots for two nanoSIM cards and microSD memory cards are both protected by rubberized seals. It's not much , but it's something.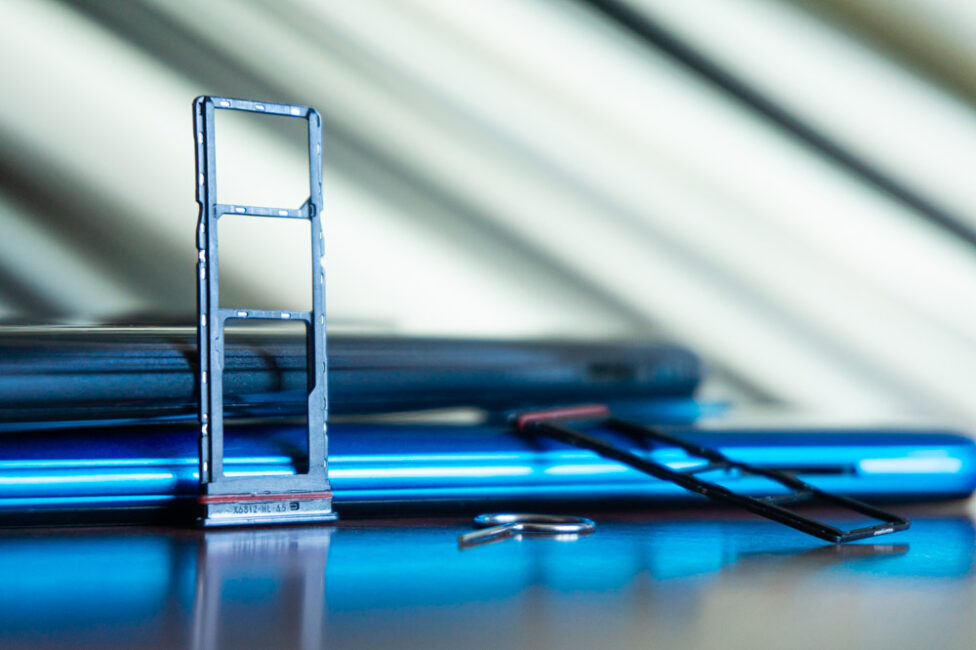 The layout of the elements is standard, although smartphones have differences. For example, the Infinix SMART 6 uses an outdated microUSB port, instead of the current Type-C in the Infinix HOT 11S NFC. There is also a difference in the layout. So, the fingerprint scanner in the ultra-budget phone is on the back, and in the more expensive smartphone it is combined with the power button on the right.
Interestingly, there are front-facing flashes on the front panels of the devices and they can be used not only for shooting in the dark, but also to glow while charging. However, they do not blink when you get new notifications.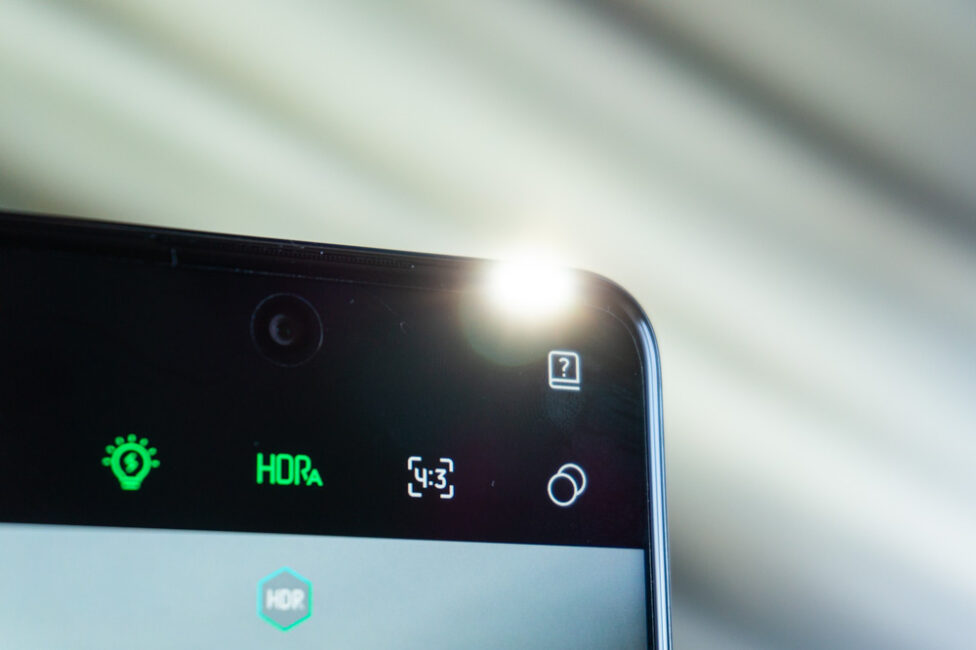 Read also: Redmi Note 11 Pro 5G review: New design, 5G, fast charging
Ergonomics
In terms of usability, I can't say anything bad about yjr Infinix HOT 11S NFC, nor about the Infinix SMART 6. Predictably, the first one is difficult to use with one hand because of the large size of the display and its dimensions. But the power button, combined with the fingerprint scanner, is located exactly in the center of the right edge and the finger intuitively finds it. Plus, you don't need to change the grip to reach the volume control key.
The Infinix SMART 6 is a little different. It is smaller by itself and easier to use on the go or with one hand. The physical controls are also located conveniently and there are no problems with using the power and volume buttons located on the right, or the fingerprint scanner on the back.
Displays
The Infinix HOT 11S NFC IPS display has several main features. Firstly, it is very large for the class (6.78″). Secondly, with the "correct" Full HD+ resolution (2460×1080 pixels) and a density of 396 ppi. Thirdly, a display with an increased refresh rate and sampling rate (touch reading) from 90 Hz to 180 Hz.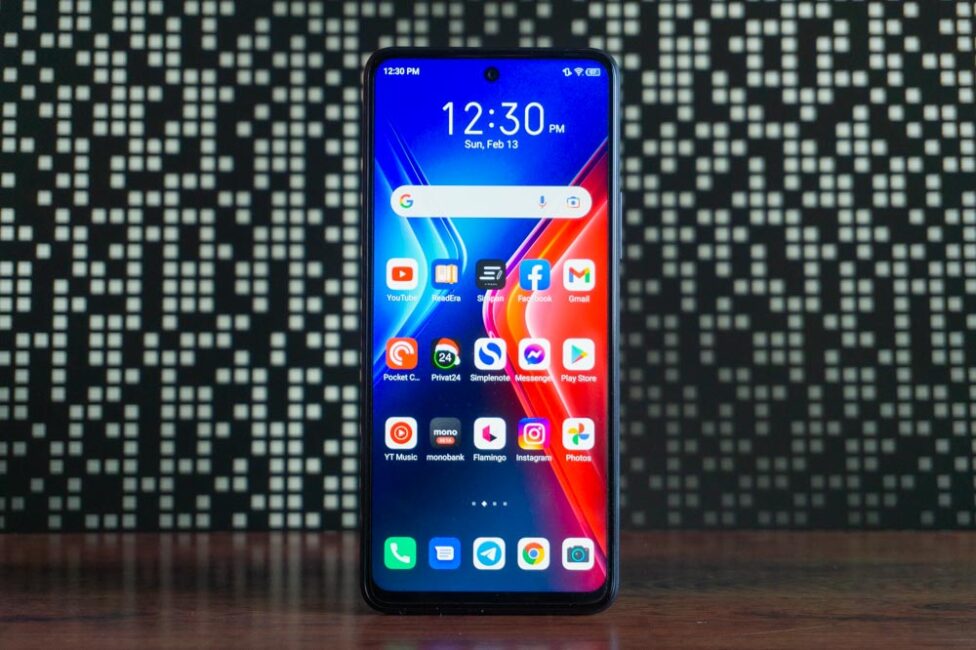 Such a feature list is extremely rare for this price point.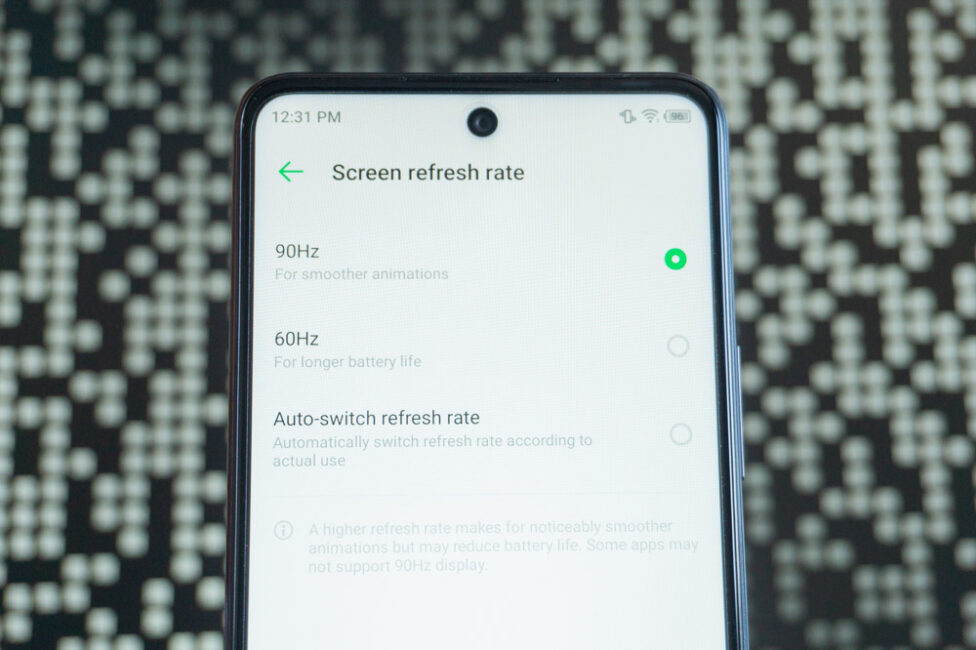 And the HOT 11S NFC screen itself turned out to be quite good: bright enough, but with more neutral colors. It is impossible to correct the colors by regular means. The viewing angles are completely normal: colors at vertical/ horizontal angles are not distorted, and only at a diagonal angle the traditional fading of dark tones is noticeable.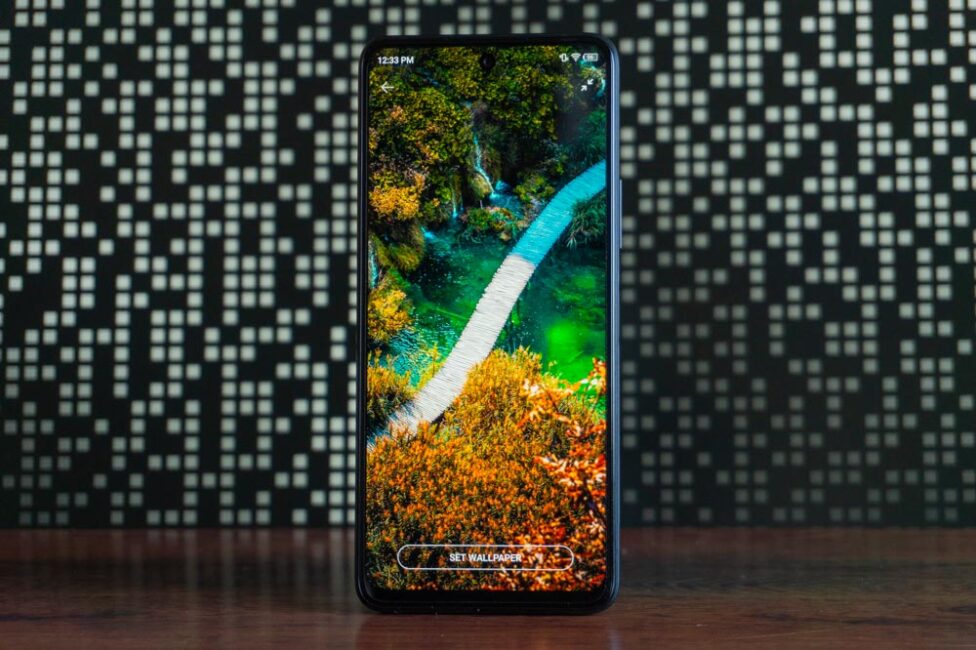 The Infinix SMART 6 display, due to its budget, did not receive a high resolution or an increased refresh rate. It just has a large 6.6-inch IPS matrix with HD+ resolution (1600×720 pixels) and a low pixel density (266 ppi). But the manufacturer promises a peak brightness of 500 nits — not bad at all.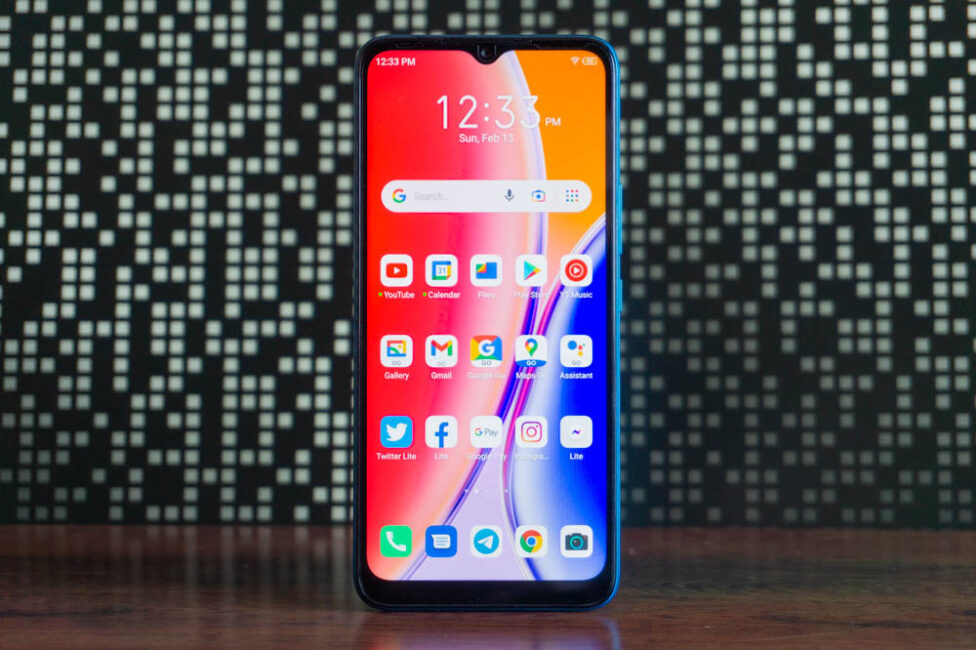 For this price money it is impossible to find a new smartphone that would offer more in terms of the display. The color rendering is decent, but the relatively low resolution is noticeable. The screen does not turn blue or yellow, and the maximum brightness level is enough for comfortable use of the smartphone even outdoors on a sunny day.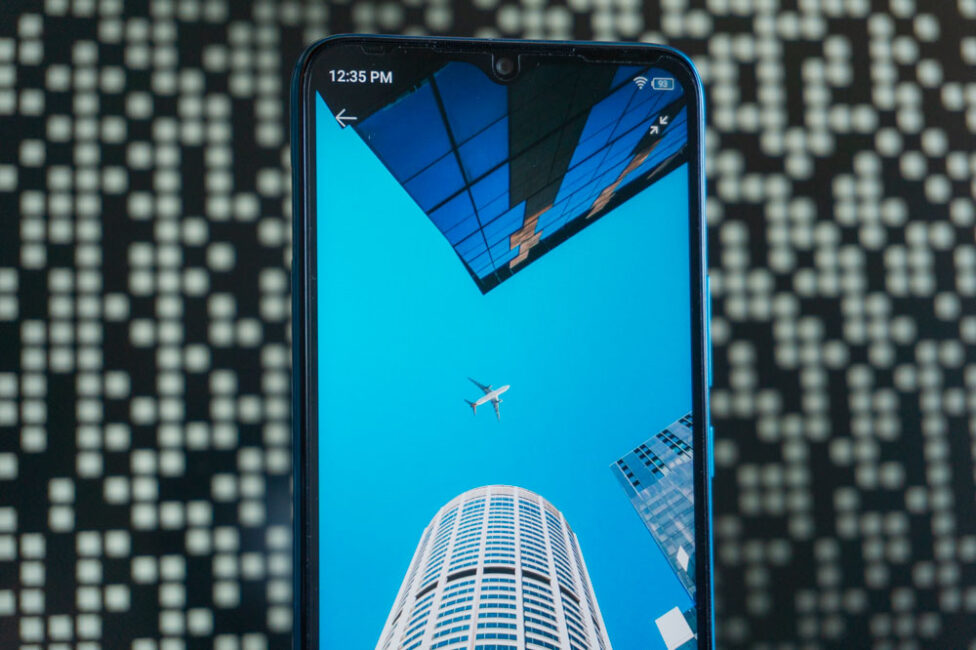 Read also: Motorola Moto G200 review: Snapdragon 888+, 144 Hz and interesting design
Hardware and performance
Inside the Infinix HOT 11S NFC we can find a 12 nm MediaTek Helio G88 chipset with eight cores: a pair of Cortex-A75 with a maximum clock frequency of up to 2.0 GHz and six Cortex-A55 cores with a clock frequency of up to 1.8 GHz. Graphics are being handled by the Mali-G52 MC2. This is one of the most powerful chips found in smartphones of the same level. Also, it is quite rare. In tests, it shows quite fine results, and in 15 minutes in the throttling test, the performance of CPU cores decreases by a maximum of 8%.
Infinix HOT 11S NFC - Benchmarks
The HOT 11S NFC can have either 4 or 6 GB of LPDDR4X RAM. The basic version is enough for normal use, coupled with the Helio G88, and the advanced model even more so. You can choose either 64 or 128 GB of storage, sadly eMMC 5.1. In the 64 GB version, 50.12 GB is allocated for the user, but you can always expand the storage with a microSD memory card up to 512 GB — there is a separate slot for it.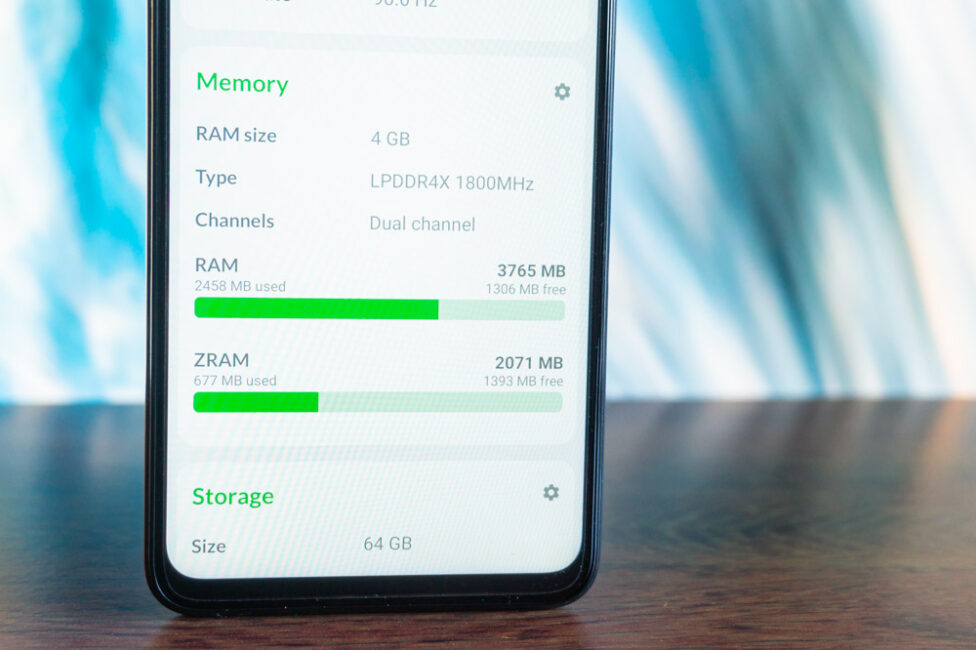 During use, the smartphone impresses, fur a budget device. Animations can lag in rare cases, when updating or downloading applications, for example. I think that the target audience will be satisfied with the speed of the smartphone. You will also be able to play games on it, but not at all and not with the most maximum graphics. Simple arcade titles run without problems. In any case, I was quite comfortable playing Call of Duty Mobile on medium and PUBG Mobile on high settings.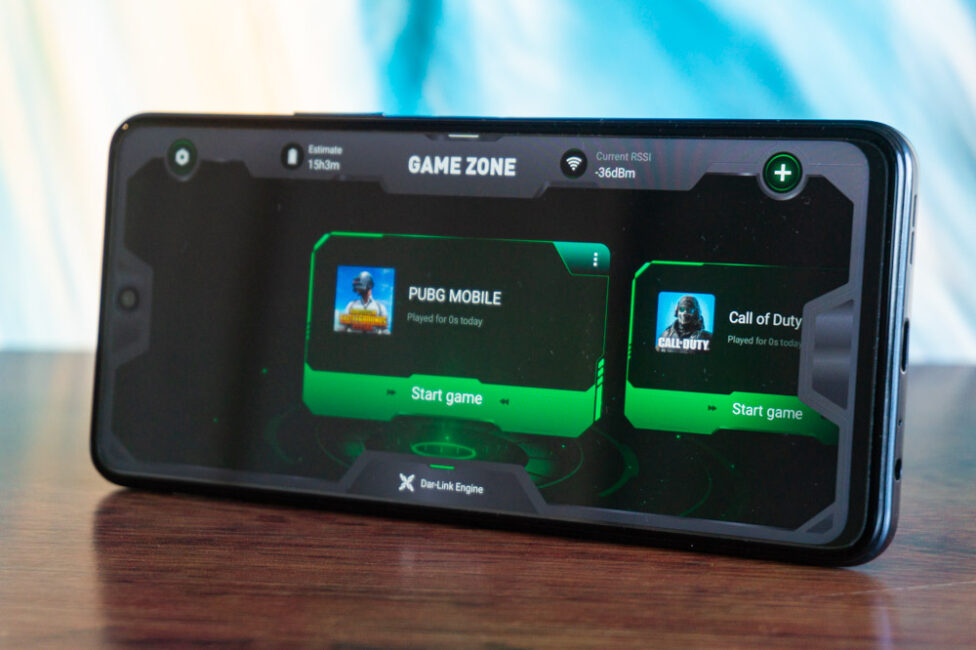 The Infinix SMART 6 is different. The 28-nm Unisoc SC9863A chipset, 8-core: 4 Cortex-A55 cores operate at a maximum clock speed of up to 1.6 GHz and 4 more Cortex-A55 cores with a frequency of up to 1.2 GHz. The PowerVR Rogue GE8322 accelerator is responsible for the graphics. This is the most basic level of hardware, which is mainly found in ultra-budget devices, and in terms of performance is somewhere close to MediaTek Helio P22. In tests it shows nothing special.
Infinix SMART 6 - Benchmarks
The smartphone exists only in one configuration with 2 GB of RAM and 32 GB  of storage –  a classic for this category. Not worse and not better than competitors, in short. So do not expect anything special from it in terms of multitasking, and 24.25 GB of 32 GB of storage is available for the user. Let me remind you that the SMART 6 has a dedicated slot for a microSD memory card with a capacity of up to 512 GB.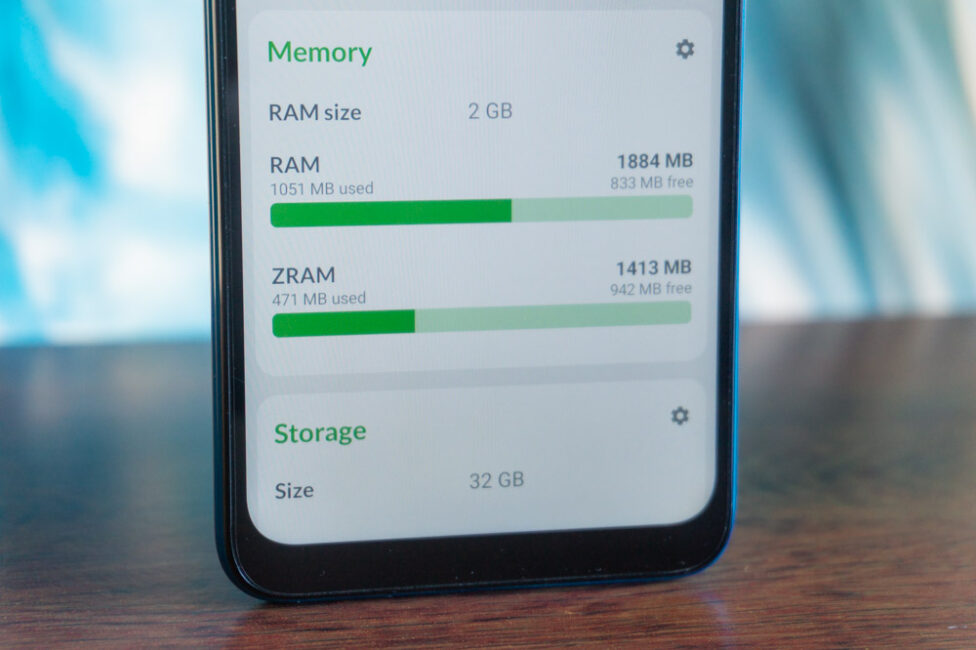 It is quite obvious that the Infinix SMART 6 is worse. It's both slower and laggier. When scrolling through long lists, the smartphone can also slow down slightly. But as an option, you can use simplified versions of popular applications with the Go or Lite prefix, thereby reducing the load on your smartphone. The phone can run arcade or casual toys, but nothing heavy.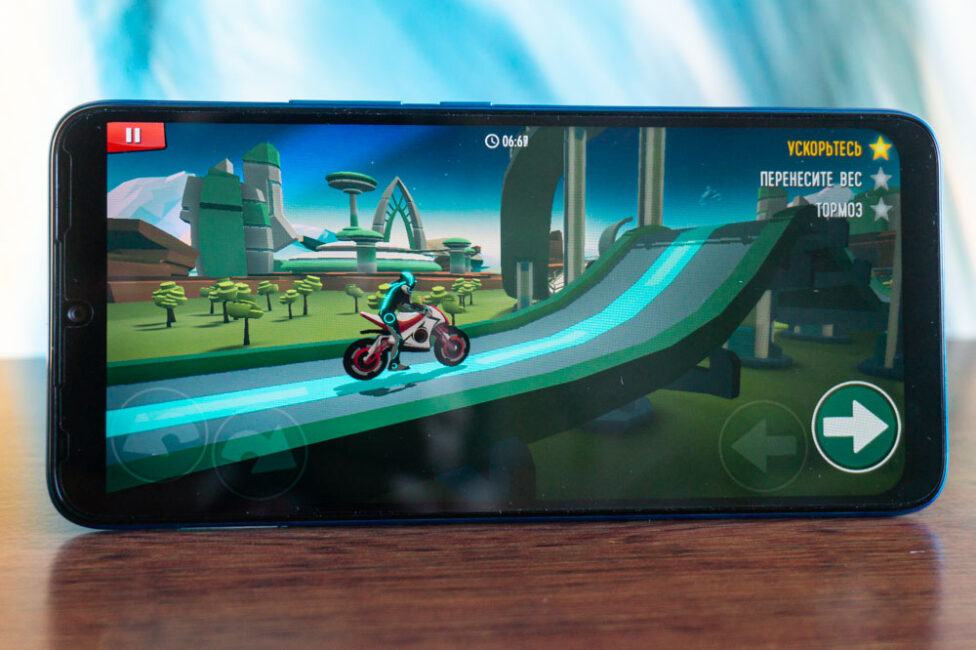 Cameras
You shouldn't expect anything special from the cameras. The manufacturer follows all trends and installs several cameras in the main unit, even in the case of an ultra-budget model, although all these auxiliary cameras cannot be used directly.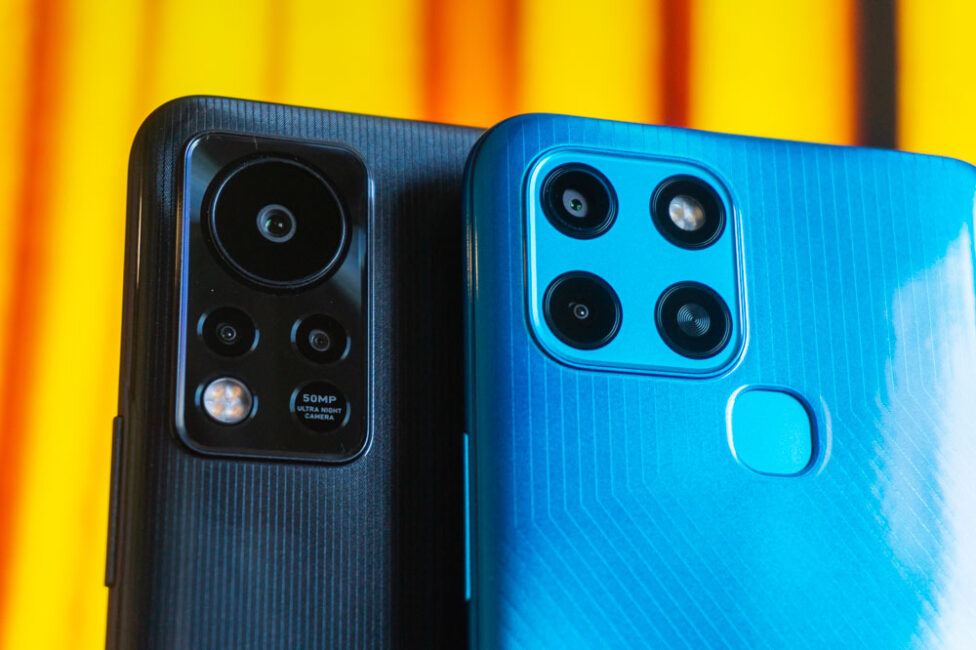 The HOT 11S NFC, for example, has three cameras: a 50 MP wide-angle main camera with an f/1.6 aperture and PDAF phase autofocus, as well as a depth measurement module and the so-called "AI module". And if the second one is still somehow involved when shooting in portrait mode, then the third one is here for sheer numbers and in fact does not affect anything.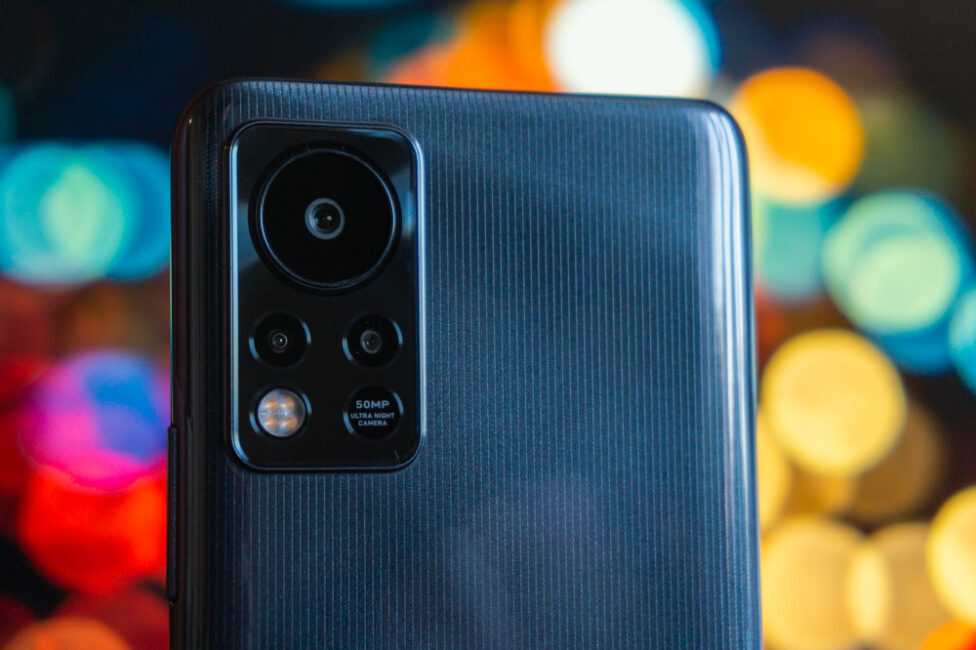 The main camera shoots quite well. Daytime photos are of relatively good quality: sharp, light and moderately saturated. Sometimes they turn out a bit cold, but nothing critical. The user has the option to turn on the full resolution (50 MP) in order to get more detailed snaps. The difference is noticeable not only in the pictures in good light, but also in medium/low light. But remember that such photos take up 3-4 times more space in memory.
In the evening, digital noises can and will appear, as well as some kind of greenish tint in the shadows, but in terms of details and colors it's quite normal. It is possible to turn on the night mode with better processing of bright light sources, but more watercolory effect as well. Again— this is quite normal for the segment, and below you can see the difference between the pictures in standard and night modes.
This camera shoots videos at a maximum resolution of 2K and 30 FPS, but there is not much to praise the videos for. Except for the natural color reproduction, otherwise it's average. There is no electronic stabilization.
The front-facing camera with 8 MP (f/2.0) shoots passably on the whole, but slightly errs in the white balance and the photos do not stand out with special sharpness and detail, sometimes they get blurred.
The Infinix SMART 6 has two cameras in the rear unit: a standard 8 MP wide-angle module with f/2.0 aperture and conventional autofocus (AF), as well as a similar "AI module" of incomprehensible purpose.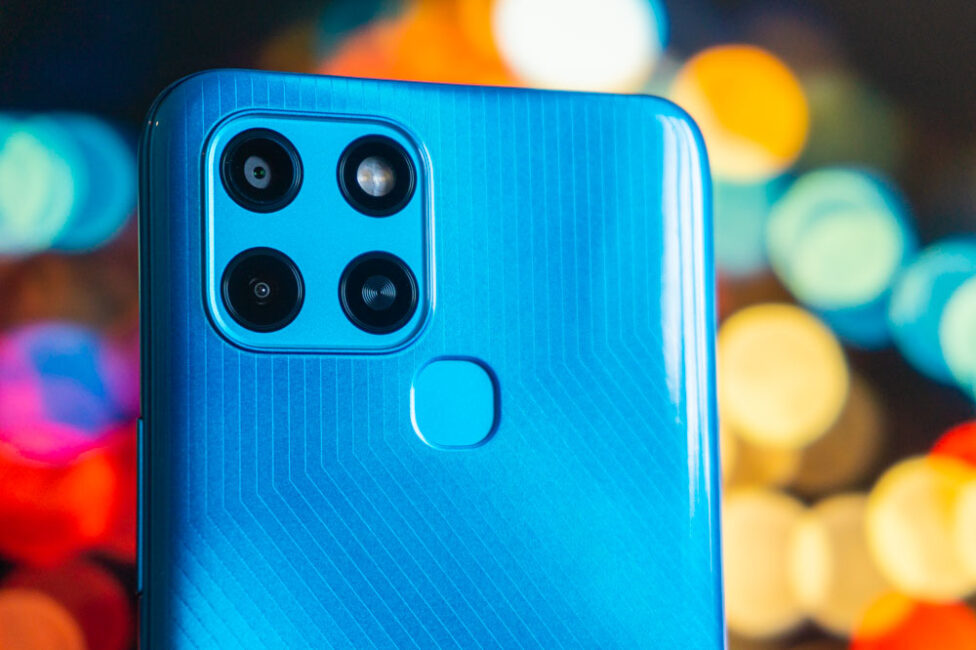 Of course, you shouldn't expect anything special from this camera. Often, it tends to lighten the entire scene, which is why the pictures are overexposed and during the shooting process you have to manually adjust the exposure slider in order to avoid this. At the output, the photos are not particularly detailed.
The video is recorded at a maximum resolution of 1080p at 30 FPS, but it is extremely weak on all fronts. The 5 MP (f/ 2.0) selfie camera isn't better. But there's nothing you can do about it, this is the reality of the ultra-budget segment.
Read also: TECNO CAMON 18 Premier review: Gimbal stabilizer and 5x zoom in a mid-ranger?
Unlocking
Both smartphones support two current ways of unlocking at once: a fingerprint scanner and face recognition. The scanners are located in different places, the Infinix HOT 11S NFC has it combined with the power button on the right side, and the SMART 6 has it on the back of the device.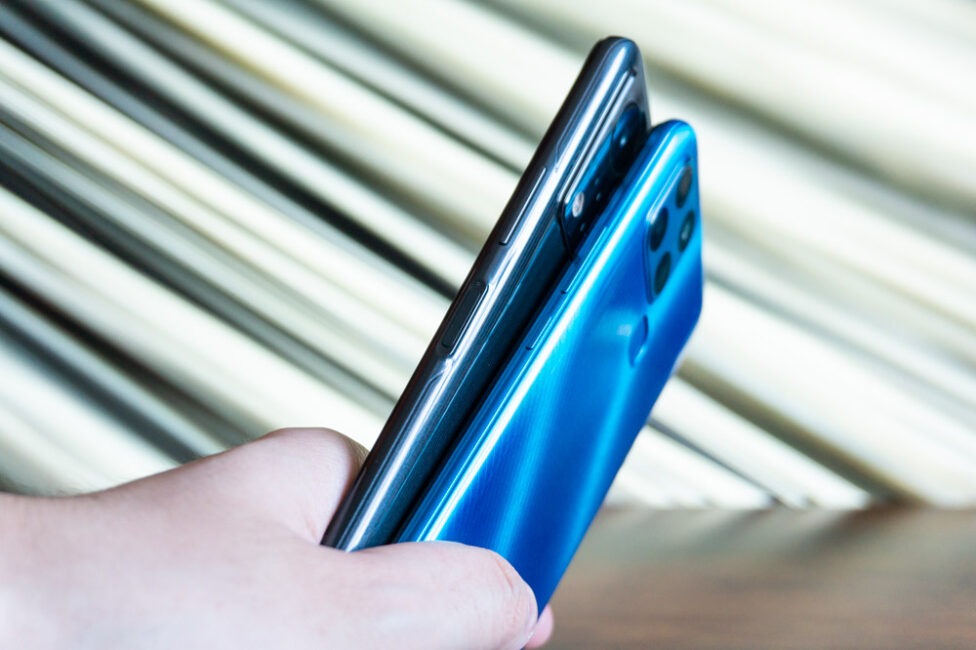 And in addition to the different location, these scanners also work in different ways. In the HOT 11S NFC, it is almost perfect not only for its segment, but also in the general understanding: very fast, very accurate and really it's enough to just touch it lightly. I'm not afraid to call it one of the best capacitive fingerprint scanners overall.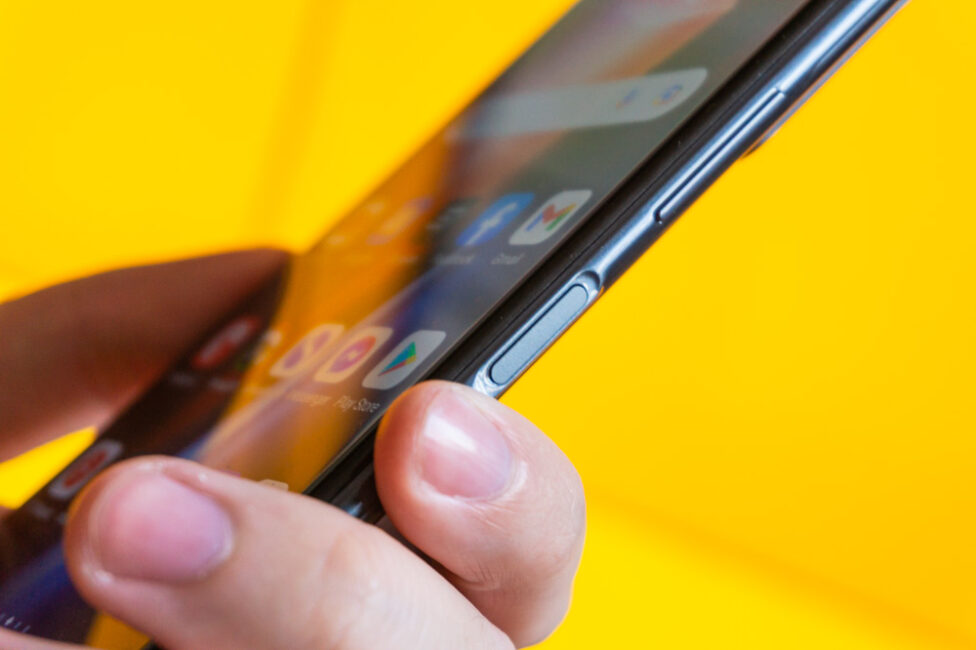 The SMART 6 scanner is definitely slower and less accurate, but at least it is here. Not all manufacturers of ultra-budget devices offer such an option, often limiting themselves to face recognition alone. Unlocking is not instantaneous, but if you get used to the location and correctly put your finger on the pad, it will work fine.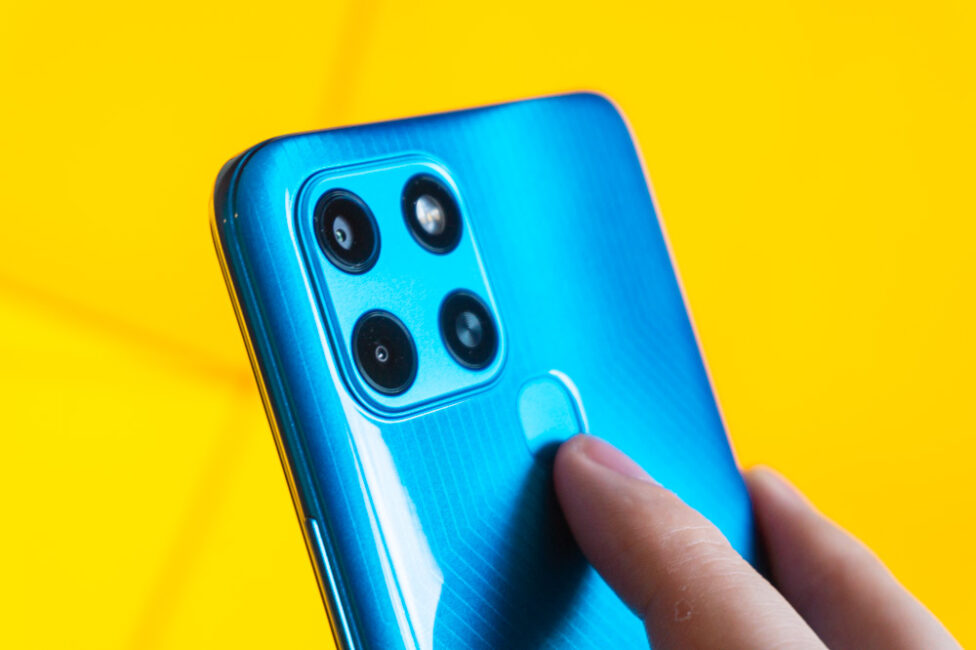 There are no surprises with the second method either. In a more expensive smartphone, it works faster in the same way as the first method, but the difference is not that big compared to SMART 6. The method works under almost any lighting conditions, especially in both models, you can turn on the option of highlighting the face with the screen.
Battery life and charging
The batteries in the Infinix HOT 11S NFC and the SMART 6 are the same: 5000 mAh, but since the smartphones are completely different, their battery life is also different. It is quite predictable that the first device will work less since it has more demanding hardware.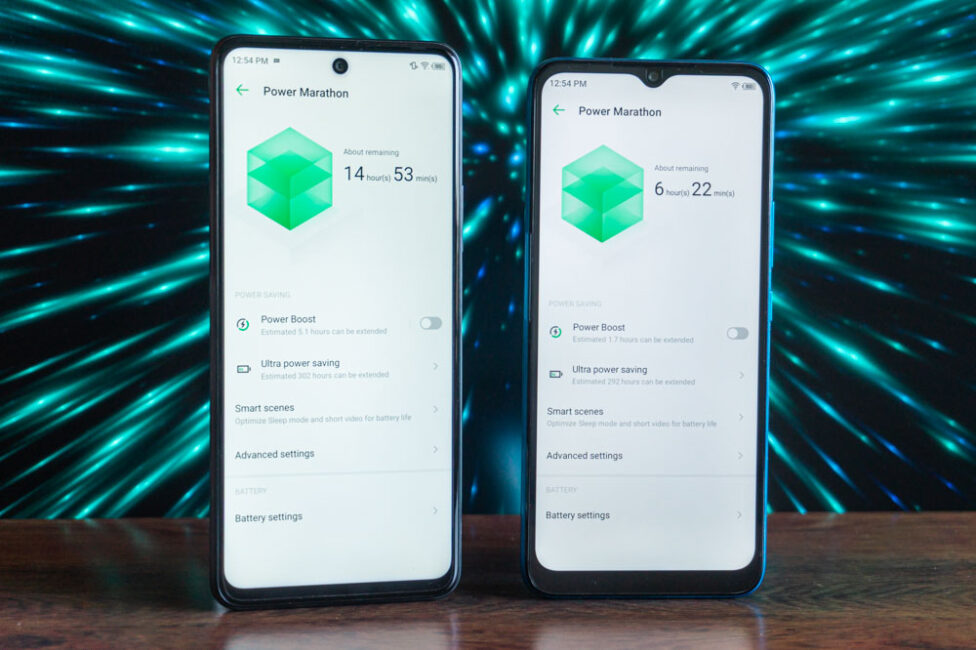 In the PCMark Work 3.0 autonomy test, the Infinix HOT 11S NFC lasted 7 hours and 39 minutes at the maximum brightness of the screen. Quite good, as for a smartphone with such a large display and 90 Hz.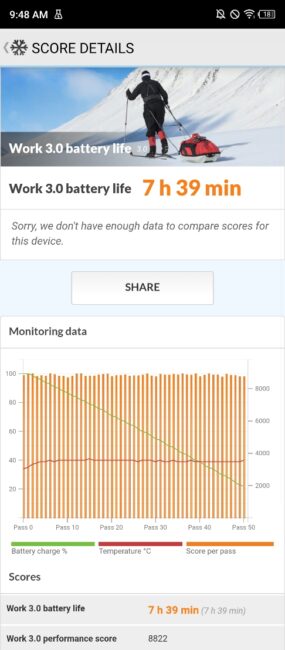 At the same time, there's fast 18 W charging and, according to the manufacturer, the device will charge 50% in 50 minutes. According to my measurements, it takes the phone 2 hours to go from 15% to 100%:
00:00 — 15%
00:30 — 43%
01:00 — 70%
01:30 — 92%
02:00 — 100%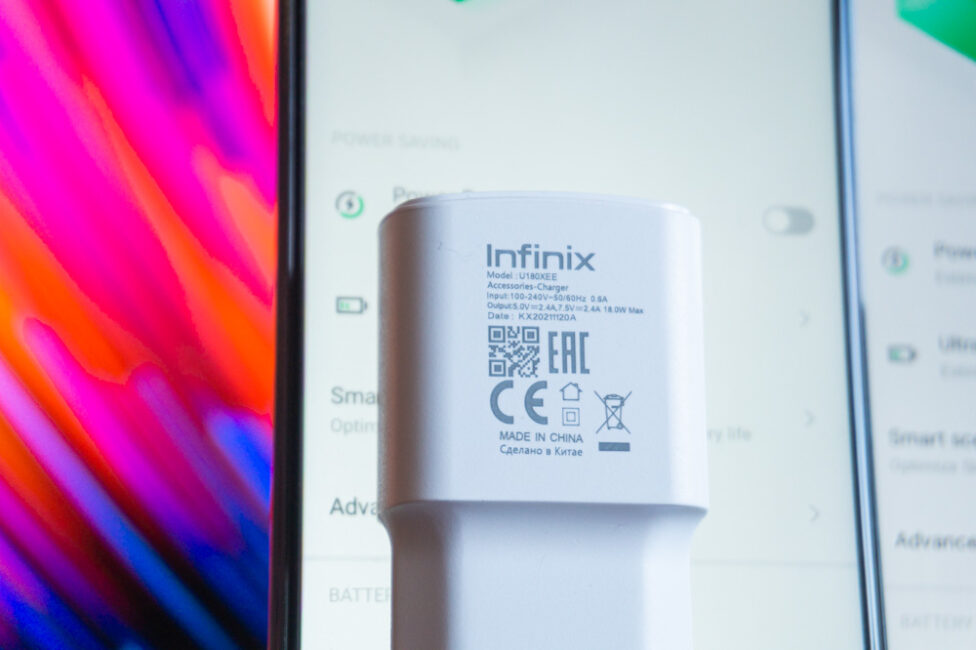 In the case of the ultra-budget model, the results will be different. In the PCMark Work 3.0 test with the same maximum brightness, the SMART 6 lasted for 8 hours and 50 minutes. Definitely decent, but there is nothing surprising, given the level of performance and all other features of the smartphone.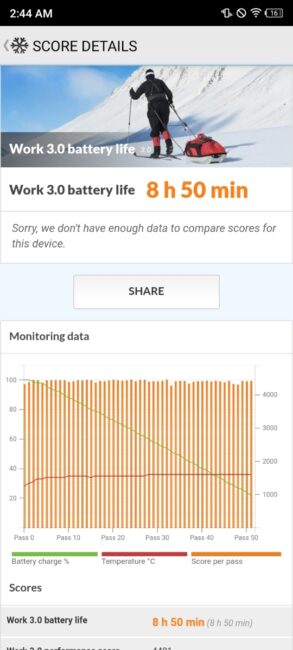 In general, it should be enough for two days of work without recharging, but this depends on specific use cases. The bundled 10 W charger is not very fast, but tolerable:
00:00 — 15%
00:30 — 34%
01:00 — 58%
01:30 — 72%
02:00 — 90%
02:25 — 100%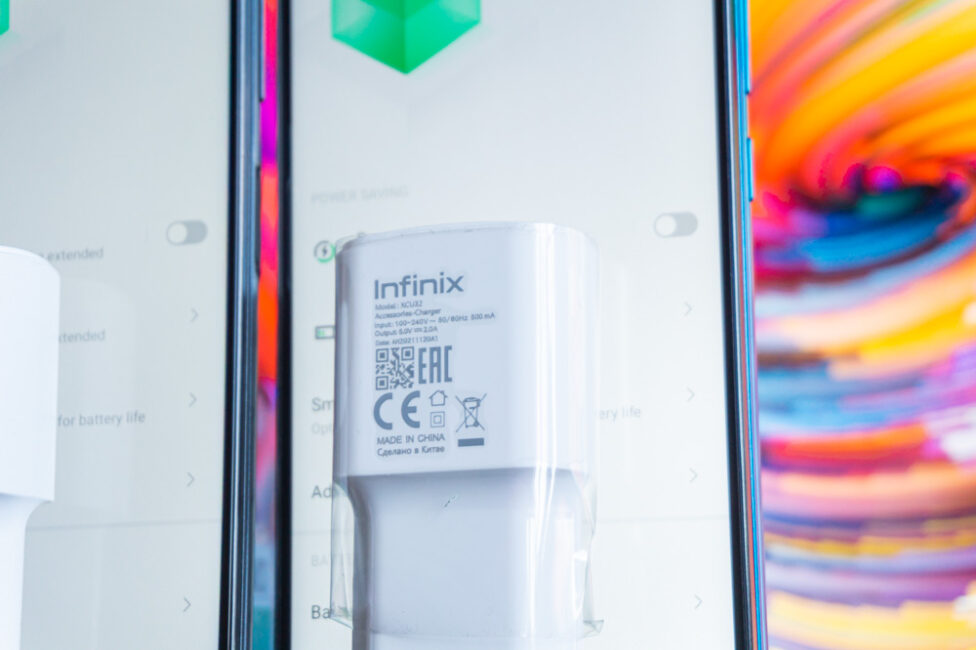 Sound and wireless modules
There is nothing special to say about the sound of Infinix SMART 6, it is quite mediocre from all sources. The earpiece speaker is suitable, and the multimedia one does not stand out. However, if you go to the settings and play with DTS Audio Processing, you can get a very good surround and loud sound, as for an inexpensive smartphone. Profiles and modes really work, and the sound of the smartphone can be customized.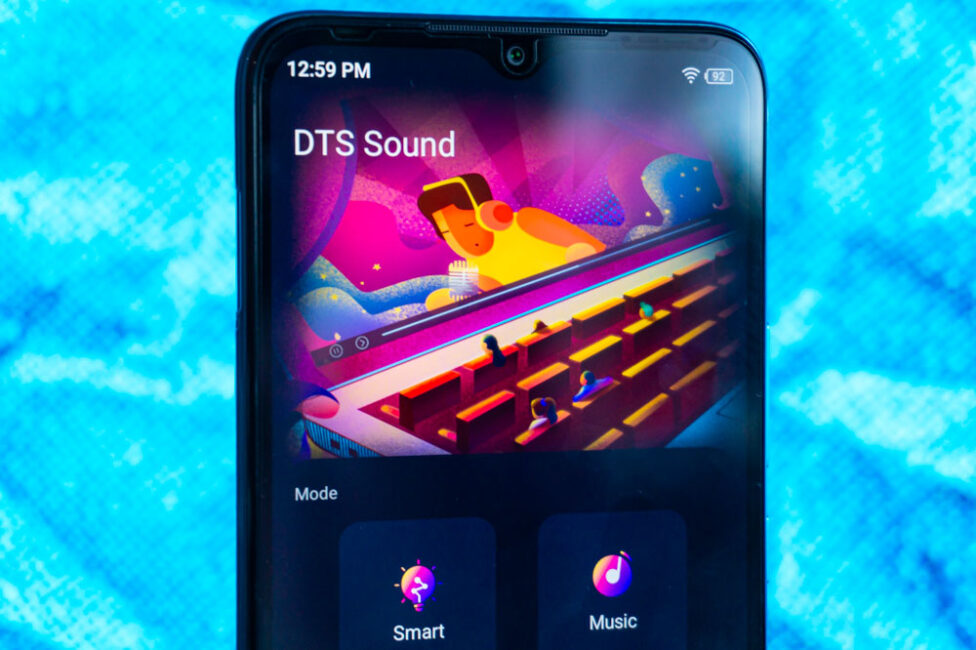 I would like to say the same about the sound of the Infinix HOT 11S NFC, but with one caveat — this smartphone has stereo sound. The earpiece speaker plays along with the main multimedia one and we get a full-fledged stereo pair. This is a rarity for the budget segment. But the default sound is so-so, and the DTS Audio settings come in handy again. With them, the sound can be massively improved.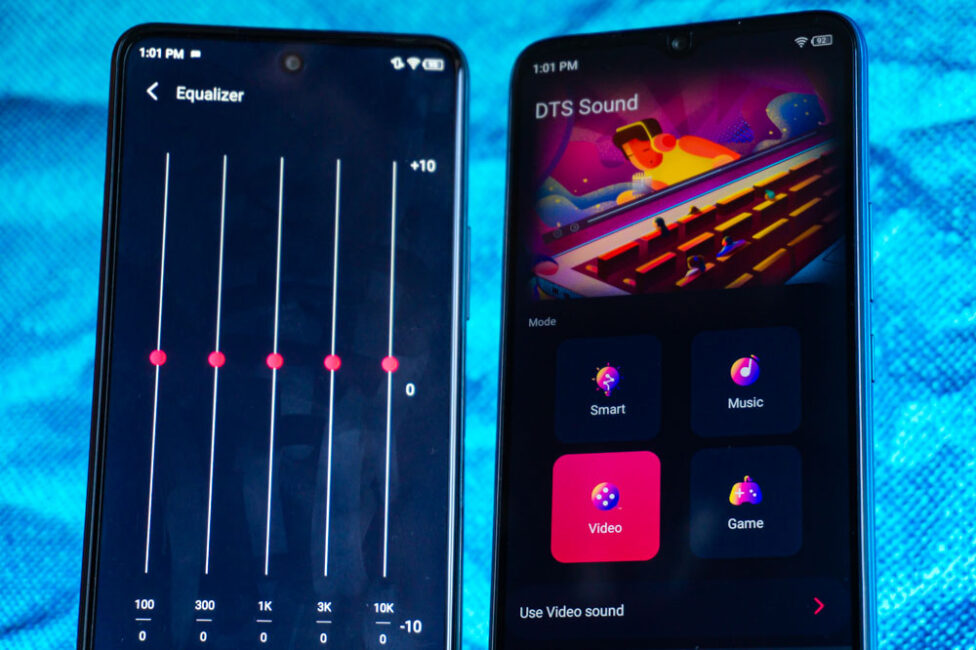 Smartphones have no problems with wireless modules. Both work in 4G networks, both have GPS, Beidou, Galileo, Glonass, as well as with NFC modules on board. And it's very cool that, in particular, the very affordable Infinix SMART 6 has it. It has very, very few competitors with NFC.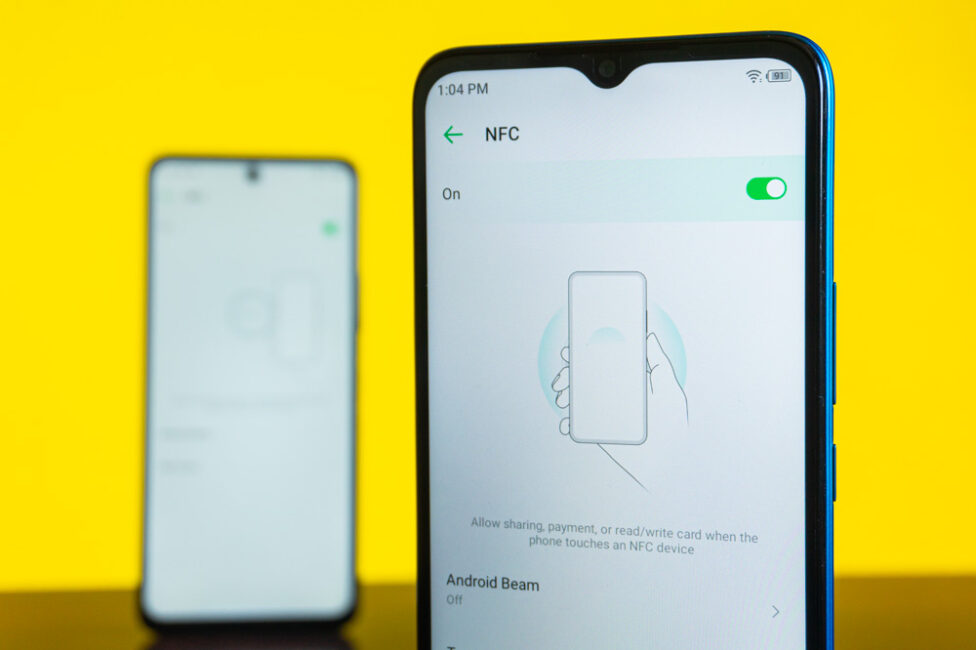 But due to different segments, smartphones have slightly different versions of Wi-Fi and Bluetooth. The inexpensive SMART 6 offers single-band Wi-Fi 4 and Bluetooth 4.2, but the HOT 11S NFC already has dual-band Wi-Fi (2.4 and 5 GHz) and Bluetooth 5.0. There were also no problems with the operation of the aforementioned networks when using it.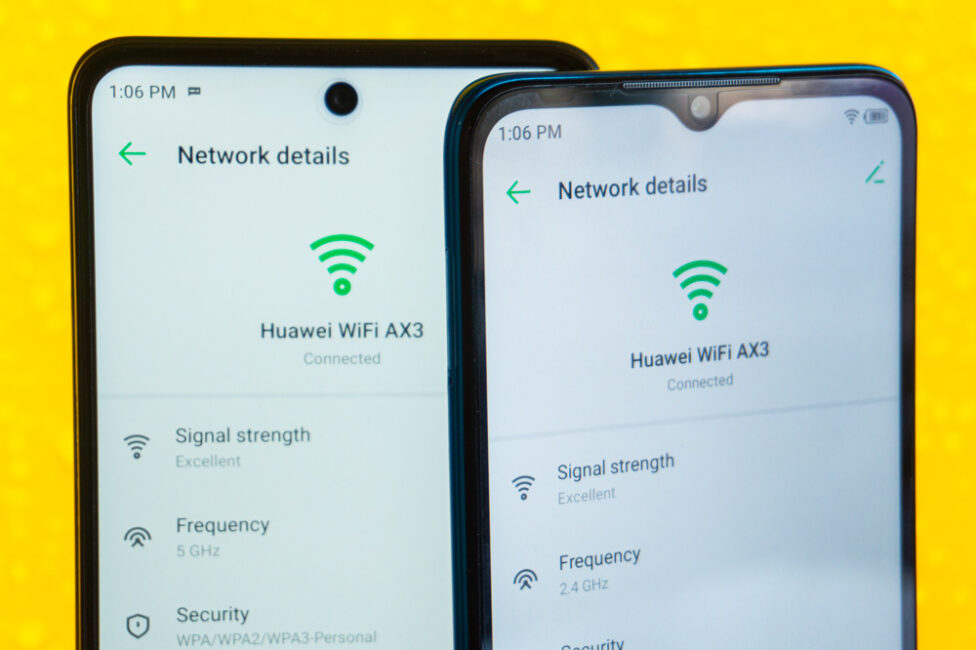 Firmware and shells
To be honest, when I first turned on Infinix smartphones, I immediately saw extremely familiar elements on the software part. The fact is that the XOS shell is much like the HiOS shell, which is used in TECNO brand smartphones. However, both are subordinate to Transsion Holdings, so there is nothing surprising in this. The proprietary shell is based on Android 11 and 11 Go in the case of the Infinix SMART 6. However,  I did not notice any significant changes.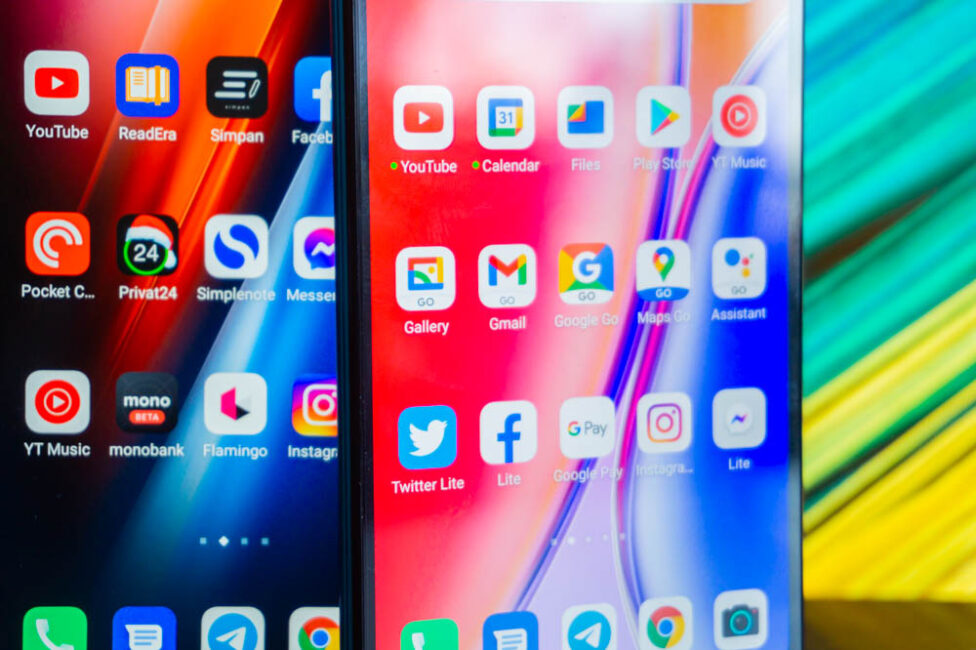 What can I say about XOS 7.6? The shell is literally packed with a variety of and features. Whether they are useful or not is another question and requires more detailed study. Of course, some of them can be very useful. For example, a game hub, a children's mode, or cloning applications. However, with the shell itself at the moment, not everything is as rosy as it could be.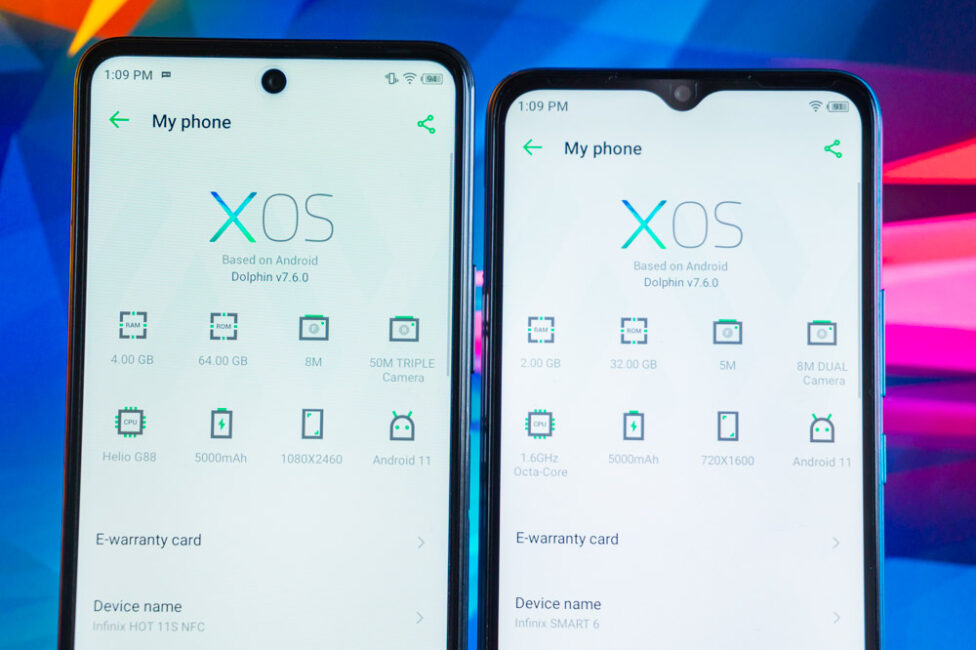 Firstly, there's a large number of pre-installed apps you won't ever need Some of them, of course, can be deleted, but some cannot. Basically, two third-party game and application stores are annoying, since they are constantly spamming notifications.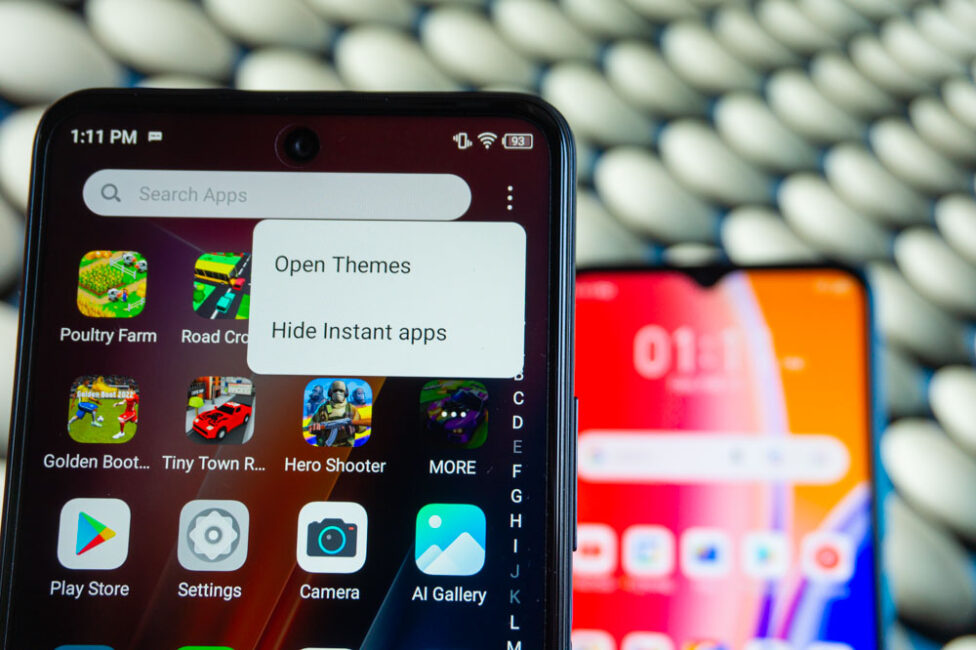 Verdict
The Infinix HOT 11S NFC impressed me with a few things: a very large display with a refresh rate of 90 Hz, productive hardware, good photo capabilities, a very fast fingerprint scanner, good battery life and stereo sound. This smartphone turned out to be quite balanced.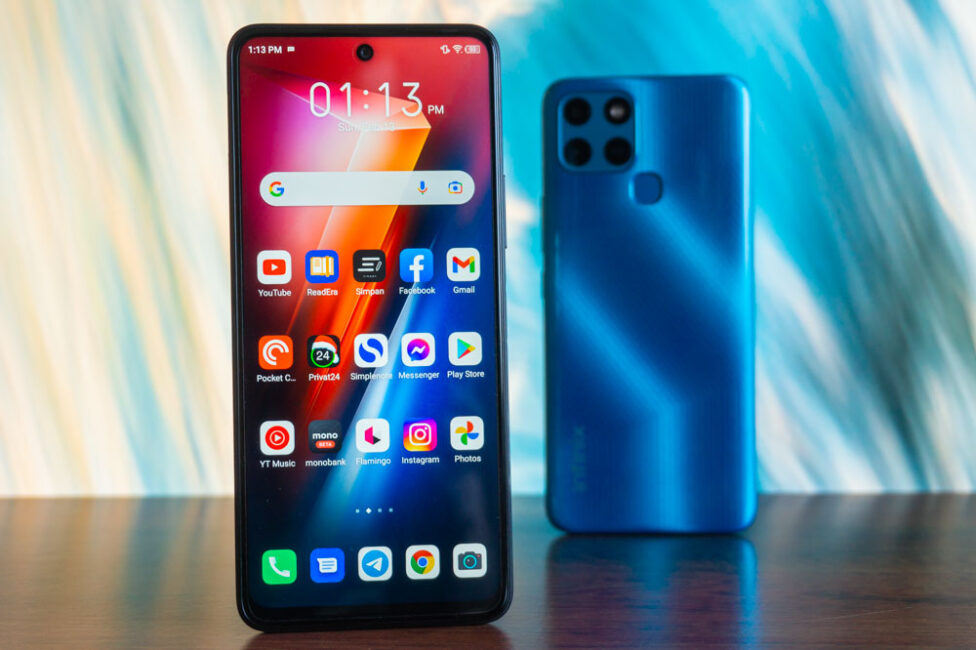 On the one hand, the basic Infinix SMART 6 stands out little in the category of smartphones for ± $100, offering the same features as the others, but in a slightly different wrapper. Nevertheless, its advantages include a bright display and an NFC module, which many other budget models don't have. But the manufacturer still needs to work on the smartphone software.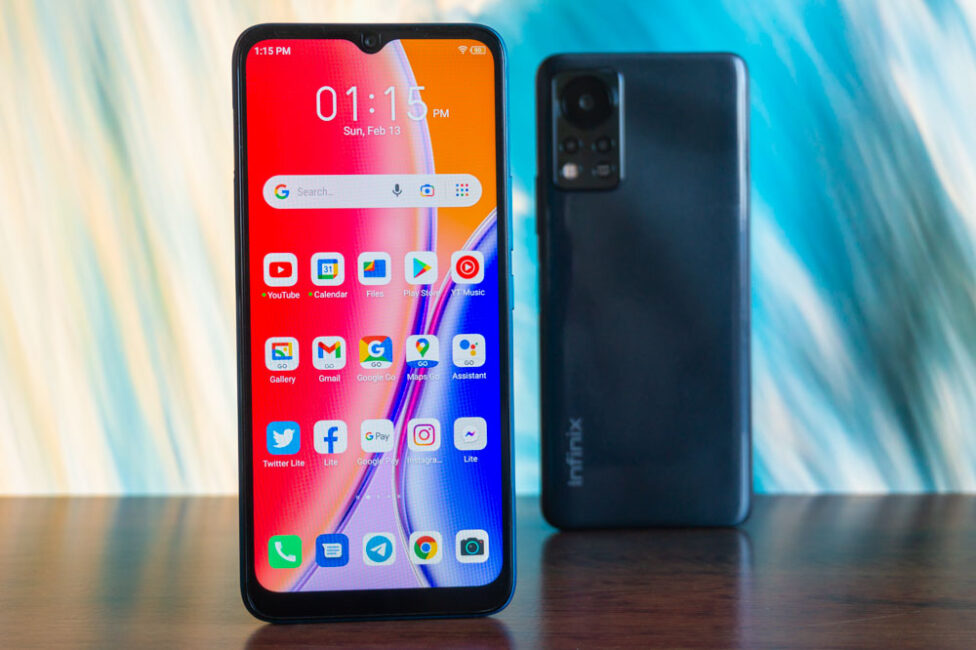 At first glance, Infinix smartphones definitely have their advantages over competitors. They are at least as good as devices from other manufacturers, and in some ways they are a lot more interesting. Will they succeed? Only time will tell.
Read also:
Subscribe to our accounts: