Last year Samsung released their first series of revolutionary bezel-less smartphones. This year, they are prepared to follow up on that success with new flagships with the old design. All that's new is on the inside. Today we take a look at more expensive Samsung Galaxy S9 Plus. Let's see how substantial are these changes.
Design, materials and build quality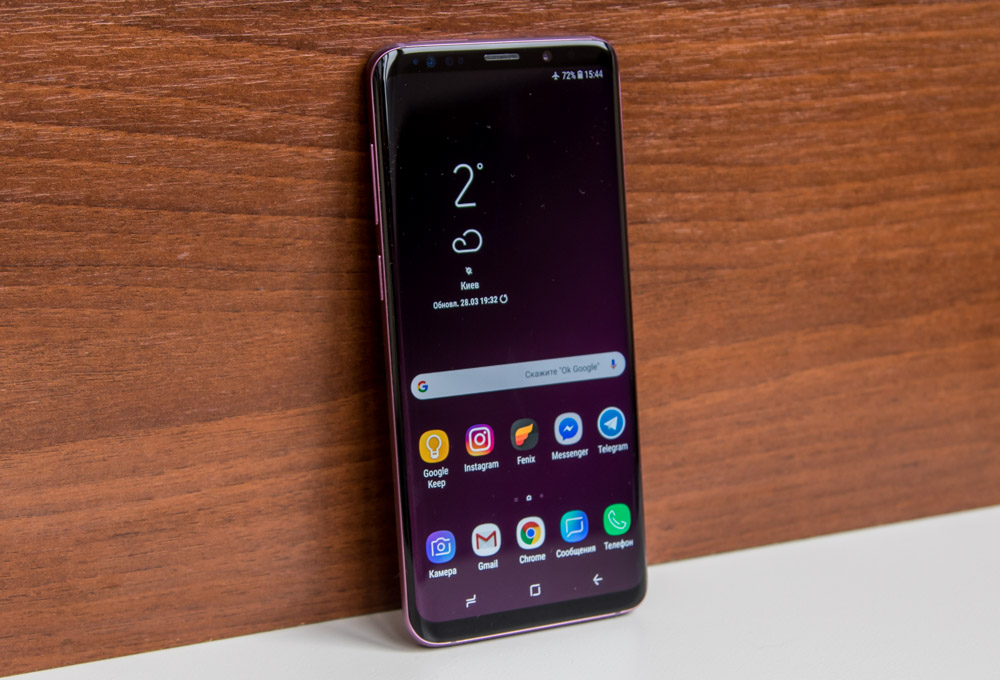 I don't think we should criticize Samsung for leaving the design as it was – after all, one notable company haven't changed a thing in 6 years, and no one's mad.
Read also:
One year changed nothing: Samsung Galaxy S9 still looks stunning. There's a definite WOW factor, as the phone looks brilliant. Both Samsung Galaxy S9 and Galaxy S9 Plus are very good-looking devices made of metal and glass.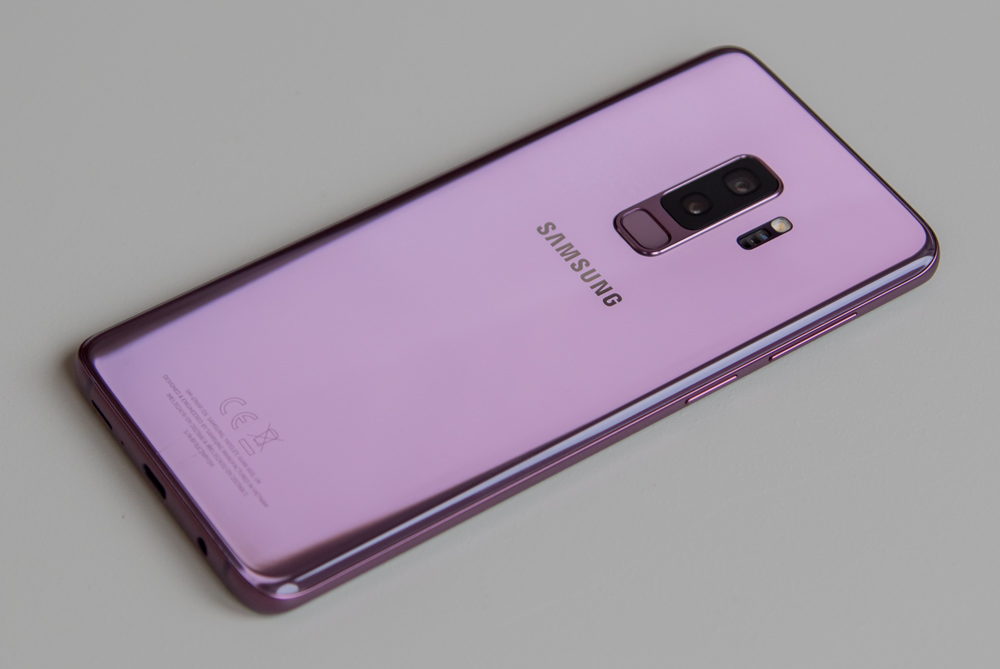 Sure, they don't seem as new and fresh by now – a fact that will likely stop most of S8 buyers from upgrading. I can also predict that most of the current users won't buy these models and will instead opt for something cheaper from the last year – after all, who will tell the difference?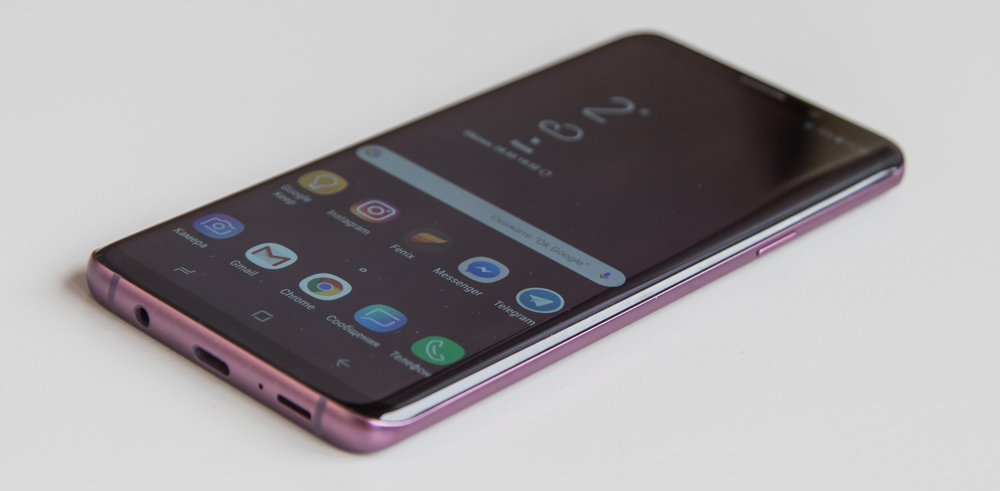 As for Samsung, the company probably decided not to fix what wasn't broken. Cosmetic changes are minimal: for example, the main camera block is vertical now. At least something lets us distinguish the models. If you care about showing off, passersby will definitely notice that one little change.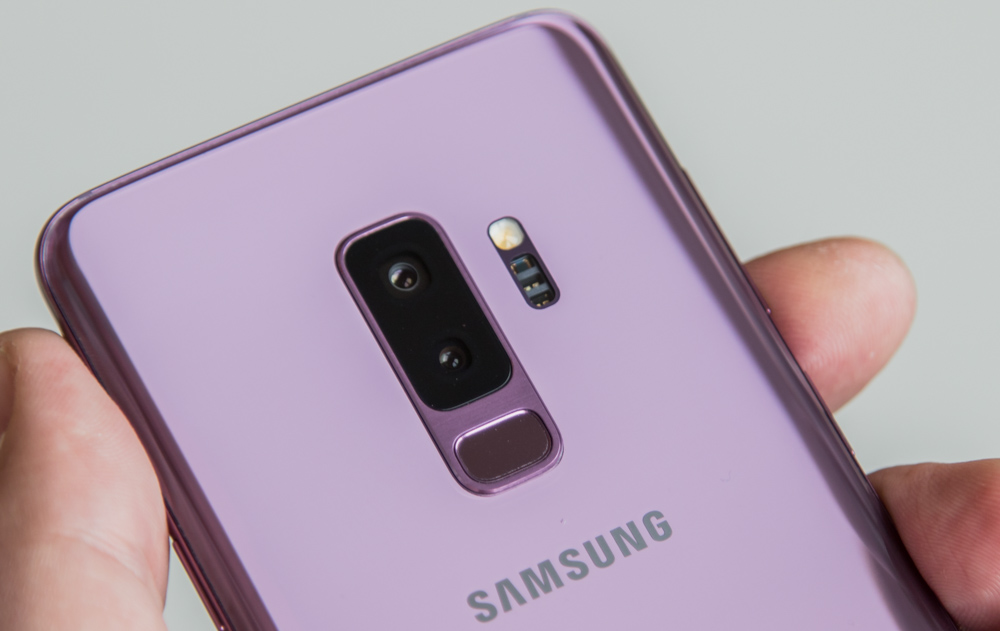 And a bit about build quality. In recent years, Samsung had no problems in that regard, and Galaxy S9 Plus is no exception. The phone is built to perfection. It is IP68 dust- and water-resistant up to 1m depth for up to 30 minutes.
Elements' configuration
This is a bit awkward, since the phone is literally the same as the previous model. There's nothing we haven't seen already.
The first thing we see is a bezel-less screen. To be honest, I don't exactly buy this "bezel-less" nonsense: there are bezels here, on each side. Thankfully, Samsung managed find a place a speaker, a front camera, light and proximity sensors, an LED for notifications, as well as 2 iris sensors. Below the screen is, well, nothing.
On the right is the power button. On the left is the notorious Bixby button and the volume key. All buttons are made of metal.
On the bottom side there are: a 3.5 mm headphone jack, a USB-C port, a microphone and a main speaker slot. Above is a tray for 2 SIM cards (the second slot is hybrid and accepts microSD cards), and an additional microphone.
On the back panel at the top are the main changes of the flagship line – a vertical block with two cameras and a fingerprint scanner beneath them. The frame of the block is metallic and slightly protrudes above the body; the glass of the cameras is slightly recessed. A bit to the right are a flashlight and a couple of sensors (light, heart rate and, according to some information, air pressure). The latter requires additional software and didn't work when I tried it – maybe because it was a test sample, and not a production model.
Ergonomics
The ergonomics of the device has essentially remained unchanged – the smartphone sits perfectly in the hand due to curved glass. Of course, it's slippery; it that's a problem for you, you can always buy accessories. The power button is located in a convenient location and falls directly under the thumb or the index finger.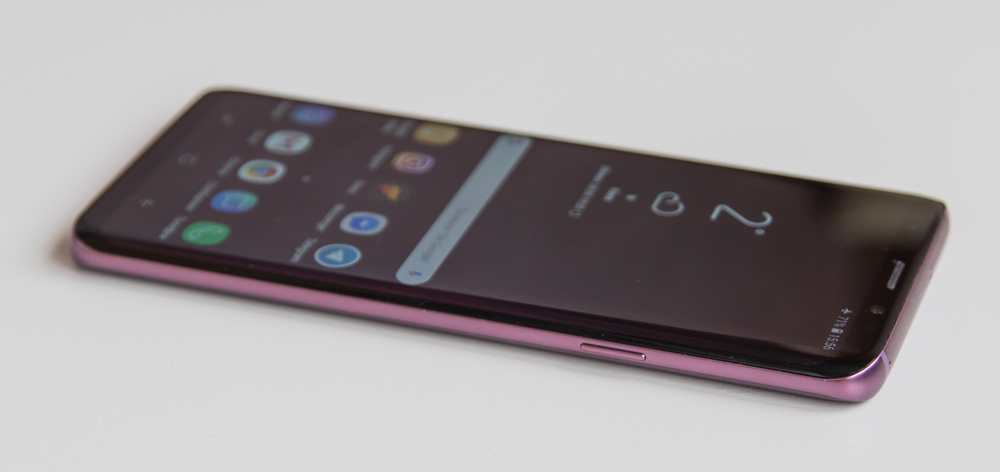 But the volume key on the left is too high – you have to change the grip in order to get to it. The Bixby button is too close – you are bound to push it by mistake from time to time. Even worse: you will push it every time you take the phone into your hands. This is very irritating. The Bixby assistant is useless in many countries, so it's better to reassign the button – thankfully, you can.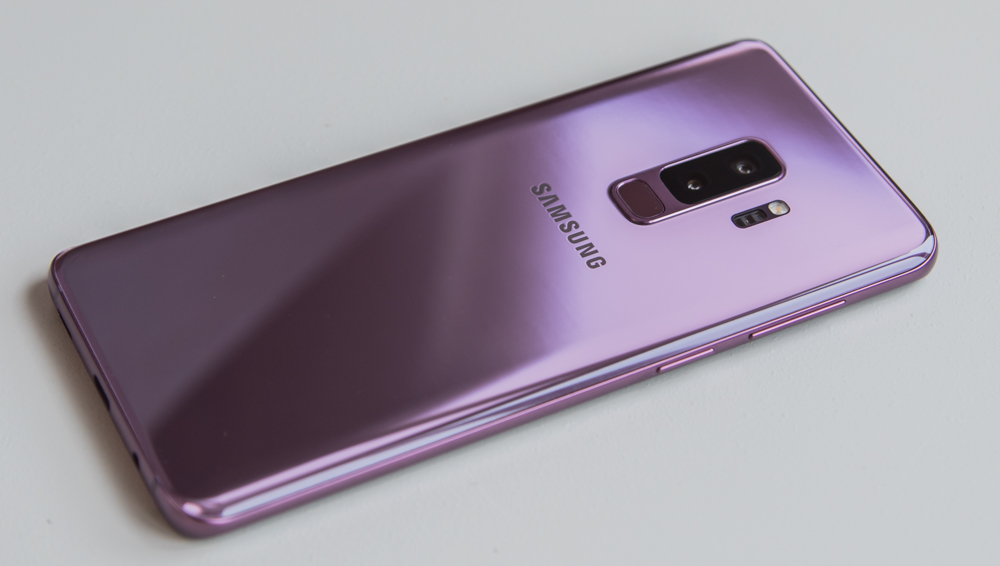 The main improvement of Galaxy S9+ concerns the fingerprint scanner, which is now conveniently located under the camera. However, the lower main camera is still too close and you will often touch it, so it's best to wipe the glass every time before shooting.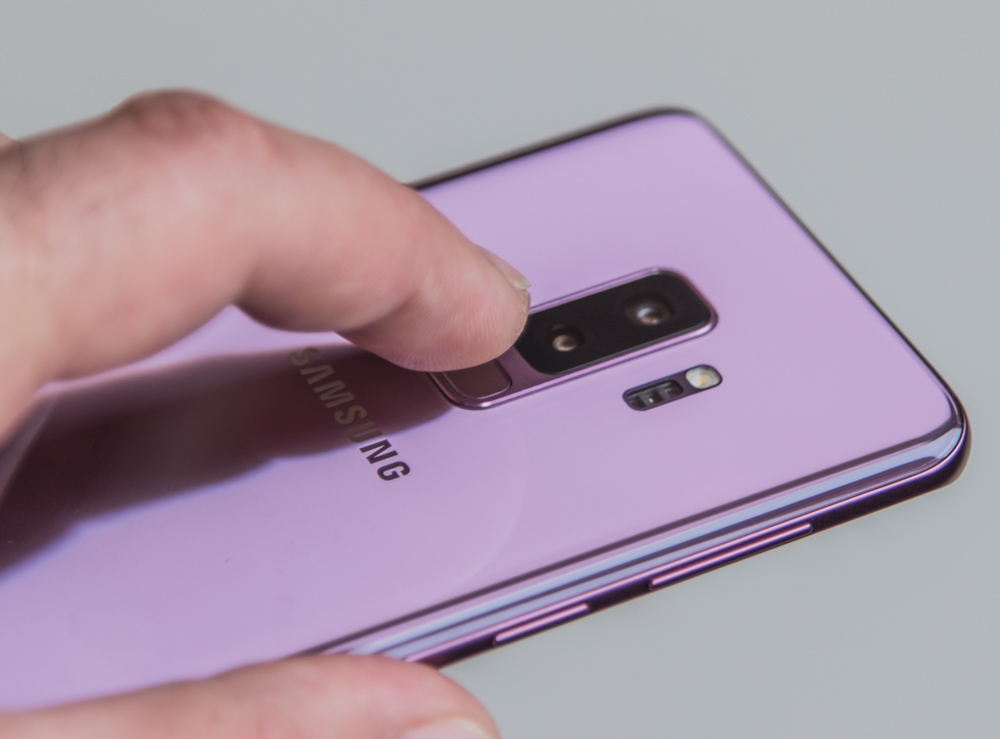 The screen
To be honest, I detected no improvements over the predecessor's screen. Samsung says something did in fact change for the better, but you have to see both phones side by side in order to notice it.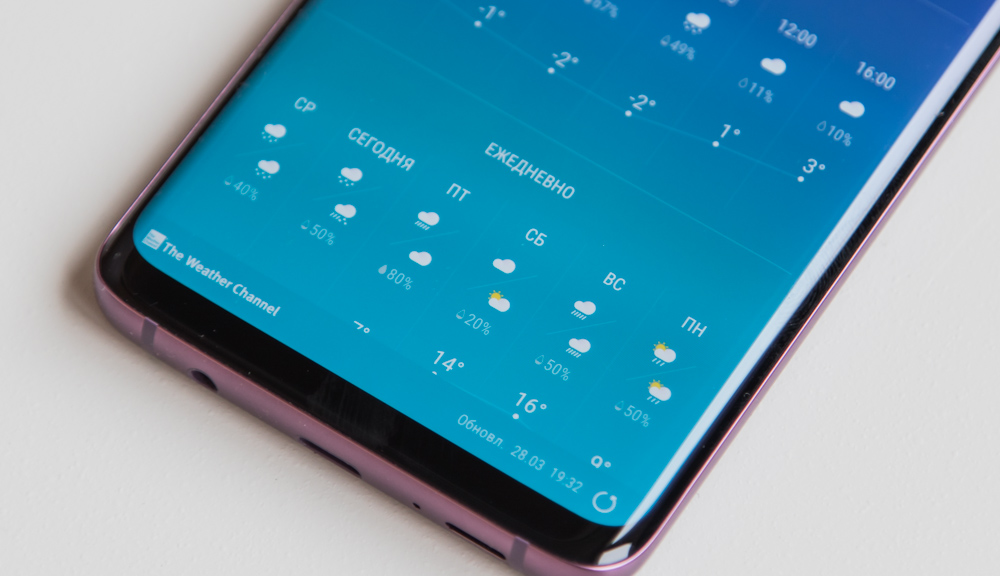 As for the characteristics, they are exactly the same as they were before – the format is 18.5:9, the resolution is 1440×2960 pixels (pixel density is about 529 ppi).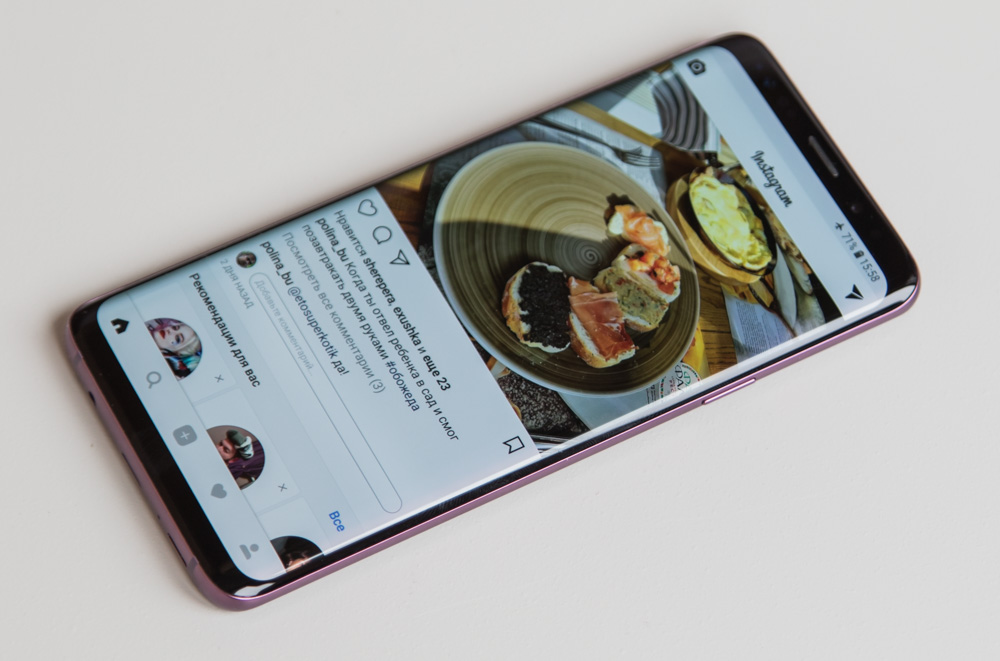 In real life the screen is very good. A standard Super AMOLED from Samsung of the latest generation. Bright, contrasty, saturated. I have nothing bad to say about it. I can see the screen clearly under the bright sun, and in the dark it does not strain the eyes. In addition, there is a night mode, with blue filter.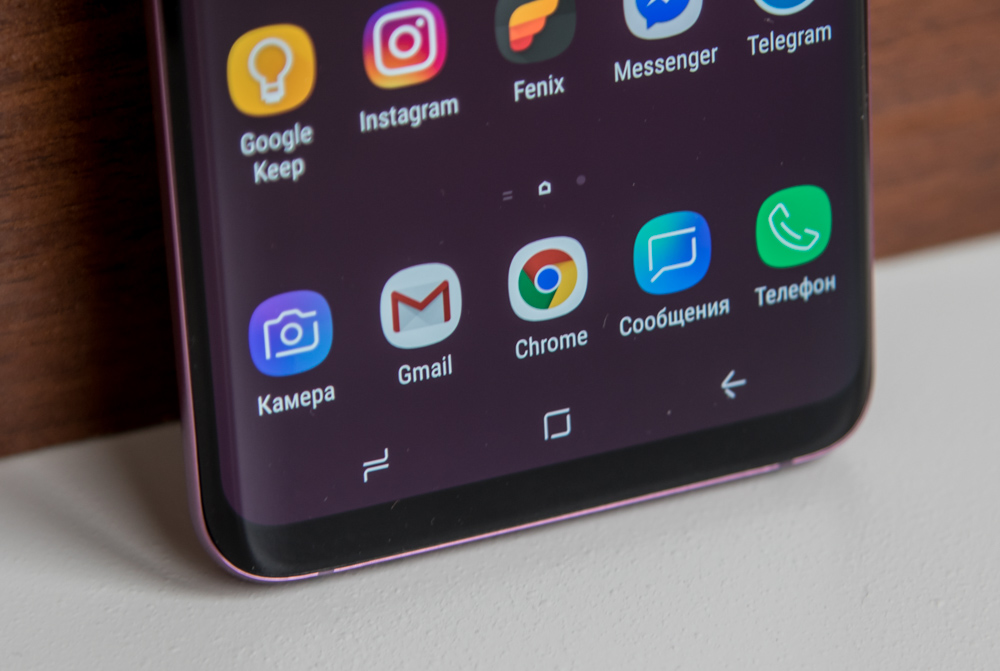 Also in the settings you will find the ability to switch color profiles, adjust the color temperature and even set up separate color correction for the most advanced of users.
Performance
Honestly, I just hate writing about the performance of flagship smartphones. In simple terms, the smartphone shows some of the highest results in synthetic benchmarks. Which is not surprising, since Galaxy S9+ is powered by the top eight-core Exynos 9810 processor paired with the Mali-G72 MP18 graphics accelerator, 6 GB of RAM and 64 GB of storage. Also, the manufacturer decided not to abandon the support of memory cards.
It is worth mentioning that in Chinese and US markets the devices are powered by Qualcomm Snapdragon 845 processor and the Adreno 630 graphics accelerator. Of course, many of us would prefer this pair, but ordinary users will hardly feel the difference in everyday tasks. Although in heavy 3D games it can be quite palpable – the video cores of Adreno have always been much more productive than Mali.
Read also: Samsung Galaxy A8+ (2018) review – Almost a flagship
In practice, I simply can not imagine what is the use of all this power for a regular person. We're not talking about Galaxy S9+, that's the thing about all top-end smartphones. There's so much power, the companies themselves started inventing new ways of utilizing it. For now, it's artificial intelligence, augmented reality and algorithms for processing images. It is worth noting that all these aspects in the Galaxy S9+ are present and work perfectly in terms of performance solutions.
Cameras
When it comes to definite improvements, Samsung was very vocal about the new cameras. The main module is dual. The first is the main, wide-angle, with a resolution of 12 megapixels with variable aperture f/1.5-2.4 and a focal length of 26 mm, a matrix size of  1/2.55 ", a pixel size of 1.4 μm. The second "telephoto lens" is 12 Mp, f/2.4, 52 mm, 1/3.6 "matrix, a pixel size of 1 μm. Both modules make use of optical stabilization; there's also dual-pixel PDAF phase auto focus and a double optical zoom without loss of quality.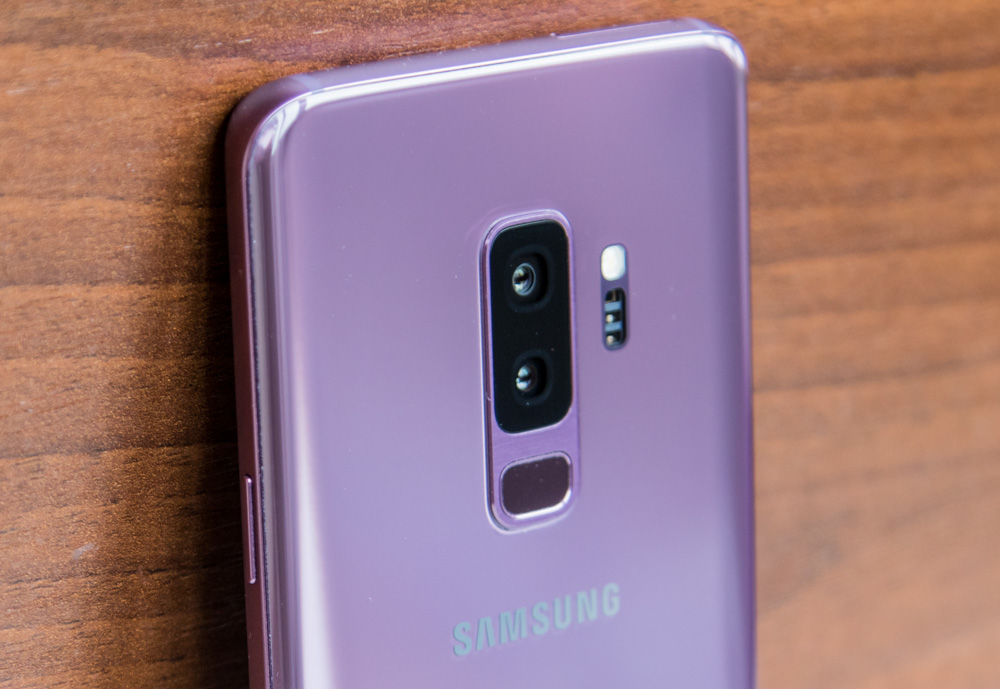 Of course, the main feature of the main module is an innovative solution for the smartphone market – an adaptable aperture. In fact, it a simple solution: it is a mechanical shutter, which opens in conditions of insufficient lighting and closes when there is too much light. This way, you can get great shots without ever worrying about light levels.
The aperture changes automatically or you can do it manually in professional shooting mode. By the way, when you use it, you can also save images in RAW format for further processing in photo editors.
In addition, the dual module allows you to make excellent portrait photos with a background blur. This mode is significantly improved compared to last year's smartphones, but it is not ideal and the edges of the object can stay blurred. You can use this mode not only for portraits, but also for blurring the background in any photo. The blur strength can be adjusted by the slider during shooting.
In general, the smartphone makes excellent photos in any conditions. Undoubtedly, Galaxy S9+ currently has one of the best cameras on the market. I don't want to delve on this – just look at the photos. I also compare the photos with the ones made with Huawei Mate 10 Pro.
The phone is also exceptional at shooting videos in all conditions with a maximum quality of 4K 60 fps, but without stabilization. In other modes (except for 1:1), stabilization works and is excellent. Videos are available below.
PHOTOS AND VIDEOS IN FULL DEFINITION
The selfie camera also shoots perfectly. It has the following parameters: 8 megapixels (f/1.7, focal length 25 mm, matrix 1/3.6 ", 1.22 μm pixel), autofocus support, video in 1440p @ 30fps with Auto HDR mode support.
As for the camera software, it seems to be quite good, simple and convenient, but it has one unpleasant feature. The shooting modes are presented in the form of tabs, which can be switched by swiping to the right or left. And very often switching occurs unintentionally, simply by touching the screen. You can also switch the tab by simply squeezing a smartphone a bit tighter – an unintentional feature for sure. Personally, I constantly switch camera modes without ever wanting to.
When you start the camera, you get to automatic shooting mode. To the left is "live focus" – portrait mode and background blur, "professional" mode with manual settings, "panorama" and "food" with a pronounced central focus and blur zone around it. To the right is super slow motion video mode in 960 fps without sound; creation of AR-emoji with various effects and hyperlapse.
Camera settings are simple and straightforward. Here you can change the resolution settings for photos and videos, switch HDR mode, enable tracking focus, grid, geotag, reassign buttons and adjust other parameters.
Sound
AKG stereo speakers with Dolby Amos support is all you need to know about the sound of Galaxy S9+. The earpiece speaker works as the second speaker. Yes, it does not sound as loud as the main one. Even worse, it's very quiet and works only with middle frequencies. It adds volume to the sound, that's all. But compare the sound to conventional smartphones – it is better here. The earpiece speaker is also fine – I can voices loud and clear.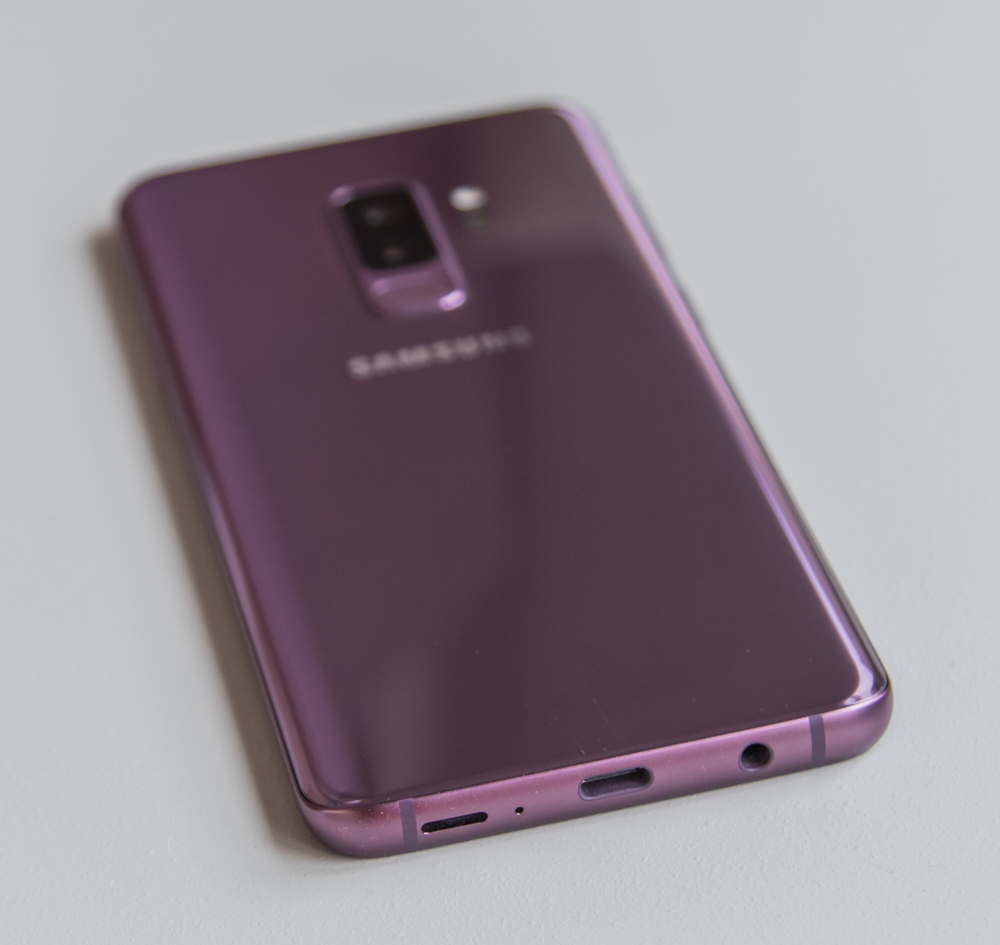 Galaxy S9+ is one of the last flagships, which retained 3.5 mm audio jack (all hail our Korean gods). The sound in the headphones is excellent, thanks to music chip supporting playback of audio files with a maximum bitrate of 32-bit 384 kHz (Hi-Res Audio). Also, the sound quality can be pumped with an advanced audiophile utility with various effects and equalizer settings.
AR emoji
This thing has a separate tab in the camera application, Even more, Samsung dedicated a lot of time to this feature at the press release, so it's supposed to be a big deal.
In fact, it's merely a gimmick. You can toy with it for a bit, but I can't imagine an adult in his right mind using this function all the time. This is obviously for children or teens, but who will buy their child a flagship smartphone? This is a "killer feature" for one time, to show off.
What is it? You can create your own animated cartoon avatar. Just make a selfie and create the basis for an emoji. Adjust your hair, skin color, change clothes, add special effects. You get a set of emoji, which you can send to other users in the form of pictures or GIF animations. Something akin to stickers in Telegram that can mimic your emotions.
Battery life
The smartphone is equipped with 3500 mAh battery. Not great, but not bad, either. With active use, the phone will survive for the whole day and then some. With spare use, it's possible that it'll work for one and a half, or even two days.
Galaxy S9 + supports fast charging technology. Unfortunately, I was not provided with a charger. Third-party adapters fully charged the phone in 1.5 hours.
Software
Android 8.0 with the proprietary Samsung shell. Nothing out of the ordinary, No substantial changes compared to last year's lineup. Only the camera application has undergone a radical transformation with new modes. But we've already covered that.
Security
In addition to the fingerprint scanner, the smartphone has retained the iris scanner, but it hardly made unlocking faster. Everything is just as slow and works only sometimes. There is a face recognition feature, but only barely works. There is a so-called smart mode, which combines two methods to provide a faster unlock, but it is less secure.
Even with all these different ways of unlocking the device, the fingerprint scanner is still the fastest and safest.
Verdict
Samsung Galaxy S9+ is an improved S8+. No surprises here – you can't revolutionize the market every year.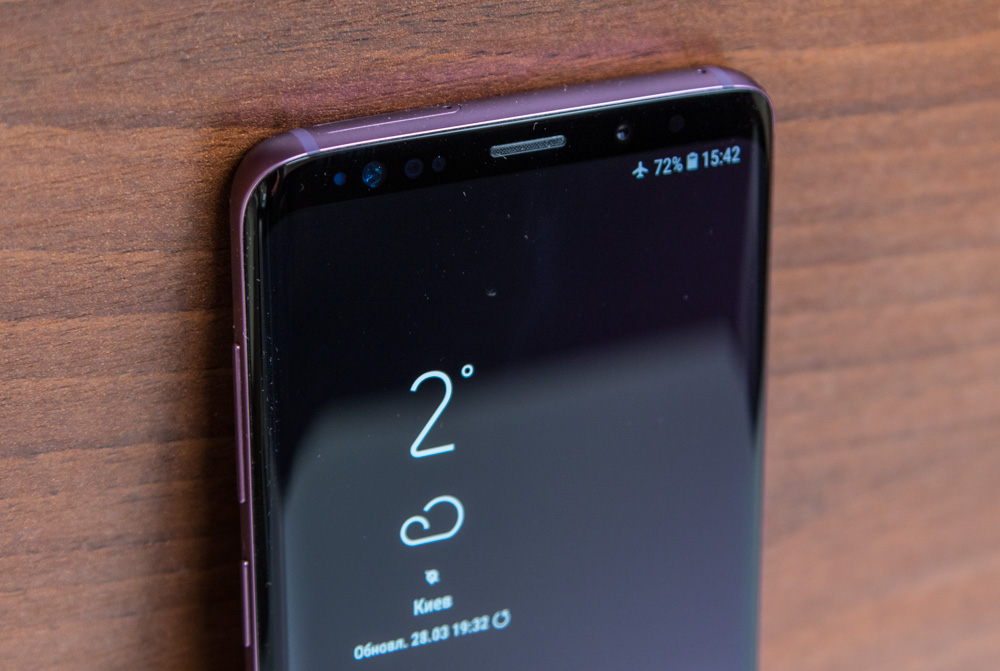 Samsung Galaxy S9+ received a facelift. Bezels above and below became a bit more compact. Ease of use has improved significantly, due to the transfer of the fingerprint scanner to a more convenient place. But my last-year's issues remained the same – I'm talking about inconvenient layout of the volume key, the unnecessary Bixby button, random clicking on the interface elements due to the curved screen. You can get used to all of this, but one might wish for more radical improvements.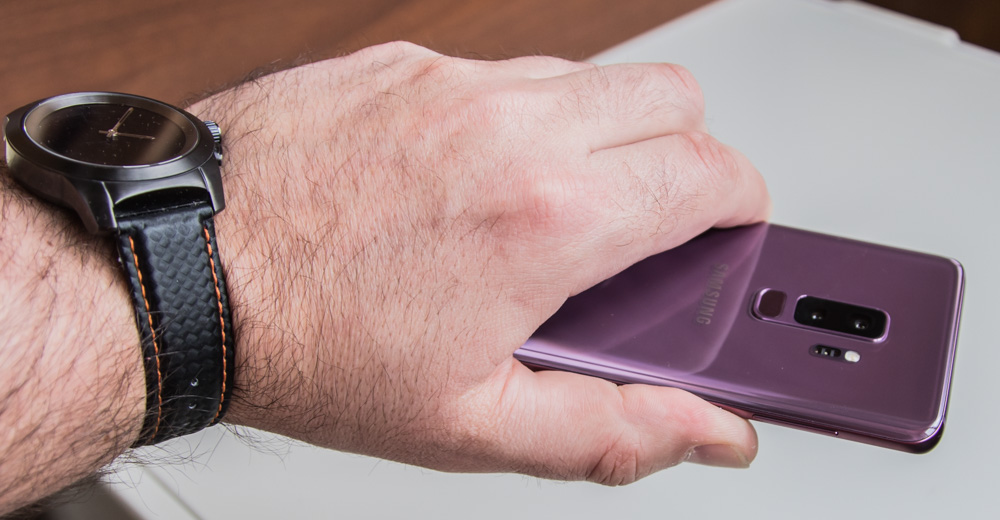 There are significant changes as well: the smartphone has become even more powerful, the camera is even better. There are new features, like animated avatars and the support for artificial intelligence (mostly in camera, but there will be more applications). In combination with premium materials and excellent appearance, the Galaxy flagships remain one of the slickest and most desired Android smartphones in the world.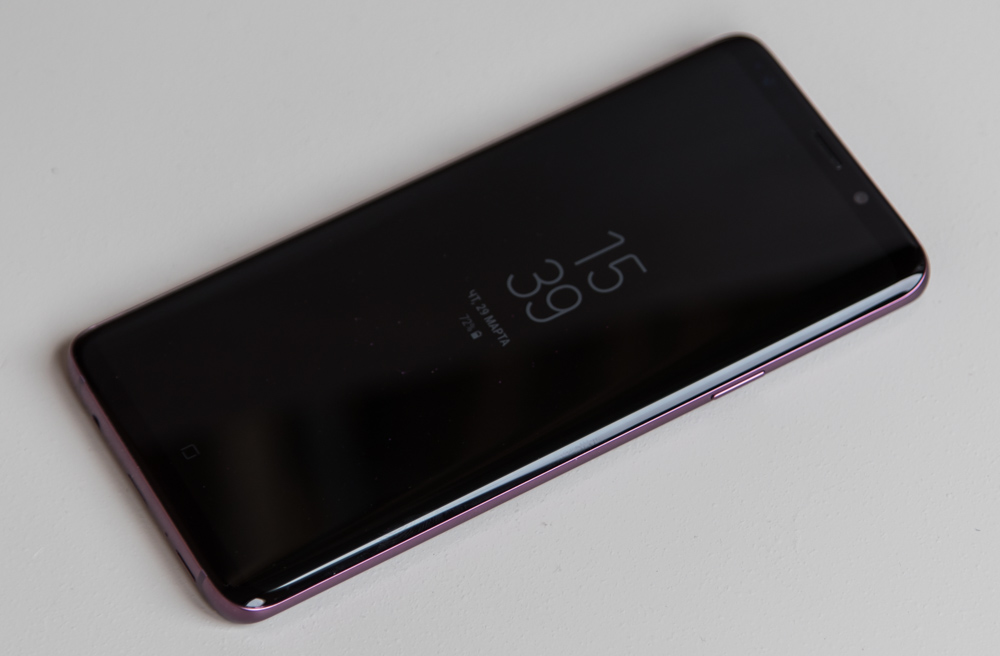 But time does not stand still and the Korean titan is very of a certain Western rival, who is coming closer. Next year Samsung will need to put more effort to stay on the top. After all, the phone will have the proud 10 in its name – practically an obligation to make something new and innovative.