When it comes to really cheap smartphones, say, costing up to $100, a big number of large brands that everyone is hearing about immediately disappears. And this niche remains wholly and completely under the control of less popular manufacturers. From time to time, such devices fall into our hands and our today's guest, Tecno Pop 2S Pro, is one of them.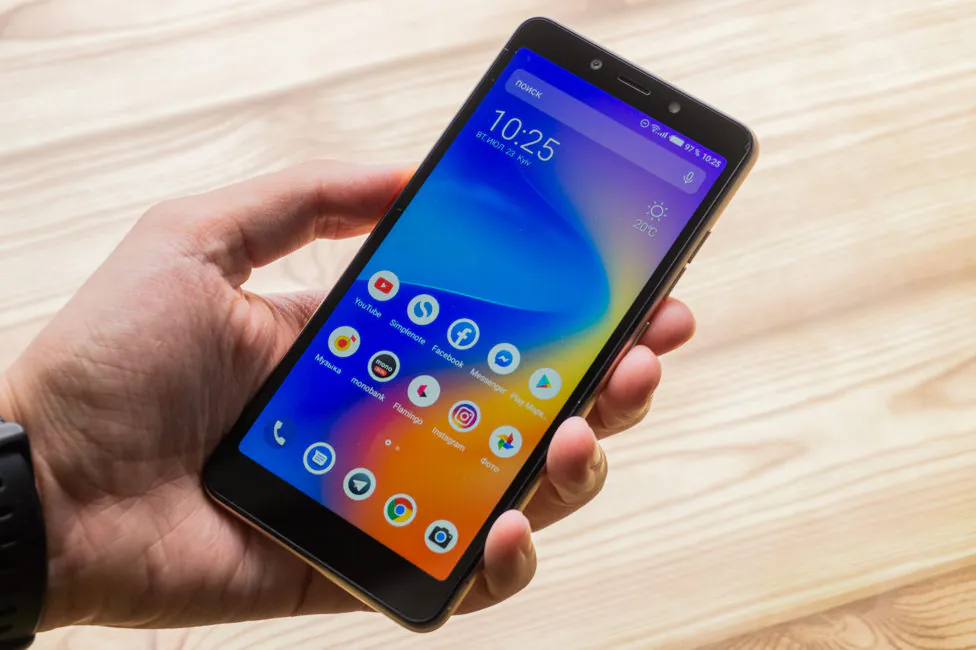 After Tecno Spark 3 Pro, which surprised me with nice features (for example, the ability to test the beta version of fresh Android Q), it was interesting what the Tecno brand could offer in an even more affordable device. I will try to answer this question in this review.
Our video about Tecno Pop 2S Pro
If you do not want to read the text – watch the video!
Tecno Pop 2S Pro specs
Display: 5.45″, TFT, 1440 × 720 pixels, 296 ppi, aspect ratio 18:9
Chipset: MediaTek Helio A22, 4 Cortex-A53 cores with a maximum clock speed of 2 GHz
Graphics Accelerator: PowerVR Rogue GE8300
RAM: 2 GB
Storage: 32 GB
MicroSD memory card support: up to 128 GB
Wireless networks: Wi-Fi 802.11 b/g/n, Bluetooth 5.0, GPS (A-GPS, GLONASS, BDS)
Main camera: dual, 13 MP main module, f/1.8, PDAF and an additional 0.3 MP depth sensor
Front camera: 8 MP, f/2.0
Battery: 3050 mAh
OS: Android 8.1 Oreo with HiOS 4.1 shell
Dimensions: 148.3 × 71.9 × 8.48 mm
Weight: 150g
What's in the box
Tecno Pop 2S Pro comes in a simple cardboard box. But its contents impress way more than flagships' from even the most famous manufacturers. Here, in addition to the standard set of charger (5V/1.2A), USB/microUSB cable and documentation (with a guarantee of 12 + 1 months), there are: headphones with a headset function, a protective film on the screen and a case. I didn't have some of these things with my test sample, but when buying a device, the set will be just that.
I expected mediocre quality, but no – the bundled cover is gorgeous. It looks quite unusual, closes the connection ports, and protects the camera unit. The only caveat – the rim around the screen would be higher. But on the other hand – most likely a protective film will be glued on it, so this nuance won't matter.
Design, materials and build quality
It would be wrong to expect something special in terms of design in an affordable smartphone. And in general, in this price range it is near impossible to find some kind of smartphone with a unique or at least trendy appearance. So, Tecno Pop 2S Pro looks very classic.
The front panel has traditional indentations above and below, with no notches. The upper field is quite normal when it comes to width, but the lower one is a little thicker. At least there are no logos everywhere.
In addition, the corners of the screen are rounded and thereby slightly follow the shape of the case. This solution looks, of course, nicer than it would be with direct angles.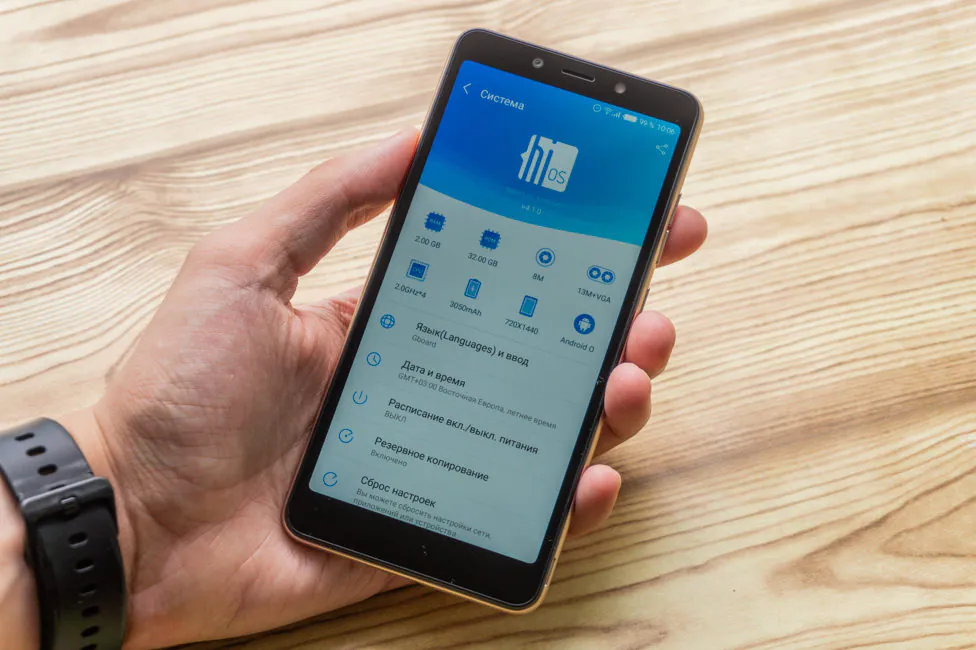 On the back panel, the eye doesn't have much to catch on. The dual camera unit is located in a now standard vertical manner. And in general, if you look from this side, then the design is more affected by the color of the case. The black and blue model has a kind of gradient transition.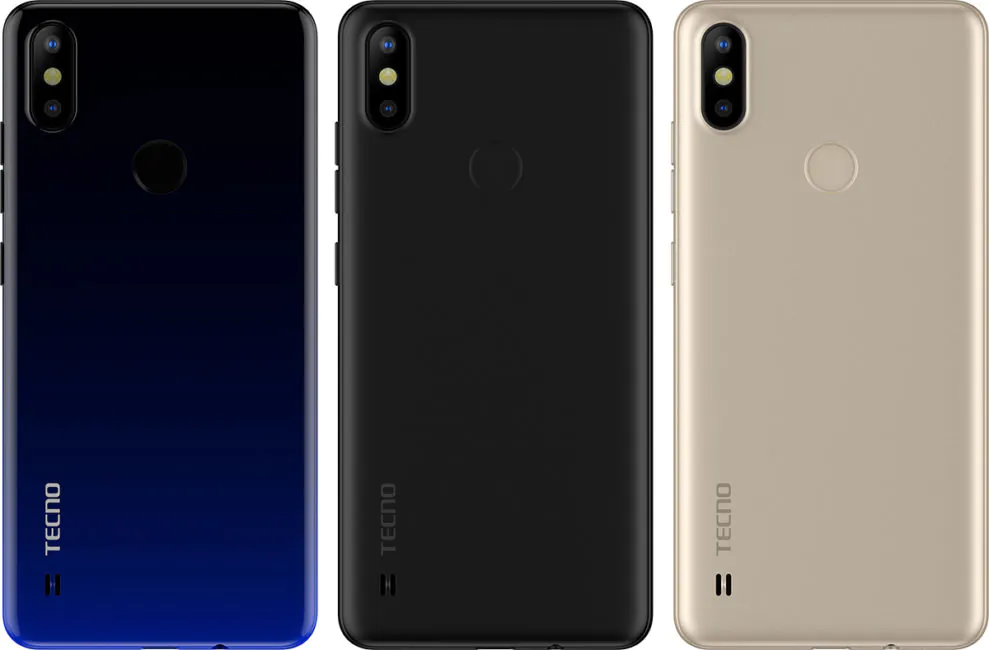 The front of the Tecno Pop 2S Pro is the same in all cases, so you have to choose it solely based on the colors of the back panel. The plastic quality is very high. On a smartphone in golden color, fingerprints and other stains are almost invisible.
The build quality is simply excellent – it does not creak or bend. There is an oleophobic coating on the front of the glass.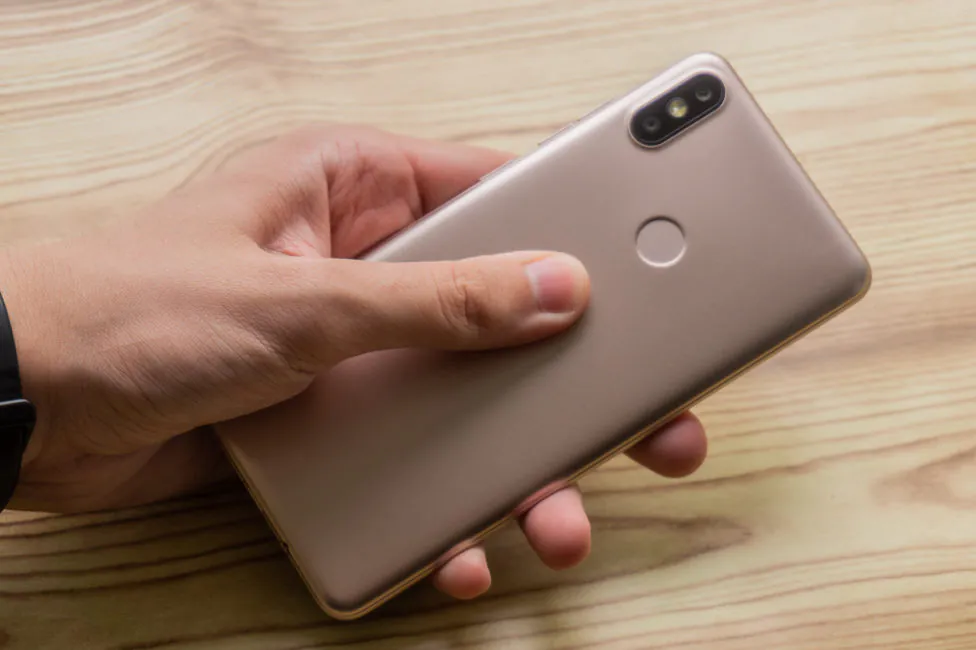 Elements configuration
In front of the screen is a front camera, a speaker, light and proximity sensors, as well as a flash or notification indicator. The last element can perform both functions, but with different intensity of the light.
On the right side there is a place for the power key and volume control. The second is supposedly divided into two, but in reality it is just a visual separation. Although it does feel that they are separated from each other. At the bottom there is a cutout with which it will be easier to remove the cover. On the left there is nothing.
The bottom end contains all the basic functional elements – a microphone, a 3.5 mm audio port and a microUSB connector. On the top side there's nothing.
On the back in the upper left corner are two cameras and a flash between them and a fingerprint scanner area. The vertical Tecno label and multimedia speaker are in the bottom left.
Under the lid of the Tecno Pop 2S Pro you can find a place for two nanoSIM cards and a microSD card – this is a plus of a smartphone. But the battery is non-removable.
Ergonomics
Tecno Pop 2S Pro has normal body dimensions – 148.3 × 71.9 × 8.48 mm. Of course, this is not the most compact smartphone in its class, but it is convenient for everyday use. Dimensions allow you to use the device with one hand and not change the grip every time you need to reach the top of the screen.
The buttons are concentrated on one side and there are no problems with their use, just like with the fingerprint scanner. In general, everything is in its usual place.
Display
Tecno Pop 2S Pro has a 5.45" screen with a TFT matrix. The resolution is HD+ or 1440 × 720 pixels and the pixel density is 296 ppi. The aspect ratio is modern, namely 18:9.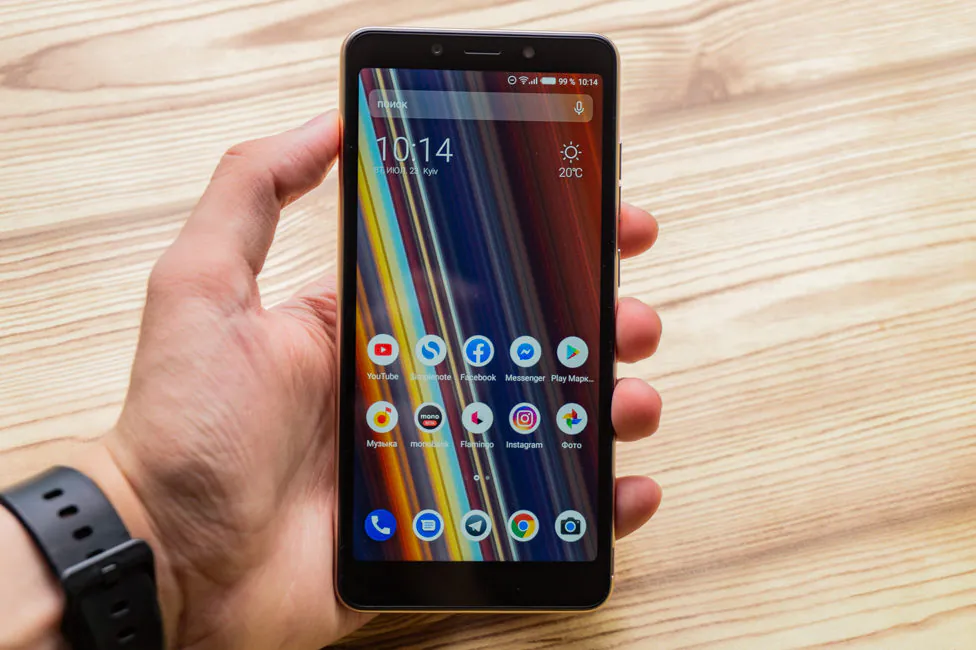 The first thing you can praise the display for is resolution. Yes, it is obviously not amazing, but individual pixels are not visible. Further, I can note the color rendition, which is at a fairly good level.
The reserve of brightness will be enough in the daytime outdoors, but on a sunny day, visibility will drop and you will either have to cover the display or gaze at it closely to see any information.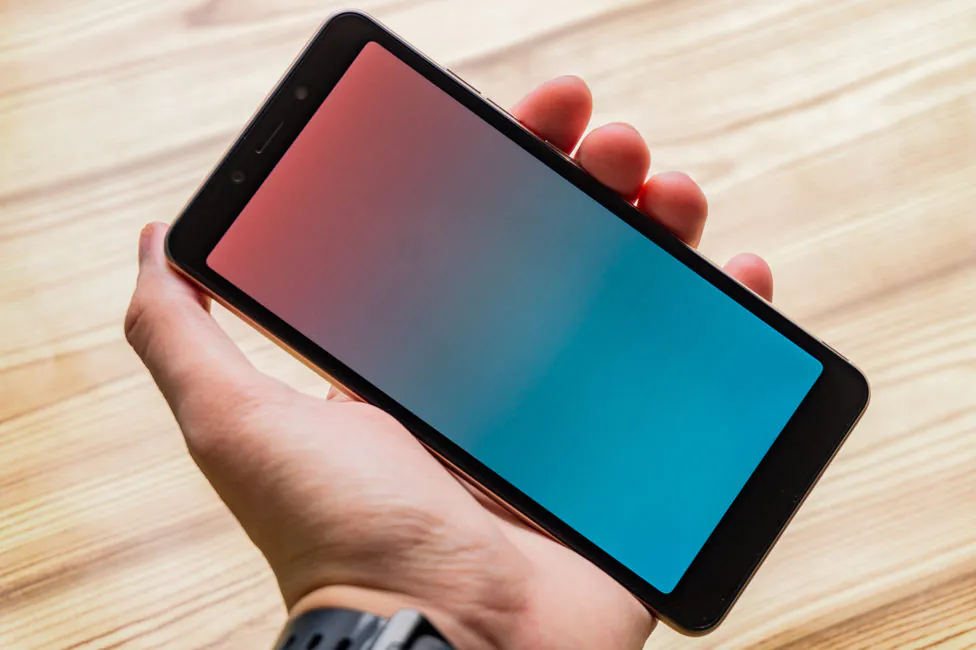 Viewing angles remain at a normal level with linear deviations, but there are problems with diagonal ones – the picture gets seriously inverted. Although at such extreme angles no one is looking at the display.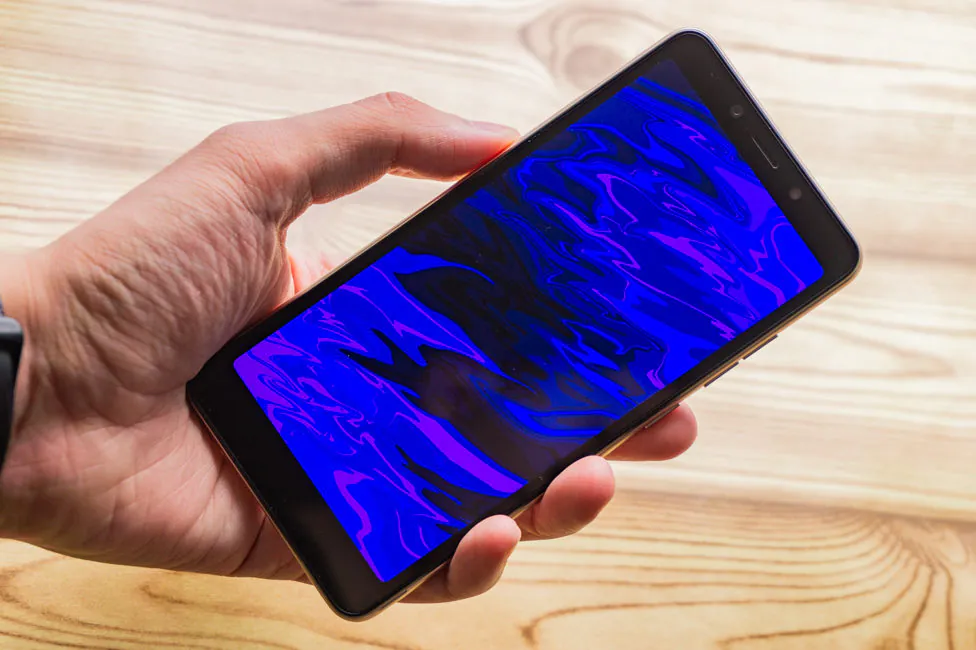 Means for regular color adjustment or white balance are not provided. From the settings there is "eye care", a decrease in blue light for a more comfortable use of the smartphone in the dark.
Performance
Inside, Tecno Pop 2S Pro has the MediaTek Helio A22 (MT6761) platform, as in the more expensive manufacturer's model – Tecno Spark 3 Pro. It consists of 4 Cortex-A53 cores with a maximum clock frequency of 2 GHz and a PowerVR Rogue GE8300 graphics accelerator. In synthetics, the simplest results come out – however, this is already a known fact.
We get 2 GB of RAM and this amount is enough for those users who do not constantly switch between a large set of applications. In short, it will do for some basic tasks, like 2-3 running programs.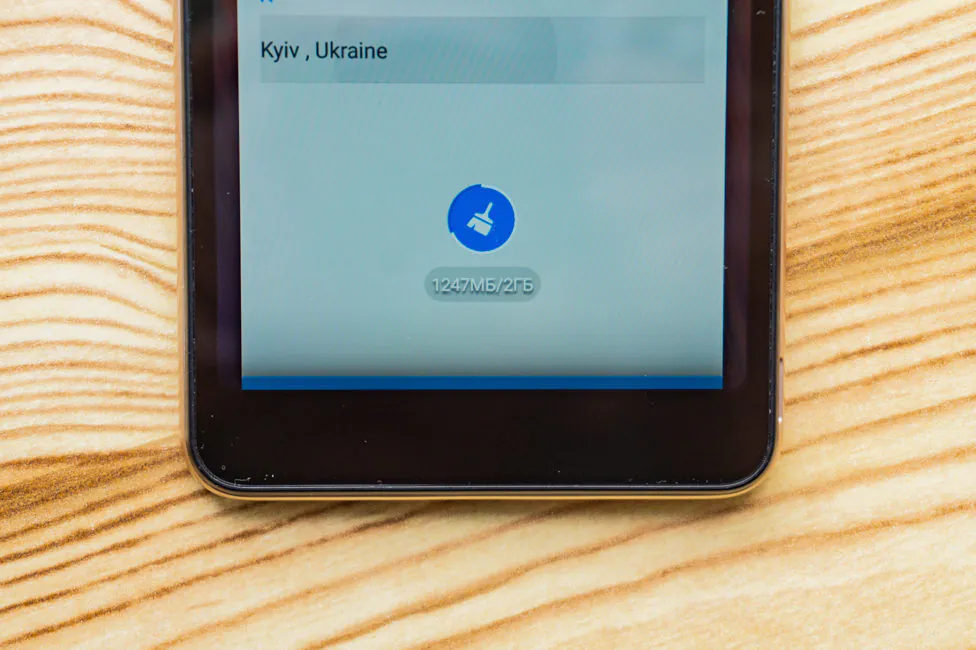 32 GB of internal storage (24.61 GB available) is very good within this segment. Since competitors are almost always equipped with 16 GB of storage, getting a twice as large capacity without installing a microSD is a very serious advantage. But even if this is not enough for someone, no one takes away a slot for a memory card (up to 128 GB). And it does not depend on the number of SIM cards.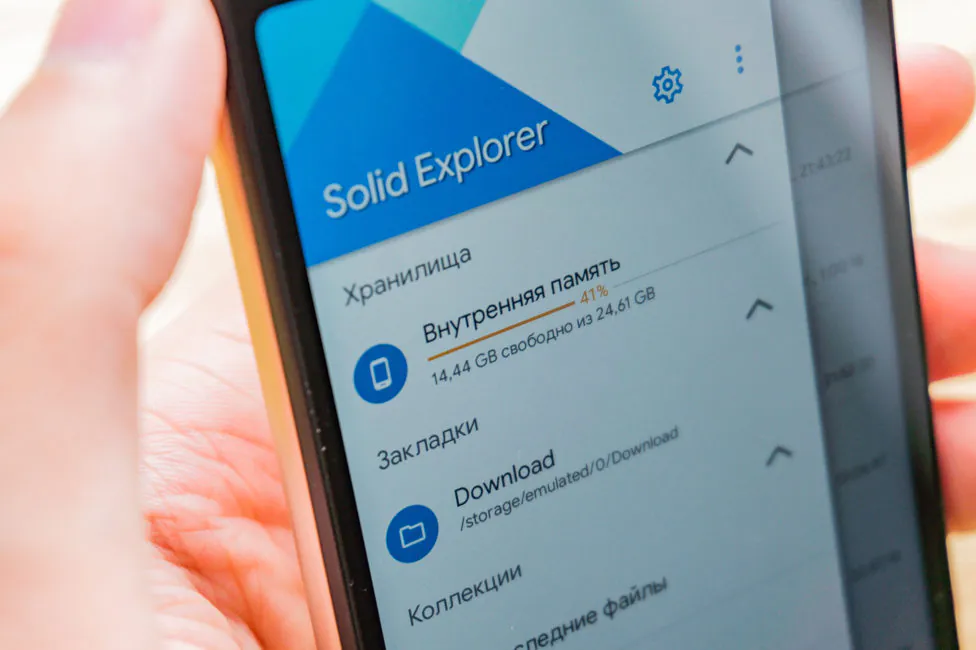 The manufacturer's shell on this hardware works well. Applications run smoothly, only occasionally there are subtle slowdowns when scrolling through long lists. But in general, the system behaves quite well and will fully satisfy an undemanding user.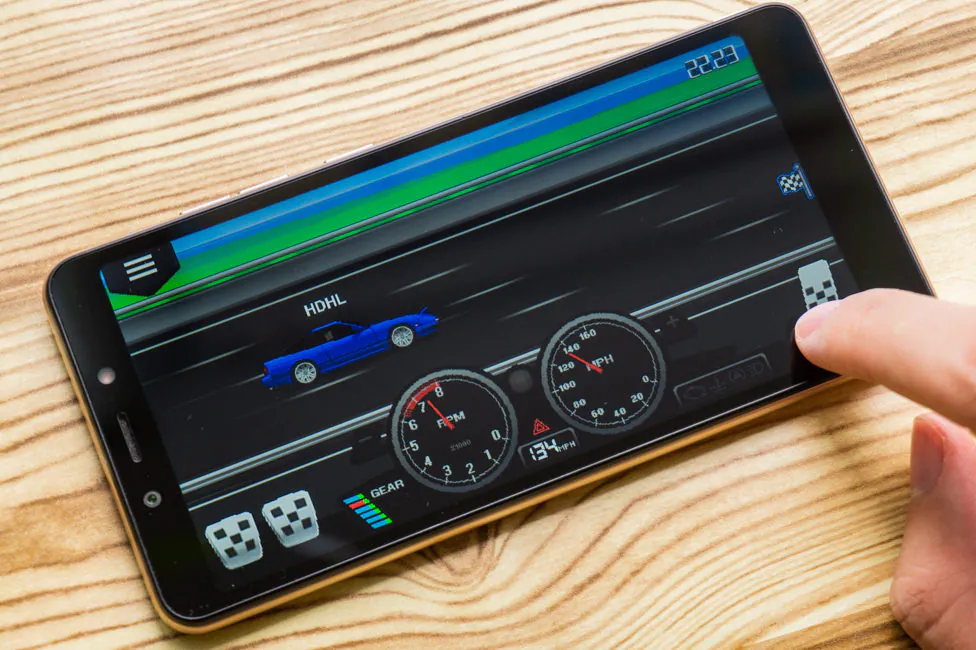 The device will run mainly undemanding arcades and casual games. For heavy ones, like PUBG or Asphalt 9 Tecno Pop 2S Pro is not ready, which, in principle, was clear from the beginning.
Cameras
The main camera of the Tecno Pop 2S Pro is represented by two eyes – a standard module with a resolution of 13 megapixels, f/1.8 aperture and PDAF with an additional VGA-sensor for measuring depth of field.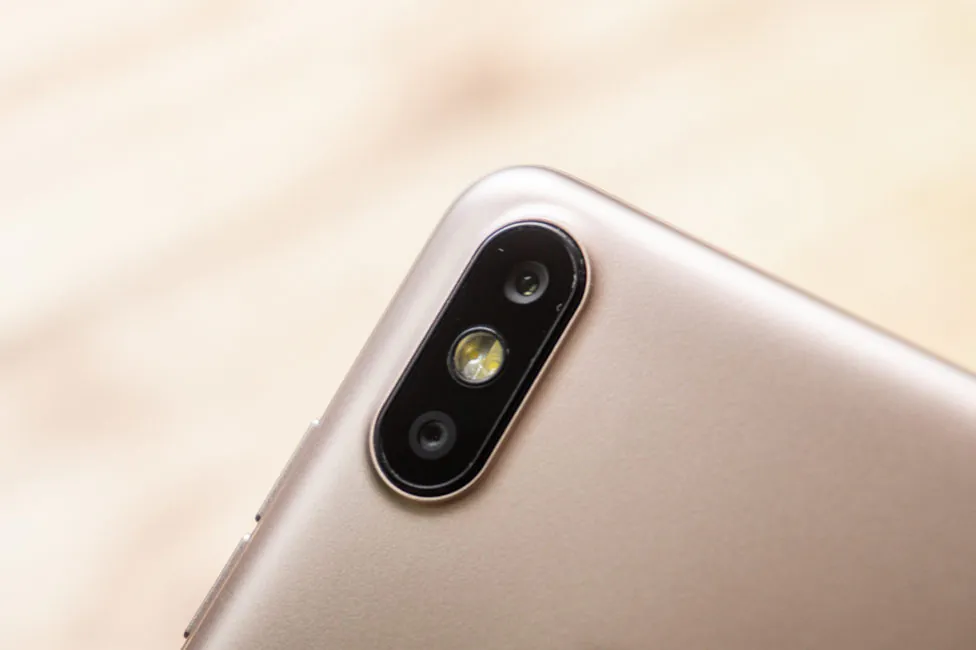 If you look at the overall quality of the photo, you can see that they lack detail. However, within the budget, the photos on the main camera are normal. I definitely can't call them bad, again – renember the cost. Color reproduction is more likely natural, although it sometimes turns on the AI ​​and embellishes the pic a bit. There are no differences in white balance in the pictures.
EXAMPLES PHOTOS IN FULL RESOLUTION
You can shoot with bokeh effect, but exclusively when taking pictures of people. And I must note that a person can be separated from the background with no problems.
Video recording is possible in maximum resolution up to Full HD with 30 frames per second. Unfortunately, there is no electronic stabilization system. And the overall quality is traditionally not very high.
In front, we have one 8 MP camera (f/2.0), but this did not stop the manufacturer from adding the background blur effect. In general, the front camera is okay, as for a cheap phone.
In the camera application, there are not very many modes, only the main one: video, photos, face beautifiers and panoramas. There are also some built-in filters.
Unlocking methods
The scanner on the back of the Tecno Pop 2S Pro recognizes a fingerprint very quickly and accurately. This is a bit surprising if you recall the cost of a smartphone. In addition to the standard function, by tapping or holding the pad, you can take a picture, receive a call, record calls and turn off the alarm.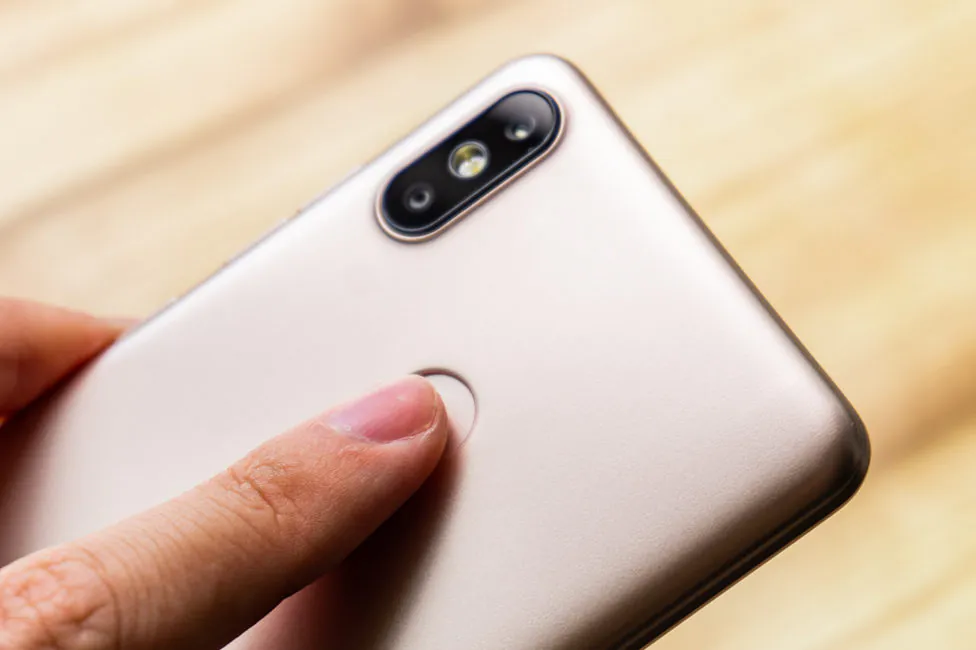 The second way is face recognition. It works slower than a scanner, but it did not disappoint in terms of stability. It will not work in the dark, but you can turn on the backlight function.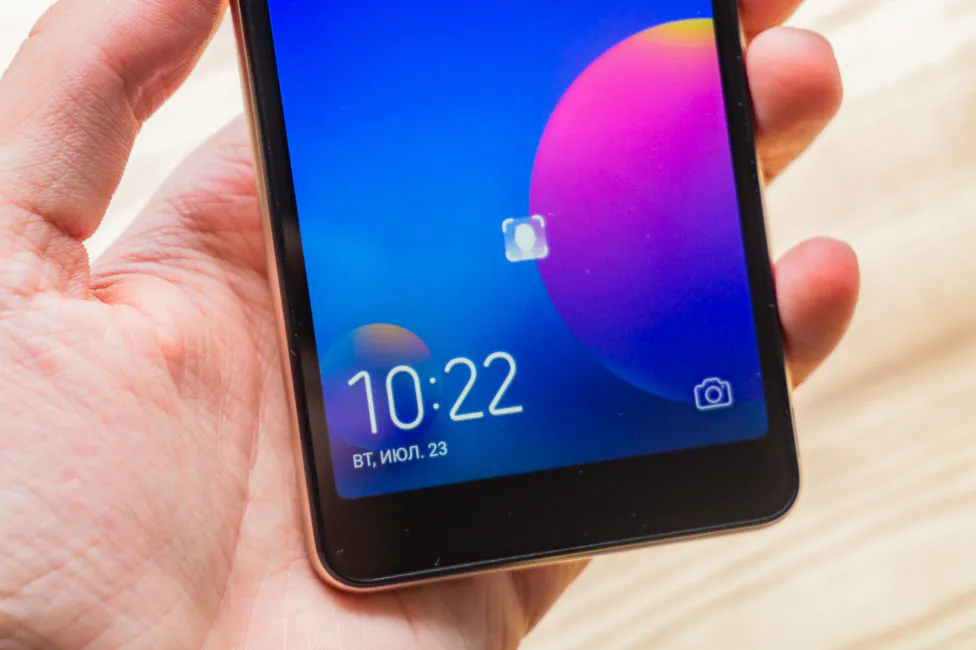 With it, if there is not enough light, the front flash activation button will appear on the screen and then the recognition will go right.
Battery life
Despite the modest battery with a capacity of 3050 mAh, which is installed in Tecno Pop 2S Pro, the smartphone lives relatively long on a single charge.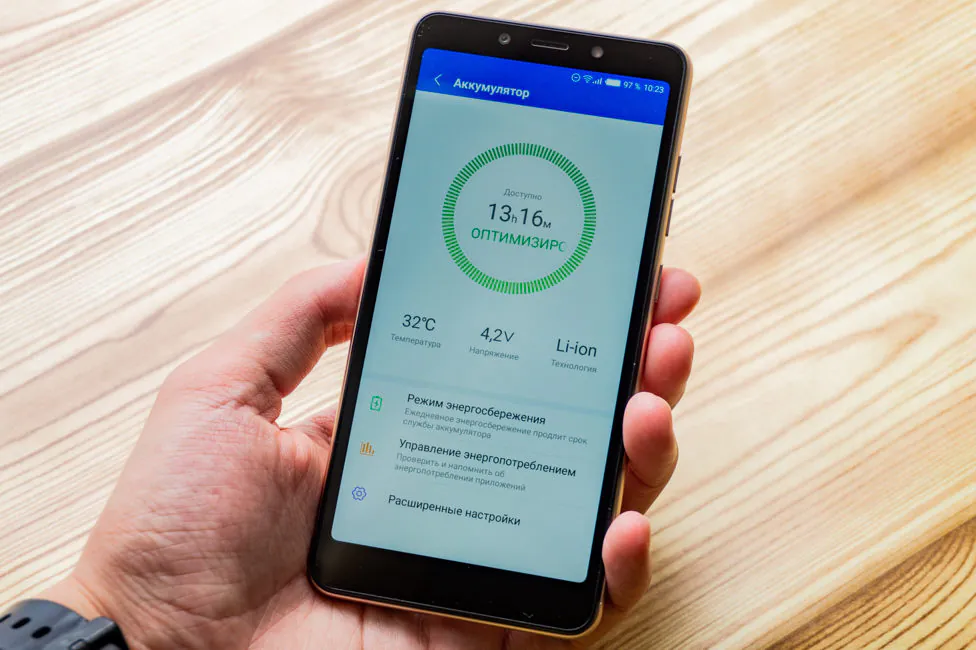 On average, it lasts for the whole day with 6-7 hours of screen activity. If we talk about the duration of work with moderate use to the device (answer a couple of calls, scroll through the social media feeds, check messengers from time to time), then you can count on two days.
But quick charge will not work. From the bundled charger, this process lasts more than 3 hours, which is a typical for such inexpensive devices.
00:00 — 12%

00:30 — 28%

01:00 — 44%

01:30 — 61%

02:00 — 77%

02:30 — 91%

03:00 — 97%
Sound and communication
The speaker speaks well for its intended purpose. The main speaker is located on the back – not the best place. On the other hand, some manufacturers generally use the earpiece speaker for multimedia in order to save money. The volume margin of our hero is not bad, but the frequency range is flat, and therefore you should not count on listening to music. Use it exclusively for calls and notifications.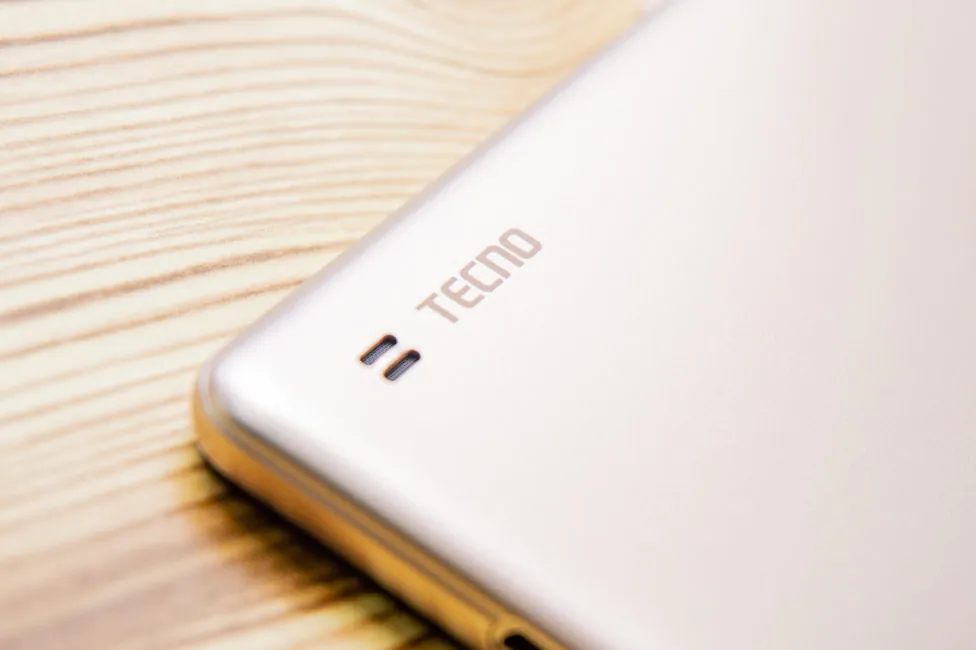 In wired headphones, Tecno Pop 2S Pro sounds simple, but for an inexperienced listener this quality will be quite enough. But in Bluetooth headphones it plays very well.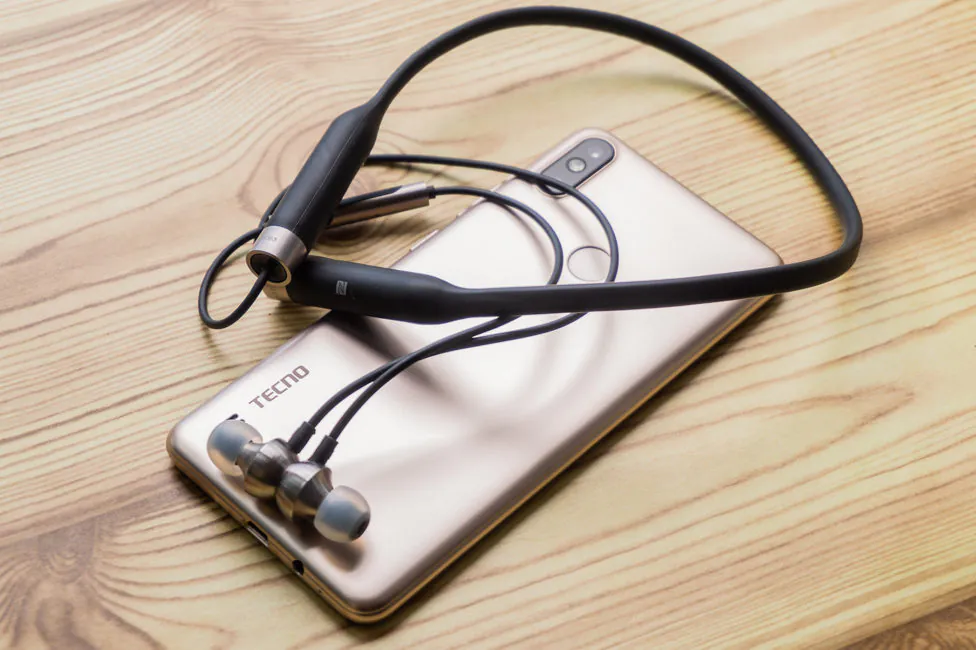 In addition, BT is version 5.0 here, and this, you know, is very rare in cheaper devices. As for the other modules, they work more than stably – these are Wi-Fi 802.11 b/g/n and GPS (A-GPS, GLONASS, BDS).
Firmware and software
The software in Tecno Pop 2S Pro is based on the Android 8.1 Oreo OS with the proprietary HiOS 4.1 shell. This is firmware has its own customization tools, theme and application store. Of the interesting things, there are two navigation methods (three buttons or swipe to the places where they were) and gestures on the deactivated screen. Updates do appear, like a security patch on June 5th.
But there may be certain nuances that not everyone will like. A simple example – by default, the shell turns off notifications from installed applications. The applications themselves report this. I've learned about disabled notifications when I opened Telegram and Messenger.
Verdict
Tecno Pop 2S Pro is a solid, inexpensive smartphone with everything you need on board. You will get a budget phone that is strong on all fronts. The design is simple but rigorous. It has an excellent build quality, has a modern screen and sufficient performance and cameras for basic needs. I was also pleasantly surprised by the battery life of the device. What more could you ask from a low-cost smartphone?

Subscribe to our accounts: