I'm a person who has tested more than a dozen smartphones from a variety of companies in a year, and who has found something I didn't like in each model… I'm very picky. Especially to my favorite companies, including ASUS, Samsung, Huawei, and Xiaomi. So I think you will understand my feelings and the simple weight of my words. But I consider the Vivo X70 Pro Plus smartphone to be the closest to my ideal. Actually, it lacks that half step. That is, it is literally 9.7 out of 10. That's how close it is!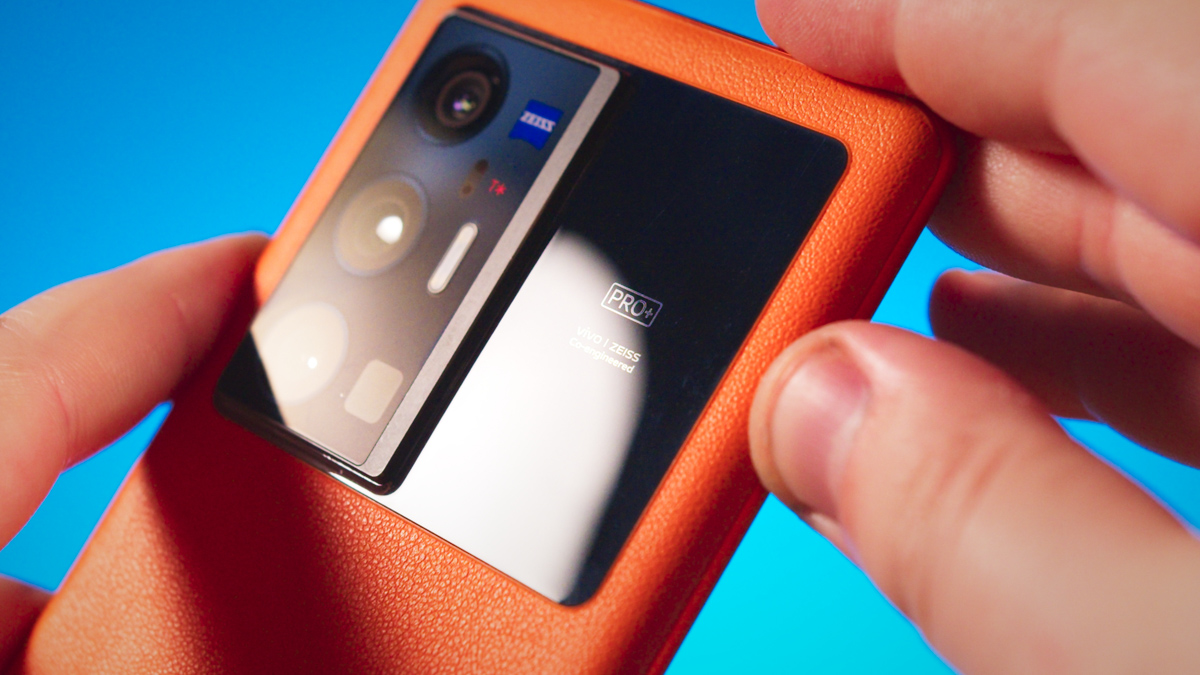 History of acquaintance
The smartphone turned out to be even too… post-modern, so to speak. During the first hours of my acquaintance with it, I constantly associated it with the concepts of cyborgs in the world of the future. Something so futuristic, but still grounded, believable, not alien, just hyper-technological.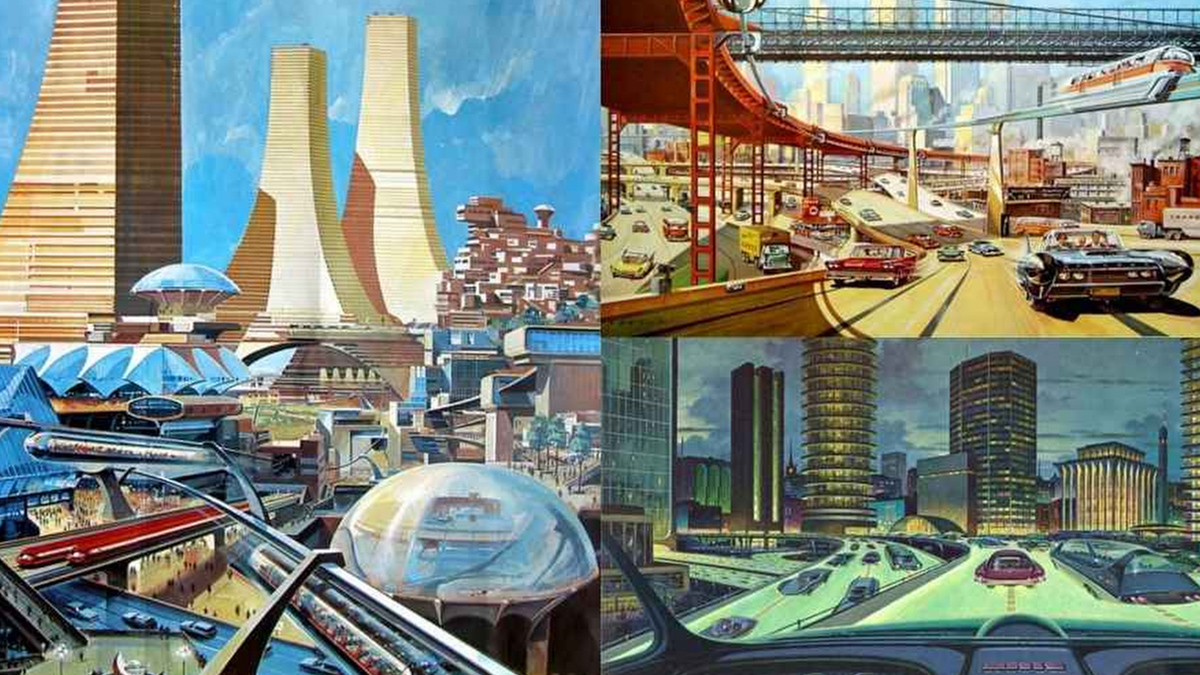 And this is because BBK Electronics, which owns the Oppo, OnePlus, and Vivo brands, uses them in the roles of design, price aggressive, and technological, respectively. In that order.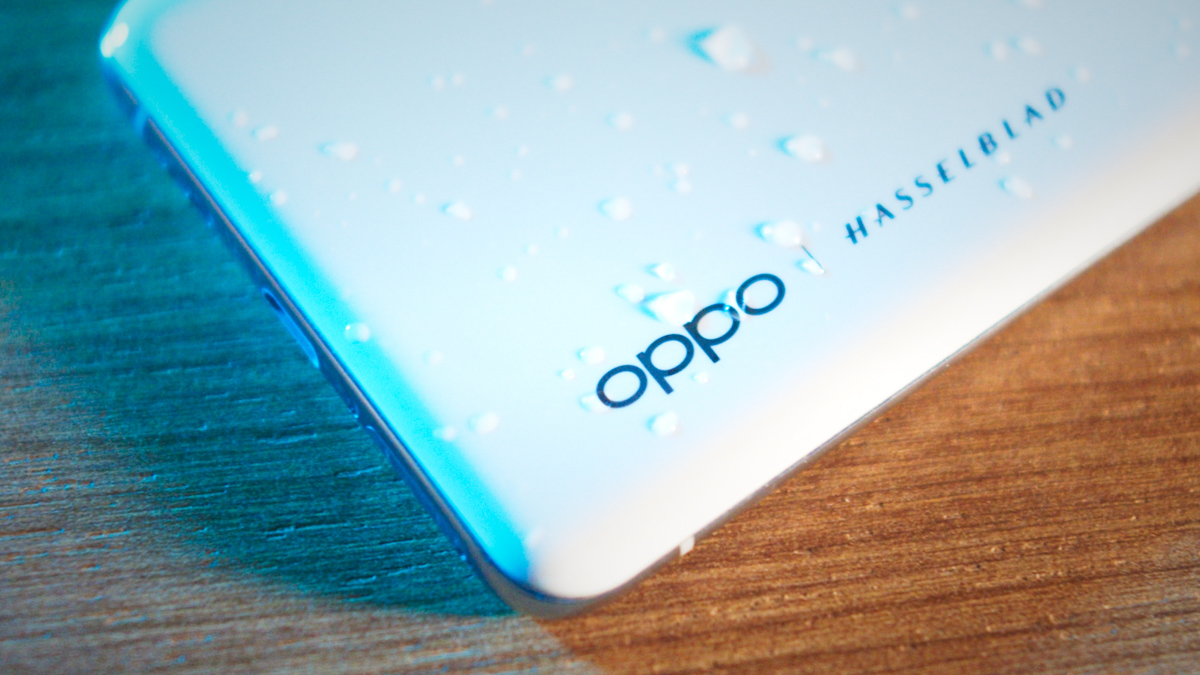 Actually, Vivo X70 Pro Plus is cheaper than Oppo Find X5 Pro, and I like it much more. A little bit in terms of visuals, and very, very much in terms of features. The price is flagship money, obviously. Don't expect a price tag of less than 700 euros, plus the smartphone is not officially available here. However, it is not yet known about other models of the X series.
Appearance and ergonomics
Let's start with the appearance. And I'll be honest. No matter how premium the Find X5 Pro is, and it is ultra-premium, for me it will never beat the hyper-aggressive technology of Vivo's flagship. In principle, any.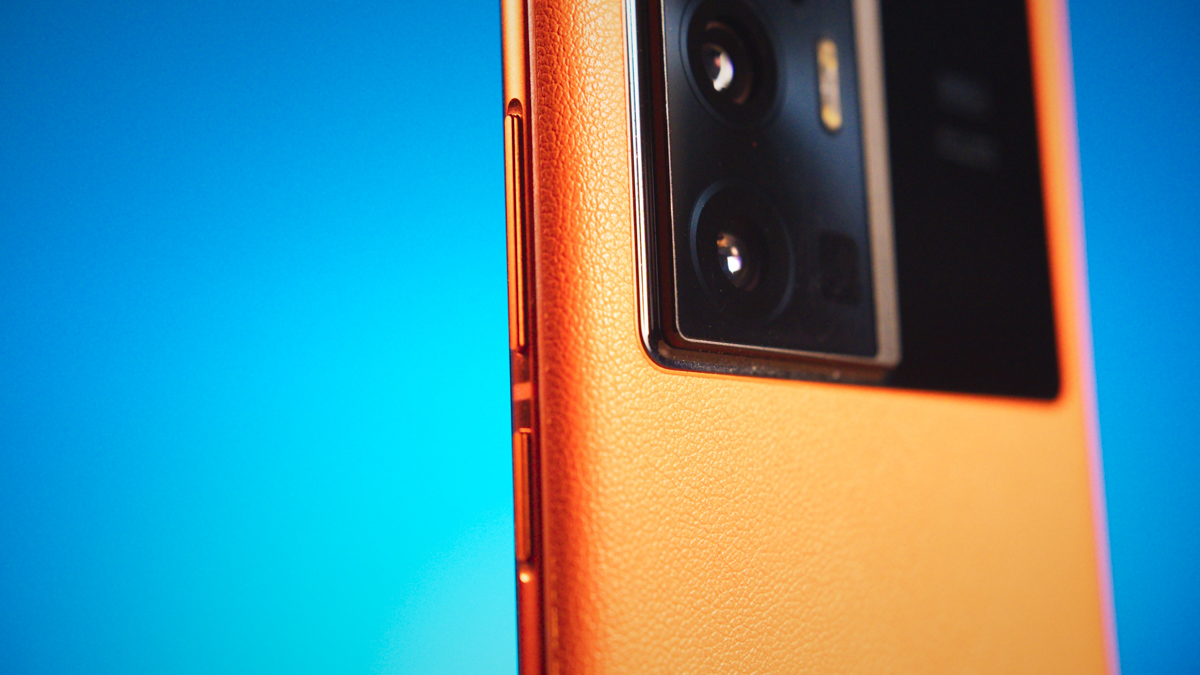 Because behind it we have a skin texture, in orange in my case – and I'm not interested in other colors – and a whole galaxy of camera modules, inscriptions, and sensors.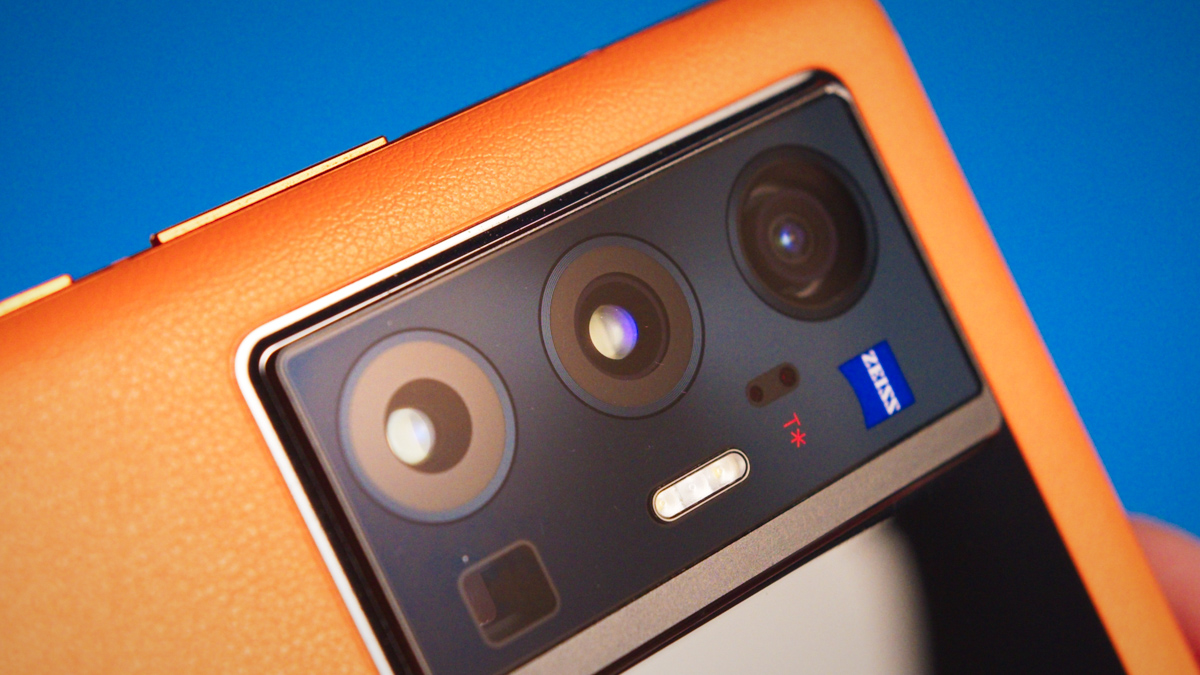 And the only decorative, exclusively visual element is a metal plate with inscriptions in symmetry.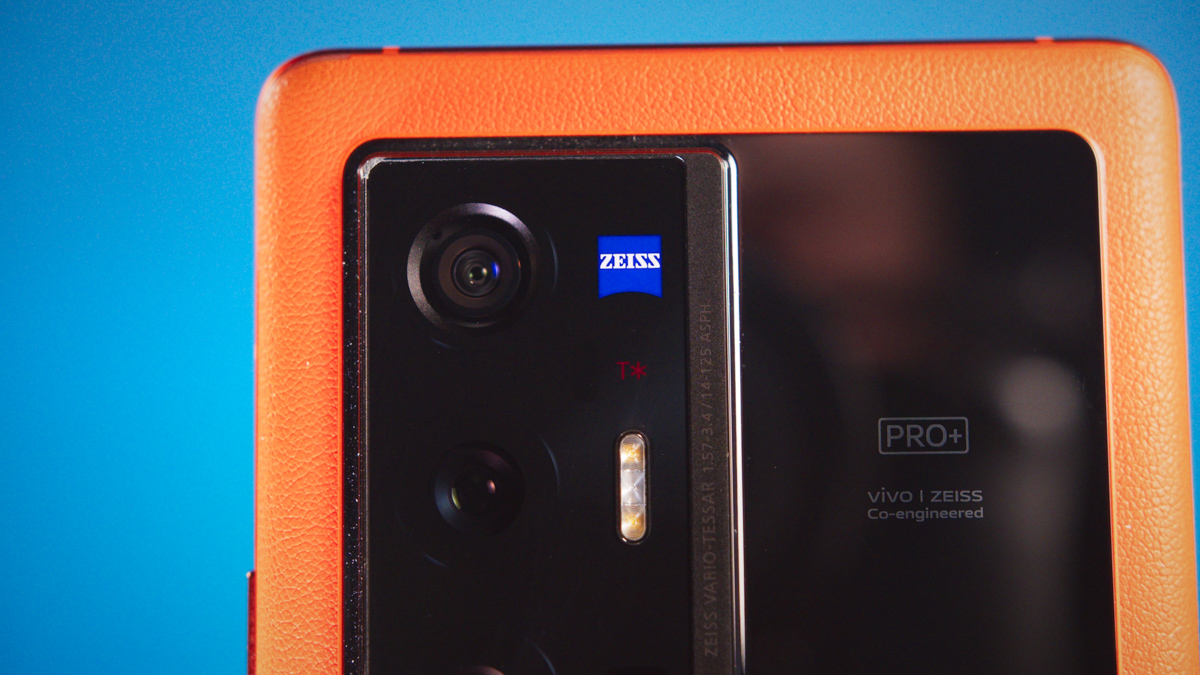 There is a matte metal around the edges, which, in combination with the leather texture, makes this smartphone absolutely anti-slip. After the Google Pixel 4 XL, Vivo X70 Pro Plus feels like it's glued to the ground. In your hand, on the table, and even on inclined surfaces. It's great!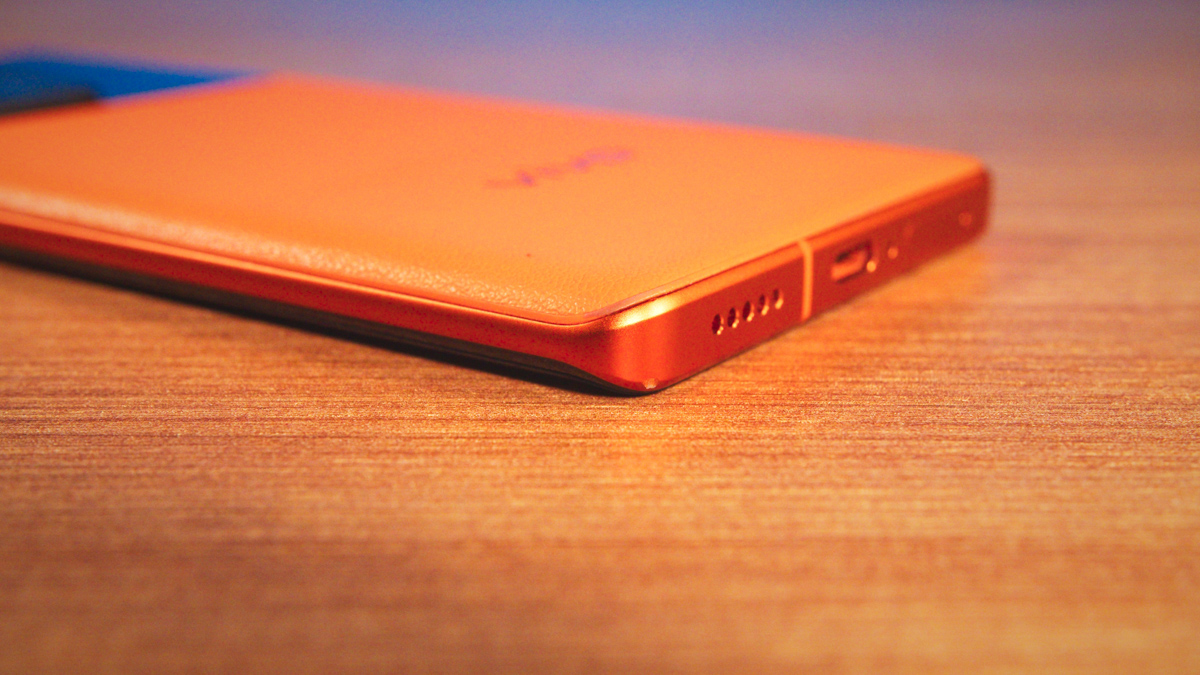 The ends, by the way, are also interesting: the top is translucent, with an infrared sensor and a very confident inscription, and the bottom has Type-C, a SIM card slot, and a speaker cut. The case, by the way, is protected according to the IP68 standard.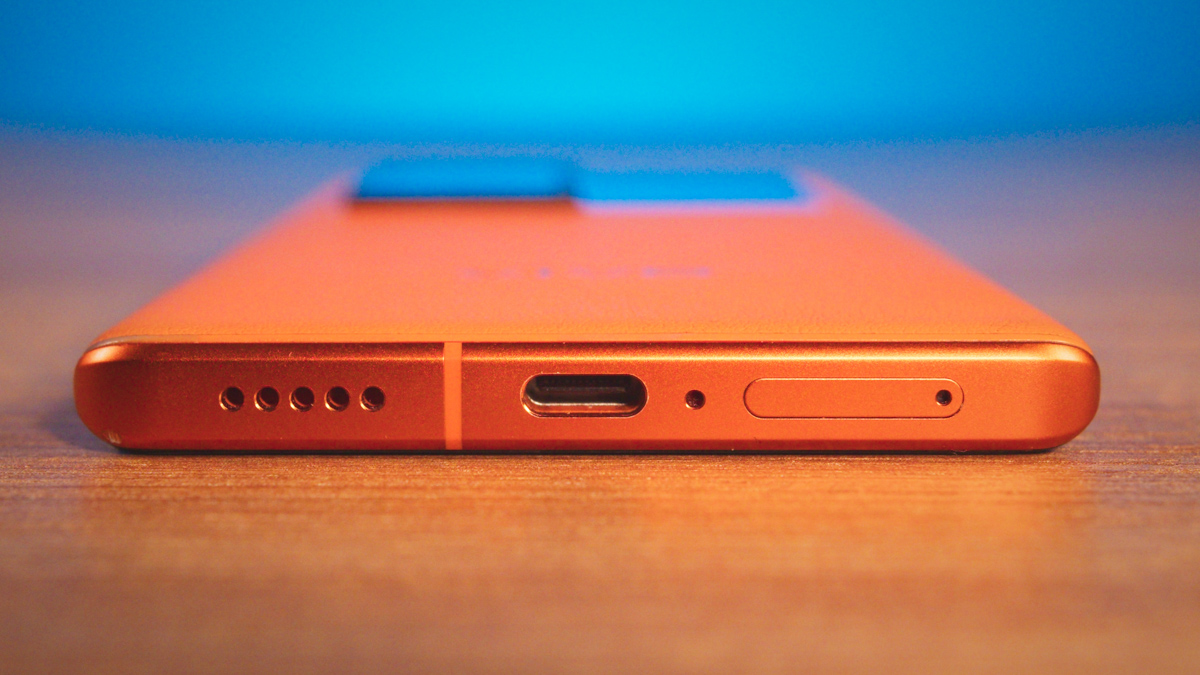 Display
And the front is just a screen… 6.78 inches, 20:9, WQHD+ 120 Hz with a response rate of 300, 10-bit Samsung E5 AMOLED with HDR10 and DCI-P3 certification. It's also curved, and there are ZERO accidental presses!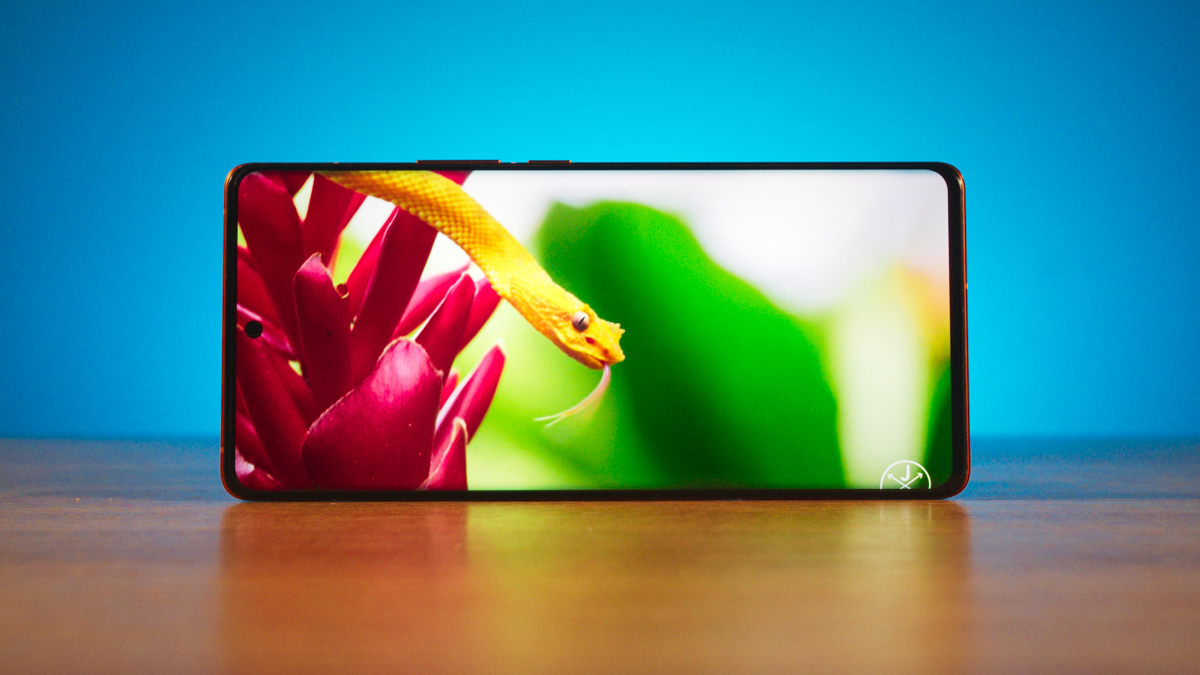 So, yes, I blame the Xiaomi 12X for the absolute nightmare I experienced with the Xiaomi 12X. Specifically this model, because both the regular 12 and 12 Pro are absolutely normal. There is also a fingerprint scanner in the screen, which is fast, reliable, and works as it should.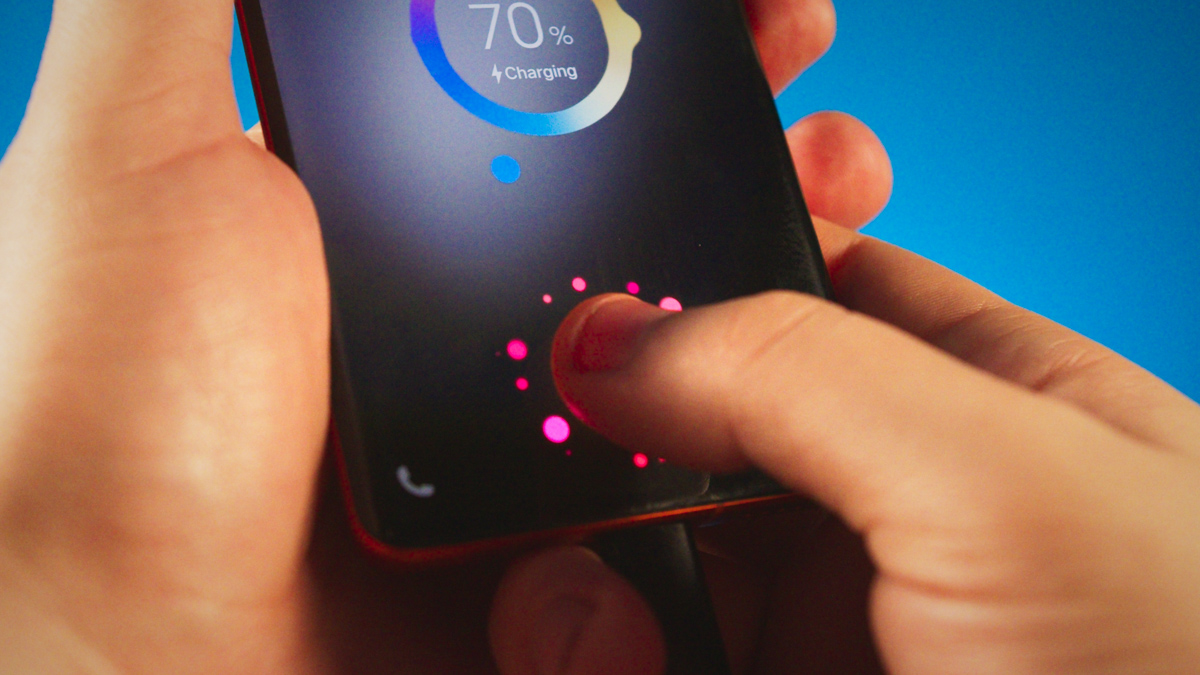 The orange beauty weighs 209 g and has dimensions of 75.2×164.5×8.9 mm. Oddly enough, the smartphone is not much larger than the Pixel, but it is much more solid. It feels like a tool whose weight is a really serious argument for its tasks.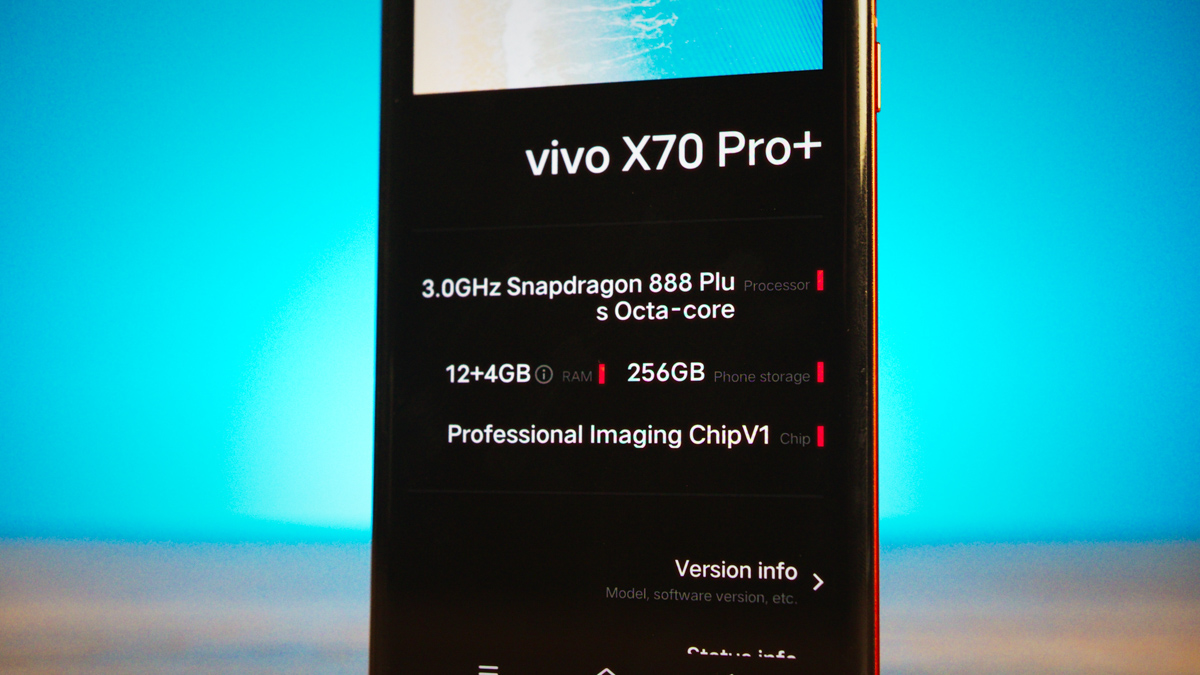 As for the inside, everything is good. Qualcomm Snapdragon 888+, and a range of memory from 8 GB of RAM plus 256 permanent, to a variant of 12 + 512. The smartphone is exactly twice as powerful as the Pixel 4 XL in AnTuTu, and only 10% slower than the record holder. I think it's not worth explaining how cool this is.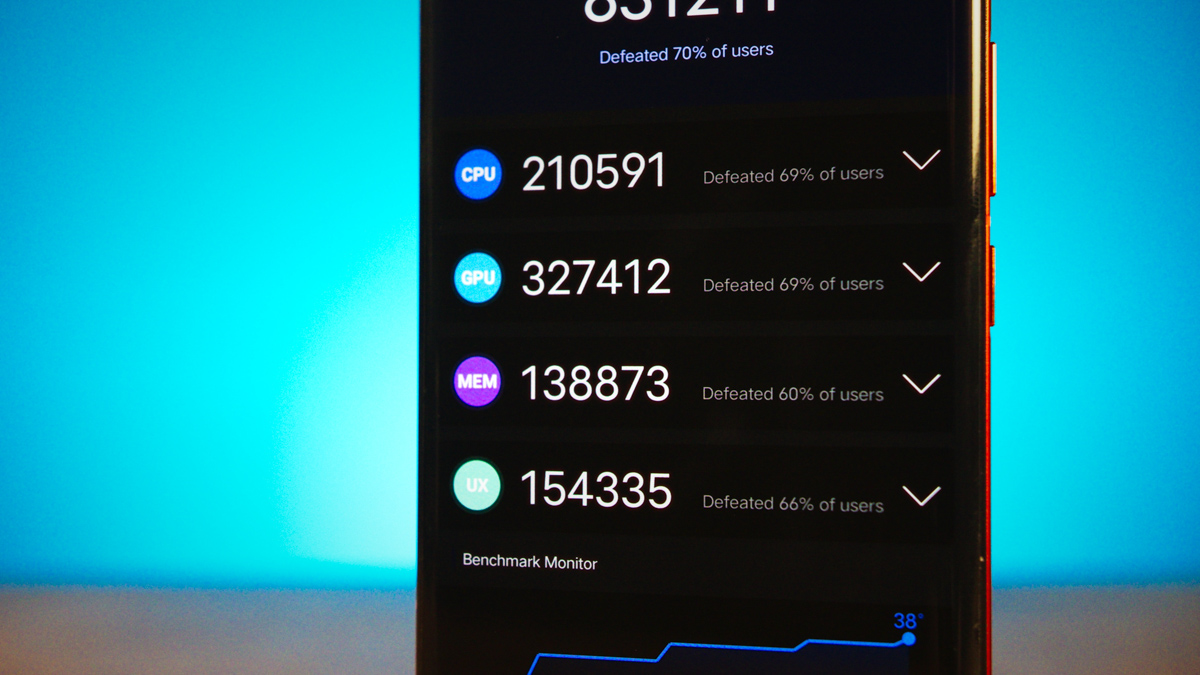 By the way, it is interesting that the X70 Pro Plus model with 5G on board is available exclusively in the Chinese and Indian markets. The latter also has only one memory combination, 12+256. There is no microSD support, but there is support for two nanoSIMs.
Plus – Wi-Fi 6, Bluetooth 5.2, USB Type-C 5 Gbit, NFC, OTG, GPS, and even an infrared port!
Cameras
The cameras here… Wow! The last time I saw such a set from Huawei was when I was less than 30 years old and the company was not firmly under sanctions. Unfortunately, Vivo X70 Pro Plus does not set records for zoom. Fortunately, it doesn't need to, because here you have optical stabilization for all the main modules and laser autofocus.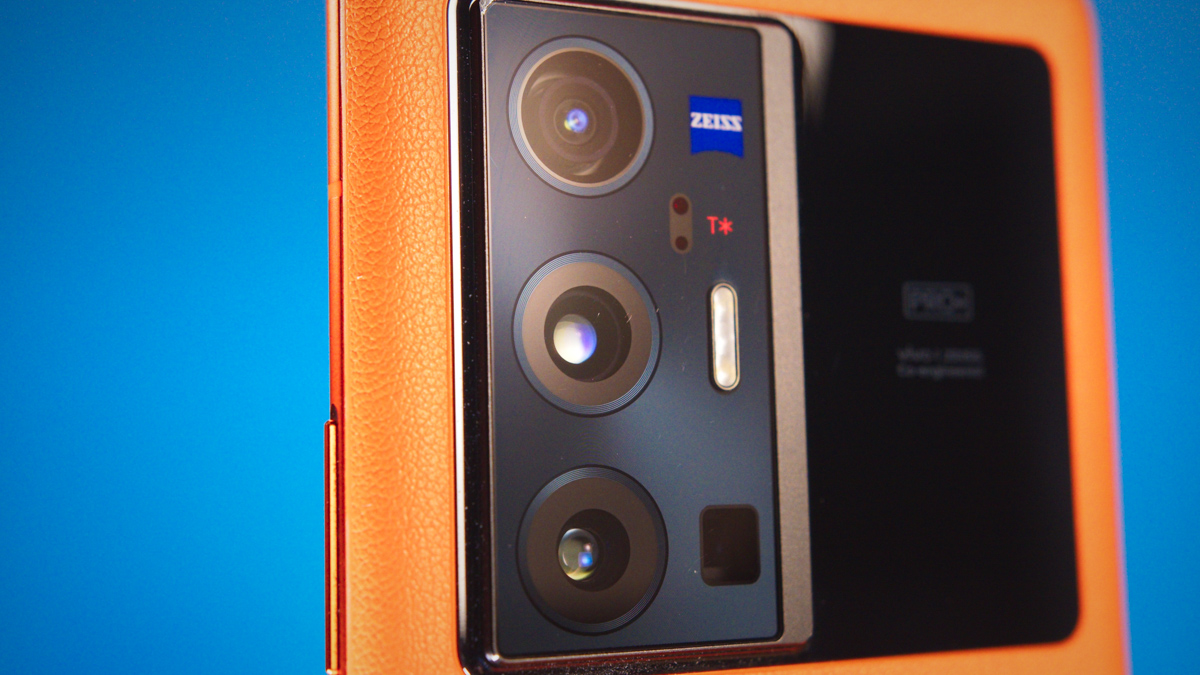 And what I especially like is Zeiss optics and the special Zeiss T* anti-reflective coating. Actually, this is exactly what I expected from all these Leica and Hasselblad. That there would be hardware benefits from cooperation! Actually, there are some software ones as well, with the Zeiss color gamut available in many modes. But the physical features are just a bomb.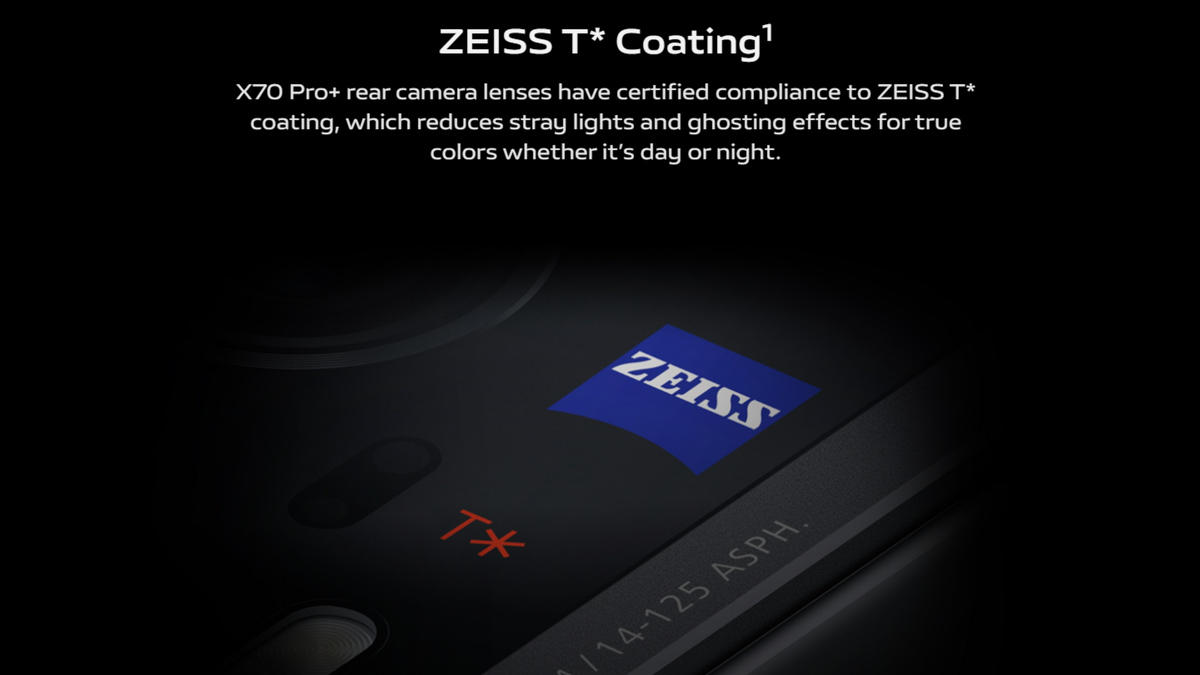 The main module is 50 megapixels F/1.6. 5x periscope zoom, equivalent to 125 mm, is 8 megapixels, F/3.4. There is also a 12-megapixel double zoom at 50 mm for portraits, and a powerful 48-megapixel ultra-wide module at 14 mm, with additional stabilization. And a 32-megapixel front-facing camera with face recognition support.
Photos of Vivo X70 Pro Plus from the main module in full resolution are here
All the modules perform between "very good" and "adequate". I note the wide-angle module, which produces surprisingly little distortion. But the micro-gimbal stabilization is especially cool. Yes, it needs to be calibrated, but after that the maximum 60x zoom will work much more stably.
Photos of Vivo X70 Pro Plus with the ultra-wide-angle module are here
And yes, it is better than Huawei's old zooms. Of course, this zoom is digital, and you can get almost the same result by zooming in on the main sensor. But this is just done right away and processed right away with the expectation that the photo is soapy and blurry. So the result will still be a little bit better.
Photos from the Vivo X70 Pro Plus zoom module in full resolution are here
The video capabilities are great. Yes, half of the modules are cut off in pro mode, but there is a LOG profile, and it works in 24 frames! Even in FHD! And the stabilization is not disabled. Also, the shutter speed is 1/60th of a second maximum. It's stupid, but it's better than Xiaomi's.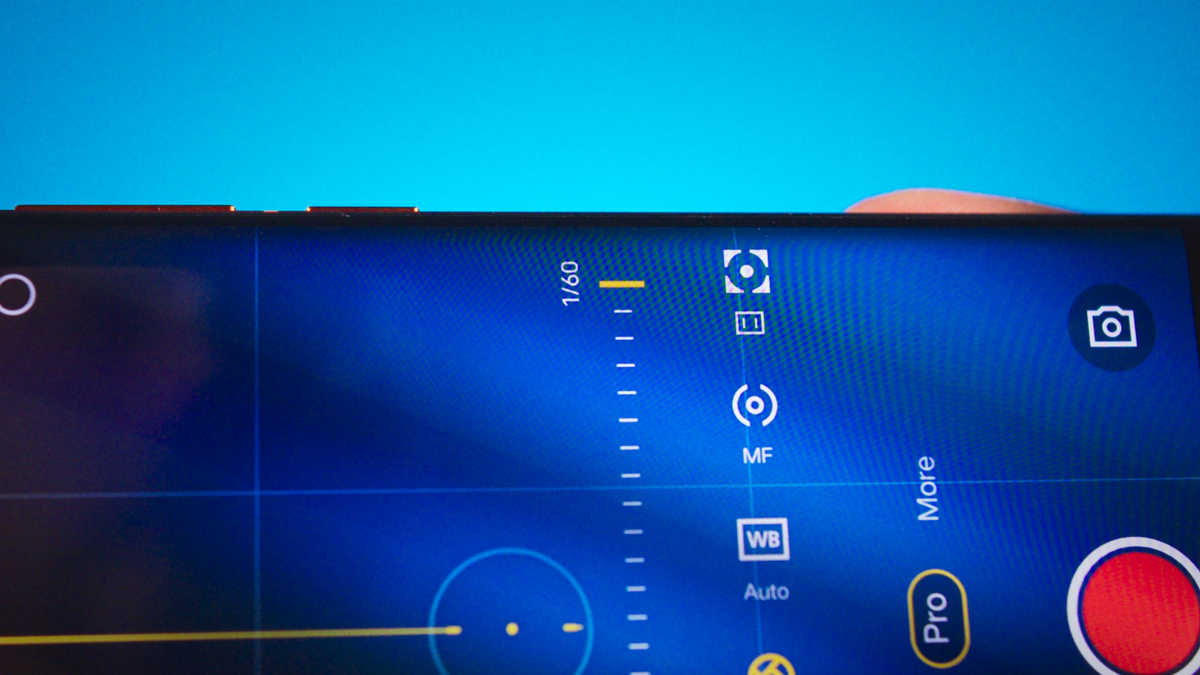 Shell
Vivo's Android shell turned out to be the most expensive barrel of the best honey… with the world's smallest fly in the ointment. I'll start with the good stuff. I. I will say this – if you think that MIUI is packed to the brim with features and absolutely zero… Then OriginOS will open your eyes. Which, given the flaw, which will be discussed later, is especially impressive.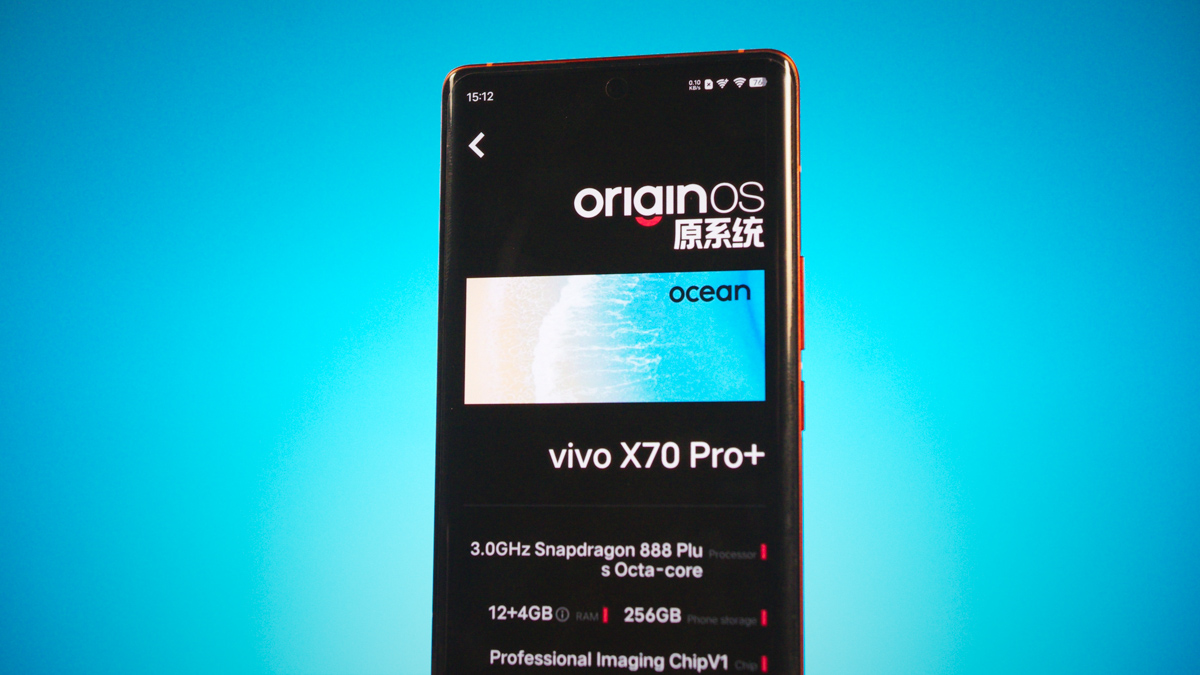 You may have seen somewhere, for example, the possibility of simultaneous operation of two Wi-Fi bands to speed up the Internet, or the ability to move icons around any free space in a folder, not just from the beginning.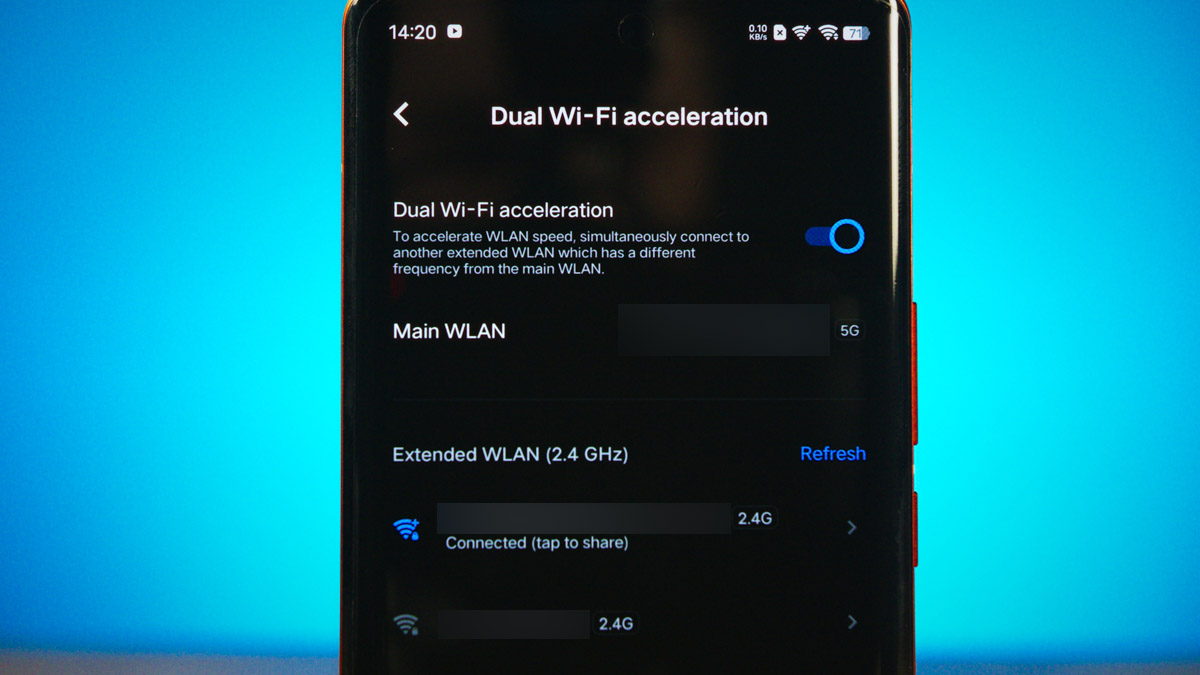 Or swipe from the BOTTOM to open the settings curtain, and from ANY screen! And swipe from top to bottom to open the notification curtain. Or global search. Or an extremely powerful system of mini-windows, which I have not seen since the LG G2, sorry, I have not seen.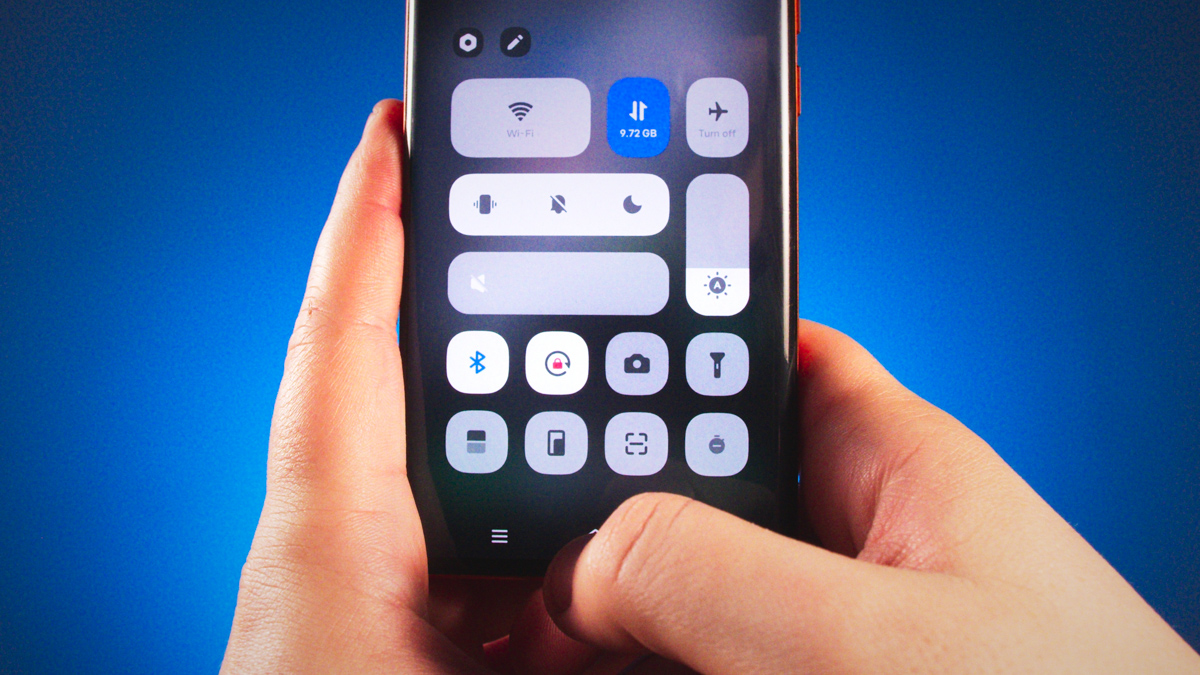 There's even a pretty useful set of desktop widgets. For example, displaying the battery status of up to four devices. For some reason, this includes the smartphone itself… And you can't change it, unfortunately. But this is already more useful than 99% of the widgets in standard Android.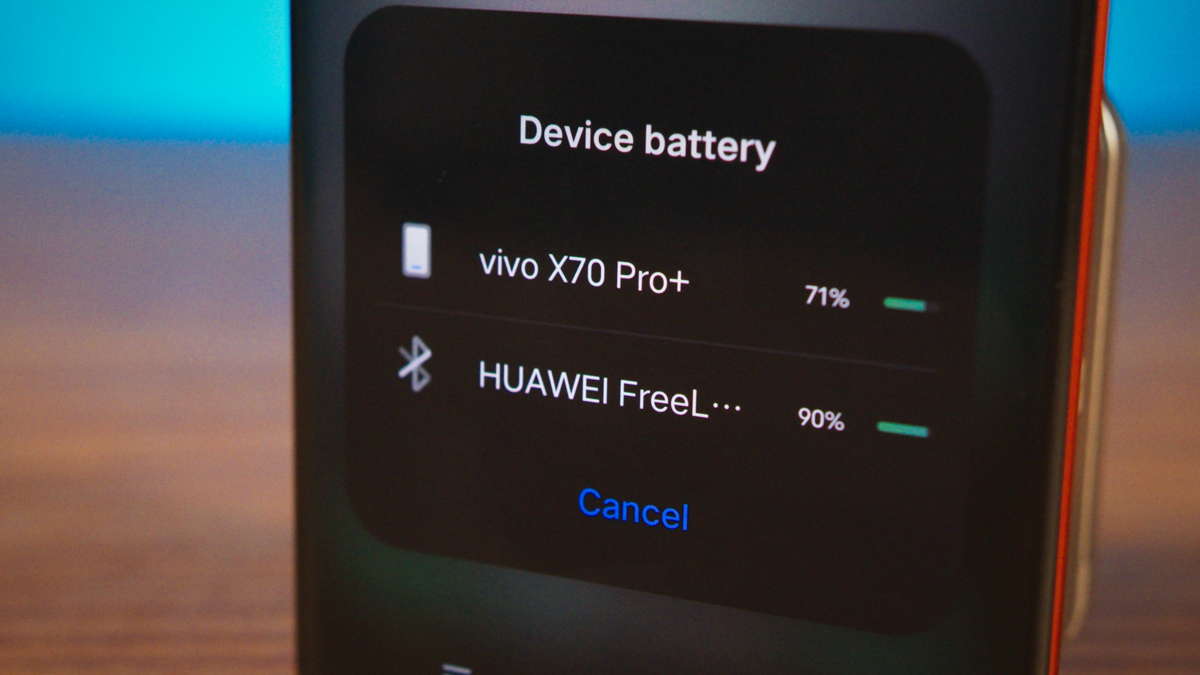 And all this happiness comes against the background of the fact that a) the smartphone is Chinese, even English is not everywhere, even in the settings, and b) the smartphone is still on Android 11!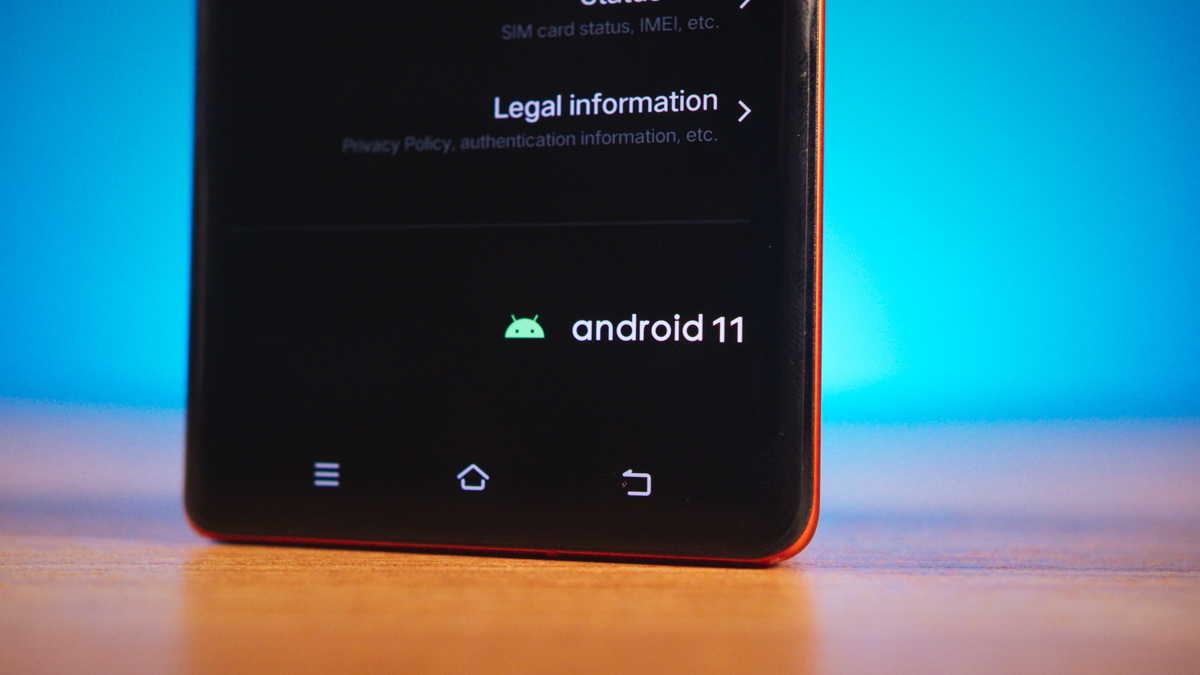 The latter should mean that the shell does not have a Do Not Disturb timer, which I really need, because without it, the smartphone does not suit me… But I found a suitable program on Google Play. And it is even seamlessly integrated with an icon in the settings curtain. So I have no complaints.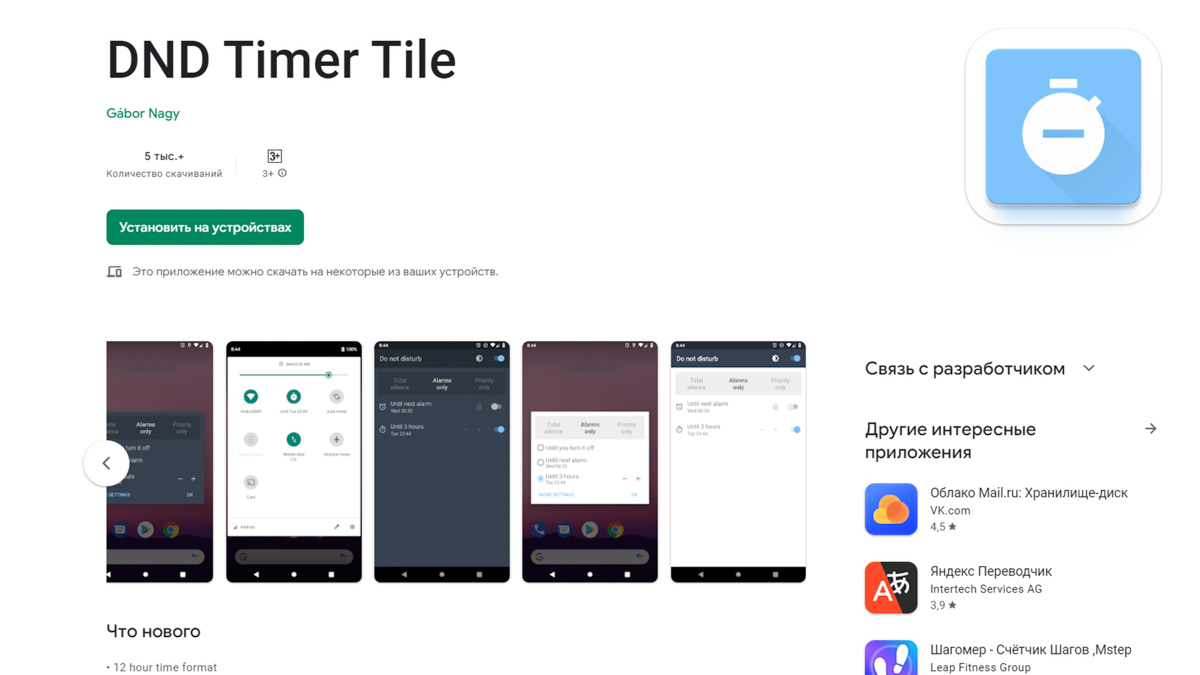 They are not present in the Asian "blood" of the shell. Here's the news: the smartphone doesn't contain any Google apps at all – everything is either proprietary to Vivo, Baidu, or other Chinese companies. And the Vivo store is actually in Chinese by default, as are almost all standard programs. And it does not adapt to the language of the smartphone.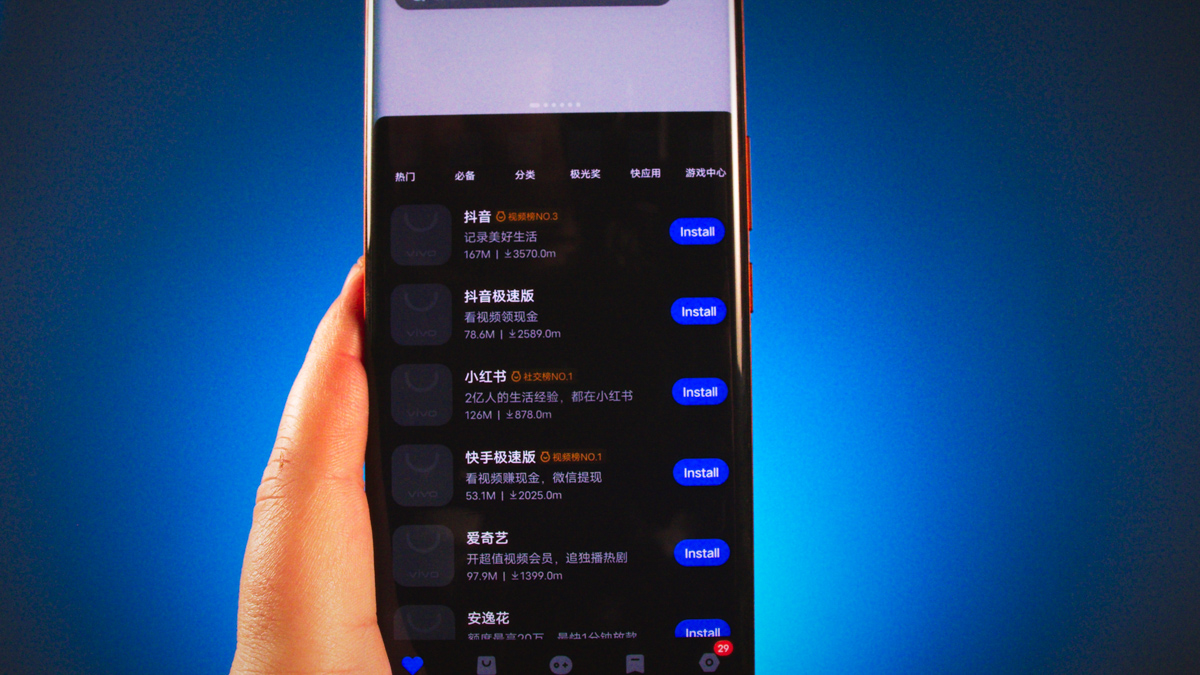 But I was lucky! In the sense that I cloned files and programs from Google Pixel 4 XL. And as soon as I tried to open the Google branded one, I was a little bit transferred… I don't remember which one, I think it was Google Lens – but the smartphone offered to download the Google Play Store from the Vivo branded store automatically.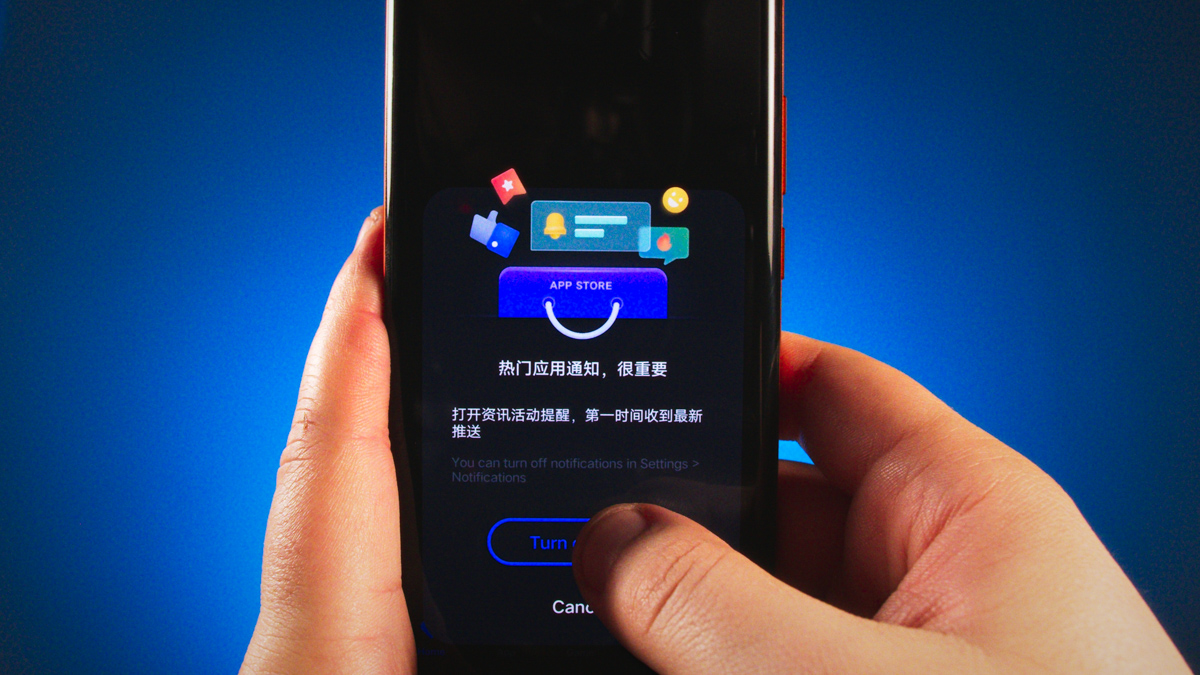 And then I installed YouTube, Docs, Sheets, YouTube Music, and Google Wallet. NFC works like a charm, which is strange because I remember the broken NFC in Xiaomi 12X, also made in China.
Bugs
Nevertheless. As flexible as OriginOS is, it is… crude. Actually, version 1.0 was given to it for a reason. For example, when you move the icons closer to the bottom of the folder, the folder starts to look… empty.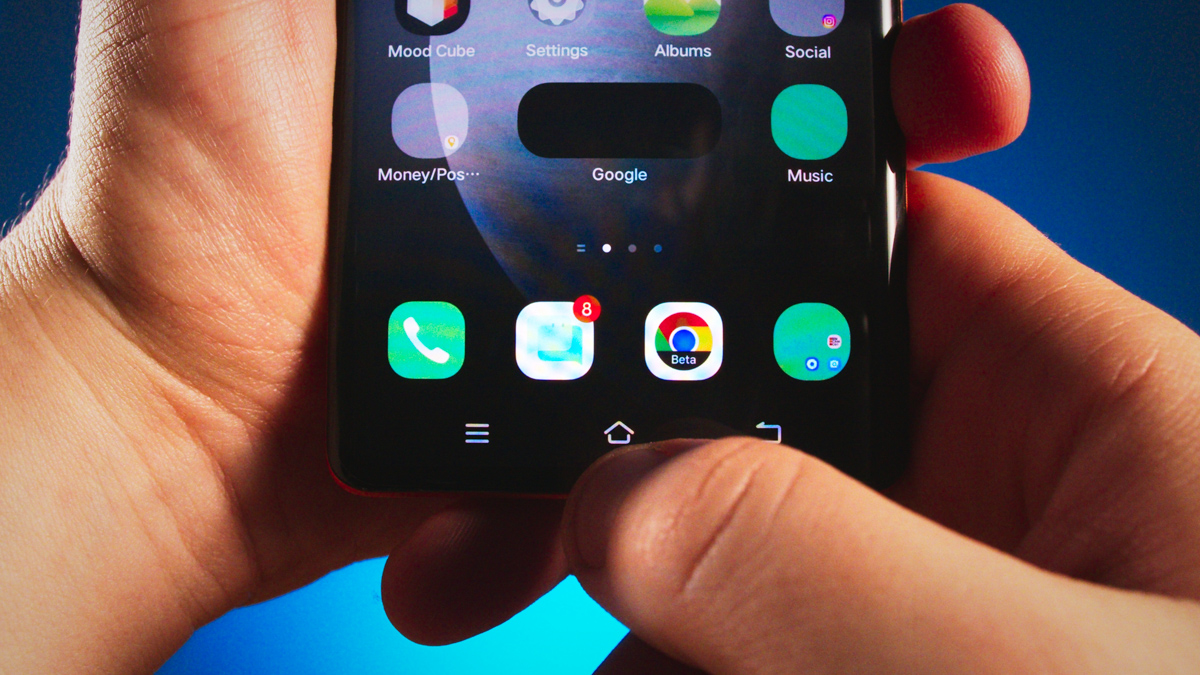 The worst bug I've found will be easier to describe with a direct example. I turn on YouTube on my wireless headphones. I exit YouTube, with background playback enabled. And the playback control buttons stop working. No pause, no video forward, no video back, not even volume. In all other players, everything is perfect.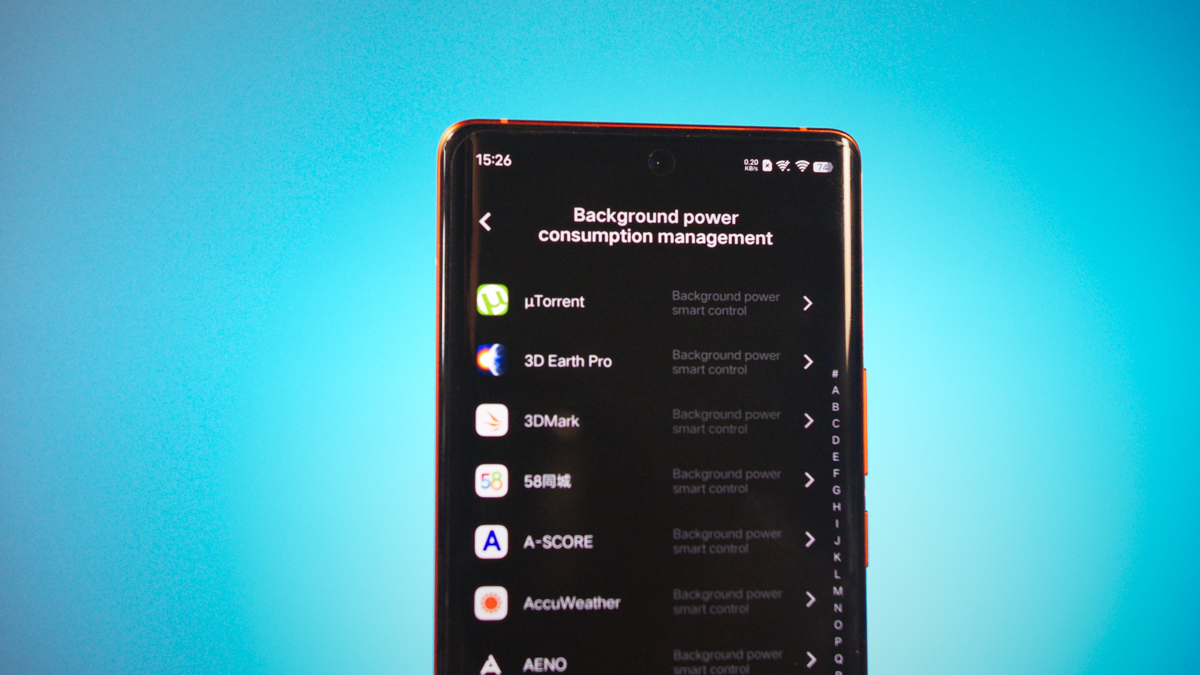 And don't be angry with Vivo, because it is thanks to the aggressive power saving mode and killing background programs that the smartphone is much, much more durable than it has the right to be.
Autonomy
At the same time, none of its parameters are record-breaking in this regard. The 4500 mAh battery is not a record holder, the 55W charging speed via wire and 50W charging speed are not record holders.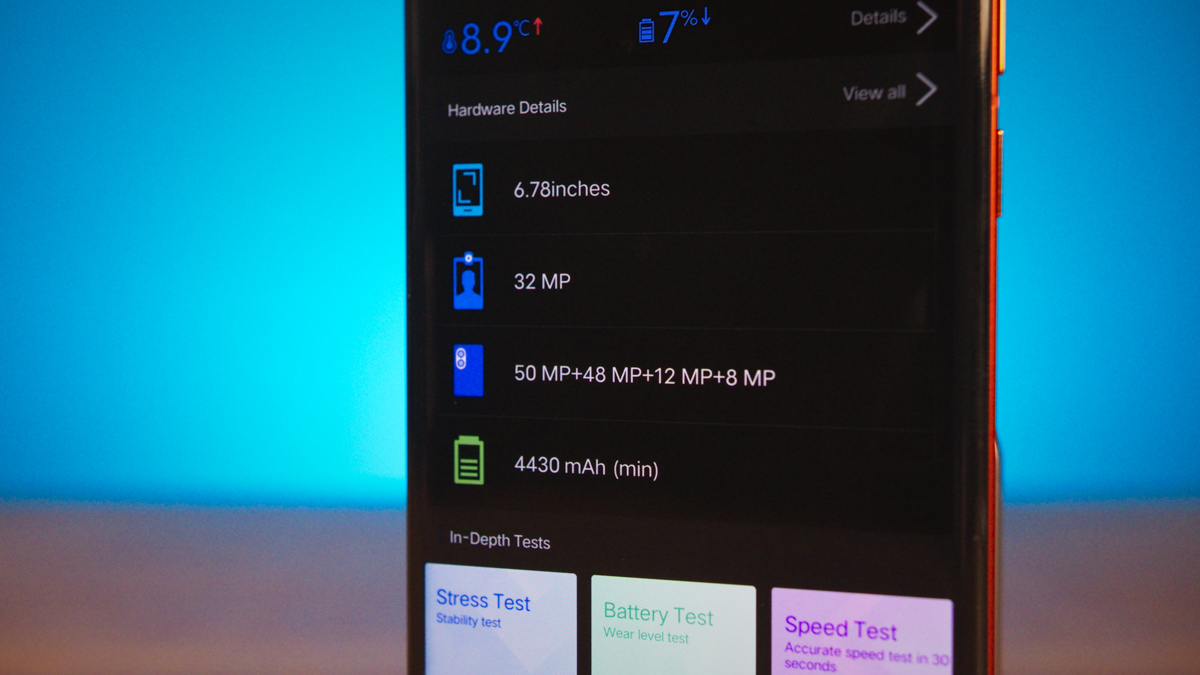 In addition, if you have a Google Pixel, you can charge it from Vivo X70 Pro Plus! It has reverse wireless charging.
Conclusion on Vivo X70 Pro Plus
I honestly haven't been this excited about a smartphone in a long time. This is the case when there are so many features that you don't want to use them, but you do. You get used to it, and it's very, very hard to give it up.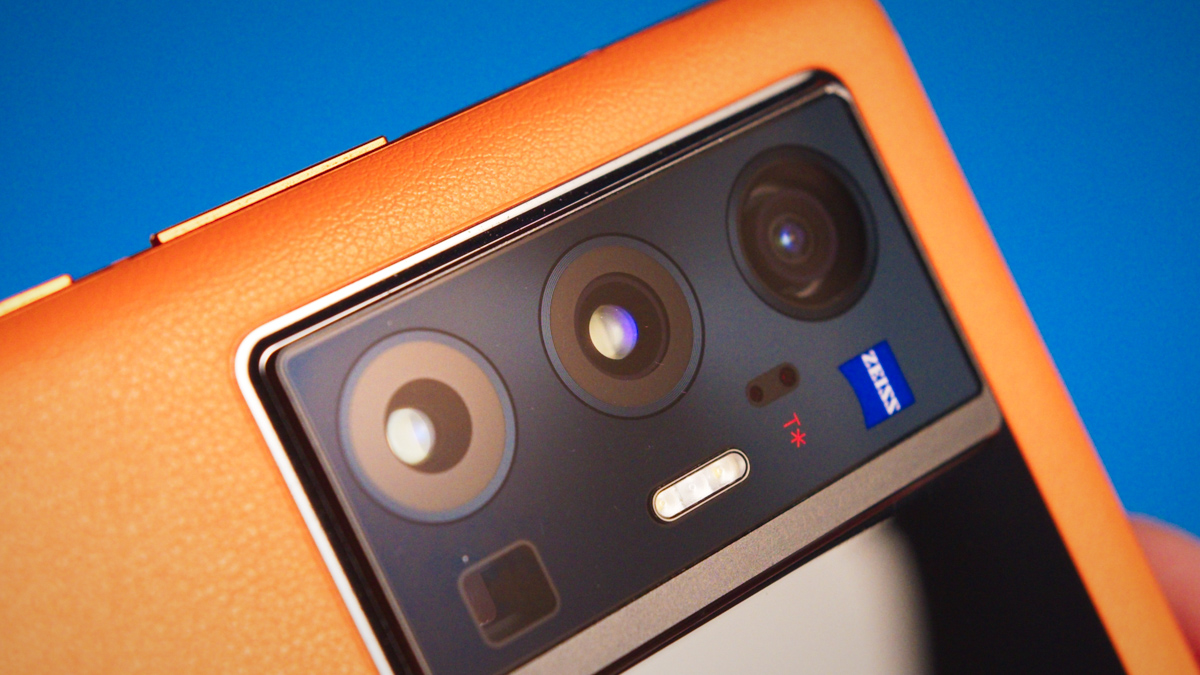 Unlike Oppo, the software shortcomings are being treated. Unlike Xiaomi, the hardware advantages work. Unlike OnePlus, the cooperation with Zeiss is really useful. And unlike Samsung, the smartphone offers more than an iPhone user wants.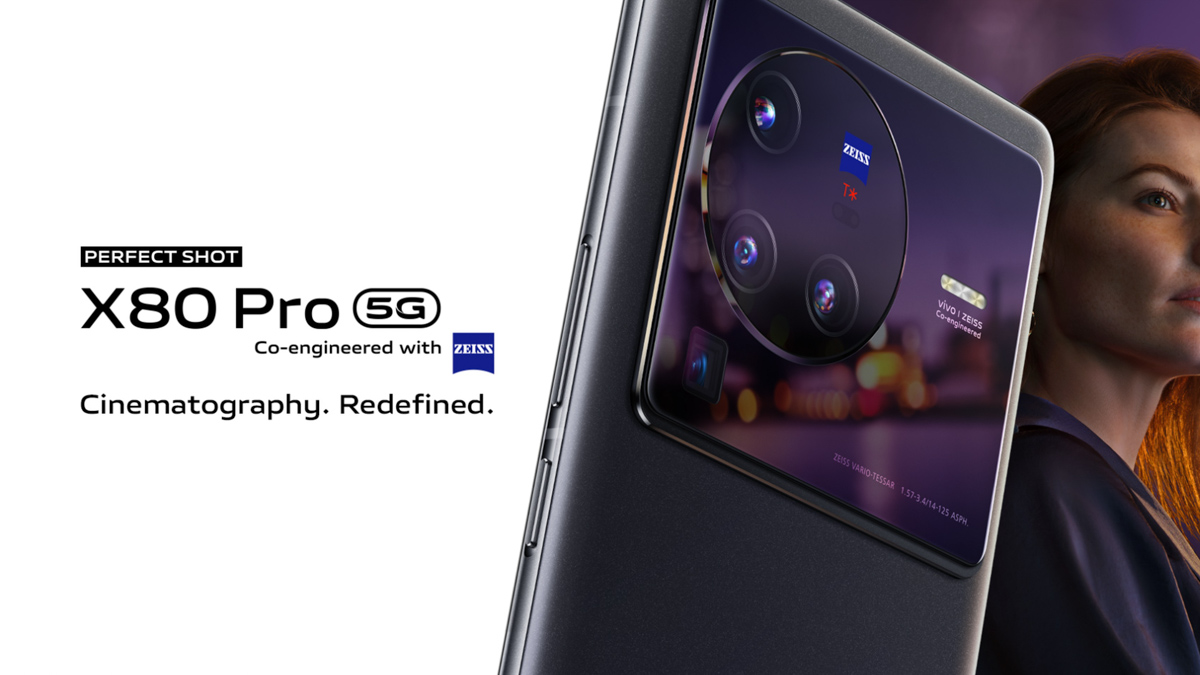 Actually, I'm completely surprised by HOW much I want the Vivo X80 Pro Plus on Android 13 now. Because maybe there is still a smartphone that I can describe as 10/9. And even if it's not the Vivo X70 Pro Plus, but the Vivo X70 Pro Plus turned out to be the closest to it among all the models I've picked up over the past year.
Video about Vivo X70 Pro Plus
You can see the smartphone in dynamics here:
Read also: