It's no secret that Huawei has its own operating system called HarmonyOS, which has a wide range of uses, and after two major releases, the company is now ready to launch a new version of HarmonyOS in China. The company announced via its official Weibo account that the next-generation HarmonyOS 3 will be officially launched on July 27.
The company says that the new version of HarmonyOS will bring some new features, including new collaboration capabilities and UX improvements.
The operating system's market share appears to be growing, as Huawei's Yu Chendong previously stated: more than 300 million devices are running HarmonyOS, including 200 million ecosystem devices and 100 million products from third-party partners. Last month, Huawei released a developer beta and opened the public beta testing suite for the upcoming HarmonyOS 3, which supports P50 series, Mate 40 series, and the 12.6-inch MatePad Pro tablet, released in 2021.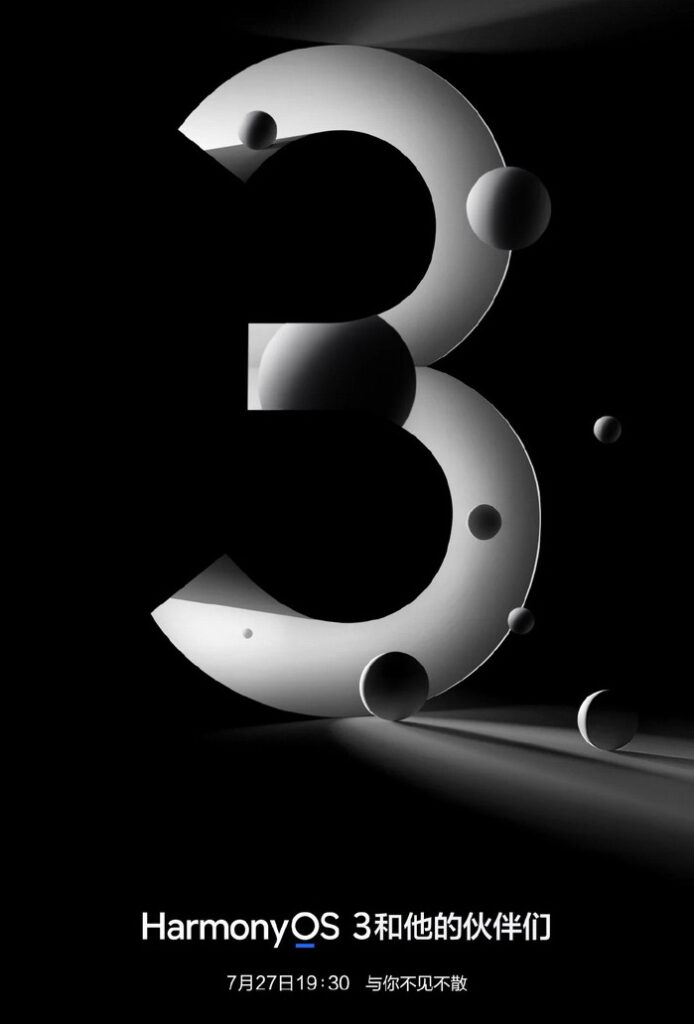 In addition to the new OS version, Huawei is also preparing to launch several more products, including the company's first Smart TV based on HarmonyOS 3. It is reported that alongside the Huawei Smart Screen S Pro 86, the company will release a new MateBook X Pro, flagship tablet MatePad Pro 11 and Huawei Enjoy 50 Pro phone.
Recommended reading:
Rumors also suggest that the new Mate 50 series will be announced on the same event. And this flagship line of Huawei smartphones might be larger than originally expected, with the addition of Mate 50 SE, based on Snapdragon 778G 4G SoC.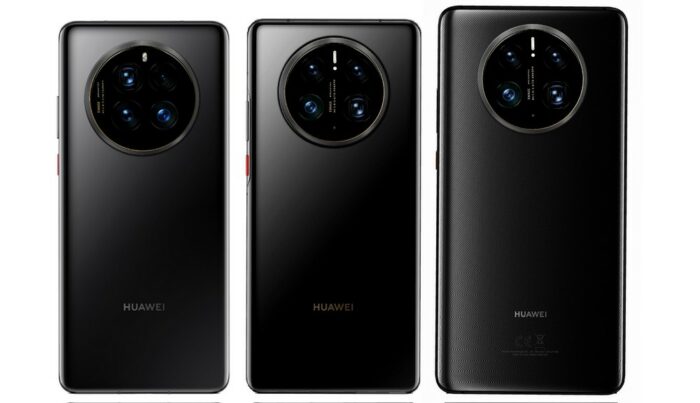 On the other hand, insider Rodent950, which specializes in Huawei smartphones leaks, reported that the series will include the following models: Mate 50, Mate 50 X, Mate 50 Pro and Mate 50 RS. He has also shown three of these phones on the concept above. Based on the image, the first two models will have almost identical screens, but the Mate 50 X will be larger. Probably, the Mate 50 is the same model as Mate 50 SE with the Snapdragon 778G.
Unfortunately, there are no reliable details about the specs of these models yet. There is even no certainty with the release date: earlier the announcement was expected on September 12, now Rodent950 believes it will happen in the second half of August.
You can also help Ukraine fight with Russian occupants via Savelife or via an official page of the National Bank of Ukraine.