The CleanMyMac X team is launching a beta version of the updated in-app Menu, which includes new analytics tools to better monitor the condition of your Mac. "Despite the terrible war in our home country, MacPaw remains a stable business and continues to actively develop products, creating value for our users," said Alexander Kosovan, founder, and CEO of MacPaw. "This release is an important update to the CleanMyMac X Menu, making maintenance and care of Macs even easier and more convenient. The new feature will be available to all users, regardless of whether they have a premium subscription or not. We will be grateful for any feedback and beta testing. Your feedback will help us make the public release flawless."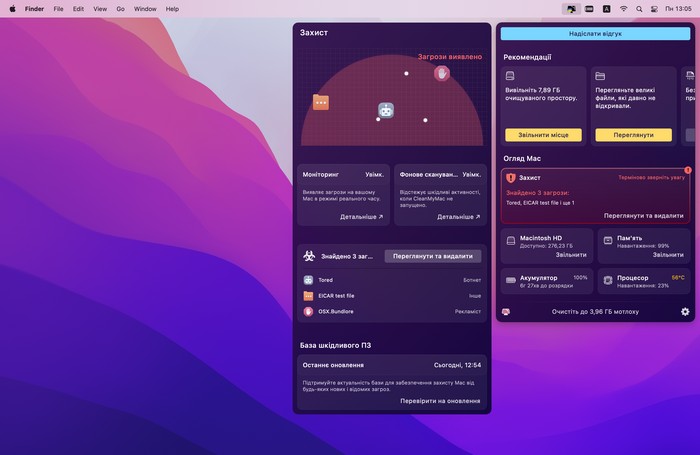 To download the beta version of the app with the updated Menu, you need:
Download CleanMyMac X from the MacPaw website
Open Options
Select "Provide Beta upgrades"
Click "Check for updates".
The new functionality will extend the life of Macs by adding five detailed monitors: security, storage and hard drive, CPU, RAM and battery. The update will be available to all users, along with a free trial of the product.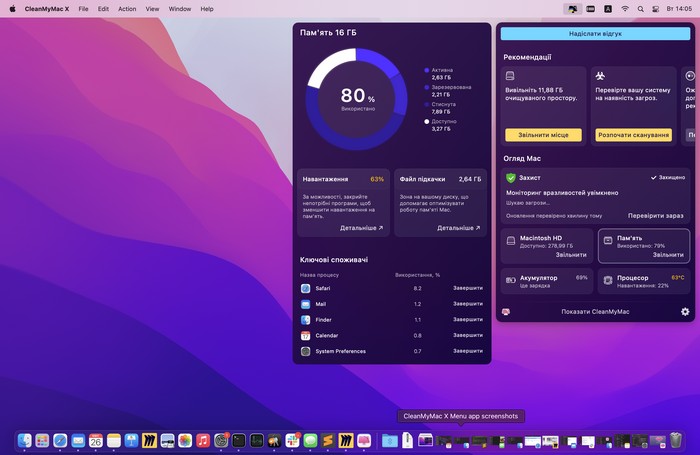 Security Monitor provides quick tips on how to protect your Mac from malware and threats.
Storage and hard disk monitoring helps keep track of available disk space, temperature, types of data stored on disk, and the amount of digital debris that can be cleaned up immediately.
CPU Monitoring: In addition to CPU usage monitoring, users can now see the most resource-intensive applications, system uptime, and monitor for unusual activity spikes.
RAM monitoring helps you find out what's going on with your Mac's RAM, which apps are consuming it, and whether it can be optimized.
Battery monitoring makes it possible to check the number of charging cycles, the general condition of the battery and the time it will take to fully charge it.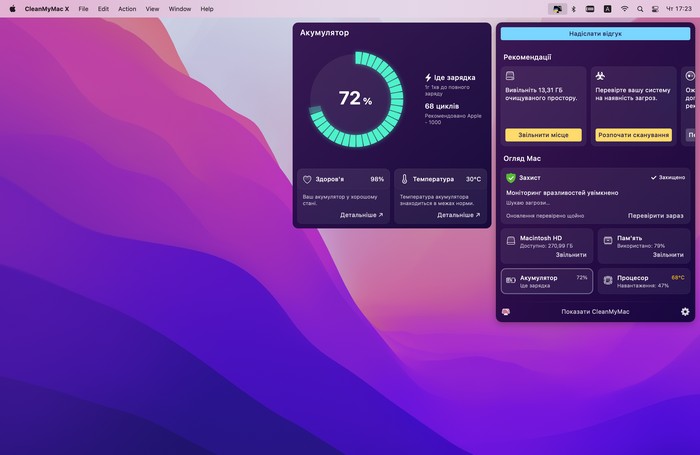 All users of macOS 10.10 and later can join the beta test of the application and share the feedback by clicking the "Submit Feedback" button.
You can also help Ukraine fight with Russian occupants via Savelife or via an official page of the National Bank of Ukraine.
Read also: