Vanity Fair has published extensive material on the George Lucas franchise, focusing primarily on Disney+ projects. The authors spoke with actors, showrunners, and Lucasfilm chairman Kathleen Kennedy, who shared details about the series and movies in the Star Wars universe that are in the works.
The last Star Wars movie was Star Wars: Episode IX – The Rise of Skywalker. Since then, Star Wars has largely become a small-screen offering with The Mandalorian, The Book of Boba Fett, and soon Obi-Wan Kenobi (all Disney+ originals). A number of projects are under active development, but Kennedy said the approach would be different: the trilogy pattern, which the franchise has used three times in its history, is a thing of the past. Lucasfilm's president said she dares to use the word "trilogy" for future films, as she sees Star Wars as a great story that connects all films and series.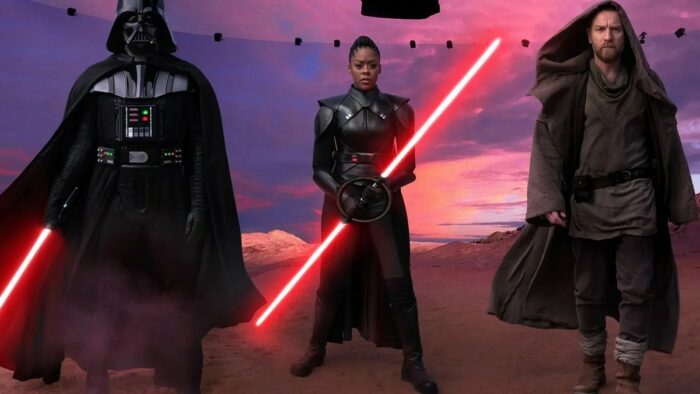 According to Kennedy, the film company has a plan for a franchise development, but so far it mostly concerns TV-series. The films will be released much less often, not every year, as after the release of the seventh episode. There are a number of movies in the plans, but none of them has an approximate release date yet.
Taika Waititi's movie, of a Jojo the Rabbit and Thor fame, written by Christy Wilson-Cairns ("1917", "Last Night in Soho") – should be released earlier than the others. "Exile Squadron" by "Wonder Woman" director Petty Jenkins – postponed but not canceled. Ryan Johnson's trilogy, (who has directed The Last Jedi), is "frozen" due to the director's busy schedule with the sequel of "Knives Out", but the idea was not abandoned. There are no specific plans for the movie with Marvel Studios chairman Kevin Feige is producer's chair.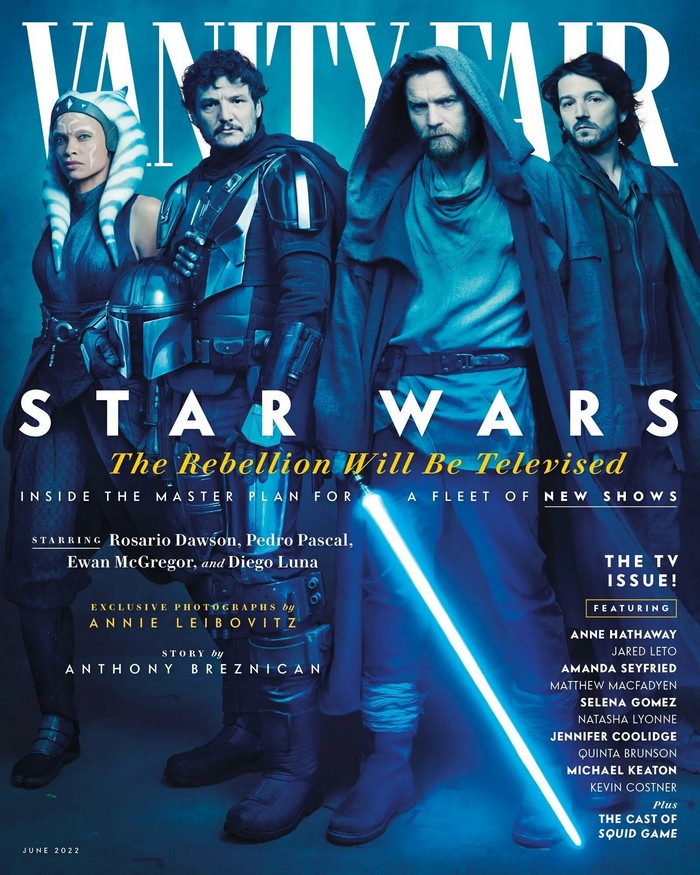 "What's unique about Star Wars is that we're one story, basically," says Lucasfilm president Kathleen Kennedy. "George was always dealing with episodes. Ironically, he was serializing his storytelling. He was influenced by Flash Gordon and cliff-hangers on Saturdays at movie theaters. All of that informed what the DNA of Star Wars is, which is why I think it's just organic that we made the transition into television."
Kennedy also hinted that the studio no longer plans recast old characters like Han Solo or Luke Skywalker. According to her, she and other producers "drew conclusions" from the failure of "Solo" in the box office.
Currently, the schedule of Star Wars series releases is as follows:
"Obi-Wan Kenobi" – May 27
"Andor" – summer 2022
Season 3 of "The Mandalorian" – end of 2022 or the beginning of 2023
"Asoka" – 2023
"Akolit" – no date
John Watts' ("Spider-Man: No Way Home") Untitled TV Series  – no date
The fact that Watts, who previously left the director's seat of Marvel Studios Fantastic Four reboot, will do a show for Lucasfilm, was first reported in the Vanity Fair article.
You can also help Ukraine fight with Russian occupants via Savelife or via an official page of the National Bank of Ukraine.
Read also: