First of all, I want to note that nowadays alternative methods of smoking are becoming more and more common in the world. Sure enough, most of these alternative devices come from the biggest players on the market. Today we talk about glo™ from British American Tobacco.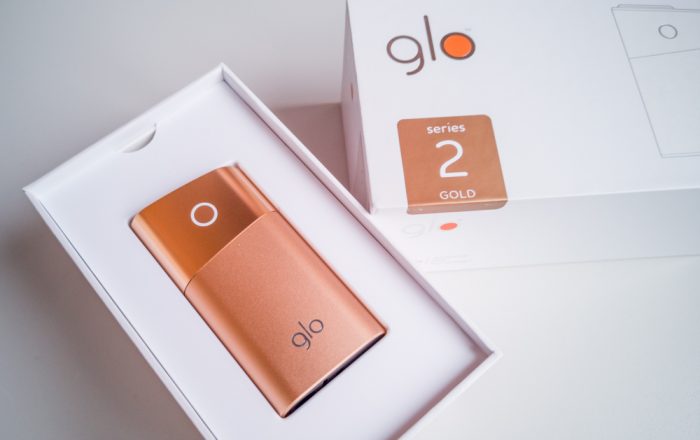 To be honest, I have already encountered glo and even made a comparison with other systems. But since then there have been several key events. glo™ has been updated, or rather, restyled, which changed the appearance of the gadget. So I decided to update my opinion as well…
For those who's been living under a rock
If you are a supporter of technical progress, but still smoke ordinary cigarettes, it's time to come round and turn your attention to modern versions of systems for heating tobacco. In short, instead of cigarettes, they use special tobacco sticks. When using the device, tobacco in the stick does not burn, but heats up (with glo up to 240-245 degrees Celsius), releasing a nicotine-containing aerosol. The process is very similar to smoking cigarettes. At the same time, there is no smoke at all (because there is no burning), the smell is not as sharp as from cigarettes, there is no tar that enter the lungs, but there is a tobacco taste and nicotine.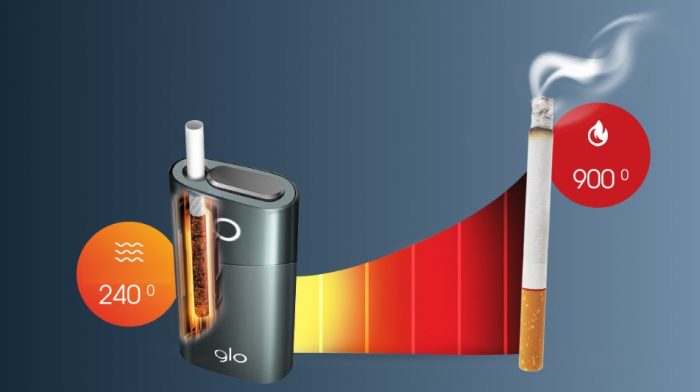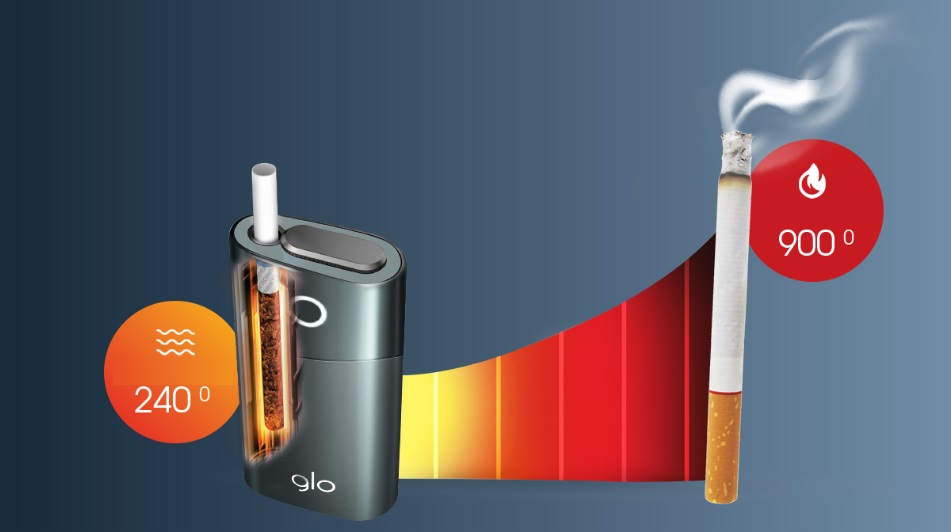 In addition, due to the lack of caustic smell indoors and on the hands, the unpleasant effect for others is smaller, compared to cigarette smoke. That is why the use of tobacco heating systems is permitted in many restaurants, public places and even at airports.
Price and positioning
The price is the same as IQOS 2.4 Plus from Philip Morris (which has a Bluetooth module, but it is largely useless) and 2 times cheaper than the cost of the direct rival IQOS 3 MULTI. But the older IQOS 3 model is already much more expensive than the hero of our review.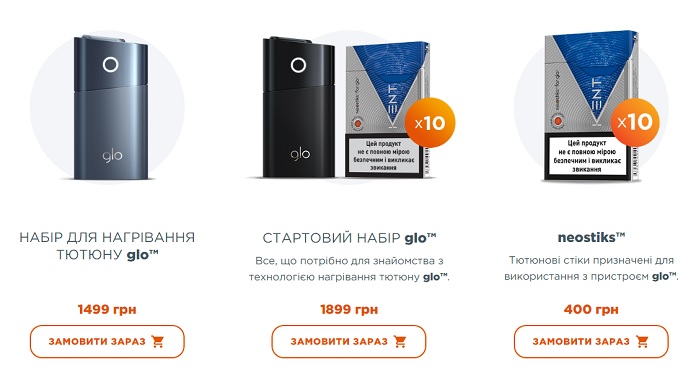 Why do I think that IQOS 3 MULTI is the direct competitor of glo™? It's all about continuous use without recharging. Both devices are capable of it. But glo is designed for about 30 continuous sessions, while IQOS 3 MULTI is only for 10. In general, it seems that all advantages of glo™ are obvious. Are they? Let's find out.
What's in the box
In a small stylish white box made of thick cardboard we find the glo™ gadget itself in a transport film, a brush, a microUSB cable and a 5V/2A charging unit. The last element, by the way, is s neat bonus, because in the old version lacked the charger. Progress!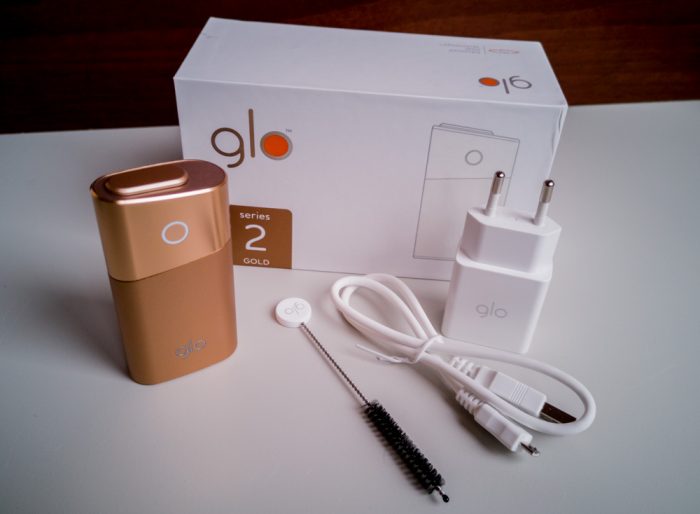 And of course, there is also an instruction manual.
Design, materials, build quality
Pleasant to the touch, weighty and stylish – that's how I feel about glo™. The previous version of the device, which I had on the test earlier, looked much simpler. There have been a few changes: the company has removed the radial pattern around the logo and on the top plastic cap and made a visual separation of the top and bottom, using different types of finishes. Upper part is polished, lower part is matte. But thanks to this simple move, glo looks much more interesting.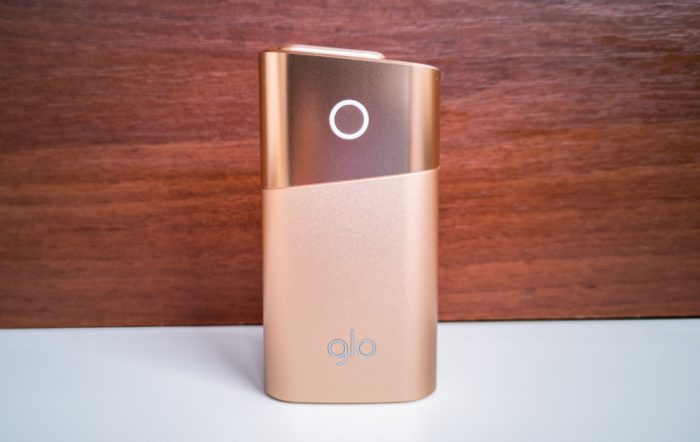 In addition, the manufacturer added several color options of the case. Silver steel is gone, but now we can choose between gold and pink (rather, rose gold). Also there is a classic black and original gray with blue.

The design of the device remains the same. Its concept is simplicity and reliability. The main body is metal, with streamlined shape, drop-shaped in section. On top and bottom there are flat plastic ends.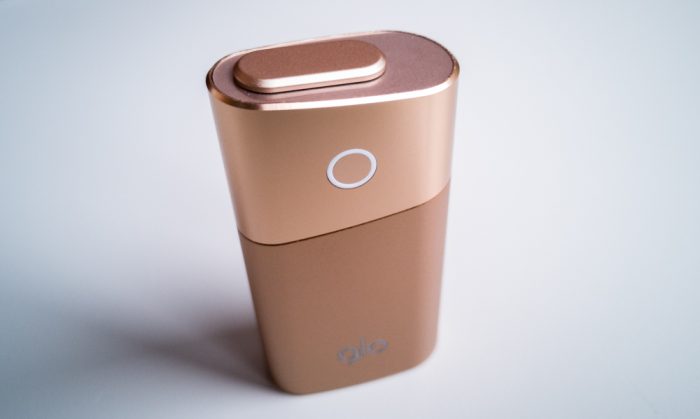 There aren't many moving parts. Just two: the upper sliding cap (with a and pleasant travel), covering the "trunk" for the sticks and the lower flip for cleaning.
The only control button is located on the front side, it is framed by a circular LED indicator that displays 4 levels of charge statuses. With a short press of a button, you can monitor the battery level of the device.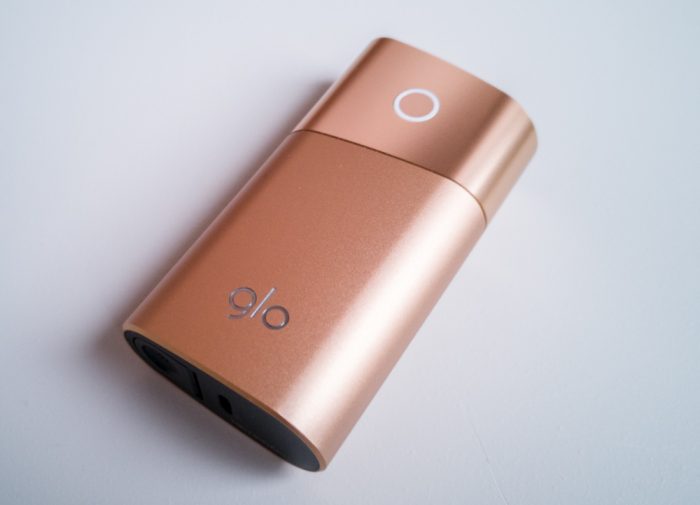 I do not have the slightest complaint about the build quality of glo™, all the details fit perfectly. The device is sturdy, has a thoughtful ergonomic shape, tactilely pleasant and conveniently lies in the hand. And this is important, because you hold it in your hand all the time.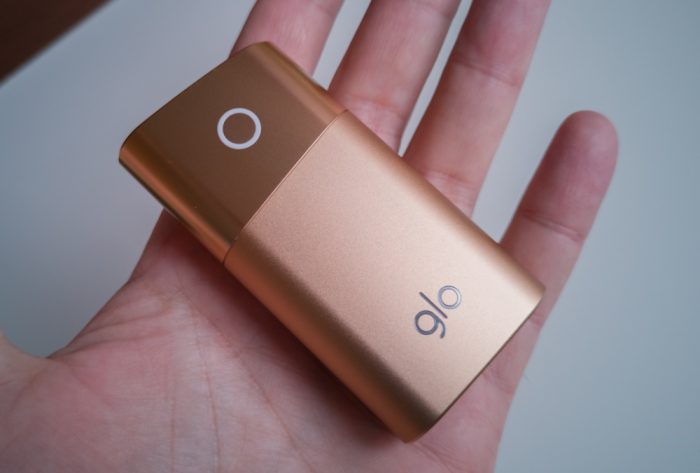 Sticks
If HEETS sticks for IQOS have an unusual shape (short sticks), then NEOSTIKS™ are more like traditional thin cigarettes. But, like a competitor, the tobacco part is only 50% of the length of the stick, the rest is a complex composite filter and mouthpiece.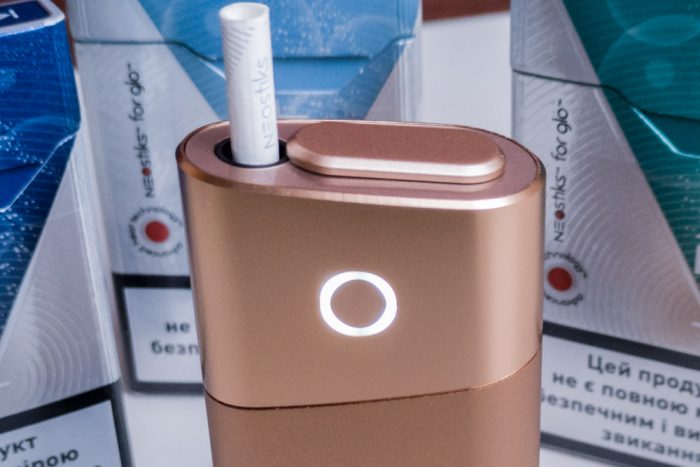 There are as many as five flavors (one more than HEETS). Two purely tobacco – classic and light, as well as menthol, citrus and berry.
The cost of NEOSTIKS is absolutely the same as that of the HEETS sticks, namely, about $1.4.
The principle of operation and use
In fact, glo™ is a small power bank and tubular heating element for sticks. Heating is carried out outside the entire surface of the tobacco part of the stick. This is the main difference between glo™ and IQOS, where the heating element in the form of a blade penetrates the tobacco stick and heats it from the inside. But the principle of operation, of course, is similar for both devices. Which one is better I cannot judge.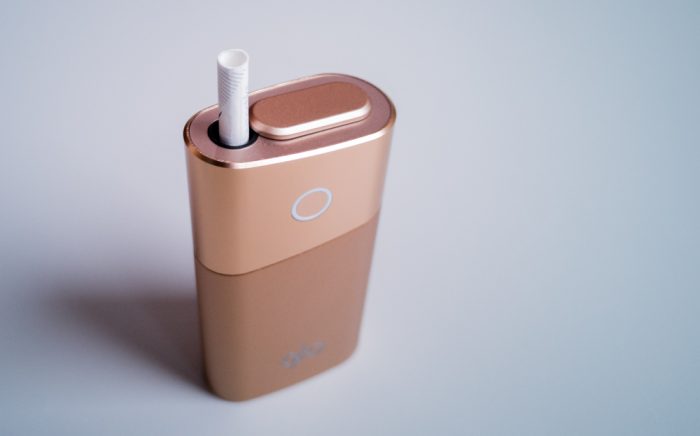 As for the process of use. It's all very simple and clear. We take the stick, open the top valve, insert the stick into the "trunk" and press the single button, hold it for about 3 seconds until it vibrates. A quarter of the circular indicator comes on. We wait until it is full – about 30-40 seconds while the glo™ warms up the stick. The device briefly vibrates again, indicating readiness for use. A session is very similar to smoking a cigarette and lasts a few minutes. The session will also end with a short vibration; the indicator will glow ¼ on the indicator light. We take out the stick and throw it out.
Taste sensations
In my opinion, the main difference between glo and IQOS (actually between the HEETS and NEOSTIKS sticks) is precisely in the taste sensations. They are really different. And here I am not going to judge which one is better. From experience, I realized one thing. When you get used to one taste, the other at first seems unpleasant and even unacceptable. After using the Philip Morris system for a long time, which means HEETS sticks, abrupt transition to KENT sticks will cause discomfort, which is well known to heavy smokers when you smoke cigarettes of a certain brand and then try another – shortness of breath, cough and discomfort in general may occur. Something similar happens when you change sticks brand.
However, after a while, I began to "understand" both tastes. And I will say it again – they are really very different. It's hard to describe. I tried to test the taste of competitive sticks on friends and acquaintances. And it is not surprising that the opinions were divided 50 to 50. Some prefer HEETS, others NEOSTIKS. What is there to advise? Just try it! Only personal experience will help you decide. Moreover, for both systems there is an option to test before purchase, which will undoubtedly help you in this matter.
Maintenance
All maintenance is reduced to cleaning, which is recommended to be carried out after every 20 sessions of use. It is very easy to clean glo. Just open the bottom cap and clean the "trunk" with the supplied brush.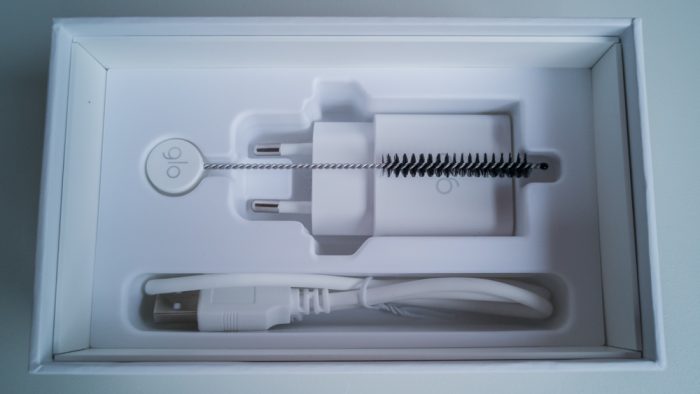 Verdict
Smoking is bad – no one is arguing here. If you don't smoke, don't even think about starting! If you can quit – do it now. But if you have a psychological dependence or just don't want to quit, try modern tobacco heating devices.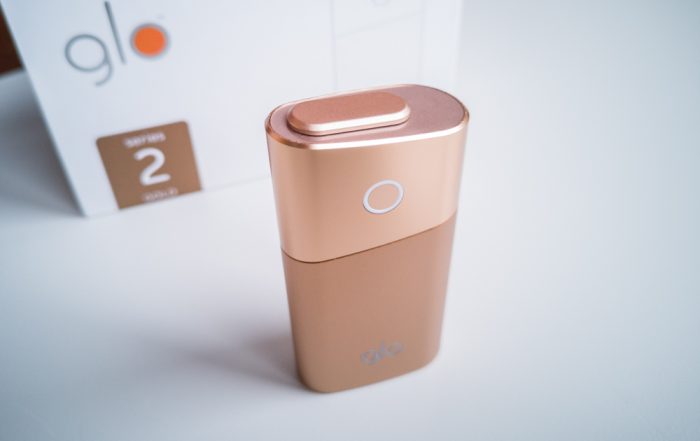 glo™ here is one of the best. It's stylish, reliable and easy in use. There are lots of different tobacco sticks on sale, which speaks in glo's favor.
Tobacco heating is a good alternative to traditional cigarettes. It's cleaner, less annoying and less harmful. But the choice is yours.