There are certainly advantages to digital storage options. A megabyte doesn't take physical space, a digital copy can be multiplied indefinitely and transferred both to the next room and all the way to Mars. And it can be restored relatively easily, although not always without issues. Which iBeesoft Data Recovery will help you avoid.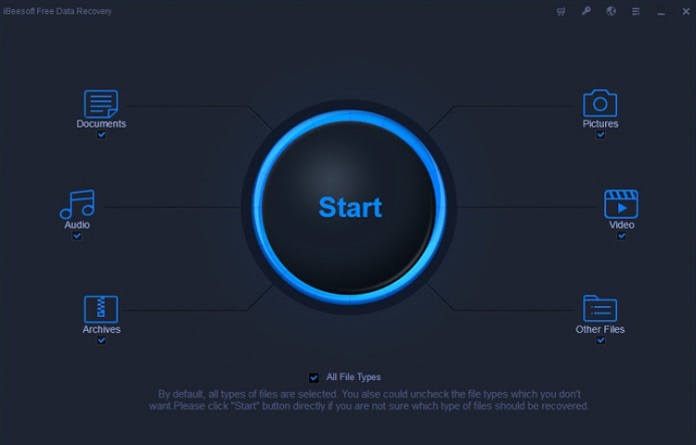 Positioning
The main stumbling block that I want to draw your attention to is that the program does not, as such, have a free version. The one that is provided without paying a license fee allows only to view the files that can be restored. Nevertheless, if you want to check the possibilities before buying iBeesoft Data Recovery, this will come in handy.
Quick tutorial
Download iBeesoft Free Data Recovery from the official website, install it and run it. In the window that appears, first select the type of files that need to be restored – this will affect the scan time. And then we find a disk or a folder where, in theory, the required files are located. And click on scan.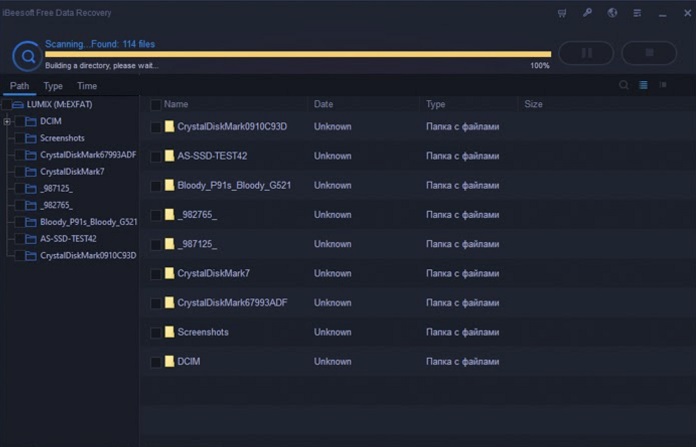 Please note – the larger the disk where the files were stored, the longer time the full scan will take. For example, a 128 gigabyte flash drive can be scanned in +20 minutes, but my 5 terabyte disk demanded 15 hours! This largely depends not only on the power of the system, but also on the speed of the drive itself.

Nevertheless, after passing the scan, simply click on the desired files (the program will preview them if possible), click Restore, and select the location where the files will be uploaded.
Example: GoPro Data Recovery – How to Recover Deleted Files from GoPro
iBeesoft Data Recovery Features
iBeesoft will save you from accidental file deletion, data loss in the event of an attack by viruses, system errors, crashes and BSODs, even from formatted devices! It will be unrealistic to get data from repeatedly rewritten disks, but this is a very special case.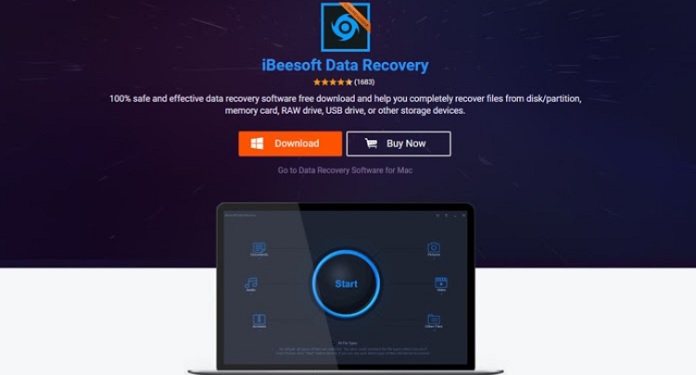 The iBeesoft Data Recovery program supports a lot of devices. Whole PCs and laptops, hard drives, USB drives and memory cards, digital players and cameras, even RAIDs and ZIP drives. And that's not all.
The program, however, is exclusive for Windows, and it supports systems as old as Window 2000 and Server as well as the latest Window 10. Among the supported file systems are FAT12/16/32, exFAT, NTFS, NTFS 5, ext 2 and ext 3.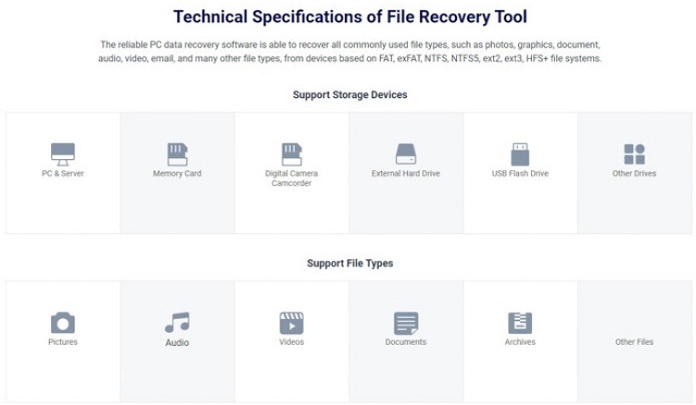 If, however, you need to recover data from a Mac or iPhone, iBeesoft has proprietary apps specifically for these tasks. Also free. Well, the license costs from $45 for one system, $90 for 2-5 systems and $300 for any number of them.
What is missing at the moment? Portable version, mostly. And some kind of a free version that actually does something.
Verdict
I don't really know what to think about the program. On the one hand, there's a bright and simple design, an easy interface and a minimum of options so as not to confuse an ordinary user. But the absence of a free version with a working recovery makes this irrelevant since only professionals will pay $45 for a license.
On the other hand, iBeesoft Free Data Recovery is lightweight, convenient, fast and quite effective software.