After my experience with Doogee X50L, I got interested in S60. I've never tested a rugged smartphone before, especially at a price of $220. My curiosity was only partially satisfied, but I've learned all I could about Doogee S60 lite.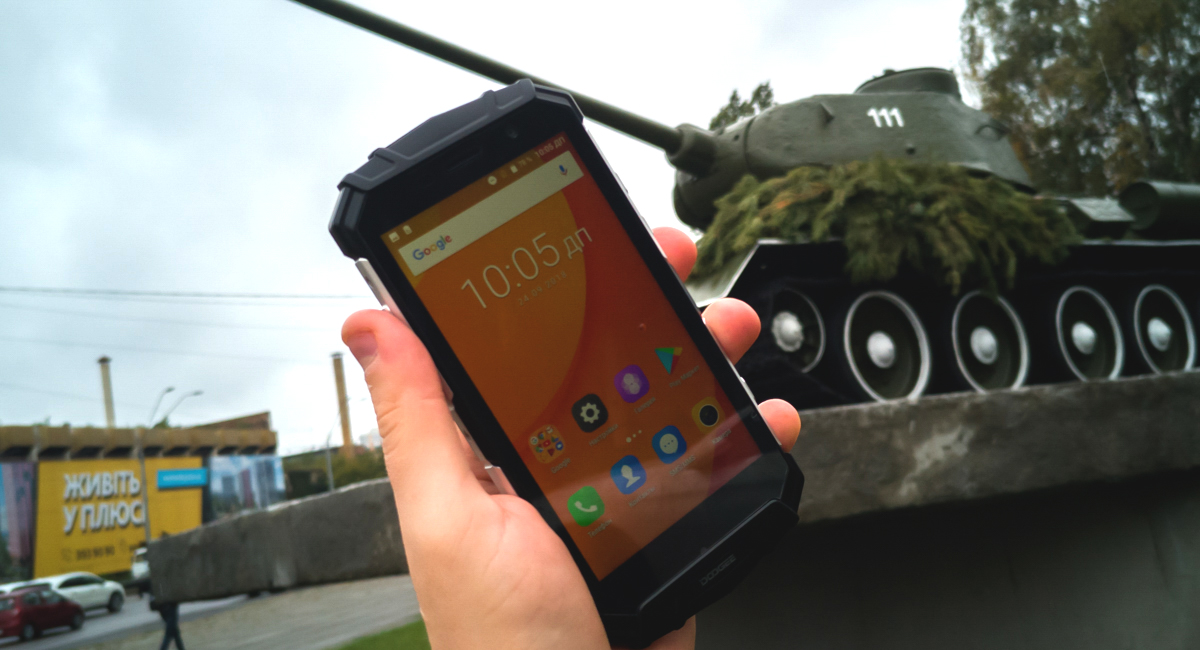 Doogee S60 lite positioning
In fact, the light version differs from the non-light one almost by nothing. Nothing critical. Slightly weaker SoC, less RAM, and ROM, lack of support for Indian 4G standards, weaker camera … But the corresponding price is lite-version almost 50% cheaper, $212 vs $313. And it retains all the main advantages of a smartphone tank.
What's in the box
The box contents are what you might expect from that kind of device. In addition to S60 lite itself, the charger, as well as instructions with a guarantee, we have a bundled screwdriver to free this mobile knight from its brilliant armor, a protective film and a pair of spare cogs.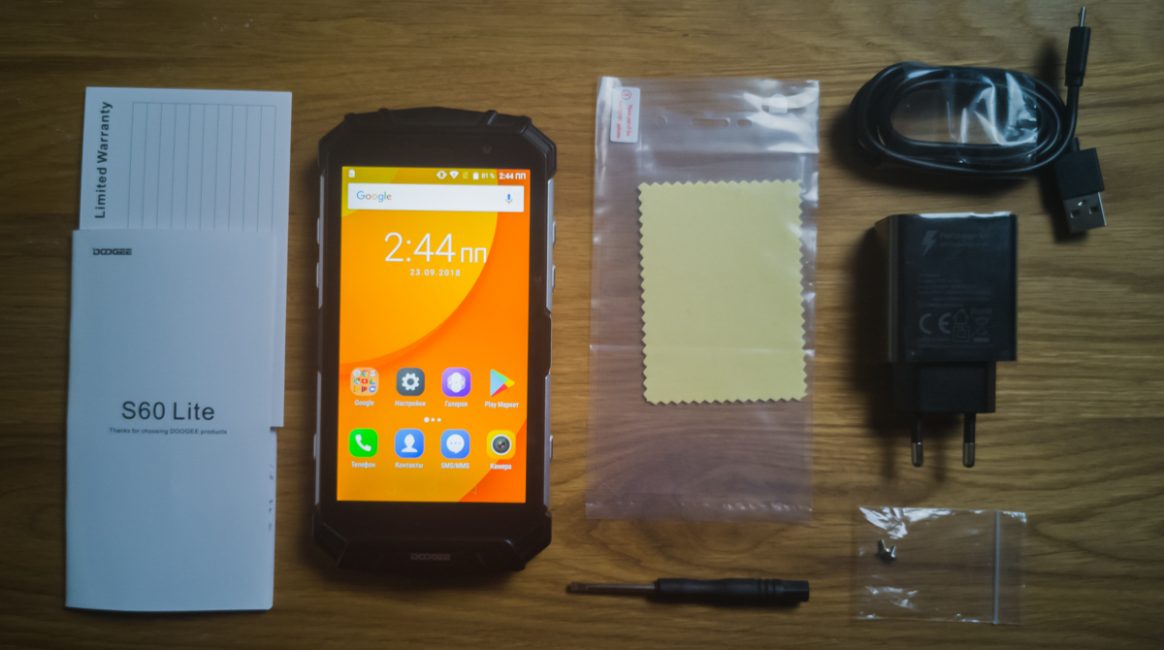 Ergonomics
To say that I was surprised by the feel of S60 is to say nothing. It's ginormous! Imagine an ordinary device with a 5.5" screen, but dressed in a protective shell that makes it a third thicker. Controlling with one hand is almost impossible.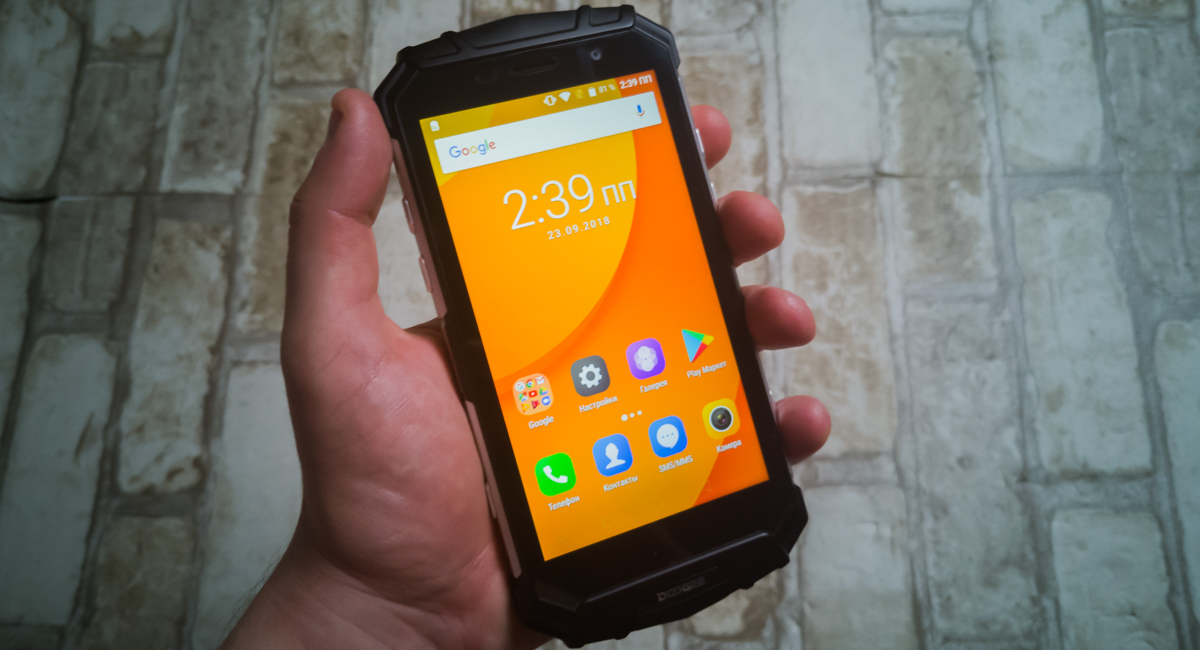 Element's configuration
Above the display are a camera and an earpiece speaker.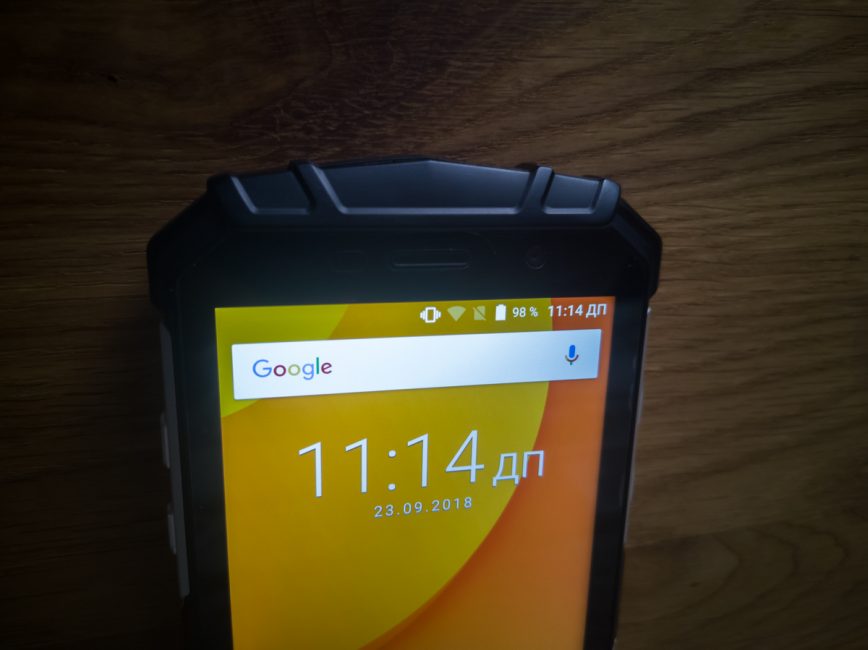 Below are the Doogee logo and a microphone.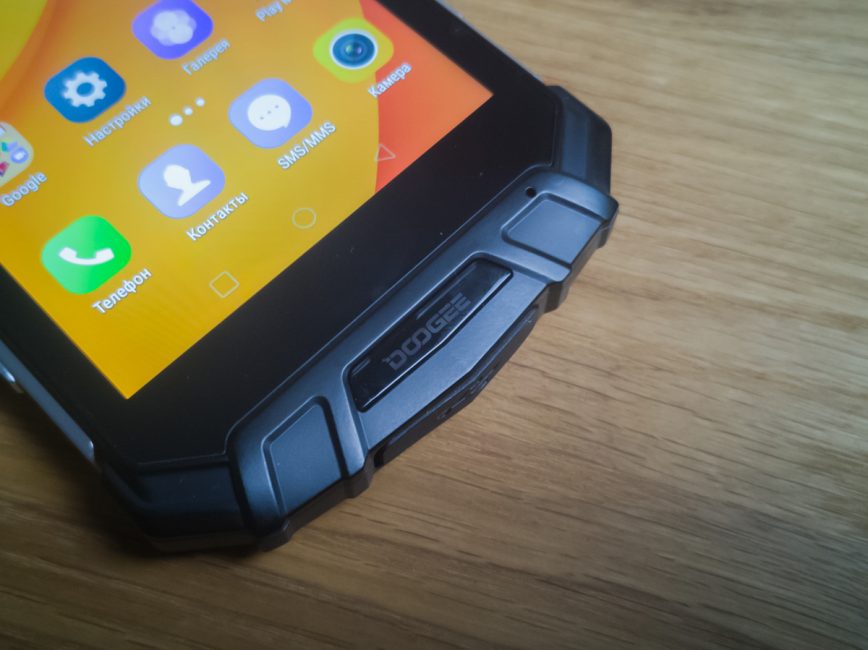 Behind the smartphone are the main camera, dual flash, a pair of standard Philips flat head screws, a fingerprint scanner and a wireless charging area.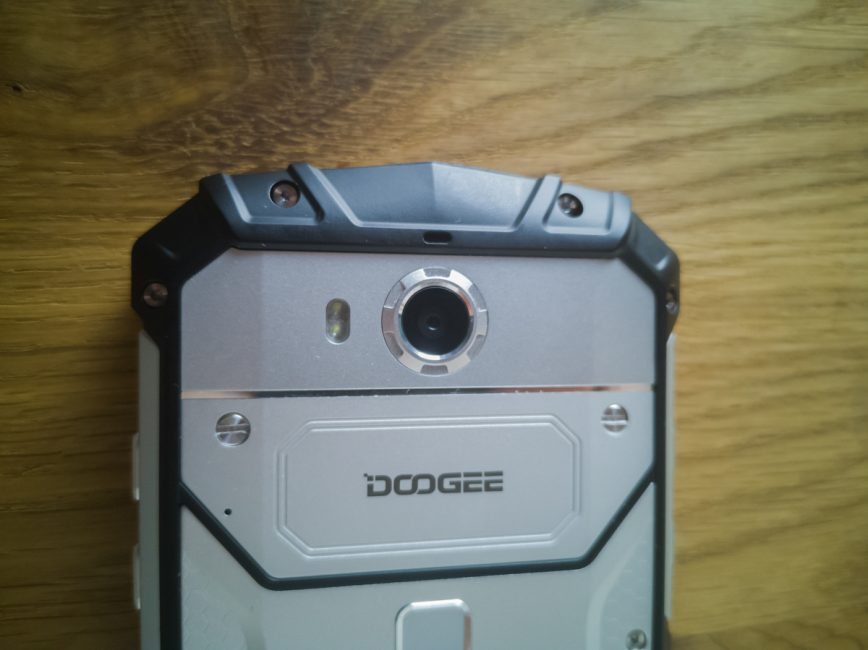 Just below is the sticker label, just below it is the loud "DESIGNED BY DOOGEE in Spain". So, not China … next is the speaker.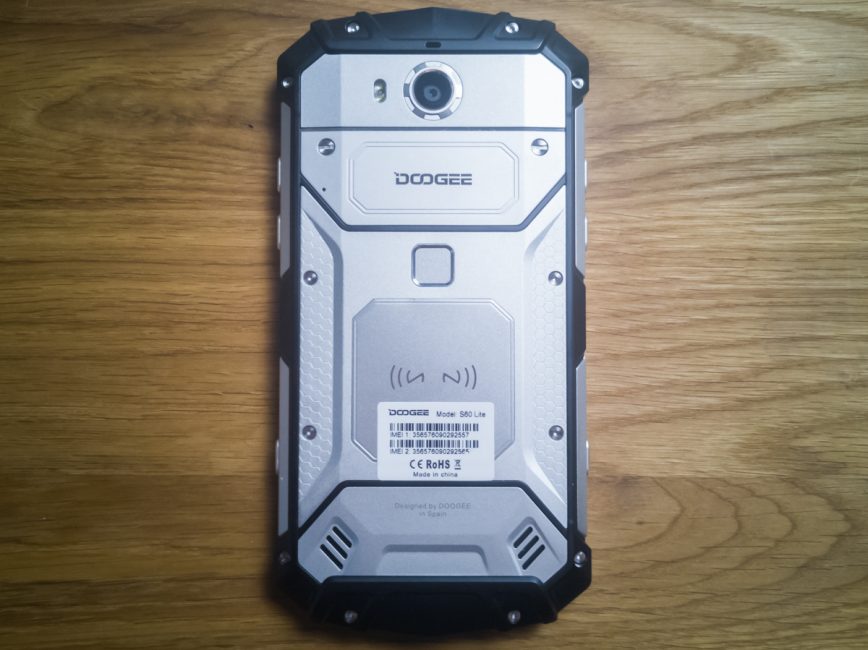 On the side of the case on the left are the volume buttons and the SOS button.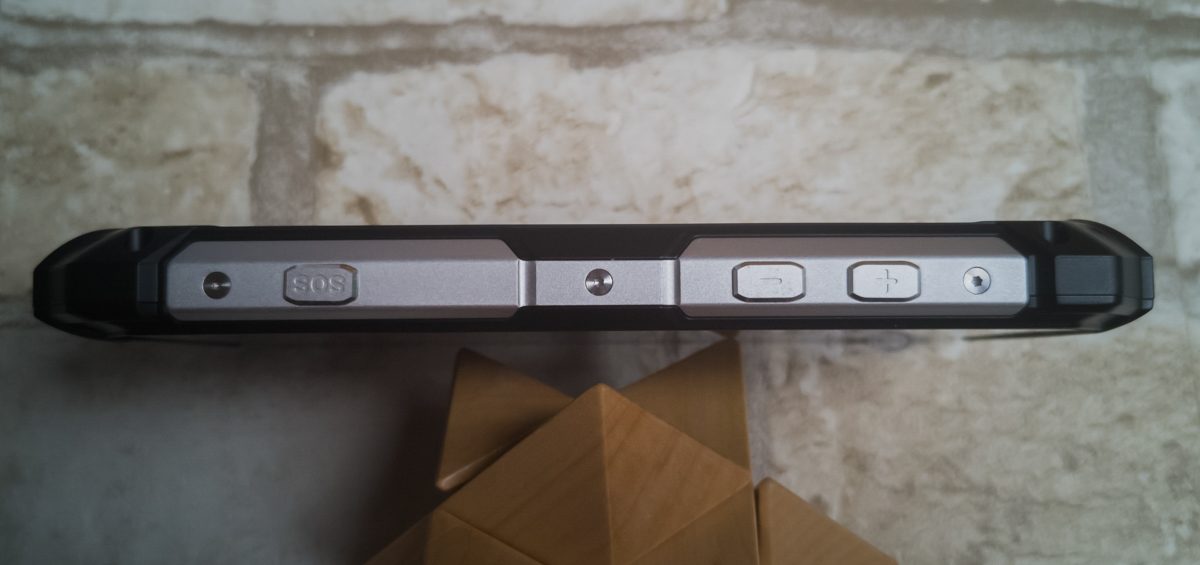 On the left side is the Push to Talk button, the power button, and the camera button. We're not talking about fast access. There is a difference.

The headphone jack is located on the top, the bottom is occupied by the microUSB connector for charging.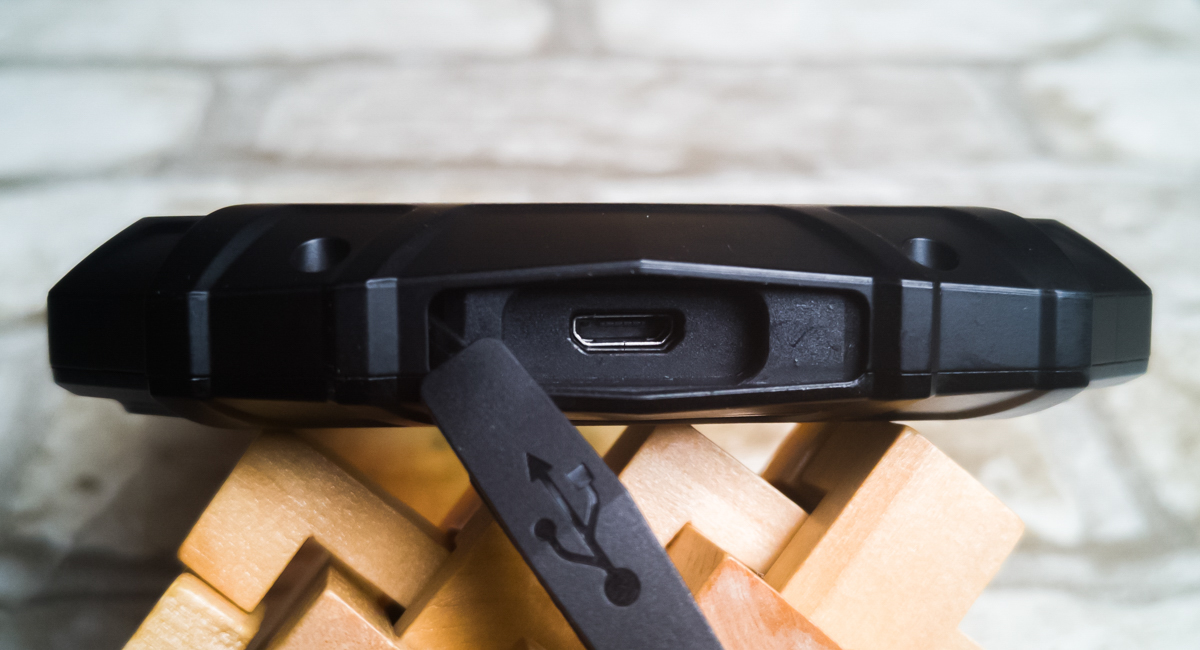 Both connectors are covered with thick rubber plugs that cannot be uncorked without thick nails or a bundled screwdriver.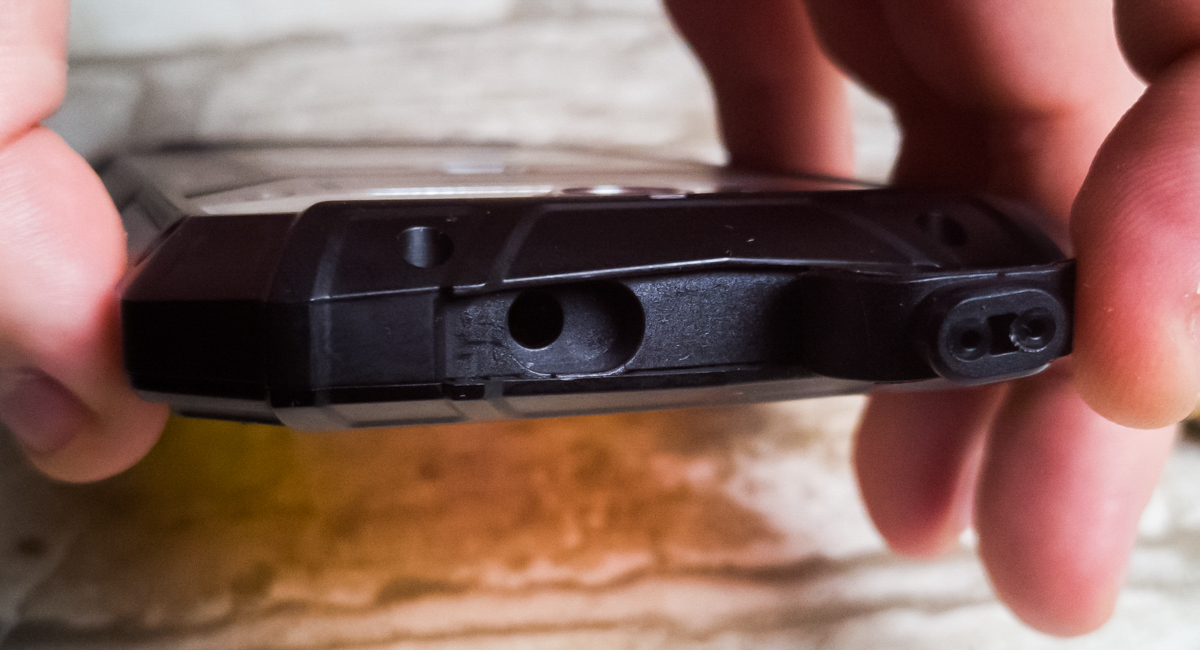 The ergonomics of the smartphone is its only weak point. In hands, it feels almost like a 7-inch tablet, with an angular, albeit rubberized edges. In other places, behind and on each side, there are metal inserts. The case around the perimeter is fastened with small screws for a hex driver.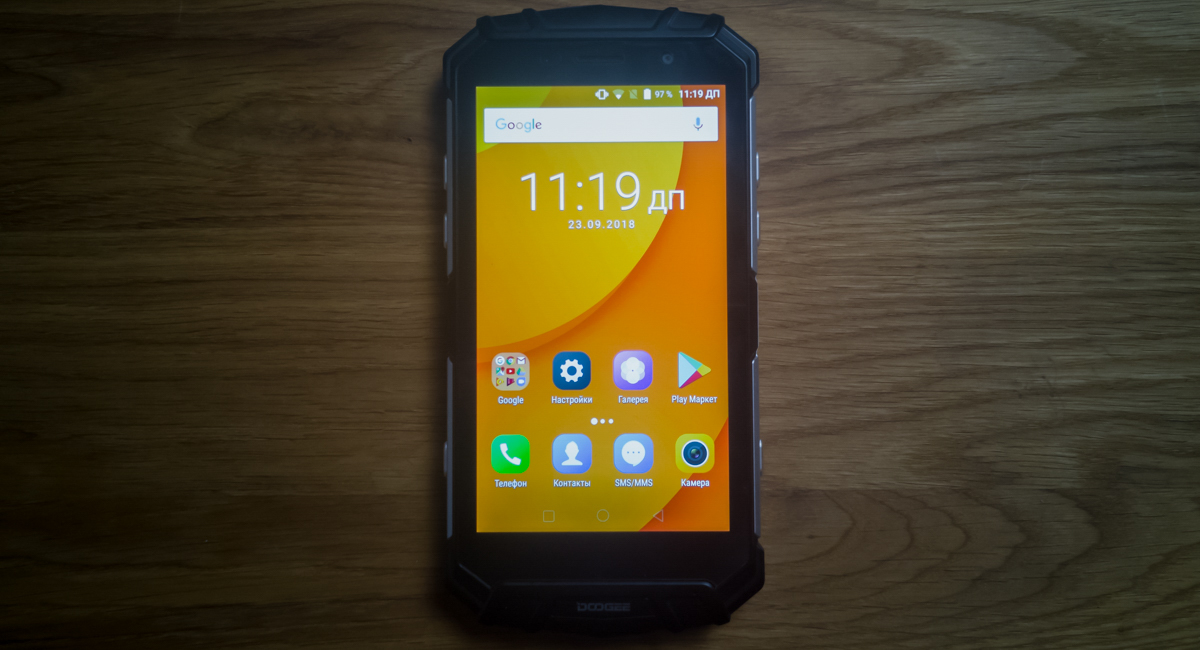 Build quality
The design is generally aggressive, even for rugged devices. You get the feeling that this is a smartphone named after Newton's Second Law, and will respond to any manifestations of aggression with counterattacks of its own. There are no complaints about the build quality if it were not for a very, very noticeable looseness of the buttons. They all stagger in their place, and this is clearly done intentionally, but I don't understand the reason.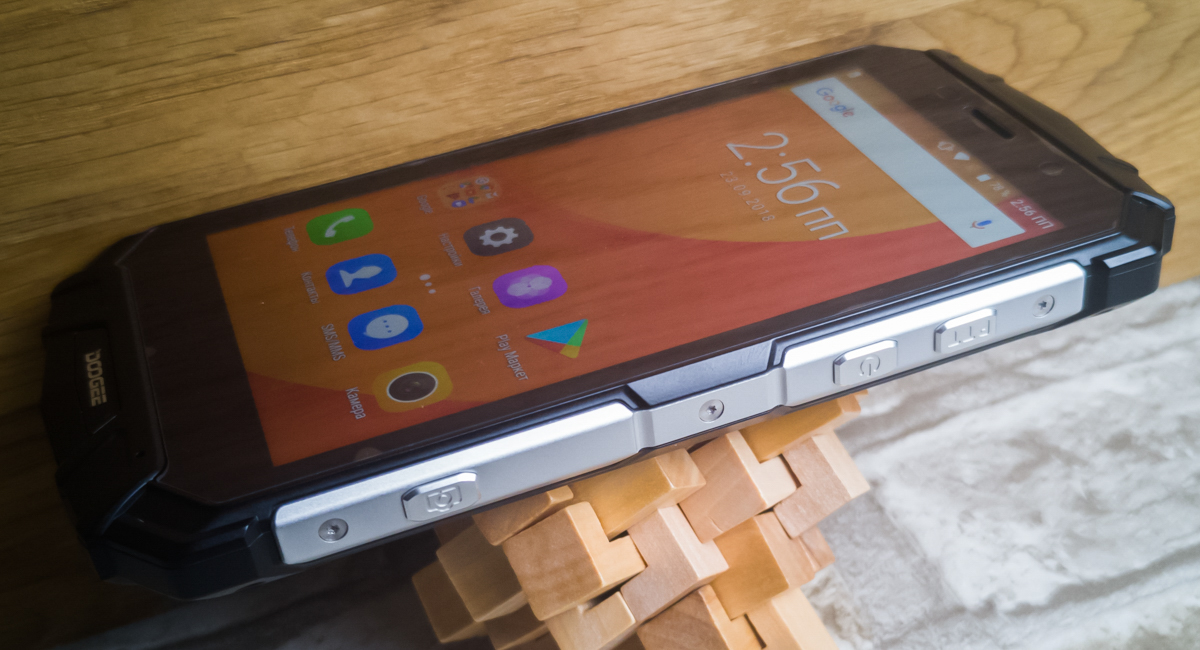 Screen
I boldly call the smartphone display good. IPS, 1920×1080, glossy finish and the protective film, satisfactory viewing angles, and brightness. Against the sun, it performs well, no brightness leaks were noticed either. Adaptive brightness adjustment in place.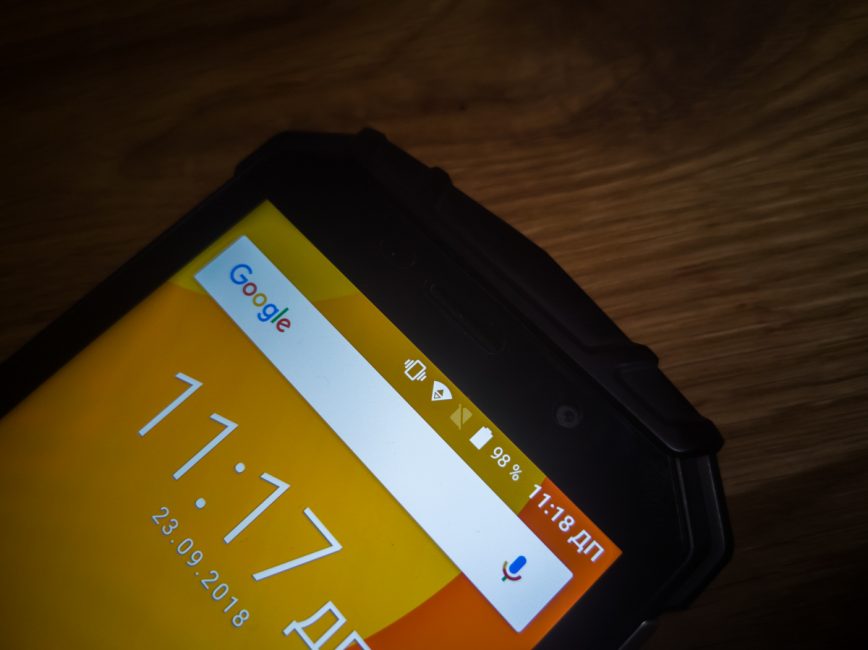 There is also a color temperature setting, and probably the most detailed one in my memory. In addition to the color temperature in Kelvin, you can set the RGB settings from 0 to 100, and for the day and night separately!
Specs
MediaTek MT6750 system-on-chip powers the phone, with eight cores ranging from 286 MHz to 1.51 GHz. Mali-T860 handles the video. 4 GB RAM, 32 GB of storage. Memory card support is available.
The device doesn't break any records in benchmarks:
AnTuTu: 54334
AnTuTu CPU: 24393
AnTuTu GPU: 11495
AnTuTu UX: 14203
AnTuTu MEM: 4243
AnTuTu HTML: 17187
PCMark Work 2.0: 3372
PCMark Storage: 3215
PCMark Computer Vision: 1696
3DMark Sling Shot Extreme: 382
3DMark Ice Storm Extreme: 6515
3DMark Ice Storm Unlimited: 9931
In games, the smartphone does not disappoint. Almost. Of course, take into account the price. PUBG ran smoothly, as did Asphalt 9.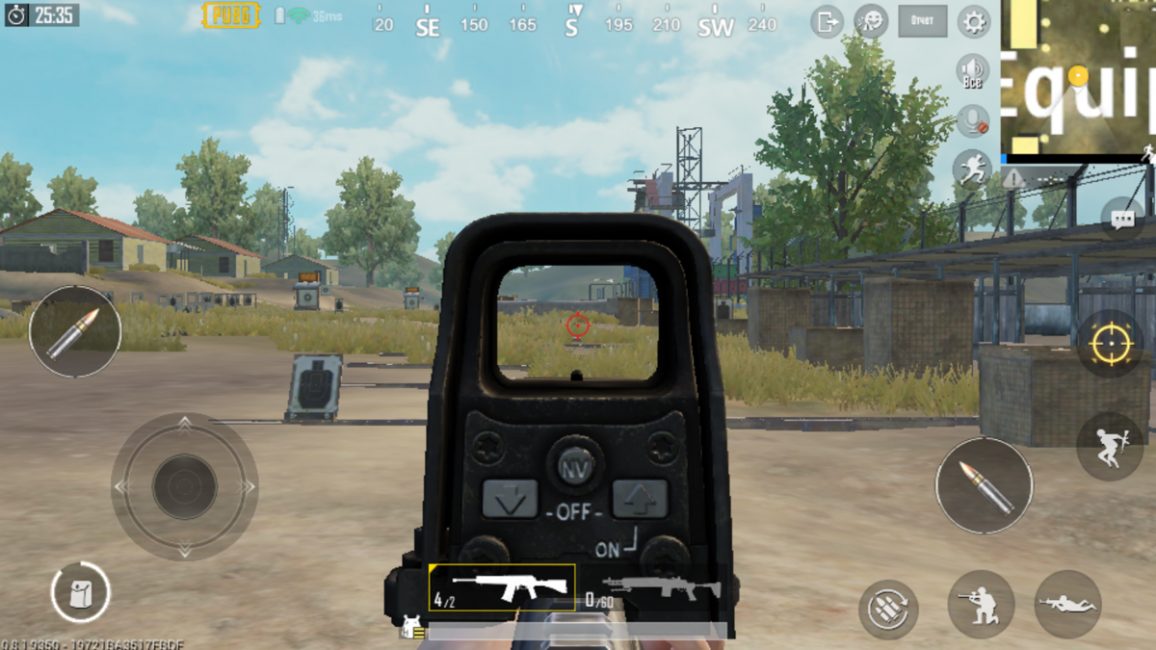 Cameras
The Doogee S60 lite is equipped with a single 16-megapixel main camera, an aperture of f/2.2, there is even an optical stabilization. And at first glance, it seems that the quality of photos is adequate. I will say even more – it is really is, in good light and with a lot of patience.
The camera interface is slow and incomprehensible in some places. For example, I thought to myself that the Pro-mode of the camera was simply broken, because the arrow, which I thought was affecting the sliders, did nothing at all. The back button, which I took for a switch to the front camera, triggers the sliders. Of course, in the future, this flaw can be corrected.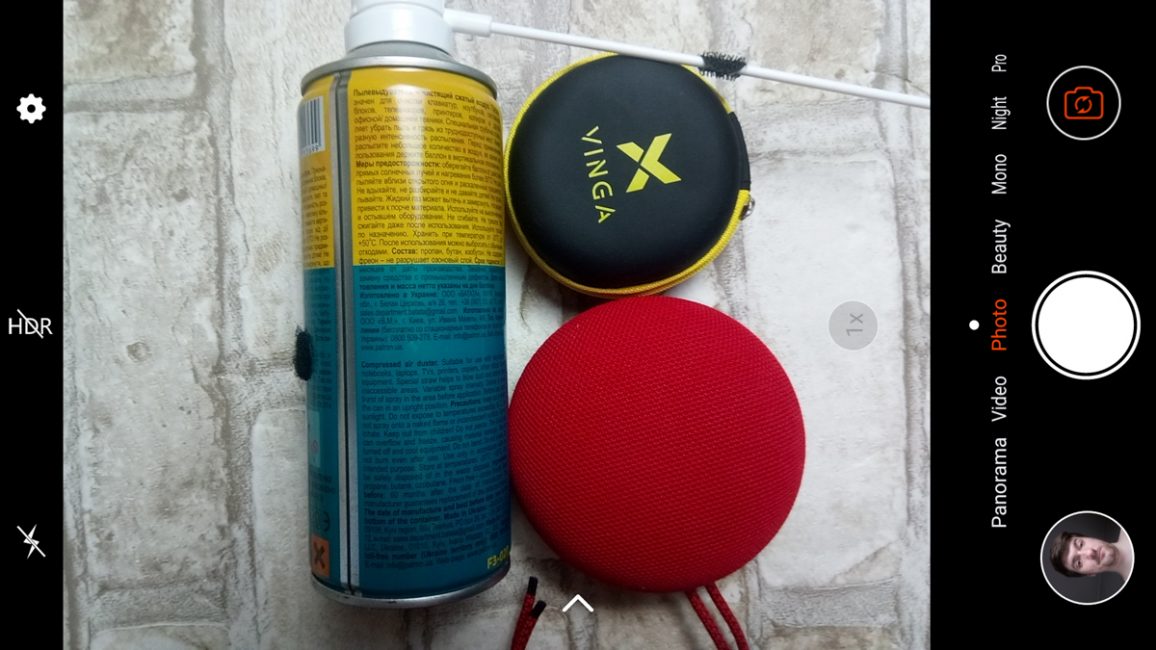 There were also problems with HDR. No artifacts, like in X50L. Still. There are problems with colors rendition: red here is poisonous-lilac.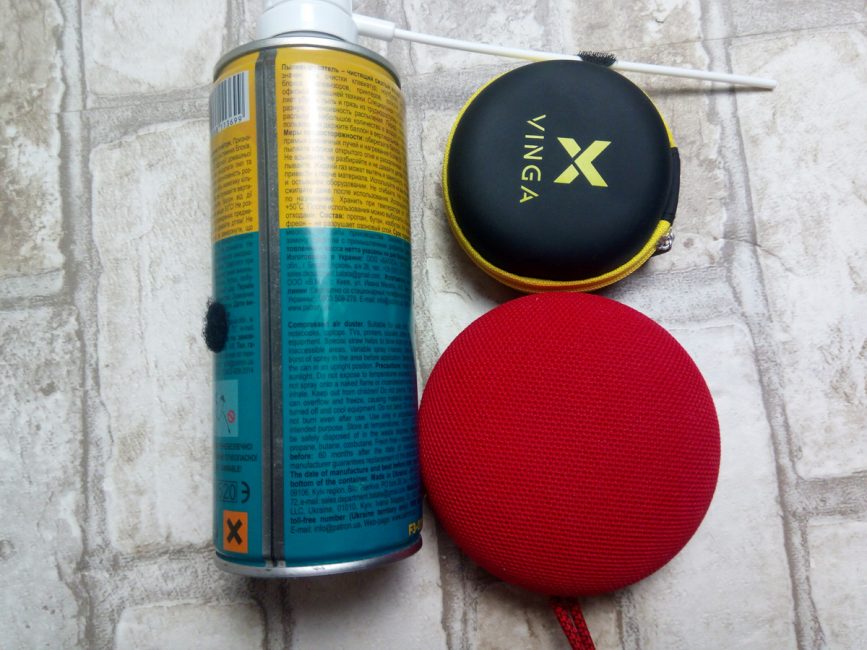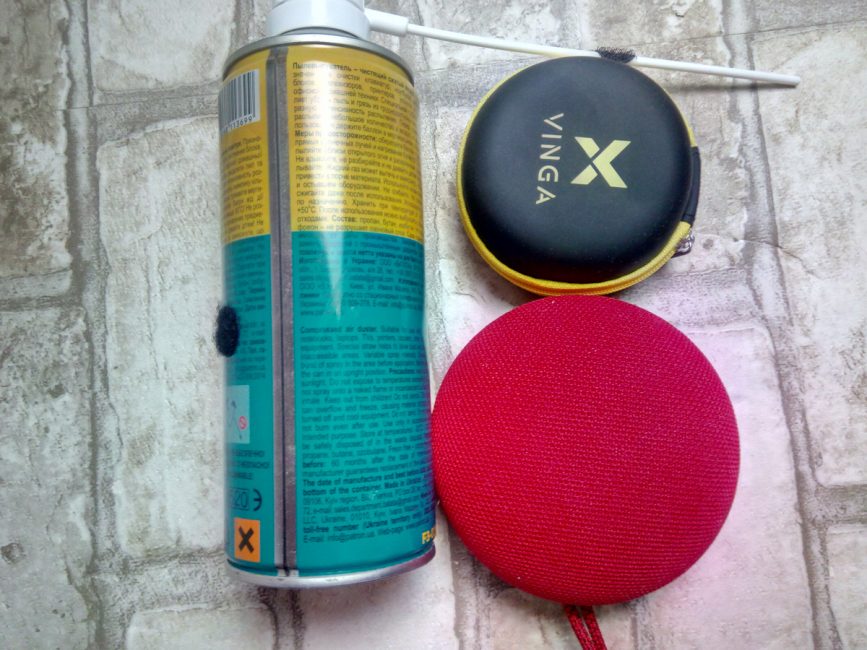 Video recording is supported in 1080p mode, but resolution cannot be set, and the format is 3GP, not even in MP4. Yes, you read it right. The options are generally strange, some modes they don't even have access, and the photo and video settings are not separated, which results in a very inconvenient list.
Examples of photos and videos in high resolution
The front camera is 8 megapixel, f/2.8, wide-angle lens with a coverage of 87 degrees, support for HDR and beatification. In general, a completely standard selfie shooter, nothing outstanding. It'll do for Instagram.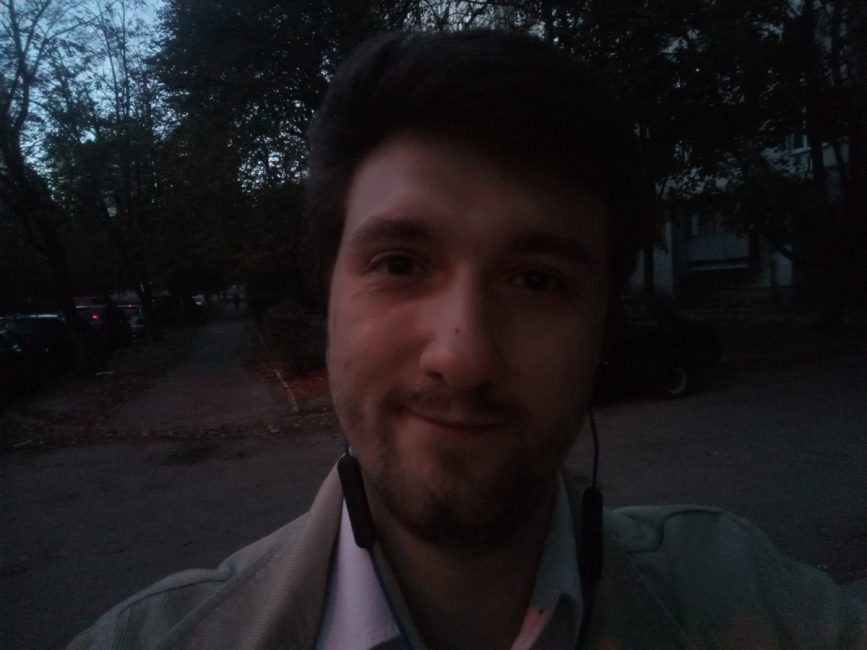 For fun, I installed HedgeCam 2 and found out that 3840×2176 video is supported, and even with digital stabilization, although it barely works. But in this mode, the ISO and brightness settings do not work, so the video is very dark. Also, despite the support of this resolution, video can be FullHD, but sometimes it's 1920×1088. Why extra 8 pixels? I also have no idea.
Shell and Software
The smartphone, unlike the Doogee X50L, does not run on Android Go, but DoogeeOS 2.0.0 shell, based on Android 7.0. The shell is not fast, but it's not laggy either. If you do not take into account some issues with animation and a couple more nitpicks, DoogeeOS is okay.
I like its wealth of functions, which, according to tradition, are turned off by default. There are also gestures and swipes, and you can wake up your smartphone in three ways. Double-tap, swipe upwards and hold it with your palm over the screen. There are features like PTT through Zello, there is an emergency dialing via the SOS button and a couple more neat things.
Some functions, however, are hard to understand. Doogee's favorite habit of putting a QR code scanner into the settings hasn't gone anywhere. Switching to the reading mode was pushed in the application switching menu. Also, the system of screenshots has been reworked – to create one, you need not only to hold the power and volume button down, but also to click on the confirmation in a separate menu. There you can also make several more types of screenshots, including a long one, which will be useful for some, but not all.
The fingerprint scanner works in less than a second, but its location reminds me of Samsung Galaxy Note8. What I mean is that it's located almost in the middle of the case, which is not very nice. There is face recognition, by the way, and it is quite quick.
Sound
The smartphone has a single speaker, located on the left. The quality is mediocre – hoarse and loud. It's okay for making calls.
A 3.5 mm slot for S60 lite is available, but it's protected, so using the device as a casual player is hard. However, Bluetooth-headphones like Vinga EBT050RD are okay.
Data transfer
This is where I was more than happy. Firstly, NFC. It is one of the most affordable smartphones on the market with contactless payment. Secondly, the Wi-Fi ac dual band.
In addition, there is support for 2G/3G/4G (but again, not for the Indian market), GPS/AGPS, Bluetooth 4.0.
Battery life
The smartphone battery has a capacity of 5580 mAh. In the stress test (PCMark Work 2.0) with the maximum brightness of the screen, it lasted for 7 hours 49 minutes, which is my personal record! It supports fast charging 12V / 2A, although the charger produces up to 3A. There is even support for wireless charging!
However, even with a powerful standard charger Doogee S60 lite accumulates energy slowly. 100%, requires more than three hours.
Doogee S60 lite Verdict
A tank that costs like a scooter – that's what I think about the smartphone. There are lots of compromises: The system-on-chip is not the newest and freshest, the cameras are strange, the software is sophisticated as usual, and I would also like Android 8 (if SoC would even run it). But the armored body, a fantastic battery with fast charge and the price make Doogee S60 lite very tempting. Not everyone will think this way since it's as ergonomic as a tablet, but it's a marvelous choice for travelers or people with active lifestyles.