Today I want to tell you about the incredible vivo X70 Pro+ smartphone, which is notable not only for its powerful processor, but also for its cameras with Zeiss optics.
Vivo pleasantly surprises me with its new products. Just a few weeks ago I was talking about the vivo X70 Pro, a very interesting flagship. And now comes the time of the vivo X70 Pro+. At first, I was rather skeptical about it, because I thought that after the Pro version, there was hardly anything else that could surprise me. But I was too curious to turn down a smartphone with the Qualcomm Snapdragon 888+. And after two weeks of testing, I can say with full confidence that I did not regret that decision for a second. It really is one of the best, if not the best Android smartphone today. Perhaps this is just my subjective opinion, and someone may disagree with it, but the fact that vivo managed to surprise me remains indisputable.
Positioning and price of the vivo X70 Pro+
The duopoly of Apple and Samsung in the segment of premium smartphones, which until recently seemed unshakable, has finally over. Take, for example, the vivo X70 Pro+, which combines a trendy design and a unique gimbal camera with Zeiss optics. Moreover, the smartphone is the first flagship with a Snapdragon 888+ processor on board.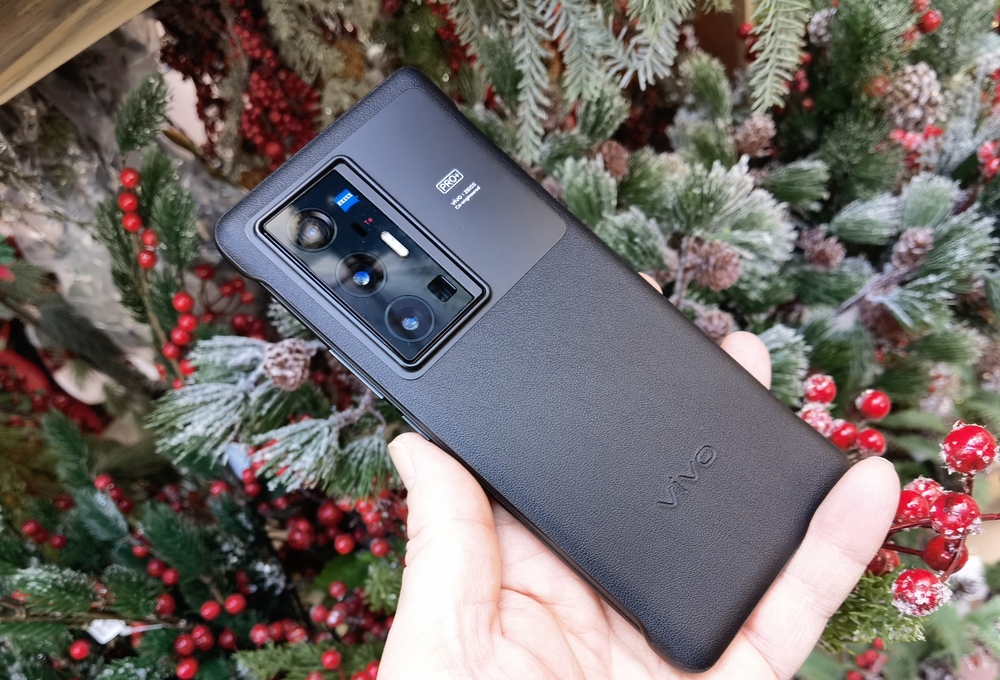 In addition, the device surpasses its predecessor, receiving IP68 protection from water and dust, as well as wireless charging. We are really looking at a flagship device that can compete with the flagships of 2021, in no way inferior to them. Finally, vivo has a smartphone that can be seen as an alternative to Apple, Samsung, Huawei or Xiaomi. With its design, a set of modern cameras and technical characteristics, this device is one of the best at the moment. Just look at its technical characteristics.
Dimensions and weight: 164.5×75.2×8.9 mm; 209 g
Screen: 6.78-inch, LTPO AMOLED 2K resolution, 1440 × 3200 pixels, 10-bit, HDR10+, screen refresh rate from 1 to 120 Hz, support for 1 billion colors, peak brightness 1500 nits, touch sampling rate 300 Hz
Processor : 5-nanometer Qualcomm Snapdragon 888+ 5G, 1 core Kryo 680 with a frequency of 3.0 GHz, 3 cores Kryo 680 with a frequency of 2.42 GHz and 4 cores Kryo 680 with a frequency of 1.80 GHz
Graphics Accelerator: Adreno 660
RAM: 12 GB LPDDR5 (up to 4 GB extended RAM)
Storage: 256 GB UFS 3.1; no expansion via microSD
Main Camera:
— main module: 50 MP with f/1.6 aperture, 1.2 µm pixel size, PDAF autofocus, OIS optical stabilization
– second module (periscope, telephoto): 8 MP with f/3.4 aperture, 1.0 µm pixel size, PDAF autofocus, OIS optical stabilization, 5x optical zoom
– third module (telephoto): 12 MP with f/1.6 aperture, 1.22 µm pixel size, PDAF autofocus, OIS optical stabilization, 2x optical zoom
– fourth module (ultra-wide): 48 MP with f/2.2 aperture, viewing angle 114, pixel size 0.8 µm, gimbal OIS stabilization
– optional: Pixel Shift technology, dual-tone LED flash, support for Panorama, HDR and HDR10 modes, video recording in maximum quality of [email protected]
Front-facing camera: 32 MP with f/2.5 aperture, 0.8 µm pixel size; record video in maximum [email protected] quality
Battery: 4500mAh with 55W fast charging; 50W + wireless charging, reverse reverse charging (wired and wireless)
Software: Android 11 with FunTouch 12 OS
Other: Stereo speakers, 2 microphones, In-display fingerprint scanner, Dual-band Wi-Fi 6, GPS, Bluetooth 5.2, 5G + 5G, NFC, Infrared, USB Type-C port, Linear motor vibration
Price: 12/256 GB – $1088, 12/512 GB – $1204 (China).
Here is a truly powerful mobile device from the top leagues, which has everything that the most modern flagship smartphone needs. You can, of course, argue about the inflated price, which is over $1000. But maybe it is justified? Does the smartphone have a chance to reach the top of the flagship segment?
Read also: Smartphones created in partnership with well-known brands: Winners and losers
What's in the box
Vivo decided not to skimp and please the buyers of its X70 Pro+ with a very good set. In a thin branded gray box with the name of the device and the Zeiss logo, you will find the smartphone itself, neatly stacked in a separate compartment. Under it is a massive 66W power supply, a fairly long USB Type-C cable and wired earphones with USB Type-C connection, which is unusual for smartphones (I'm talking about earphones). Do not forget about the various documentation and a paper clip for removing the SIM card slot.
There is also a protective case included, but not silicone, like most competitors, so it deserves special attention. It is made of high-quality plastic, very similar to vegan leather, so it is quite durable and attractive in appearance.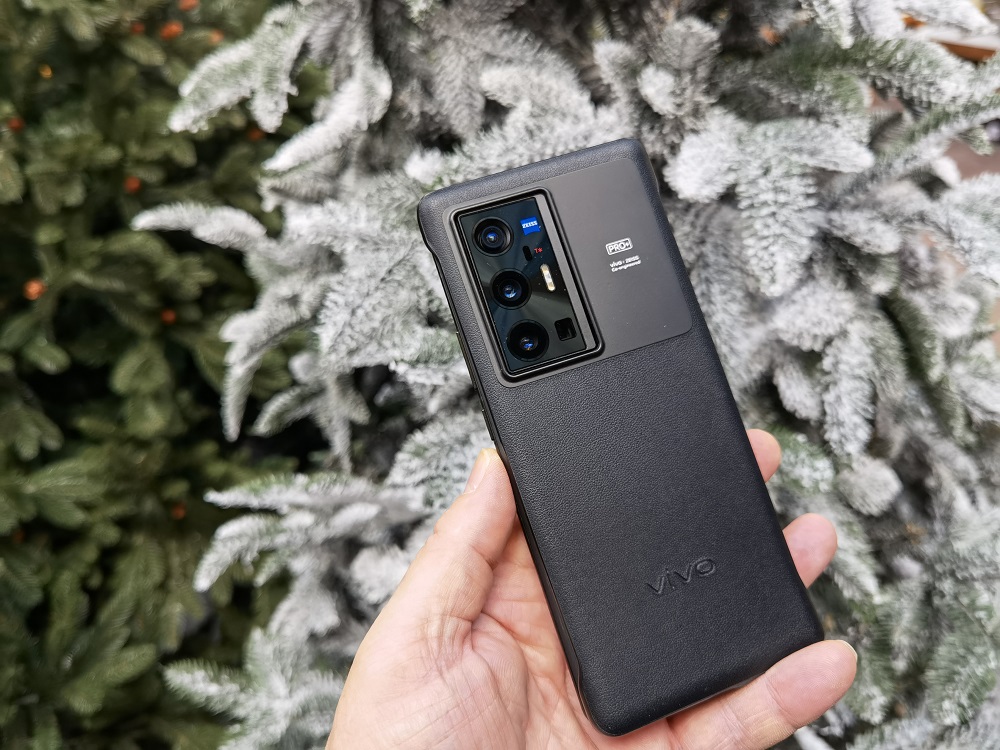 The case perfectly hides the protruding camera island, and the smartphone with it looks even more stylish and premium. You immediately feel that you are holding a flagship device in your hands.
Read also: Vivo X50 Pro review – Through the Eyes of a Grump
Interesting design and excellent ergonomics
It is immediately clear that vivo has spared no money on the design of its X70 Pro+. Of course, the smartphone does not have an elite finish made of vegan leather, like its predecessor, but this does not matter all that much. On the contrary, the frosted glass back cover has a velvety texture that feels very pleasant in the hand. The glass back cover is made using fluorite AG technology. At first glance, it looks like an ordinary matte black, as if justifying its name Enigma Black, but if you look at it in bright light, you can see small bright glowing spots. All this looks restrained, but at the same time very cool.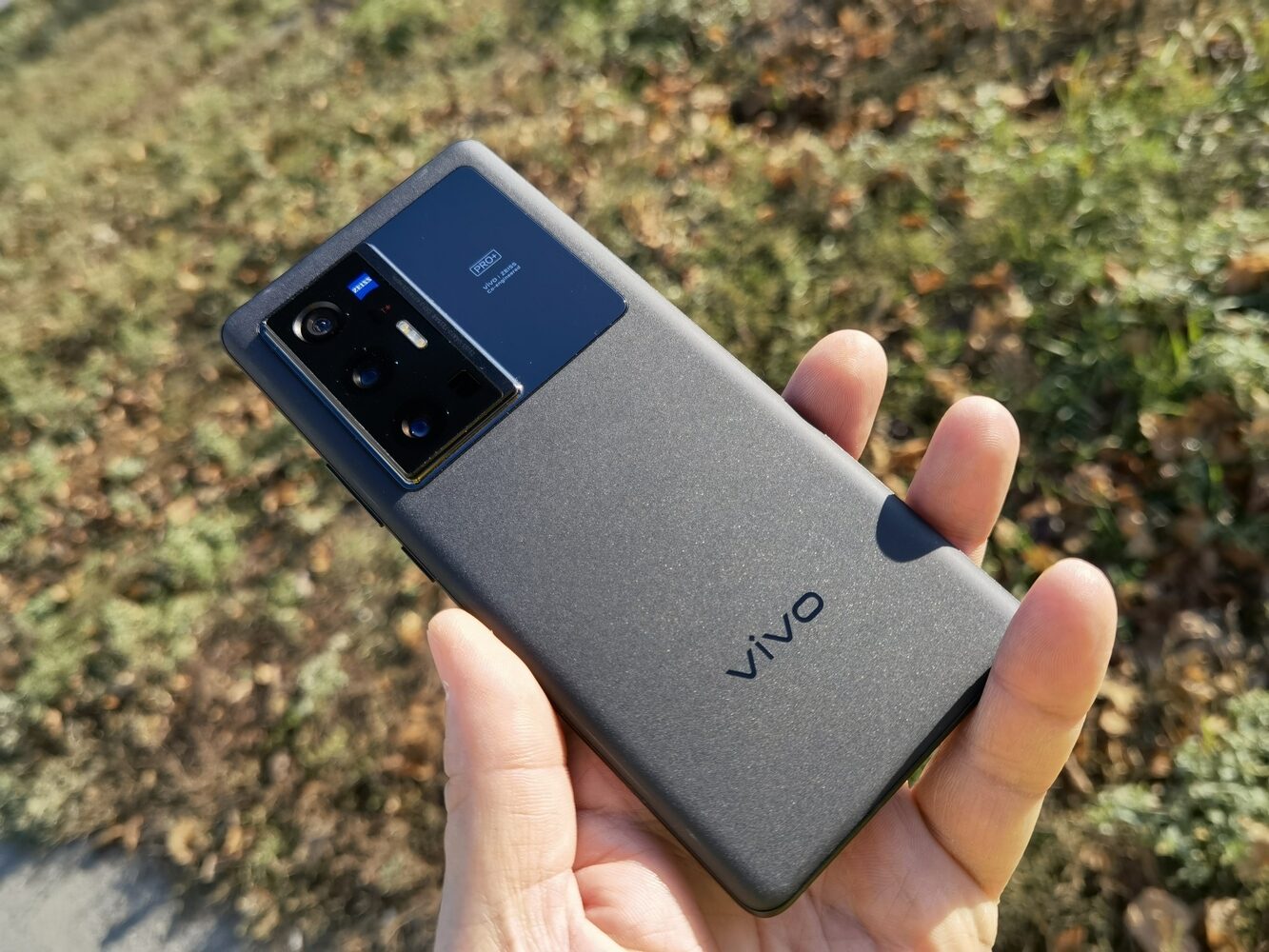 Here, on the back of the smartphone, there is a rather massive camera unit, which is impossible not to notice. To maintain the symmetry, the company supplemented the camera with the Zeiss logo, which is located to the upper right side of the device. Moreover, the entire camera module, including elements with the vivo and Zeiss logo, has a glossy surface. Hence, you can use its reflective surface to take selfies from the rear camera. Of course, the company could install an additional display, similar to what you could see on the Mi 11 Ultra. However, this would undoubtedly worsen the ergonomics of the device, so here you lose something and gain something else.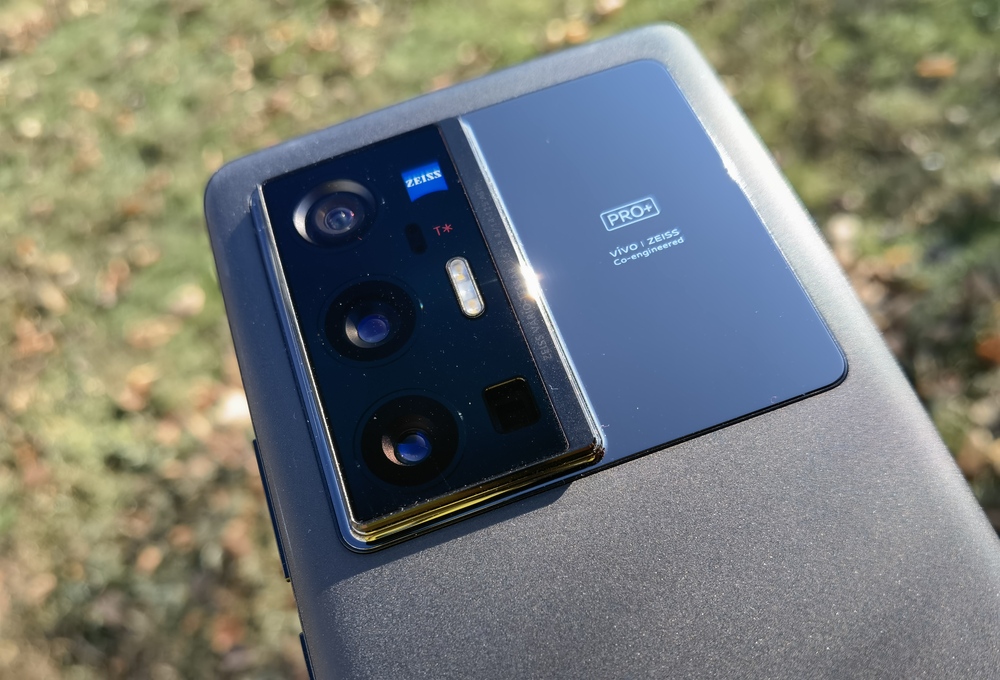 The build quality is very good. Curved glass is built into the metal frame from above, which goes well with the curvature of the frame. The smartphone fits comfortably in your hand. And although it weighs 213 g, and the thickness of the case is about 8 mm, there is no feeling of heaviness in the hand, since the weight is evenly distributed throughout the body of the device.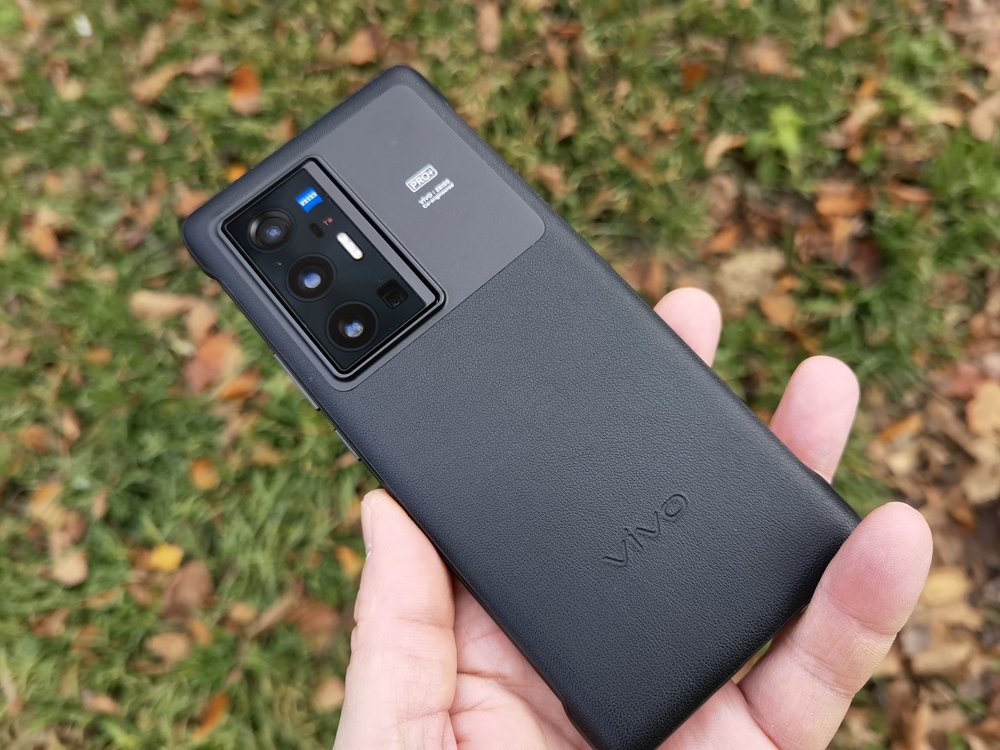 Almost the entire front panel is occupied by a 6.78-inch display with a round hole for the front-facing camera in the upper part in the center. Thin edges and curved screen give a beautiful appearance to the front panel.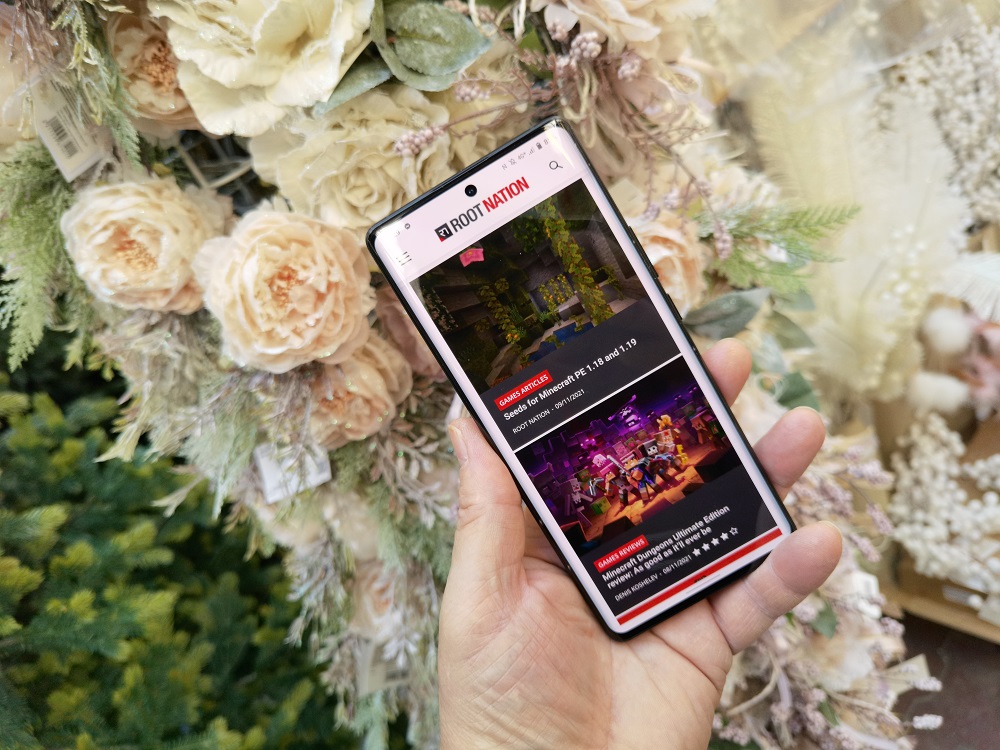 The Vivo X70 Pro+ does not have a notification LED. However, the device offers an Always-On function, as well as a dynamic effect in the form of a light contour that highlights the edges of the screen whenever you receive a notification.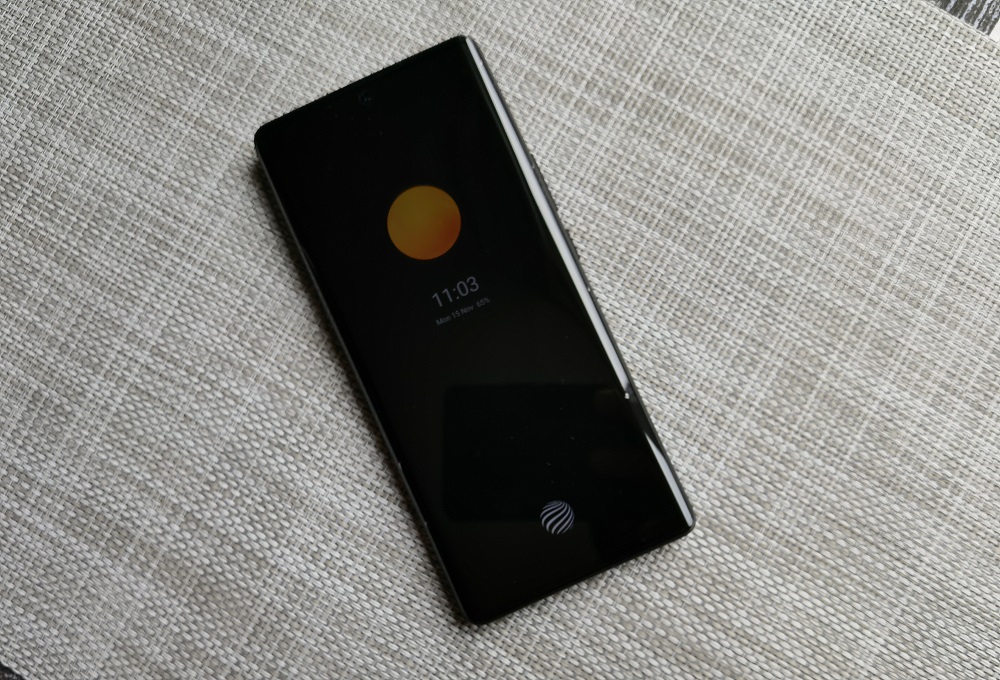 The smartphone is equipped with a fingerprint sensor built into the display, which works well, although I didn't really like its location.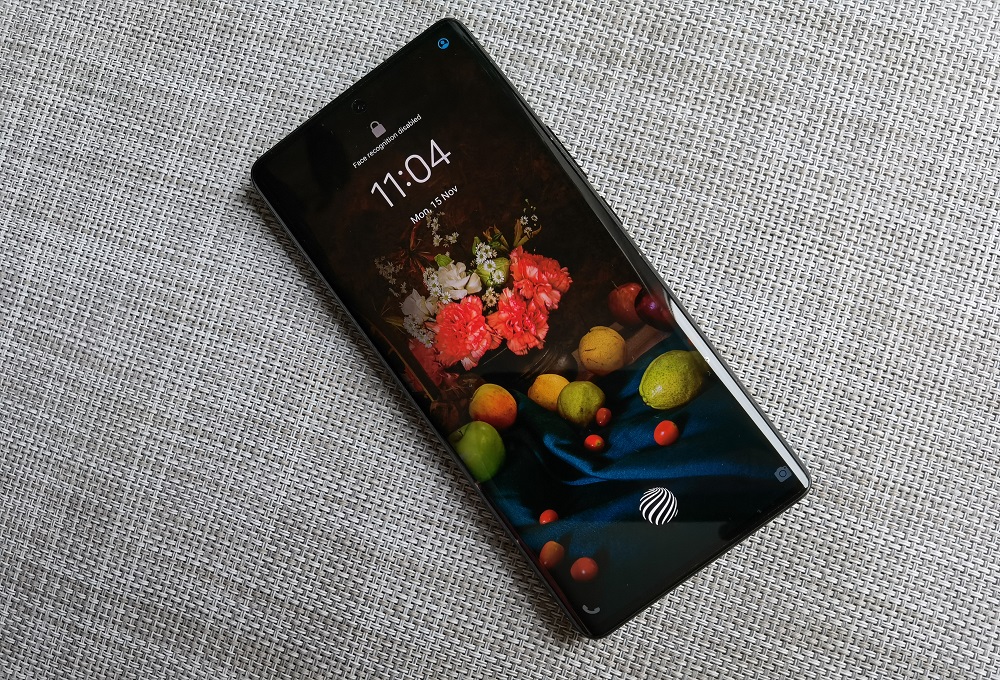 And the smartphone's facial recognition technology is one of the best in the world. Moreover, you can "wake up" the display by simply lifting your smartphone, which automatically activates face recognition. This allows you to unlock the device in one smooth motion.
As I mentioned, the vivo X70 Pro+ has received IP68 protection certification, and even offers 50W wireless charging. The device is also equipped with a built-in IR port, which allows users to control electronics through the Smart Control app on the phone.
Read also:
Vivo X70 Pro+ ports
This is a very uninteresting topic as nothing happens with ports. It's all the same.
The hero of my review has the power and volume buttons located on the right side of the smartphone, at a comfortable height, which makes it easy to control the device. The buttons themselves feel good, the travel is smooth and comfortable.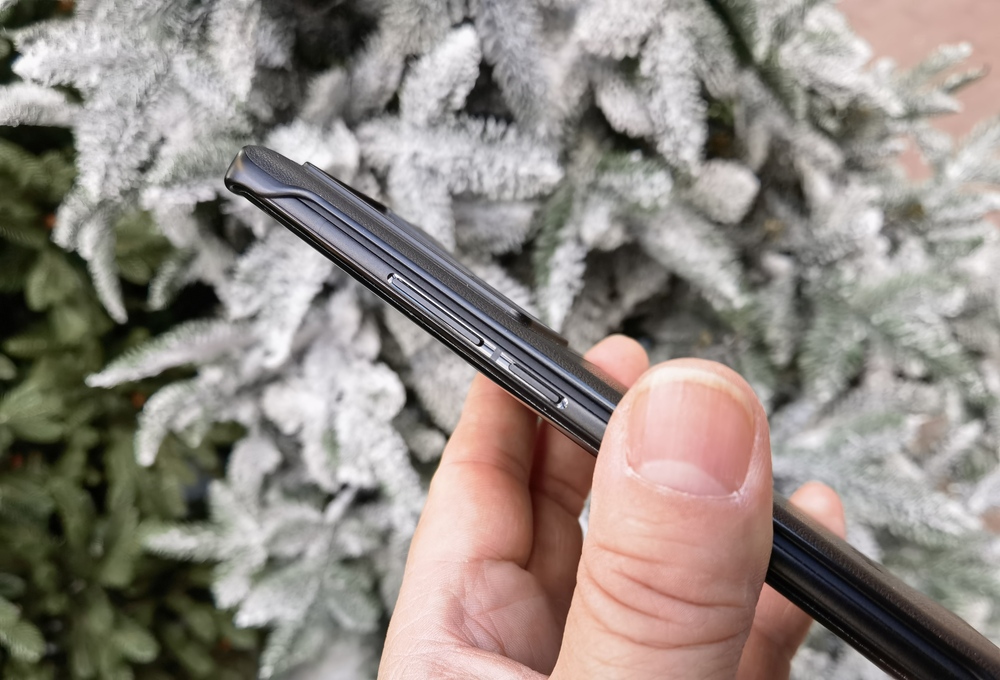 There are no buttons and connectors on the left side, which is true for almost all vivo smartphones.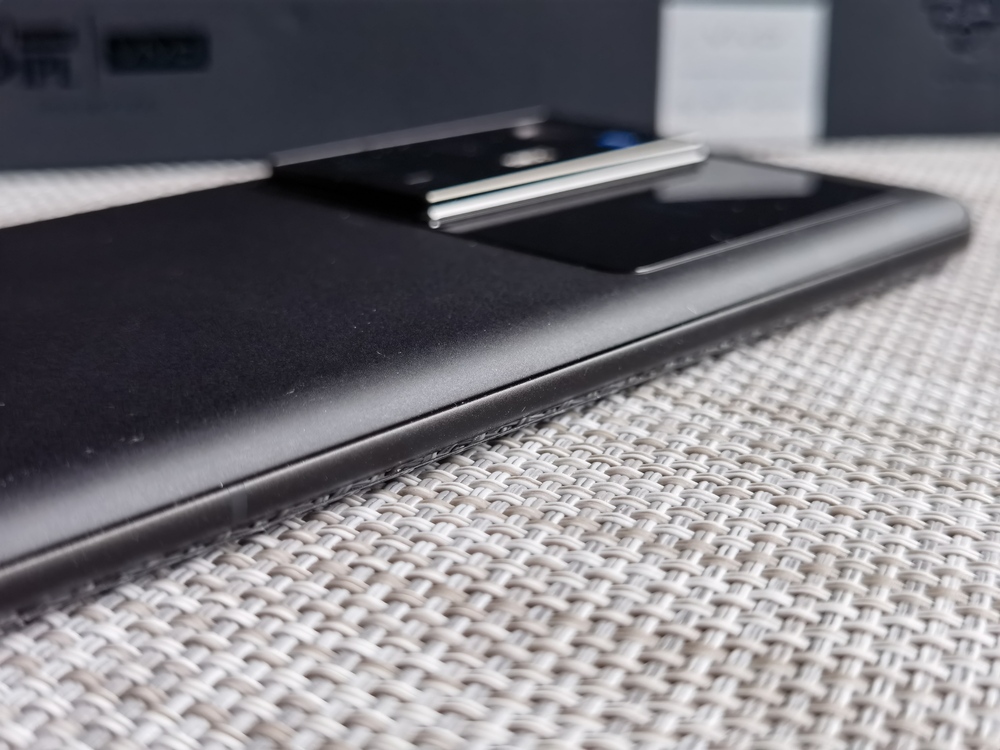 There is a slot for two SIM cards on the bottom side, as well as a USB Type-C port in the center.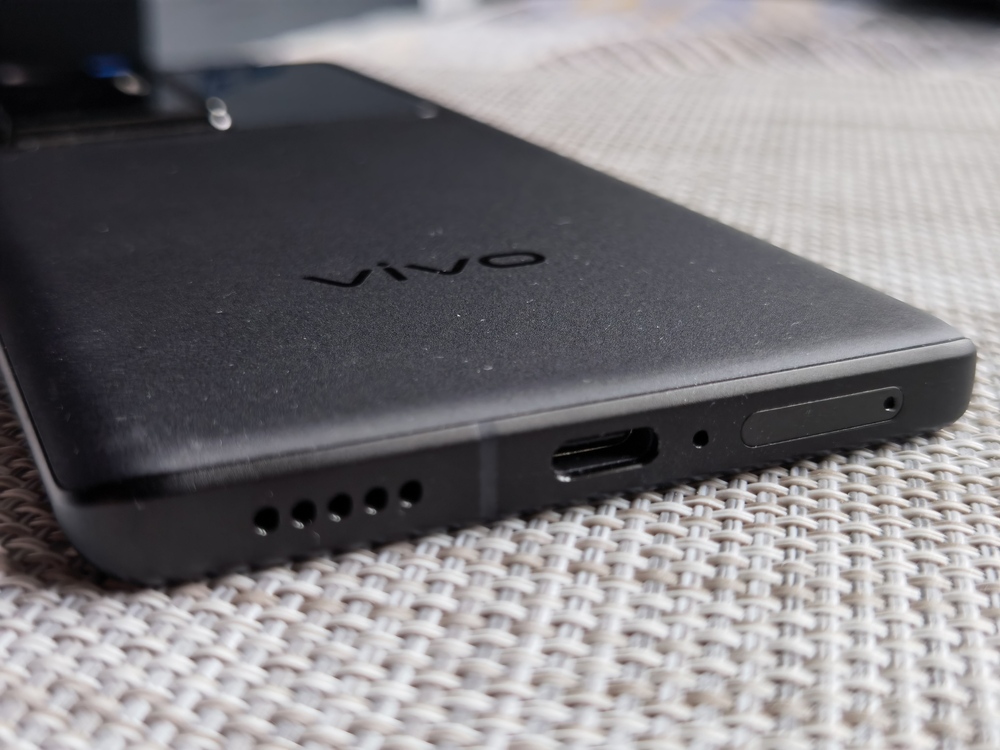 On the upper edge, you can again see the Professional Photography inscription, like in the vivo X70 Pro, next to which there is be an opening for the IR port, as well as an additional speaker and microphone grille.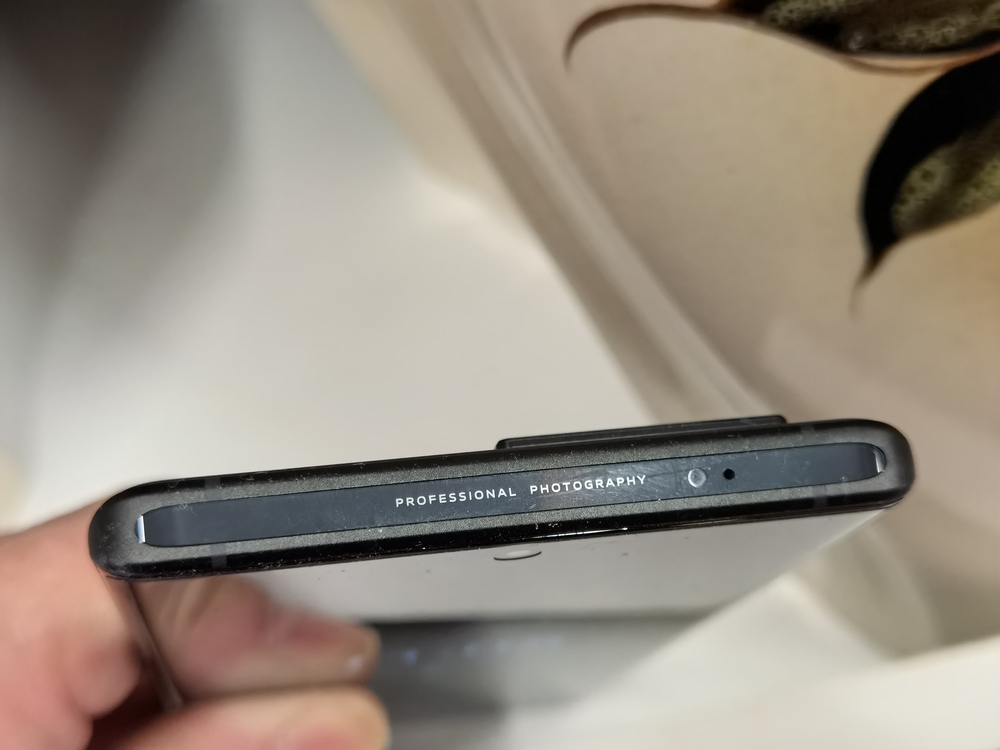 Quite a sufficient set for a modern device. Except for the fact that when connecting your smartphone to the charger, you will not be able to use wired headphones.
Is it convenient to use the device? This is probably the most comfortable and pleasant smartphone that I have used recently. It lies comfortably in your hand, the weight feels nice, but not too much. And while it is not always convenient to control a smartphone with one hand, but it is possible.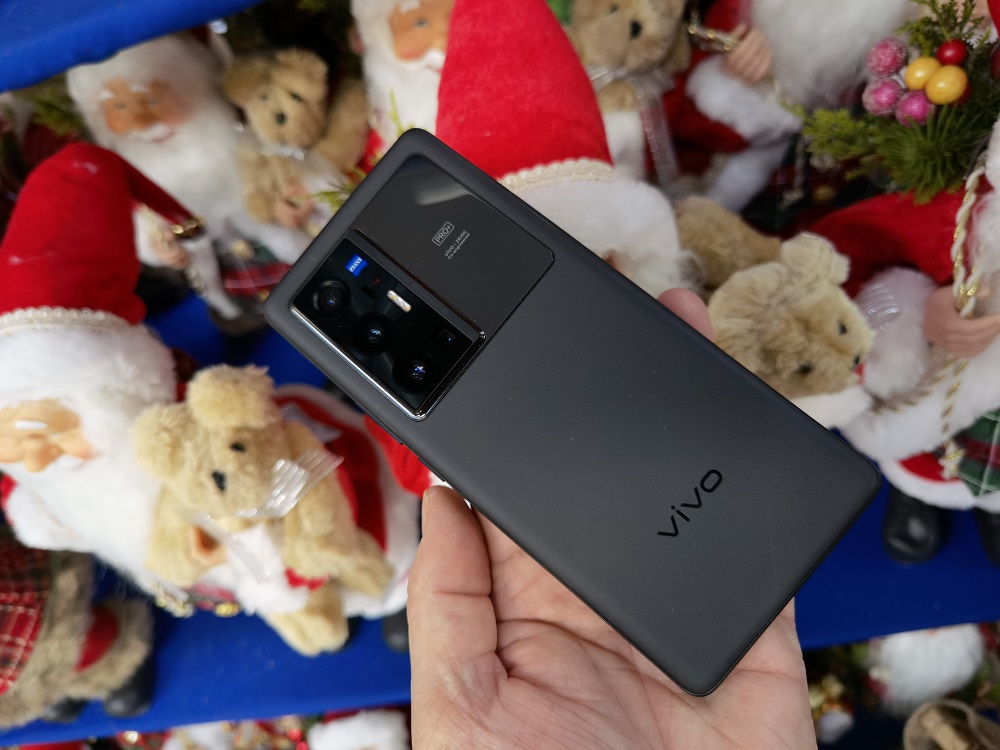 And this back panel! It's an indescribable feeling when you feel that a really premium device is in your hand, and not a rectangular object made of glass and metal. Even the case emphasizes this feeling.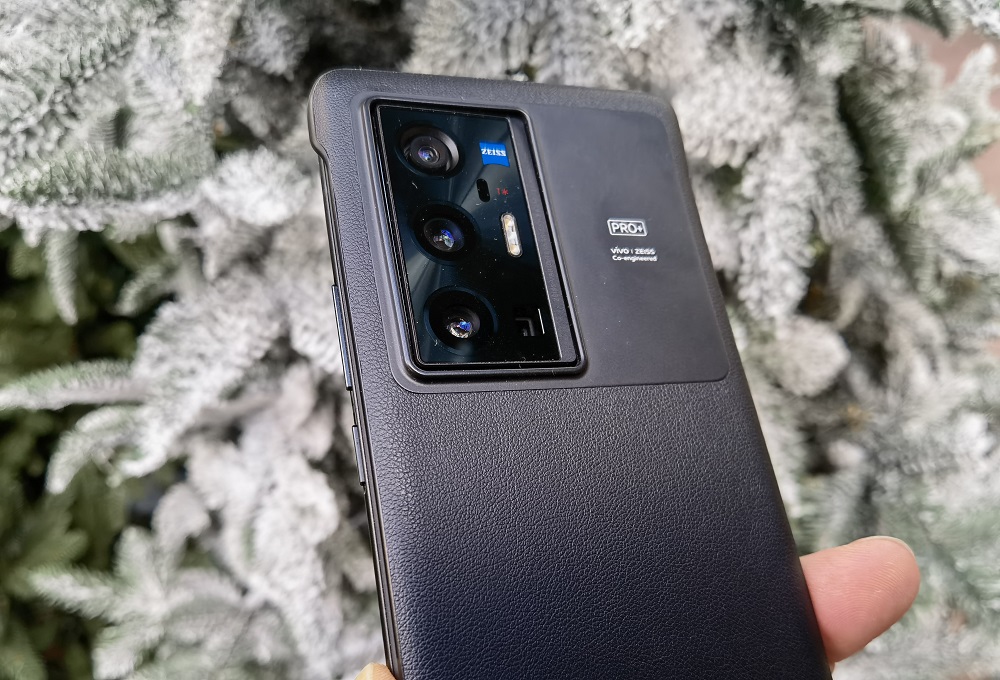 It feels like vivo is gradually turning into Huawei in its heyday. There is a premium building, and excellent materials and finishes.
Incredible 120 Hz AMOLED display and high-quality stereo speakers
The vivo X70 Pro+ is equipped with a huge 6.78-inch curved panel, which is very well calibrated and has all the right parameters. The screen is quite dense and supports a resolution of 1440×3200 pixels WQHD+, which corresponds to a pixel density of 517 ppi. In addition, it is a 10-bit E5 AMOLED panel, so the display offers a deep black color, good contrast, excellent viewing angles and bright colors. Add to this a screen refresh rate of 120 Hz and a peak brightness of 1500 nits.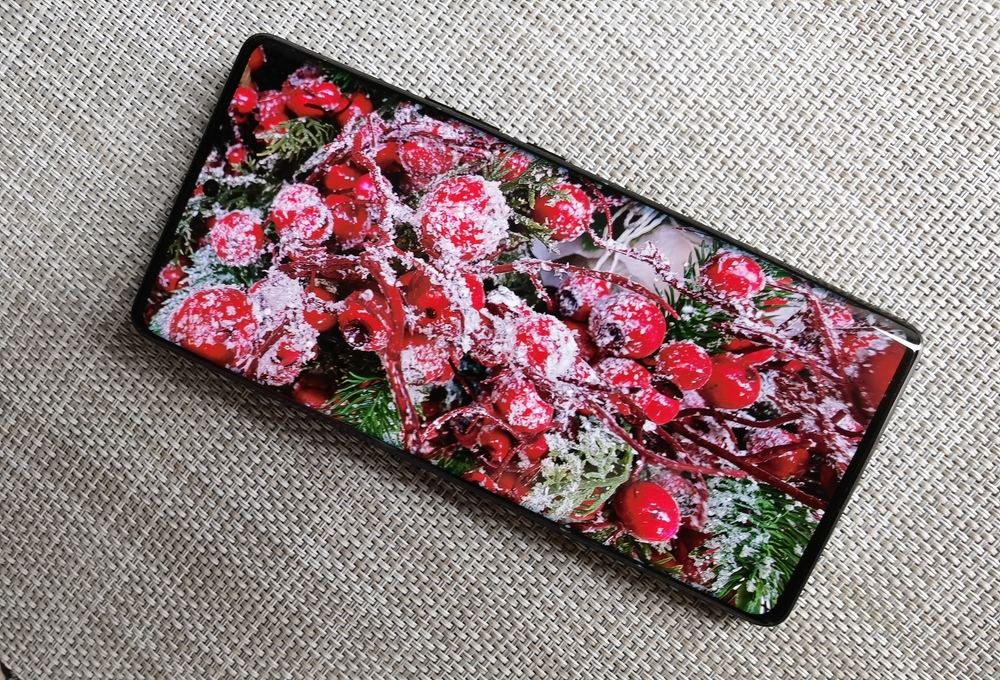 In addition, thanks to LTPS technology, the display dynamically switches between refresh rates depending on the type of content consumed. This is what you've come to expect from the high-end devices from Samsung, One Plus and Apple. So it's nice to see it in the vivo X70 Pro+ as well. In addition, despite the larger high-resolution screen, the battery life is surprisingly decent.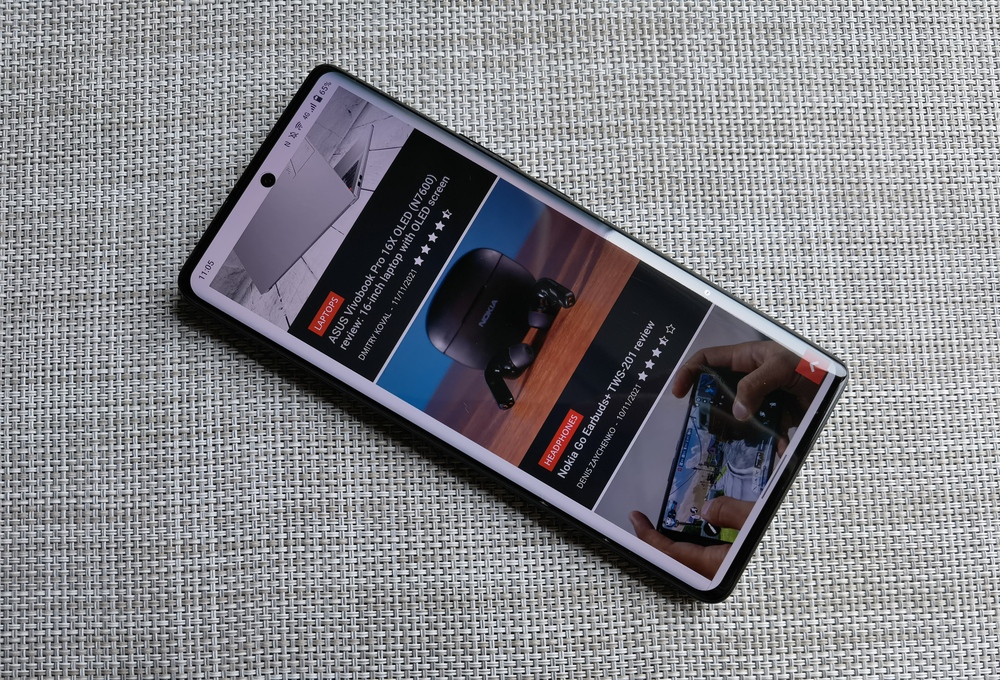 Thanks to the curved 3D glass and very narrow bezels, it was possible to achieve a screen-to-body ratio of 90.1%, which is one of the highest rates among modern smartphones.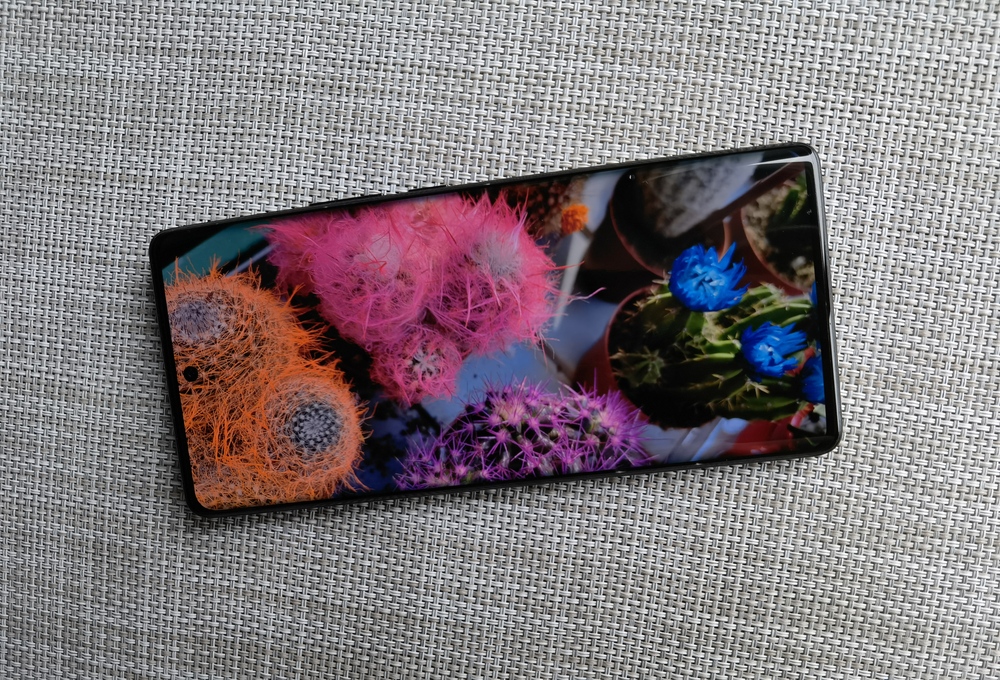 Despite the new display panel, vivo has kept all the settings from the previous version here. You still have several options for animating the light contour, unlocking by face recognition or by fingerprints, and others. Just go to the settings to configure dynamic effects, and you can have a good time selecting such animation options that will suit your taste.
Now in the display settings you can choose between DCI-P3, sRGB or adjust the color temperature as you wish. You can reduce or lock your preferred resolution and refresh rate. You can also, among other things, control standard functions such as dark mode, eye protection from blue glow, and auto brightness (which, by the way, works great). The vivo X70 Pro+ screen is a significant step forward compared to its predecessor, and the overall performance is truly flagship quality.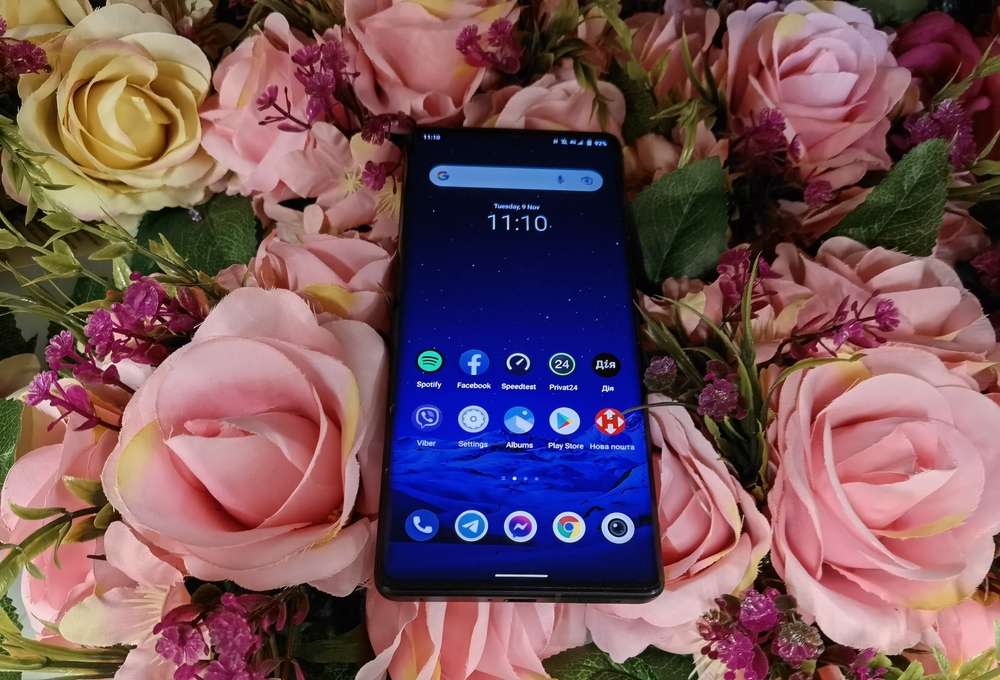 The picture is complemented by fairly high-quality stereo speakers, which have a rather pleasant, loud sound, soft high frequencies and bright basses. They are enough for video content from YouTube or Netflix, but if you are a music lover, it is better to use wired earphones. Of course, they aren't amazing or anything, but better than the built-in stereo speakers. At least my favorite Wagner on Spotify sounded quite decent.
Read also:
Top performance thanks to Snapdragon 888+ and 12 GB of RAM
The vivo X70 Pro+ runs on an updated Snapdragon 888+ processor, which based on a 5 nm process technology. The main difference between the two processors is the overclocked "main" core, which on Snapdragon 888+ runs at 3.0 GHz, and on Snapdragon 888 at 2.84 GHz. The other cores remained the same. All this is complemented by the Adreno 660 graphics accelerator.
Moreover, the company also included in the device a fast GDDR5 memory with 12 GB of RAM and a fast UFS 3.1 storage with 256 GB of memory.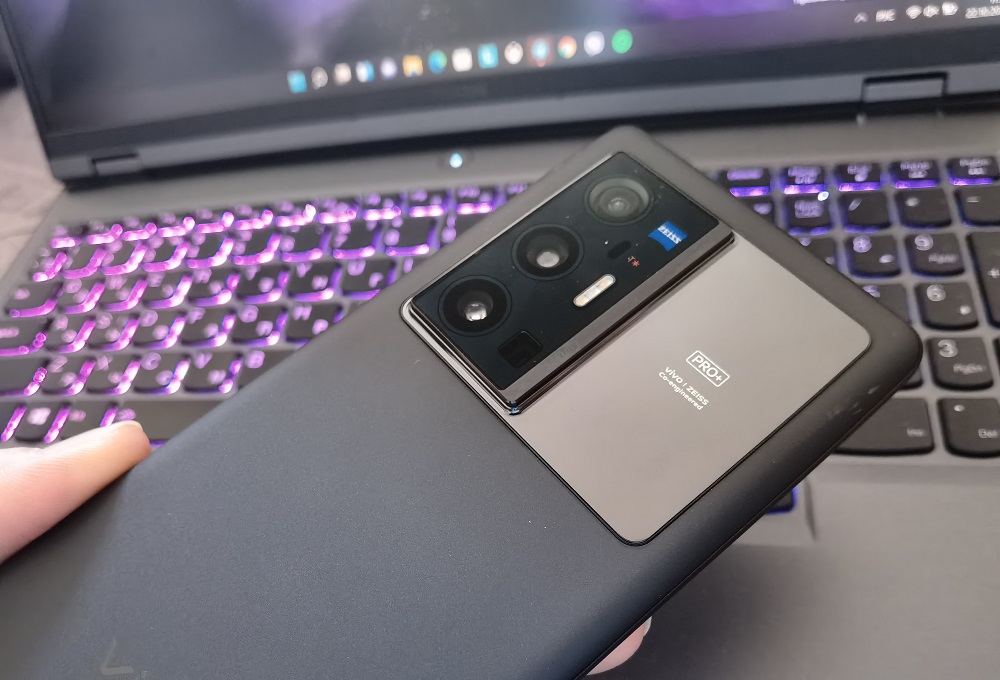 It goes without saying that the vivo X70 Pro+ runs like a real flagship device. The computing capabilities of the smartphone are still superior to competing flagships based on the Snapdragon 888. This can be seen when you run synthetic tests on the device; in Antutu the device scores convincing results. Nevertheless, you can achieve the same numbers, say, on the ROG Phone 5. Although the vivo X70 Pro+ still shows slightly better results, and now it can be called, albeit with some stretch, the fastest Android smartphone. Note that this is not criticism, it's just that buyers should not expect any jump in performance.
The high performance of vivo X70 Pro+ allows you to play the most modern games from the Play Store at maximum settings. For example, I could run CoD Mobile and BGMI with maximum graphics and frame rate settings. And despite the fact that I played these games for about an hour in a row, the X70 Pro+ did not lose a single frame. Although, to be honest, the temperature gets pretty high, but the performance of the device do not decrease all that much. The CPU throttling test confirms it: it showed a performance decrease of up to 82% from peak values.
So I don't think you will be disappointed with the performance of the vivo X70 Pro+.
Funtouch OS 12 based on Android 12
The smartphone runs on Android 12 with its own Funtouch OS 12 shell. I will note that during the 2 weeks of my testing, updates to the smartphone arrived twice. This indicates that vivo is carefully working on improving its shell.
Funtouch OS 12, based on Android 12, has a number of minor updates compared to the previous version. For the most part, this is done in order to make the user interface cleaner. However, it still comes with pre-installed apps like Byju, ShareChat, etc.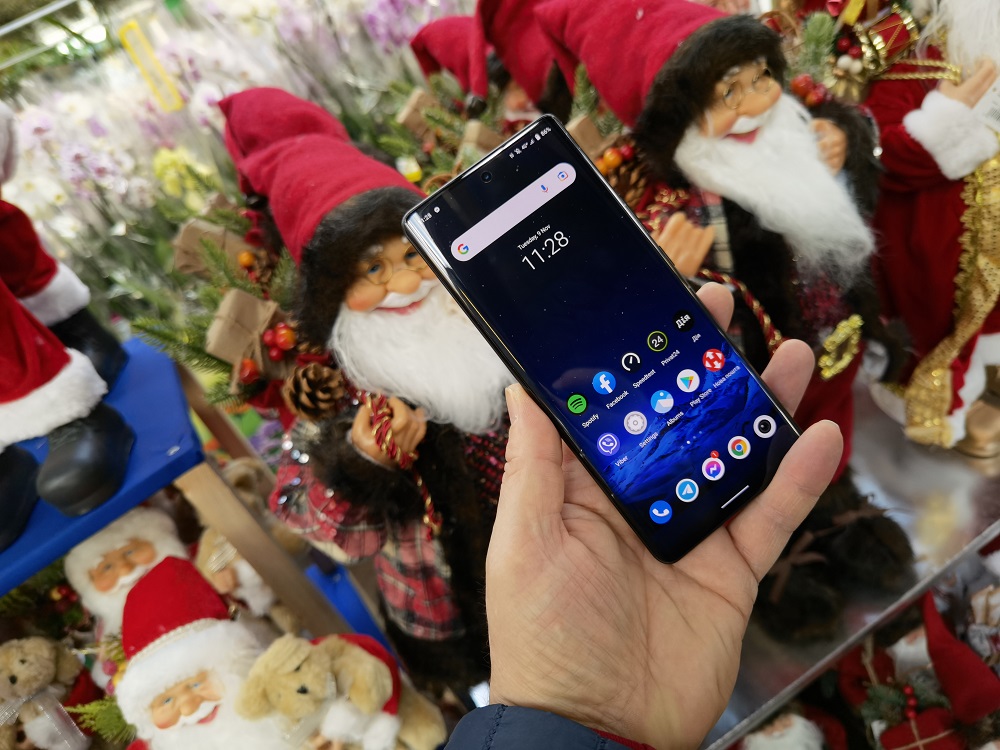 For such an expensive smartphone, I would prefer software without unnecessary pre-installed apps. vivo still offers many options for customizing animations, always-on display, etc.
However, you will have to spend some time to find these settings in the Settings app. Funtouch OS has improved in recent years, but there are many other Android skins that offer better features and usability. vivo needs to make significant changes to the Funtouch OS to compete with OneUI, Realme UI, OxygenOS or even MIUI.
Read also: vivo V21 review: Flawless selfies
Battery life
The vivo X70 Pro+ is equipped with a 4500 mAh battery and supports fast charging up to 55 watts according to the FlashCharge standard. I already wrote above that the charger. The smartphone also supports 50W wireless charging, as well as 10W reverse charging for devices such as smartwatches or wireless headphones. That is, vivo has made sure that its smartphone meets the highest-level standards, as befits flagship devices.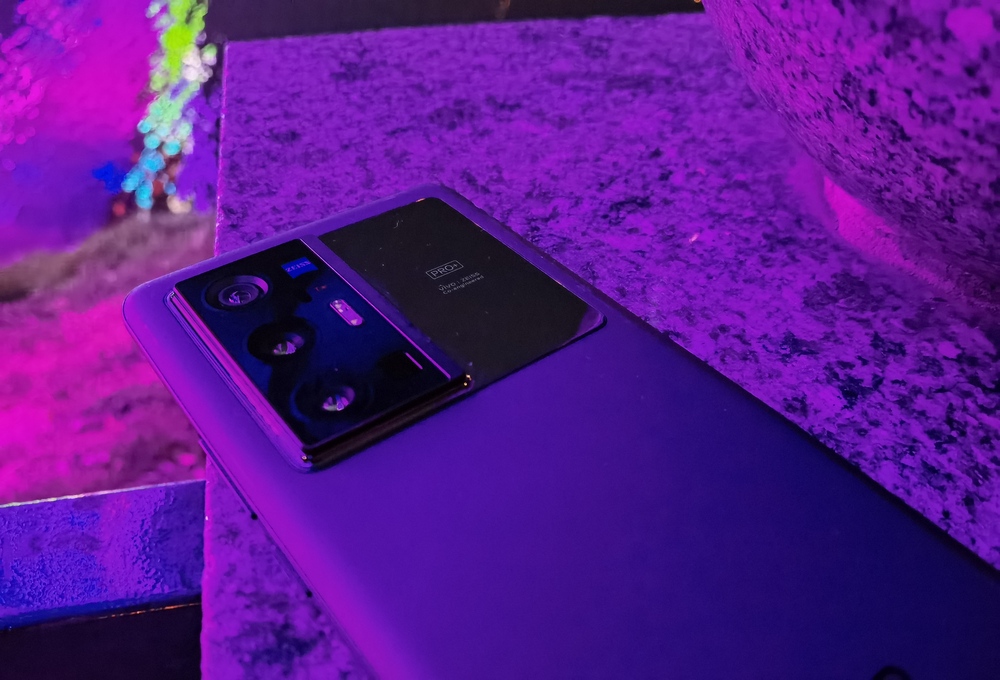 As for the actual use, during testing, the vivo X70 Pro+ easily withstood more than a day, and the screen operation time was about seven hours.
The device coped with a couple of hours of games a day, camera use, and other tasks without problems, including messaging in Outlook, Gmail, Facebook and LinkedIn. Support for 55W fast charging is a great addition, and it should be noted that the smartphone can charge from 20 to 75% in about 30 minutes, which is quite good. Overall, the battery performance is impressive.
| Charge level | Charge time |
| --- | --- |
|   10% █ ░ ░ ░ ░ ░ ░ ░ ░ ░ | 7 min |
|   20% █ █ ░ ░ ░ ░ ░ ░ ░ ░ | 14 min |
|   30% █ █ █ ░ ░ ░ ░ ░ ░ ░ | 18 min |
|   40% █ █ █ █ ░ ░ ░ ░ ░ ░ | 25 min |
|   50% █ █ █ █ █ ░ ░ ░ ░ ░ | 33 min |
|   60% █ █ █ █ █ █ ░ ░ ░ ░ | 39 min |
|   70% █ █ █ █ █ █ █ ░ ░ ░ | 45 min |
|   80% █ █ █ █ █ █ █ █ ░ ░ | 49 min |
|   90% █ █ █ █ █ █ █ █ █ ░ | 54 min |
| 100% █ █ █ █ █ █ █ █ █ █ | 61 min |
Read also: Nintendo Switch OLED review: The handheld is all grown up
Amazing cameras
After testing the vivo X70 Pro, I was very impressed, but the vivo X70 Pro+ has perhaps the best set of cameras among smartphones in 2021. Why am I so sure of this? Just look at the original photos taken on the vivo X70 Pro+.
PHOTO AND VIDEO ORIGINALS HERE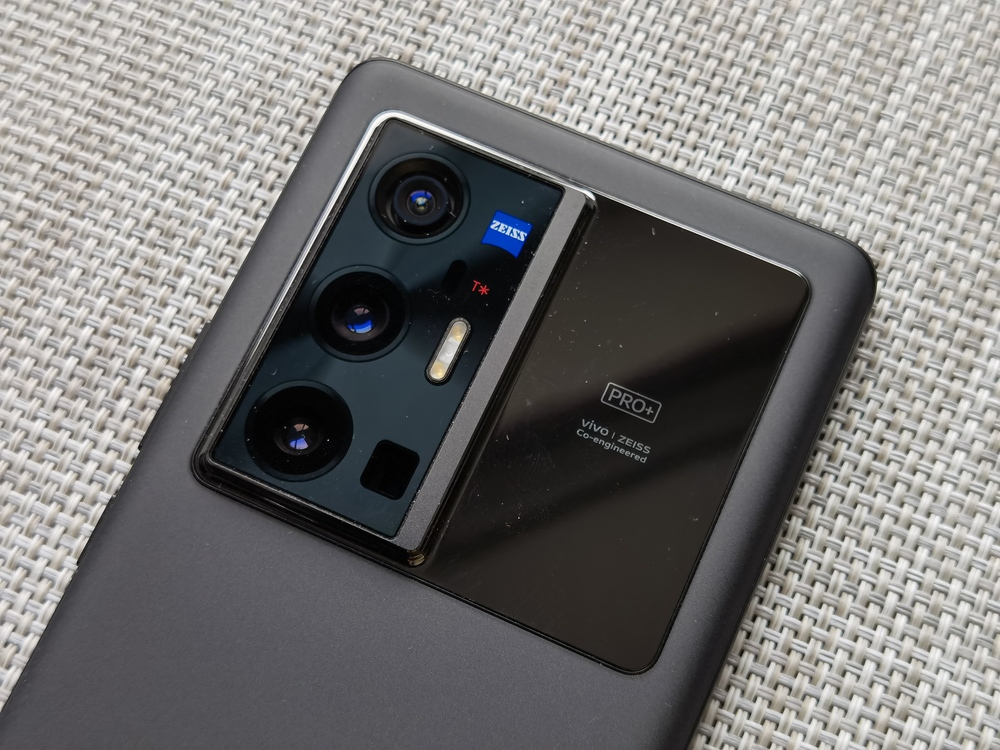 Let me remind you that the main camera of the vivo X70 Pro+ is equipped with a 50-megapixel Samsung ISOCELL GN1 sensor as the main sensor, which produces 12.5-megapixel combined images. This is accompanied by a 48-megapixel ultra-wide-angle module with a 114° viewing angle, an 8-megapixel telephoto lens with a periscope optical zoom up to 5x and, finally, another 12-megapixel telephoto lens with a zoom lens up to 2x (optical). This latter sensor is smaller in size compared to the vivo X60 Pro+, but has a larger aperture.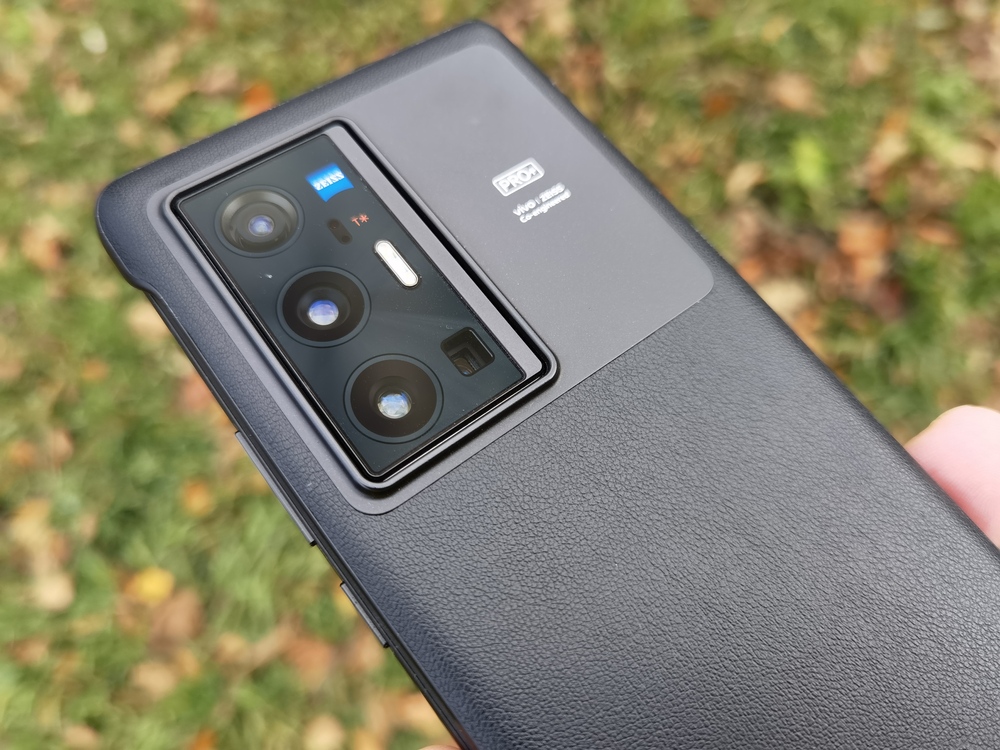 The photos are clear and detailed, with bright, natural colors. I was also impressed with the dynamic range, as the smartphone managed not to increase glare, while maintaining a large amount of detail in the shadows even when the sun is in line with the object. Usually the color of the sky is blurred when you shoot an object located in line with the sun, in the case of the X70 Pro+ this does not happen. Whether it's a 50-megapixel 1/1,3-inch wide-angle camera or a 48-megapixel ultra-wide camera, all of them provide excellent detail for both day and night shots. vivo informs us that the V1 chip, which has been developed over the past few months, has played a key role in improving the device's camera performance, all along with some Zeiss tweaks that have added even more detail and color.
Read also: Big comparison of 10 (+1) TWS earbuds: Samsung, Huawei, Sony, Panasonic, Tronsmart, Realme
The color rendering is mostly accurate and remains almost the same at all focal lengths up to 5x. Zoom in even more and you will notice the loss of detail. This is due to the fact that an 8 MP periscope camera and 12 MP telephoto lenses provide 5x and 2x optical zoom, respectively. Anything further (up to 60x zoom) is done digitally. Oh, by the way, all four camera sensors on the back have optical image stabilization (OIS) support.
Vivo also offers many camera features such as Astro mode, Super Moon Mode, Pro Mode, Portrait Mode, etc. The portrait mode here is second to none. vivo has probably already surpassed itself, and I don't expect there to be any more improvements in the future. Although, the company could offer more filters to an already existing group. The skin tone in some of the images was incorrect, and the software sometimes slightly increases the sharpness of a face to get more details.
The ultra-wide-angle camera also has improved stabilization, there are several stabilization modes, such as Standard, Ultra and the new horizontal stabilization. The first two modes are also available on the X60 Pro+, they work pretty well. In the Horizontal Line mode, the sensor and the software together ensure that the horizon line is preserved no matter how much the phone shakes or turns. Although this function manages to keep the horizon aligned, it cannot replace a full-fledged suspension. Most likely, you will be able to notice some trembling if your hand moves slightly up or down when turning the device.
I really like the operation of the main camera in night mode on the X70 Pro+. The dynamic range is excellent, the colors are clear, and the images are closer to what the human eye can see at night. You can further improve the image quality by adjusting the exposure manually.
Those who like to take pictures at night should try the Super RAW mode with styles/filters to get a unique photo. In my opinion, after sunset or with colored lighting, the result will be better.
I also noticed that the ZEISS T*Coating has an effect during shooting in low light, which helps to get a more balanced image where there is a sharp reflection of street light or something like that. Again, I really liked the implementation.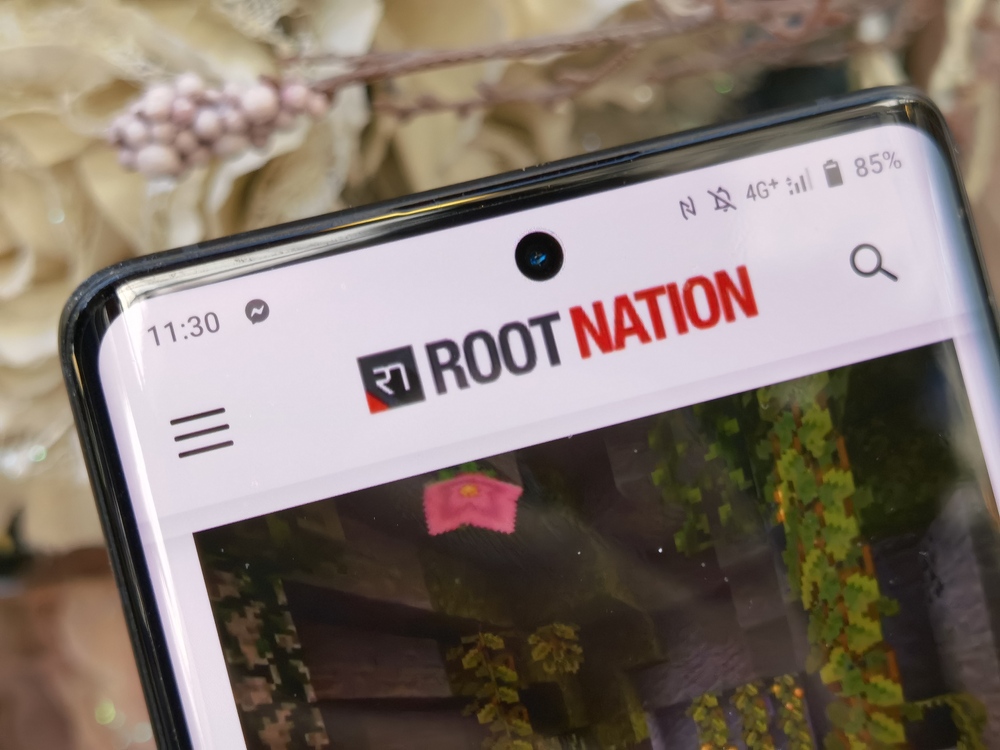 For selfies, the smartphone has a 32 MP front-facing camera. It takes detailed pictures, but the skin is usually a little smoother than in real life. Portrait mode for the selfie camera increases the exposure slightly, resulting in a lighter shade. The edges of the pictures stay sharp, and the bokeh looks natural and creamy. If you like to take selfies, the vivo X70 Pro+ will definitely not disappoint you.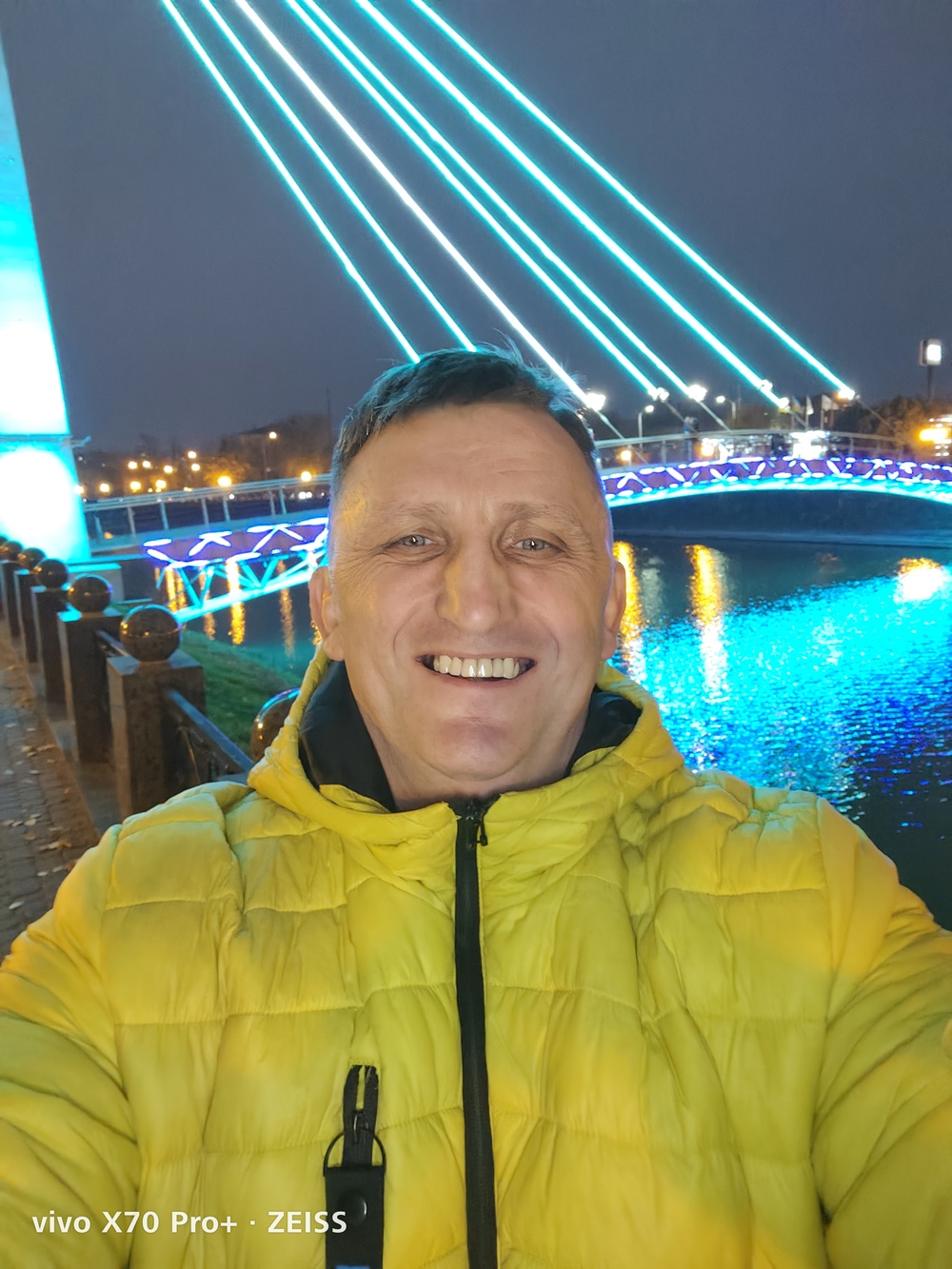 You can also shoot stunningly stable videos using horizontal line stabilization on an ultra-wide-angle camera with a stabilized suspension. Just note that you'll be limited to HD or 1080p at 30 frames per second. You can also shoot moving images at 24 frames per second using a preset video mode, albeit with 1080p resolution. On the other hand, your videos will be smooth and without jitter. It should also be borne in mind that HDR is not supported when using an ultra-wide-angle camera with a suspension.
Read also: Motorola Moto G30 review – Impressive Budget Smartphone with 90Hz Display
With the main camera with standard stabilization, you can shoot video with a resolution of up to 8K. But having a real screen to view them is a completely different story.
If you don't have such a screen at your disposal, then why waste space to store something that can't be viewed later? It is best to shoot 4K video on the main camera.
Verdict
vivo managed to make quite an entrance a few years ago and has already managed to win the hearts of its fans. The company has done well with entry-level smartphones of the Y-series and the middle range, but it lacked devices of the premium segment. And that's why the vivo X70 Pro+ is an important smartphone for the brand in 2021. There is no doubt that vivo has made every effort to make the X70 Pro+ the perfect device that can compete with the best flagships of this year.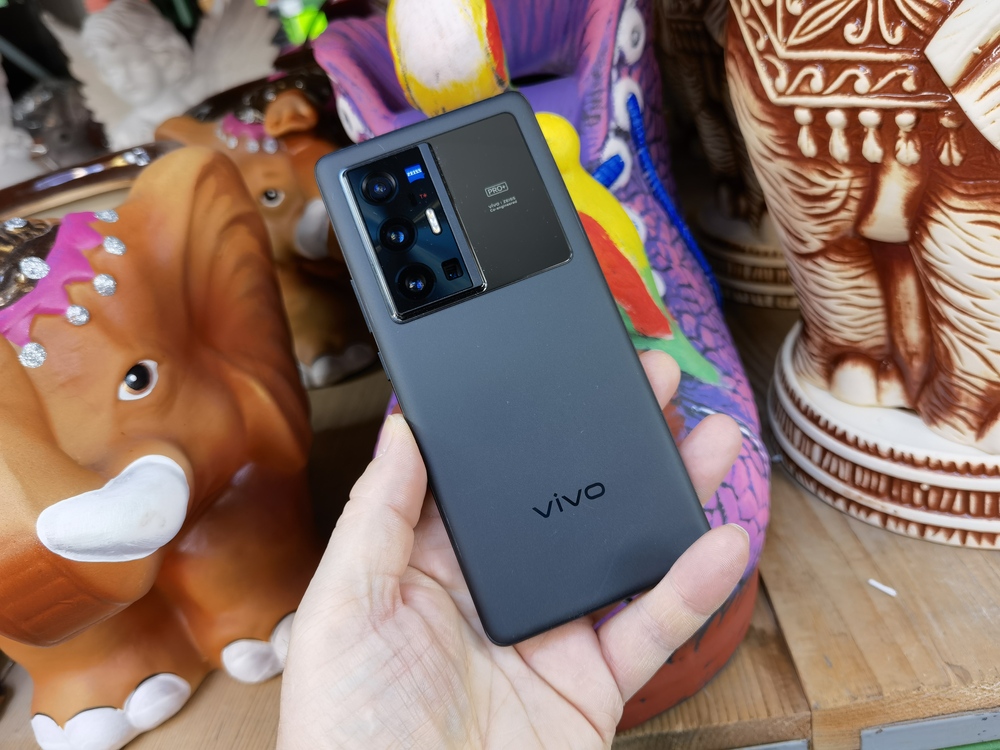 By buying  volvo X70 Pro+, you get a premium smartphone with the best processor under the hood and a smart camera system that bypasses cameras offered by other manufacturers. To top it all off, vivo has added IP68 water and dust protection to its flagship, as well as a 2K display. If you prefer smartphones with a large screen, then the X70 Pro+ will be perfect for you.
vivo X70 Pro+ meets all the criteria of a good smartphone. There's excellent, almost unique design, the back covered with a new Fluorite AG fluorite glaze, which makes the smartphone very stylish and elegant, a top-level AMOLED display, the most modern Qualcomm Snapdragon 888+ processor and 12 GB of RAM. Add to this an excellent battery life, as well as fast wired and wireless charging.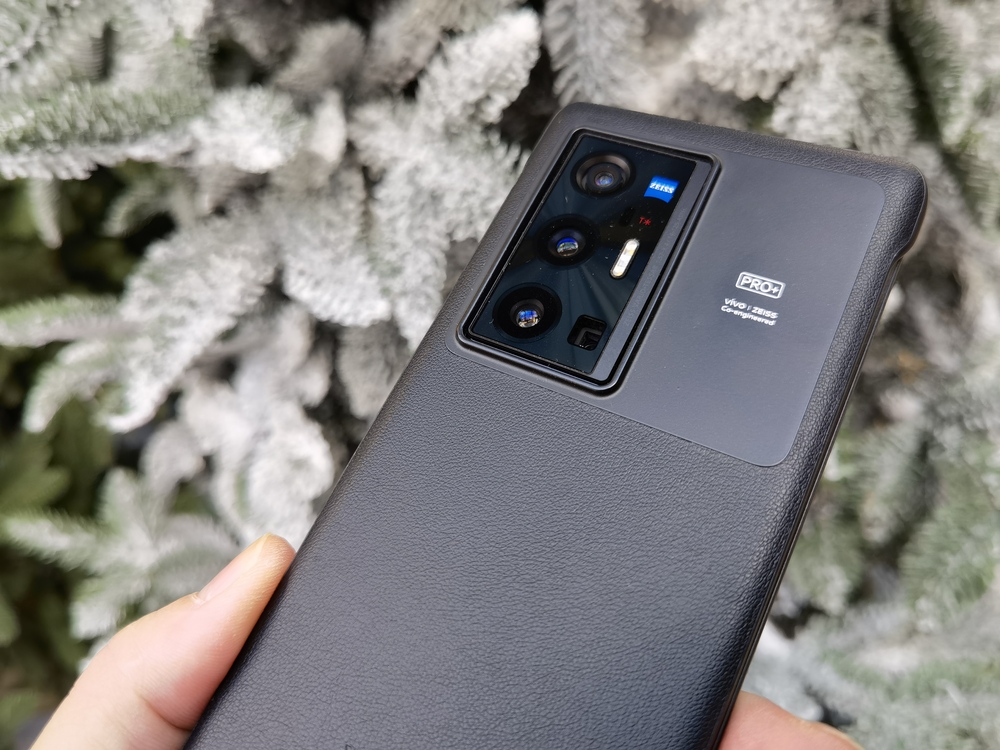 The last and main argument in favor of buying a flagship from vivo is, of course, its camera. vivo X70 Pro+ stands out especially in this area. Four cameras allow you to take great photos in a variety of conditions. The night mode on the main camera is probably one of the best I've seen lately.
To be honest, for the first time in the last year I wanted to replace my Huawei Mate 40 Pro with the vivo X70 Pro+. If you need a modern flagship smartphone with powerful performance and with one of the best cameras on the market, then the vivo X70 Pro+ will be an excellent choice.
Pros
premium design with Fluorite AG
high quality materials
usability
degree of protection against water and dust according to the IP68 standard
beautiful, clear and bright AMOLED display with 120 Hz screen refresh rate
great camera and very good quality photos
high performance thanks to the Qualcomm Snapdragon 888+ and 12 GB of RAM
nice Funtouch OS 12 shell
good battery life and support for fast charging
Cons
mediocre stereo speakers
the price is a bit high
Read also: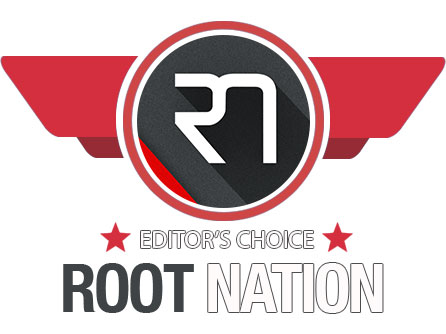 Subscribe to our accounts: