Sony has announced that Haven, a studio run by Jade Raymond, has officially joined the PlayStation Family. PlayStation announced its intentions to buy Haven back in March. And now, once all the paperwork is signed, SIE welcomes Haven to its family.
Haven is currently working on a mysterious multiplayer AAA project, which wasn't revealed yet. Currently, 106 people work in the studio, although it was launched in early 2021. All employees work remotely.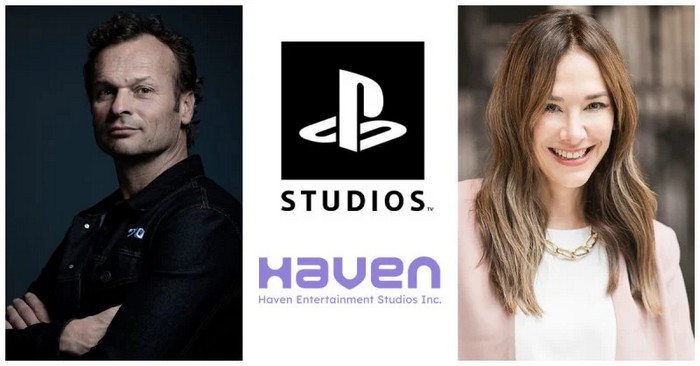 Games Industry journalists said that PlayStation chief engineer Mark Cerny is working with Jade and her engineers. He is attracted to the direction of cloud technologies, which are in  active development by the Haven Studios team – Raymond's team has been doing it since she worked at Google Stadia. Cerny was behind the development of Sony's last two hit consoles and presented a deep dive into the PS5 back in 2020 before it hit the market.
Haven Studios' debut project is aimed for release on PC and PS5 – it is based on a new IP, and has features of a multiplayer game as well as game-as-a-service.
"We're making an exclusive for PS5, and it is a live service game, so we have additional challenges of how do we make that kind of game with that kind of delivery, but with the PlayStation-level graphics that people expect," Raymond said. "All while allowing for those constant updates and building something that could be a living experience."
It's official! The agreement to acquire Haven has closed. Welcome to the PlayStation Studios family, @HavenStudiosInc! pic.twitter.com/rLFjsRYWdy

— PlayStation (@PlayStation) July 11, 2022
Haven pays a lot of attention to cloud infrastructure, as the studio believes it can revolutionize game development. The studio's new passion began during the pandemic, when Raymond decided to develop cloud technologies. Prior to founding Haven, Raymond was head of games and entertainment at Stadia until early last year, when Google announced it was winding down development of its own games.
You can also help Ukraine fight with Russian occupants via Savelife or via an official page of the National Bank of Ukraine.
Subscribe to our pages in Twitter and Facebook.
Read also: