The issues of battery life, energy saving, and charging speed have never been so acute for me. When almost all of Ukraine was left without power after another Russian missile attack, I felt for the first time that my iPhone 11 Pro does not provide a stable mobile network signal, long battery life, or fast charging. Of course, the 20,000 mAh power bank is enough to keep me connected for a couple of days, but I knew I needed to urgently look for a backup plan. Fortunately, ZTE has something to offer in such a case. Introducing the Blade V40 smartphone series. These smartphones come with energy-efficient SoCs, large batteries, and fast chargers (definitely faster than my iPhone). On paper: an excellent anti-crisis option to survive a blackout. But what about practice? More about ZTE Blade V40 Vita and V40 Pro in the review.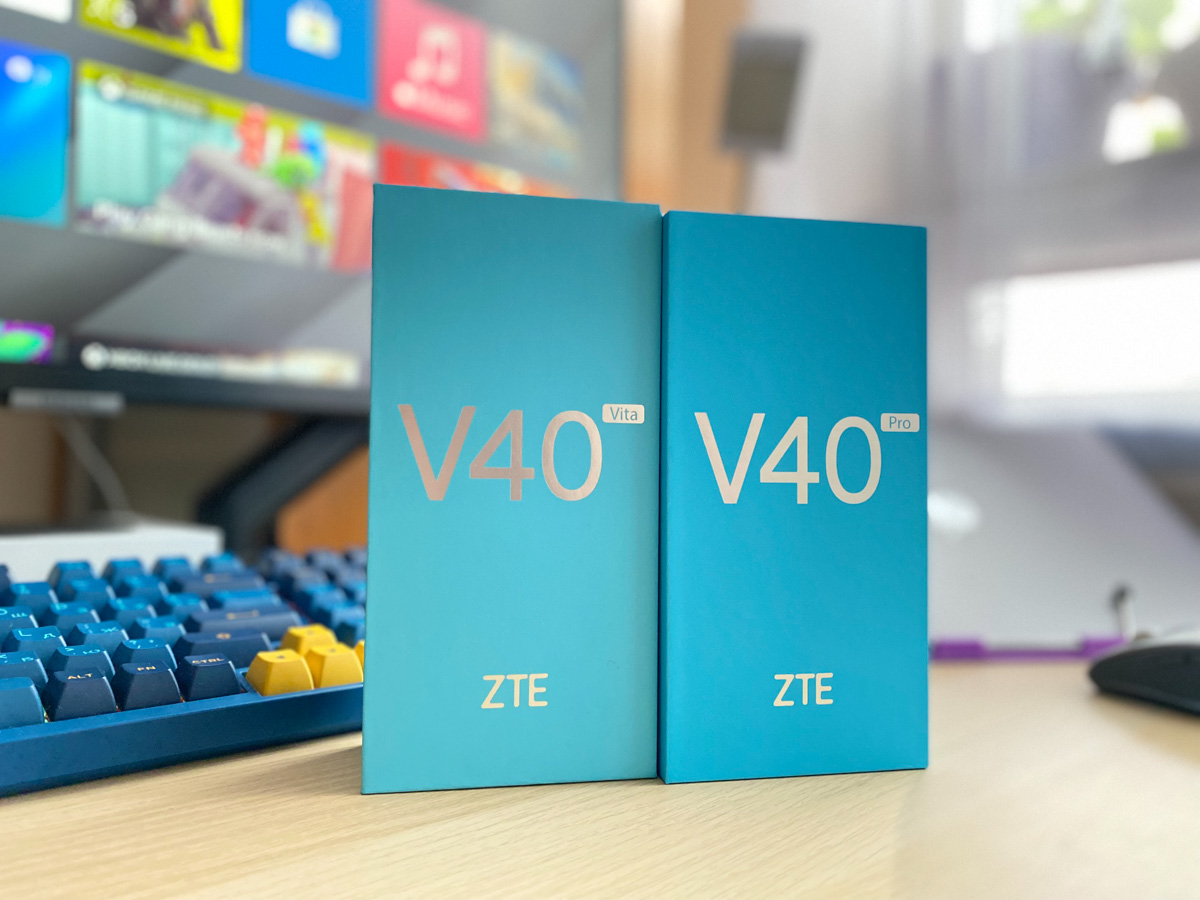 Recommended reading:
ZTE Blade V40 Vita / V40 Pro Specs
I received the most affordable and top-of-the-line smartphones in the ZTE Blade V40 series for review: V40 Vita and V40 Pro. Let's take a closer look at their specs.
ZTE Blade V40 Vita
SoC: Unisoc T606 (2×1,6 GHz Cortex-A75 + 6×1,6 GHz Cortex-A55)
RAM & ROM: 4 + 128 GB (UFS 2.2)
OS: MyOS (based on Android 11)
Battery: 6000 mAh
Charging: Fast Charge 22,5W
Screen:  6,75″, IPS, HD+ (720×1600), 90 Hz
SIM: 2×Nano-SIM + MicroSD card
Rear camera setup: 48 Mp wide + 2 Mp macro + 2 Mp depth sensor
Front camera: 8 Mp
Connectivity: Wi-Fi 802.11 a/b/g/n (2,4 & 5 GHz); Bluetooth 5.0, USB Type-C + OTG, GPS, NFC, 3,5 mm headphone jack
In the box: smartphone, USB Type-C to Type-A charging cable, 22,5W charging brick, SIM ejector tool, and quick start guide.
Dimensions: 168.0×77.5×9.4 мм
Weight: 214.3 g
Body material: plastic
For testing, I received the basic version of the ZTE Blade V40 Vita with 4+128 GB in a green case. But there is also a 6+128 GB version available on the market, along with dark gray and red body colors.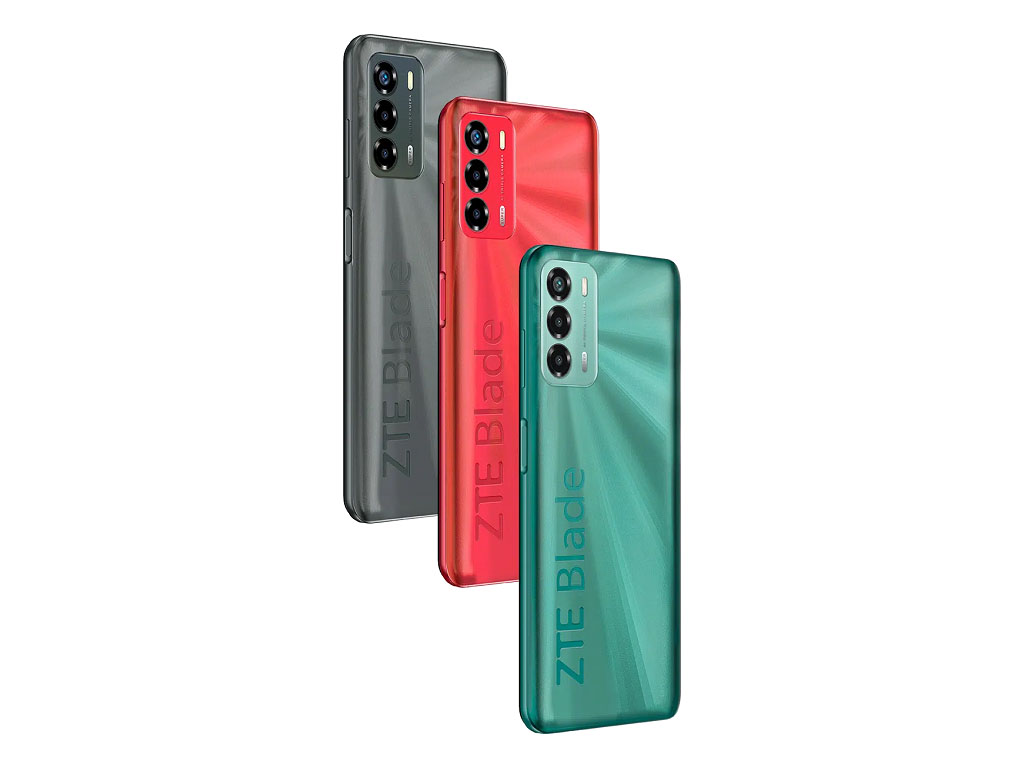 As for the Pro model, it has the following specs.
ZTE Blade V40 Pro
SoC: Unisoc T618 (2×2,0 GHz Cortex-A75 + 6×2,0 GHz Cortex-A55)
RAM & ROM: 6 + 128 GB
OS: MyOS (based on Android 11)
Battery: 5100 mAh
Charging: Fast Charge 65W
Screen:  6,67″, AMOLED, FullHD+ (1080×2400), 60 Hz
SIM: 2×Nano-SIM
Rear camera setup: 64 Mp wide + 5 Mp macro + 2 Mp depth sensor
Front camera: 16 Mp
Connectivity: Wi-Fi 802.11 a/b/g/n/ac (2,4 і 5 ГГц); Bluetooth 5.0, USB Type-C + OTG, GPS, NFC
In the box: smartphone, silicone case, USB Type-C to Type-C charging cable, 65W charger, SIM ejector tool, and quick start guide.
Dimensions: 163,9×76,2×8,3 mm
Weight: 190 g
Body material: plastic
The ZTE Blade V40 Pro came to me in white, but a dark green version is also available. The Pro model in the Blade V40 line has a single configuration of 6+128 GB. And the model does not have a config with a larger amount of memory or a slot for a memory card.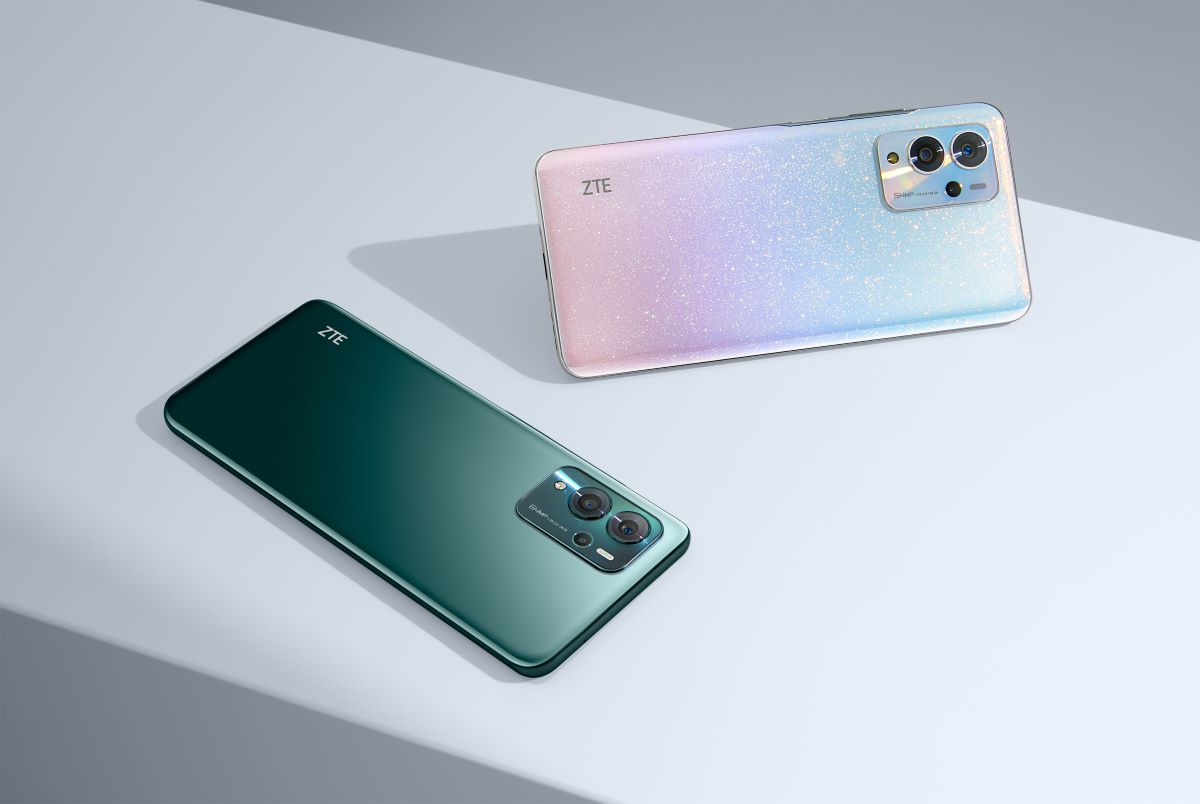 In general, both Blade V40 models are low-end smartphones, the cost of which does not exceed $200, so you should not expect breakthrough specs here. However, ZTE knew that simply making a cheap smartphone was not enough to win the hearts of buyers. And that's why we have an ultra-high-capacity battery in the Blade V40 Vita and ultra-fast charging in the Blade V40 Pro.
And what else can these entry-level smartphones offer?
Recommended reading:
What's in the Box?
Judging by the in-box content, these smartphones are minimalism kings. In both cases, we have only the bare essentials.
In addition to the smartphone itself, the ZTE Blade V40 Vita will please the new owner only with a 22.5W charger, a USB cable, and the SIM ejector tool. In my opinion, the kit lacks a cover – the plastic back panel is very fragile. But there are enough inexpensive covers on the market to dress up the Vita.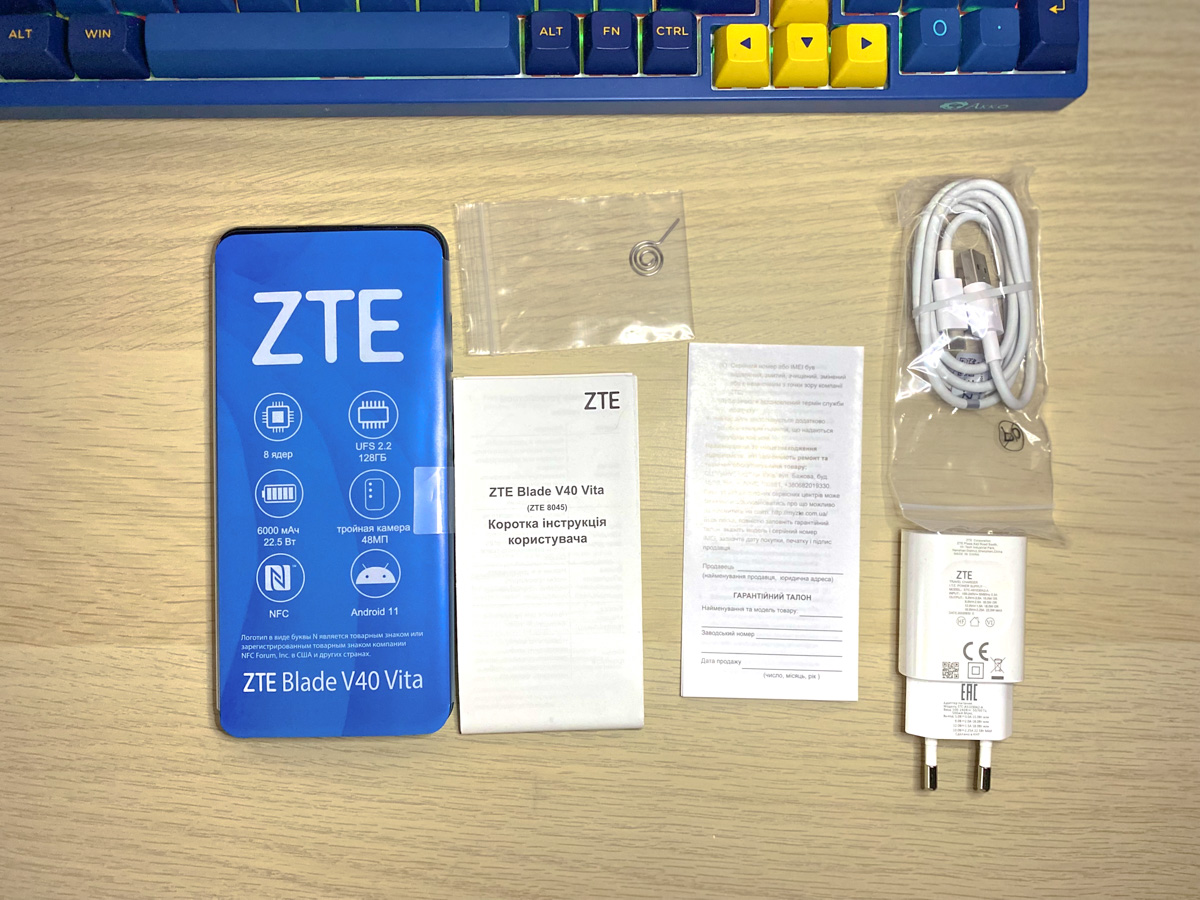 As for the ZTE Blade V40 Pro, in addition to the traditional paperweight and SIM ejector in the box, we get a silicone cover (to not scratch the shiny back panel), a USB Type-C to Type-C cable (like in some Google Pixel) and a charger. The latter, judging by the size, is made using GaN technology – ZTE should boast about it, but they shyly indicate only its power – 65W.
In my opinion, the minimum in-box content, in this case, is more of an advantage than not – you, the user, have the opportunity to choose a cover, protective film, or protective glass yourself. And the manufacturer took care of the main thing – so that you can always charge on time.
It should also be noted that the Blade V40 Pro fell victim to the trend of abandoning the 3.5 mm audio jack, and… abandoning the included USB-C to 3.5 mm jack adapter. Personally, it is more difficult for me to find wired headphones at home than wireless ones… But those who appreciate wired sound should consider purchasing an adapter.
Recommended reading:
Design & Build Quality
But abandoning the minijack is not the only "trendy" aspect of these new phones. After all, both smartphones received a fairly modern design.
ZTE Blade V40 Vita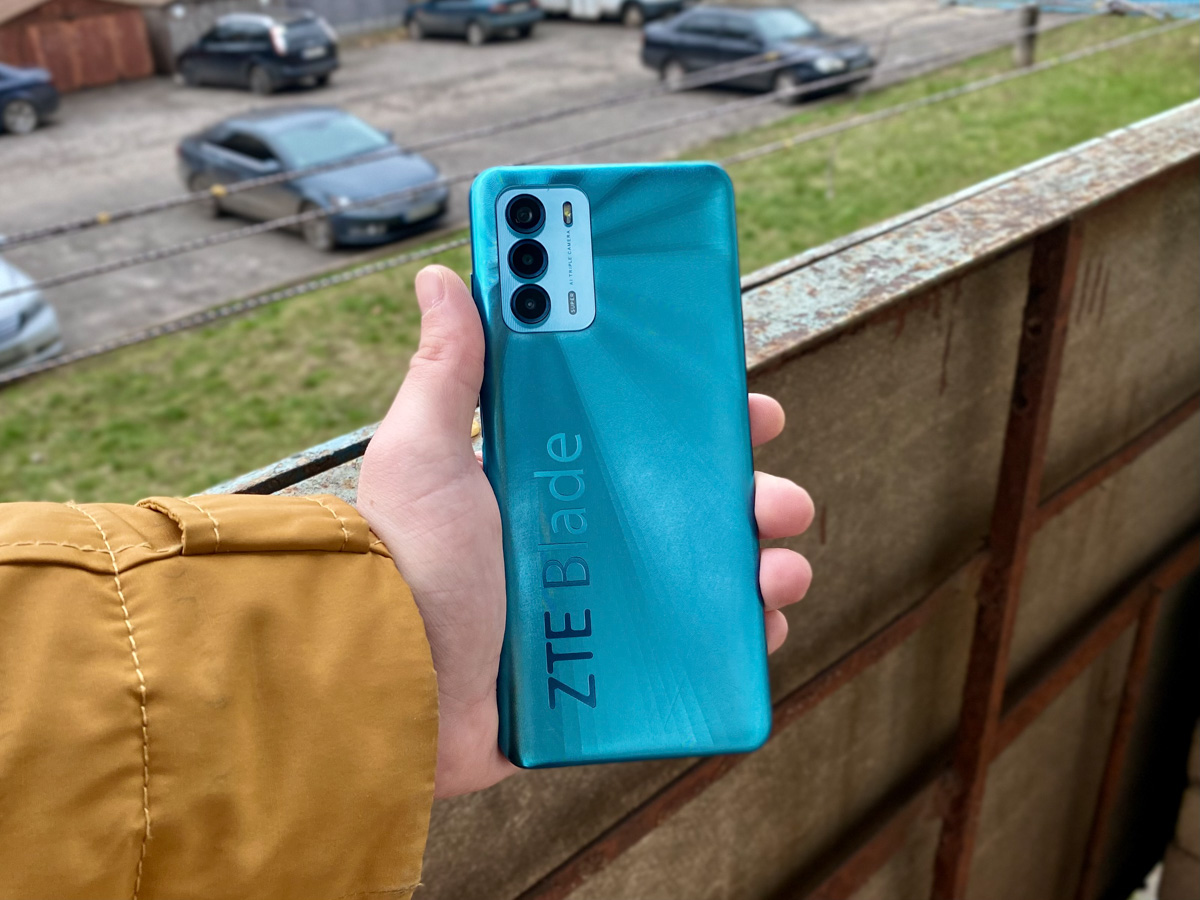 Thus, the ZTE Blade V40 Vita has a back panel made of matte blue-green plastic (in my case). From the camera, as if from the sun, textured "rays" spread over the entire back panel. On one of these rays, a giant ZTE Blade logo is located, so that you will not forget and be proud of your new smartphone.
In general, the rear panel of the Vita is very similar to smartphones from other Chinese manufacturers. I immediately remembered last year's Redmi 9T, or POCO M3. And this is actually a good thing – because the design is bright enough to be remembered.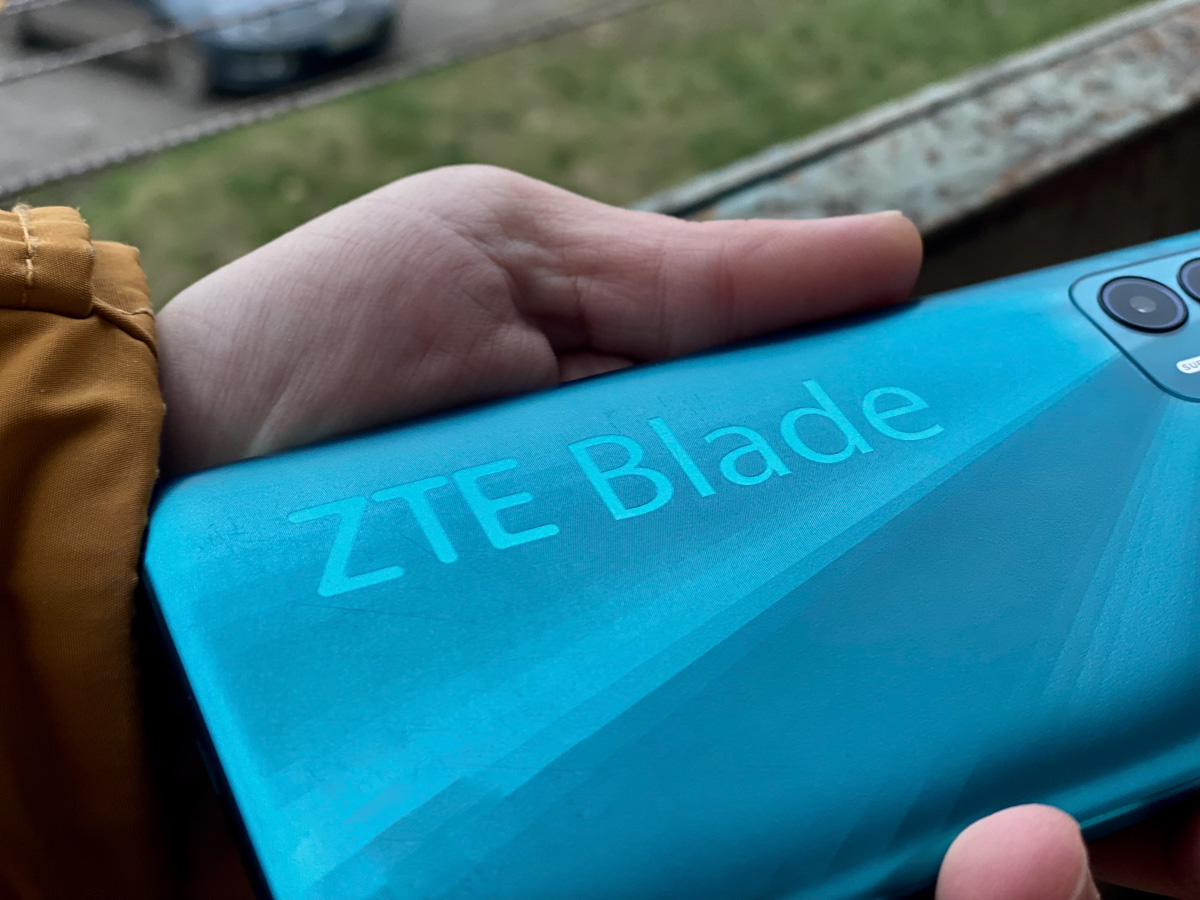 But let me remind you that you should think about purchasing a protective case to preserve the bright appearance of the gadget.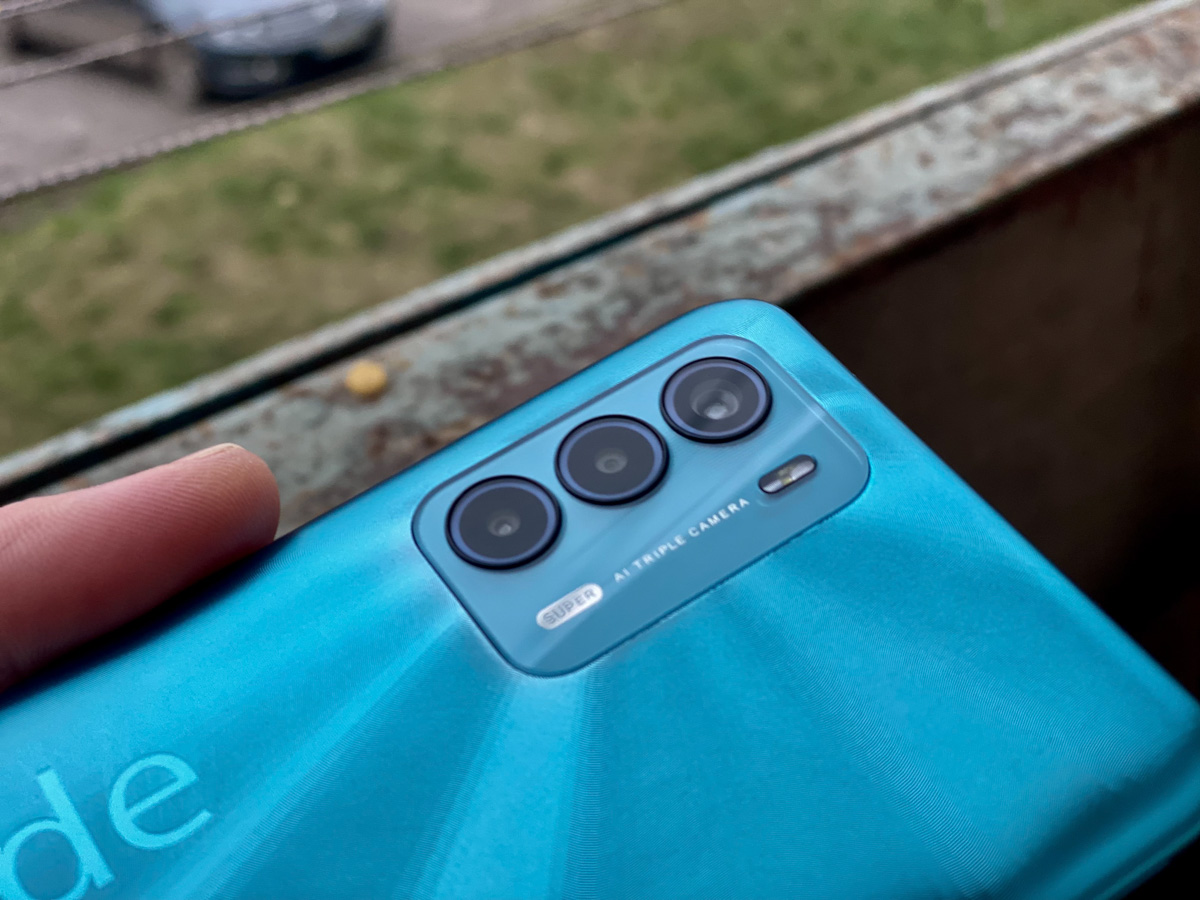 A huge 6.75-inch screen occupies the front panel with a drop-shaped cutout and a noticeable, albeit small, "chin". Considering the price of the smartphone, such solutions are fully justified. What's more, I even reviewed a smartphone with the same teardrop notch and chin for three times the price.
ZTE Blade V40 Pro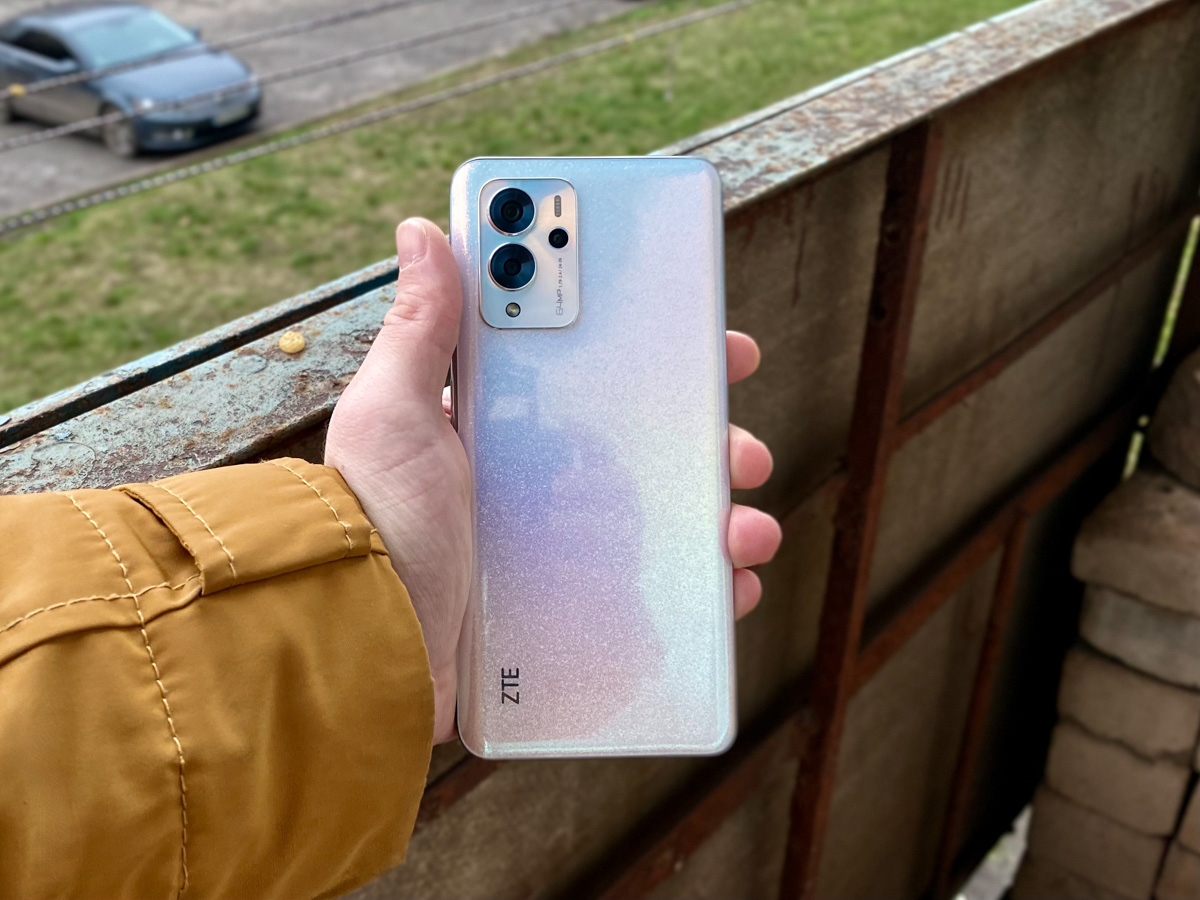 But the Pro model impressed me the most. I received the ZTE Blade V40 Pro in a white gradient case. It is white only on paper and at a right angle, and in the light, a blue-pink-orange gradient is immediately visible. In addition, regardless of the viewing angle, the back panel is covered in glitter.
ZTE engineers were clearly inspired by more expensive smartphones when creating the Blade V40 Pro. It reminds me of the OnePlus 9/OnePlus 9 Pro. What is interesting, the budget ones from OnePlus itself look much worse. So shout out to ZTE for this.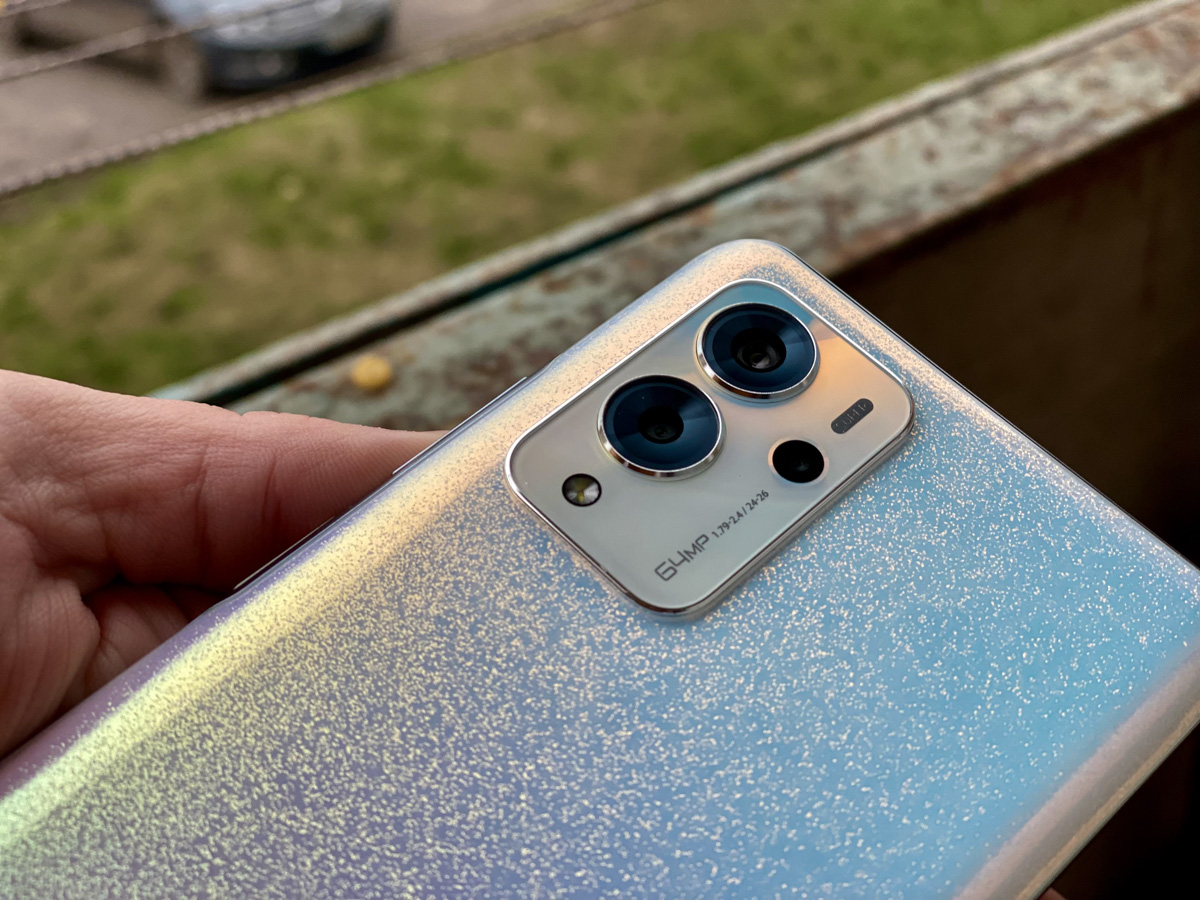 From the front, the Blade V40 Pro is also pleasantly surprising: the screen occupies almost the entire front panel, the frames are thin, the "chin" is minimal, the front camera is located in a small dot at the top of the screen… Am I really looking at a budget smartphone?
The manufacturer, thankfully, didn't cheap out on build quality. Despite the fact that both the Blade V40 Vita and the Blade V40 Pro are completely made out of plastic, I did not notice any problems. Phones feel monolithic, don't have any visible gaps, don't crack, and give a very pleasant hand feel.
Screens
What else gives pleasant feelings are smartphone screens. But despite belonging to the same smartphone series, the screens of these smartphones are radically different.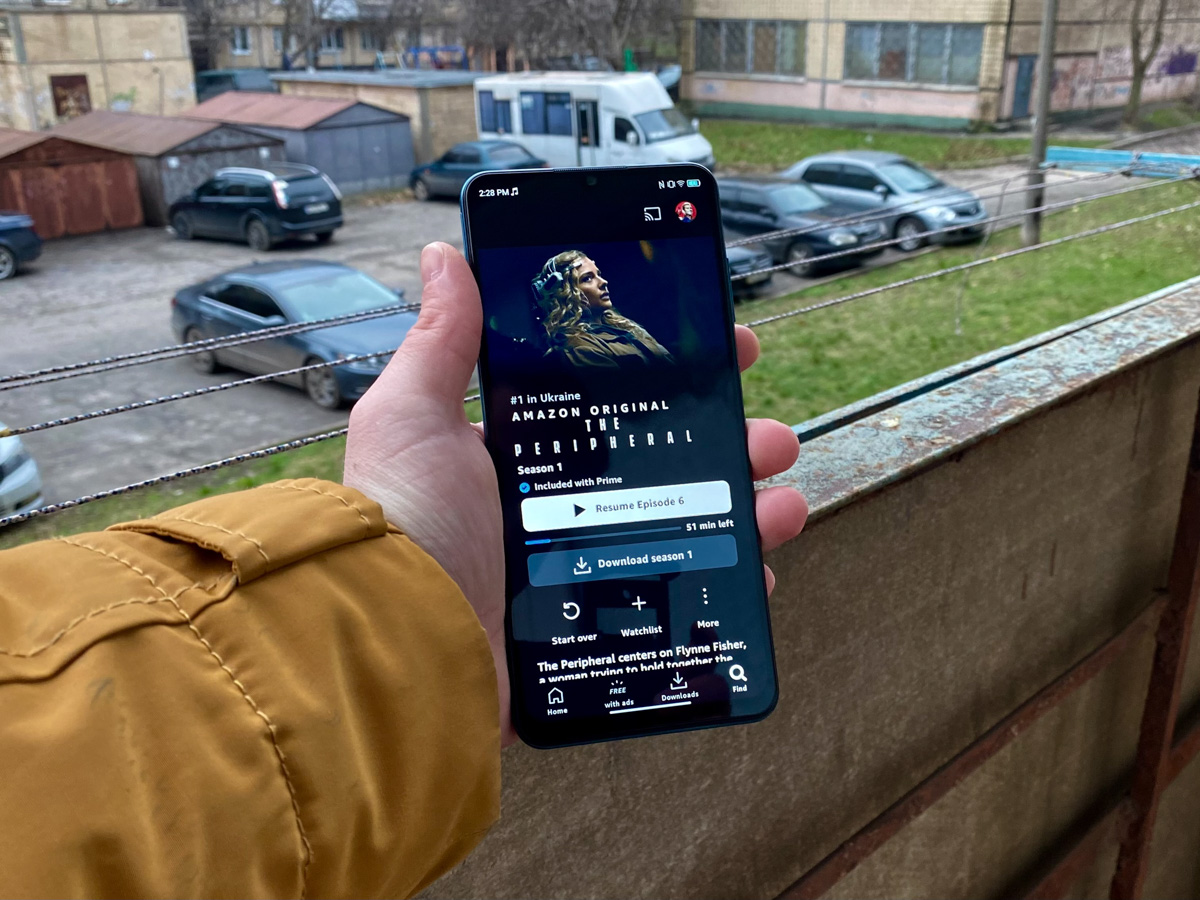 In the ZTE Blade V40 Vita, we have a 6.75″ HD+ IPS screen. Yes, these numbers are nothing to write home about, but the screen is bright, the default color scheme is pleasant, and the low resolution contributes to better battery life.
The manufacturer also says that the Vita supports a screen refresh rate of 90 Hz. However, when switching from 60 Hz to 90 Hz, I did not notice a significant difference. Therefore, the smartphone spent 80% of the time in "auto" mode, where the refresh rate was selected depending on the content.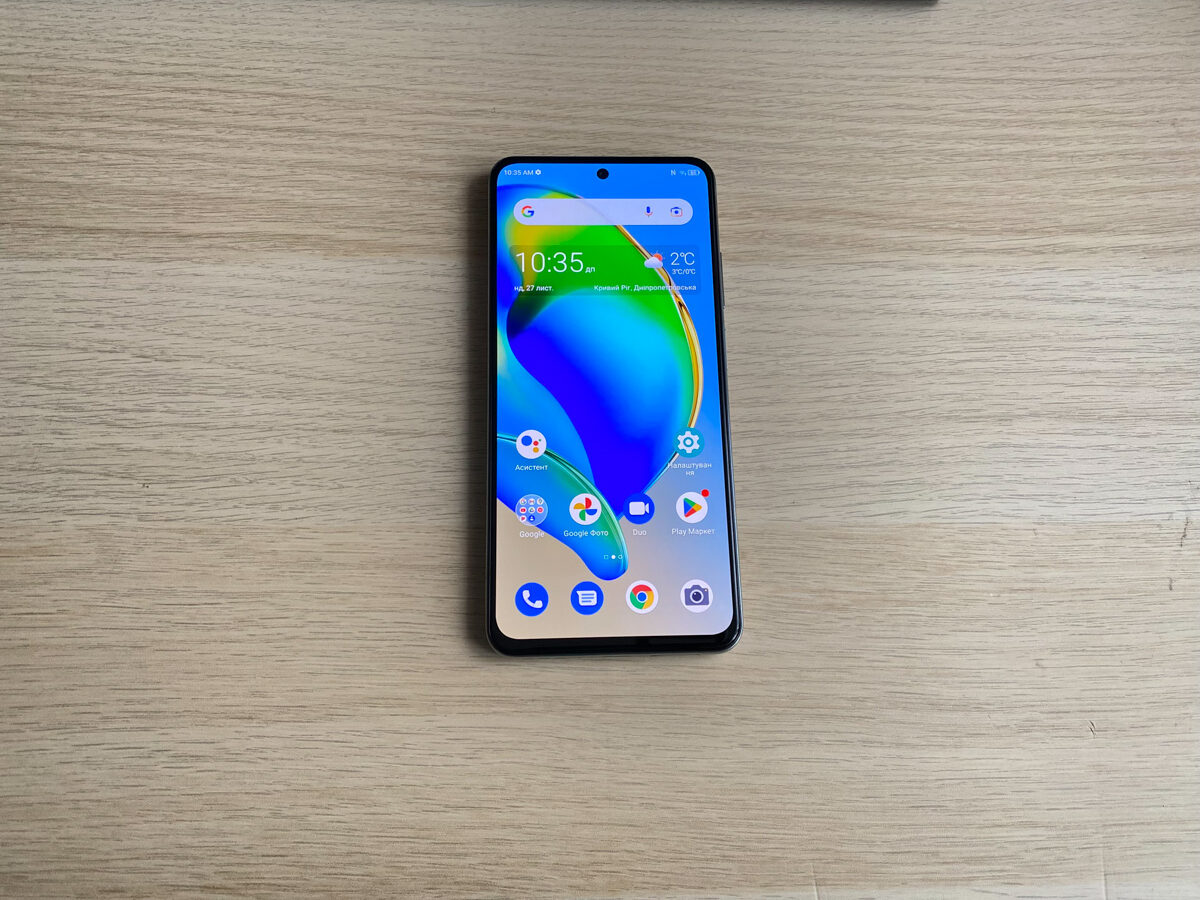 The ZTE Blade V40 Pro is a completely different beast. Instead of a high refresh rate, there is a better resolution and display technology. The Pro model received a 60 Hz Full HD+ AMOLED display.
And the screen is really impressive. Maximum viewing angles, high brightness, and a rich picture – both I and those around me often wondered, "is this smartphone really worth less than $200?" It is nice that the manufacturer did not skimp on the display.
The icing on the cake in the Pro is Always On Display support. The smartphone offers many AOD options: there are static and animated screensavers, both digital and analog clocks – options for every taste. Notifications from any app can be displayed as icons under the clock, and the Always-On Display itself can be displayed constantly, on a schedule, or turned off after 10 seconds after touching the screen.
Software
Screen settings are generally the only software difference between the two devices. Therefore, in the conversation about the software, everything written will be valid for both the ZTE Blade V40 Vita and the V40 Pro.
Both smartphones run on MyOS – a ZTE-made skin, under the hood of which is "tested" Android 11. Despite not being the latest Android, the smartphones have a full set of Google apps, starting with the Play Store and Wallet and ending with Phone and Messages.
And in general, the experience of using smartphones is more reminiscent of stock Android than kinds of MIUI and EMUI. Apart from the general design, widgets, dynamic lock screen (it automatically loads new lockscreen wallpapers from the web), file manager and four pre-installed games (which, fortunately, can be removed) – there is almost nothing from ZTE here.
You won't even find the "game" mode popular in other manufacturers' smartphones here. Only standard Android tools, only hardcore. Although the standard set is enough for any tasks. There is screen recording, long screenshots, the split screen – this was more than enough for me.
In general, the interface is very responsive: after the smartphone is fully loaded, applications open instantly, pages and desktops scroll smoothly, and there are no accidental freezes. I was impressed by such speed. So what's in the middle of these smartphones and is their performance enough for anything but interface?
Performance
Inside the new phones from ZTE are Unisoc chips. The ZTE Blade V40 Vita received UNISOC T606, while the ZTE Blade V40 Pro runs on UNISOC T618.
Both chips are low-end solutions built on the 12 nm process, so you shouldn't expect groundbreaking benchmark results. And this is confirmed by the results of Geekbench, 3D Mark and Antutu. More details in the gallery below.
But, as you know, synthetic tests poorly reflect real performance. So I decided to look for the truth in games. I decided to test the new smartphones in Asphalt 9, Call of Duty Mobile and Diablo: Immortal to cover the different genres that potential buyers can play.
And no, I didn't expect everything to run on with Ultra graphics at ultra-high framerates, but I was able to comfortably play all of the titles mentioned.
Asphalt 9
For comparison, I chose a tutorial where we are given a ride on a Ferrari LaFerrari through the streets of Rome. Low graphics settings were automatically enabled on both smartphones, and the framerate in both cases was around 30 FPS.
Call of Duty Mobile
Activision and Tencent's creation actually surprised me. After all, both smartphones with average graphics settings in an online-only game were able to demonstrate 45-60 FPS, which is quite decent. Despite the fact that I'm not a big fan of shooters, let alone mobile, Call of Duty Mobile managed to keep me engaged for a long time.
Diablo: Immortal
Another creation of Activision Blizzard's friendship with Chinese developers (this time with Netease) is one of the freshest titles for smartphones. A rather demanding game, which, however, can also be played on budget ZTE products. In both cases, we are dealing with low graphics settings and about 30 FPS in the game itself, but it is quite possible to play until the first paywall.
So what we have in the end: ZTE Blade V40 Vita and ZTE Blade V40 Pro don't reach the stars when it comes to performance. But their power is quite enough for uninterrupted and smooth performance of everyday tasks, as well as for basic gaming.
I will add again that the Vivo V23e, which I tested earlier, although it showed much higher performance in benchmarks, had a completely similar performance in games, with low graphics settings and a frame rate around 30 FPS. So why pay more for the same result?
Maybe because more expensive smartphones offer a better camera? Now we will find out about it.
Read also:
Cameras
Another key difference between the ZTE Blade V40 Vita and the V40 Pro is the cameras. So, the base model received a 48 MP wide module, a 2 MP macro camera and a 2 MP depth sensor. The Pro one has a 64 MP wide camera, a 5 MP macro and the same 2 MP depth sensor.
Photo
Despite the fact that the smartphones have different modules, it is extremely difficult to name an unequivocal winner among the two smartphones: in some cases, Vita takes better pictures, in others, the Pro model comes out ahead.
So, photos in daylight look good on both smartphones, although the automatically enabled HDR on the Vita made the photo brighter in my opinion.
Indoors, both smartphones start blurring the image. The "night" mode is not particularly helpful either. It's even hard for me sometimes to understand when that mode was turned on. However, the more vivid "night" mode is definitely on the Pro model. This is probably due to the higher resolution.
Portrait mode, despite the presence of a separate depth sensor, does not recognize the edges of the image very well, but the preview immediately makes it clear what the result will be and whether it will be there at all. Here the advantage is on the side of the V40 Pro. In my opinion, the bokeh effect in this smartphone is more realistic.
Macro cameras… as always exist solely to increase the number of cameras in general. Although, the V40 Vita does better here, despite the lower resolution: I found it easier to focus on the subject and, accordingly, get sharper pictures.
I also liked the front camera more on the V40 Vita. Maybe I just want warmer colors this winter.
But what I liked about the cameras of both smartphones is the ultra-high resolution mode of the main cameras. In my opinion, in this mode, the images look very clear and full of details. It is better to look at these photos in their original resolution.
Photos made on ZTE Blade V40 Vita in original quality
Photos made on ZTE Blade V40 Pro in original quality
(Attention, the photos are full of industrial city vibe)
Video
Both models do about the same with the rear camera video: maybe someone will like a more contrasty video with slightly better stabilization on the V40 Pro, while other people a brighter video on the V40 Vita. In any case, it is Full HD with a 30 FPS.
The situation is similar with the front camera video, but now the smartphones have switched places: now better stabilization and a darker image is on the Vita, while the Pro turned out to be brighter, but more jerky (and for some reason only in HD).
In general, the camera is difficult to call a strong point of both smartphones, but it is enough for cases when you need to quickly take a photo of something, under bright/daylight conditions. And the same is true for most budget/mid-range smartphones.
Recommended reading:
Battery and charging
What makes ZTE's new products stand out is the battery capacity and fast charging (especially in the V40 Pro). Let's take a closer look at these features for each model.
ZTE Blade V40 Vita
The ZTE Blade V40 Vita has a 6,000 mAh battery, which is decent, if not record-breaking for an entry-level smartphone. But combine this with an energy-efficient processor and a low screen resolution and you get up to 4 (!!!) days of battery life in light use mode.
By light use, I mean browsing, online music via Apple Music, scrolling through the Instagram feed, chatting on Telegram and just making phone calls.
If you plan to play games, actively take photos and videos, then the smartphone will last for 2-2.5 days. And this is also impressive, especially in the context of constant attacks on the energy infrastructure of Ukraine.
But be prepared for a long charge. From 10% to 100%, my sample took about 1.5 hours to charge from the included 22.5W charger. It's still faster than a power bank, but not as fast as V40 Pro.
ZTE Blade V40 Pro
The ZTE Blade V40 Pro has a more modest 5,100 mAh battery, but makes up for the smaller capacity with a much faster 65W bundled charger.
Thus, under a similar light use mode, the phone "lived" for 3 days instead of 4, but it took about 47 minutes to fully charge, which is much faster. And if it's too long for you, 15 minutes is enough to charge the battery to 50%.
And the best thing is that you can charge everything around you with your phone charger. I used a ZTE brick to charge my Macbook Air. Now the standard 30W "chungus" from a MacBook can be thrown away.
What's interesting is that I don't know of any smartphone in the sub-$200 segment with similar or faster charging. If you want something just as fast and compact, get ready to shell out another $100 or more.
And if 3-4 days of smartphone use is not enough for you, or you need to wait a few more hours to plug in, the ZTE Blade V40 Vita and V40 Pro offer a maximum energy saving mode borrowed from recent Pixels. It has access to only 6 predefined applications (4 of them you define yourself), but the battery life is extended to the maximum.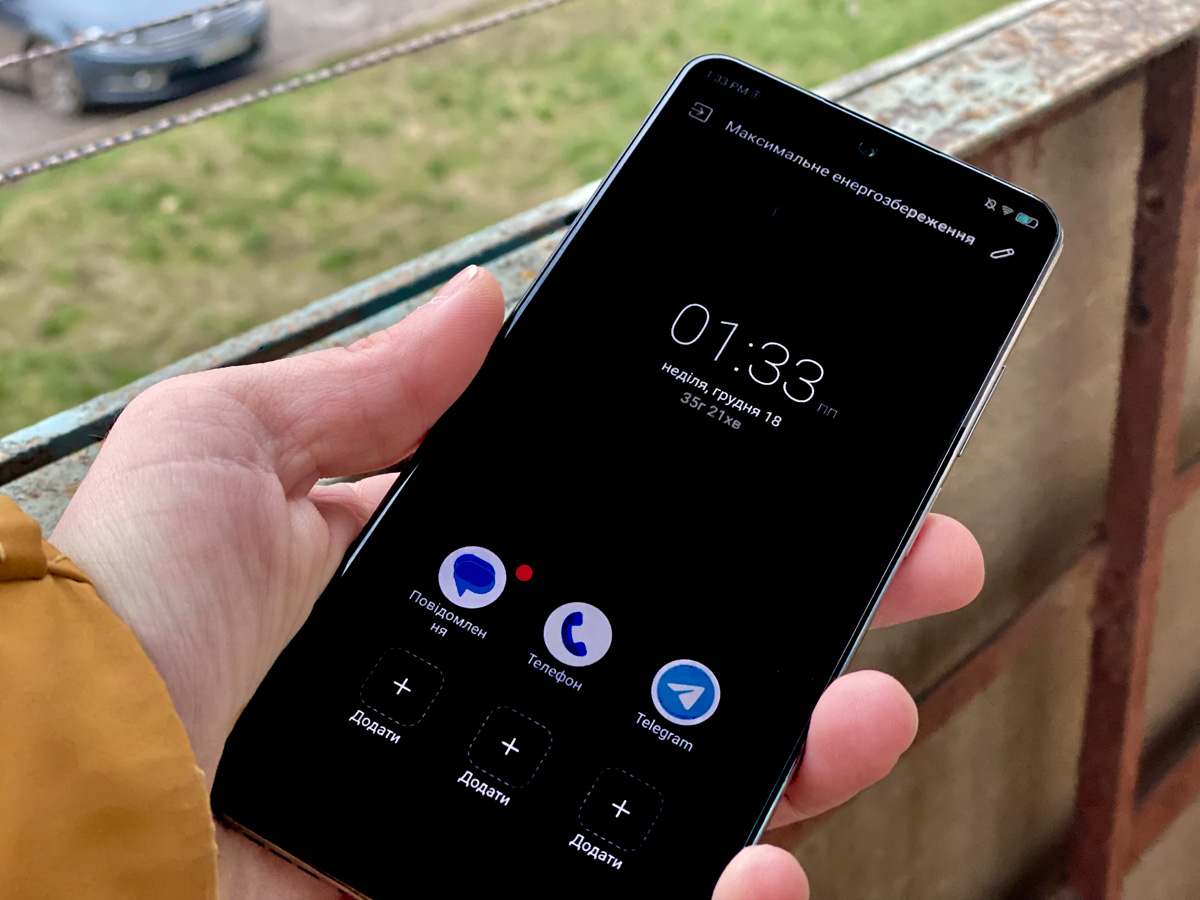 Recommended reading:
Experience
The experience of using the ZTE Blade V40 Vita and the ZTE Blade V40 Pro as, you know, the phones is pretty similar. Both held the signal perfectly, even in places where my old iPhone 11 Pro could barely catch the network.
Moreover, indoors does not pose any problems for mobile Internet speed. And if there is a connection, you can count on a speed of up to 60 Mbps indoors with any of ZTE's new products.
In addition to LTE, you can of course use Wi-Fi. The smartphones connected to my Huawei WiFi AX3 home router without any problems and demonstrated the maximum available speed, due to 5 GHz networks support. Bluetooth was also pretty reliable. I spent a lot of time listening to Apple Music on my AirPods Pro and didn't even notice that I wasn't connected to my iPhone.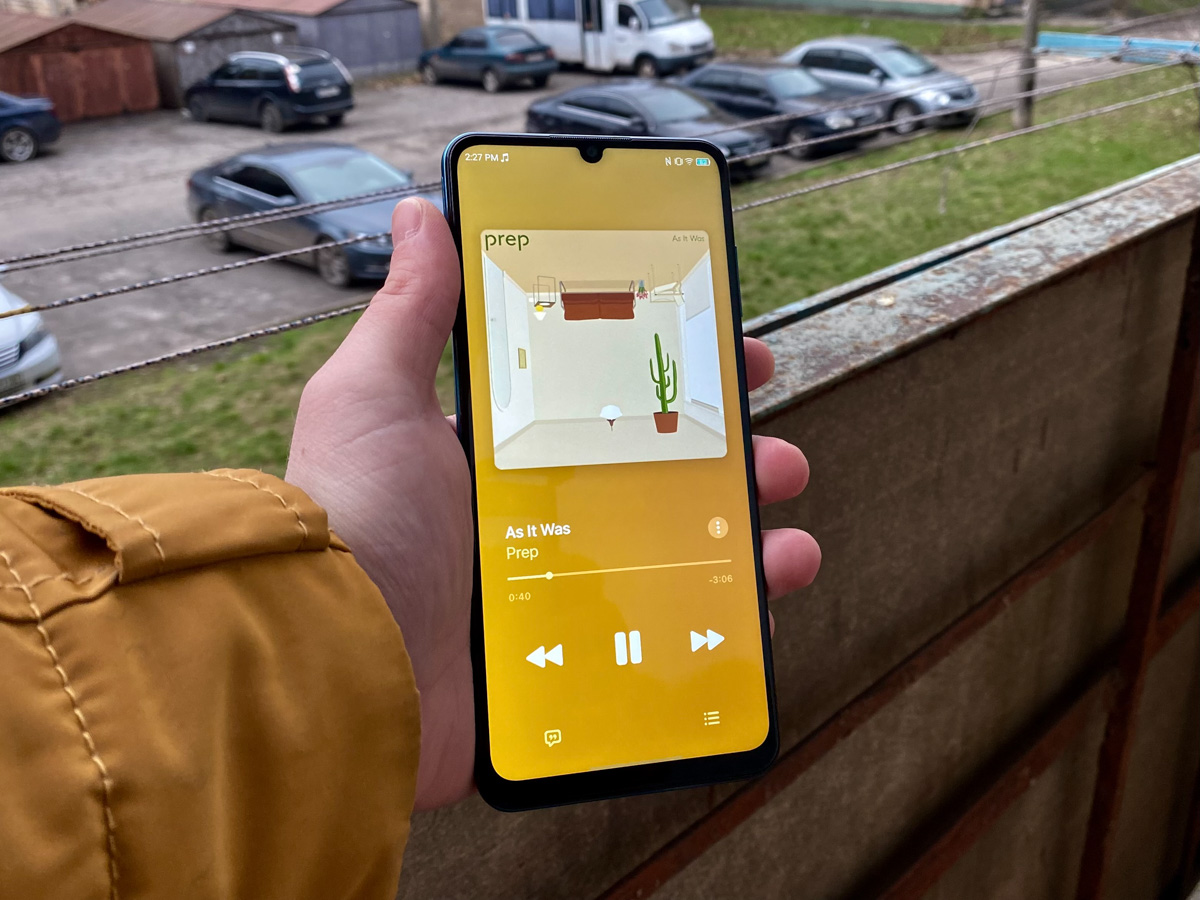 If you like to listen to music out loud, ZTE's new products are unlikely to replace a portable speaker. They have only one multimedia speaker, and I used to miss calls, because even at maximum volume it is pretty quiet. The vibration is also not very helpful, so keep your smartphone close to you – so you definitely won't miss a single call.
There is another reason to keep your smartphone nearby – contactless payment. My card appeared in Google Wallet without a problem and I used Google Pay all the time wherever possible. And I didn't even need to configure anything, as in some Xiaomi devices – just add a payment card and voila.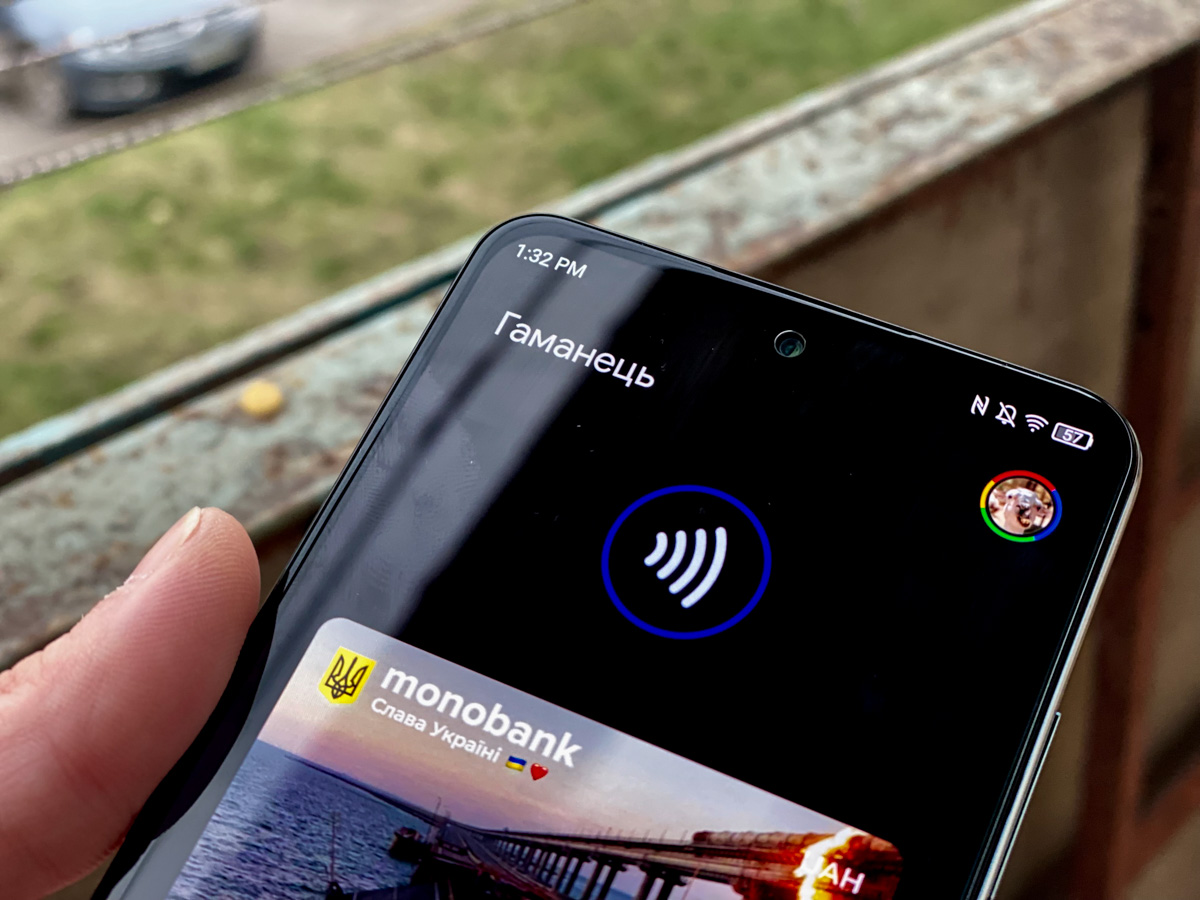 Moreover, thanks to these smartphones, you will have enough money left to buy something nice for yourself or your loved ones.
Recommended reading:
Price and competitors
I emphasized the price of smartphones many times in the text for a reason, because any disadvantages and advantages are valid only in the context of cost.
So, ZTE Blade V40 Vita in the basic version costs around $145, for $158 a modification with 6 GB of RAM is available. In both cases, we have 128 GB of storage and a separate slot for a MicroSD card. What do competitors offer for this money?
Redmi 10C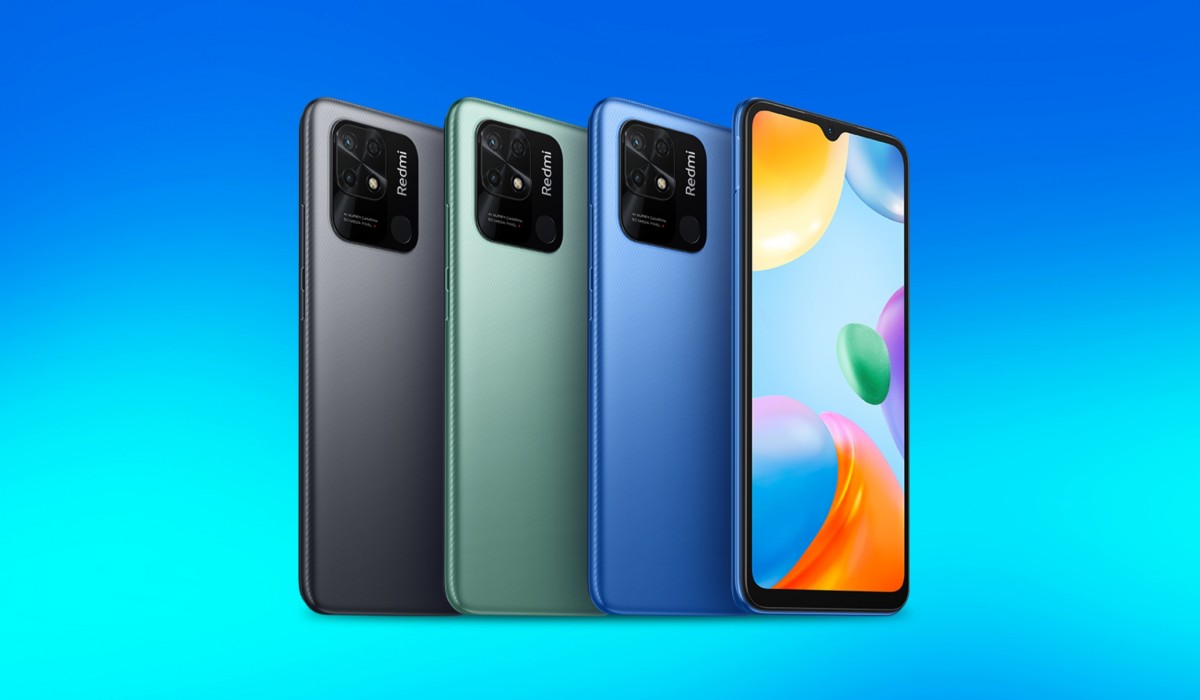 Among the key advantages is the Qualcomm Snapdragon 680 chipset, which is more respected among enthusiasts, and, theoretically, a better camera. According to other specs, ZTE is a clear leader. Redmi has a smaller battery (5000 mAh), slightly slower charging (18 W), half the storage (64 GB) and even a slightly smaller screen (6.71 inches). And all this is slightly more expensive at $163.
Motorola Moto G22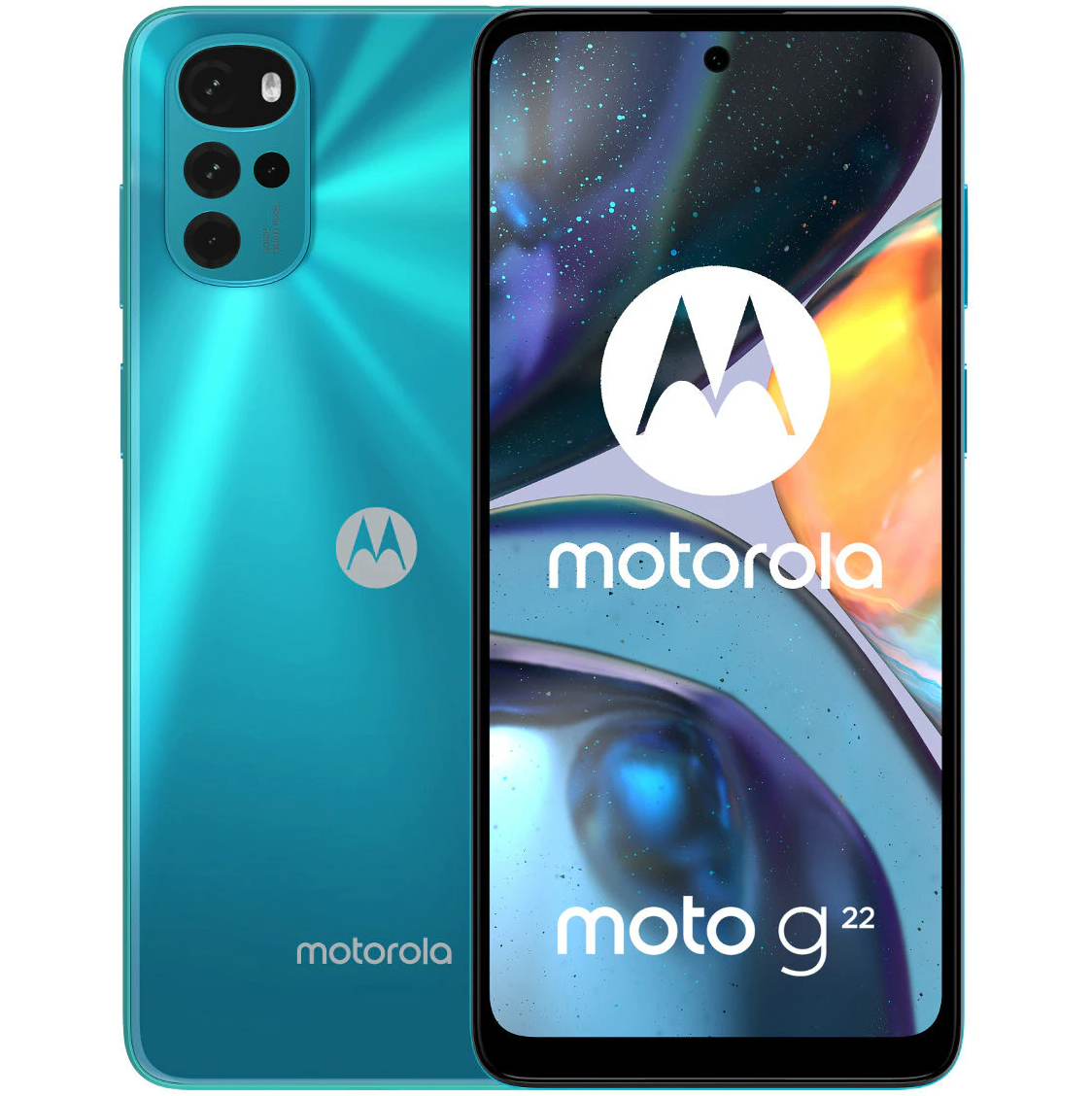 An interesting alternative from Motorola, which has a more recognizable Mediatek Helio G37 under the hood and offers slightly better cameras (there's even an ultra-wide-angle module). In addition, the interface from Moto is notable among Android devices for its closeness to pure Android. Cons: half the amount of storage (64 GB), smaller battery (5000 mAh) and slower charging (only 15 W). But the price is lower at $143.
Huawei Nova Y70 Plus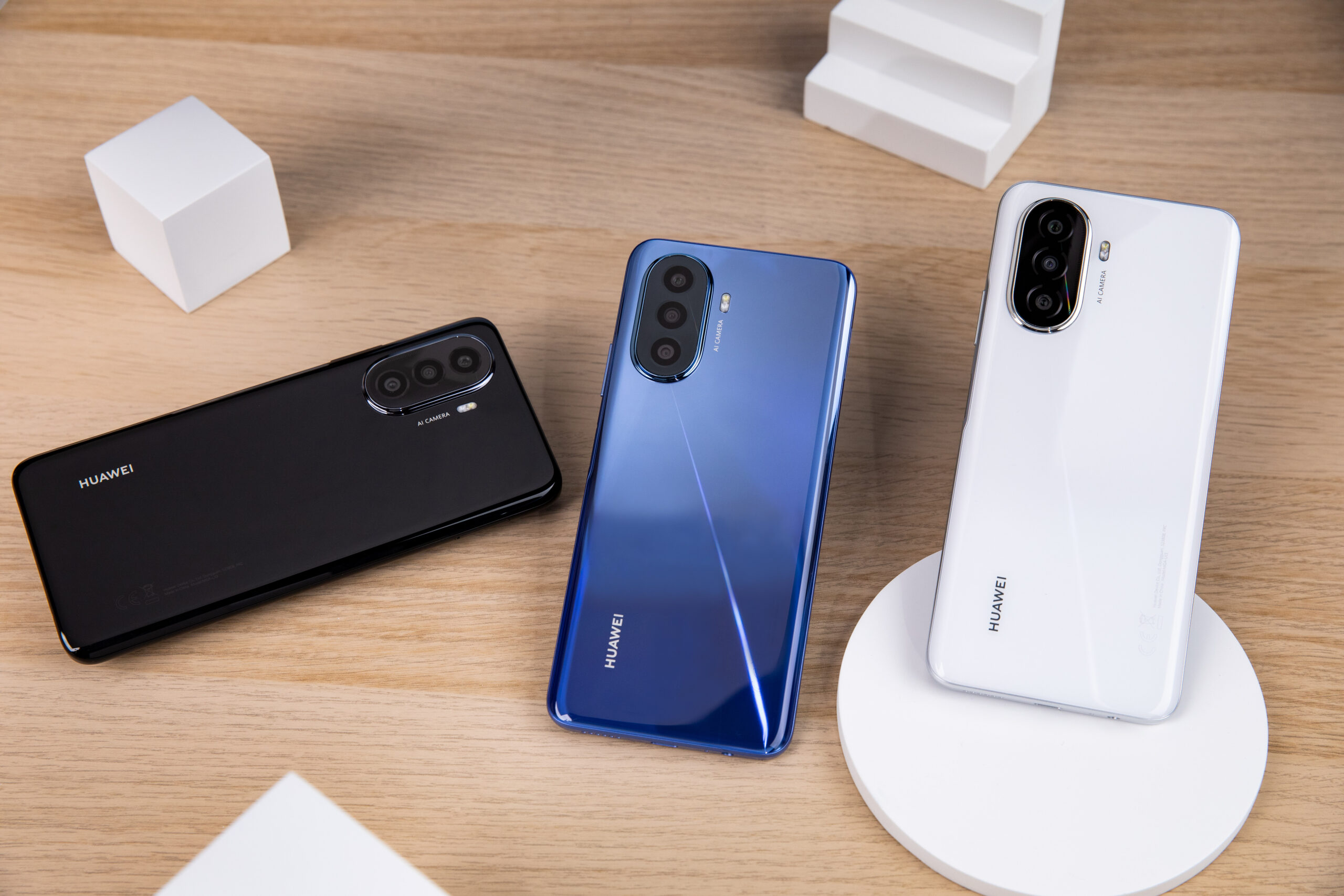 An option for the brave. It almost completely copies Vita in terms of key specs: it has a similar camera (+5 MP ultra-wide-angle module), and fast charging (22.5 W), an equally large battery (6000 mAh), and even storage of a similar volume (128 GB). But there are trade-offs, namely, the lack of Google services, contactless payment and a higher price of  $150.
Recommended reading: Huawei nova Y70 Review: Decent Budget Phone with 6000 mAh
Thus, if a large battery, fast charging, and a large amount of storage are a priority for you, the ZTE Blade V40 Vita is an unequivocal leader among competitors.
As for the ZTE Blade V40 Pro, the smartphone is offered in a single 6+128 GB version, which costs $183, at official retail. And there are some very interesting competitors in this segment.
Redmi Note 11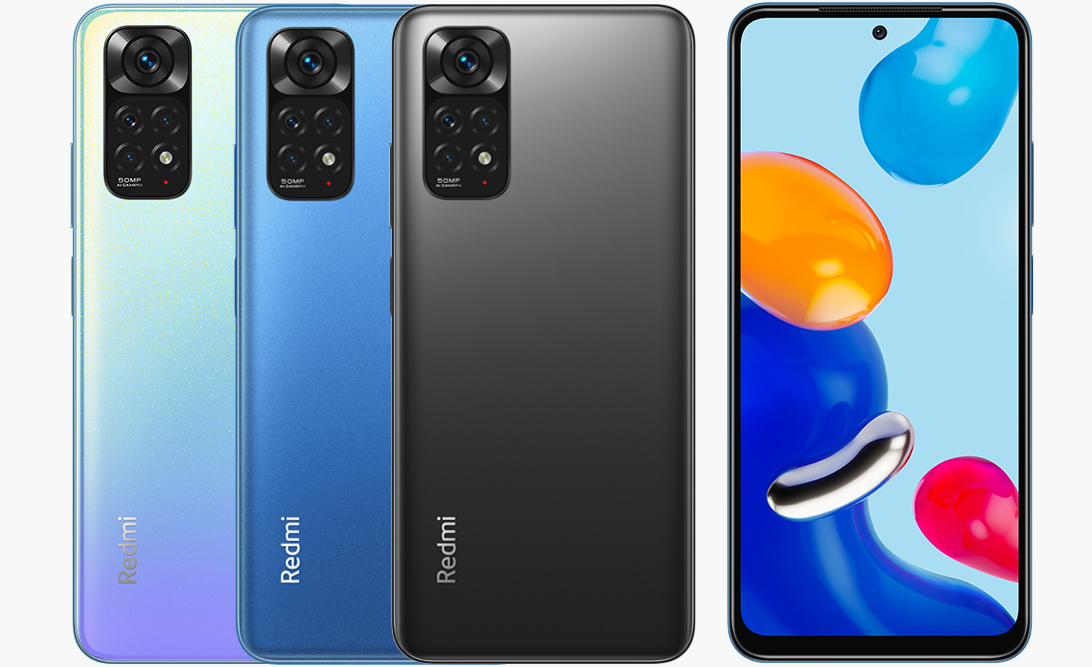 Once again, we have a competitor from Xiaomi, which offers the more popular Qualcomm Snapdragon 680, a better (albeit smaller) 90Hz screen and better cameras, including a 50MP main camera and an 8MP ultra-wide module. But, you'll receive a much smaller amount of RAM+ROM (4+64 GB), a less powerful charger (33 W), and a higher price  of $195.
Recommended reading: Redmi Note 11 Review: Classical Budget Phone by Xiaomi
Motorola Moto G32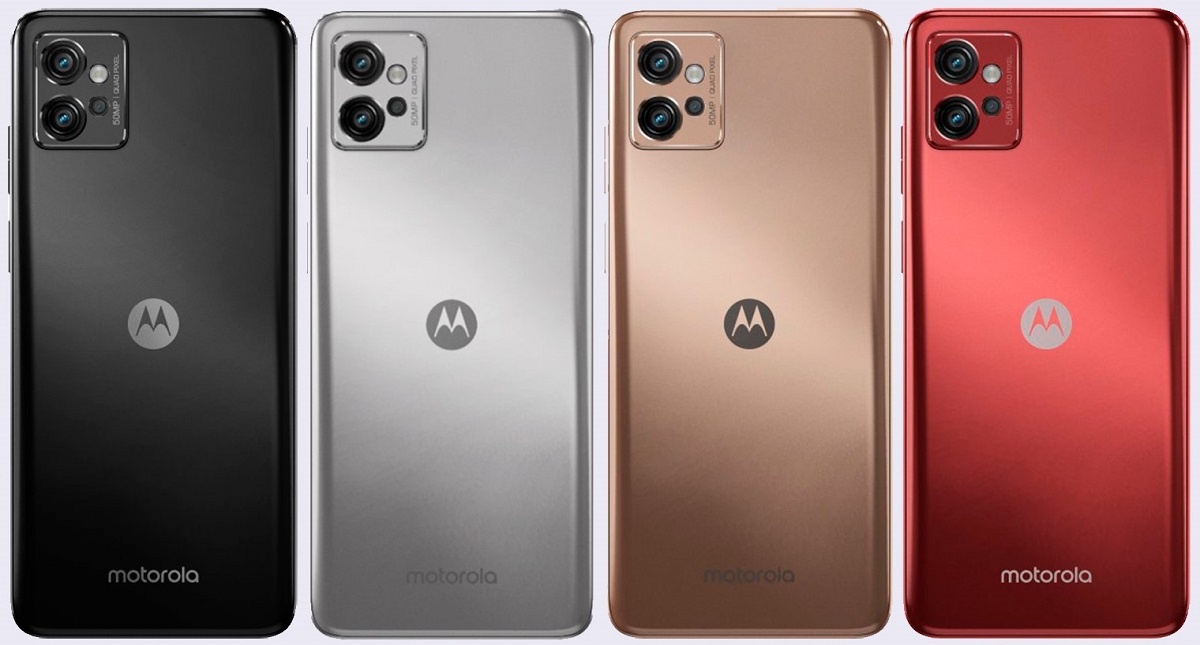 Motorola also offers a decent alternative in the more expensive price segment. It has a higher screen refresh rate (90 Hz), Snapdragon 680 again, an 8 MP ultra-wide-angle camera, and even a 3.5 mm minijack. What is missing here is a bright AMOLED screen (Moto has IPS) and fast charging (33 W vs. 65 W in ZTE). But you have a chance to save a little (at a price of $175).
Recommended reading: Motorola Moto G32 review: Balanced and affordable
POCO M5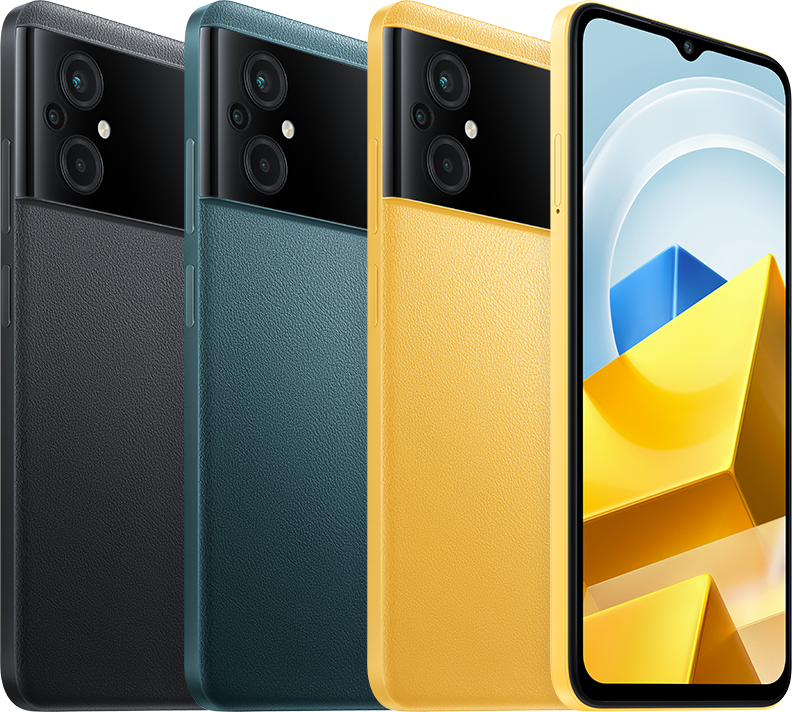 Another alternative from Xiaomi (it is still difficult to call POCO independent brand). Here is a more powerful platform from Mediatek (Helio G99), a higher screen refresh rate (90 Hz) and a 3.5 mm minijack. However, only an IPS screen, only 4 GB of RAM and "slow" 18W charging. Although you can save some, because the smartphone costs $175.
Thus, despite the intense competition, the ZTE Blade V40 Pro has a lot to attract a potential buyer. A large amount of RAM, an excellent AMOLED screen and ultra-fast charging are the key features of the smartphone.
Verdict
In my opinion, ZTE managed to create interesting smartphones that stand out even in the competitive mid-budget segment. The bet on a capacious battery and fast charging is more relevant than ever for the modern Ukrainian market, and ZTE successfully guessed the time to launch new products.
These are by no means perfect smartphones. Unisoc chipsets are not the most popular ones, the Pro version lacks a 3.5mm minijack, and the V40 Vita lacks the case in the box. However, these are by no means critical problems.
ZTE Blade V40 Vita and ZTE Blade V40 Pro can be safely recommended as main smartphones if you are looking for a budget model. But for me, the best scenario of using these smartphones is as a backup in case of a long absence of electricity.
This scenario fully reveals the strongest points of the devices: long battery life, fast charging and stable communication. And that's how they rescued me more than once after another massive Russian missile attack.
You can also help Ukraine fight with Russian occupants via Savelife or via an official page of the National Bank of Ukraine.